Gears! Gears! Gears! Sweet Shop Building Set Review
This post may contain affiliate links, view our disclosure policy for details.
I received the below product to use for this review. All opinions are my own.
We love the educational products Learning Resources have and their Gears! Gears! Gears! sets are a big hit with my kids at home and at school! They are great for preschoolers and for elementary age to build, create, and see simple cause and effect with!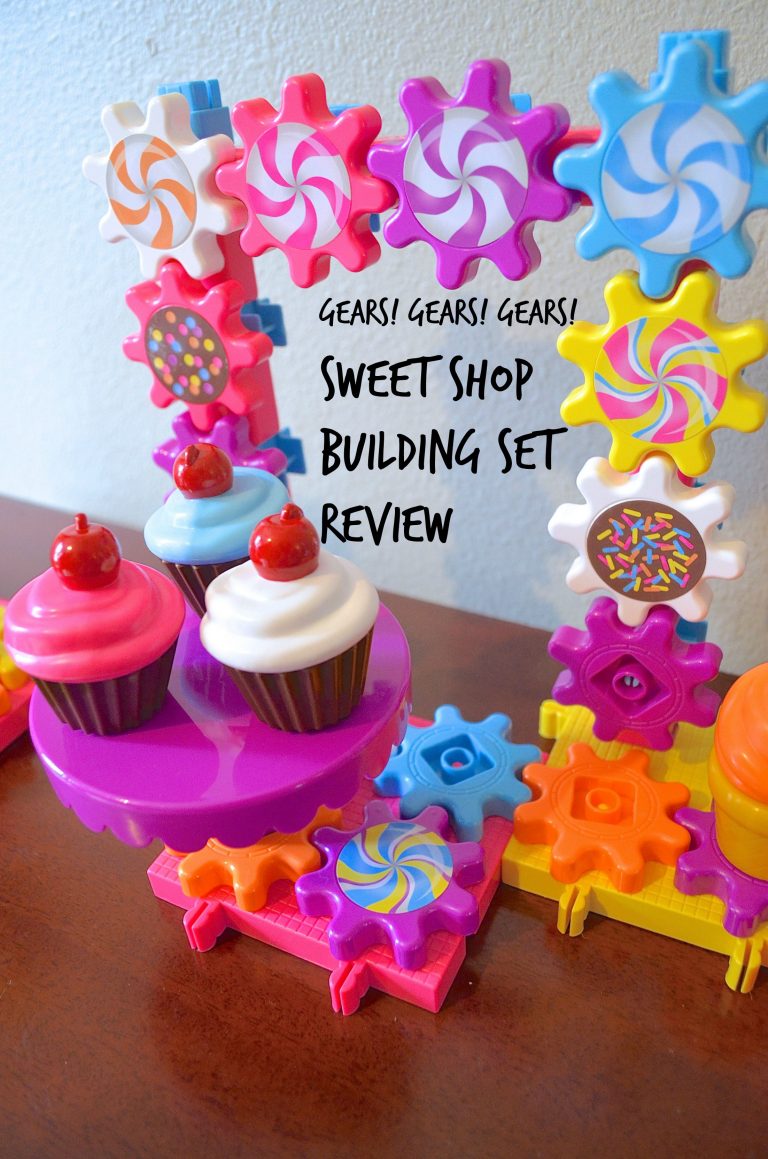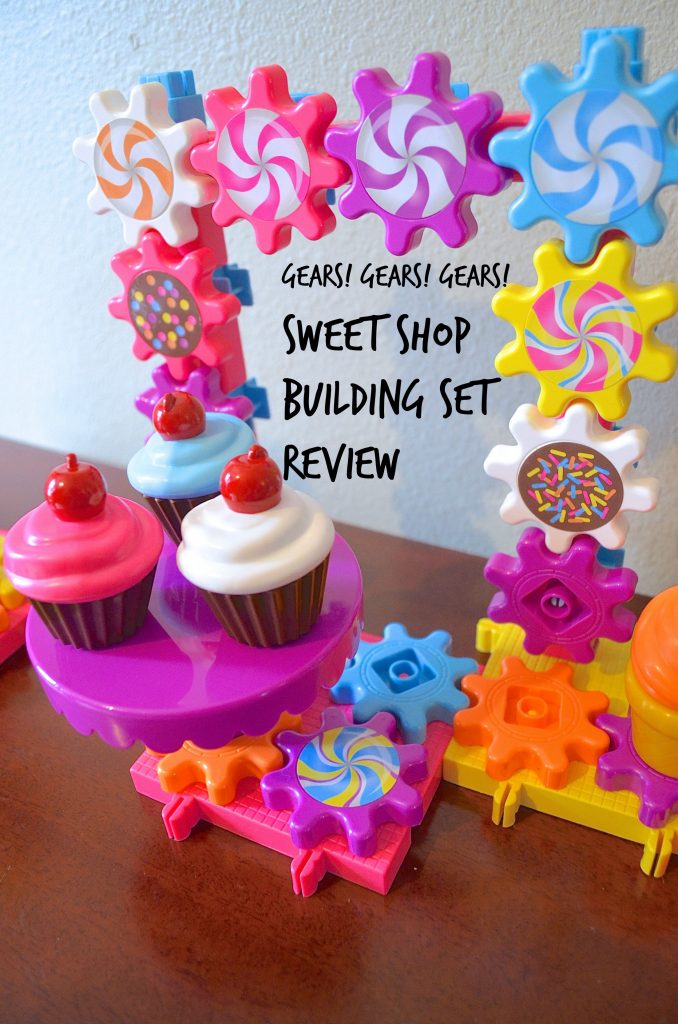 They contacted me to ask if I wanted to check out their new 82 piece Sweet Shop Building set in their Gears! Gears! Gears! collection and of course that was an easy yes! My 6 year old son has been playing with this set quite extensively already!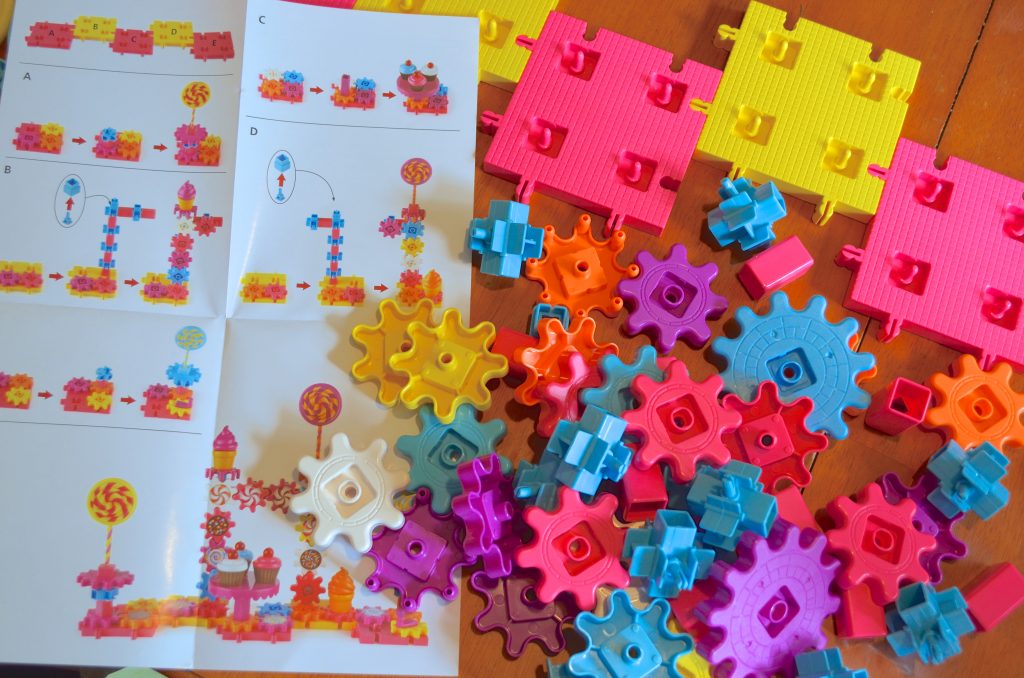 The set has really nice bright colors which makes you feel like your in a candy dreamland! I love that the directions are visual for your non-readers and they are pretty simple to follow once you understand how it is displayed. Kids can of course create their own designs and combine them with other Gears! Gears! Gears! building sets as well since everything is compatible.
You'll definitely want a little bit of room to spread everything out and build. As you can see it's pretty large! From lollipops to cupcakes with cherries on top this really is a treat heaven! All the parts are large which I appreciate – it's easy for small hands to grasp and manipulate and in case my 9 month old accidentally grabs a piece while her brother is playing I don't have to worry about her being able to swallow anything.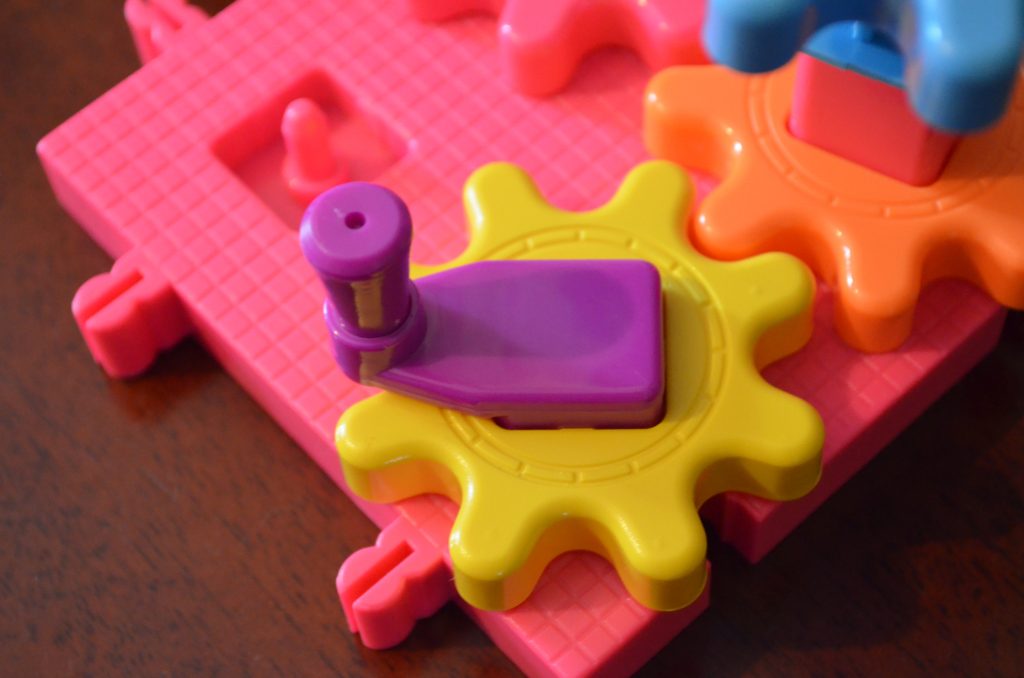 If you're not familiar with the Gears! Gears! Gears! sets this little handle is golden. Although you can manipulate the gears without it this handle is very important to my kids when they build. As this handle is rotated around it sets off all of the gears to move around!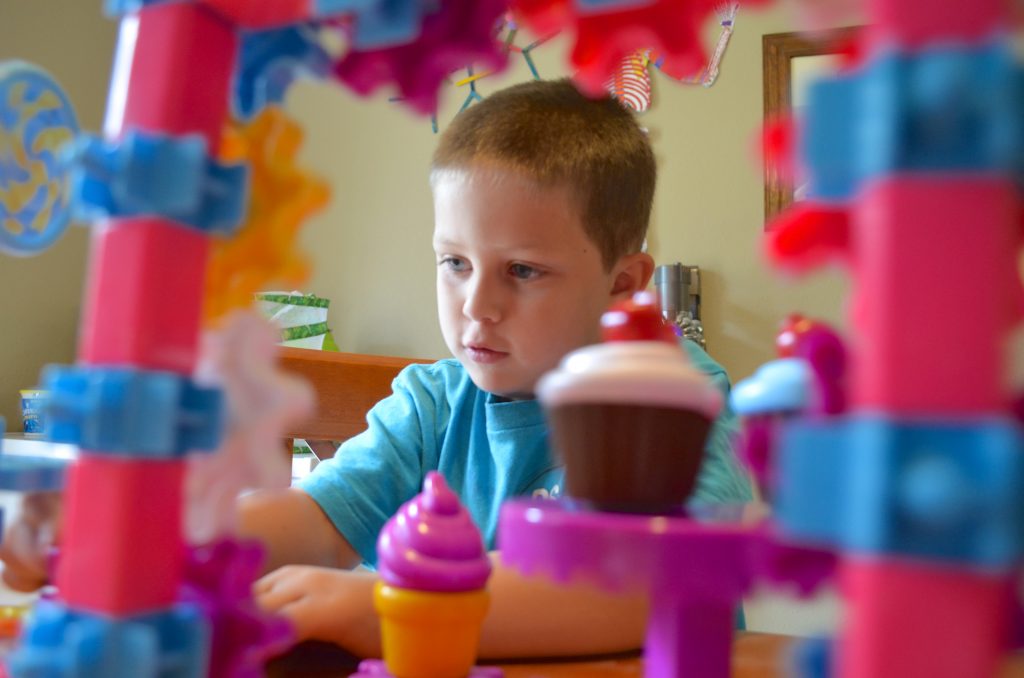 My son had this set built in no time and pretty much glued himself to his seat while playing one afternoon.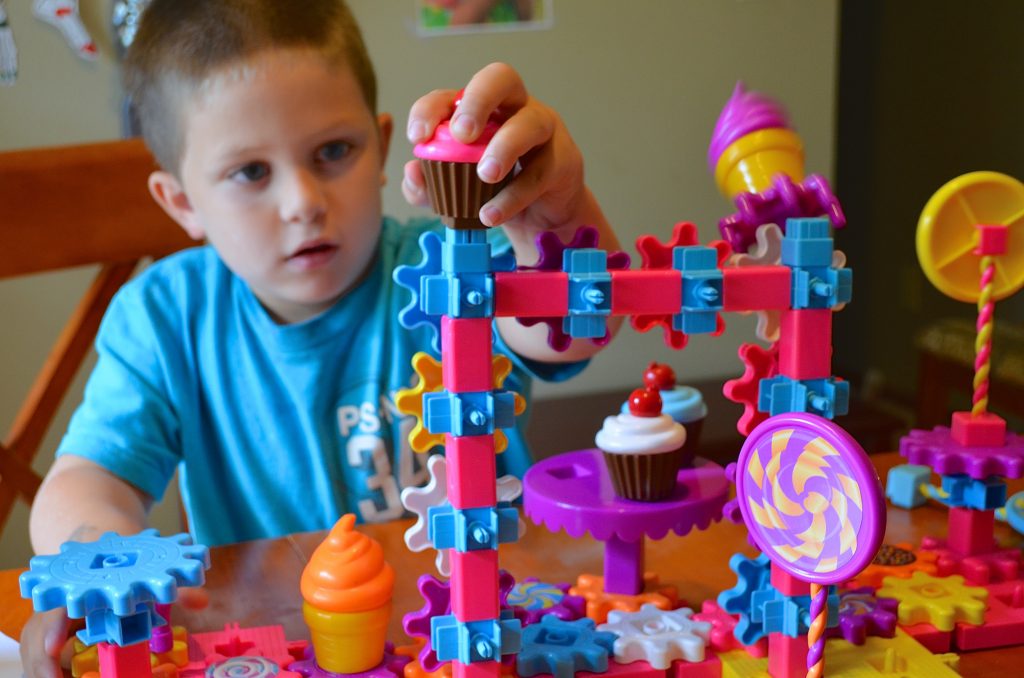 The set also includes a full sheet of stickers to decorate your gears and treats with to give them the "swirly" look.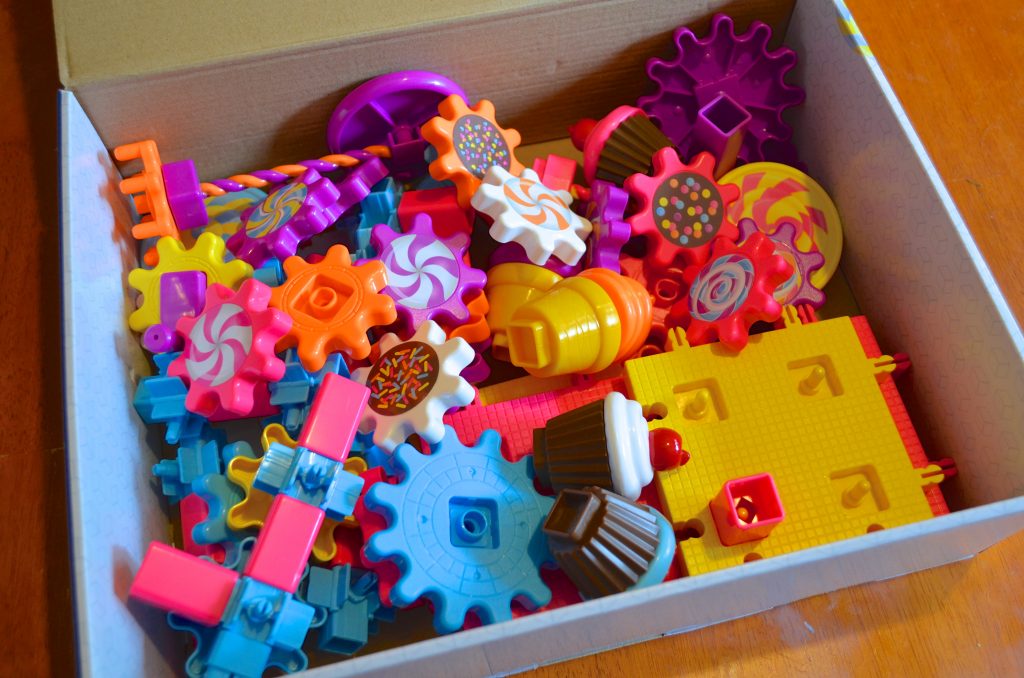 And perhaps my personal favorite – everything stores nicely in a box! The storage box is pretty sturdy but if you're storing these in your daycare of classroom you might end up needing a plastic storage box at some point.
These are great for preschool, activity centers, STEM play, and creative building. Make sure to check out some of the other Gears! Gears! Gears! sets too – from pets to motorized, lights, farm themed and all sorts of other great ones you'll probably love them all like I do!