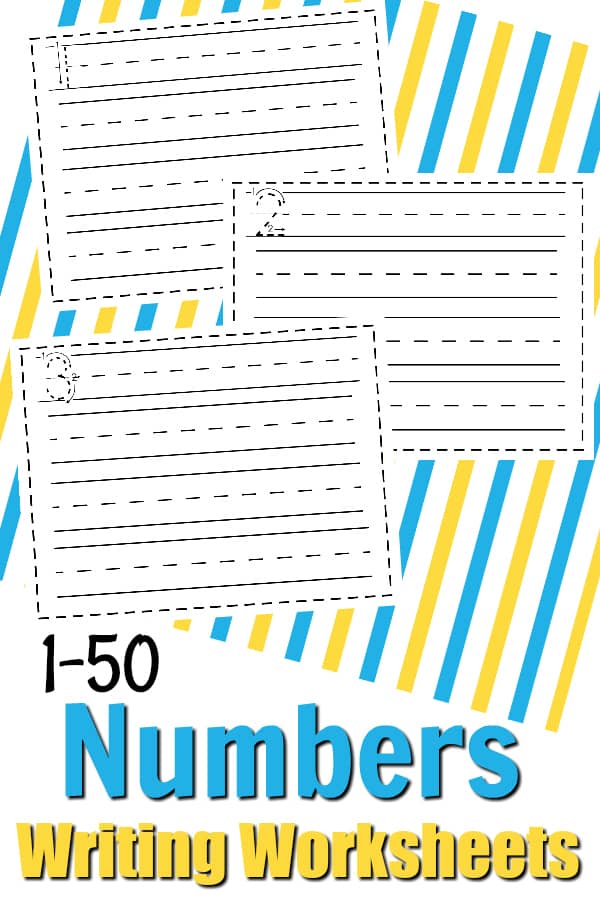 Math and handwriting can be particularly boring practice for kids, especially in the younger years when kids are still adjusting to being in school. Especially when you are practicing writing numbers 1 to 50. But it's SO incredibly important for not only developing fine motor skills but also for academic learning! I've got all sorts of free printables for you to use that you can find by using our search bar to the right or clicking on "printables" at the top of this page! You'll find printables for just about every age group, subject and theme!
Below print these numbers practice handwriting worksheets separated out in sections of 10's as well as one file that has all 50 worksheets in it! You can print as many copies as you need, share it with your friends, and of course please share it on social media if you appreciate them! Every little bit of love on my posts helps me provide more awesome resources for you! (You can pin it here!)
TIP: Laminate
each worksheet for re-use later! Just use a dry erase marker
and swipe clean when done! It can be used as a daily handwriting practice, a center time or quiet time activity, etc.



Check out our other Math and Handwriting Posts: