3 Fantastic Amigurumi Crochet Kit Gift Ideas + GIVEAWAY
This post may contain affiliate links, view our disclosure policy for details.
I received the 3 kits featured below. No compensation was received.

Last January I was so desperate for a break from work and the kids that I told my husband I was going to sign up for the first class of anything that I saw just to get out of the house once a week. It didn't matter what it was – I just needed a break! So the first class I saw advertised I signed up for – and it was crocheting! I actually had no interest in crochet at all but once I started the class I fell in LOVE with crocheting!! I made a scarf the first month, a blanket the next month, and a zebra the following month.
You may have seen crocheted animals (amigurumi) online – they are very popular. I was dying to try my hand at these small little crocheted characters. They are surprisingly easy to make! And you can turn them into blankets, keychains, or just leave them as stuffed animals!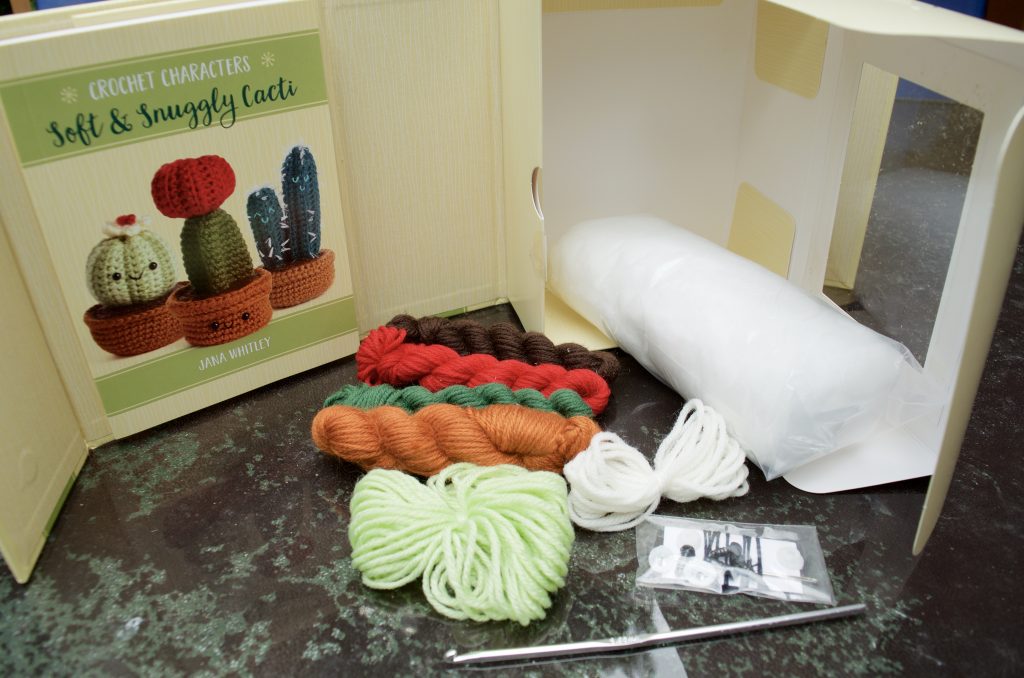 So when I received an e-mail about these crochet kits I knew I had to check them out!! As much as I love the animal characters my heart skipped when I saw the Soft & Snuggly Cacti by Jana Whitley! I LOVE plants and greenery in my house! I can't wait to make every single one of these cacti.
These are AMAZING gifts for anyone who has learned a basic stitch or two crocheting! (and if you don't know that – just watch some youtube tutorials – it's not hard!) The fantastic thing about each of these crochet kits are that they include everything you need! Each box has 12 patterns included and enough materials to make 2 of the patterns! In fact the book not only includes the patterns but it also includes photo tutorials and tips for various stitches as well as what your project should look like as you create it..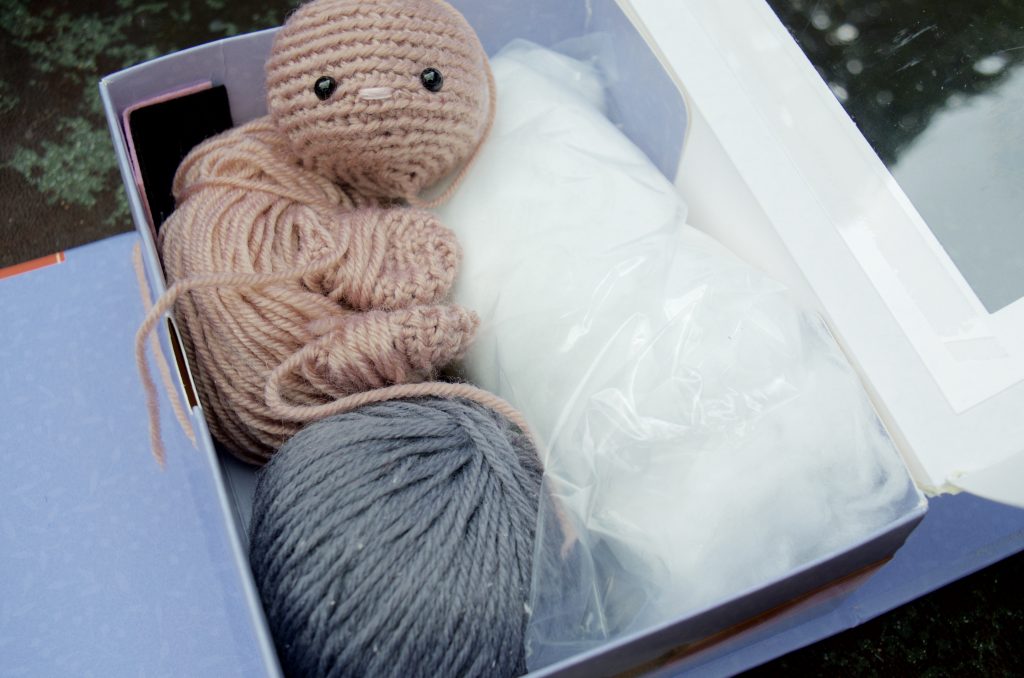 Here I was working on the Fun & Furry Animals Crochet Characters kit by Kristen Rask – you can see that the kit not only includes the yarn, stuffing, AND crochet hook needed but it also includes the embroidery floss, needle, and safety eyes your character will need! It is an all in one gift set!
I  love that the book is full of visuals showing you not only how to stitch or turn things over but also plenty of images of what your crochet character should look like.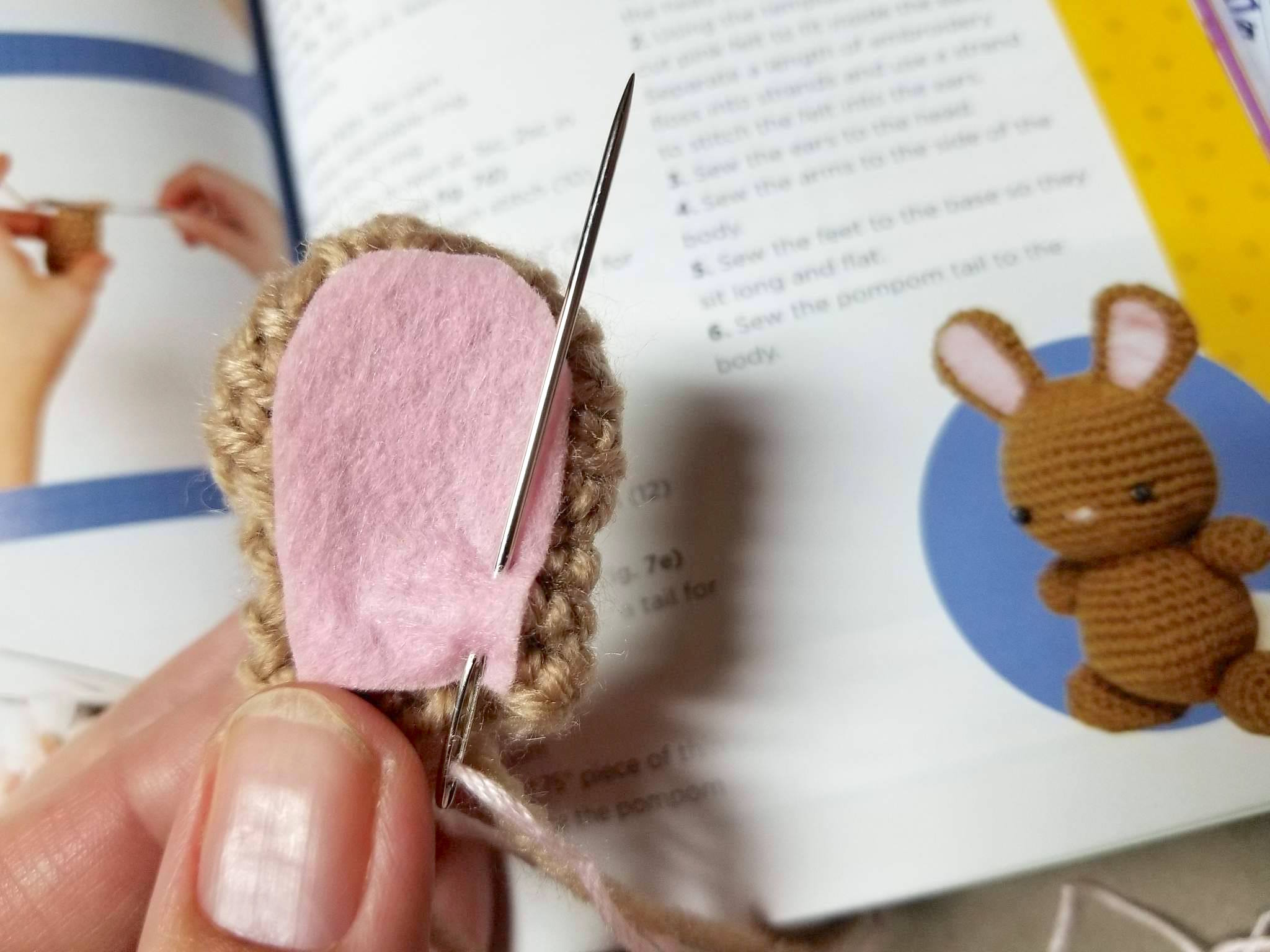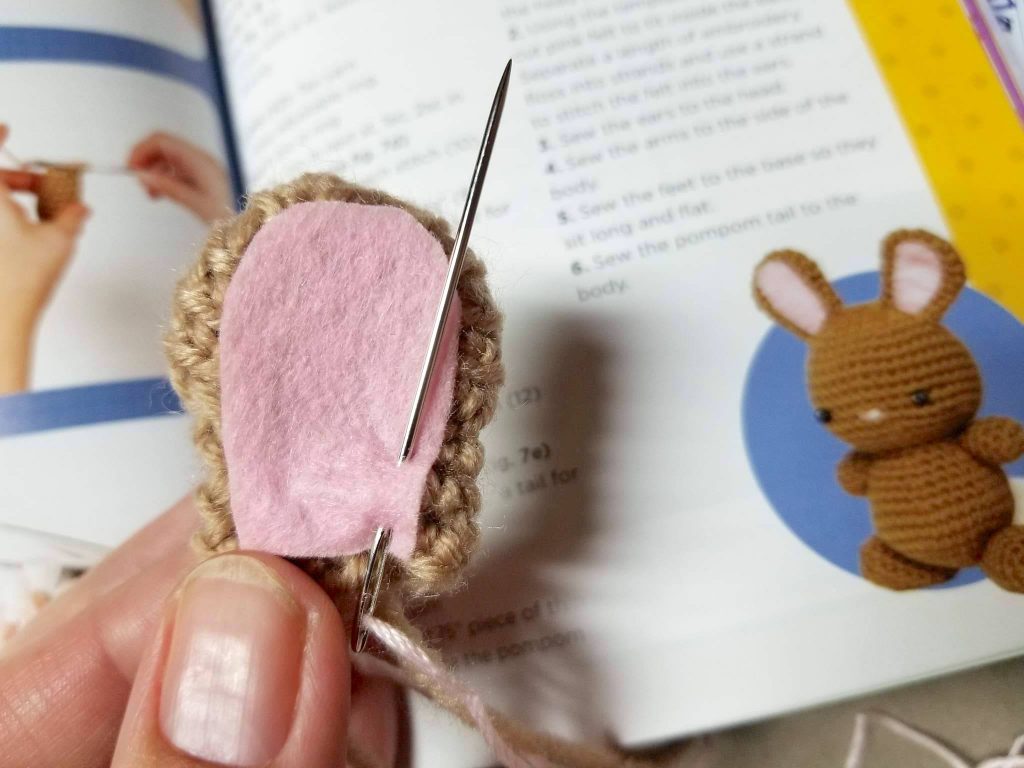 I have take 4 monthly crochet classes and had NO problems creating anything that I've worked on so far! These patterns are simple to figure out, and if I didn't understand something I just checked the "TIPS" area which explained a new stitch to me.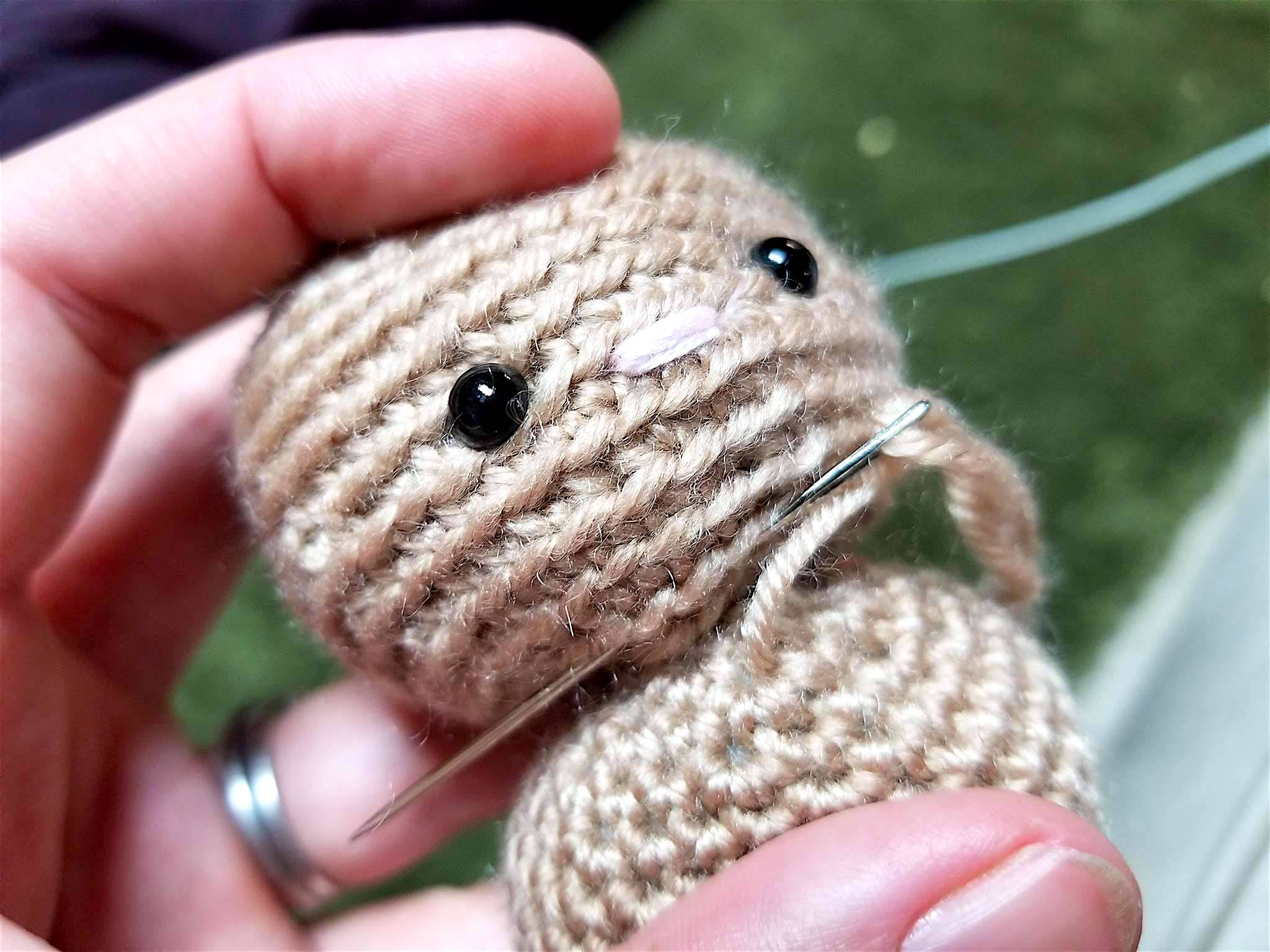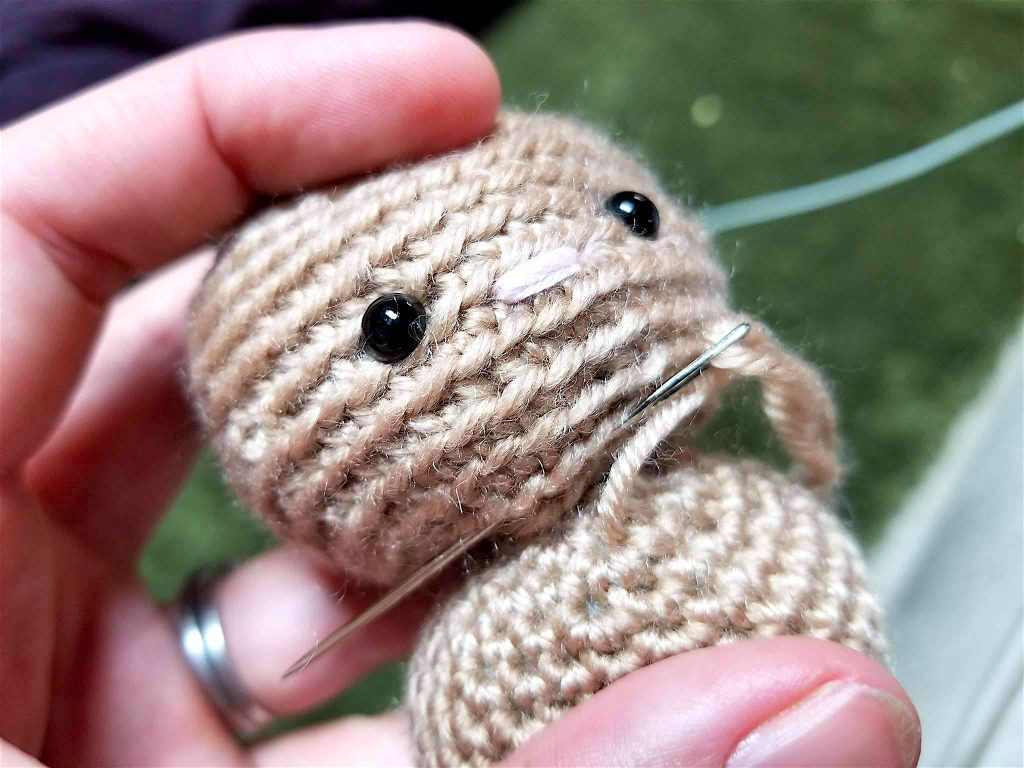 Just follow the directions to crochet each part of the animal (or plant!) then stitch it all together! You can see below how my bunny looked before I added his arms and legs on! WELL it's supposed to be a bunny but mine looks a little more mouse-like!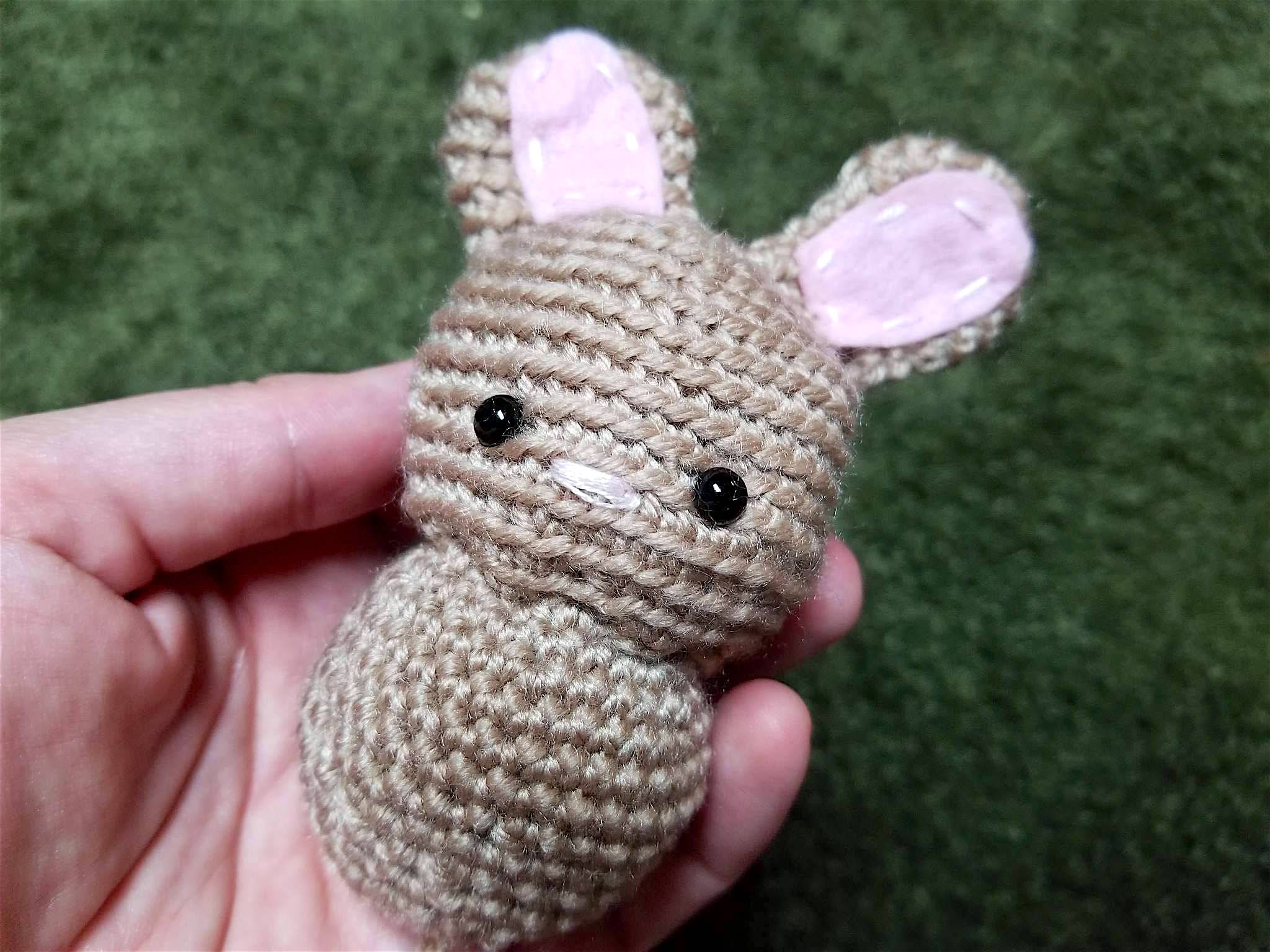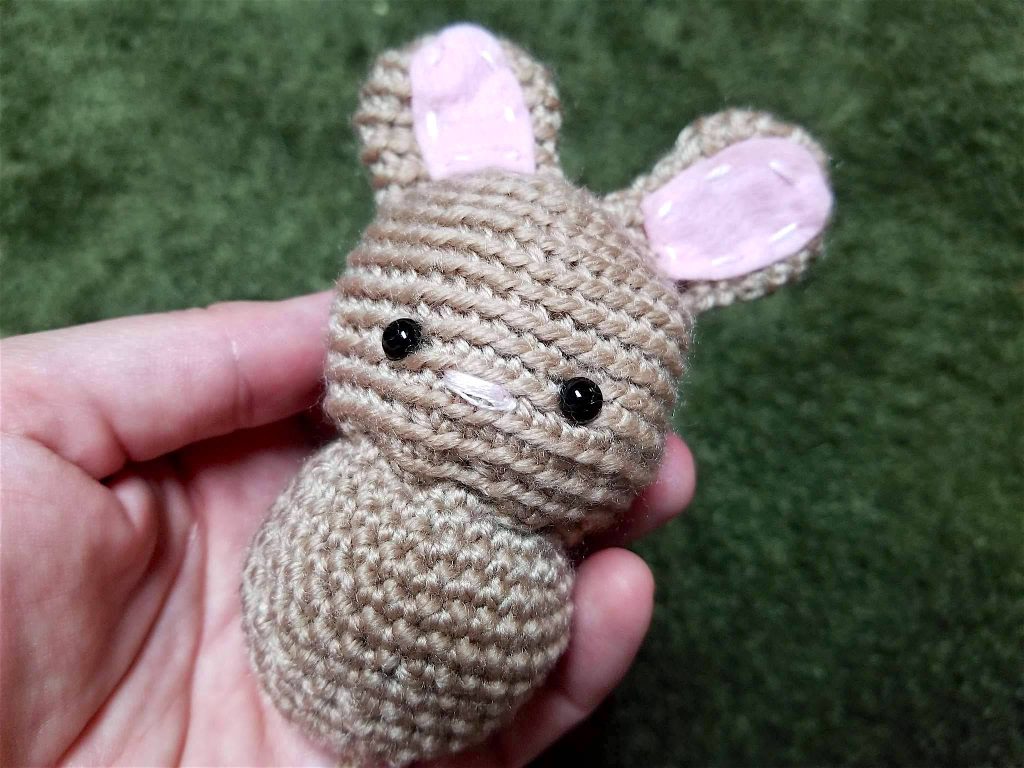 I also received the Wild & Wooly Animals by Kristen Rask which has tons of cute woodland animal patterns inside! I haven't started on this kit yet but it's next on my list for the weekend!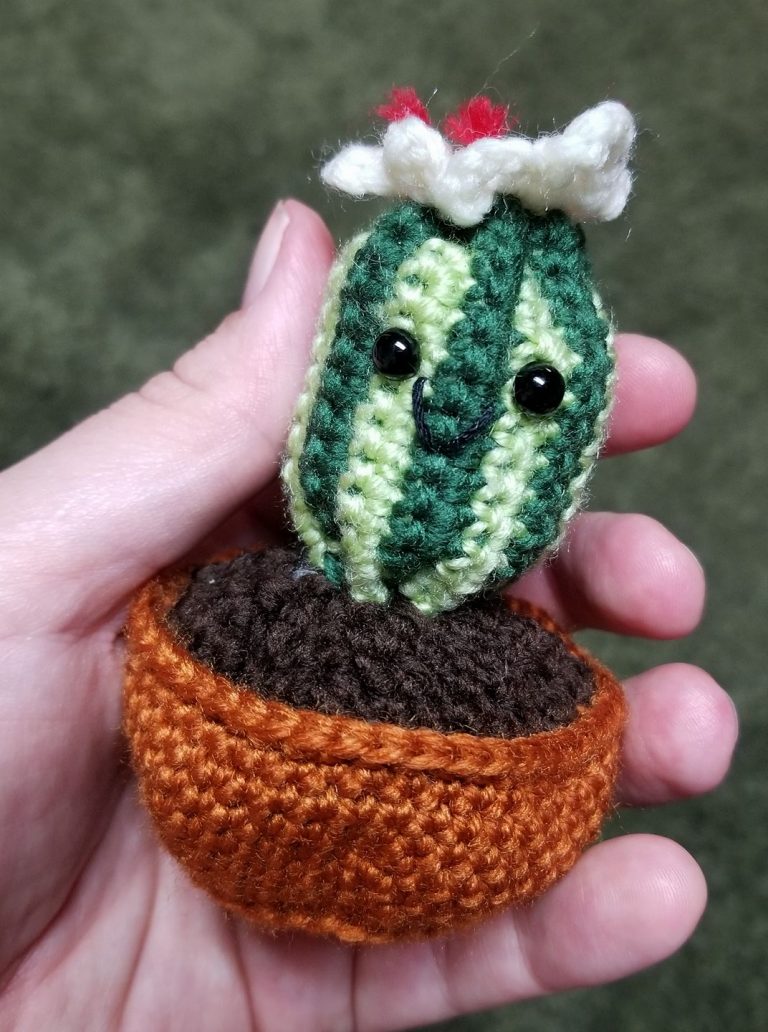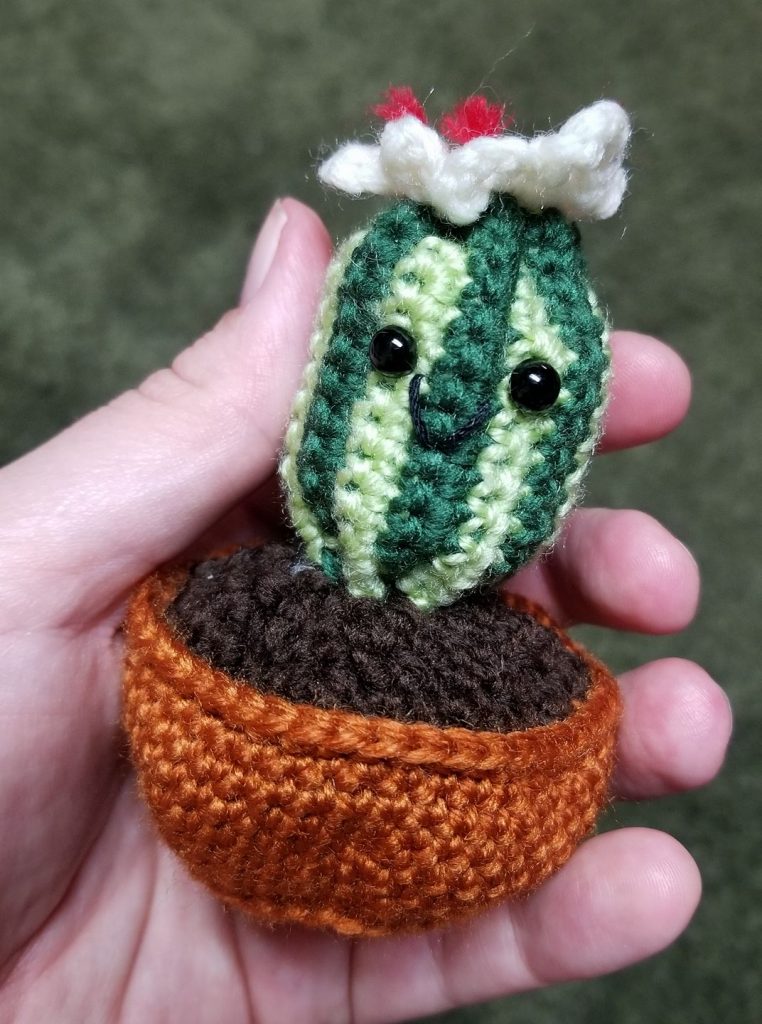 These are the kind of gifts that I like to give my kids. It's like an experience in a box….and it teaches them a new skill! I absolutely recommend any of the crochet kit in this series – the patterns have a great variety and are easy to follow. I really really love all of these crochet kits! I LOVE that it comes with absolutely everything that you need and that the book has "cheat sheet" sections that remind you how to do certain stitches!
Crochet Kit :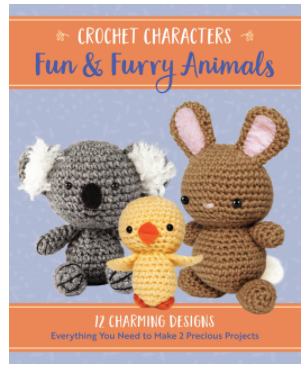 Crochet Gifts from my Etsy Shop: