Flashbacks from #SweetSuite13 Party in #Chicago with @TheBigToyBook
This post may contain affiliate links, view our disclosure policy for details.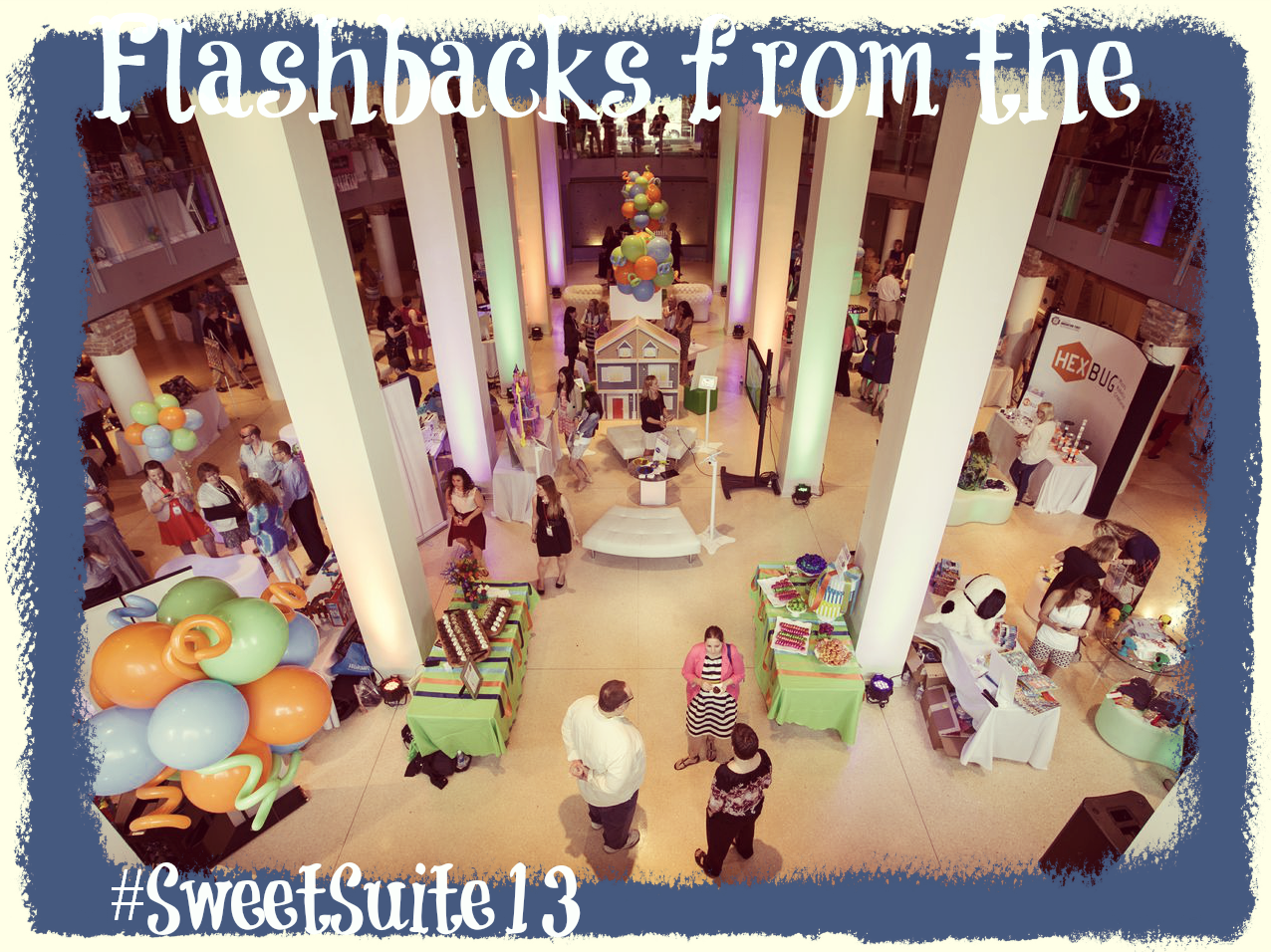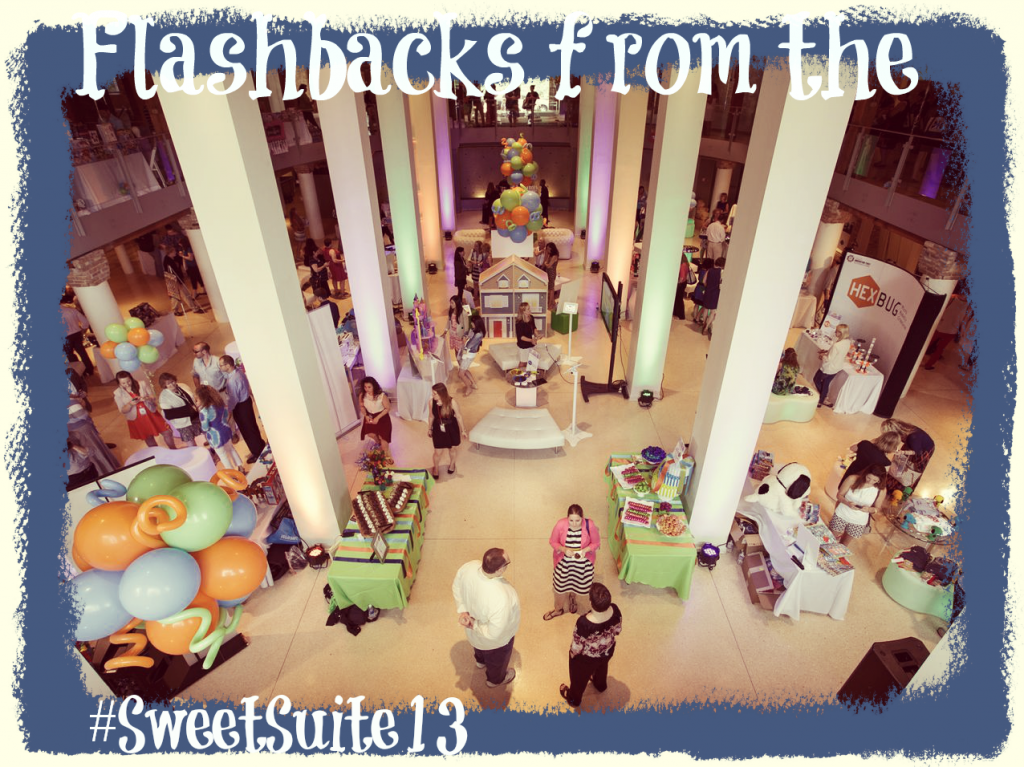 Every year I find my happy place…..and that happy place is at the Sweet Suite amidst some of the newest and best toys that will be coming out on the market. This was my third year attending. But this year, I walked in to the party only to step back in time……and in the future – all in one room. There's no way I can possibly cover all of the SWEET things I saw in the #SweetSuite13 party in Chicago last week but I will try to quickly showcase some of my favorites. A special thanks to the following people for making this amazing event be so special:
Laurie, the Toy Insider Mom @ToyInsiderMom
Charlene from CharleneChronicles.com @CharChronicles
Joey from RealMomMedia.com @JoeyFortman
the Big Toy Book Team @TheBigToyBook
Some of my favorite flashbacks: Spirograph, Cabbage Patch Dolls, Snoopy, and Teenage Mutant Ninja Turtles.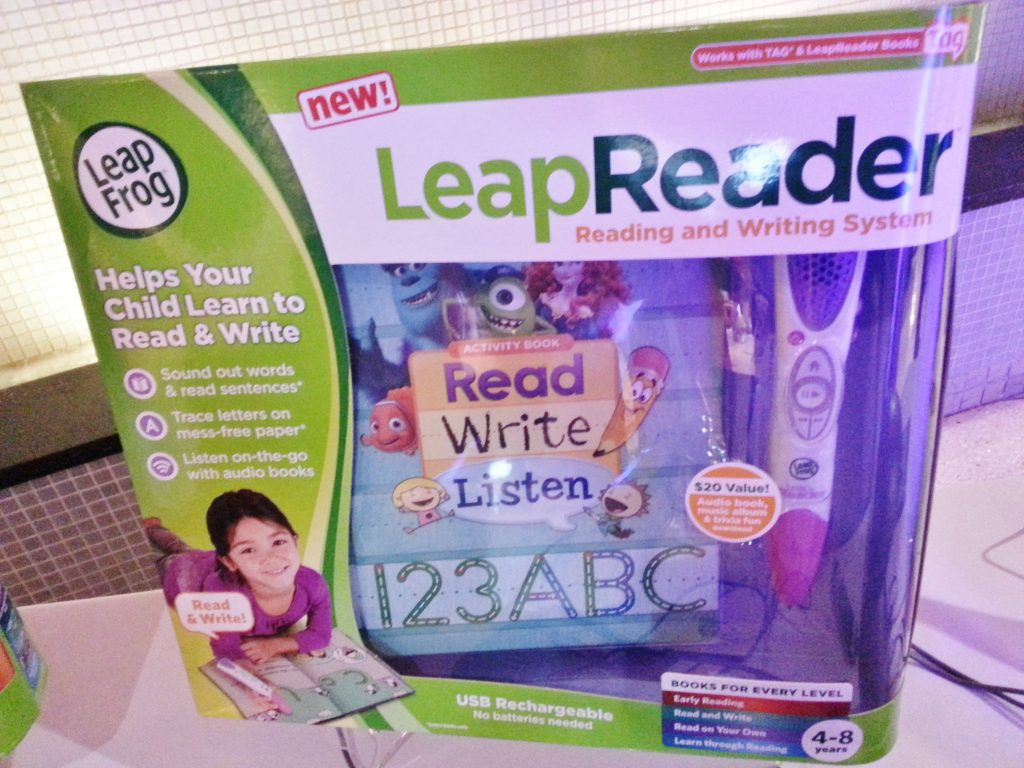 You guys know how much I love LeapFrog products and this new LeapReader is like the Tag system but BETTER. It incorporates writing AND reading at the same time. The electronic pen actually writes on the books, but nothing else. Very cool product and definitely a step of from our much beloved Tag system.
Ahhhh Hexbugs – coolest little robots…EVER. We've covered Hexbugs a lot on our site and here you can see one of their newest products to come out. Yes, the nanos actually climb UP these tubes like hamsters. And my FAV new Hexbugs product coming out – the Aquabot – yes, the robots actually SWIM in the water! Keep an eye out in stores for these guys! My kids are going to go NUTS with those things in their bath tubs!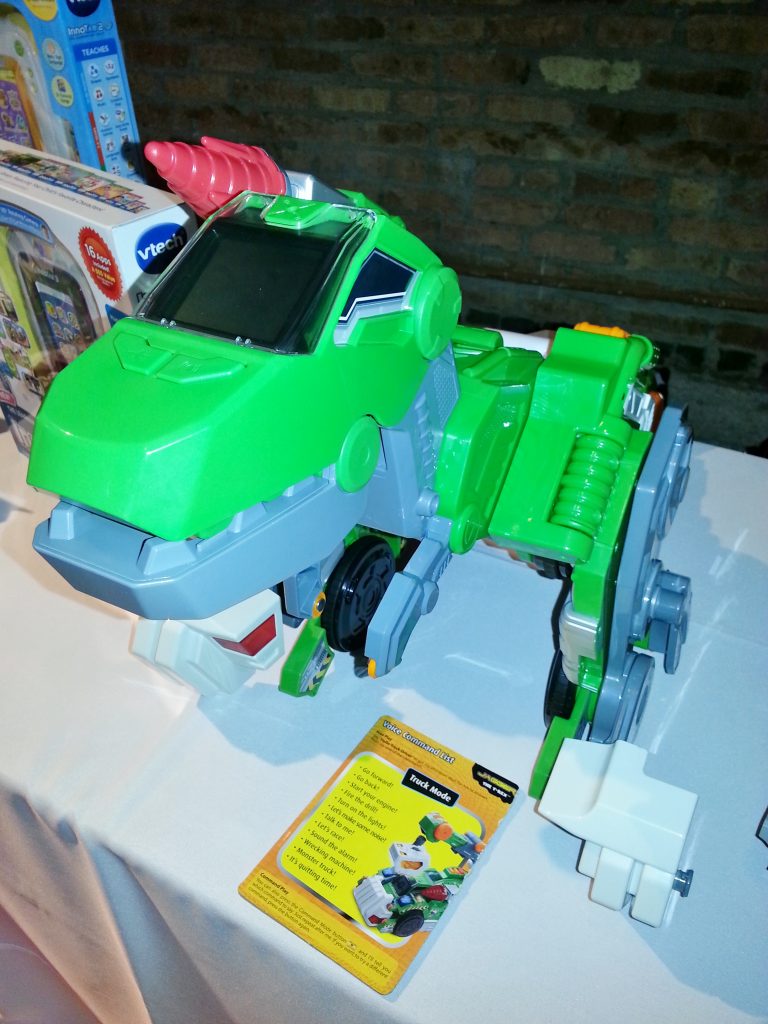 My personal favorite from the Sweet Suite party is this SNEAK PEEK at the new VTech Jagger dino – he's GIGANTIC! AND he's VERY reasonably priced compared to other sizeable robots. True to the Switch & Go dino line he transforms into a bulldozer & crane. He's going to be under $70 retail and will be out in time for the holidays. I KNOW my boys would want this!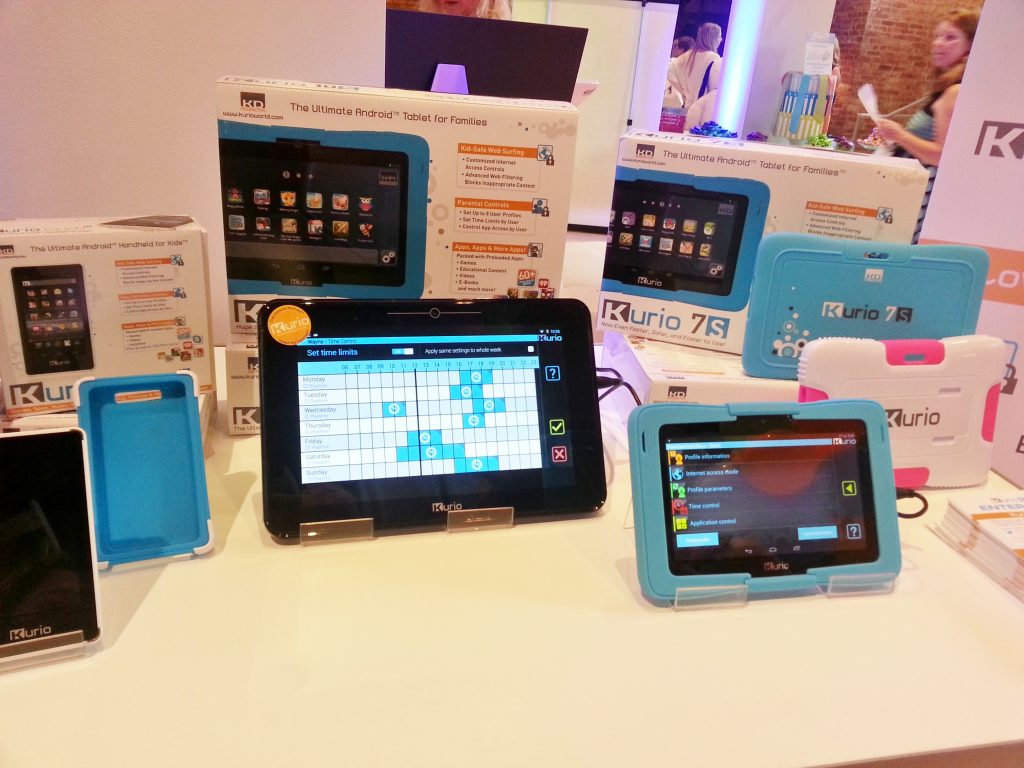 Another noteable product is the Kurio Kids tablets. This is certainly not your typical tablet. It is a FULLY censored tablet for kids. You can actually set up different profiles for each child AND determine how long they are allowed to play on it. For example if Johnny is only allowed to play for 30 minutes than the tablet will actually turn itself off and the child can't get back on. It's ingenious and is a really safe way for kids to use the tablet.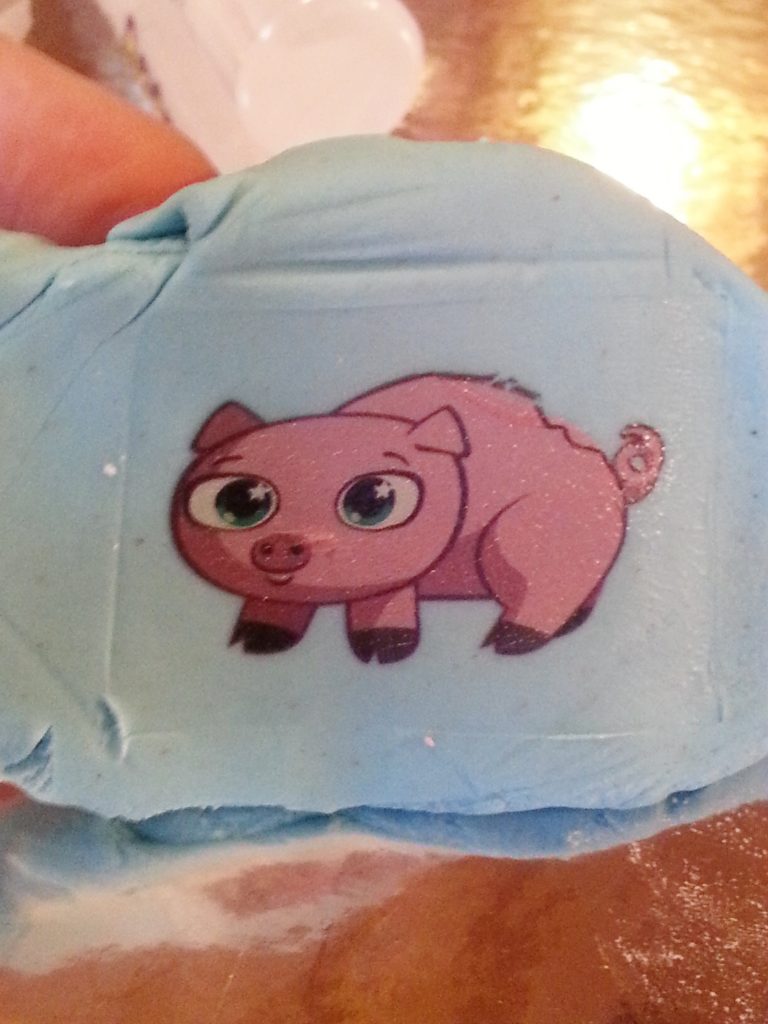 Besides the awesome VTech Jagger dino this product from RoseArt is definitely one of my top favorites. Definitely keep an eye out for this Fun Dough coming out – it includes a special dough and a TON of special tattoos in each set. These tattoos are for the kids to press onto the dough just like tattoos that they would wear. It is SO cool and I can hardly wait to buy this for my kids for the holidays. SUCH a cool idea.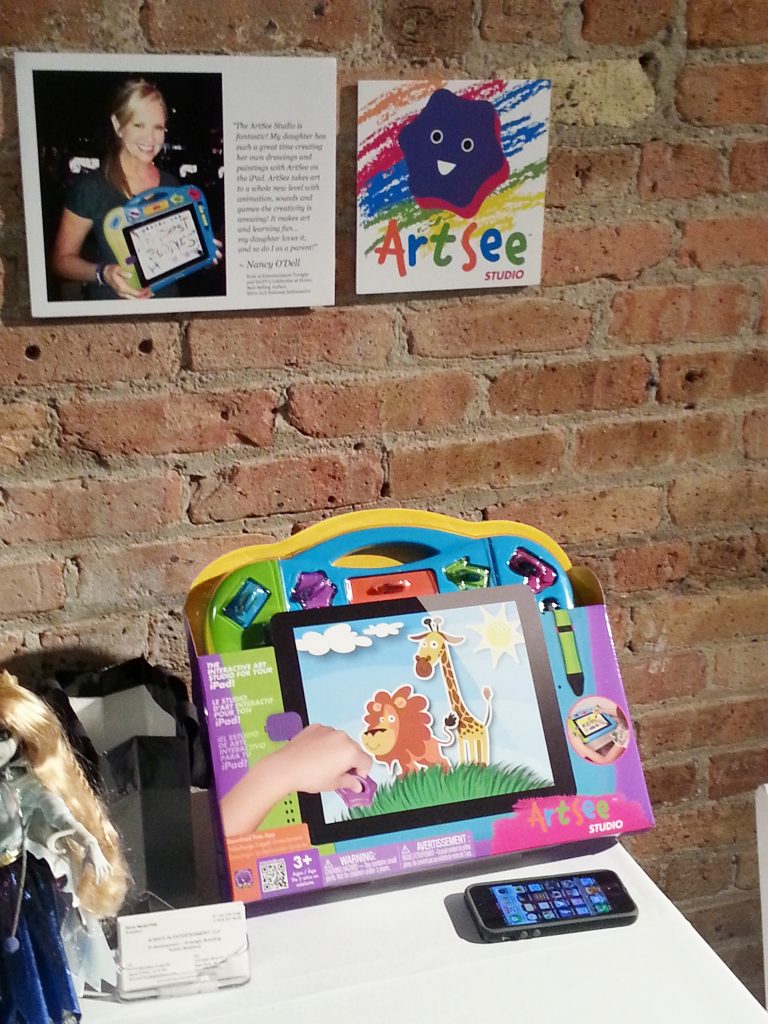 Another VERY impressive product is the ArtSee Studio from WowWee. From the little time I was able to play with it I highly recommend it. It is essentially a case that goes around your iPad, and combined with the app it is one of the best art apps I've seen for kids.
Not only can you change the background and design AND stamp animals and objects onto the screen but the "stamps" are animated. You can make the sun stamp dance around, the grass sways, the giraffe sticks his head in the ground, etc. CUTEST and most interactive art app I've come across.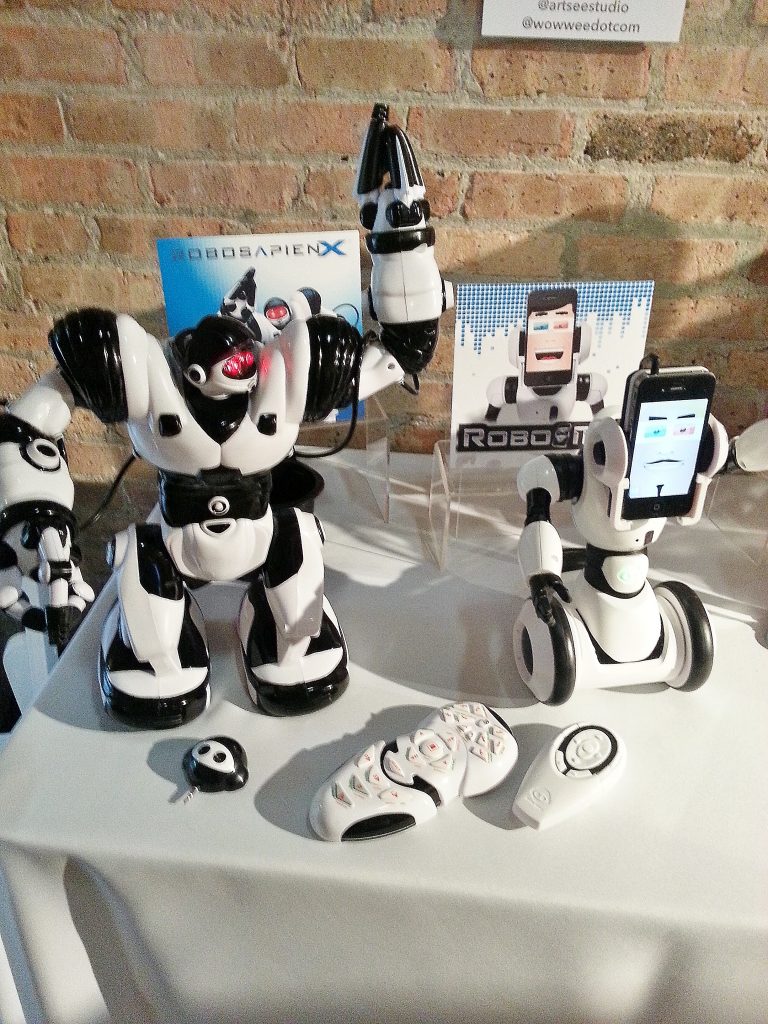 I was so excited to meet up with WowWee at the SweetSuite this year! I actually own their Robosapien (the big robot on the left) and it was fun to check out their Robo Me on the right. It should be hitting the market in a few months and is a pretty awesome digital interactive robot.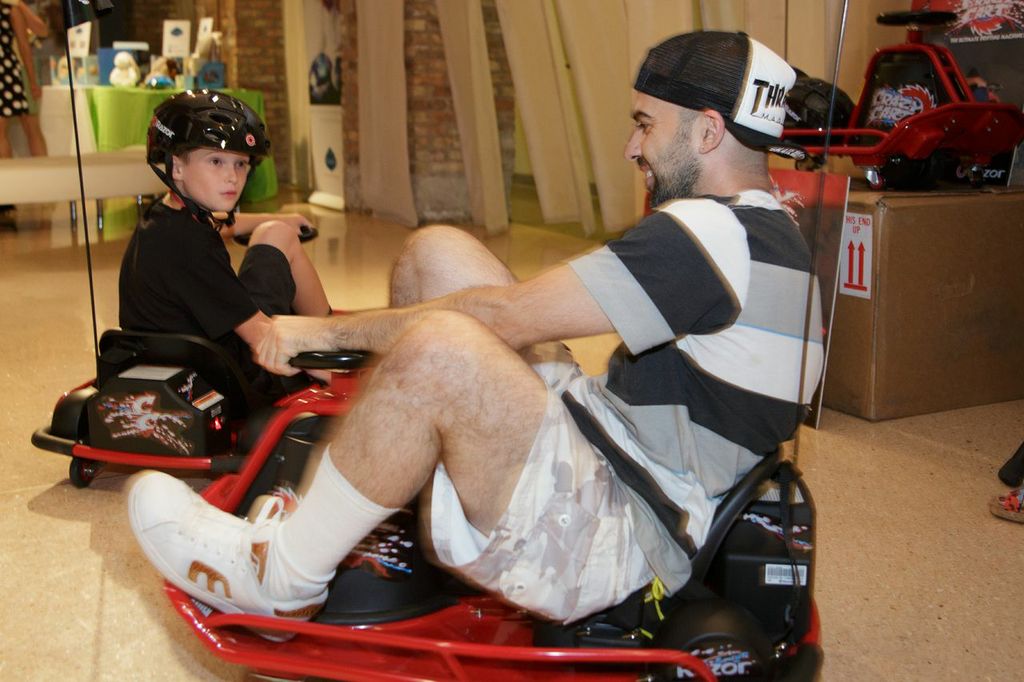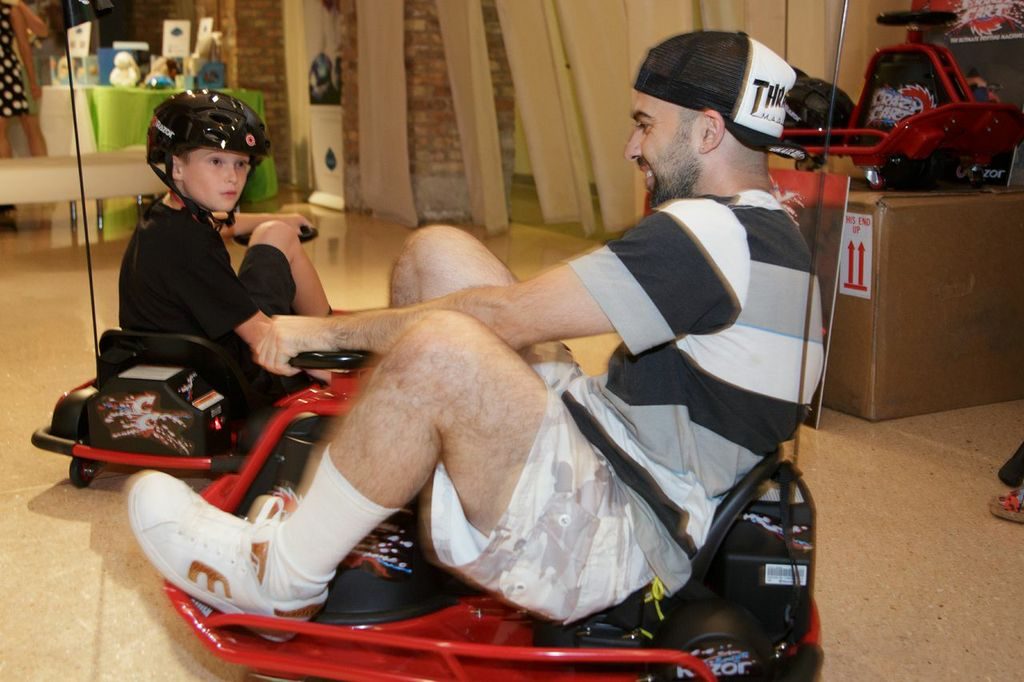 And seriously – who WOULDN'T LOVE these things?? From Razor they are called Crazy Cart. They are absolutely amazing!! Thing of a sliding drifting go kart. Holy moly I was drooling over these things – good thing my kids weren't there to fight over it!! You have got to go check out the video!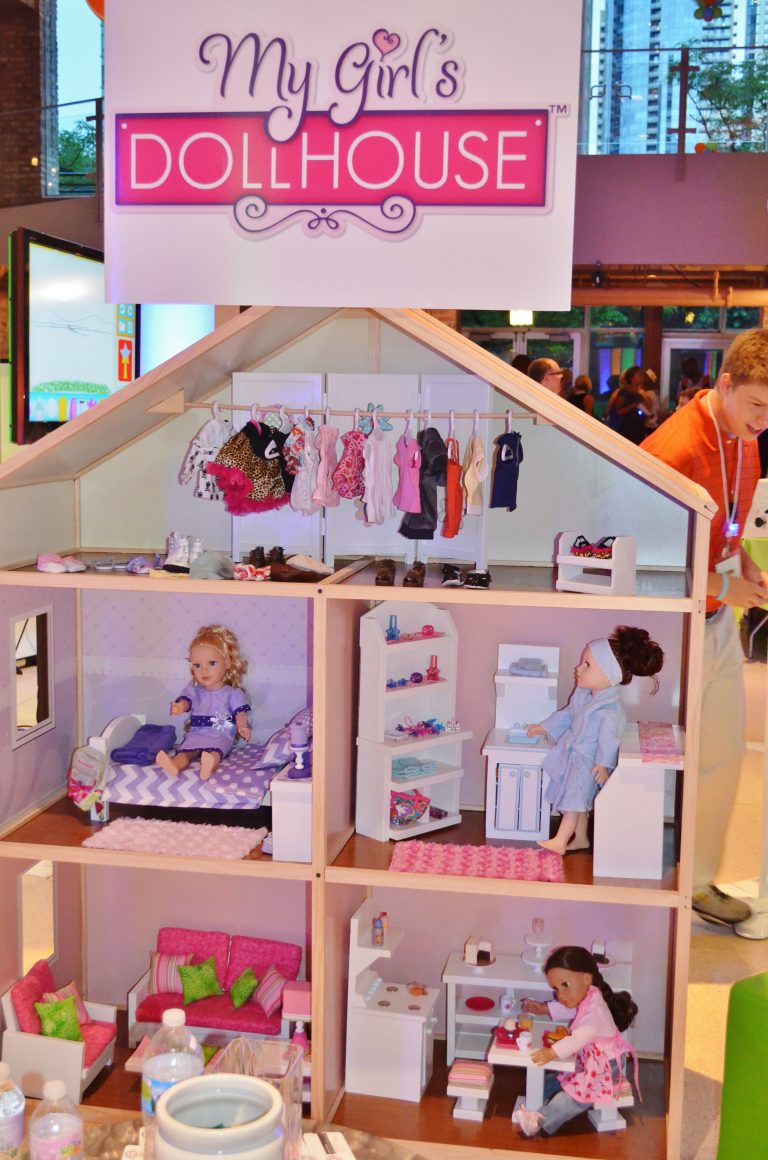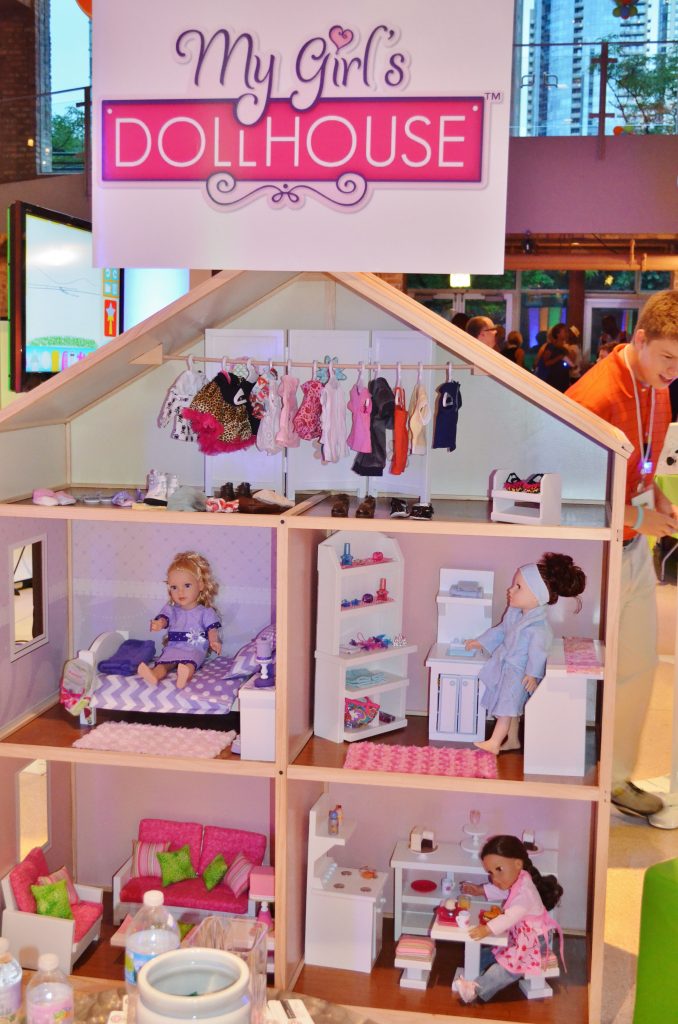 And I don't have girls but OH MY WORD this My Girls' Dollhouse is absolutely INCREDIBLE! Seriously – it's way taller than me and big enough to fit all of the American Girl dolls you could afford to go in this thing. It would be SO awesome for a play room or family of girls! I have never seen such a gigantic doll house – look how small those 18″ dolls look in there!

Pretty SWEET huh?
These are just a FEW of the MANY MANY brands that I had the opportunity to meet and talk to while attending the event. I'll be showcasing various brands and toys throughout the rest of the year so make sure to keep an eye out!! What's your favorite one?