Educational Insights Sea Squad Puppet-on-a-Stick Review
This post may contain affiliate links, view our disclosure policy for details.
Meet Dipper, Chomper, Bob & Flipper! (from left to right) The Sea Squad Puppet-on-a-Stick from Educational Insights.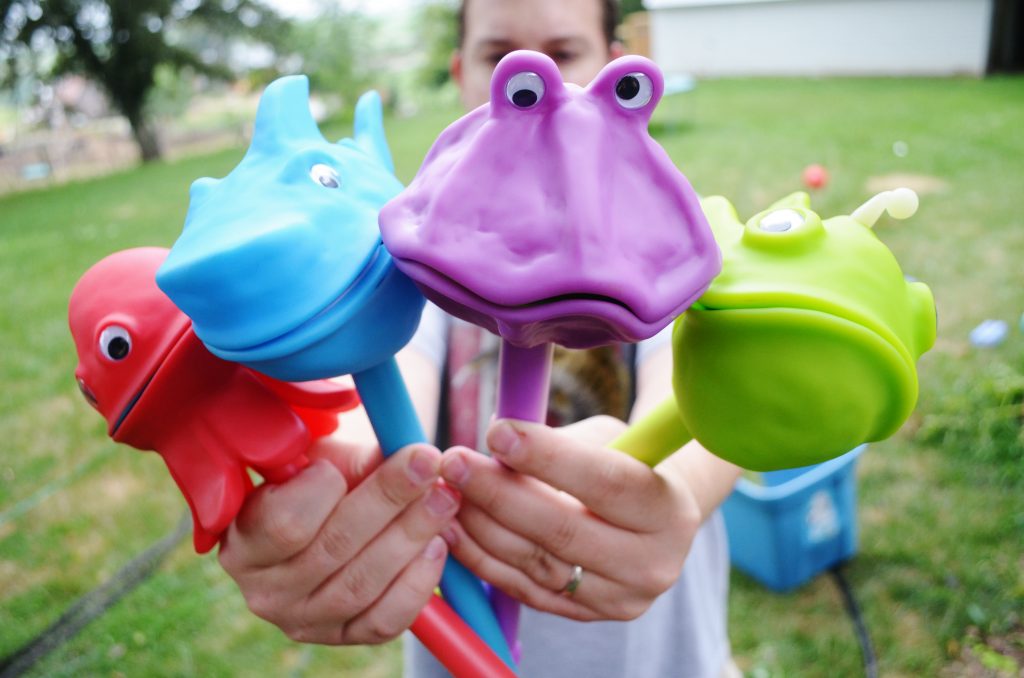 Yes – they really are some of the cutest stick puppets I've ever seen….at least since Fez, Kai, & Lex! I love the bright colors and ever since the first puppet-on-a-stick products came out my family has just been obsessed with these things! The Sea Squad set includes an octopus, shark, clam, and anglerfish. In fact every kid that comes to our house LOVES these things! They are so imaginative and so easy for even the youngest kids to use. You can use the lever on the handle to move the puppets mouths or you can pull the knob at the bottom of the stick to move their mouths (especially good for the kids who aren't quite coordinated enough to use the lever).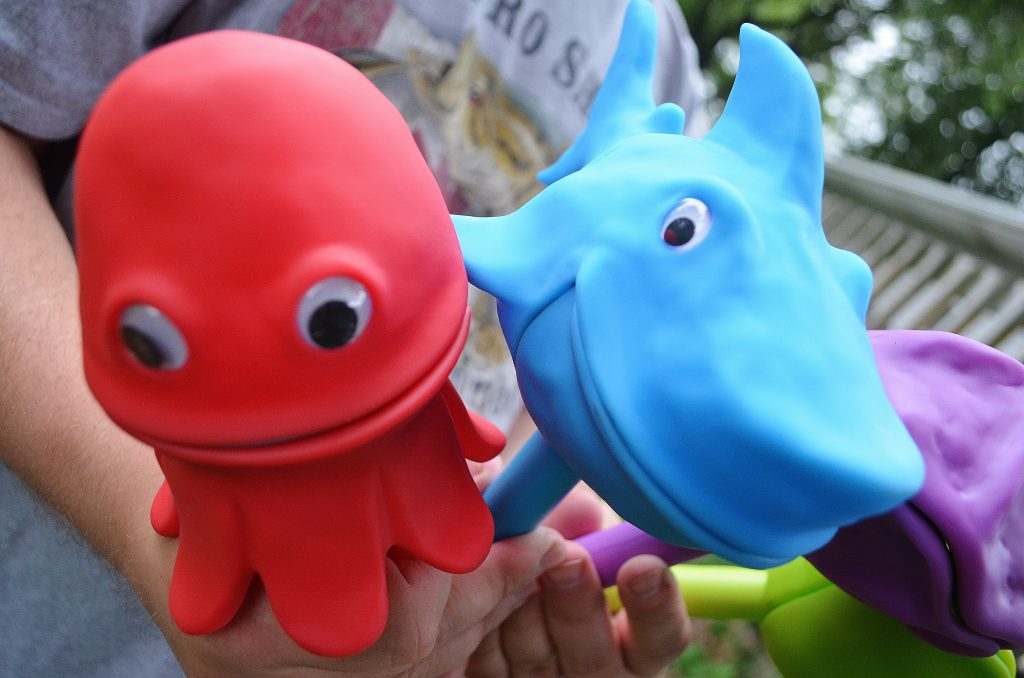 If you have never played with these guys in person they are just super awesome. They are VERY durable and sturdy! I admit, when we were first introduced to Puppet-on-a-Stick a year or so ago the only thing that kept going through my mind was "My boys are going to just clobber each other with these things!". But my fear was quickly debunked and we've actually never had problems with kids hitting eating with these! I think they are so in love with the product and actually using it that they've never used it for hitting!  Our family reviews a lot of great educational products, and many of them are donated to my husband's school as we just don't need/have room for everything, but I am pretty stingy about my Puppet-on-a-Stick products!! You can use them at my house but they don't leave! 🙂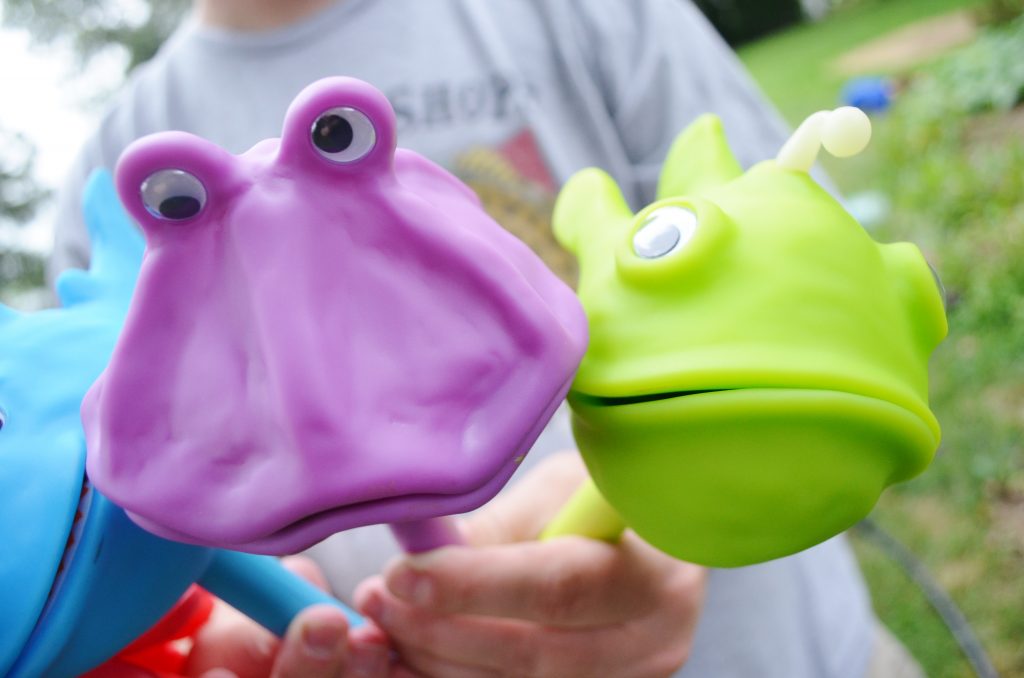 I didn't see this feature listed on the Educational Insights page but the top the anglerfish actually glows in the dark just like a real anglerfish!! How awesome is that?! My kids LOVE it!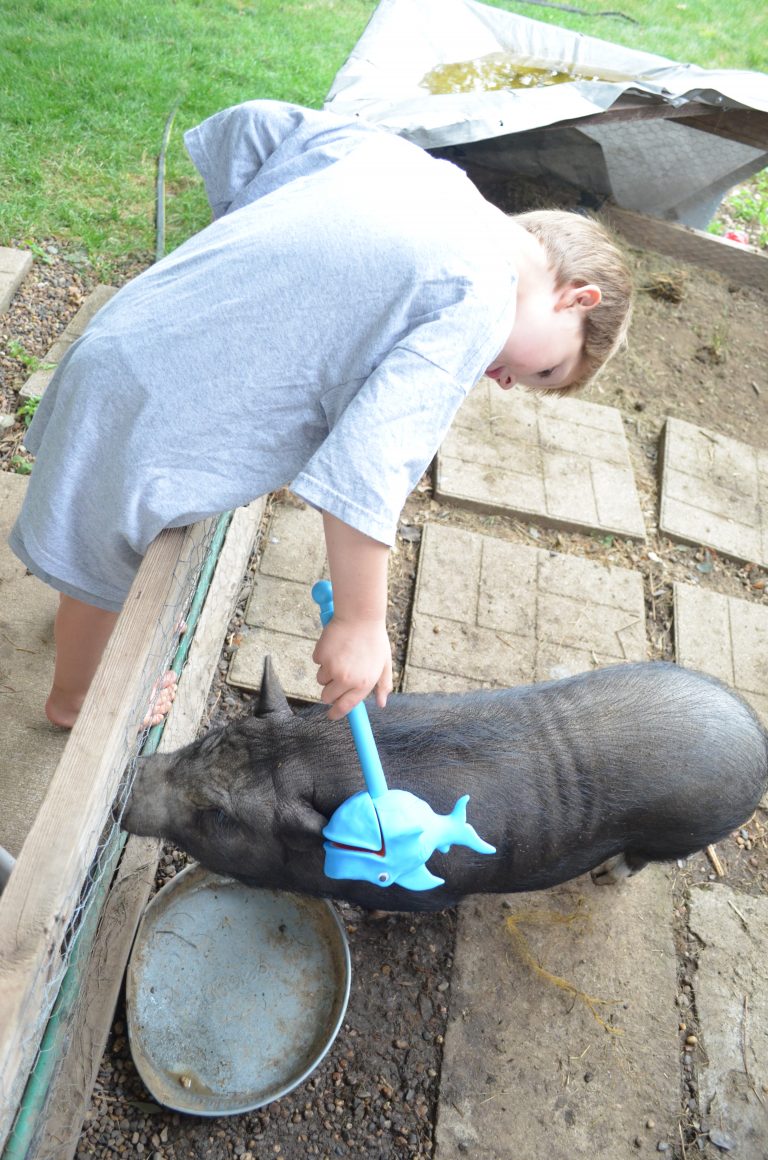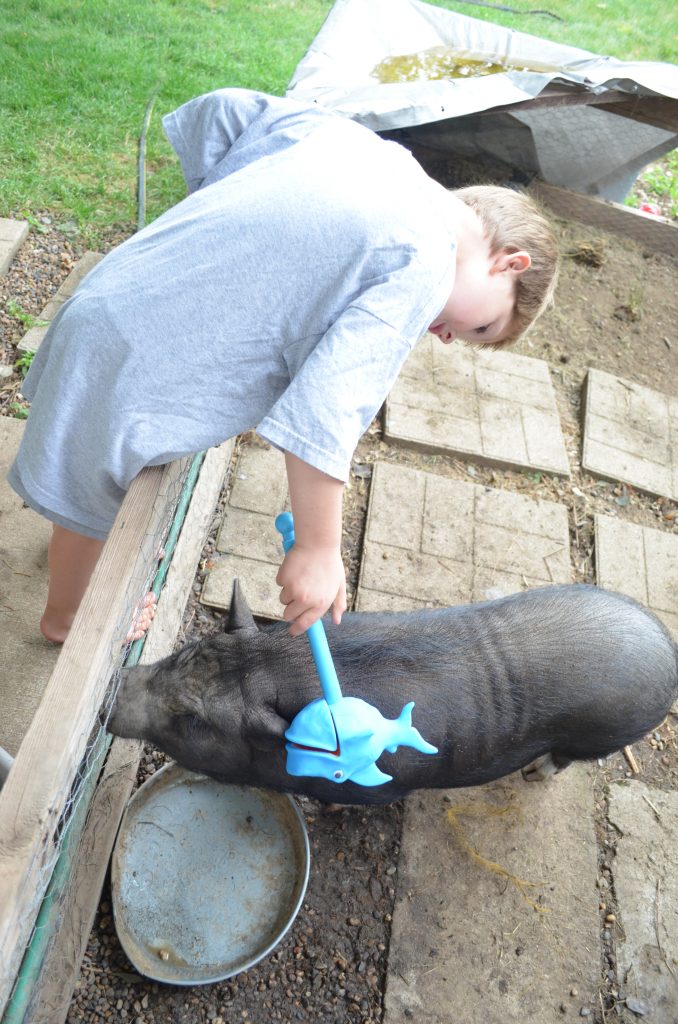 HAH! I even caught one of my boys "eating" our pigs ear with Chomper the shark!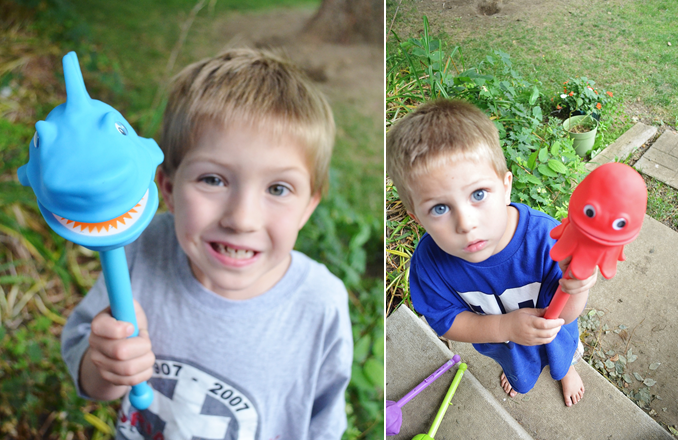 Seriously cute product! Great for preschool and elementary ages (and up to adults too!). I HIGHLY recommend these Puppet-on-a-Stick products from Educational Insights. My kids creativity really just blossoms when they are playing with these. Even my oldest son, who isn't too big on imaginative things, has a blast with these!
Educational Insights has offered one of my readers the chance to win their own set!! The giveaway is open to US AND Canada!! Giveaway ends at 10pm EST on August 19, 2013. Winner will be chosen randomly and have 48 hours to claim prize.
Disclosure: I received the above products to use in order to form my own opinions. All opinions are my own.