Party Like an Oscar Star #Giveaway #RedCarpetReady
This post may contain affiliate links, view our disclosure policy for details.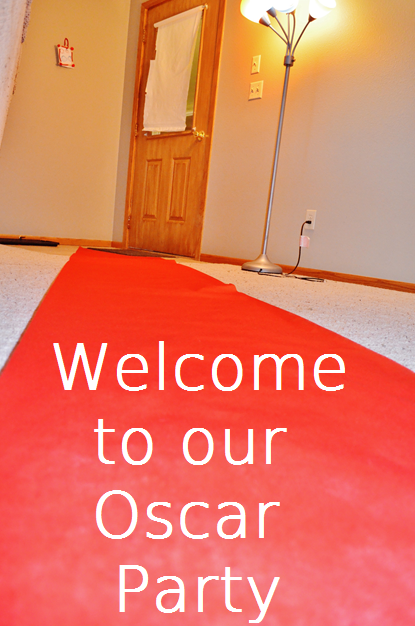 In just a few days is the Oscars and I can't wait to see who wins! Strangely enough I haven't seen most of the Oscar nominees yet so I have a lot of catching up to do!! We love having company over so we thought it would be fun to host a little get together night and rent some of the previous Oscars from 2012! The kids of course chose Brave so they headed down to the basement while the adults had some fun time upstairs! We were even sent our very own red carpet for the event! How fun!!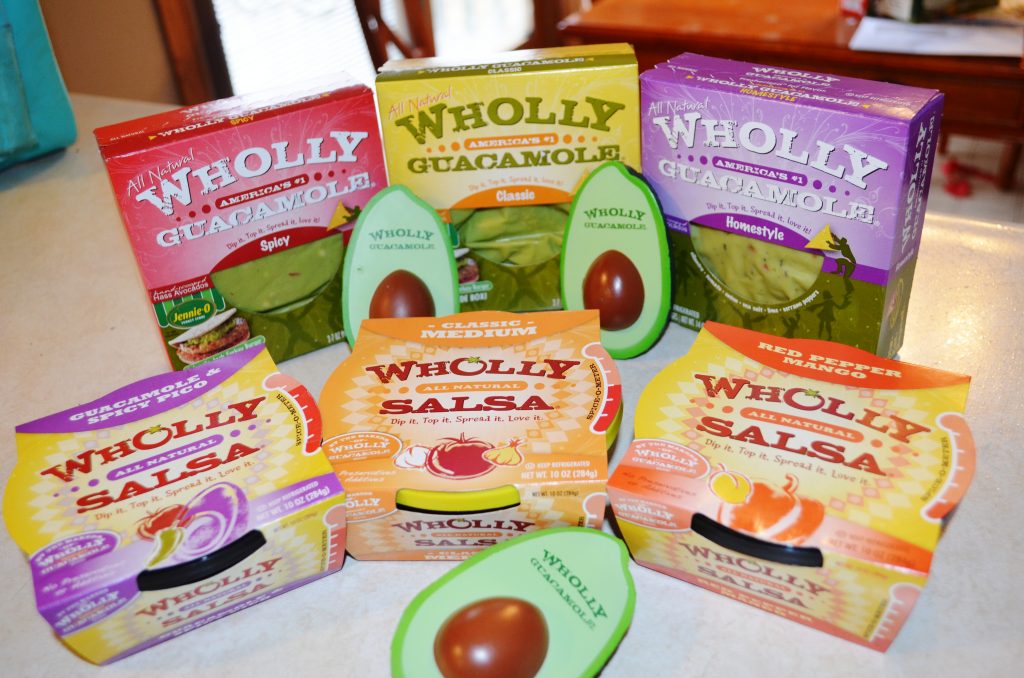 We also received a shipment of some of our favorite Wholly Guacamole products …. and some new ones we had never tried before too!!  My husband and son LOVE their guacamole while I love the salsa and also their queso! We even put the stress squeezy avocados out for the kids to take home with them as little party favors! I bought plenty of tortilla chips and other finger foods like carrots and pretzels.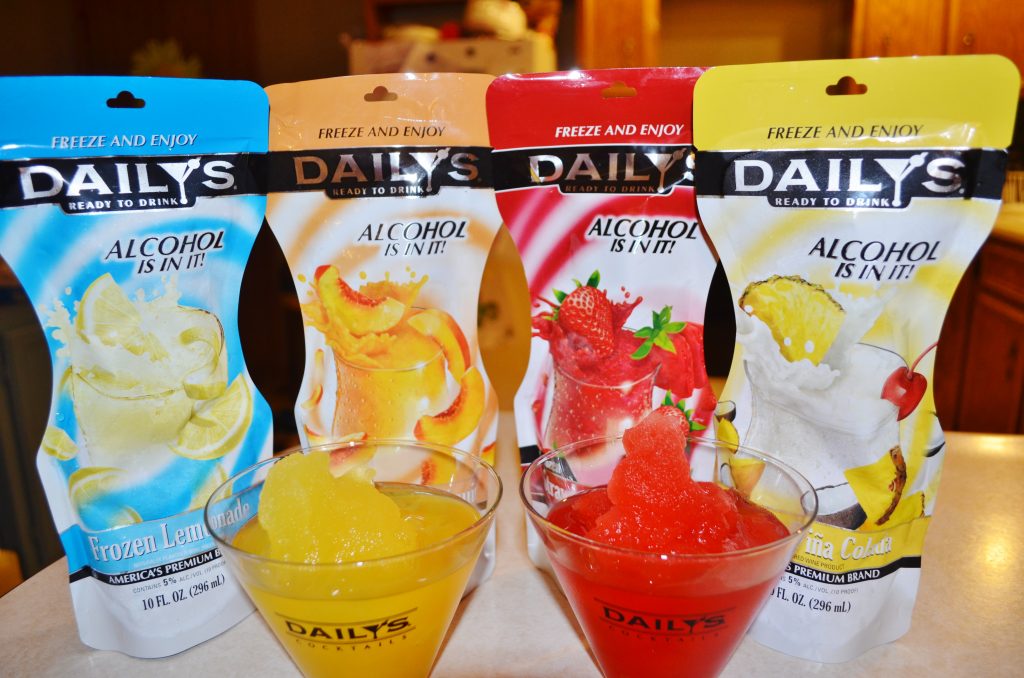 Plus for the adults only we had a special little treat – Daily's Frozen Cocktails!! We don't have alcoholic beverages in our house much but on an occasion worth splurging for we love these Daily's Cocktails! I usually find them for around $2 a pouch. You just freeze them, squeeze them, and then serve! It's an inexpensive treat for my husband & I  and I was so excited to offer it to my guests! I wanted to try several different flavors so I went all over town looking for variety. I told my guests I wanted to open all 6 and just take a little bit of each one to try them all! 🙂 My favorite personally was the peach – it was delicious!!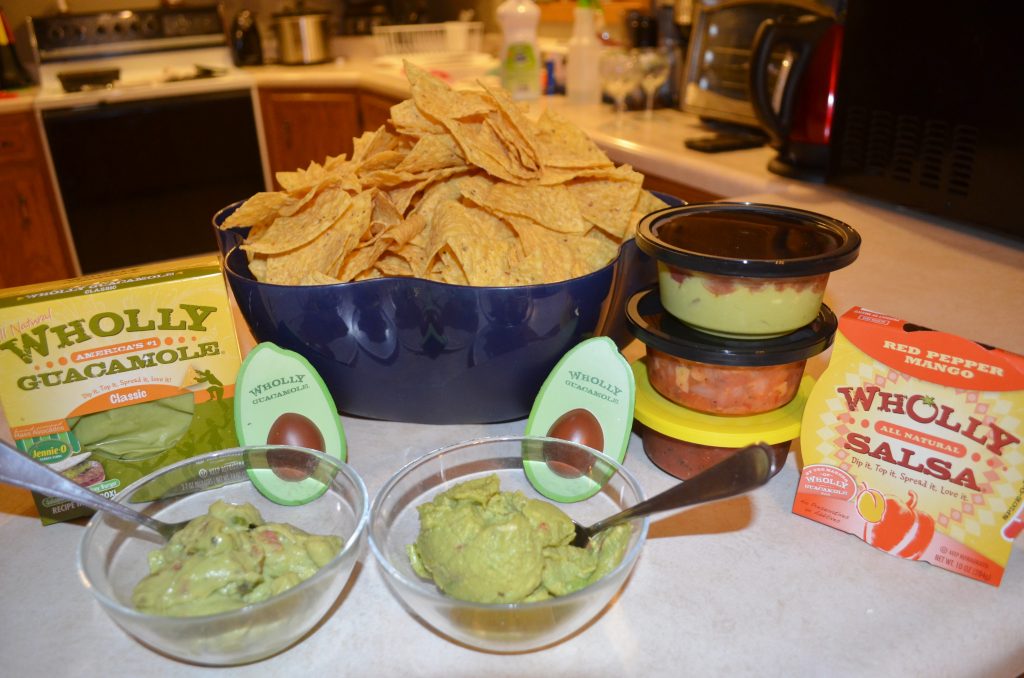 Having family and friends over doesn't have to be expensive! Instead of serving an entire meal we like to plan get togethers after mealtime with plenty of finger foods. For under $30 you can really have quite a fancy little snack time  – drinks included!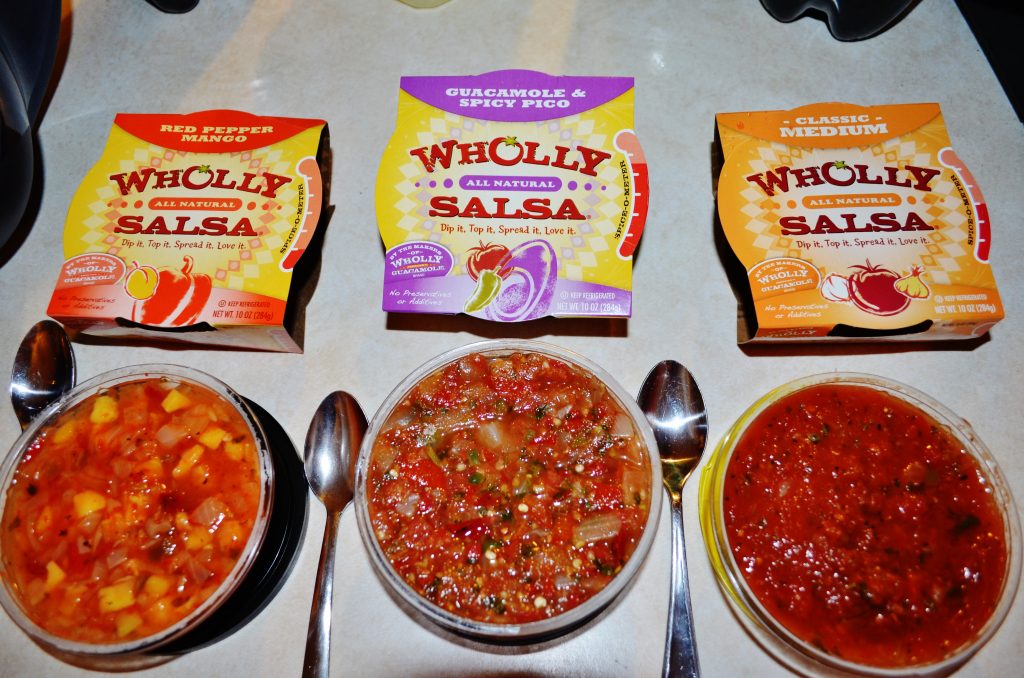 From left to right the flavors are Red Pepper Mango, Guacamole & Spicy Pico, and Classic Medium. Don't they look delicious?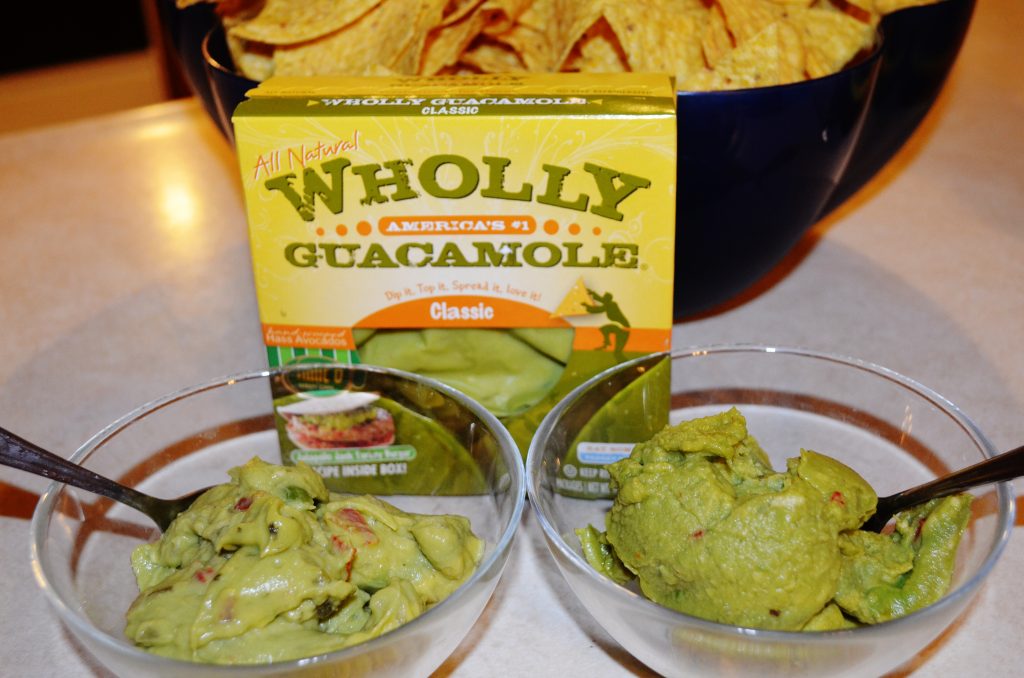 And we had SO much guacamole we ended up freezing some of it! Wholly Guacamole guac is great for creating your own chip dips as well! The weekend we chose to throw out party we had a pretty good ice storm which made things interesting! But I planned for plenty of time to do my shopping and prep so it all worked out OK. I prepped all of the foods, got the movies situated, and lastly I rolled out the red carpet just before our guests started arriving.  But…………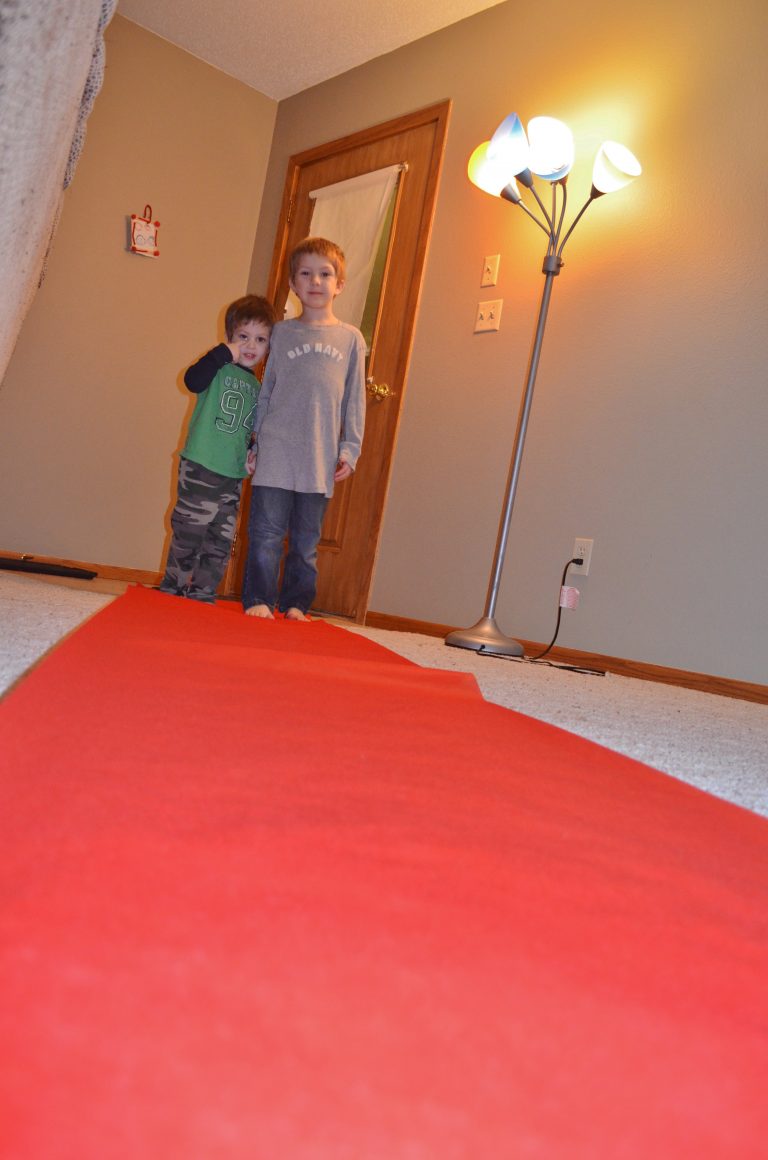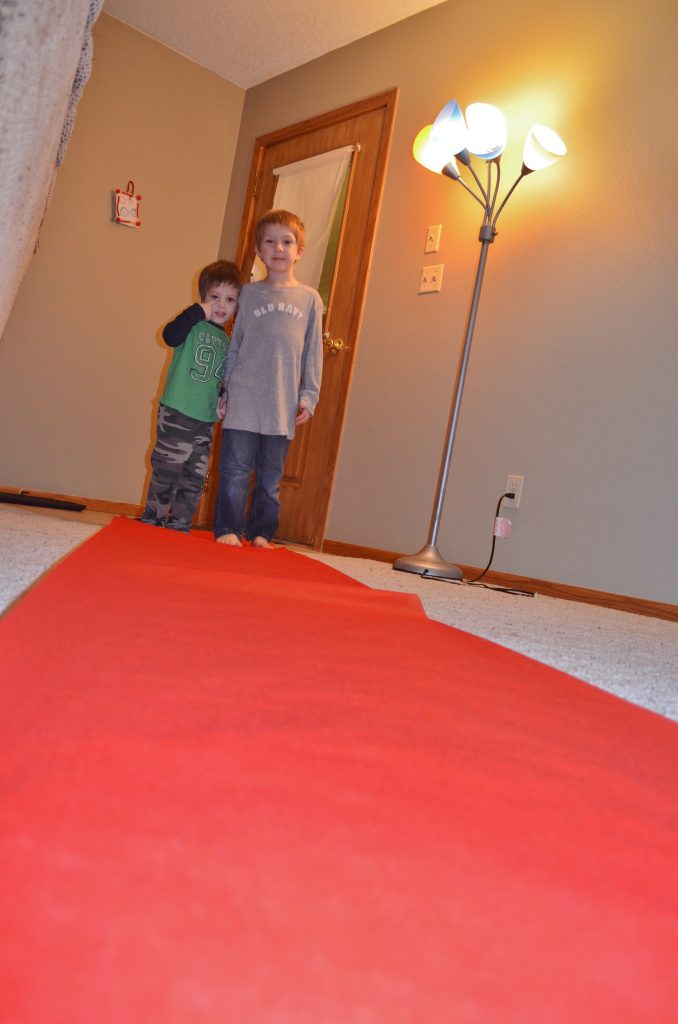 ….my kids had no idea what the Oscars were so they thought it was a wedding carpet! HAH! So before the movies started they pranced up and down the carpet with their friends like they were getting married! 🙂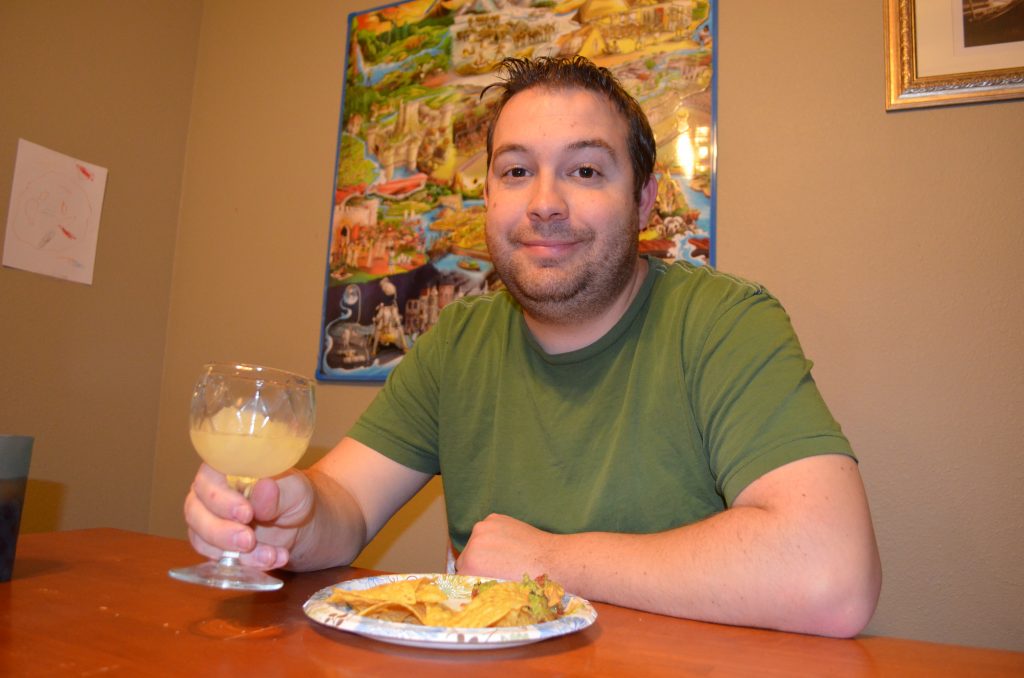 The Oscars are in just a few days so why not invite a few friends over to watch them together (or rent a movie!) and grab some Daily's Cocktails and Wholly Guacamole salsa and guac with tortilla chips and have some fun!
Boy do we have a fun giveaway for you! Just fill out the Rafflecopter form below! One of my readers will win:
Four Wholly Guacamole and three Wholly Salsa products in a variety of yummy flavors.
A $20 Walmart gift card to pick up an assortment of Daily's Cocktails Pouches (plus whatever you need for your recipe). 
Promotional items from both Daily's and Wholly Guacamole
Disclosure: I received the same prize pack the winner will receive. All opinions are my own. Giveaway will end February 28, 2013 at 12:01 am est. Open to US only. Winner will have 48 hours to claim prize before a new winner is chosen.