Eitech Kugelbahn Marble Run Review
This post may contain affiliate links, view our disclosure policy for details.
Disclosure: I received the product below to use for this review. All opinions are my own.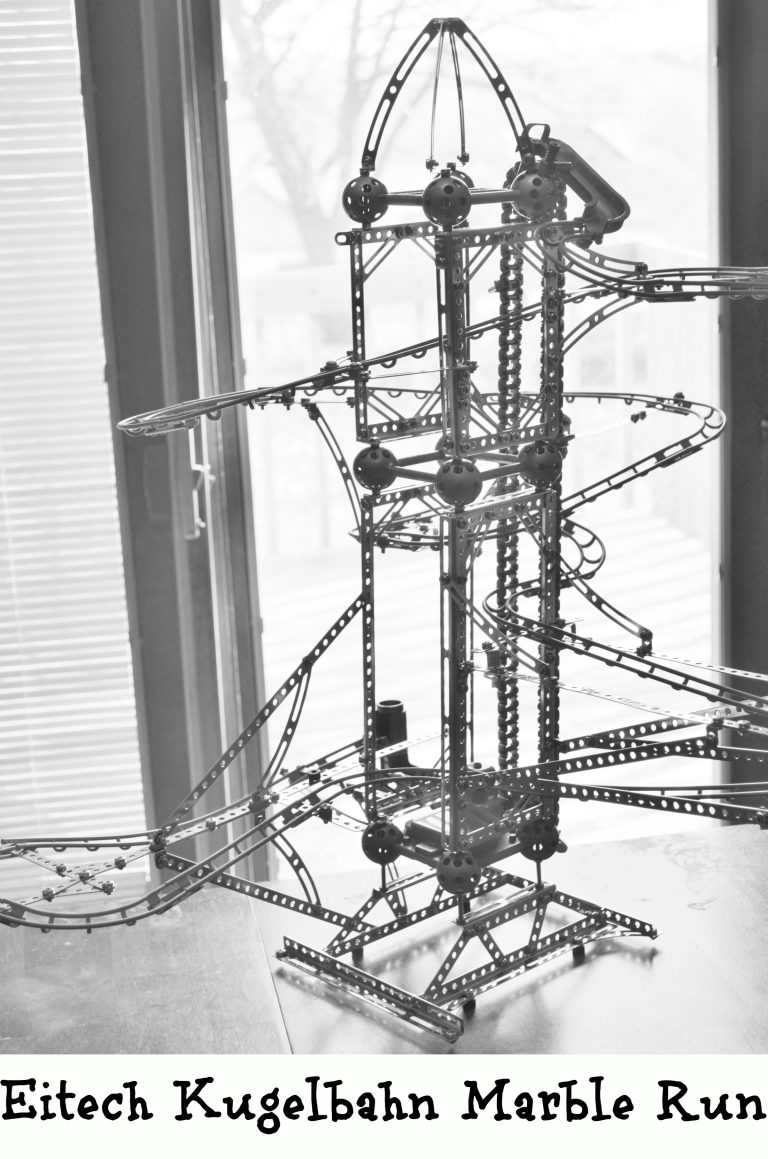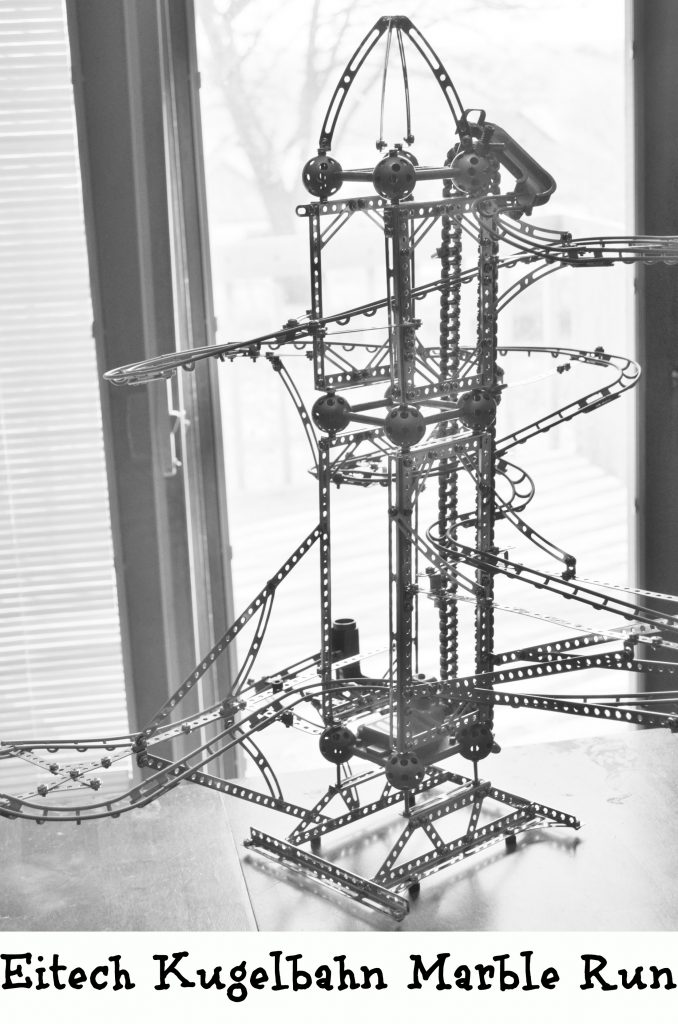 SAVE 15% through Dec. 25, 2013 on ALL purchase through Eitech.com with promo code teacherssalary.
If you haven't heard of Eitech please let me introduce you to their brand! We've worked with them in the past a few years ago but they have absolutely phenomenal quality products. Although a little pricier, most of their sets, including this Kugelbahn Exclusive Marble Run, and made out of stainless steel so you KNOW it won't be breaking anytime soon AND this set actually makes two different models! We've had our other Eitech sets for several years with absolutely no broken pieces. This specific Marble Run set is BRAND NEW (in fact I was the first in the USA to put it together – whoo!) and includes over 1100 stainless steel pieces, marbles, plastic track, and stands over 2 feet tall with almost 16 FEET of railway track! Pretty crazy huh! This set is not for the faint at heart, but it IS an AWESOME family project, or individual project.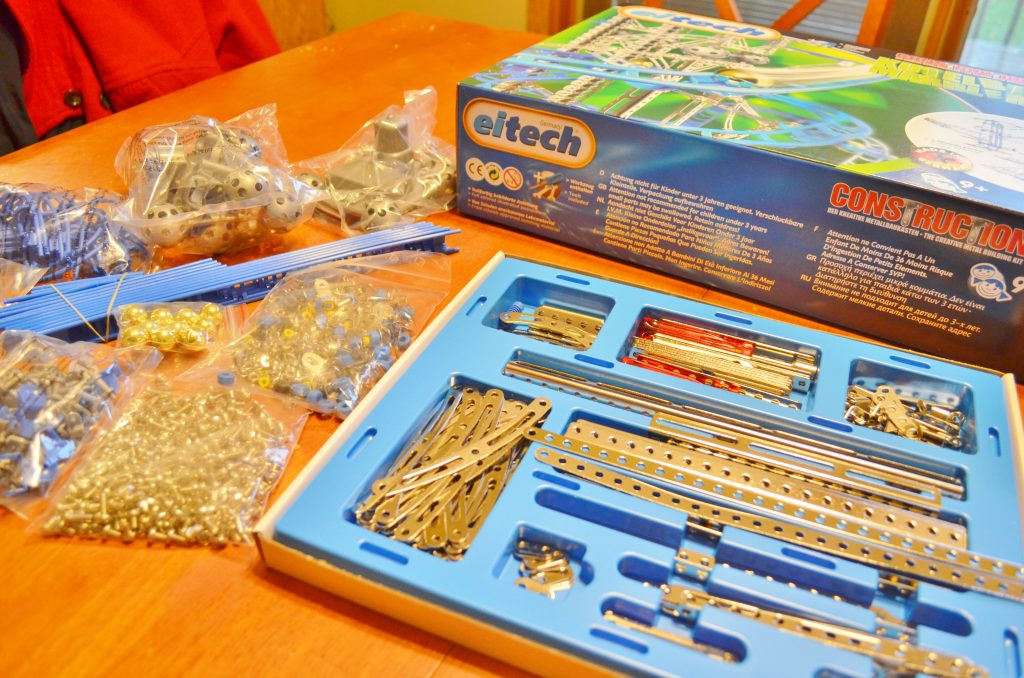 The box has a nice little tray that holds a lot of the construction pieces, and most of the other ones come in a resealable bag which is SO nice when you have zillions of screws and small pieces! It was a pretty nice organizational system for us when we were building it and made it easier to find the pieces. I do wish that the tray had some sort of lid that snapped shut though.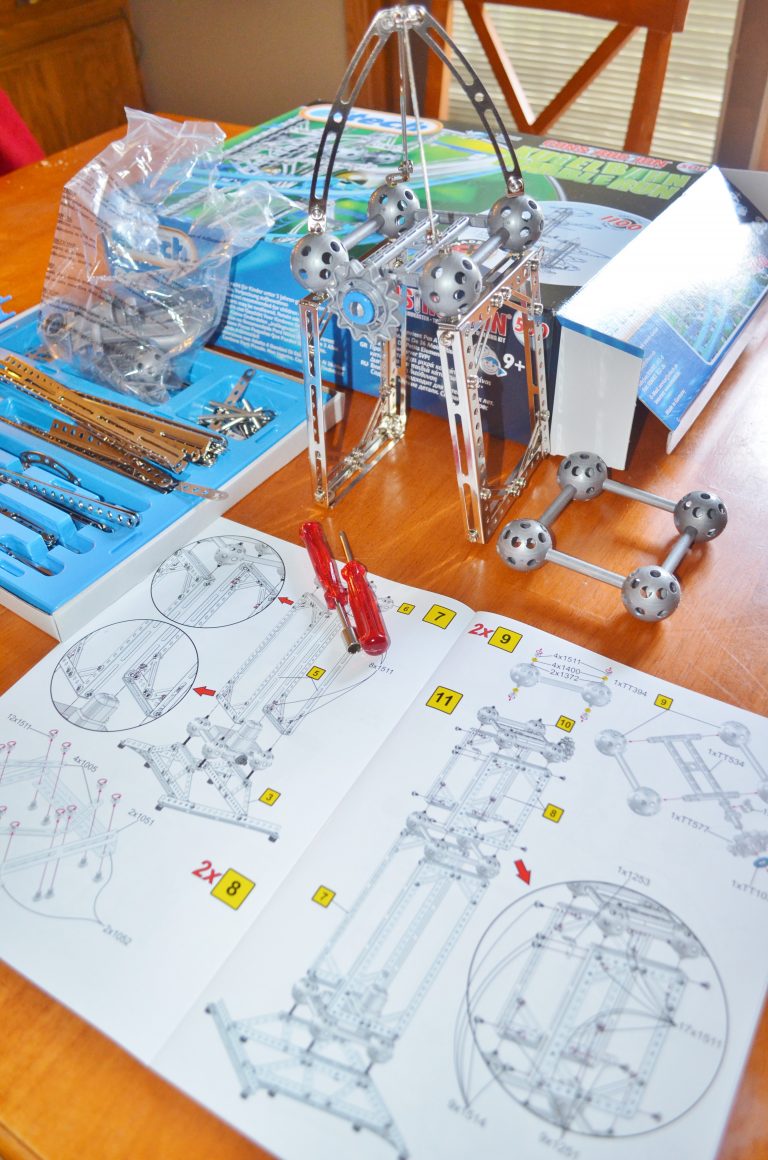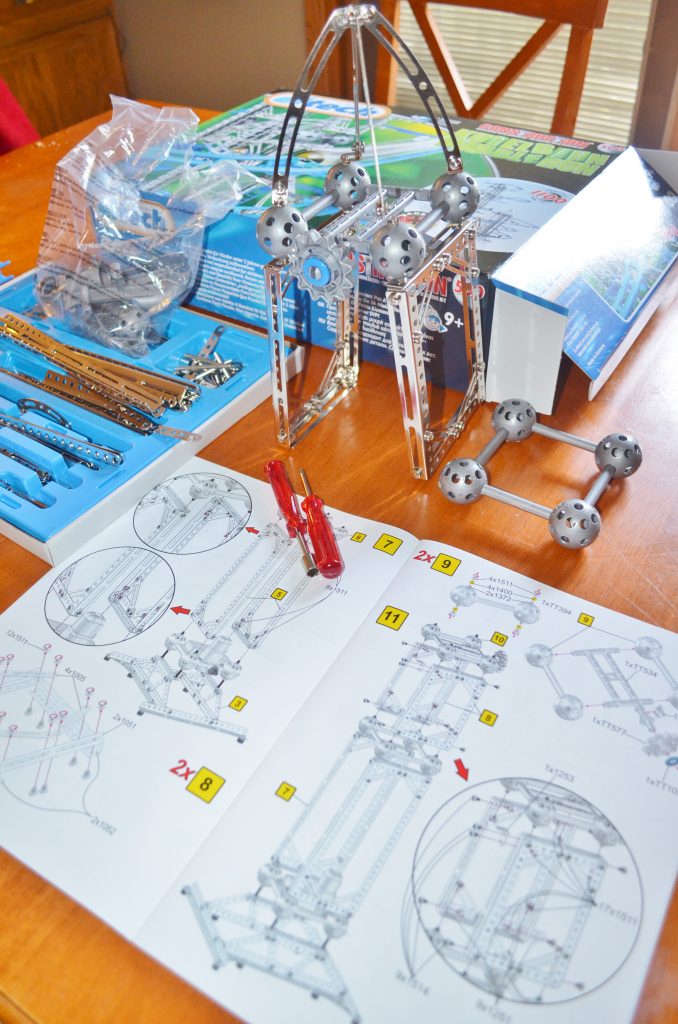 The box says for ages 9+ but I'm betting your 9 year old will need some adult help on this project! But I have to say, my 4 and 6 year old boys love building things and I was shocked (especially at my 4 year old!!) who literally spent hours with us at the dining room table building this set. I just couldn't believe the patience they had in waiting for my husband or I to build our parts so that they could work on theirs. I started out thinking I would build this myself but it ended up being a fantastic family project which did span several days! We only had an hour here or there to work on it and with the kiddos involved you can imagine it probably took us a bit longer than if you were building it yourself! The directions as you can see are a model diagram of each step along the way so it was pretty self-explanatory.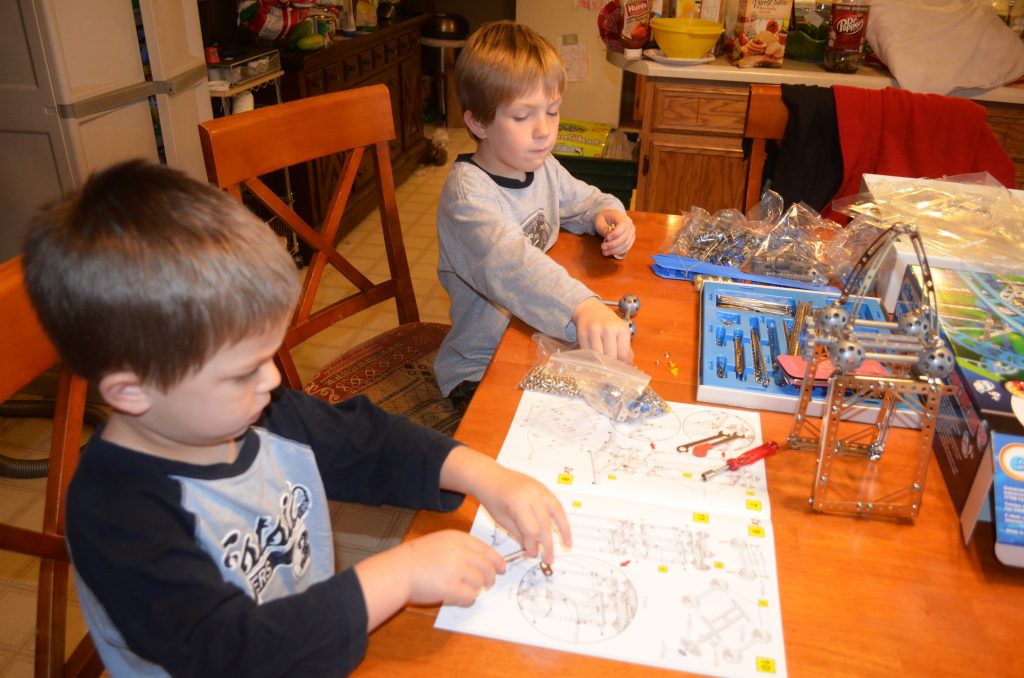 One little tip I've learned with the Eitech models that are made from stainless steel – make sure you tighten the screws tightly! It will be either "too loose" or "tight" – there is no in between! And you don't want to have to go back later and try to tighten your screws! I was just blown away at how awesome my kids did with this project – it is a BIG project and would be an amazing choice for a STEM project or activity for high school kids to work on. We had a BLAST with this set and it still hasn't been taken down!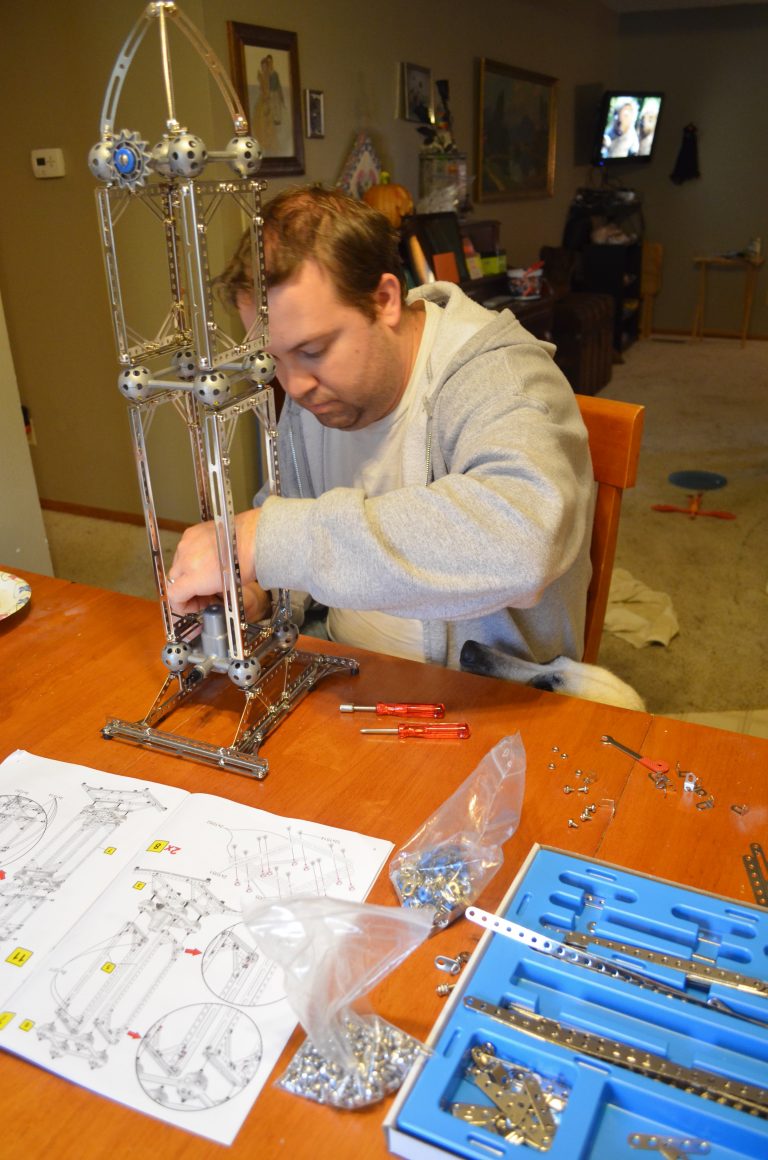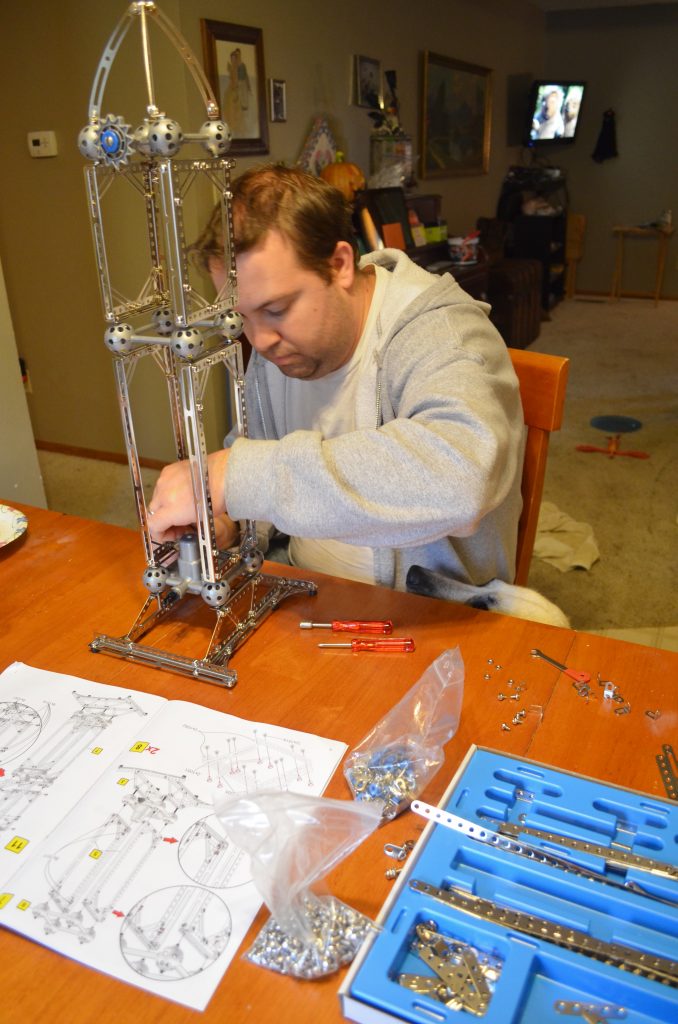 We all took turns building different sections as we had time. We are a VERY busy family but had no problems spending a few afternoons here or there working together putting the Kugelbahn Marble Run up!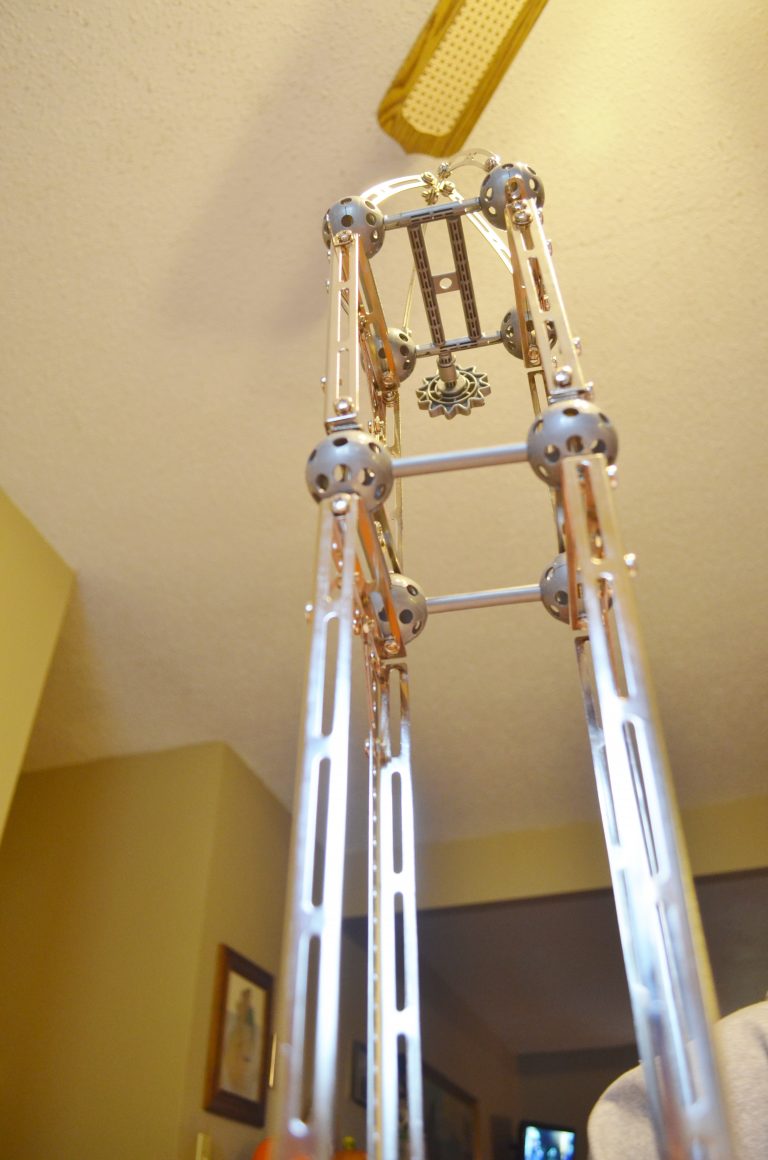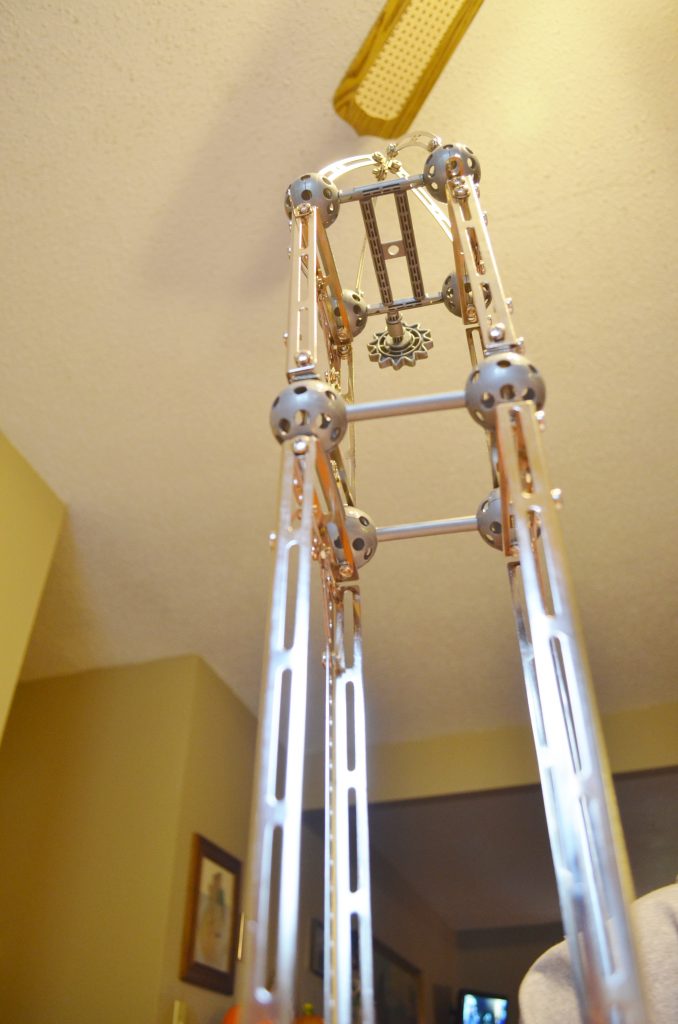 The instructions say over 2 feet tall but this first model that we built is definitely taller than that! It is a fantastic, sturdy, piece of art really! I've heard about the genius teams that build these structures in Germany, where the company is based, and it is absolutely mind-blowing.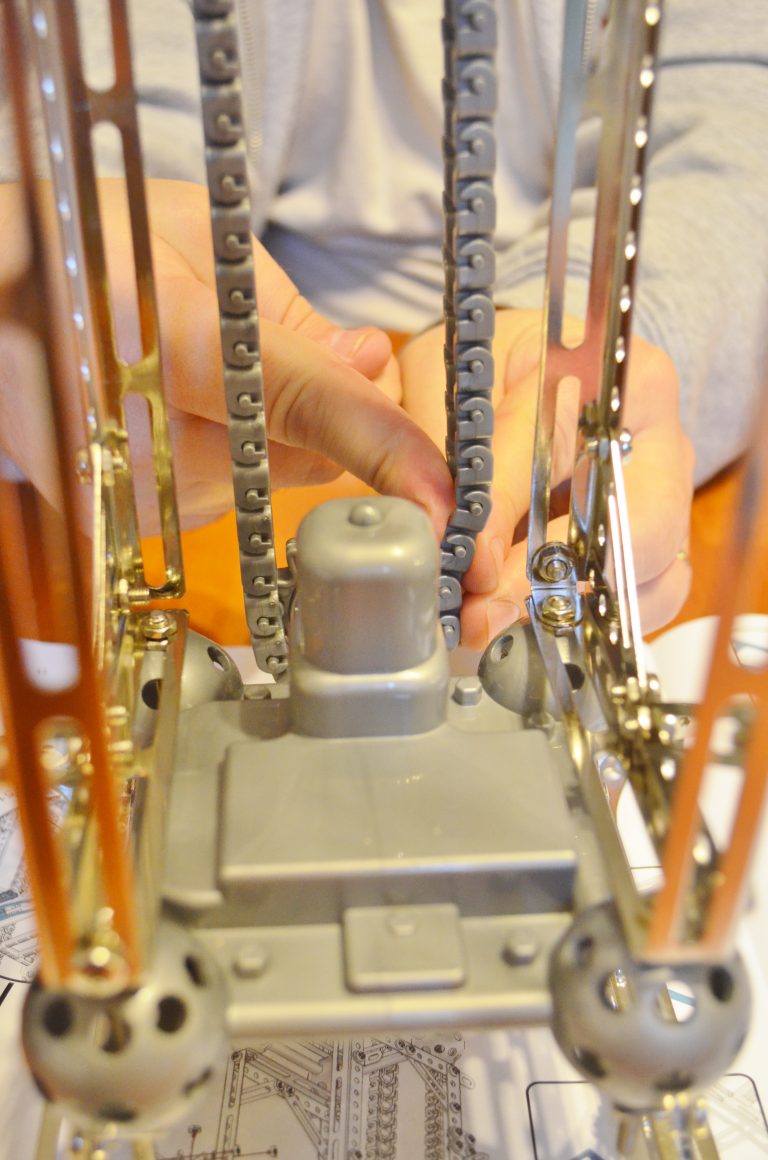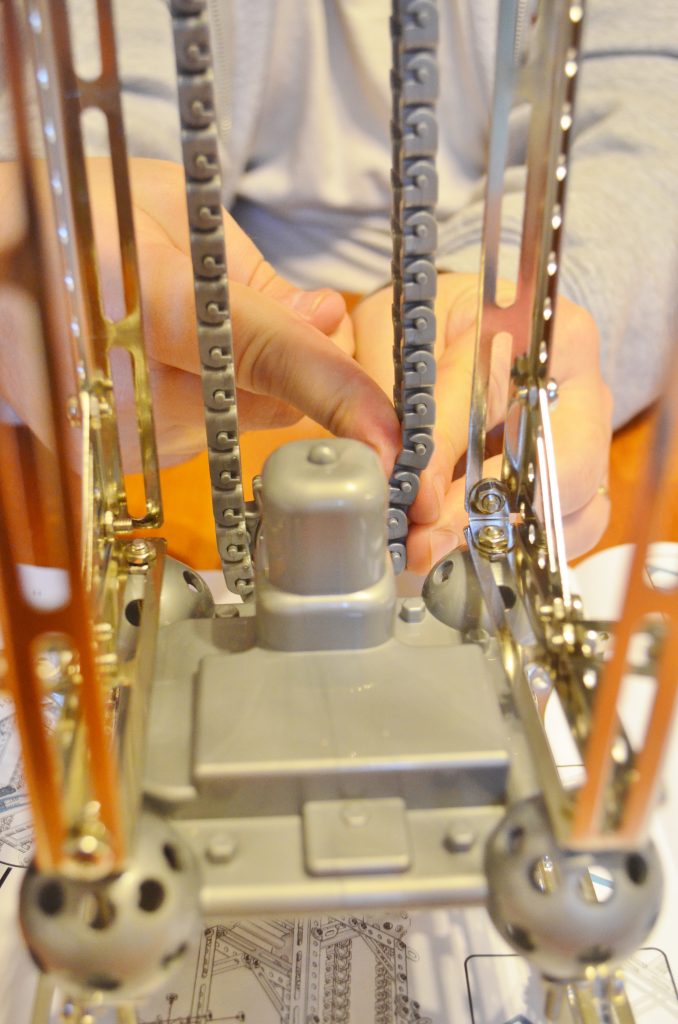 So here's a little more fine details about this set. It runs on 2 AA batteries and although the motor comes intact as one piece you do actually build the links which run up and down the coaster to carry the marbles. I like that nothing (except the motor) comes pre-fab in this set – you have to build everything from the ground up.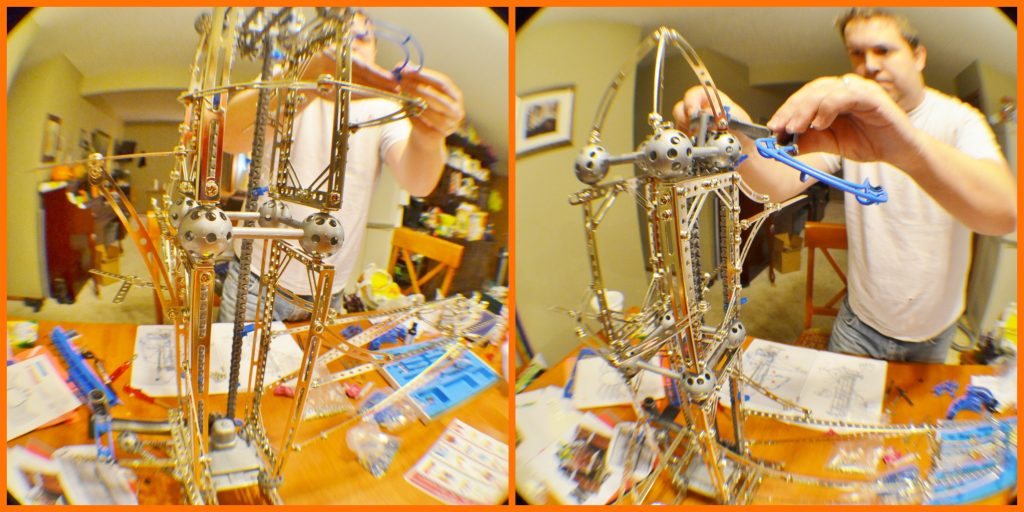 The actual tracks themselves are plastic and fit easily into the stainless steel structure.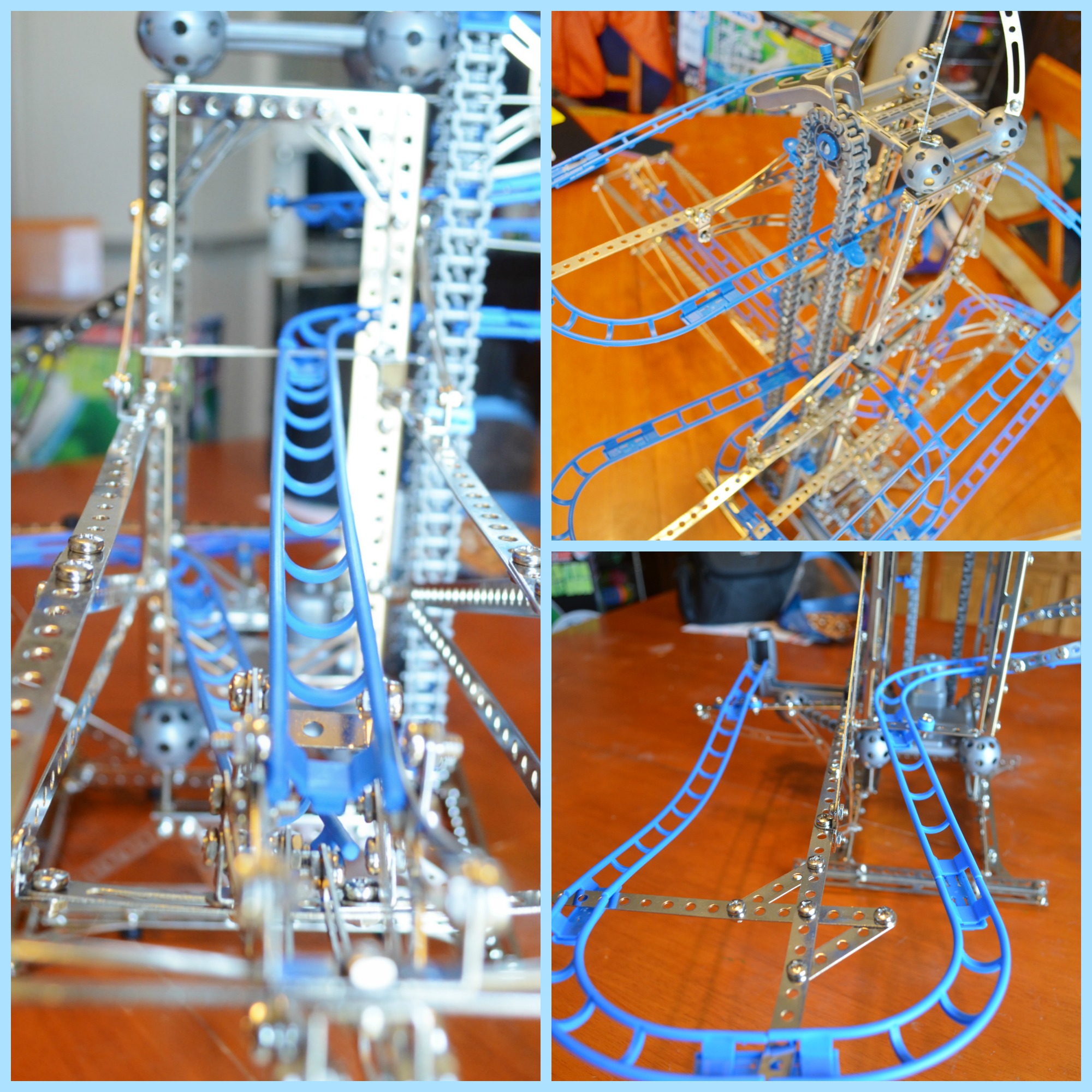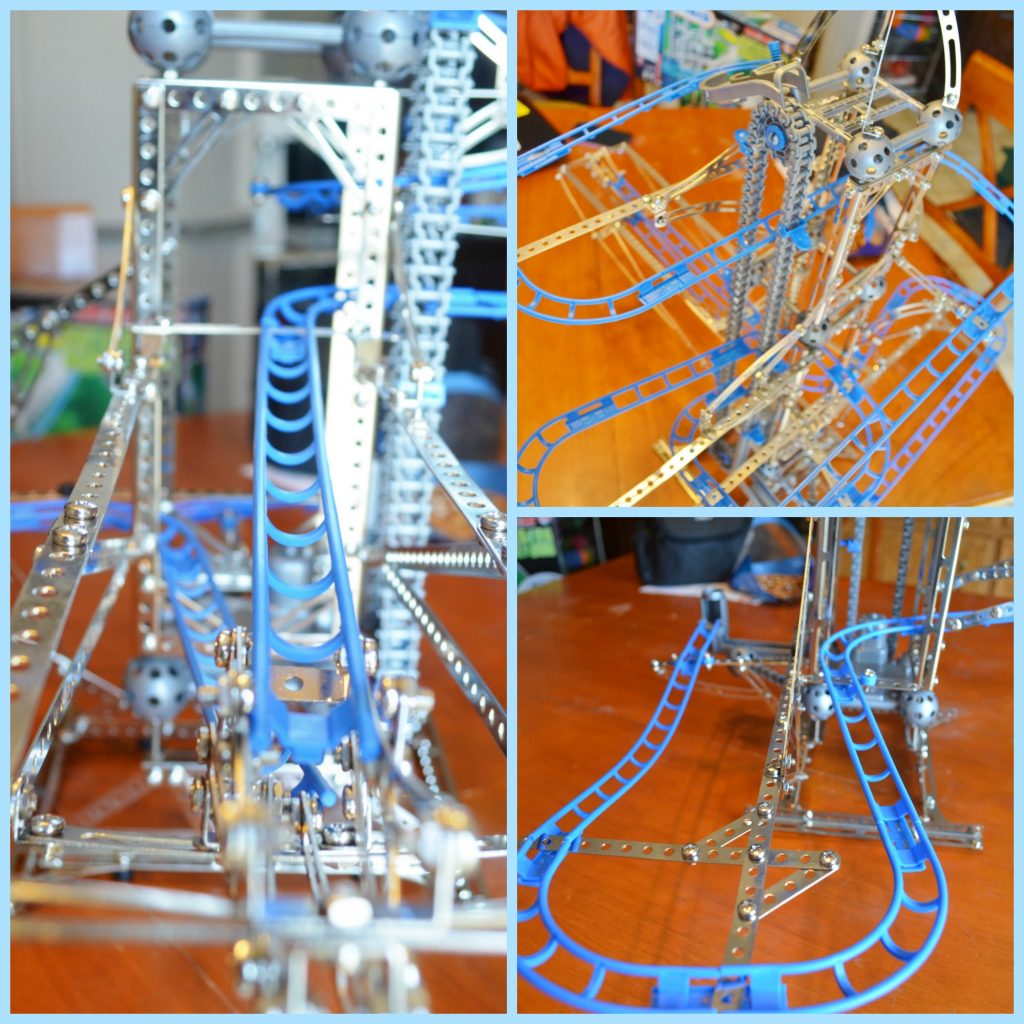 I am working with the Eitech team to get our tracks perfected as we have a spot or two where our marbles get stuck which I'm sure is totally user error – this construction set is a big project!! The marble track actually is built quite a large distance off of the structure which is pretty cool! You can even hang the track off the end of the table and watch it from underneath!! I'm working on building the second model that comes with this set and will hopefully make a video of it so stay tuned for another view of this awesome set!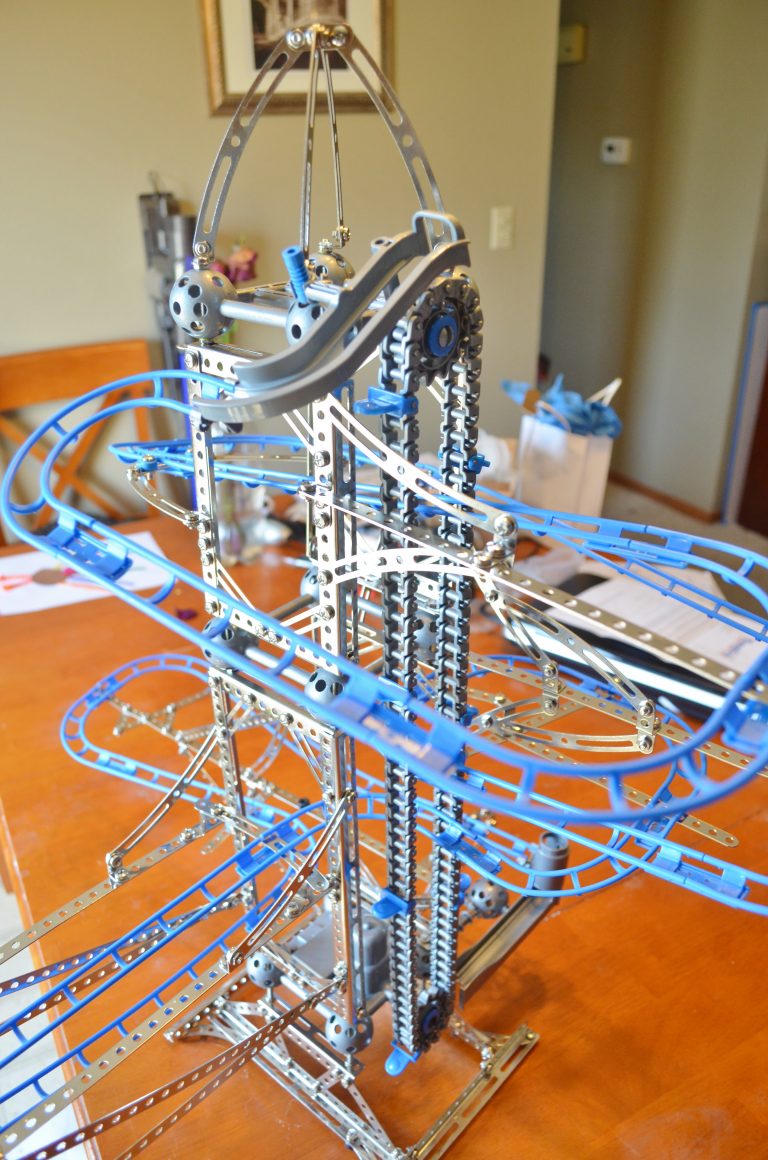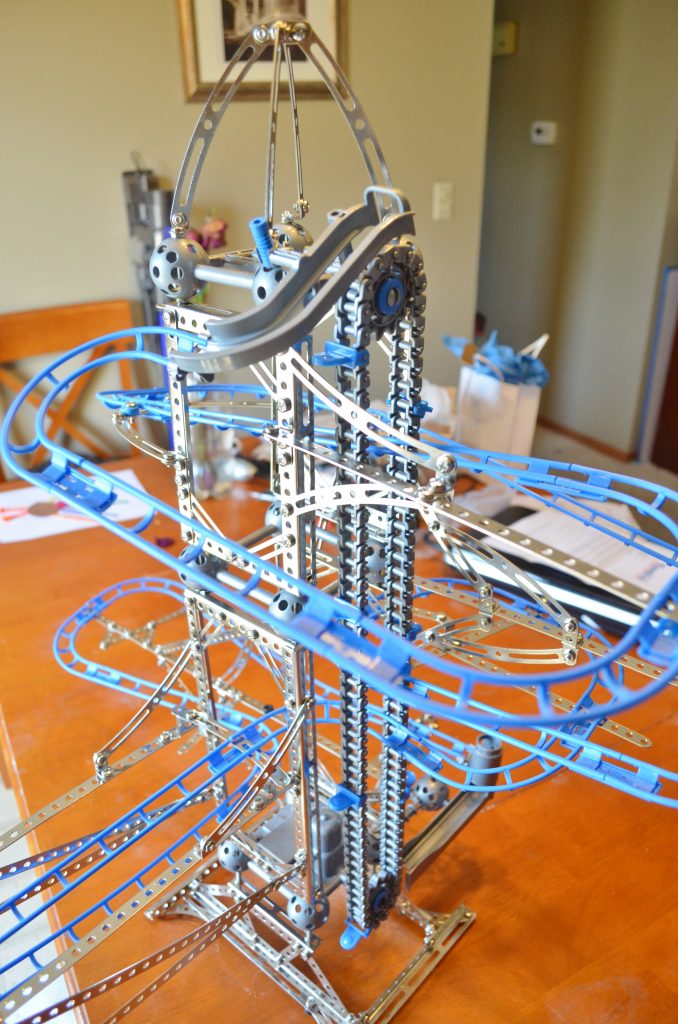 Overall – the Eitech Kugelbahn Exclusive Marble Run construction set is AWESOME! I love the futuristic design, the long-term durability and quality of the materials, and that it can be used in so many different types of situations from STEM projects, individual building, as a family project, etc. The set retails for about $249.99 and for the price it's a REALLY high quality set. You definitely can't go wrong with the quality or the instructional lessons that you can turn this into! And if you really have a go-getter genius on your hands they can always try their hand at creating their own coaster – it would certainly be quite the exercise!