Dreamworks Turbo on Blu-Ray/DVD Review
This post may contain affiliate links, view our disclosure policy for details.
Disclosure:  I received a DVD to view for this review. All opinions are my own.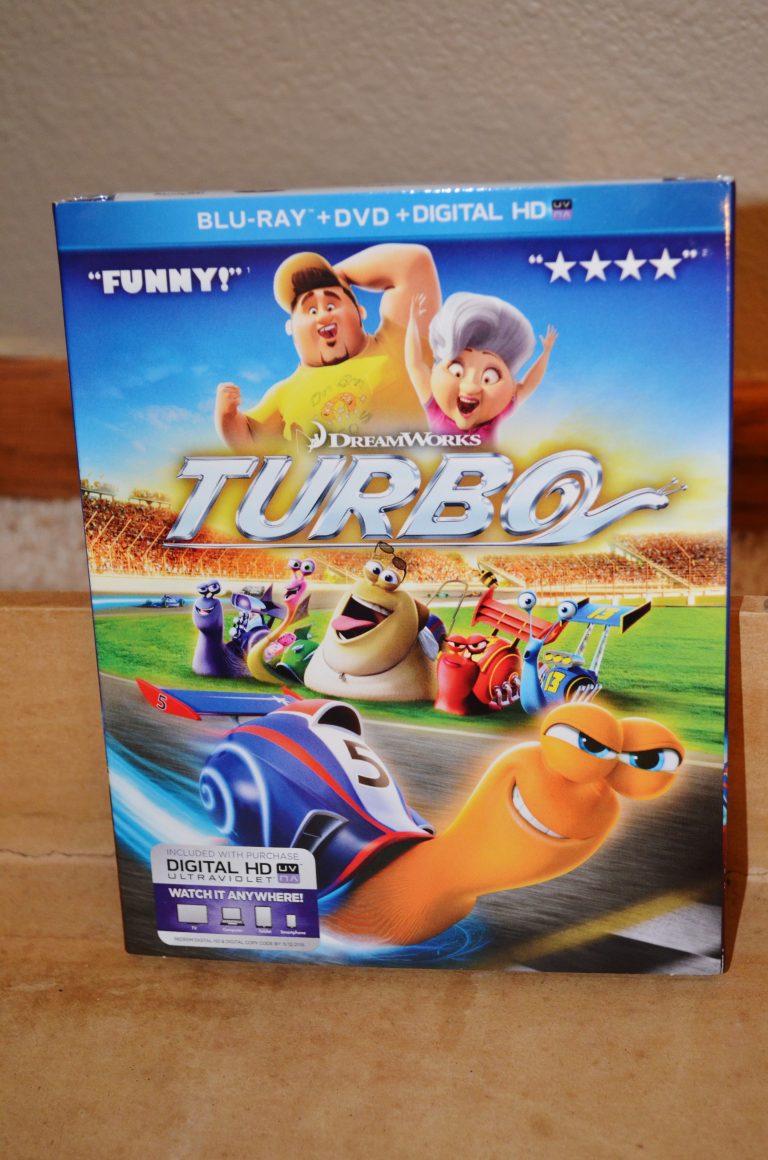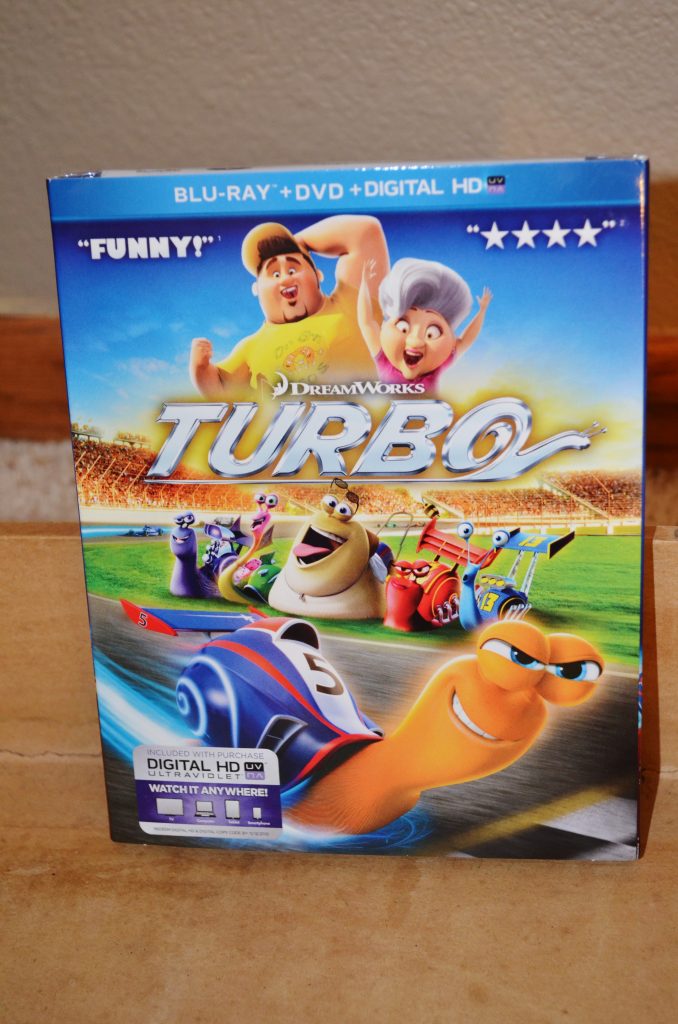 Oh man where do I even begin? Our entire family LOVES Turbo!! There are so many good clean kids movies out this year and Turbo is one of our favorites!! If you haven't had the opportunity to see it (or buy it!) it is worth the time to see and own! It is about a snail, affectionately known as Turbo, whose lifelong dream is to the fastest racer of them all….hah – a snail! But something strange happens one night, and big dreamer Turbo is super-charged into the fastest snail in the world. In fact he's SO fast that his newly found friend, part-owner of a floundering taco joint, takes the biggest chance in each other and enter Turbo as a contestant in the Indy 500 – racing against the fastest cars in the world! This is an absolutely enjoyable movie for both kids and adults and my kids LOVE the song at the end "That Snail is Fast" and just have a blast dancing to it at the end.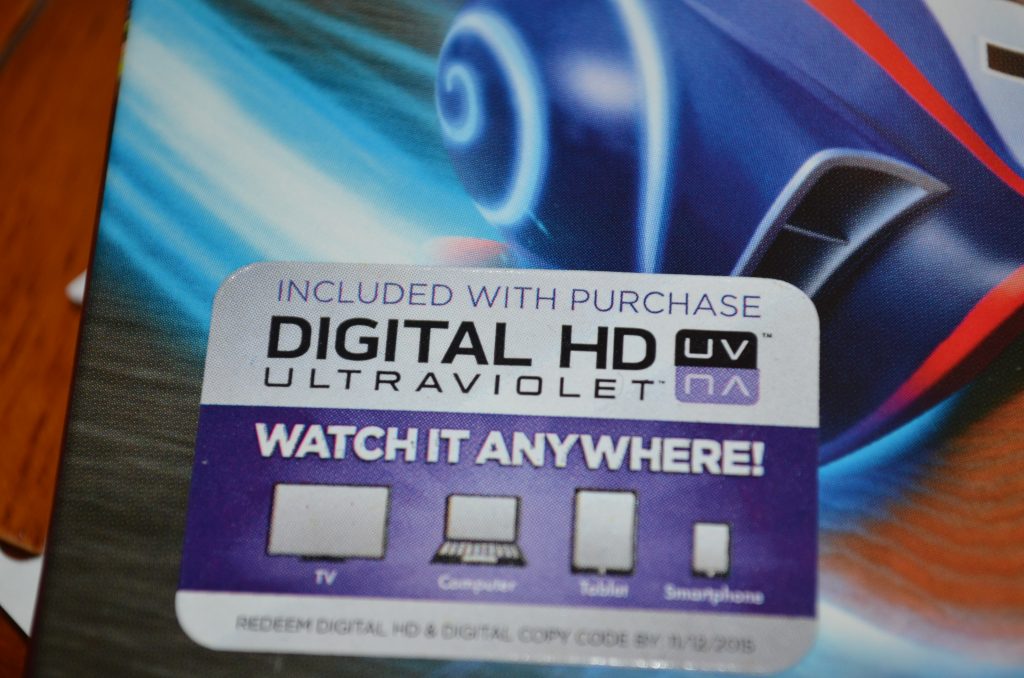 One thing that our family specifically looks for when purchasing movies now is for a digital copy which this Deluxe edition Turbo has! It's already out for purchase in stores and I've seen some pretty fantastic prices for it, as well of course on Black Friday. I am pretty picky about what my kids are allowed to watch on TV and in the way of movies and we absolutely LOVE this movie. They saw it with their grandparents before I had the chance to watch it – and when they told me it was an entire movie about a snail who wanted to be fast….I kind of just nodded and forgot about it because to be honest it just didn't sound that interesting…..until I watch the official trailer. It peaked my interest enough to go out and rent it, and I am SO glad that I did!! It's a phenomenal movie and one of my favorite "cartoon" movies of the year! Just in case you haven't seen it check out the new 60 second trailer below!
Download the FREE Turbo App on iTunes here! Purchase Turbo on DVD, Blu-ray or the Deluxe addition on Amazon or in your local retail store!
Check out all of these additional features on the Turbo DELUXE Discs:
  Blu-ray Exclusive Special Features:
| | | | |
| --- | --- | --- | --- |
| | | ● | Smoove Move's Music Maker – Watch action-packed music videos featuring songs from the film |
| | | ● | Meet Tito – Director David Soren provides an introduction for a scene that was deleted from the film. |
| | | ● | The Race – Director David Soren provides an introduction for a storyboard sequence that eventually made it into the film. Viewers can even see picture-in-picture comparison to the final cut. |
| | | ● | Shell Creator – Create your own shell from select-able parts |
       Additional Special Features:
| | | | |
| --- | --- | --- | --- |
| | | ● | Champions Corner – Host Paul Page interviews Turbo one-on-one to hear all about his racing techniques and inspirations! |
| | | ● | Be An Artist! – Dave Burgess, Head of Character Animation on the film, shows the audience how to draw: Turbo, Whiplash, Skidmark, Burn, Smooth Move, White Shadow, Chet and Customizable Racers. |
| | | ● | Team Turbo: Tricked Out – See Turbo and all the rest of the snail crew in a break- down of the cool components that make up each of their shells. |
| | | ● | TURBO F.A.S.T Trailer from TV show – First look at upcoming new TV show this December |
| | | ● | Holiday Favorites – Sneak Peeks |
| | | ● | World of DreamWorks Animation – Music videos from your favorite DreamWorks Animation feature films |