Our Trip to Fantastic Caverns, Springfield, MO
This post may contain affiliate links, view our disclosure policy for details.
We received complimentary tickets for our visit to Fantastic Caverns in Springfield, Missouri. All opinions are my own.
My family drove from central Iowa to Branson, MO and back again on our road trip. One of the favorite attractions that we stopped at was Fantastic Caverns in Springfield, MO – less than an hour north of Branson. In fact it was literally less than 10 minutes out of our way to stop and stretch our legs. I'm such a nut about caves and my kids LOVE visiting them.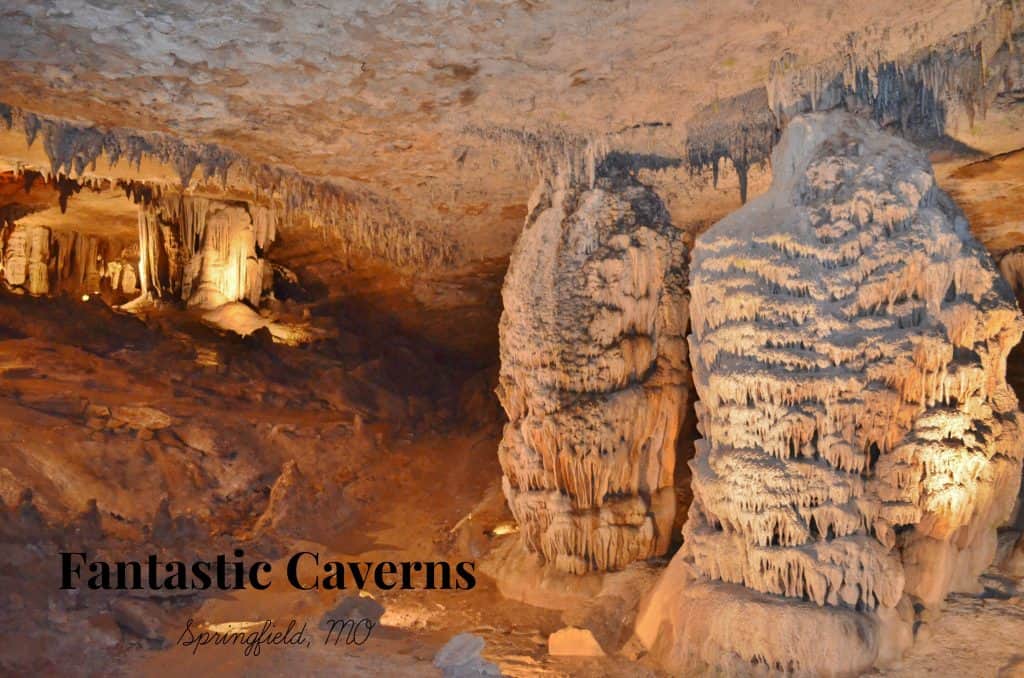 But what really caught my interest is that Fantastic Cavern's is America's ONLY ride-thru caverns! How COOL is that?! Which was REALLY nice because I was exhausted after a busy weekend!! PLUS it's a fantastic place to visit if you have small kids or handicapped friends and family members since you only need to sit down for this cave exploration tour.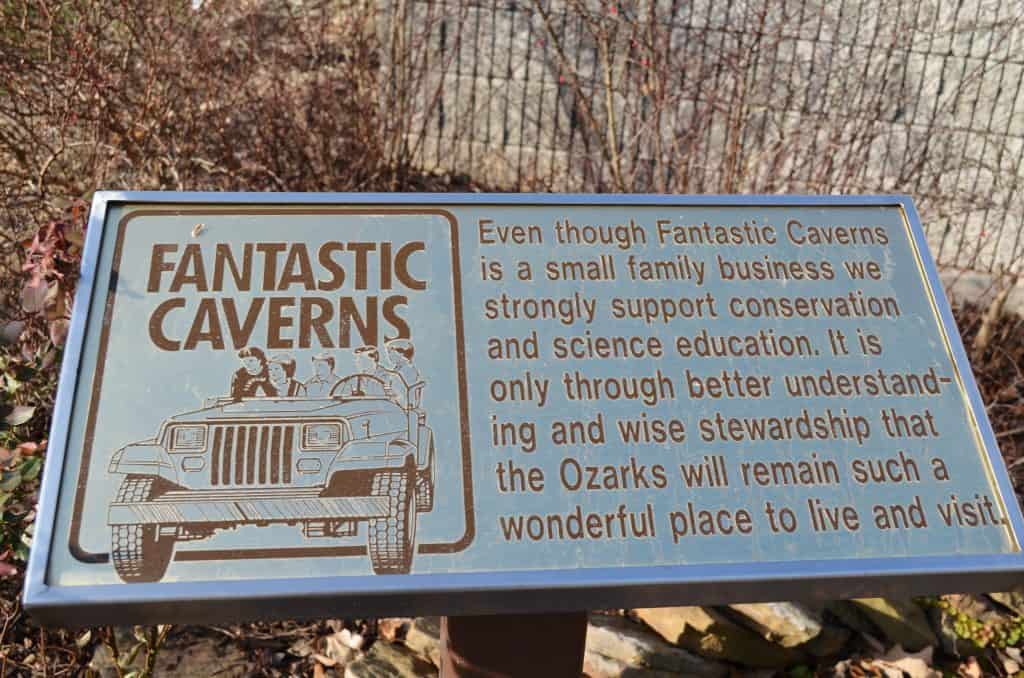 I love that Fantastic Caverns is a small family business and you can really tell they support education – even inside the cave is an entire area dedicated to a classroom underground! In fact if you click on "Education" on their website here there's an entire page for teachers!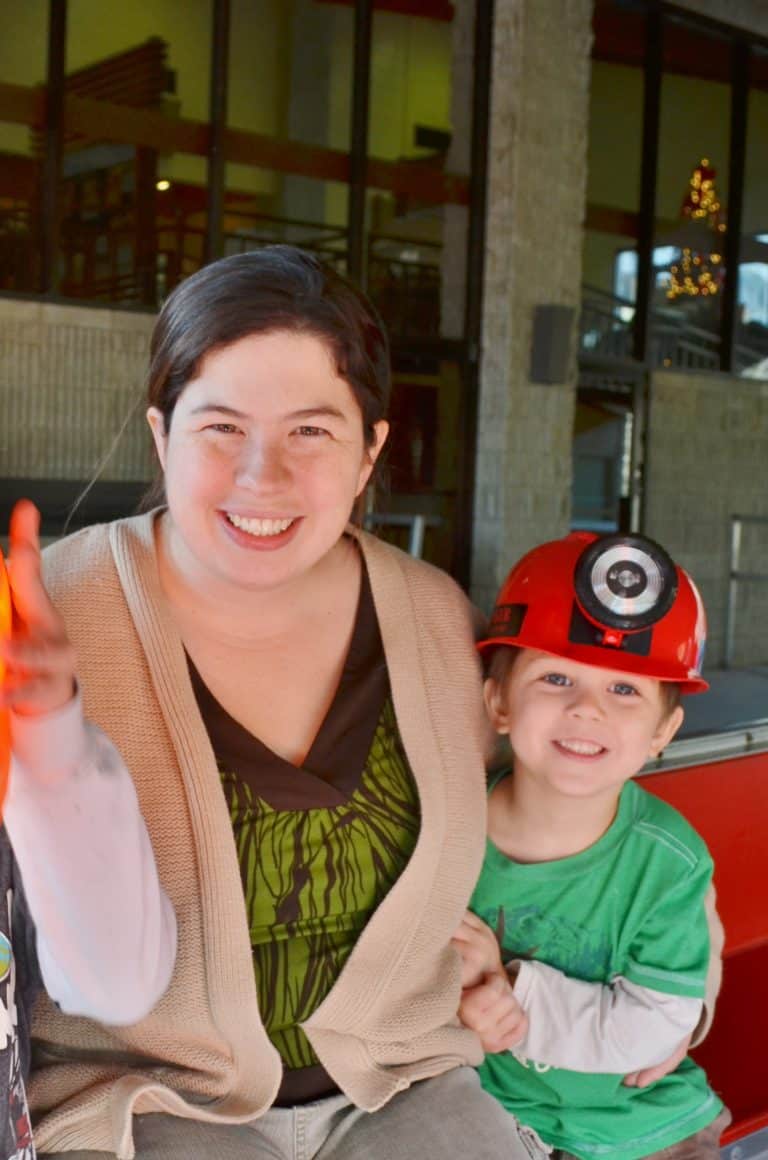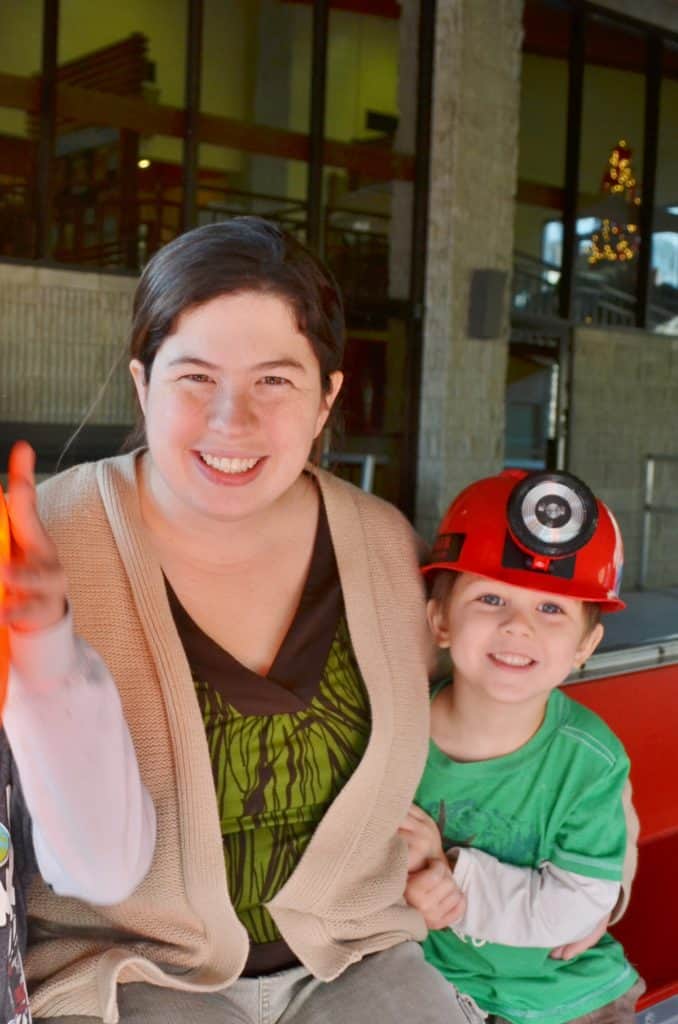 We had surprised the kids and purchased them miner's hard hats with lights before our trip to Fantastic Caverns so they were just absolutely psyched!! They weren't paying attention on the drive there so they thought we had pulled into a rest stop! BOY were they excited when they saw the cavern signs!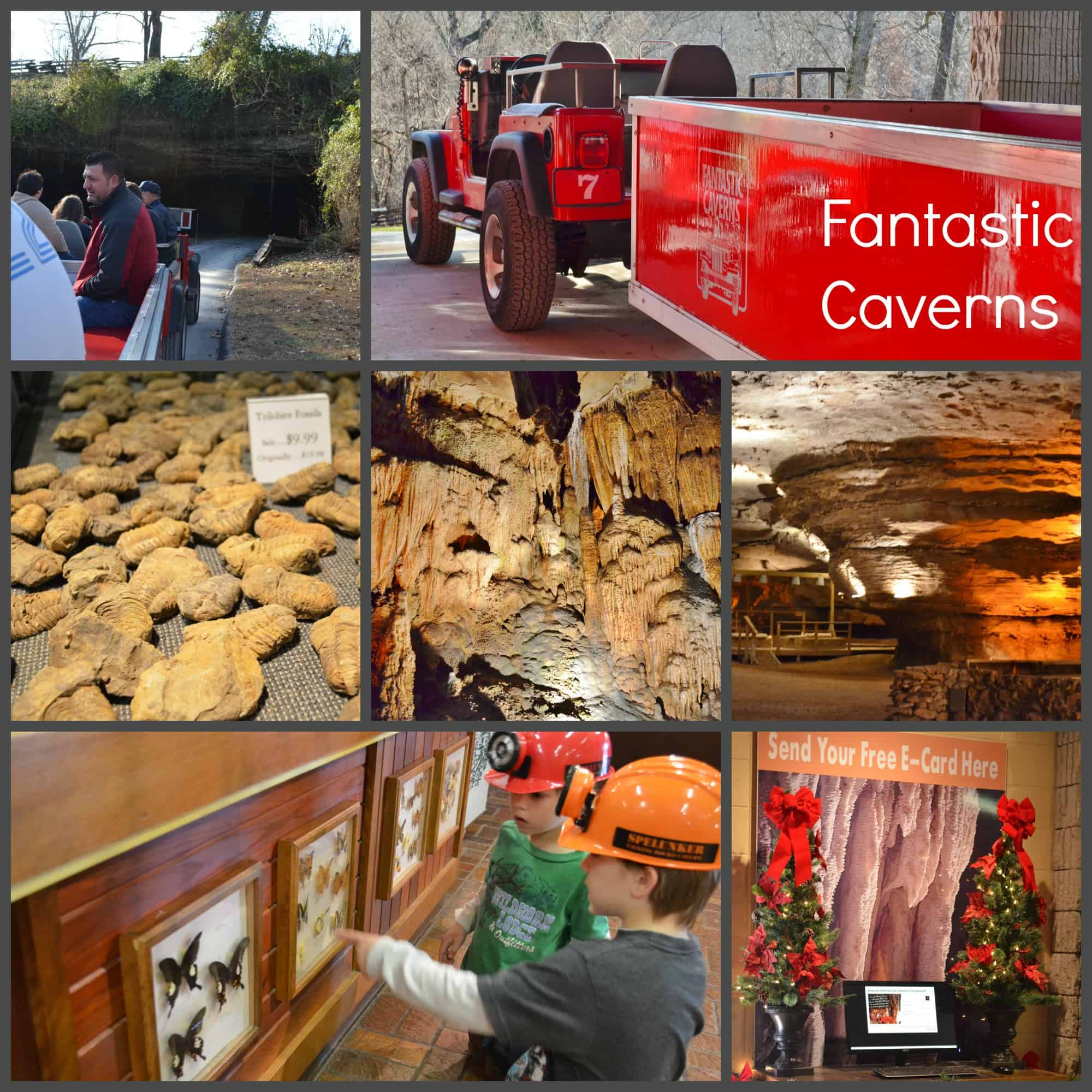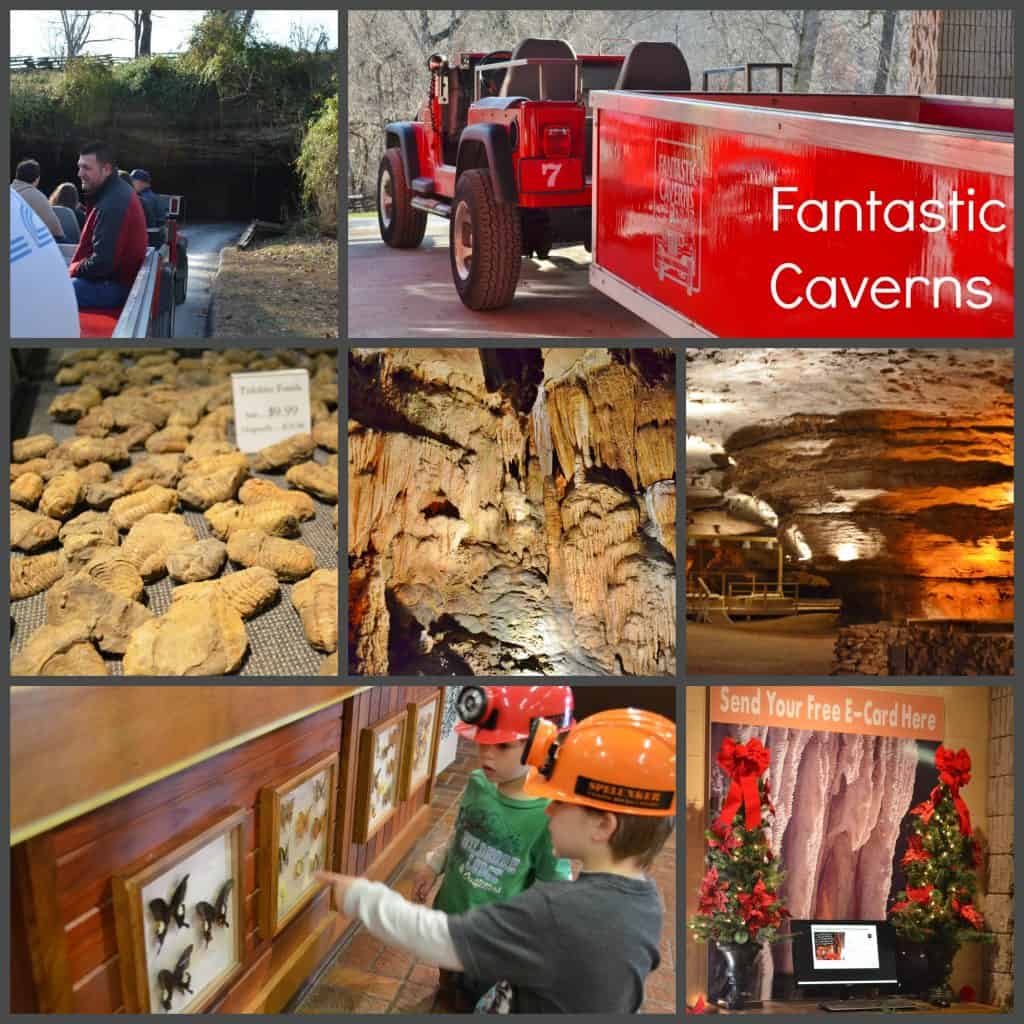 Above you can see the red "wagon" that we rode in for the duration of the tour which was roughly about an hour. Not once did we get up – and when we got to the back of the cave there was a short movie to watch about the history of the cave.
It was discovered in 1862 by an Ozark farmer who eventually put an ad in the paper looking for someone brave enough to explore the cave. 12 Women answered from a local athletic and began exploration – their names can still be seen written on the cave wall (photo below) which was pretty awesome to see. The caves were used as a speak-easy during the Prohibition, an entertainment center in the 60's and even just 2 weeks ago the Presley's held a concert inside Fantastic Caverns.
In the lobby as you walk in there is a place to email a free e-card which was cool and the gift shop was SO reasonable in price! When I was a little kid I wanted to be an archaeologist so I was in heaven in their gift shop – Trilobites for $10, fossil fish, gems and minerals galore!!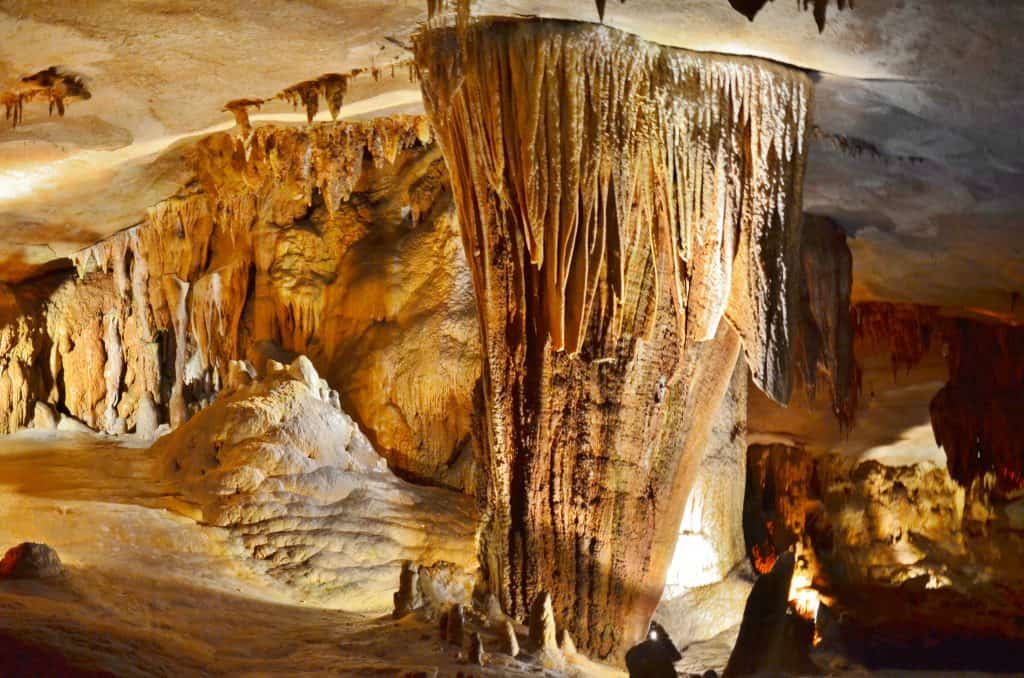 I have to admit, I REALLY enjoyed sitting during the tour. I've gone on about 6-7 other cave tours around the country and this was one of my favorite. The cave "rooms" were just colossal but still had some incredibly formations that were very well lit.
I had no problems taking photos with my flash off. The tour guide was just fabulous and very generous with time at each stop on the tour. In fact all we needed to do was let her know we wanted her to stop and she would stop for us to take photos.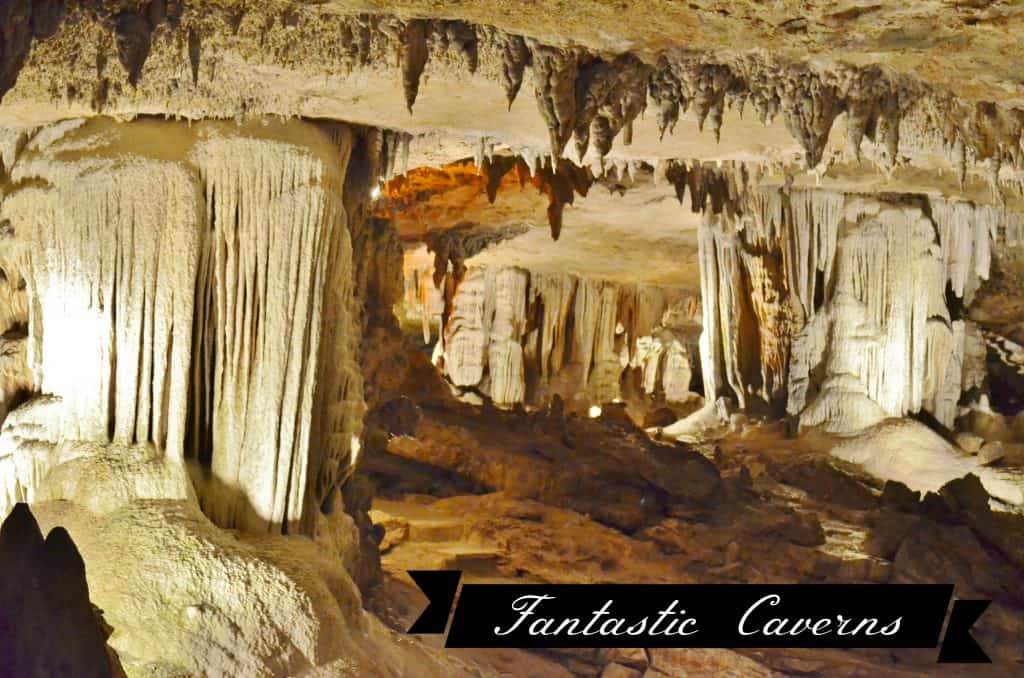 This was quite an interesting cave system to me as not only were there large cavernous rooms and amazing formations like you see in these pictures that I took but there were also 2 giant sinkholes which we rode right past.
Me, I'm terrified of heights, so I didn't exactly want to look straight down into the sinkhole with camera, but trust me when I said they were deep! And they actually led into an additional tunnel beneath where we were touring. In the lobby was displayed a huge map of the cave system and tunnels.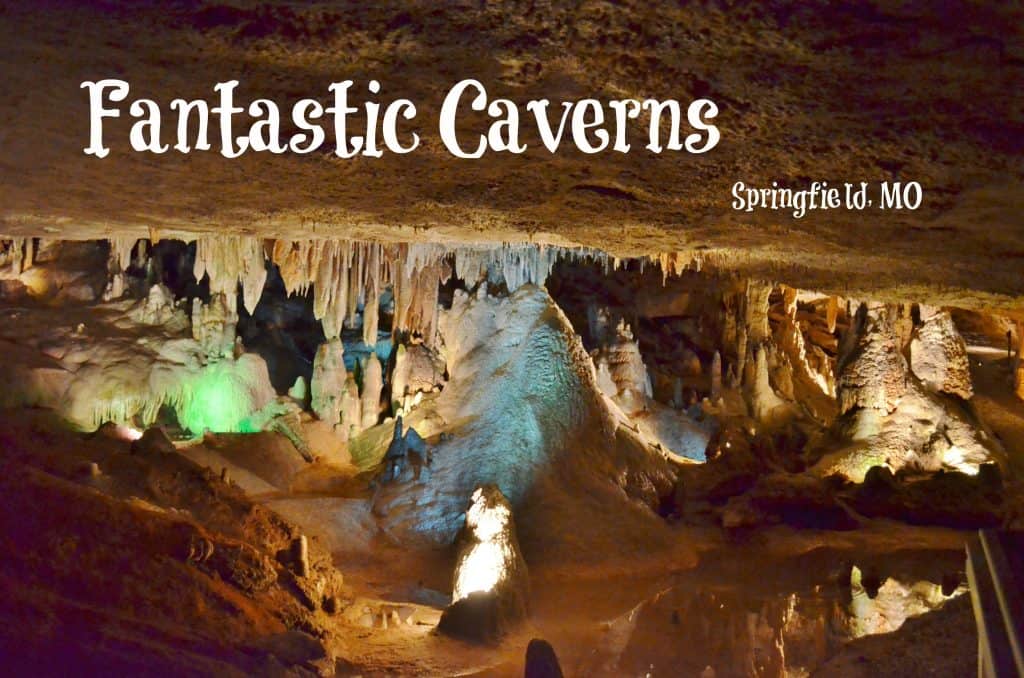 One pretty cool thing about this tour was that as we initially entered the cave our bright red wagon stopped for a photo which had our entire group in it. When we pulled out of the cave at the end they had printed the photos, placed them in a nice frame, and were selling them for $10 which is about the most reasonably priced cave photo I've seen!
We've never bought a cave photo before because they are usually pretty pricey but for $10 and to get a full photo of us in the wagons was pretty stinkin' cool!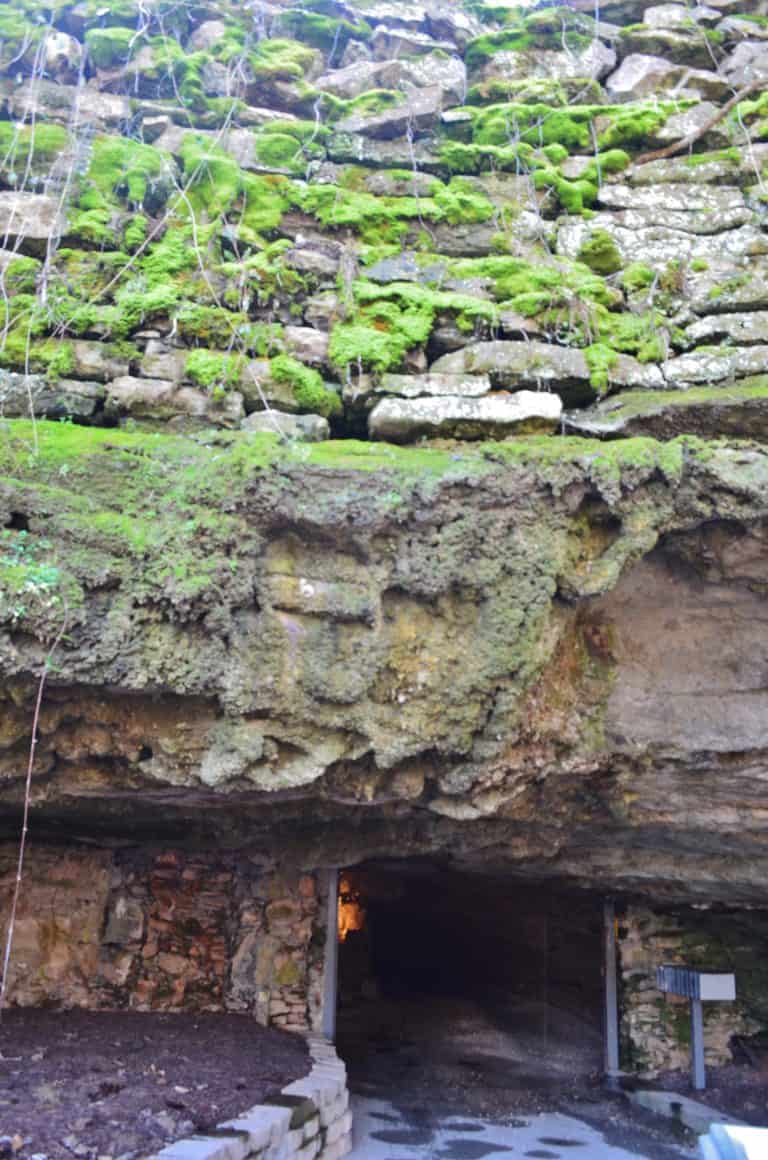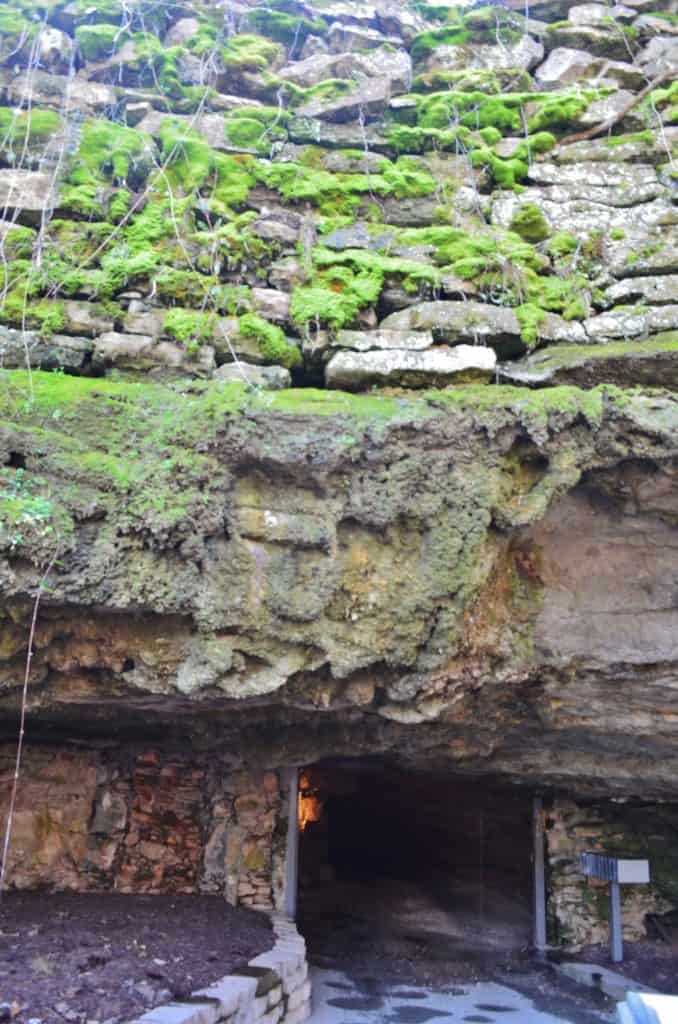 This was the exit of the cave here.

And here's a quick glimpse of some of the things in the gift shop. On the left was the photo/frame that we bought after the tour. Then you see fossils, colored agates, a cool home decor fossil display, and colored geodes! Our family just absolutely LOVED the tour.
Oh, and by the way, kids under 5 are free! The cave is open pretty much year-round. We would go again in a heartbeat. It's so friendly for small children, elderly, and handicapped individuals that there isn't a reason not to go. In fact on our trip there were several people in wheelchairs on our tour.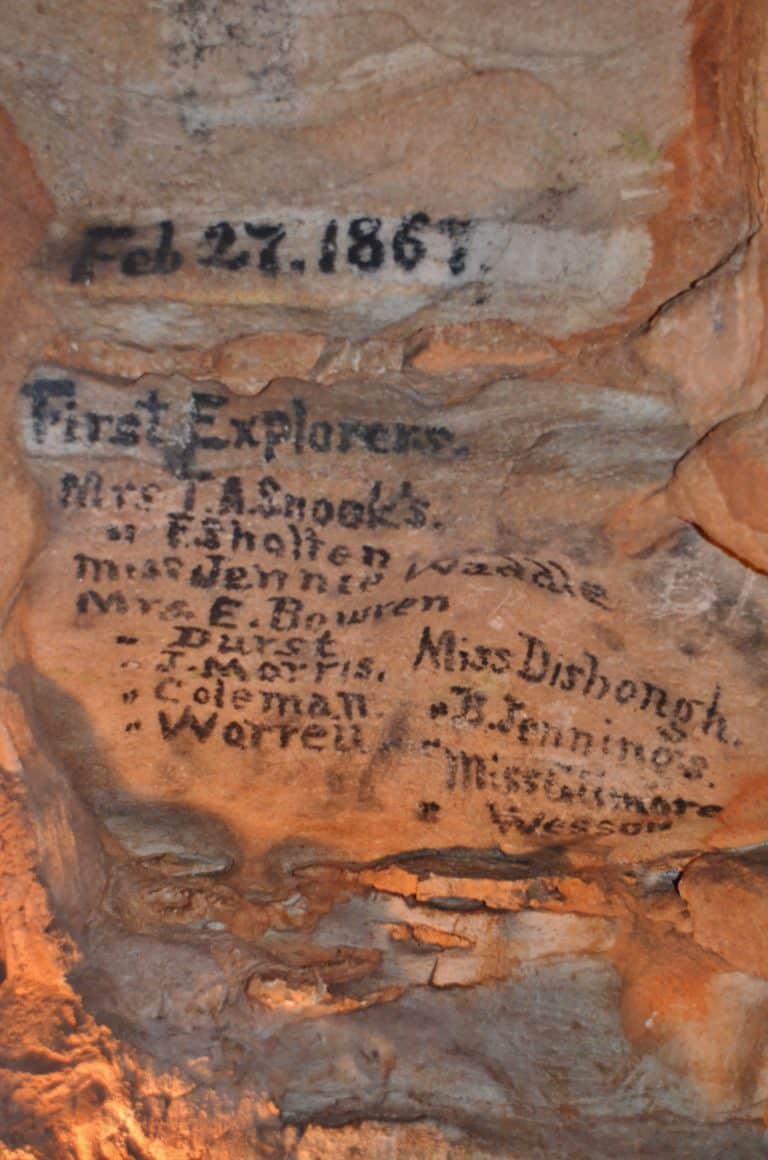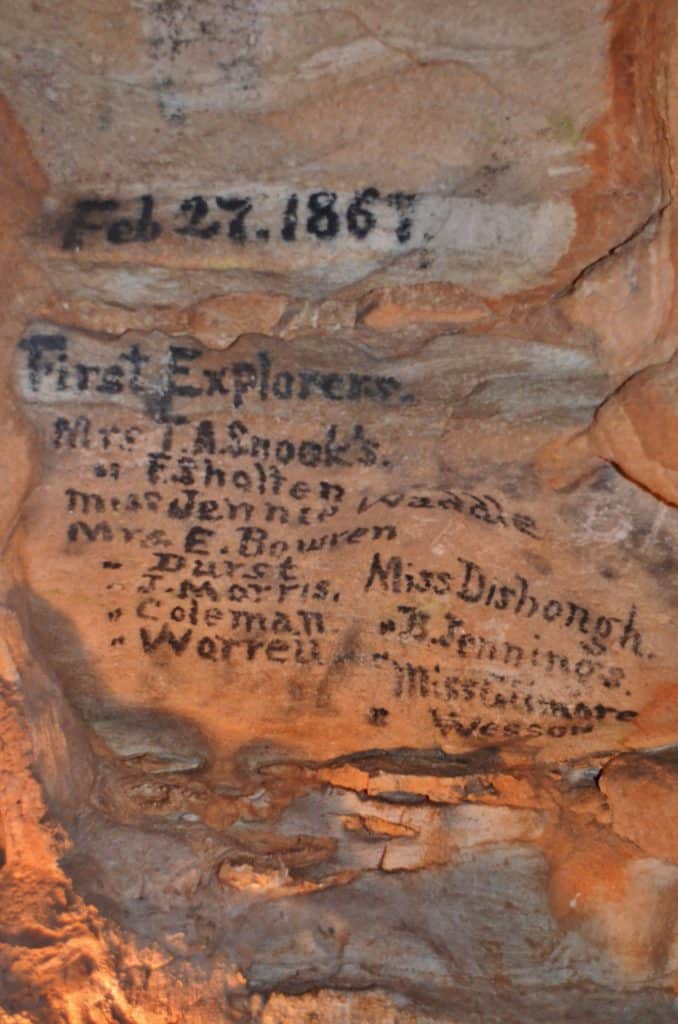 Here is the section of cave wall that has the names of the explorers listed on it.
For more adventures check out our travel site, Exploration America.