EASY Celebration Birthday Cupcake Cones Tutorial
This post may contain affiliate links, view our disclosure policy for details.
We made these EASY EASY EASY (did I say EASY?!) Birthday Cupcake Cones for my husband's birthday this past summer but since our 3rd baby, (and 1st daughter!!) is due to be born this week I thought it fitting to post this quick tutorial! PLUS it's the PERFECT baking experience for kids of ANY age – even your little ones can help!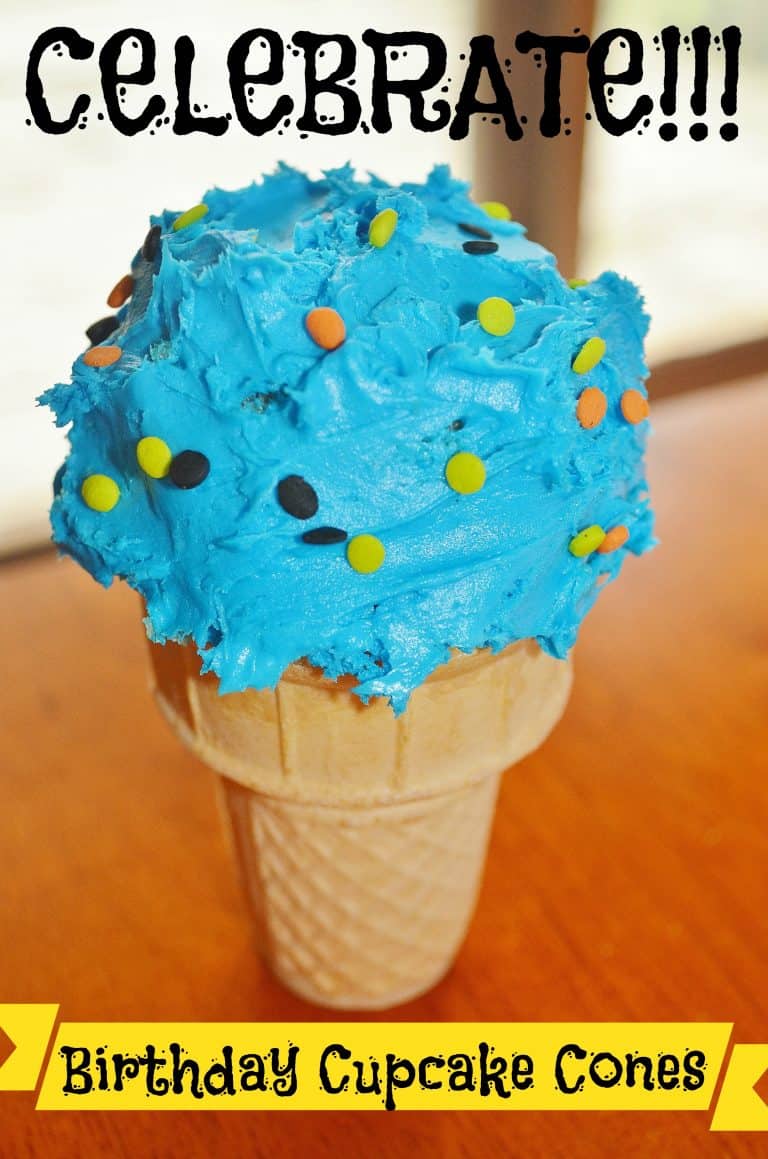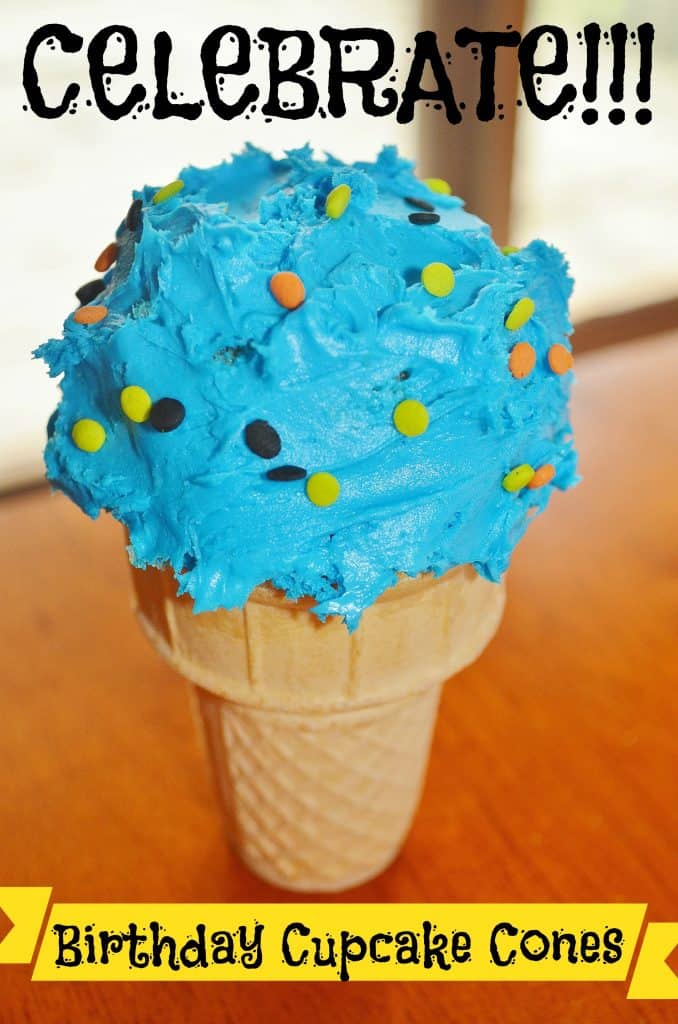 FIRST – mix up a batch of cupcake batter – whether or not you choose to make it homemade from scratch or from a box mix doesn't matter! Both work fine!
NEXT – Line a muffin pan
with cupcake liners
and pour in your regular amount of batter for each cupcake.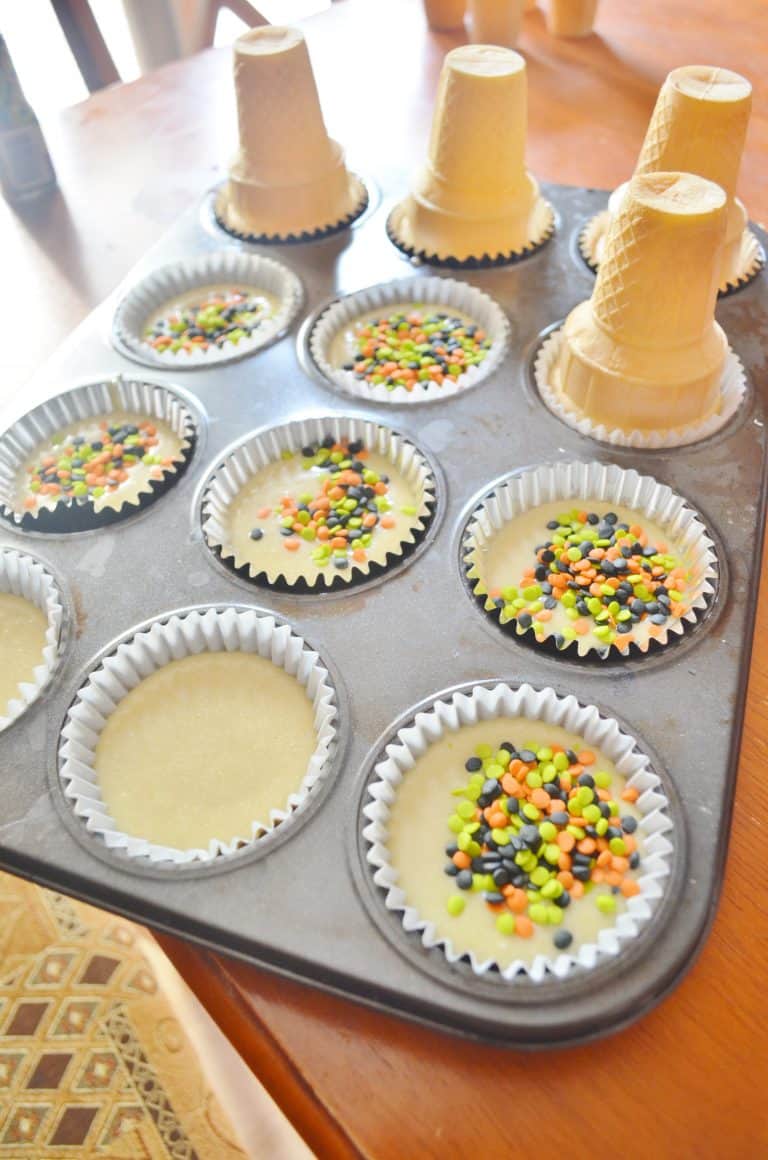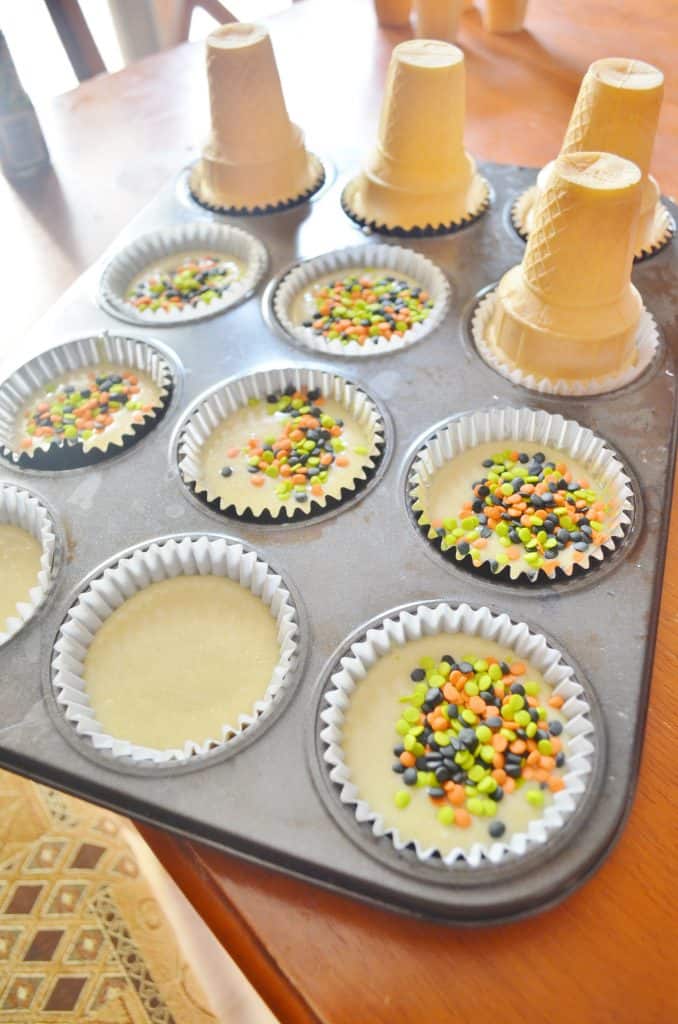 IF you want some sprinkles or surprise goodies INSIDE of your Birthday Cupcake Cone NOW is the time to place that on top of your cupcake batter!! It's definitely an optional idea though!
Next just literally lay your ice cream cones on top of the cake batter top side down like shown above. Don't worry if they don't perfectly squish down into the batter since the batter will rise in the oven to fill up your cone. We used regular cake cones for our birthday celebration.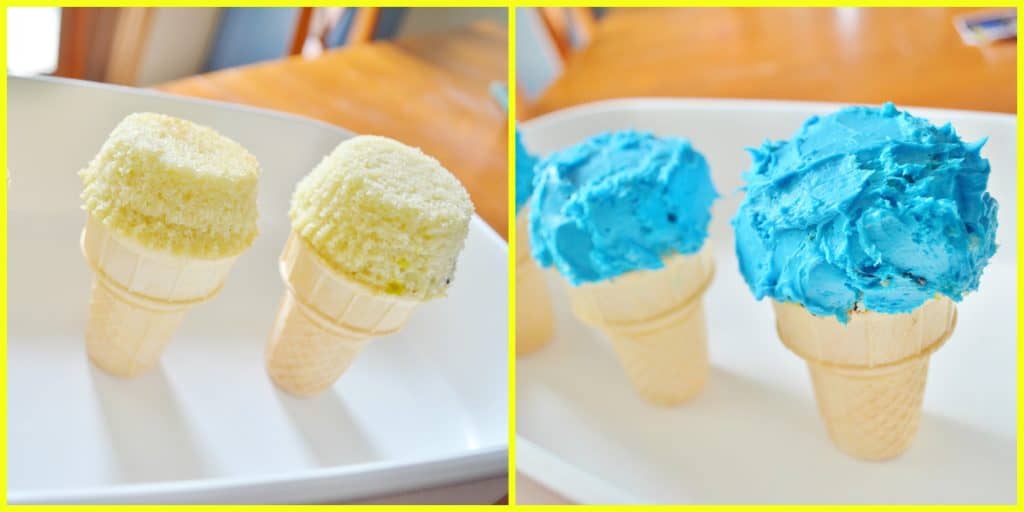 THIRD – Bake your cupcakes as per directions on your box or recipe! About 2/3 of the way through I checked on my mine and gave the top of my cones a nice pat if they seemed to be leaning off to the side so they would level out a bit. Once your "cupcakes" look done just pick them up and peel off the wrapper!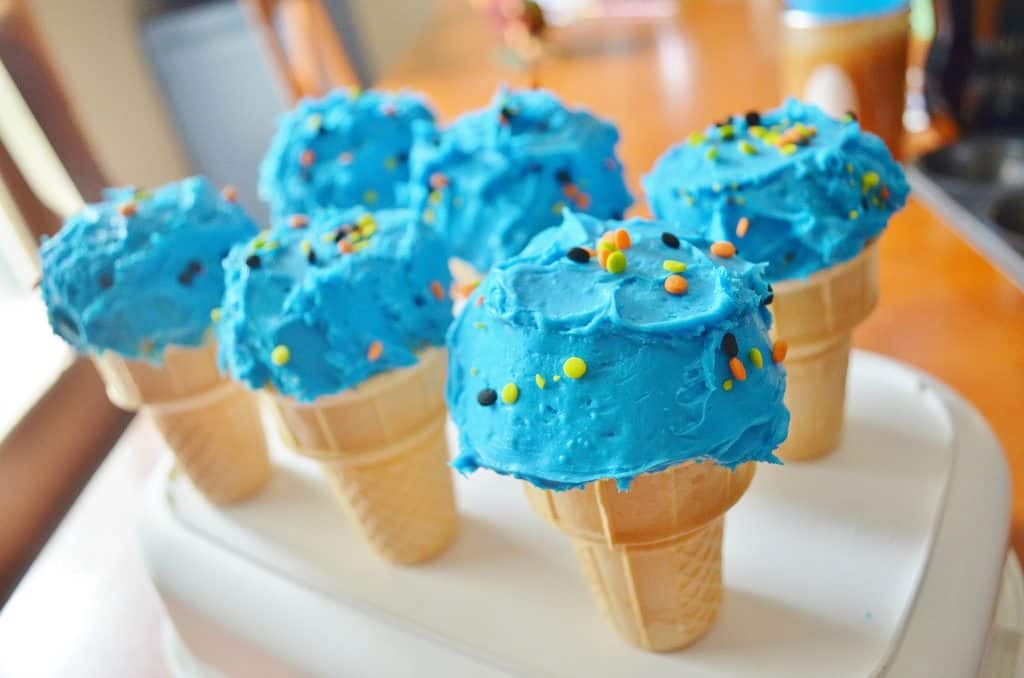 LASTLY – Spread on the icing and decorate as desired!! The AWESOME thing about this is  you can easily make this gluten free, soy free, dye free, or whatever allergy free recipe you need to create for it!
You can also easily decorate this for holiday parties (think orange and black for Halloween, green and red for Christmas, etc.)!  These easy creations are surprisingly delicious – even the cones are great! Although I personally still prefer a seriously good pile of regular cake these are a BLAST to make, provide a unique spin on birthday treats, and are easy for little hands to help with!
Check out some of our other birthday party ideas: