Keep the kids busy and challenge them to a game of paper football! Instructions on how to fold and make a paper football below.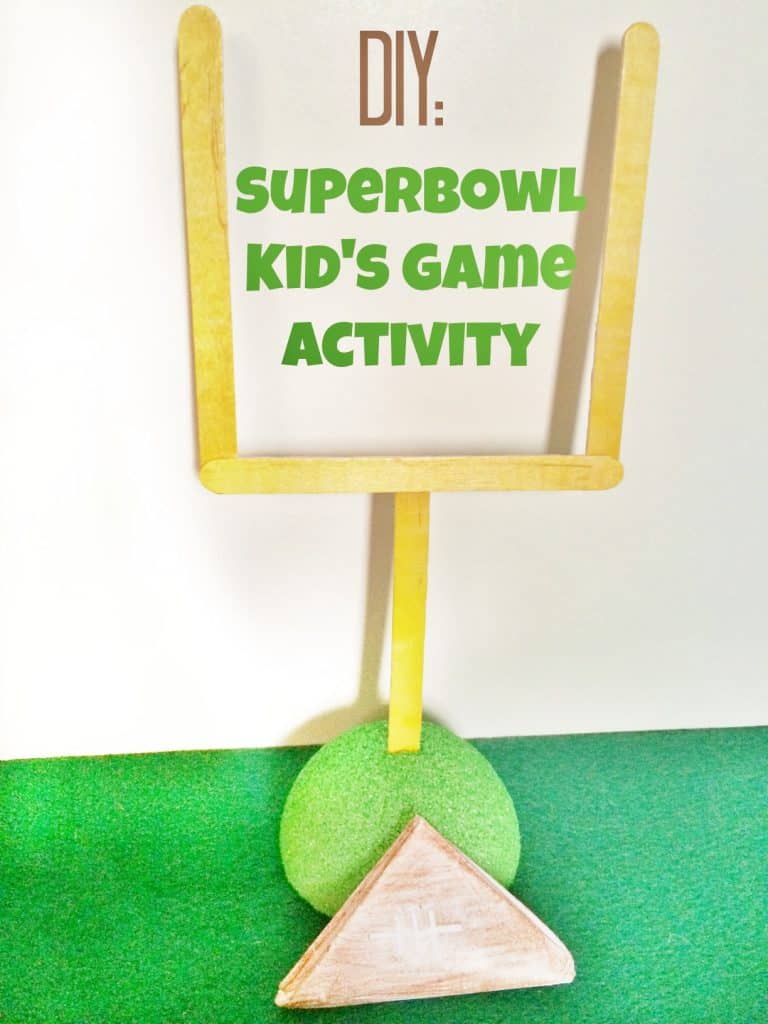 If your kids love football then they will love NFL-Opoly Junior and this awesome 2 in 1 Football Zone which is perfect to use inside or outside to play! But for the big game day if you need to keep kids occupied you should definitely spend a few minutes helping them make paper footballs to play with! Below is a tutorial that will walk you through how to make them, and how to play!
Awesome Game Day Recipes:
Balsamic Baby Back Glazed Ribs
Buffalo Chicken Soup / Dip
Crumble Burgers Recipe
Sausage and Shrimp Kabobs
Paper Football Game Supplies Needed:
-8 Popsicle Sticks
-1 piece white paper
-Brown Crayon
-Super Glue
-Markers
-One styrofoam ball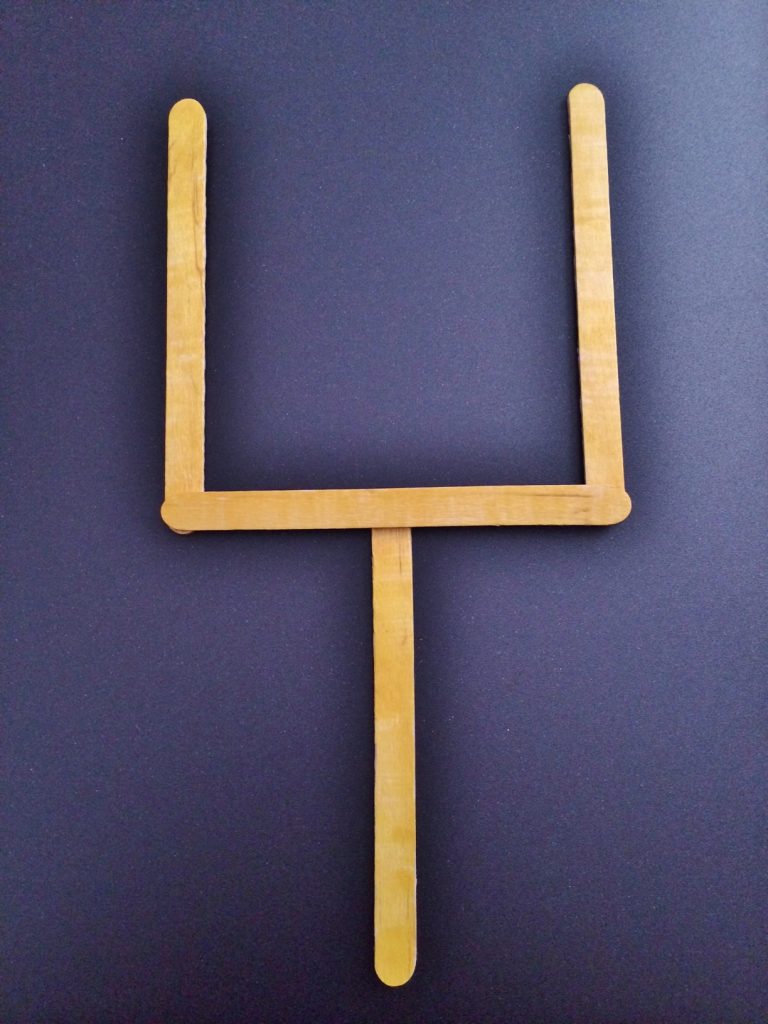 Football Setup Instructions:
For goal Post:
1.Glue three popsicle sticks into a U shape
2.Glue one stick in the middle
3.This will be your goal post, create two of these one for each end of the "field"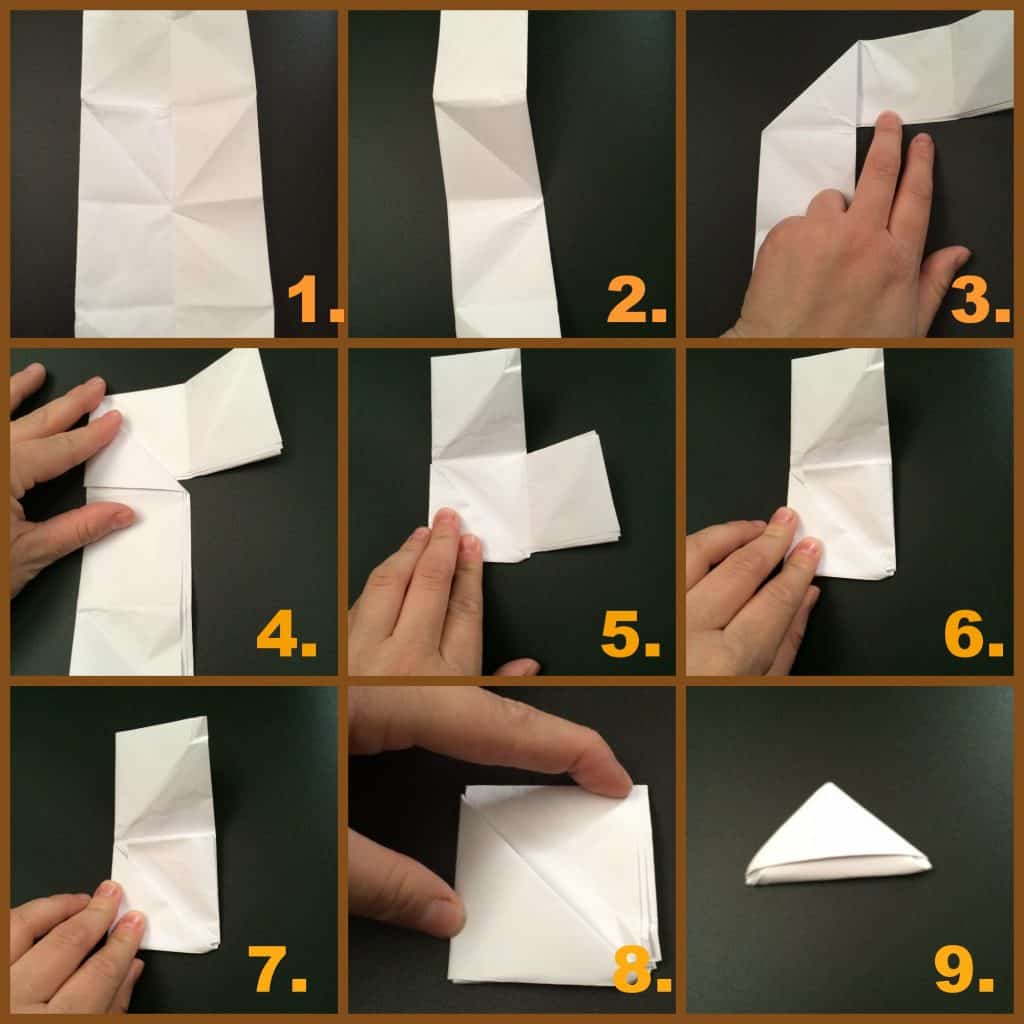 For Football:
1. Grab a piece of paper.
2. Fold the paper in half long ways
3. Fold in half again long ways
4. Fold over diagonally
5. Wrap around
6. Tuck in your flaps to form a square
7. Tuck in other flap to form a square
8. Fold one side in to form a triangle
9. This is your paper "football"
For Stand:
1.Cut your styrofoam ball in half
2.Color Green.
3.Cut a small slit in the top and place your post in the slit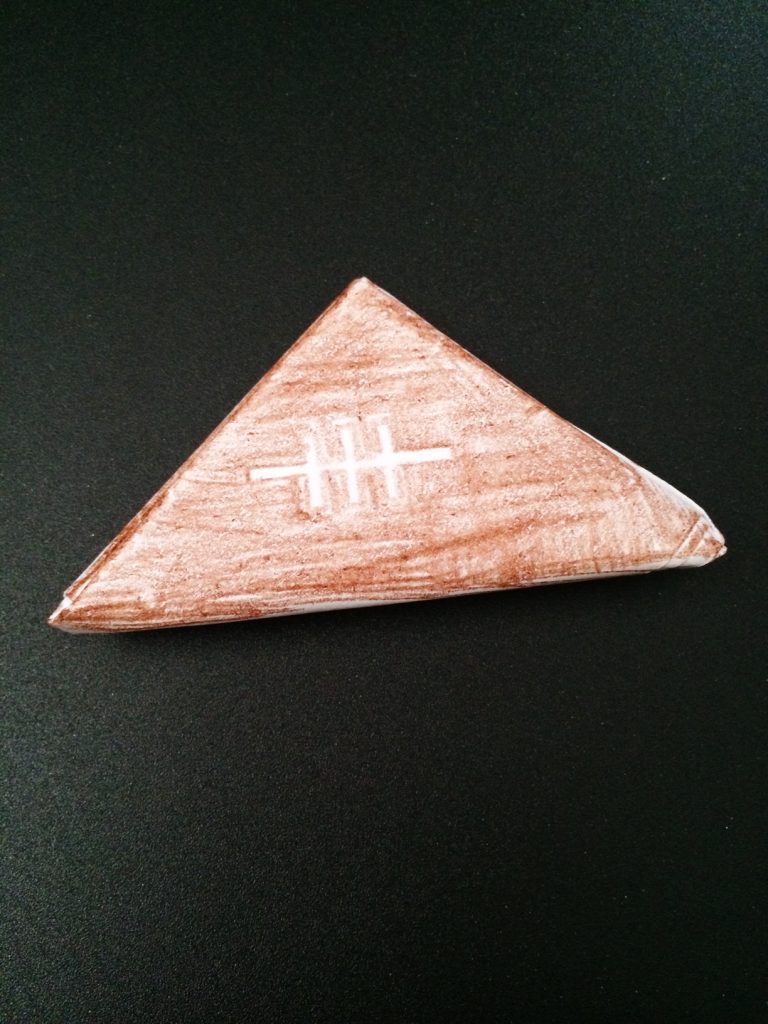 Color your football brown and your goal post yellow.
Paper Football Game Instructions:
Each player will take turns trying to make the football into their goal post by using one finger to hold the "football". With the other hand, flick your football and try to aim to make it through the goal post. Take turns, if you make one, it's worth one point! You can choose a limit, whoever makes it to a certain number wins or you can work off a time limit!
Popular Game Posts: