Basement Educational Stations – Reading, Art, Building STEM
As most of you know by now our family just had a pretty big move!! This week we moved from Florida to Iowa!! A huge plus to our new place is that it has a very large basement!!! 🙂 So we decided to turn the entire basement into a large kids play center. Especially since during the winter months it won't be so warm anymore to go outside and play!!
Throughout our summer travels we visited the Chattanooga Children's Museum which was absolutely amazing! You HAVE to go if you ever get the chance! I loved how the entire museum was sectioned off by subject areas sort of in centers, so I wanted to do that with my basement. I NEED YOUR HELP!! I've got some ideas of how I want to set things up but would absolutely LOVE your input!! I am, of course, looking to do things on a budget but would love to hear ideas of any kind!
There are THREE centers that I need the most help with. Read below about each one, then leave one comment with your idea(s) to enter the $5 CASH giveaway! If you have a link to a website or Pinterest that explains what your idea is PLEASE feel free to leave it!! I love out of the box ideas too! Right now the entire basement is just the concrete floor so I'm not sure what we'll be doing for the flooring. I thought about just doing the corners of each room in a flooring for each section.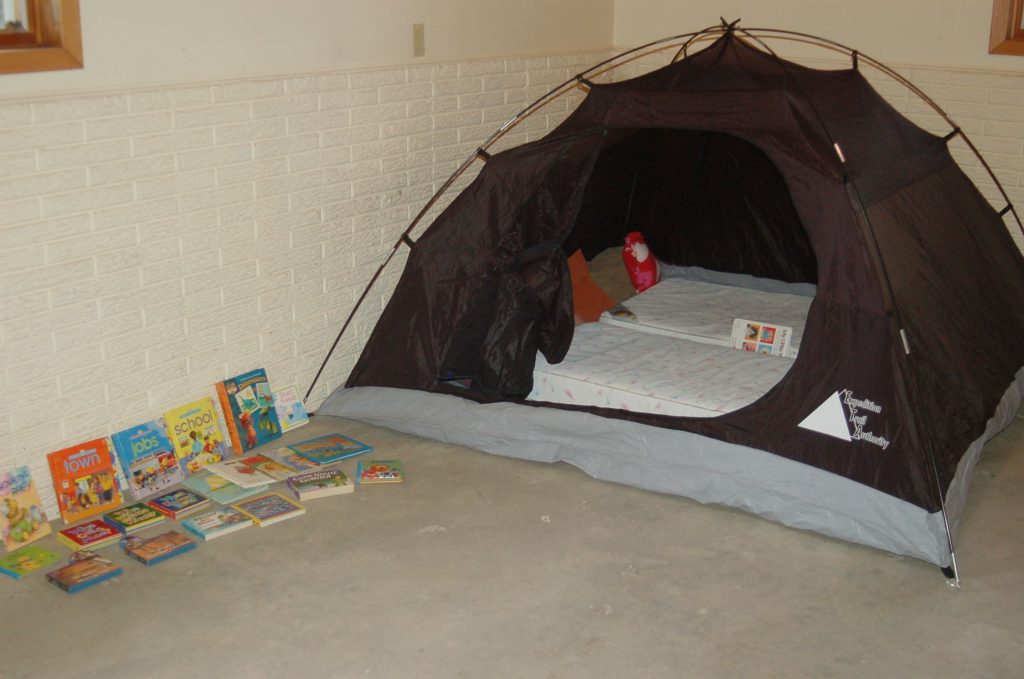 1. The Reading Corner
I wanted an enclosed quiet area for reading. At least for right now since we just moved in our tent is providing a great spot! I've placed two crib mattresses inside and lined both sides with pillows. We need to buy some sort of bookshelf or shelving system to hold all of our books. I thought about stringing some rope lights or something inside the tent. I'd love to know if you had any more ideas to make this a nice quiet, cozy place to chill out and read.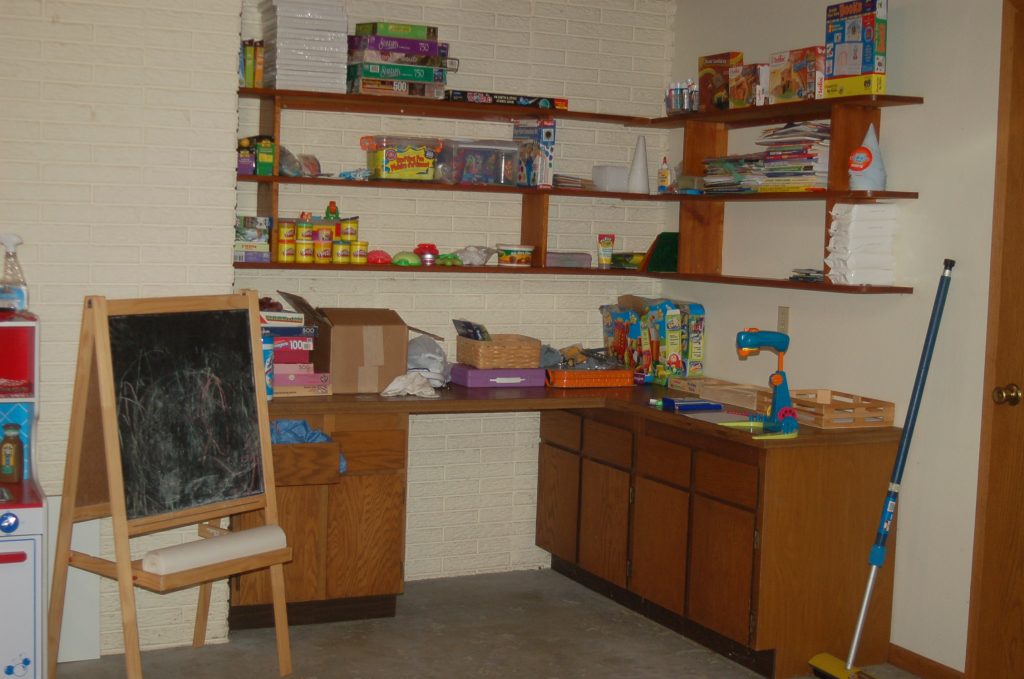 2. The Art Station
I am absolutely THRILLED that this shelving & desk area was already here in the basement when we arrived. This area will be for all arts/crafts and will be available for the kids to get a hold of at any time. I wanted to encourage them to be creative instead of having everything locked up like I used to. All their Moon Dough, Play-doh, Playfoam, and other squishy things are here too. I thought about using mason jars to store things like pom poms, googly eyes, etc. to make things easier to see. Any other fun ideas for this corner?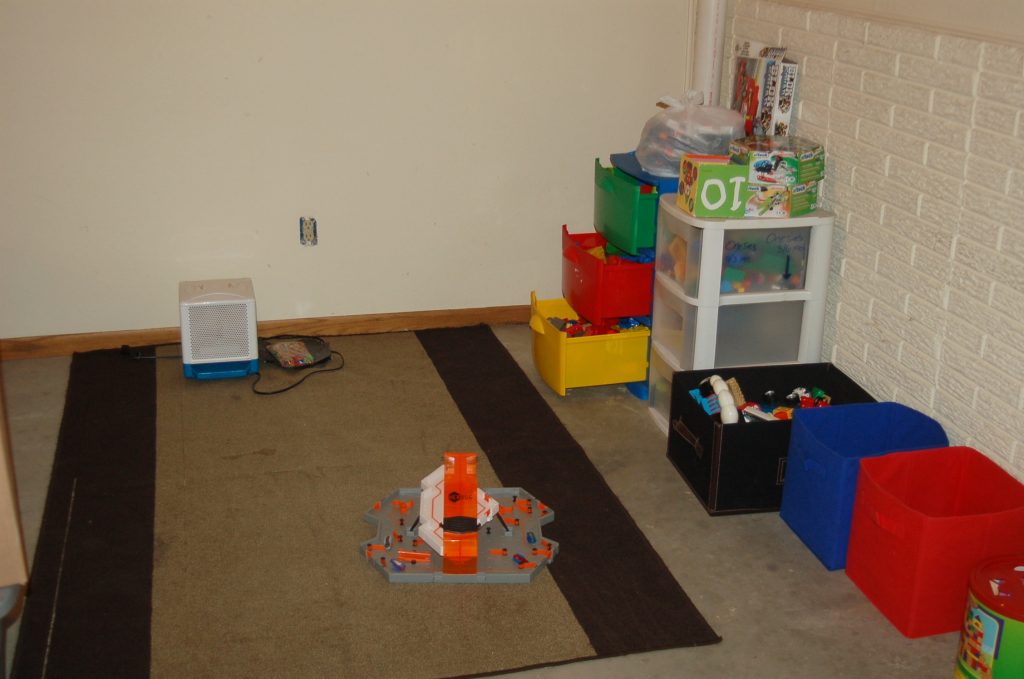 3. The Construction Zone
This is going to be the building zone. Mega Bloks, LEGOs, Hexbug sets, wood blocks, Eitech sets, etc. I have another rug to put down once I find it in my boxes but this needs some good ideas for this corner. What do you think?
SO leave me a comment below with all of your amazing fabulous ideas!! I'll choose a winner by Sunday night at 9pm EST to receive $5 CASH via Paypal!!