DIY Romantic Valentine's Day Roses in Umbrella Door Hanger
This post may contain affiliate links, view our disclosure policy for details.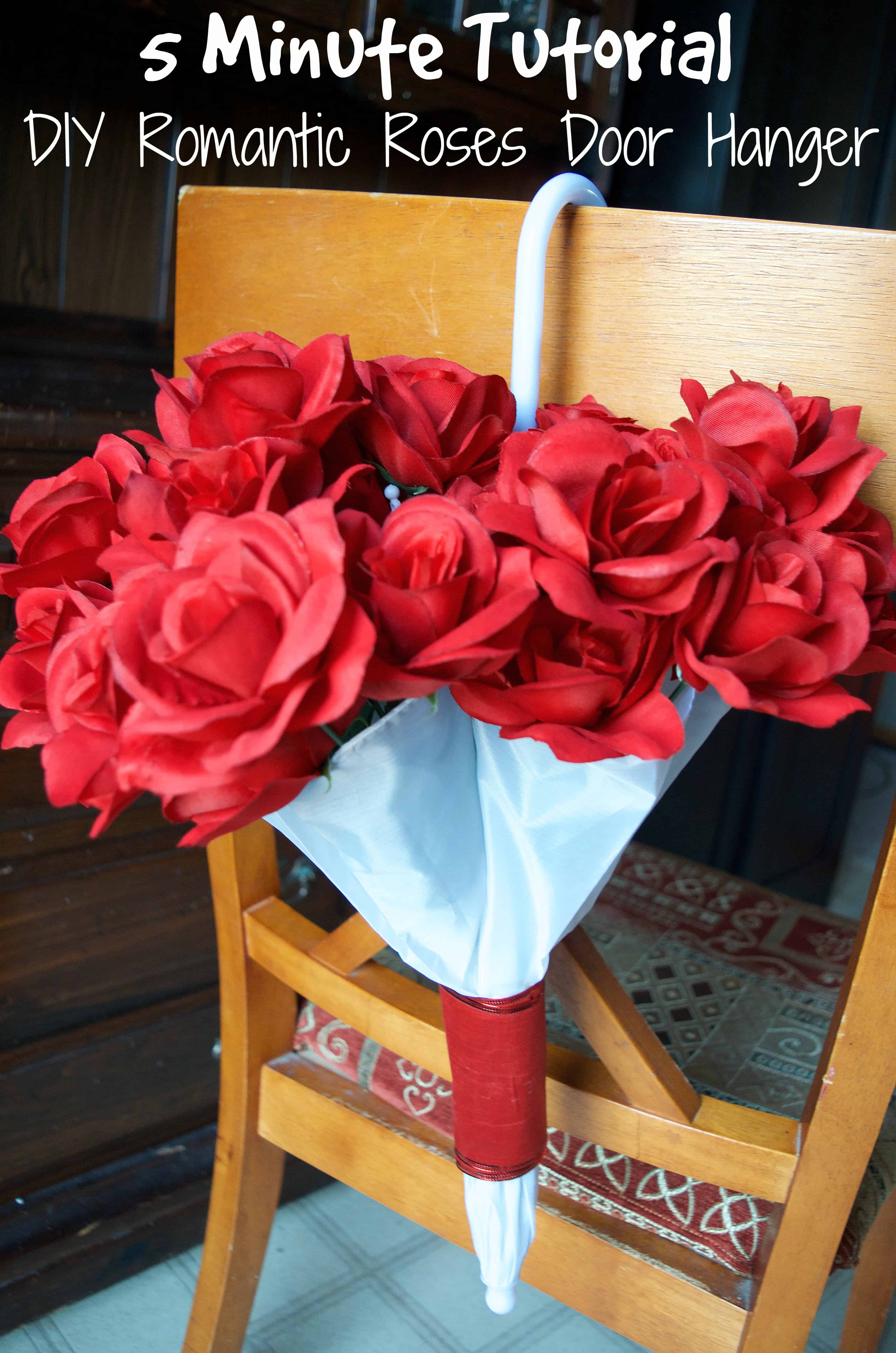 I found an amazing set of blank (white) umbrellas at Oriental Trading and so they sent me a set of 6 umbrellas to design! I couldn't be more excited! I have several ideas in store for them but today I wanted to share this insanely EASY and romantic Valentine's Day "Roses in Umbrella" Door Hanger decor. It literally only took me a couple minutes to put together!
Romantic Roses Door Hanger Materials: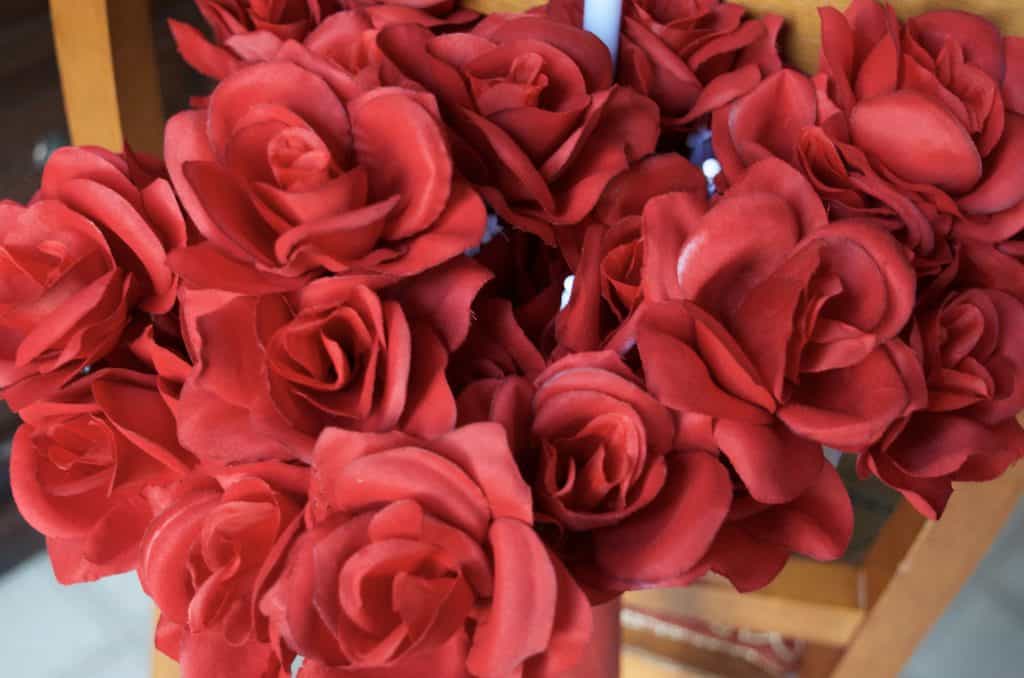 1 White Umbrella 
1 dozen (or so) faux Roses 
Approx. 1 ft. of Large Red Ribbon
Optional: door hanger
Romantic Roses Door Hanger Directions:
1. While holding the handle of the umbrella begin laying faux roses inside of the umbrella "flaps" all the way around.
2. Carefully grab the outside tip of the umbrella and wrap about a foot long piece of large red ribbon around the umbrella approximately 60% of the way down from the top. Attach together wide a piece of tape or a dab of hot glue.
3. "Fluff" faux roses and shift as needed in the umbrella fabric. Hang!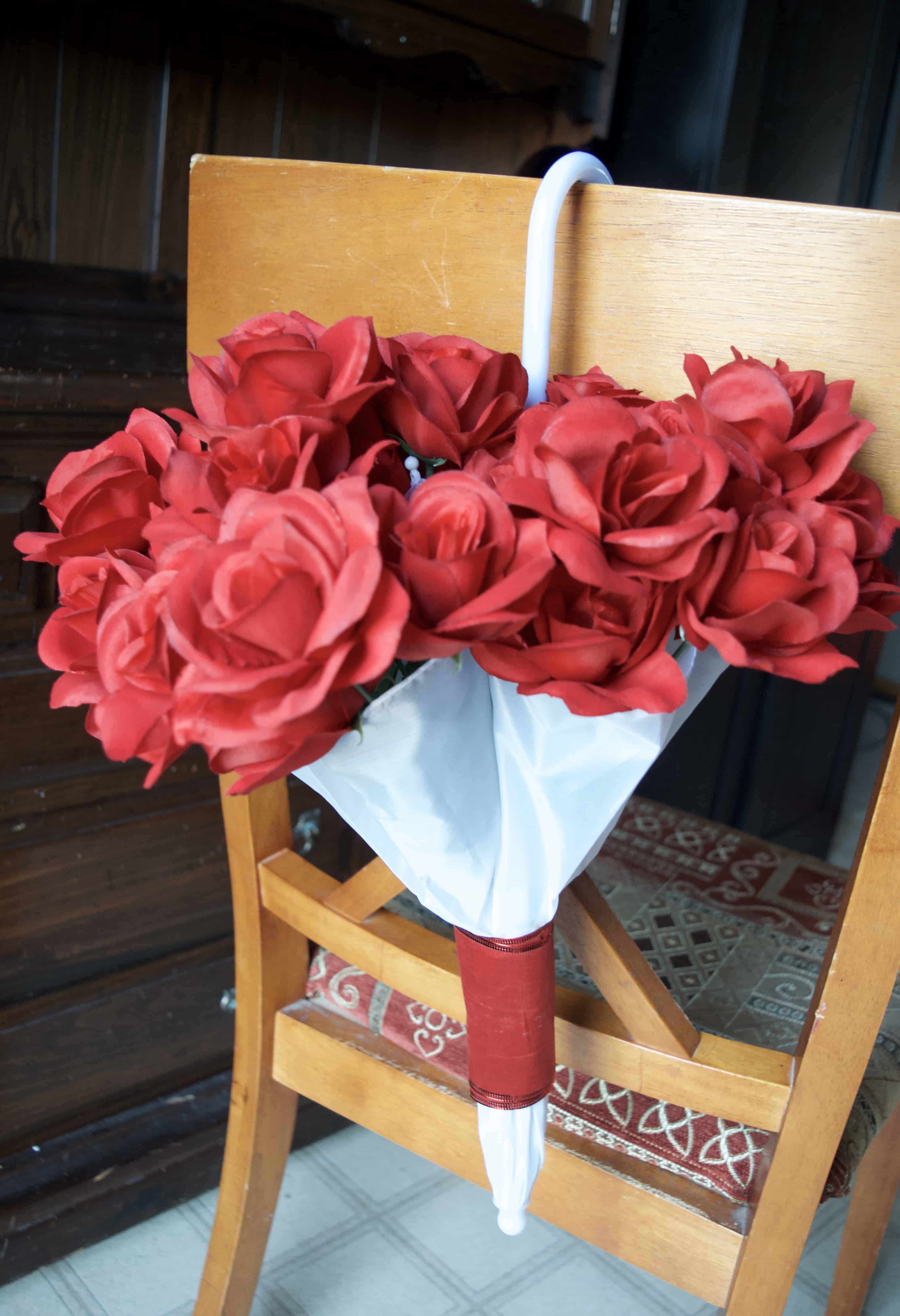 You can use this same idea and customize it for all sorts of holidays and celebrations! And these umbrellas are slightly smaller than regular umbrellas which makes them perfect for kids play too! You can also look on Pinterest for a zillion ideas of how to paint them for a fun summer camp or party craft!
So go ahead & order your umbrellas from Oriental Trading and come up with your own custom creation!