Chillafish BOX Storage for Kids – Review
This post may contain affiliate links, view our disclosure policy for details.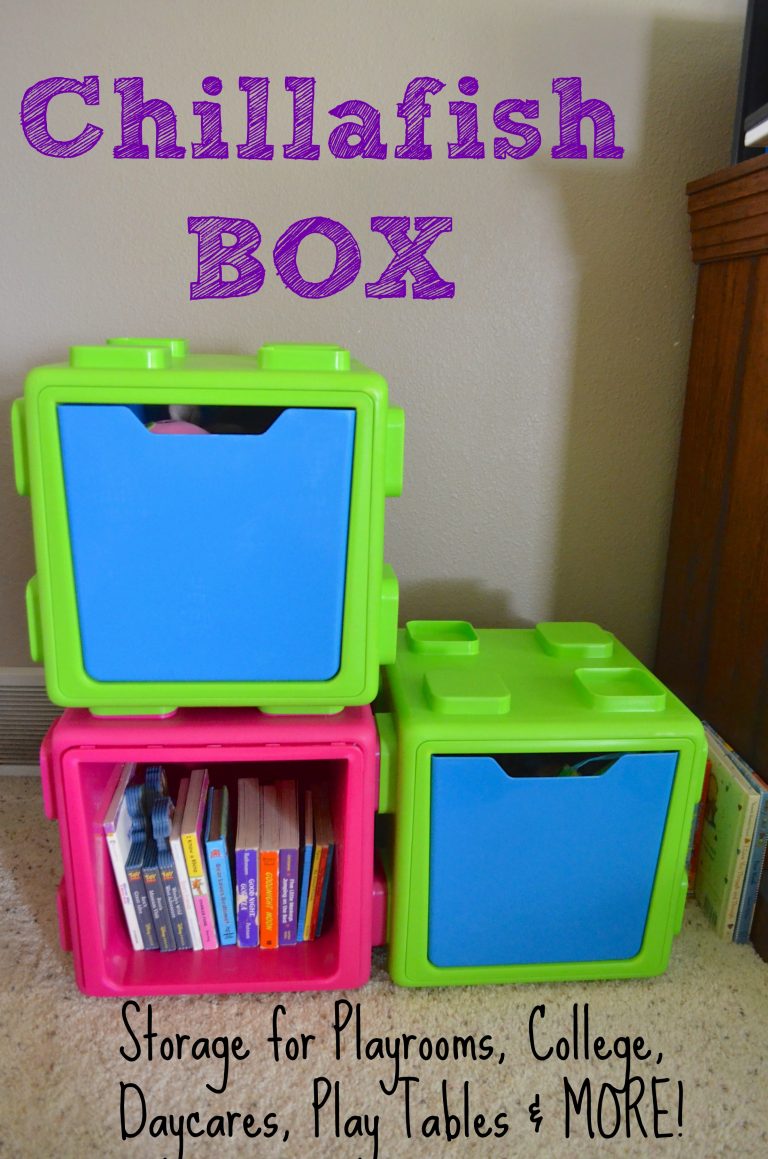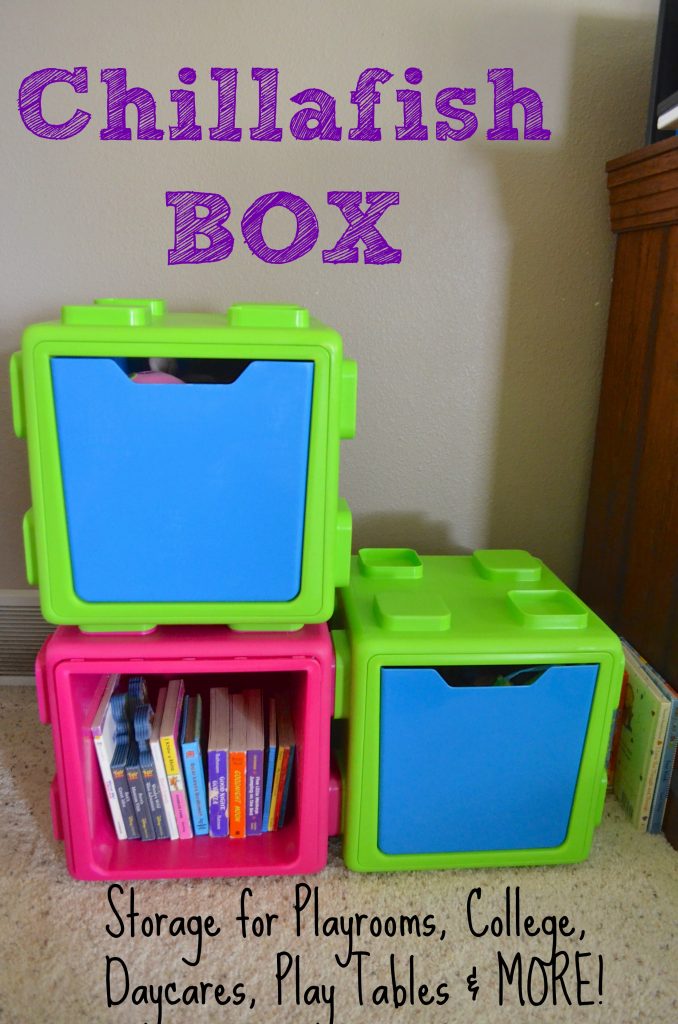 Last year we worked with Chillafish to check out their pretty awesome BMXie Balance Bike that we fell in love with before it even came out of the box and recently they contacted us to let us know about their NEW Chillafish BOX. A box you say? Yep – a box! I probably had thoughts like you did when you read that – what's so exciting about a box? When I first saw a picture of it I was immediately captured by how cute and kid-friendly it was but it wasn't until I received it and started using it was I thrilled with it's ingenuity and quality.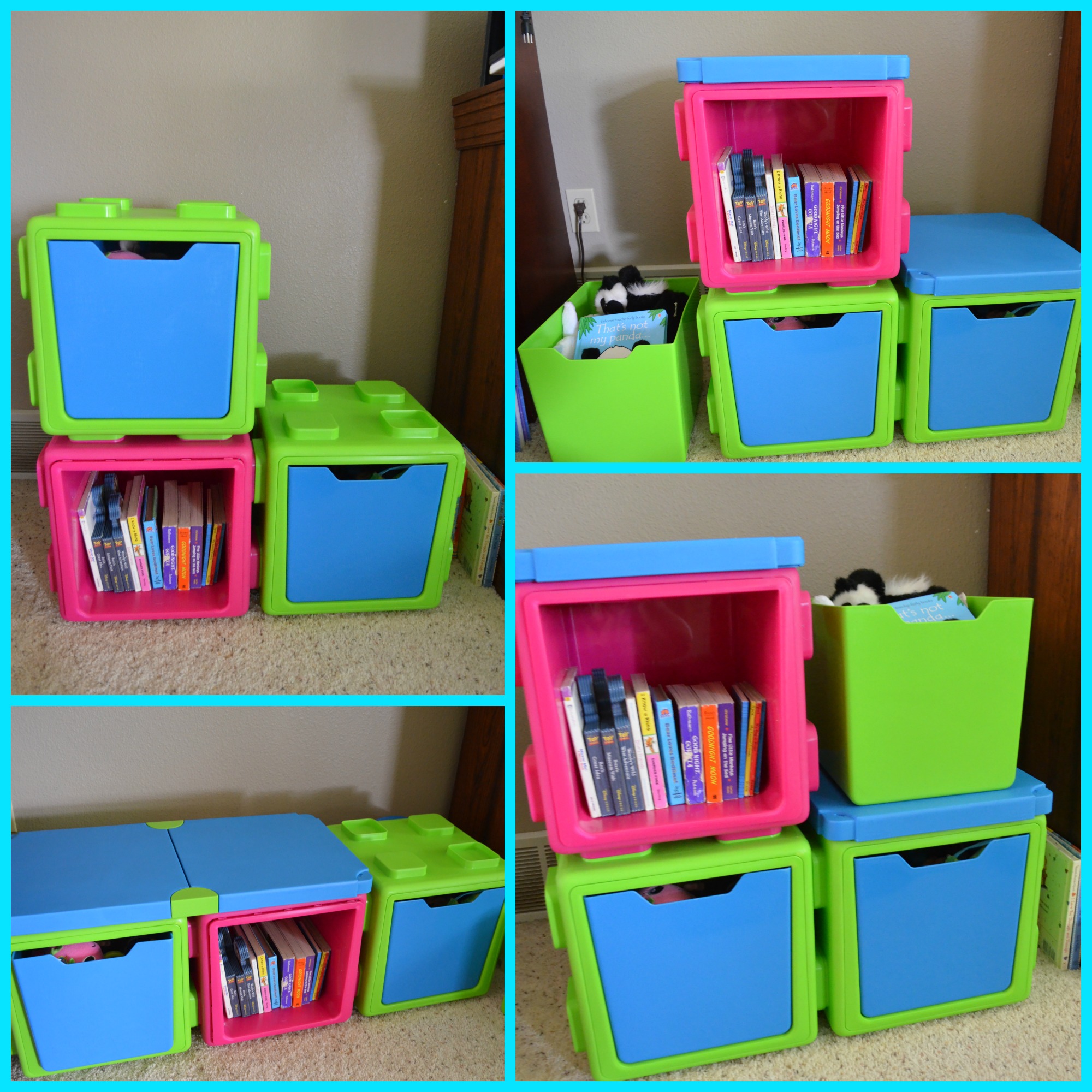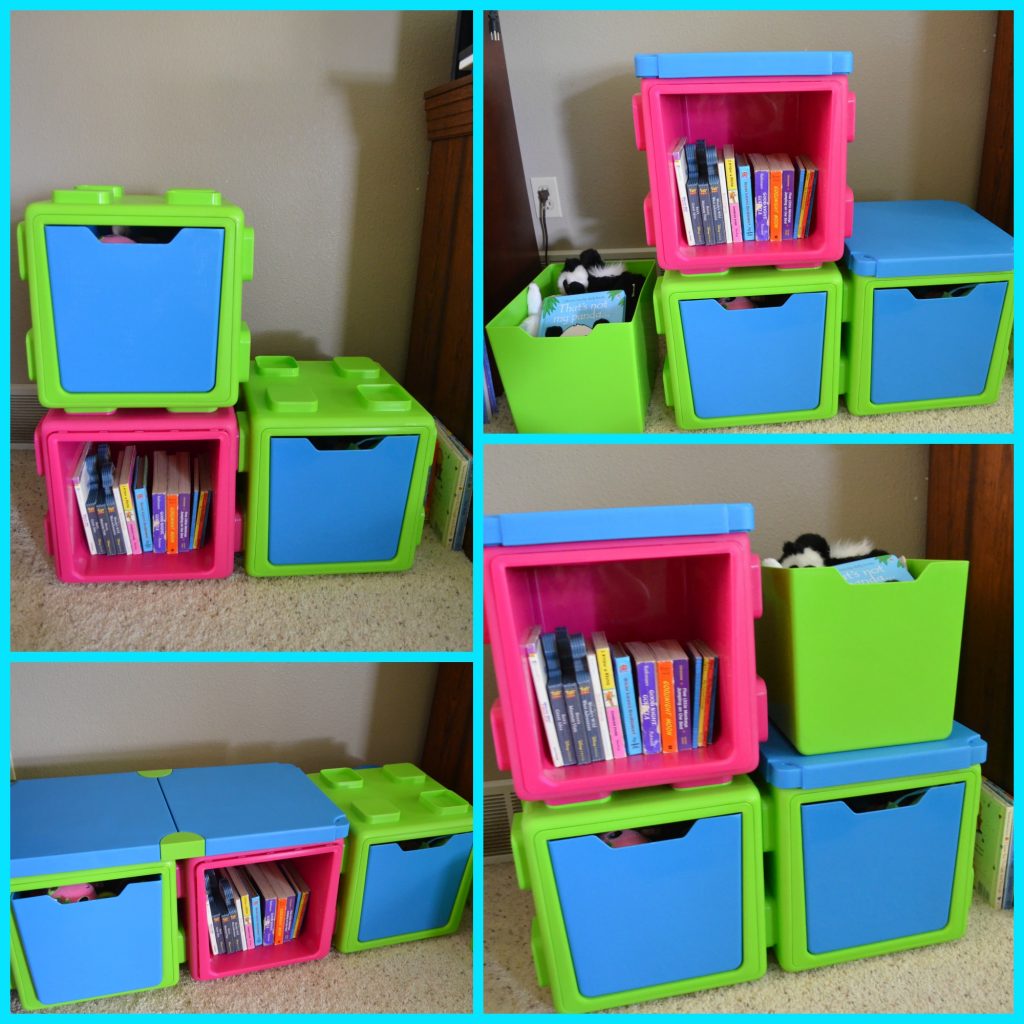 Each BOX is sold separately as are it's lids so you buy only what you need (or want!). Each BOX is made of a really sturdy plastic that I don't forsee my kids being able to break and they are surprisingly incredibly light weight (which I really appreciate if my baby ever flips it on top of herself somehow). All sides feature a brick block type pattern that allows you to connect a BOX to a BOX by stacking them on top of each other or pressing them together on the sides. As you can see above we've been trying out a LOT of options to see what fits best for us. The lids are fabulous because you can add them to the very top to turn your BOX creation into a bench or a flat play table area.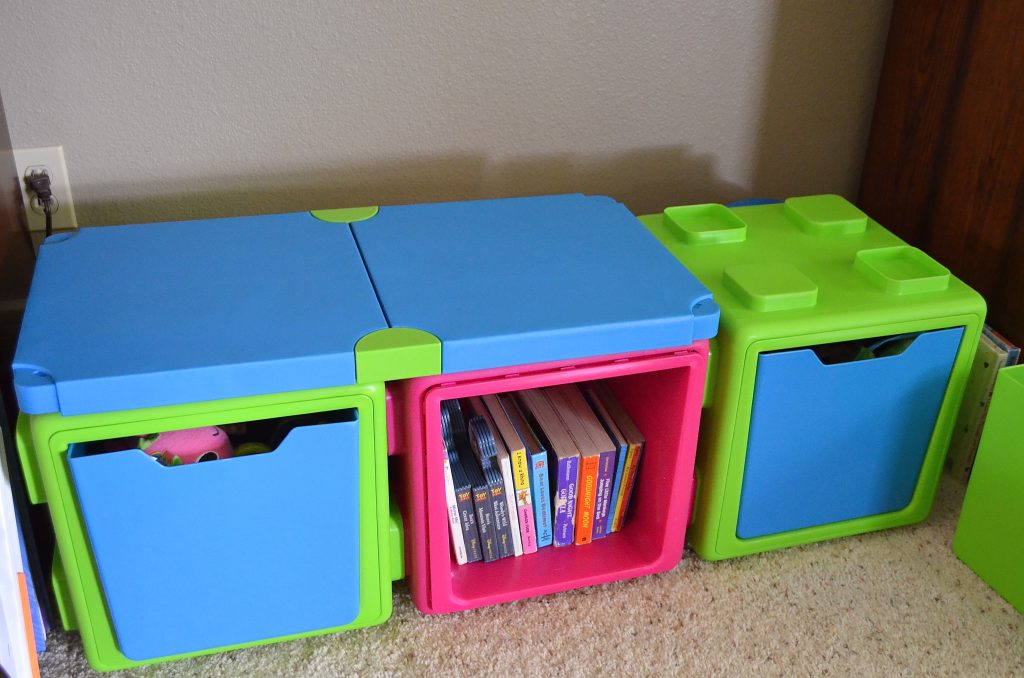 Lids turn your BOX into a flat play surface!
We have ours in our living room. My 8 month old daughter is now on the move and into everything, which means we try to keep her distracted with toys…..which end up everywhere! I also wanted to make books available to her without just leaving them all over the floor. BUT we don't have a big living room and our space is pretty limited so at first I really just didn't want more "stuff" in my house. Once our BOXes came in the mail I realized however that it was definitely going to work to our advantage. The cubes nicely fit into even smaller spaces and since I can build them to fit our space needs they can fit just about anywhere I need.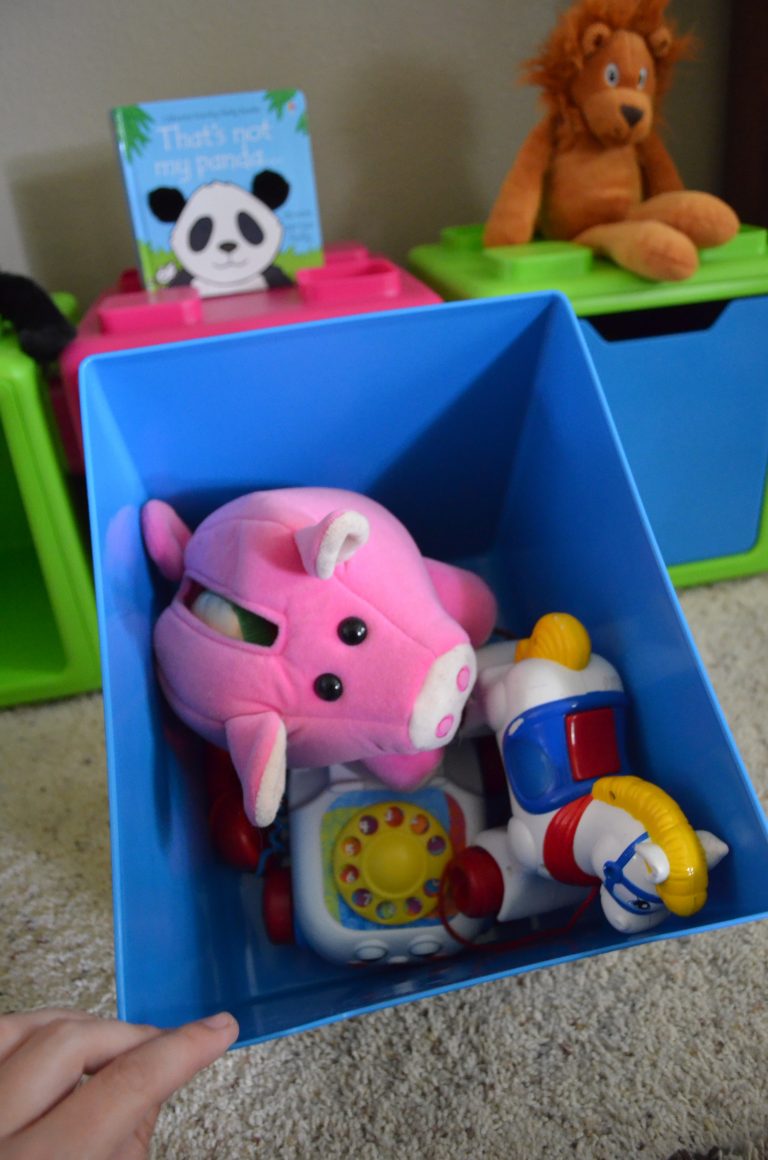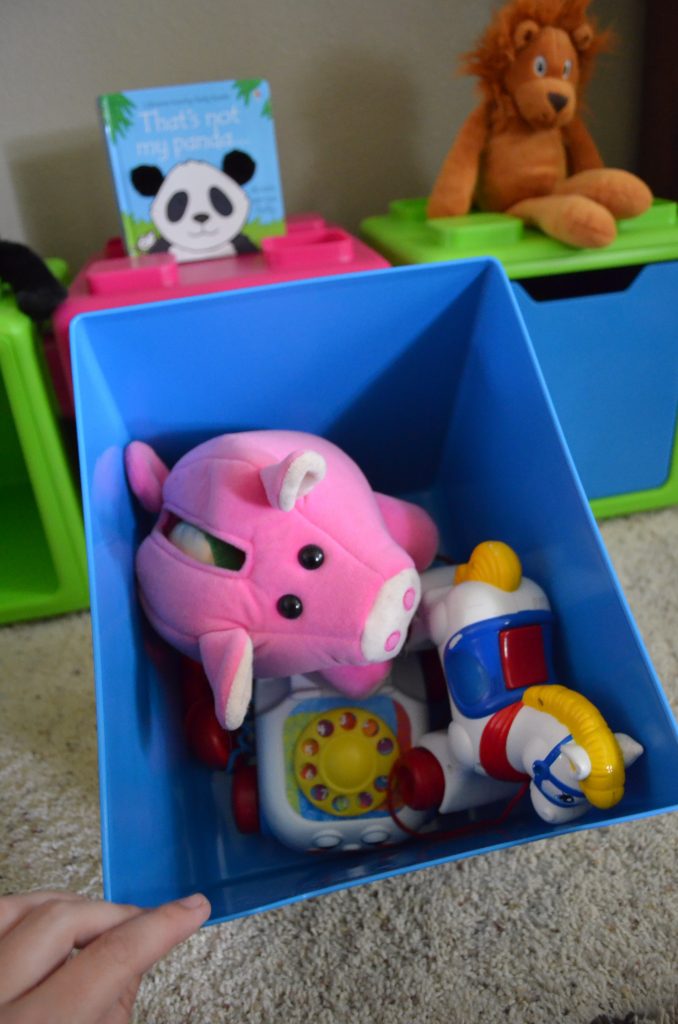 Each BOX has an included "drawer" that fits a good amount of toys. The drawers are NOT on tracks so they can easily slide in and out of the cubes and are a perfect fit. My little girl can't squeeze her tiny fingers in between the BOX and it's drawers so no problems with pinching and since it's not on a track even the youngest kiddos can help push the drawers back in at clean up time.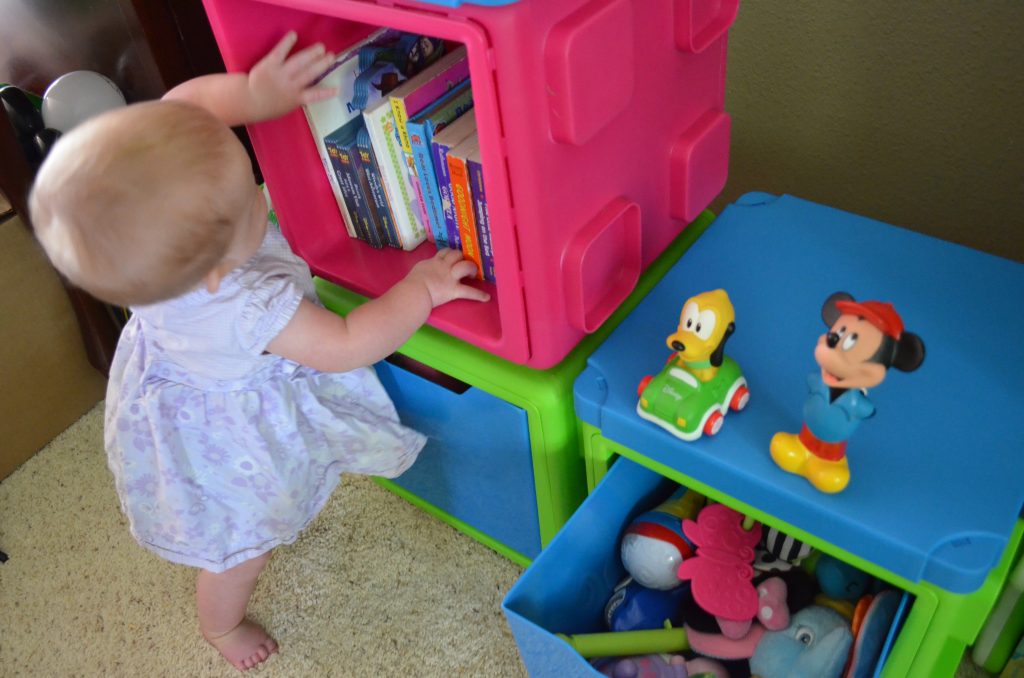 Here's my 8 month old using her BOX storage area. After having them there for just a day she learned pretty quickly that the brightly colored cubes in the corner were for her and they are the perfect size for her to pull herself up on and reach. Because they are a cube shape they are near impossible for her to pull down and I am not worried about her flipping the BOX on top of herself. It's really a great design and can be used for a makeshift train table, LEGO area, bookshelf, toy storage, beach/pool stuff, and pretty much anything else you can think of for storage!
WHAT WE LOVE:
*Functional & Cute
*Customizable
*Can use tops to sit, store, or play with lids on
*Great for babies through retirement
*Comes WITH drawers
Each BOX retails for just under $50 but considering that these things can easily grow from baby to college and through your grandkids and they are totally customizable it's really not a bad deal, especially when compared to other kid's storage that can easily run hundreds of dollars. They are very durable and can be fashioned to maximize your storage area even in small spaces.