Paper Bag Apple Fall Preschool Craft for Kids
This post may contain affiliate links, view our disclosure policy for details.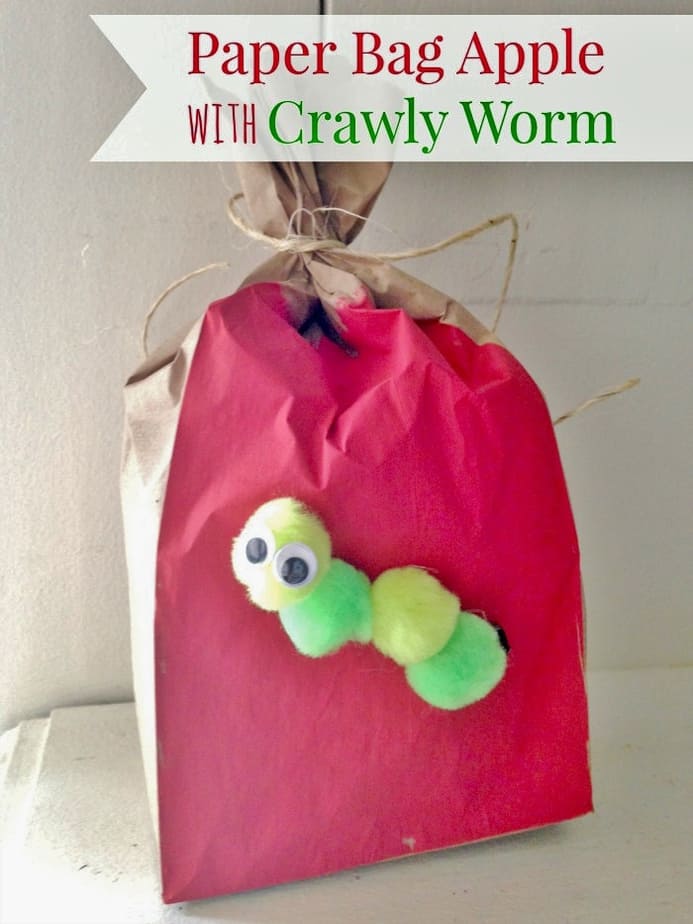 Fall is the time of ALL things apples! (Well, so is back to school season!) But I LOVE picking bushels of apples, apple crafts, apple games, and anything else that reminds me that pumpkins are just around the corner!! Get into the spirit by crafting this super easy and inexpensive paper bag apple craft – perfect for preschool kids and kids of all ages! You can make your own using a few basic crafting supplies – most of which you probably have on hand! Take a look at how we made our own cute paper bag apple. Kids will love it!
Paper Bag Apple SUPPLIES NEEDED: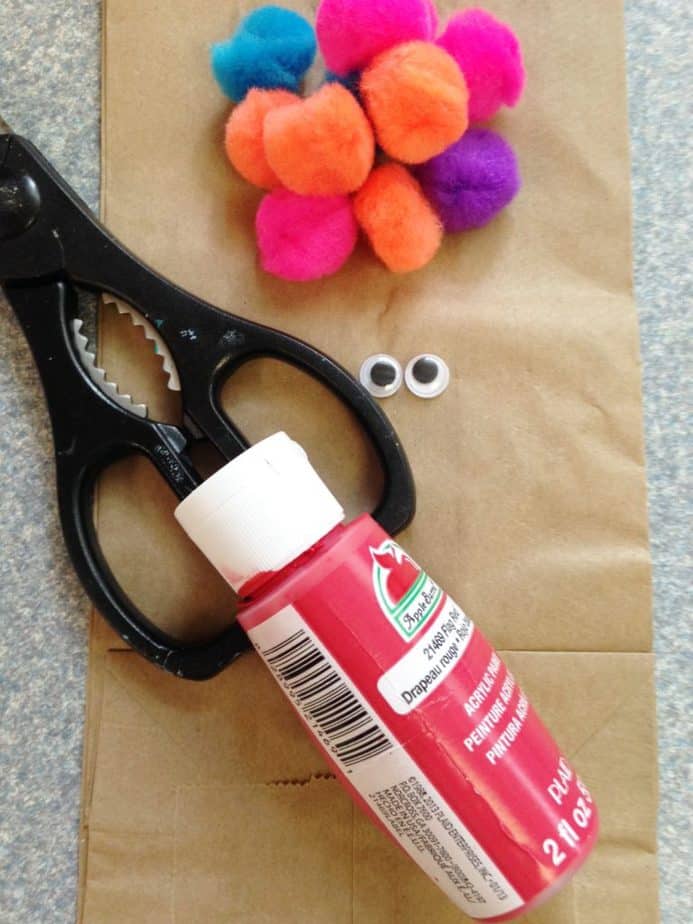 1 paper lunch bag
Assorted pom poms
Pair of googly eyes
Red craft paint
Paint brush or sponge brush
Craft glue
Scissors
Twine, yarn, or ribbon
Scrap paper
Paper Bag Apple Directions:
1. Begin by painting your paper bag apple. Lay the bag flat and apply a few coats of red paint to it letting it dry briefly in between each coat. Leave the top bare though as this will be your stem and doesn't need to be red!
2. Once the bag is completely dry open it up and stuff it with balled up scrap paper or newspaper. You want it to plump and fill out just like an apple.
3. Twist the top of the bag to form a stem and secure with a piece of twine, yarn, or ribbon.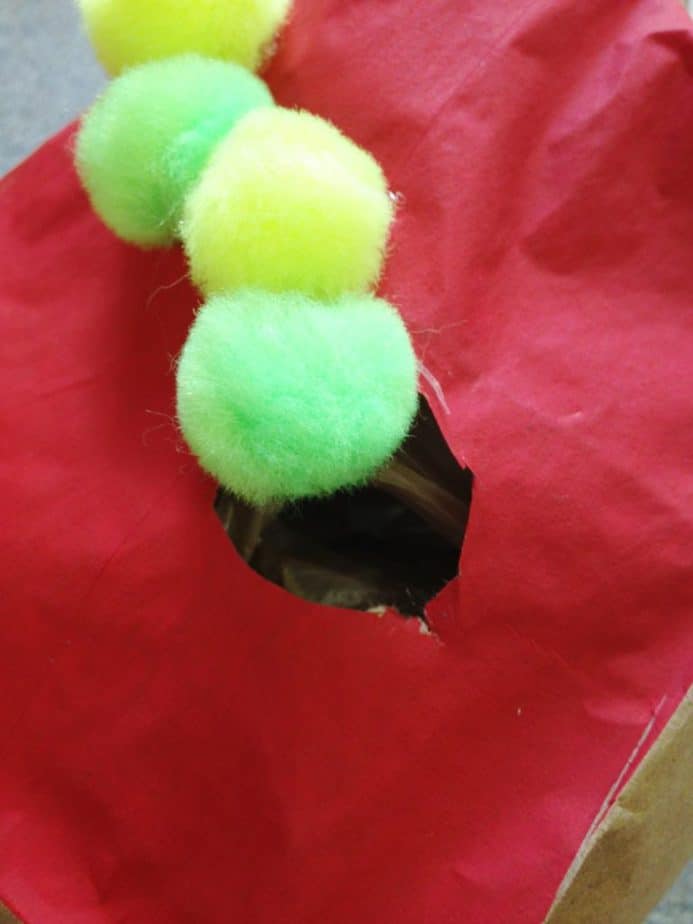 4. Use your scissors to poke a hole in the back. Cut out a circle. This is where your worm will go.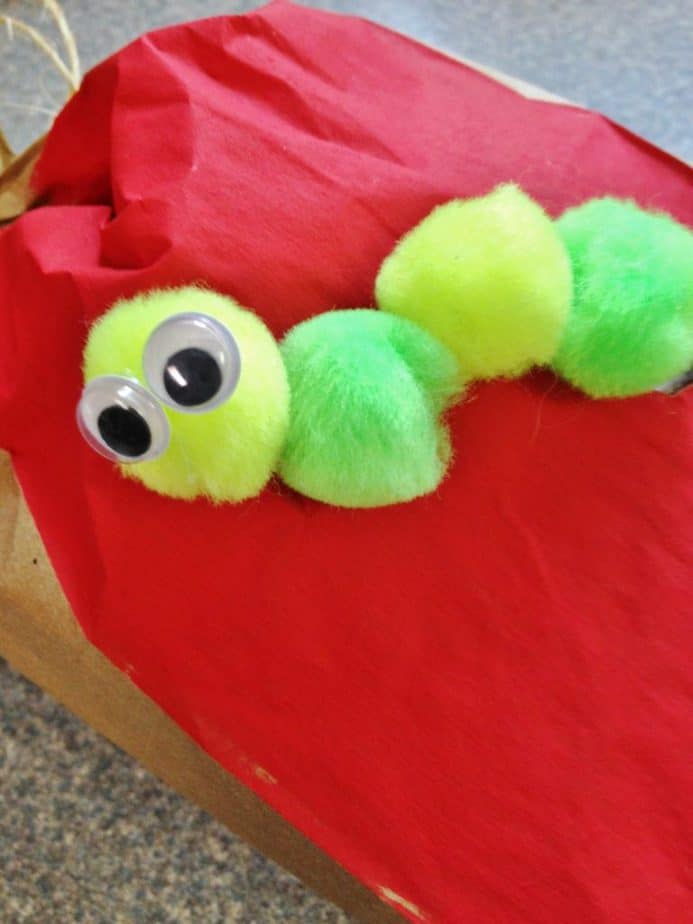 5. Start gluing on pieces of pom pom to create a worm. Start at the hole and work your way out.
6. Add a pair of googly eyes to complete the face of the worm. Secure them in place with the craft glue. You can further embellish your paper bag apple by gluing on some leaf cut outs. Just snip and glue them to the stem.
This paper bag apple is so easy for little hands to make, and can really be fun. Let your older kids paint the entire bag (except for the stem of course) and even make yellow and green ones too for some more fall colors! Fill them with popcorn or goodies for their classmates! Give one a try and see what you can come up with!