DIY Nursery Children's Book Art Project
This post may contain affiliate links, view our disclosure policy for details.
Buying any of my favorite children's book that I had as a child seems to be a collective obsession of mine. You can turn your favorite children's book into a beautiful gift for a baby nursery! These would look awesome in a daycare center too if you have the room!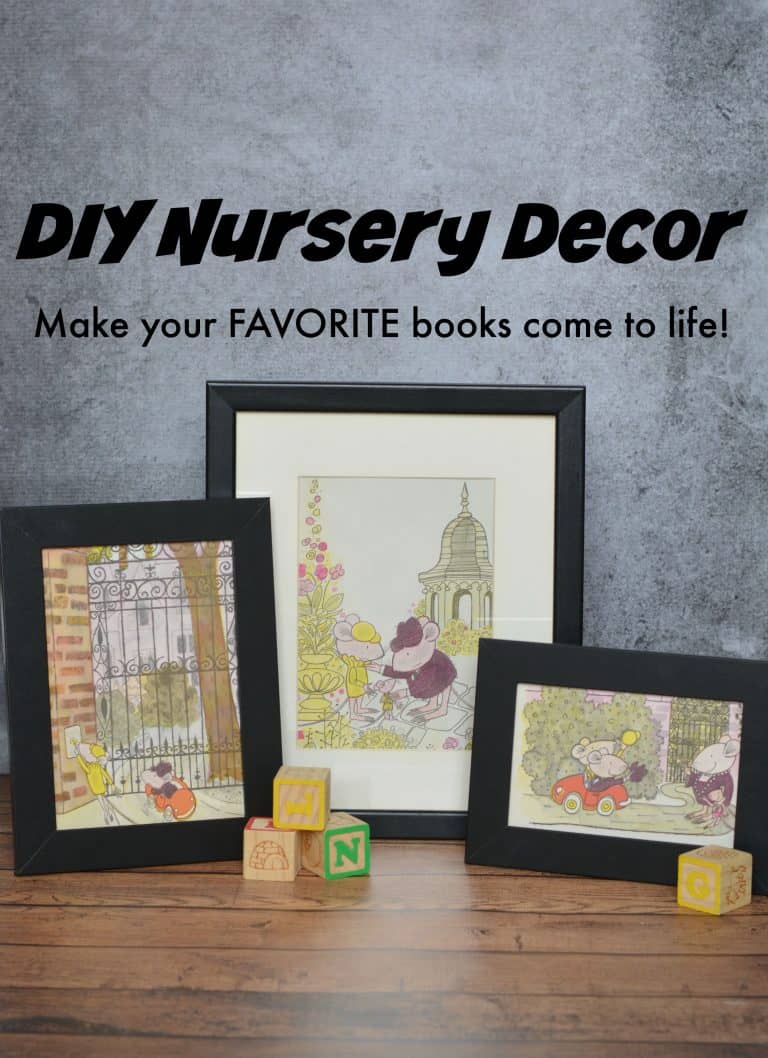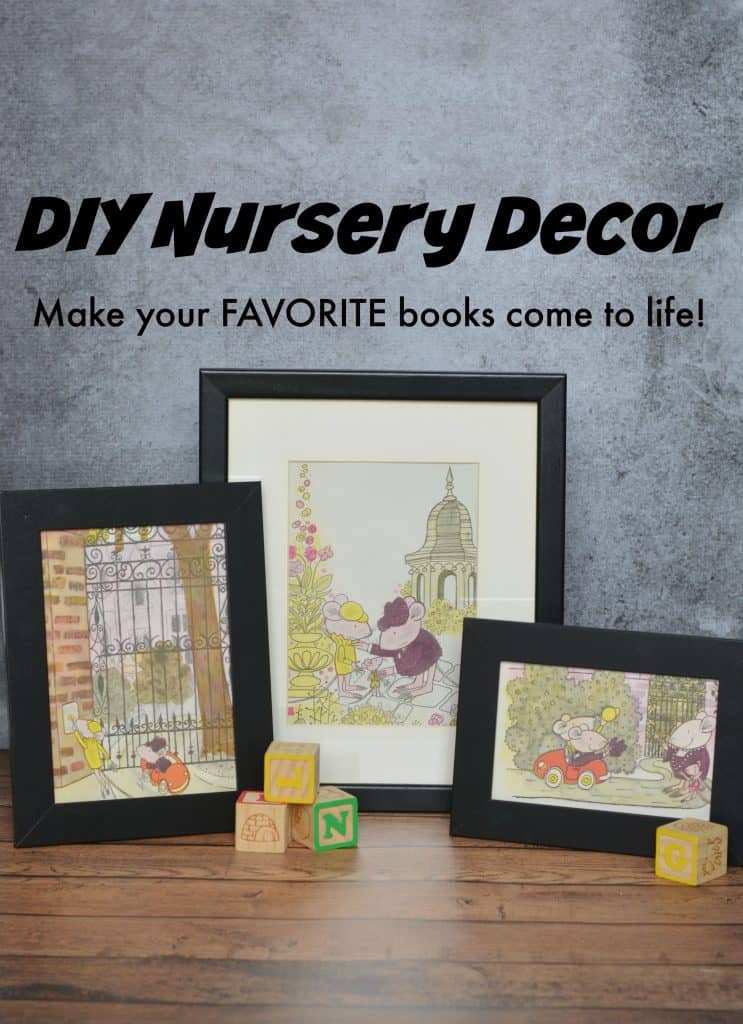 The entire thing only takes a few minutes to put together and can save you a HUGE bundle on purchasing similar nursery decor or giving a timeless baby gift. Really the hardest part was deciding which children's book to use for our wall design! I could probably cover my walls with this type of artwork! Just don't let me loose in the school library!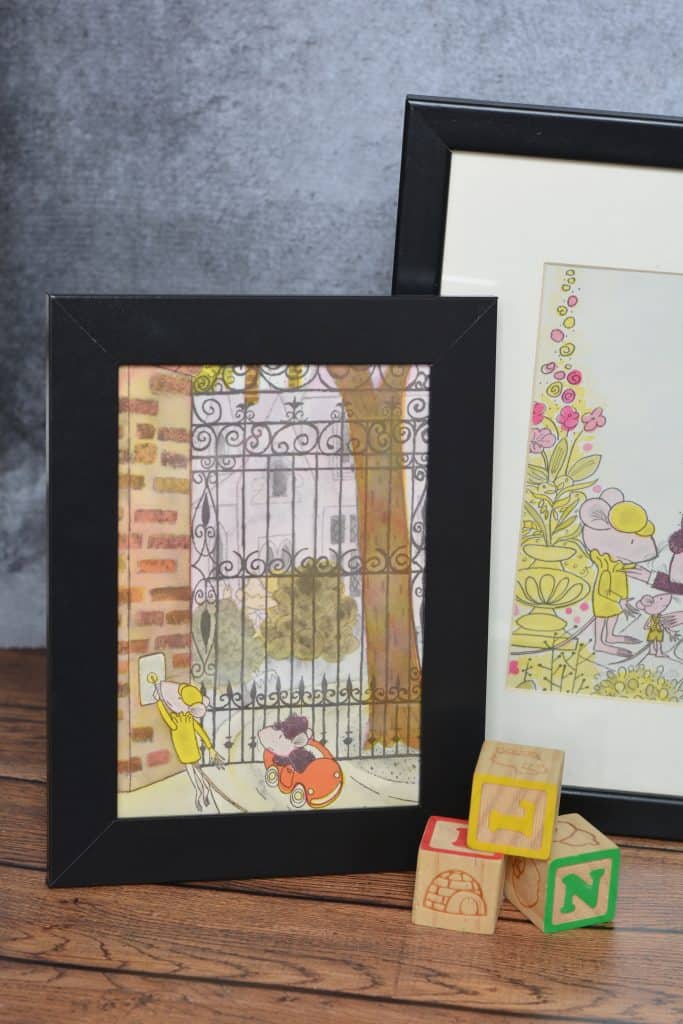 Turn your Memories & Love of Books into Artwork!
Whether you're decorating a nursery for your expectant little one or you want to design some gorgeous artwork as a gift for another child's nursery this tutorial is so simple and can be completely customized to your own style and color scheme. For us, we wanted to decorate our nursery with a favorite book from my own childhood. You can find just about any vintage children's book you're looking for!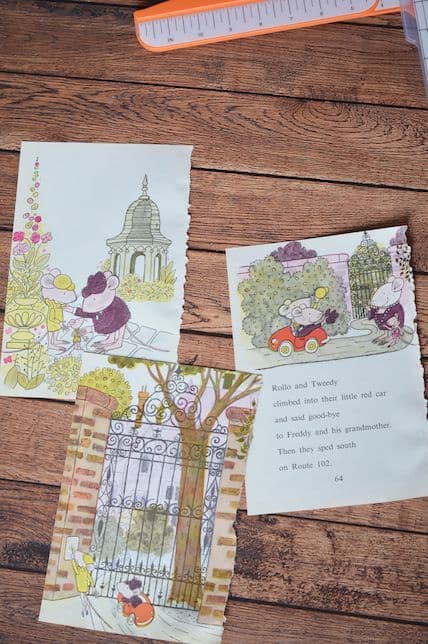 For this particular set of nursery artwork we decided to use pages from the children's book "Where is Freddy?" by Laura Jean Allen. It uses soft colors and a more vintage style artwork from children's books that I remember in my childhood.  You'll only need these few materials to get started on this project:
Old Children's Book of your choice 
Frames with or without mat (I used 4×6, 5×7 and 8×10 frames.) 
Cutter 
Ruler 
Masking Tape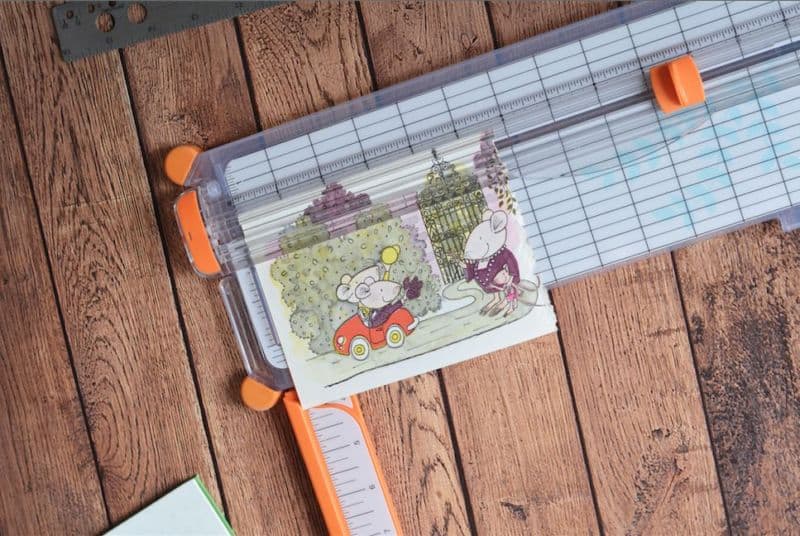 Cruise through the book and find some cute photos that you like. Carefully tear or cut them out with a sharp knife.  Using your paper cutter make sure to neatly trim around the edges cutting off any tears.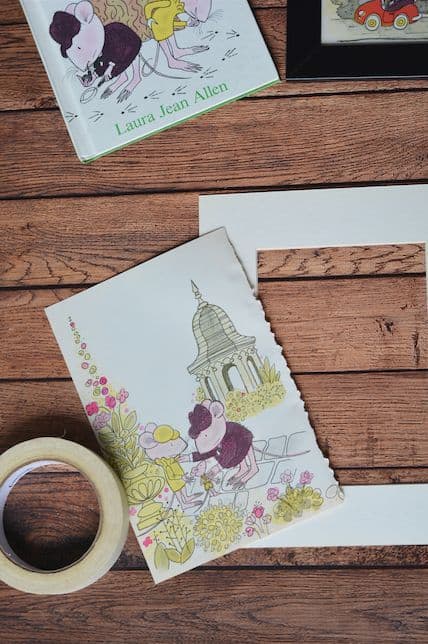 Place your book page and mat into the frame and put the frame back together. There are all sorts of styles and colors of picture frames so make sure to choose one that fits your nursery room theme and style of children's book.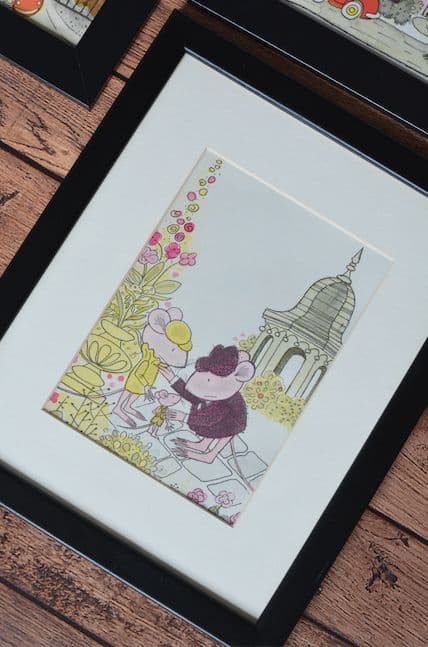 Arrange your newly framed book pages into the design that you want and then hang them on the wall using nails or my favorite – Command strips
 (it's just so much easier)!  You can also consider simply putting up nursery wall decals
 if you've found you've run out of time to decorate your walls.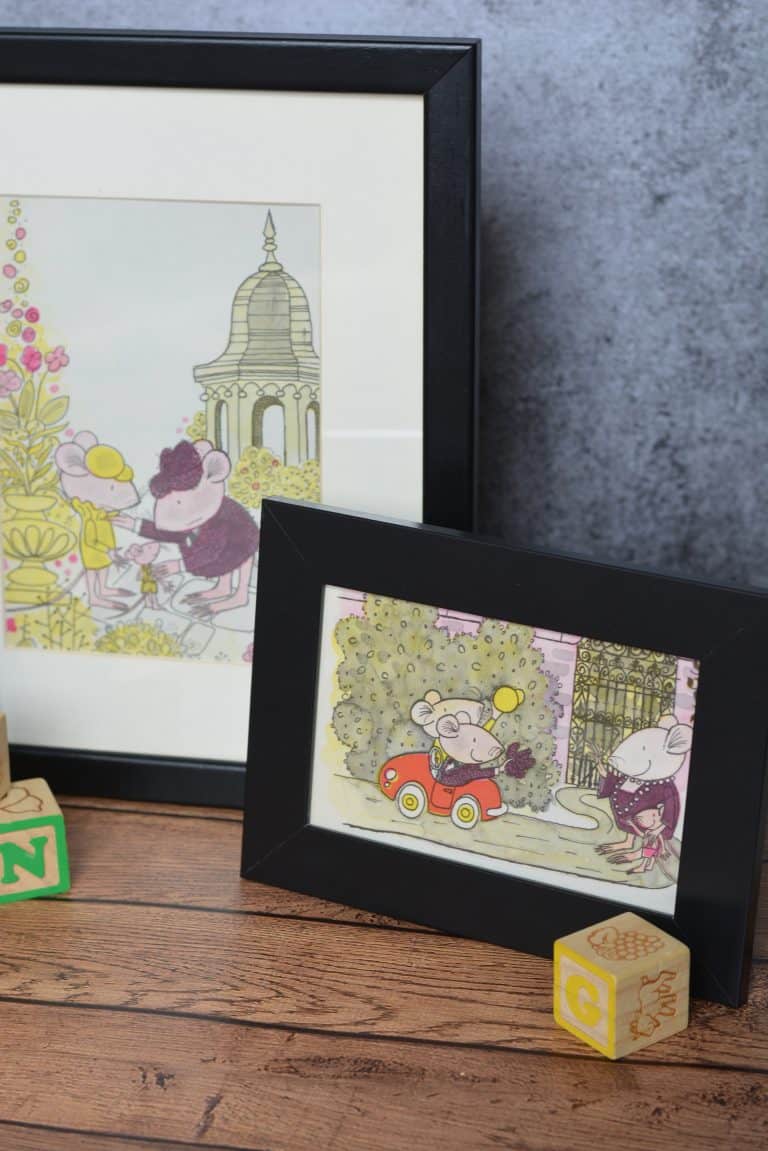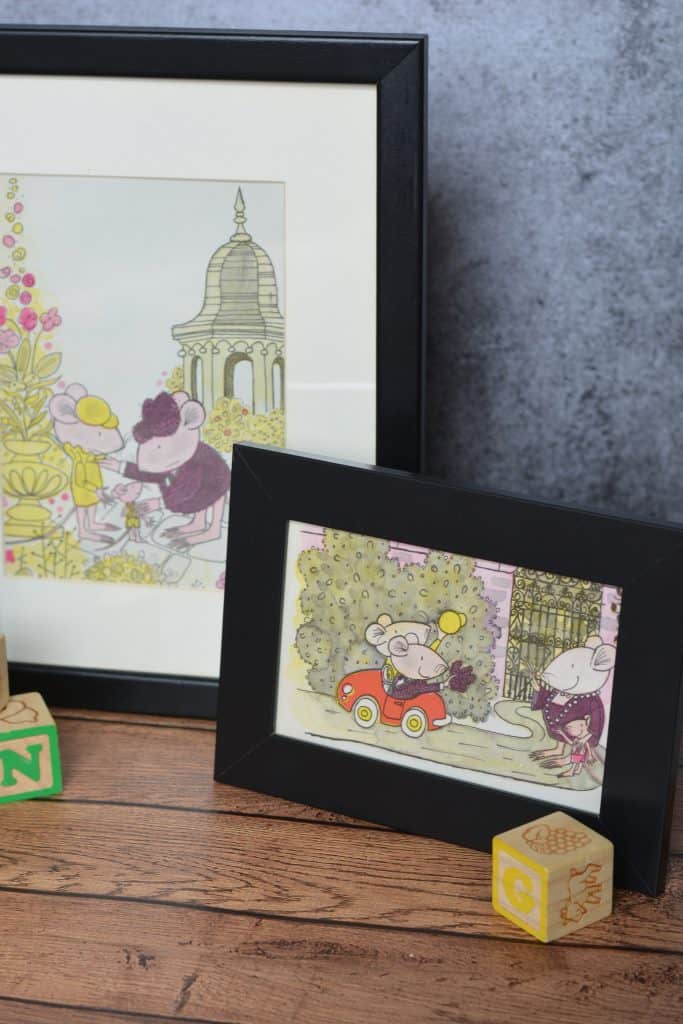 You can choose any color or theme to fit your nursery for reading room! Hit up your local thrift store and yard sales for all sorts of options of children's books!
Make sure to check out our other DIY Baby Gift Tutorials below!
NO SEW Baby Legs Tutorial 
DIY Frame Hair Clip Holder
TIPS for an Inexpensive Nursery Makeover