Make Your Own Snowman Wine Cork Winter Craft Tutorial
This post may contain affiliate links, view our disclosure policy for details.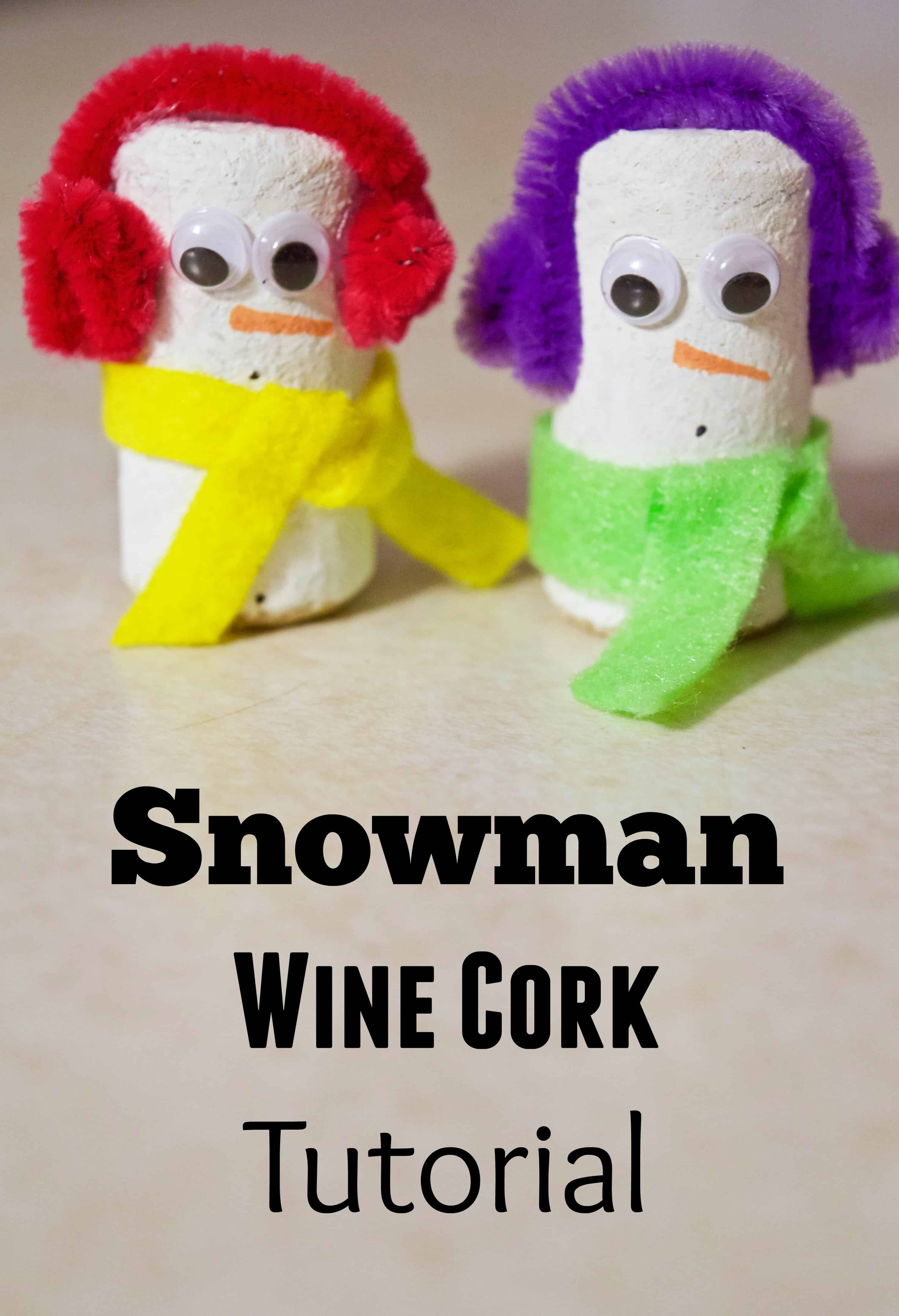 I have desperately needed a break from blogging and working online since the holidays hit so we have been busy crafting, baking, and galavanting around the area to local attractions. I got a huge bag of craft wine corks from Oriental Trading for some of my previous craft projects so I decided to make a few characters for my daughter to play with on our cold winter days indoors.
Snowman Wine Cork Craft Materials: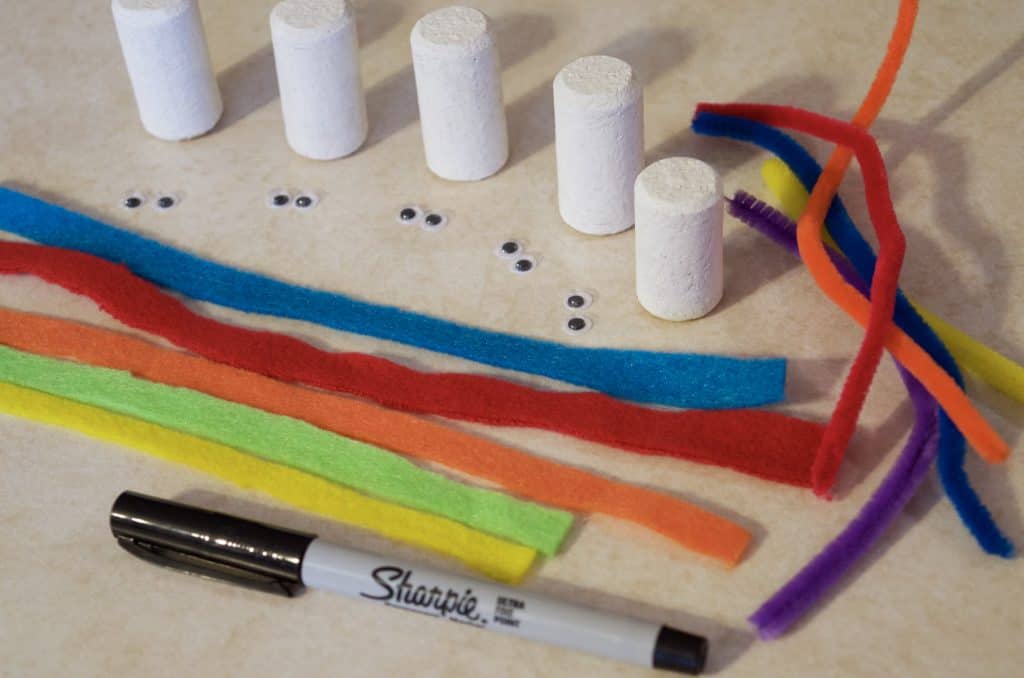 Wine Corks
White Acrylic Paint
Hot Glue
Felt of various colors
Sharpie Permanent Marker
Orange Marker
Pipe Cleaners of various colors
Optional: Googly Eyes
These snowmen wine corks make MUCH cheaper little toys than buying a bag of peg dolls for kids. One bag will cover you for tons of different character ideas to use throughout the year!
Snowman Wine Cork Craft Directions:
Start by painting all of your desired snowman wine corks white.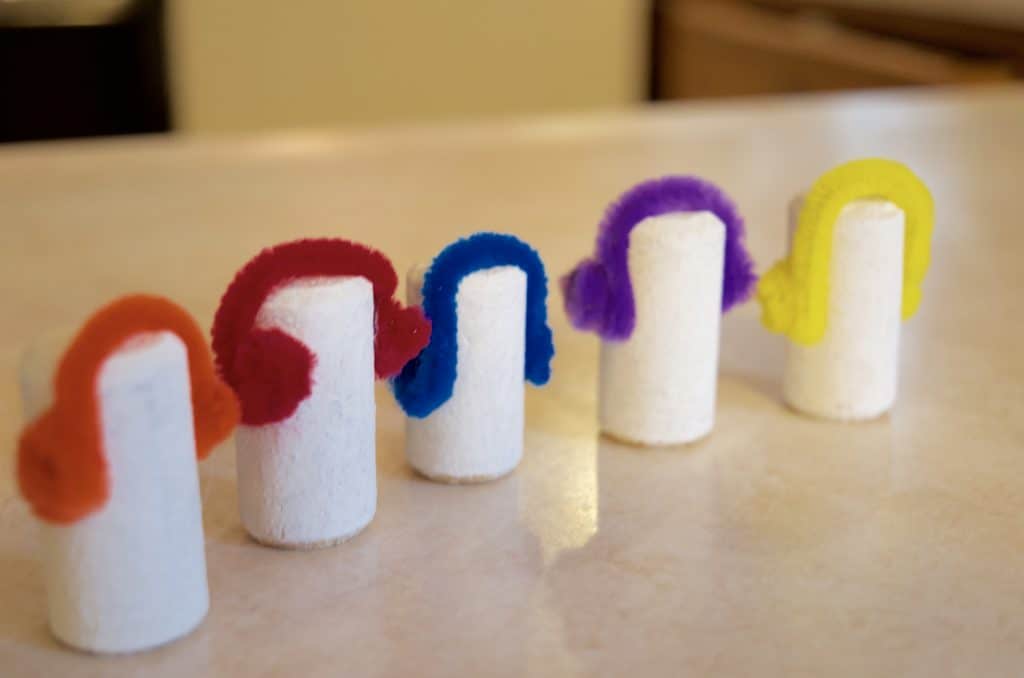 2. Cut a pipe cleaner in half, fold it over the top of your snowman, and "roll" up the sides to design a pair of ear muffs for each snowman. Hot glue into place.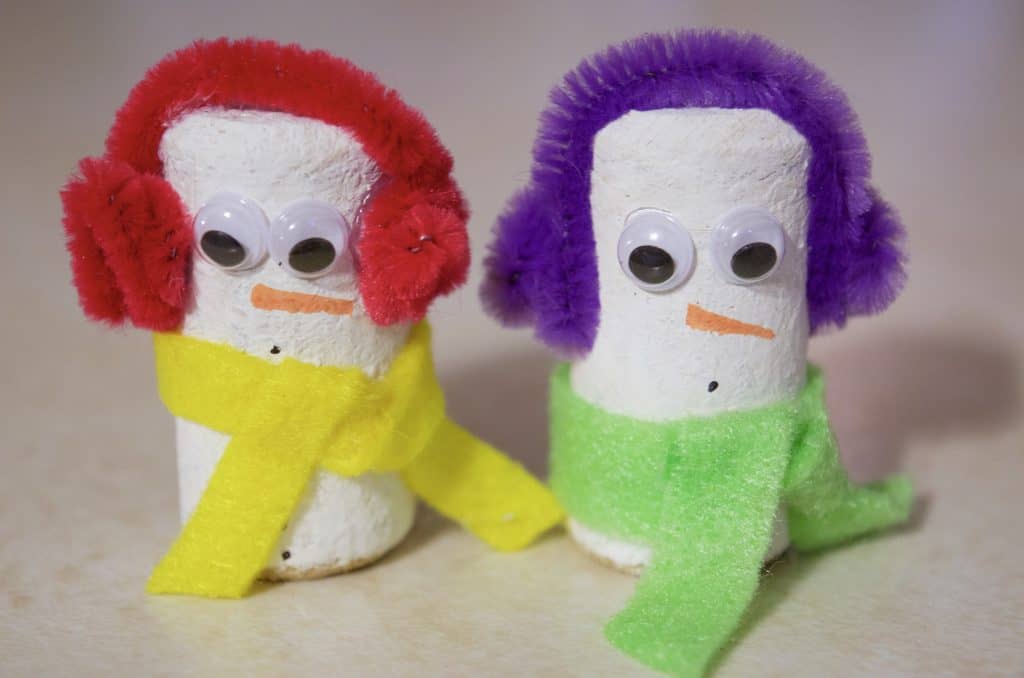 3. Cut long thin strips of felt "scarves", hot glue in place, and tie a small knot in the front – also hot glueing in place.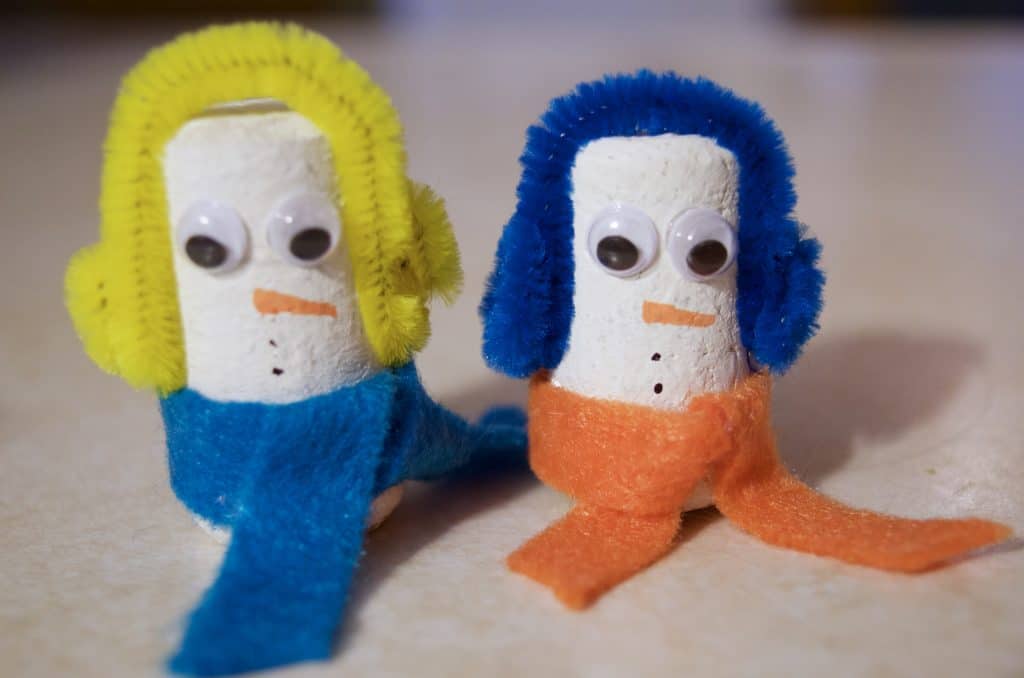 4. Hot glue on googly eyes or draw on black dots for eyes if you're concerned a small child will pull off the googly eyes. Don't forget to add dots for the "buttons" and an orange line for the "carrot nose"!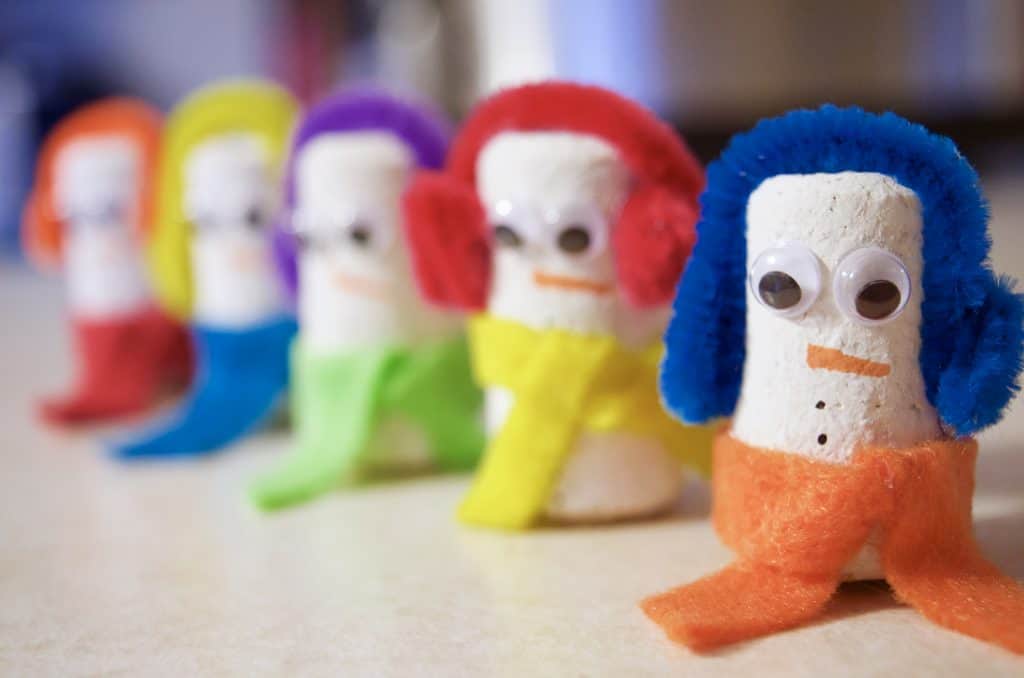 These Snowman Wine Corks are SO fun and you can design them in all sorts of color themes! Glue on tiny top hats to make Frost the Snowman – or color coordinate them for your favorite teams!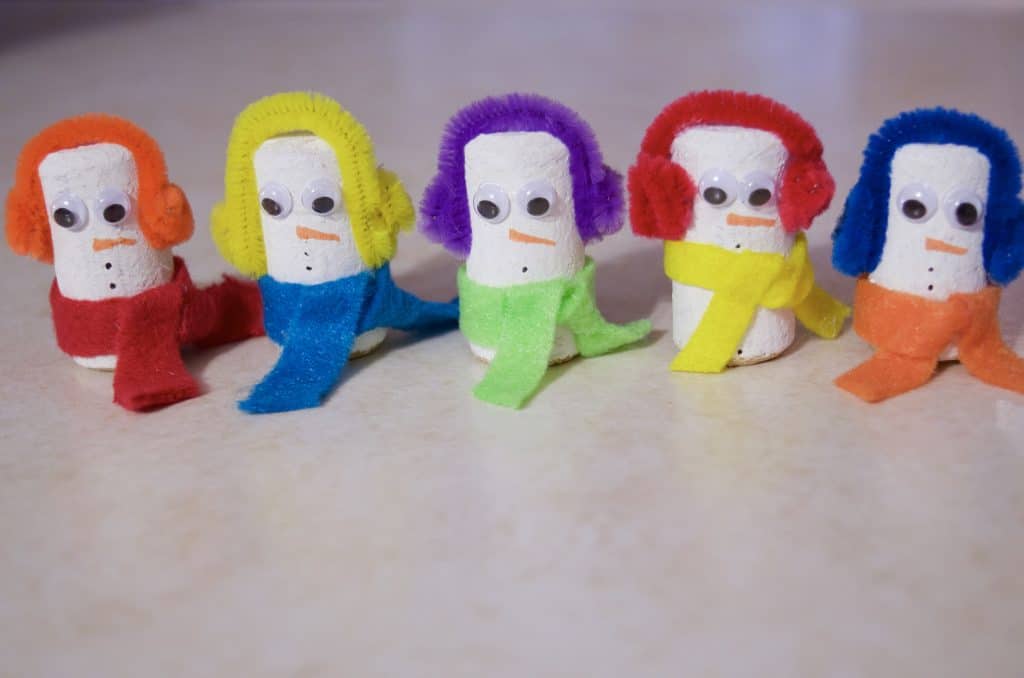 You can use the color coordination in the classroom for group instruction or teams during game time.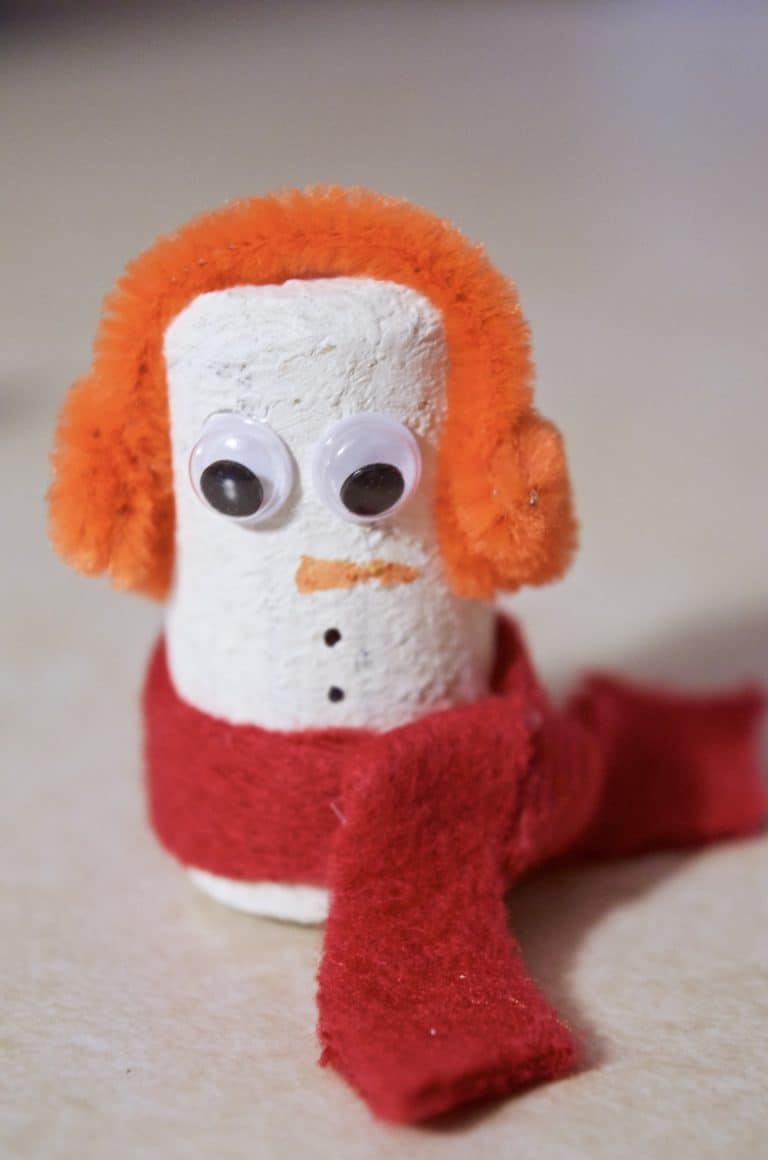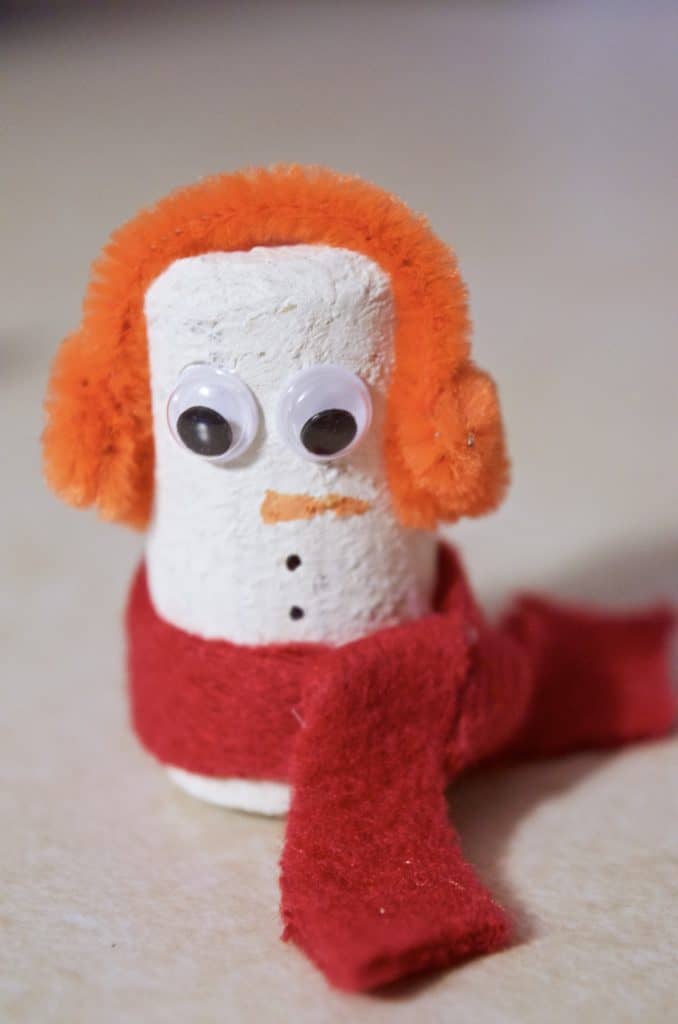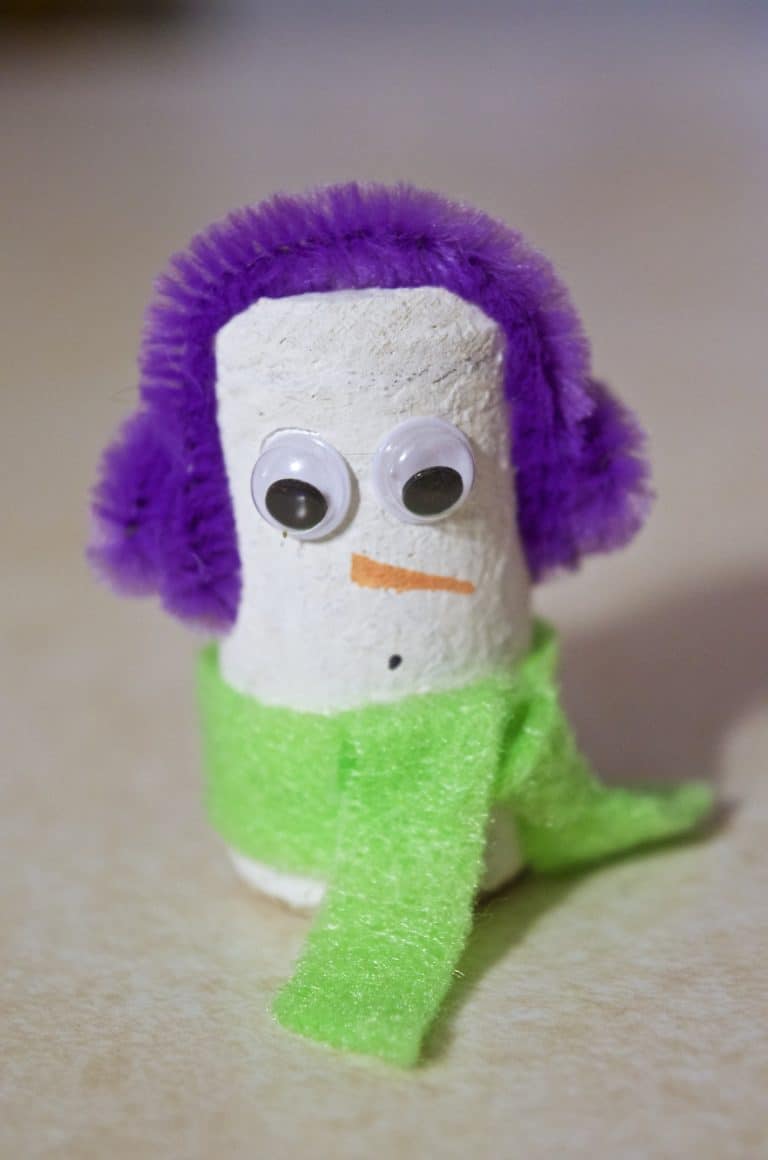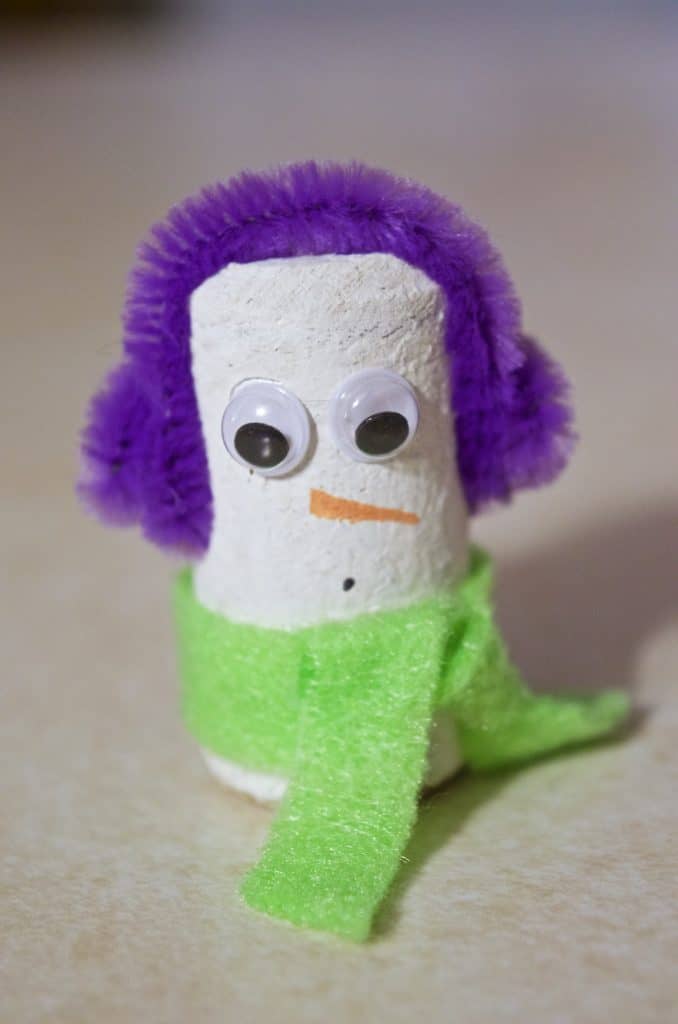 Create an army of snowmen in two different colors and use them as checkers pieces or for tic tac toe!