Pool Noodle Popsicle Summer Party Garland
This post may contain affiliate links, view our disclosure policy for details.
Are you looking for the perfect pool or summer party décor? Then this pool noodle popsicle garland is just the thing.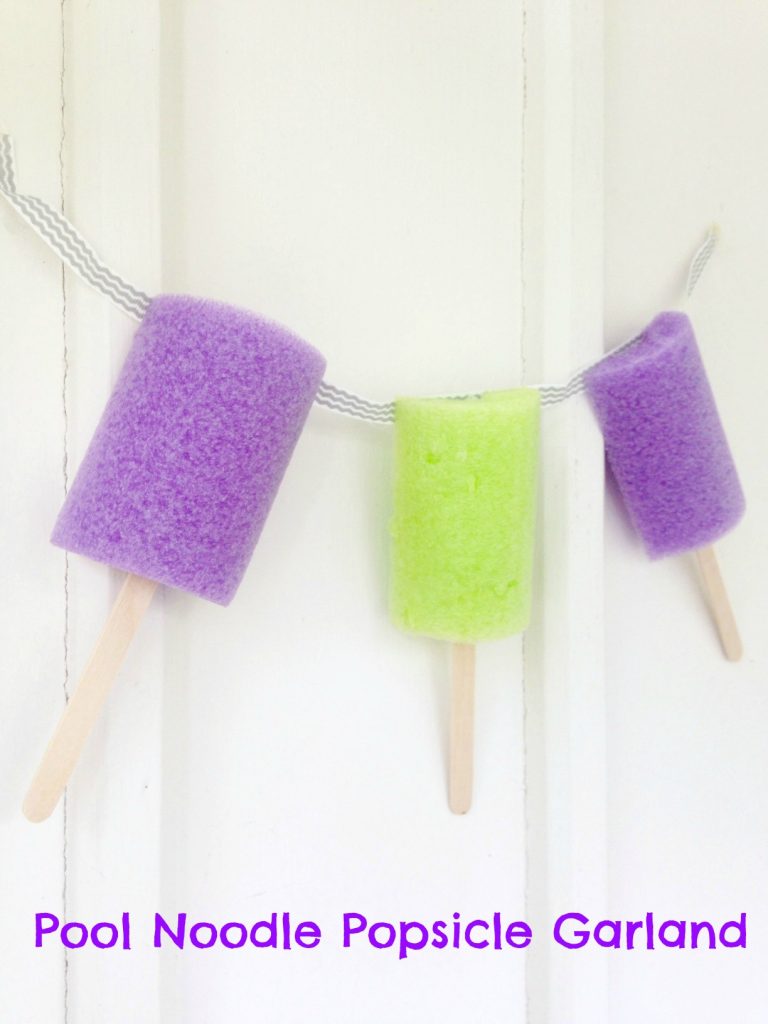 You can make your own pool noodle popsicle garland using just a pool noodle and a few other common crafting supplies. The end result is some darling décor that is sure to make your space pop. Here is how to get started.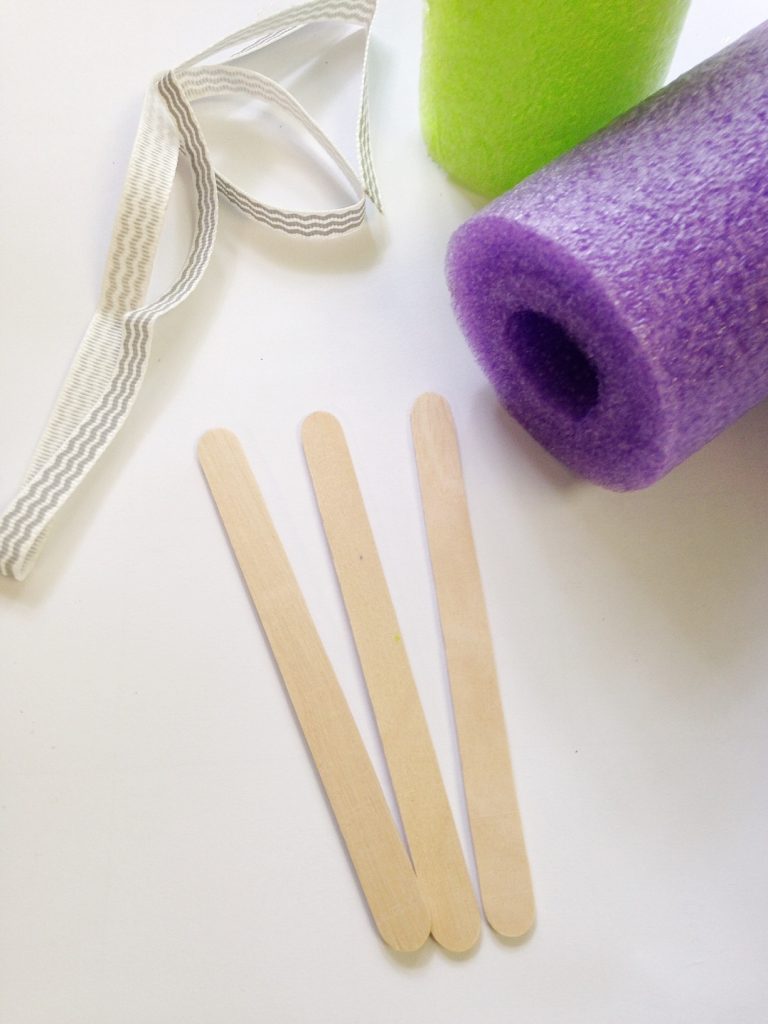 Supplies needed:
Pool noodles in assorted colors
Wooden craft sticks
Hot glue, glue gun
Serrated knife
Ribbon or string for hanging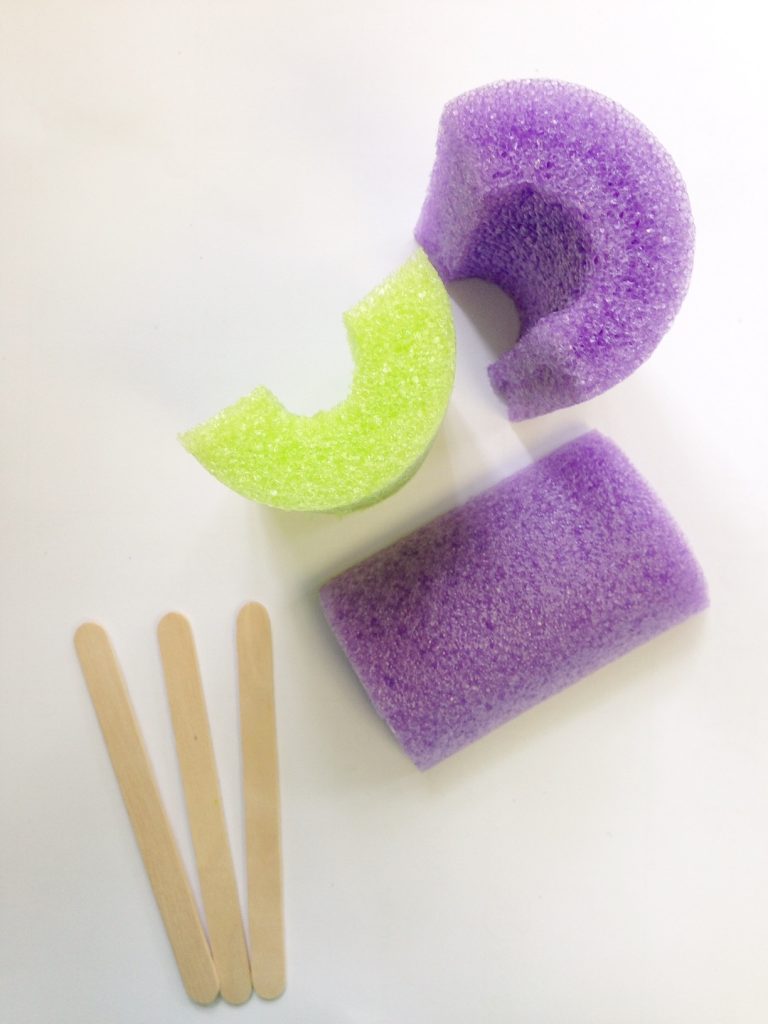 Directions:
1. Begin by cutting the pool noodle into 3-4 inch segments using your serrated knife and a simple sawing motion.
2. Next, you want to cut each segment down the middle, so they are now in half.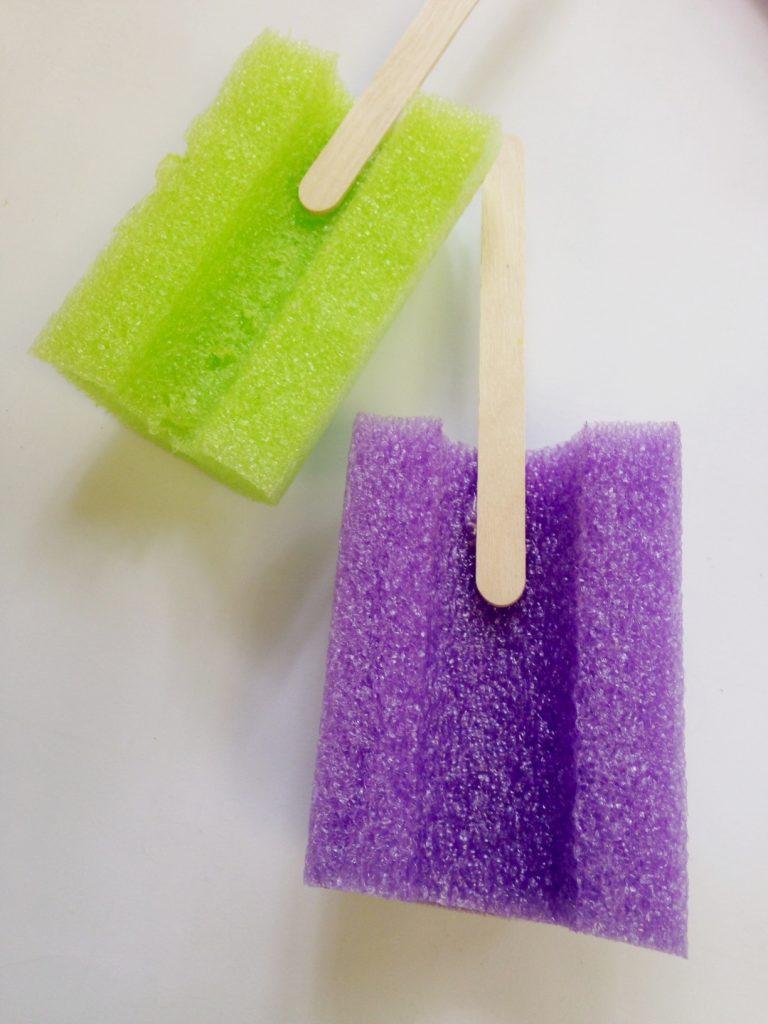 3. Place some glue at the end of the wooden craft sticks and press a pool noodle segment to each, holding it in place until secure.
4. You will now see the popsicle shape/look. The pieces are now ready to be attached to the ribbon.
5. Add some glue to the top of the popsicle and press it to the ribbon. Hold in place until attached.
Repeat until the garland is the length of your choice.
Your pool noodle popsicle garland is now ready to be hung. Add some tape to the sides and hang from an entryway, wall, or even mantel.
Get your party started when you give these easy and inexpensive pool noodle garland a try!