DIY Child's Handprint Keepsake Canvas Wall Art
This post may contain affiliate links, view our disclosure policy for details.
I LOVE to see ideas for child's handprint keepsake ideas (you can see some on my Pinterest board here!) but to be quite honest they can be a lot of work to get your kids to cooperate as well as messy!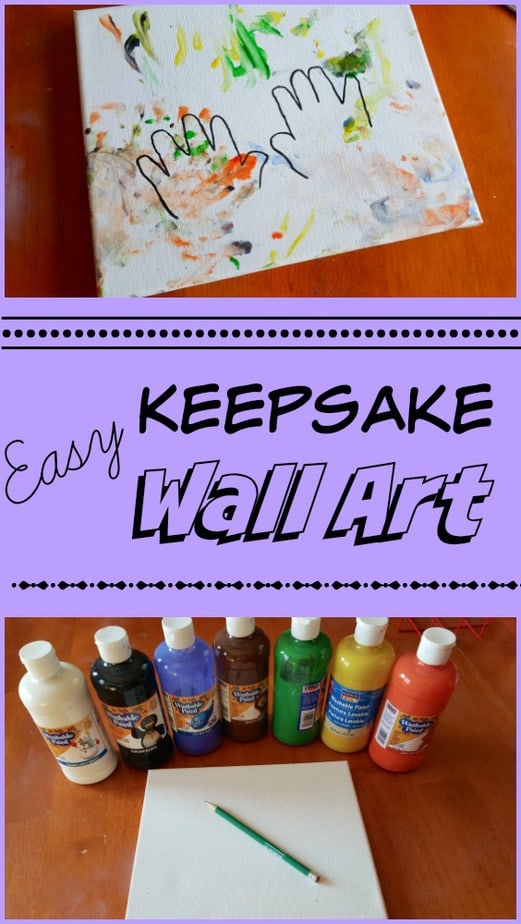 So I came up with a modified but fabulous idea that I actually put together for my husband for Christmas although this is a perfect idea for Mother's Day and Grandparent's Day! You'll have a simple to create (less mess) beautiful keepsake to cherish for years to come!
Baby Keepsake Wall Art Materials:
Wall Canvas (or Paper)
Paint (I recommend washable
for young kids, acrylic
for older)
Pencil
Sharpie marker

Optional – clear sealer spray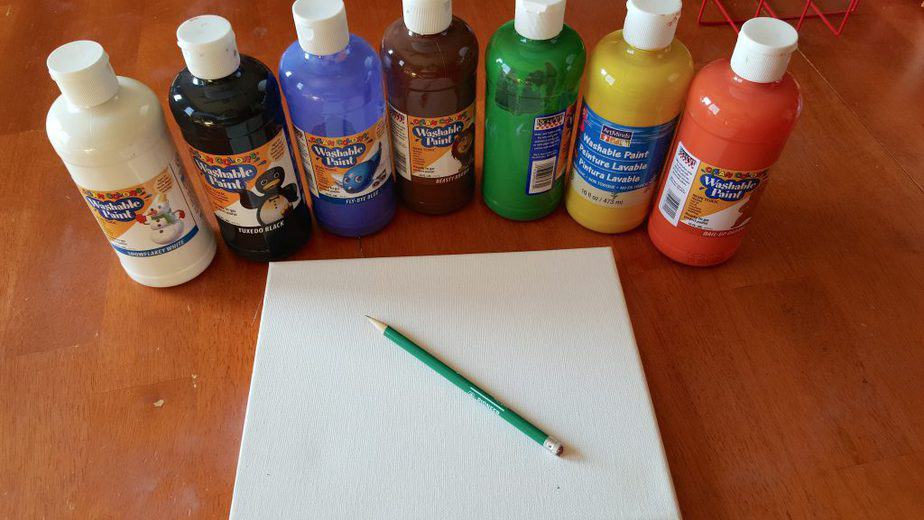 Because my daughter is so young we did this right in her highchair which was perfect! I recommend either stripping the kiddos down to their diaper or putting on an art smock
and old t-shirt. I personally prefer acrylic paint because it's more permanent and the colors are more vibrant but for toddlers I also go for the washable paint!
The KEY to this project is to lay your child's hands on top of the blank canvas FIRST before any paint is added! Trace their hands with a pencil and then let them go to town painting everywhere on the canvas.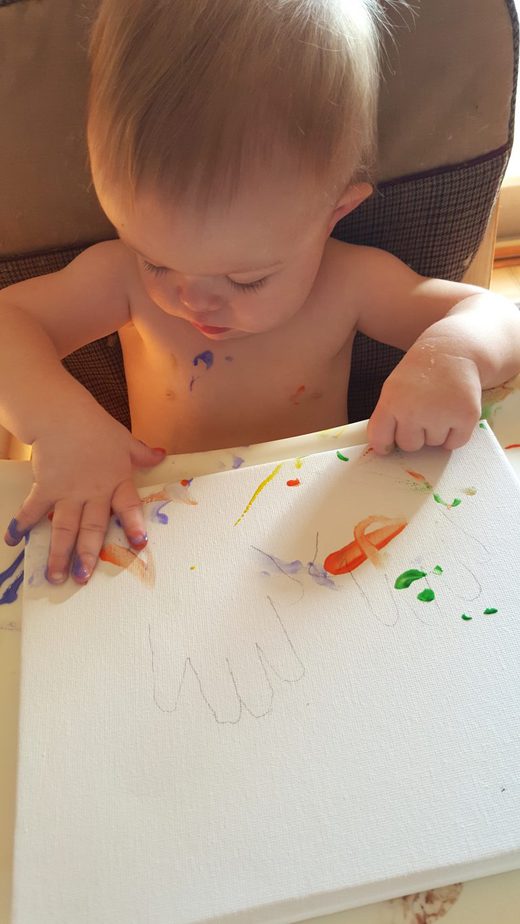 This method ensures not only that kids tend to stay a little cleaner (at least the older ones!!) AND that the child doesn't need to sit still for long periods of time. It also makes this method WAY easier to create handprint keepsakes in a larger daycare or preschool setting rather than needing to paint each child's individual hands.
I plopped small globs of washable paint directly on my daughter's highchair tray and let her do her thing. Let them paint right over the pencil outline – it's ok! Once she was done I just whisked her into the tub to wash up leaving the artwork to dry right on her highchair.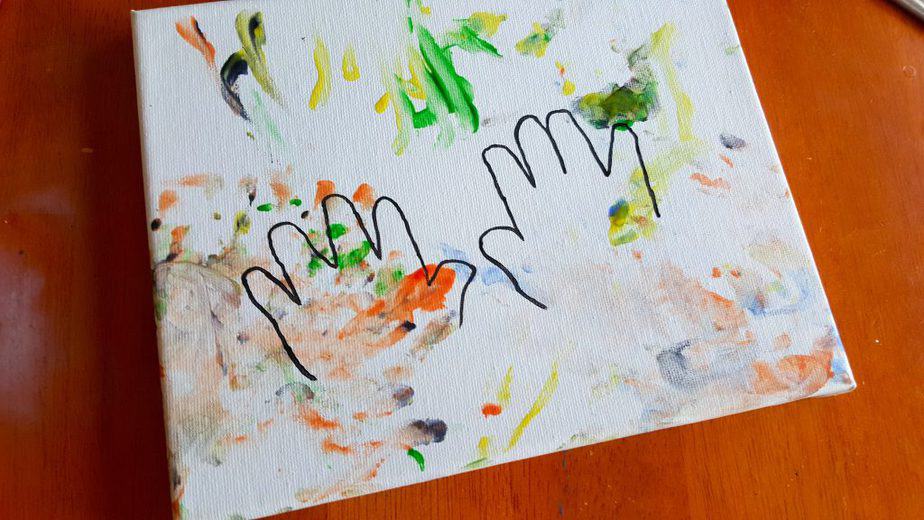 Much later after the paint had dried I came back with my Sharpie marker and traced over the pencil outline for my daughter's hands. You can even use black acrylic paint if you have an extraordinarily steady hand. Make sure you date it – even if it's just on the back of the canvas! That way you know how old your child was! As they grow older you can optionally have them trace their bigger hands over the baby handprints and continue to grow off the canvas!
You can modify this idea for handprints, footprints, specific color themes or anything else you want! You can also modify our travel memory boxes to hold your memories in!