DIY Belle Inspired Umbrella "Parasol" – Beauty & the Beast Dress Up
This post may contain affiliate links, view our disclosure policy for details.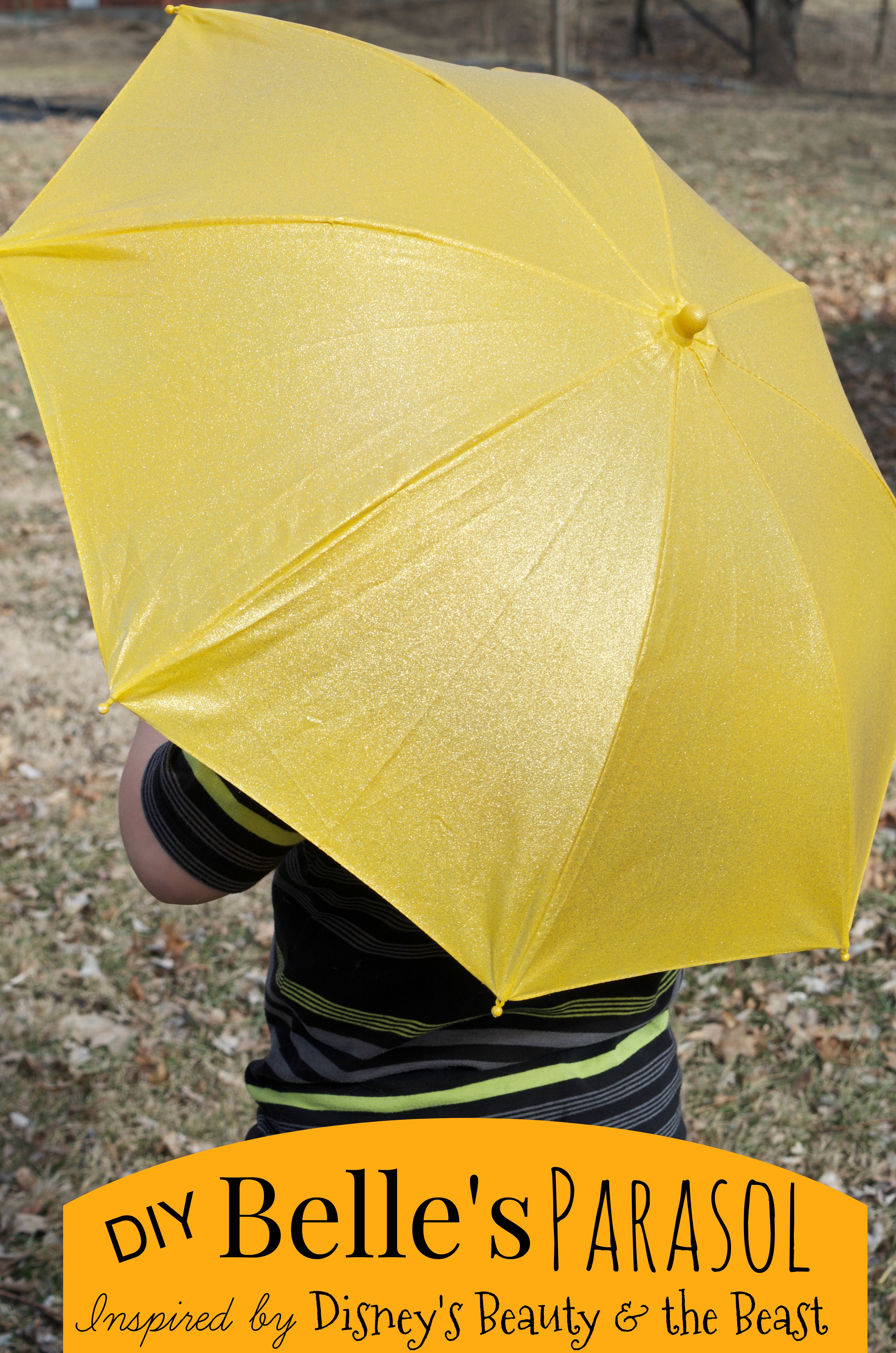 I am SO excited for the NEW Disney Beauty & the Beast movie (if you couldn't tell by our popular diy Beauty & the Beast wall decor and diy party ideas post). I had some leftover white umbrellas from my Valentine's Day Door Hanger project and came up with this incredibly EASY way to make a Belle inspired umbrella "parasol"! This is SO cheap and adorable for your kids that want to play dress up! You'll need only 3 things and it costs approximately $5 for each umbrella total depending on your supply costs. You can make this even cheaper by buying in bulk and using coupons at your craft store!
DIY Belle Fashion Dress Up Umbrella Materials: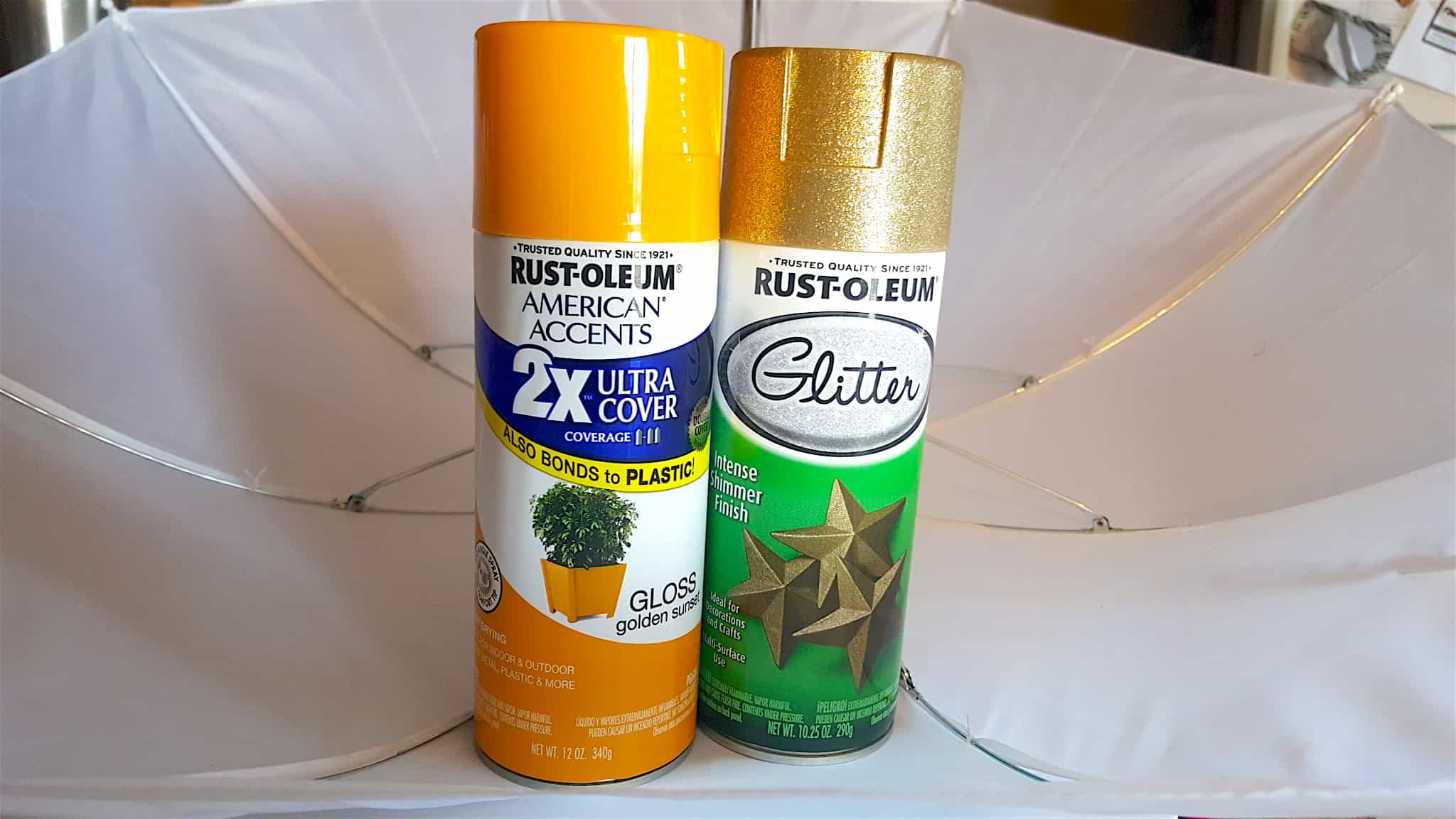 white umbrella (*see note below)
Yellow spray paint (I actually used Golden Sunset.)
Gold Glitter Rustoleum spray paint
*Oriental Trading sent me this 6 pack of white umbrellas which is perfect for this project. They are a little cheaper in the 24 pack which would be fun for parties. Oriental Trading also sells actual white parasols for a little bit more cost. 
DIY Belle Umbrella Instructions:
You guys – this was literally the EASIEST craft I've ever done. The ENTIRE thing took UNDER 5 minutes! It was awesome and looks amazing!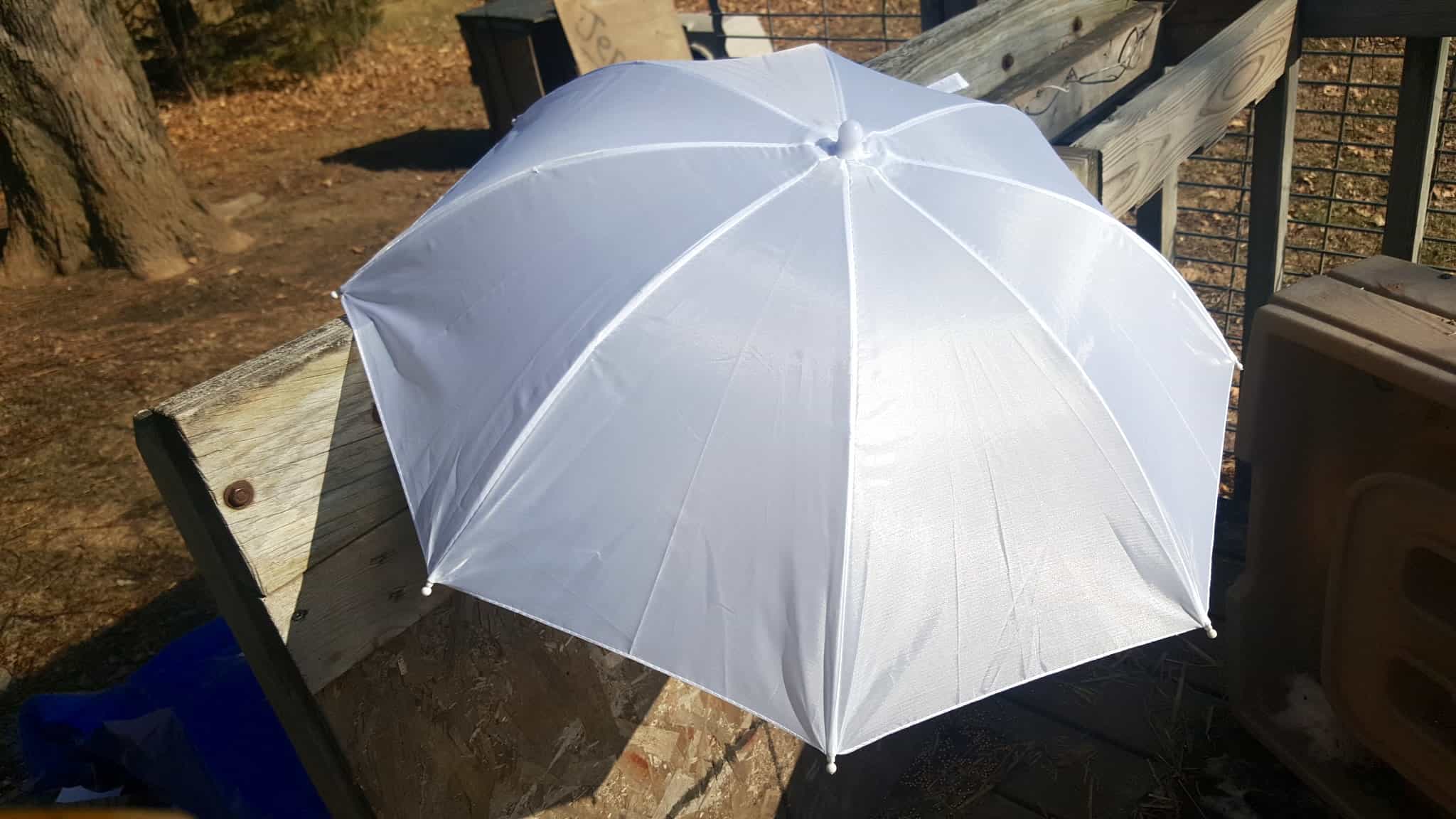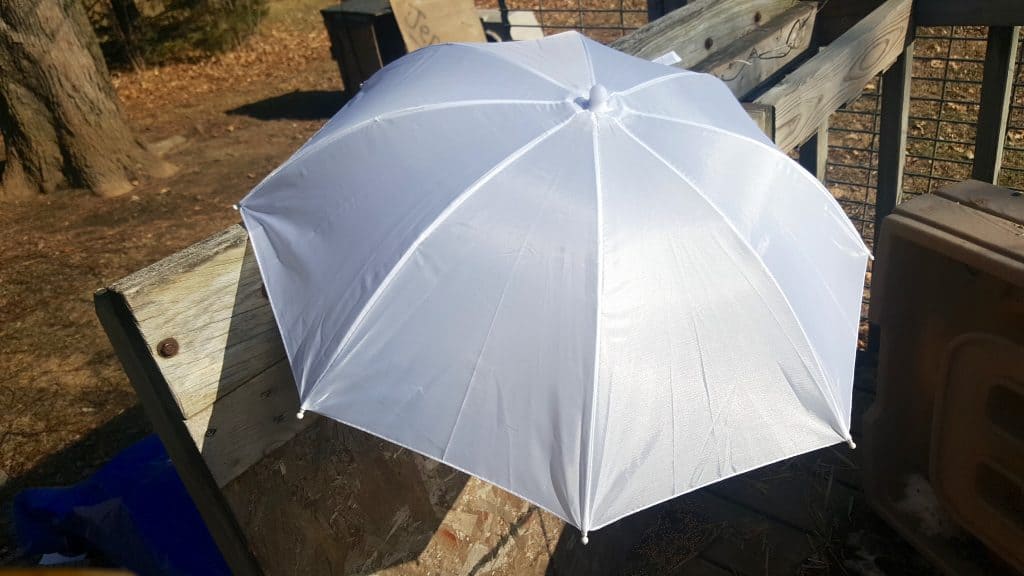 Simply open up your umbrella outside and secure is so that it cannot blow away. I shoved my umbrella handle down inside my deck garden box.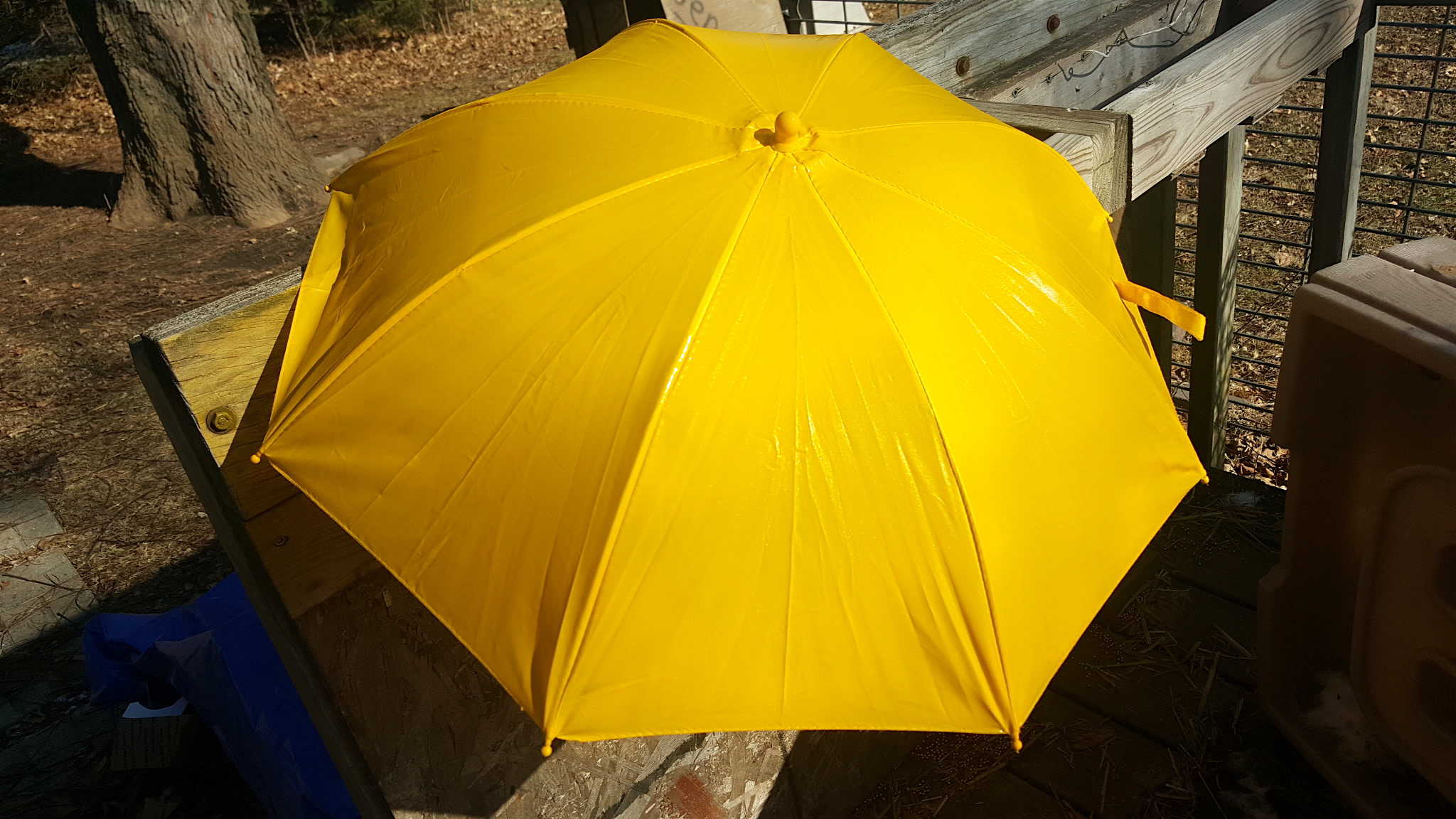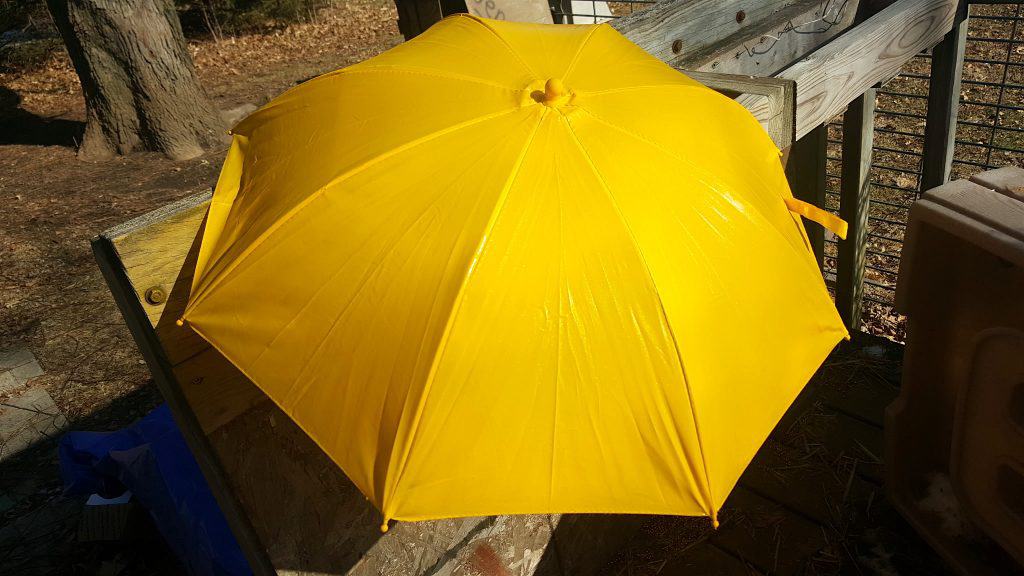 Spray the umbrella with your yellow spray paint. For this project I just did the top outside of the umbrella.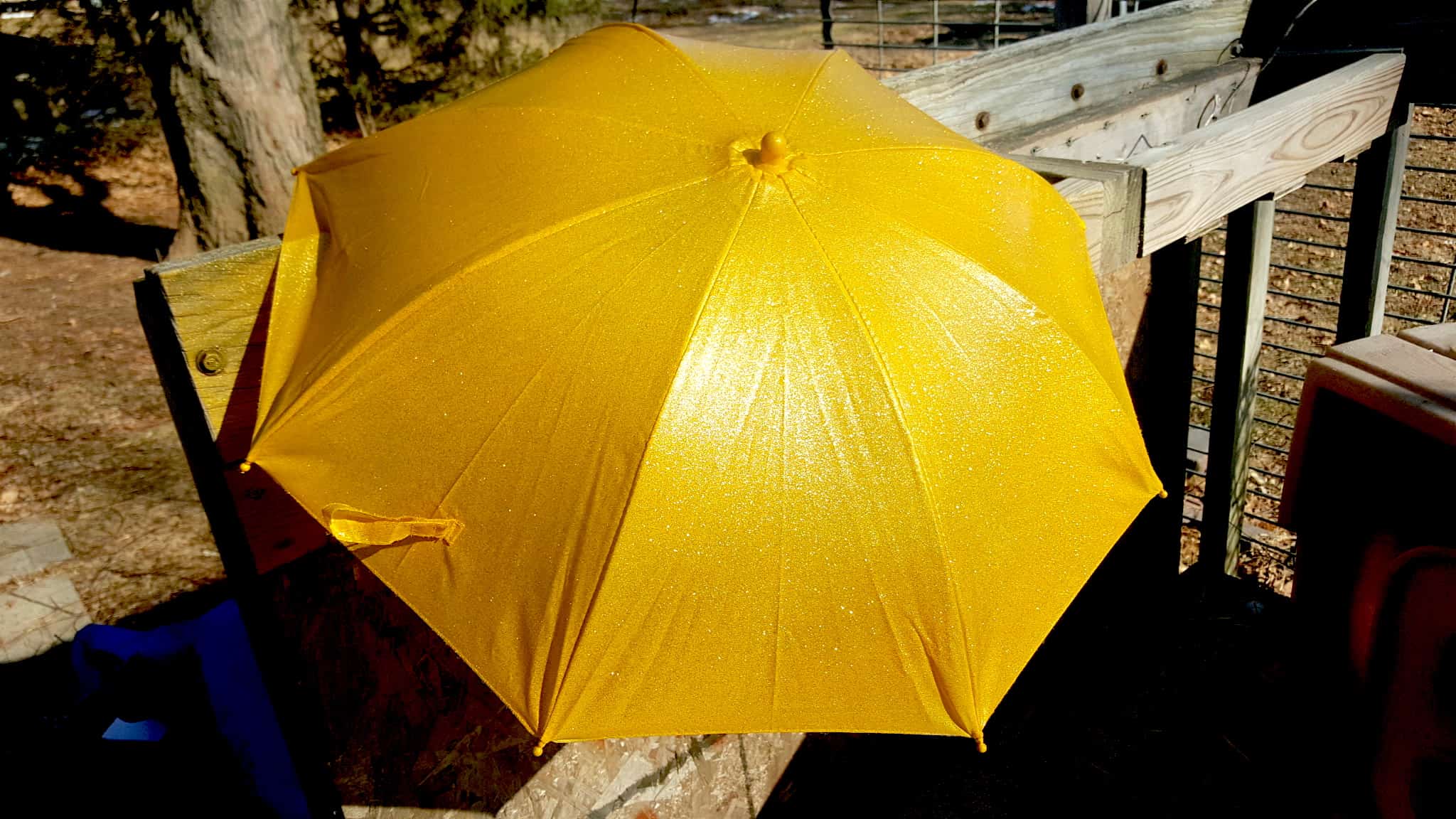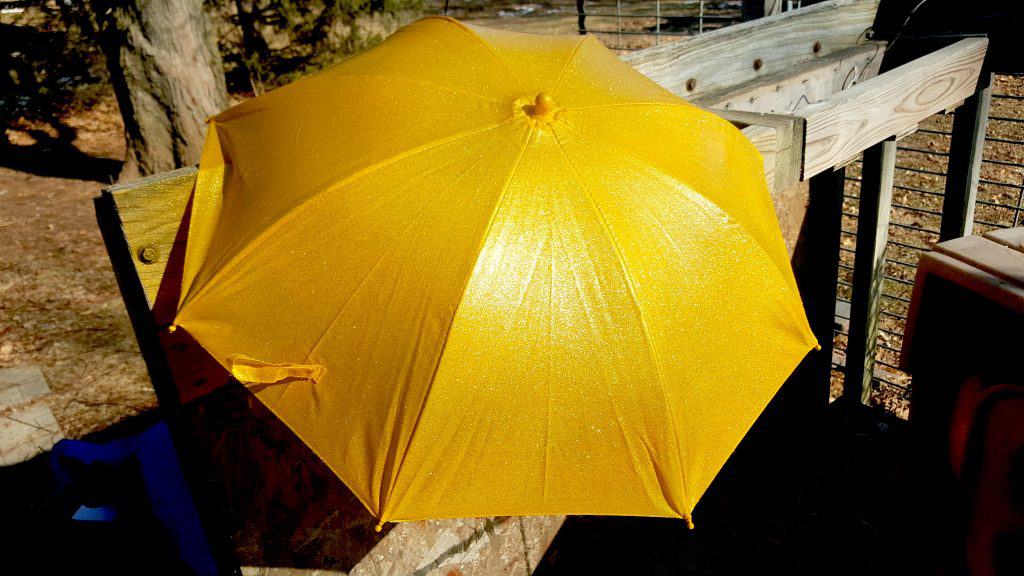 As soon as you're done spraying the yellow color just spray on the glitter paint! No need to wait for it to dry!
For those of you wondering why I didn't JUST use the gold glitter spray paint it's because the glitter spray paint is meant to go on top of the color you want – in this case Belle needed a bright yellow umbrella. So you will want to spray paint your umbrella yellow BEFORE you add the glitter spray paint on top!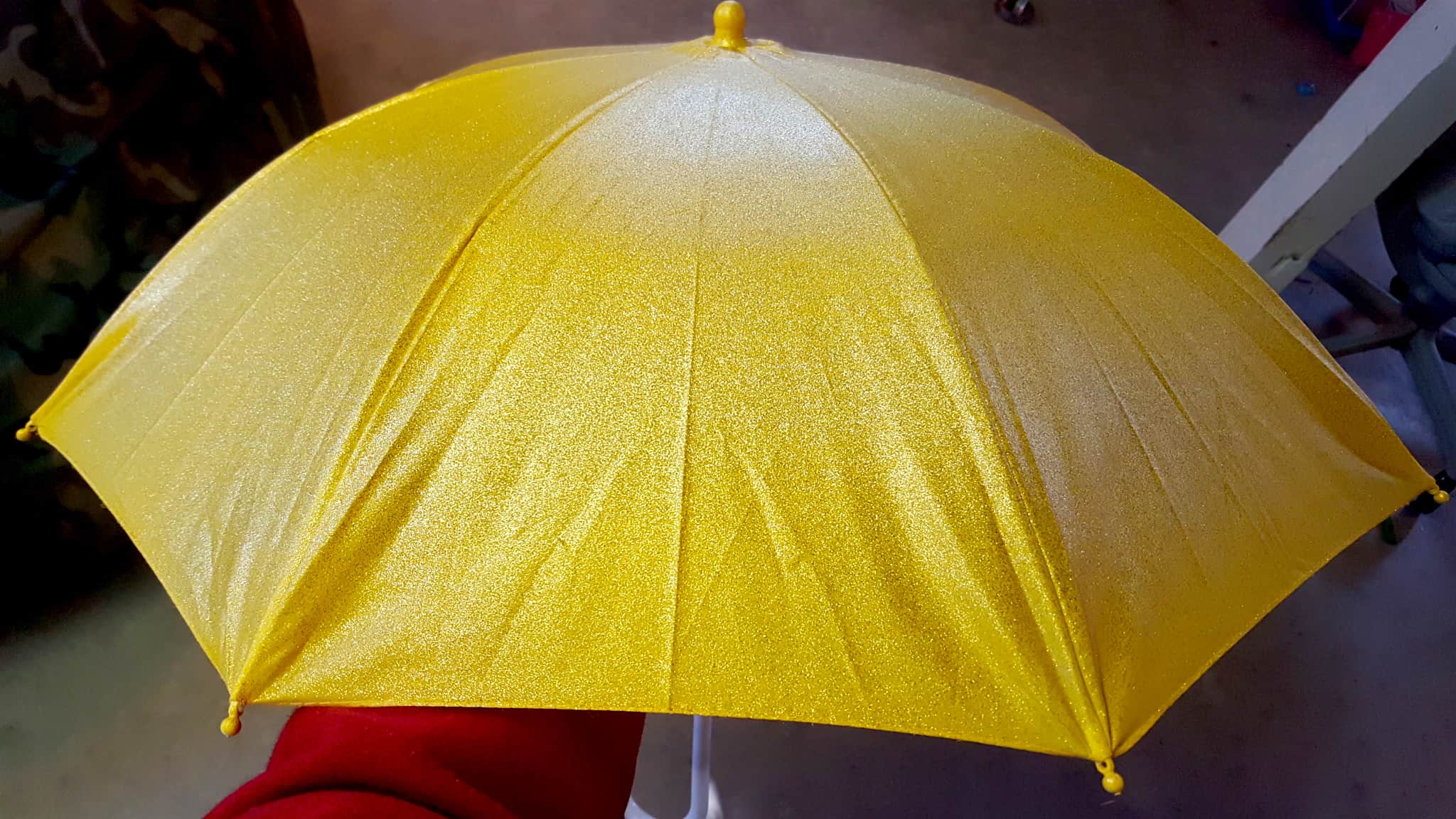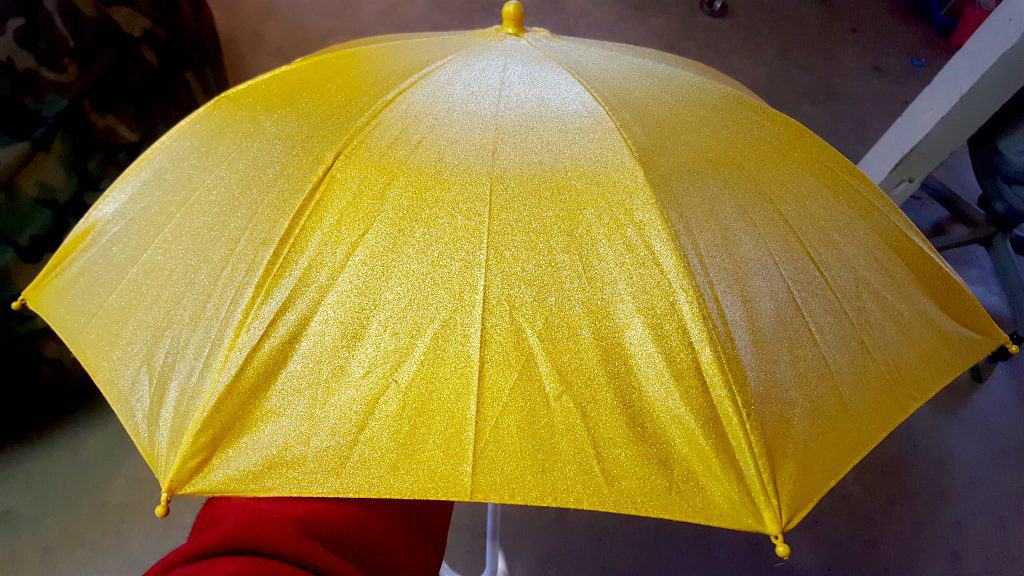 You do NOT have to wait for the yellow to dry in order to spray the glitter spray paint on! You can spray the glitter on right on top of the yellow – wet or dry! If you've never used glitter spray paint it might take a minute for the can to get spraying, but once it does it comes out in full force! Don't worry about making everything perfectly even coated (for the yellow OR the glitter!) – just cover the white the best you can and when it is all finished it will look great!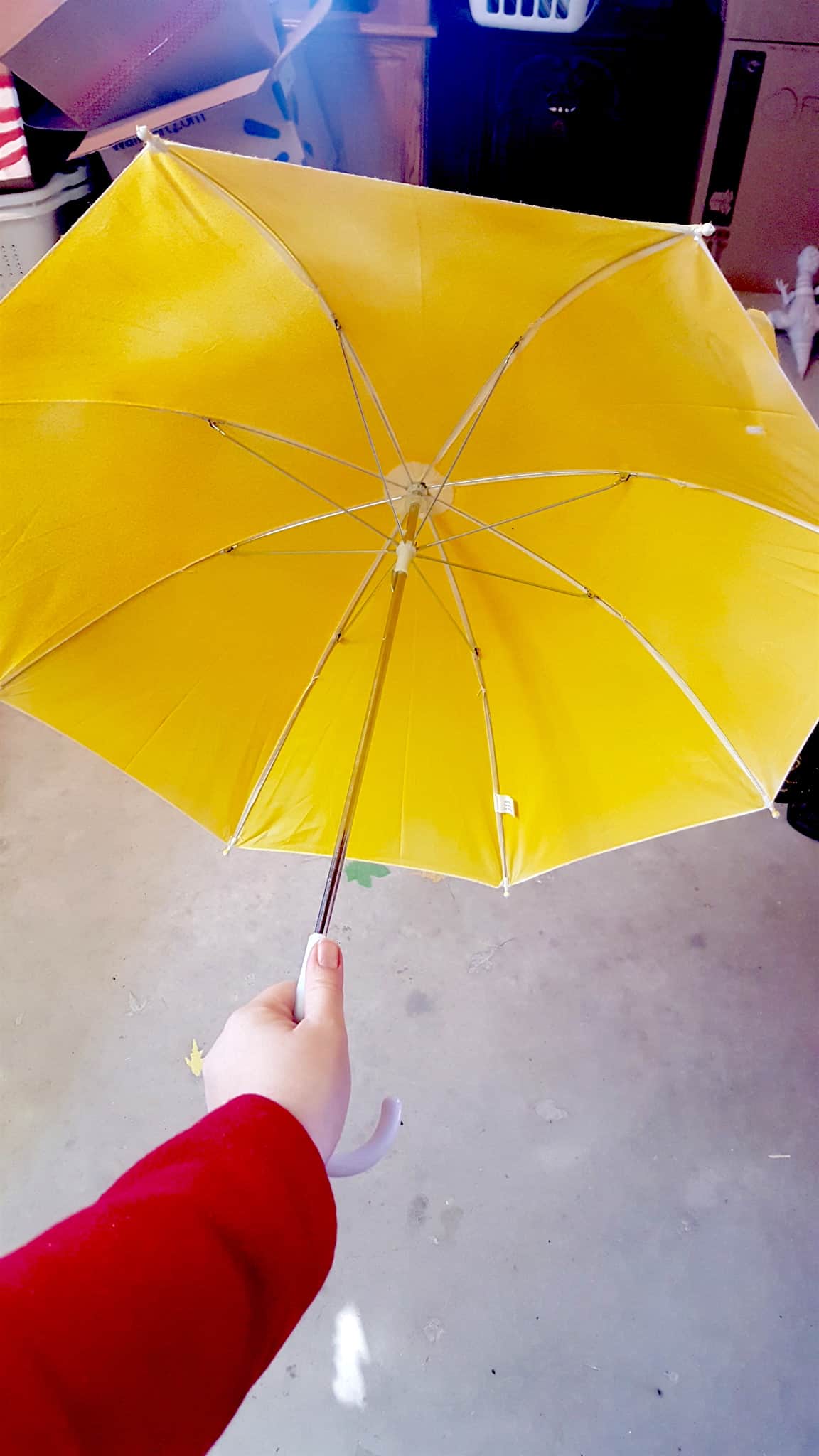 Here is the view inside the umbrella that I left as is. You can see the yellow shows through wonderfully! You could spray paint the handle if you really wanted to but my daughter is so little she won't know or care! If you want it to look more like a parasol simply take a long strip of lace and hot glue it underneath the rim of the umbrella! You can even keep it white if you want too or spray that yellow as well.
So far I haven't had any issues with the glitter "shedding" everywhere like I would have expected! Phew!