Conservation & STEM Technology in Disney Theme Parks Entertainment
This post may contain affiliate links, view our disclosure policy for details.
Visiting Walt Disney World is a big deal for families all across the world but I wanted to explore it with conservation and STEM technology in Disney in mind. How does STEM technology and careers as well as conservation play a part in entertainment? I was given complimentary access into the Disney Parks for one day to get a closer look.

Searching on Pinterest and Google for articles on Walt Disney World and theme parks in Orlando, Florida – you'll see there are literally ZILLIONS of articles out there. From"Best Food at Disney" to "Tips with Toddlers in Theme Parks" – there's plenty of coverage on how to make your day(s) at Disney the best.
In fact there are quite a few behind the scenes tours at Disney that cross over into STEM technology in Disney and conservation as well.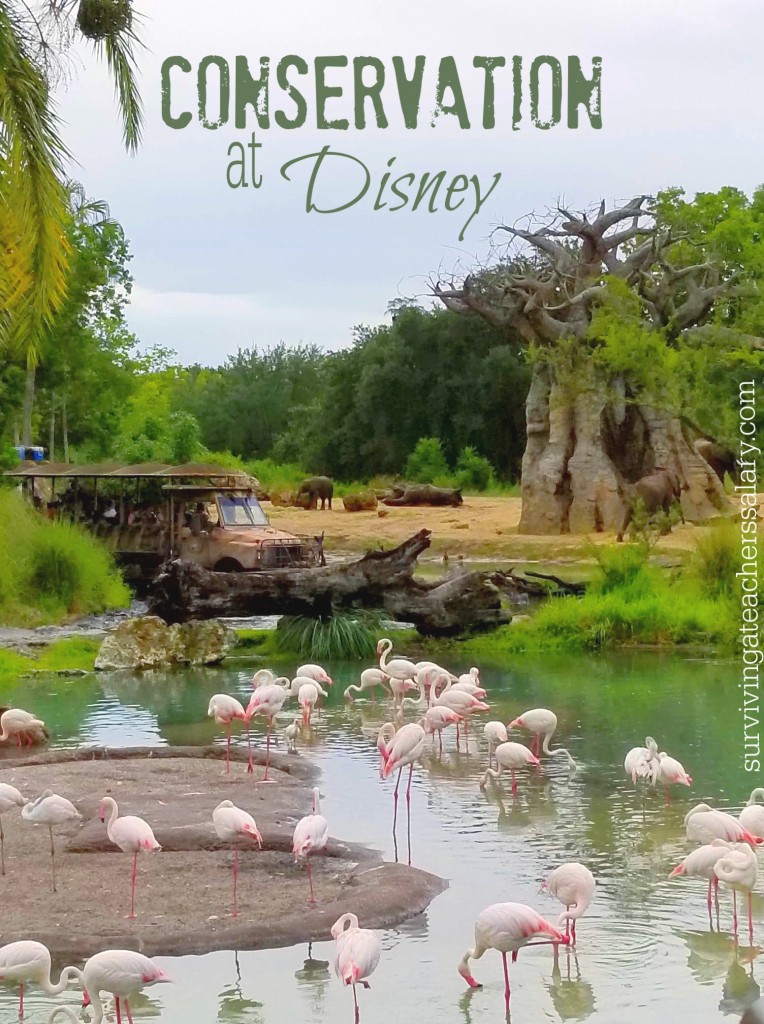 However, growing up in central Florida I grew up seeing the educational side of Disney. And since then Walt Disney World (and across the world) has become a center for cutting edge technology and strides in conservation efforts.
This by no means covers even a fraction of the amazing STEM technology incorporated or conservation efforts by Walt Disney World but hopefully you will be inspired by some new facts below.
FUN FACT: Walt Disney World Resort is approximately the size of San Francisco.
Take a peek inside Walt Disney's office in California:
STEM TECHNOLOGY in Disney:
Amazing Places in the Disney Parks using STEM:
Bioluminescent Jungle & Floating Mountains in Pandora – The World of Avatar (Animal Kingdom)
The Flight of Passage (Pandora)- combining engineering with virtual technology
Test Track – Giving YOU the ability to test aerodynamic designs (EPCOT)
The China Pavilion (EPCOT) uses CircleVision presentation, a cutting edge filming and projection technology.
AVAC (Automated Vacuum Assisted Collection System) system – You may never see this but Disney has one of the most advanced trash collecting/compacting systems in the world running beneath Magic Kingdom. I'm not just talking about Disney's cast member tunnels – I'm talking about the trash sucker that moves trash underground from one part of the park to another. You can also see this on the Keys to the Kingdom tour.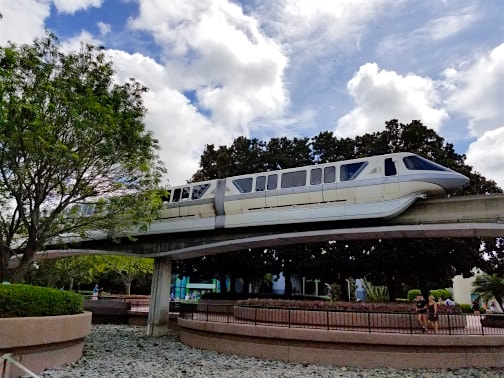 Imagineer FIRSTS & FUN FACTS:
Imagineering holds more than 100 patents in special effects, ride systems, interactive technology, live entertainment, fiber optics and advanced audio systems.
Imagineering created and sponsors Imaginations, a design competition that challenges college students to conceive a new theme park, land, restaurant, merchandise location, product or other Disney-style themed entertainment experience.
They created the FIRST daily operating monorail system in the United States. (Disneyland Parks)
They created the FIRST computer-controlled thrill ride (Space Mountain, Magic Kingdom).
They created the FIRST trackless ride vehicle system. (Pooh's Hunny Hunt, Tokyo Disneyland Park; Luigi's Rollickin' Roadsters, Disney California Adventure Park)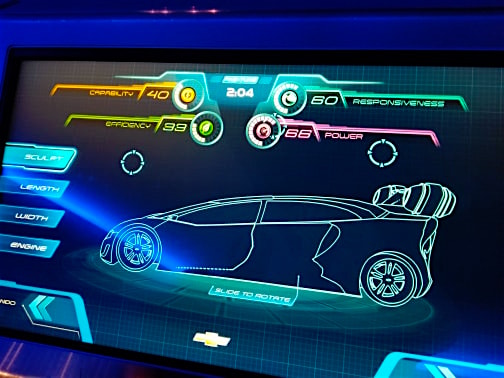 CONSERVATION in Disney:

Disney Conservation Fun Facts:
Disneyland Resort recycles more paper each year than the weight of nearly 40 Disneyland Railroad steam engines.
Energy efficient LED lighting is used throughout the parks and resorts.
Solar Power & Recycling are incorporated in many facilities.
Water in many attractions is stored, treated, and reused.
The Shanghai Disney Resort uses a Combined Cooling and Heating Plant (CCHP), a grid-tied, gas-fired power plant that uses excess engine heat for cooling and heating and produces compressed air by self-generated electricity, tripling the resort's overall energy efficiency.
Environmentally friendly building material is used when possible.
The green waste from pruning and disposing of Disneyland Resort plants is recycled and used as compost throughout Orange County.
Disneyland Resort recycles enough scrap metal each year to make the equivalent of 66 ride vehicles for Indiana Jones Adventure.
Of the approximate 40 square miles at Walt Disney World Resort, nearly one-third has been set aside as a dedicated wildlife conservation area.
Disneyland Resort recycles more glass each year than the weight of nearly three Mark Twain Riverboats.
In 2017 they reduced their net emissions by 41% and diverted 46% of waste!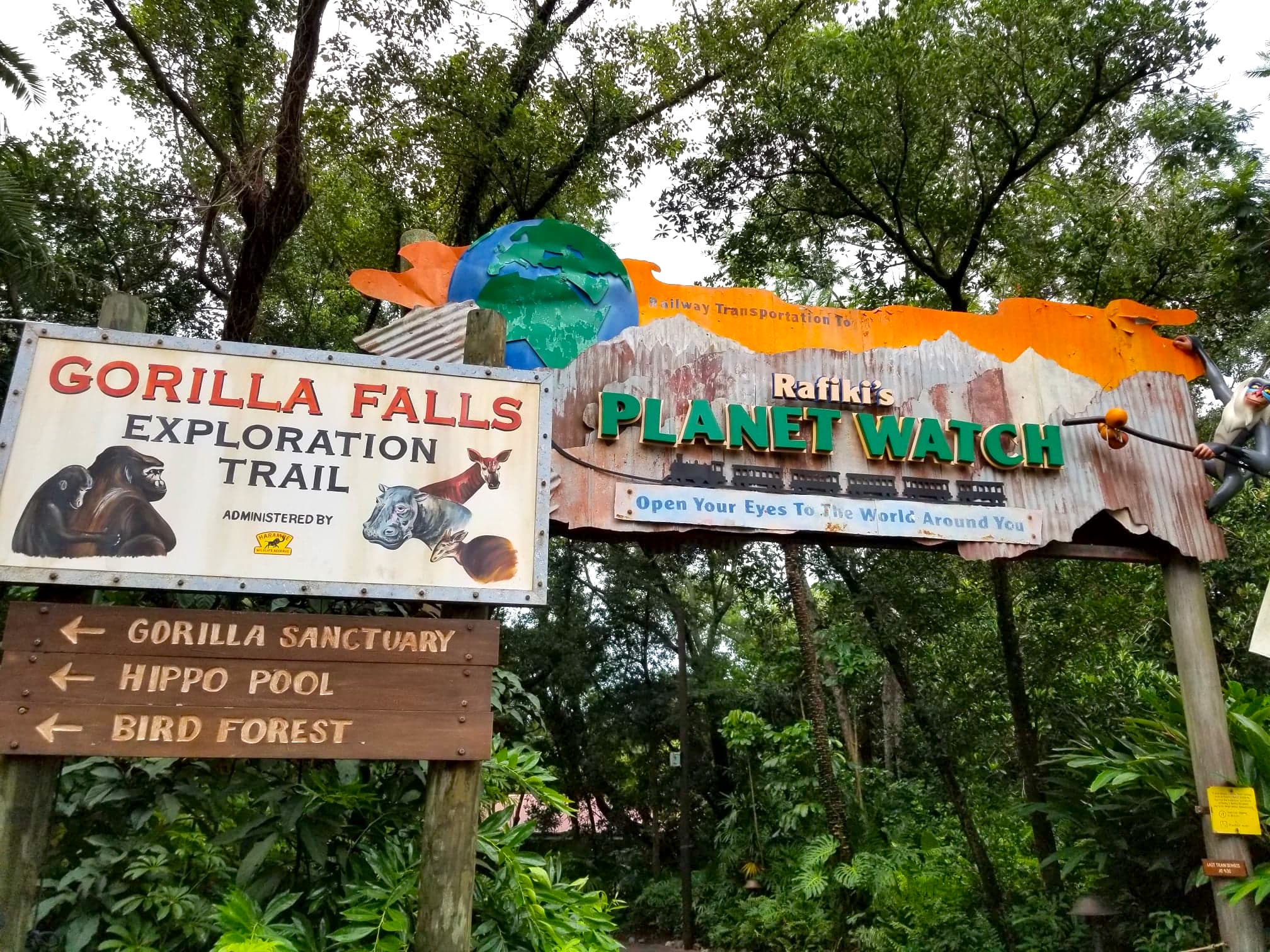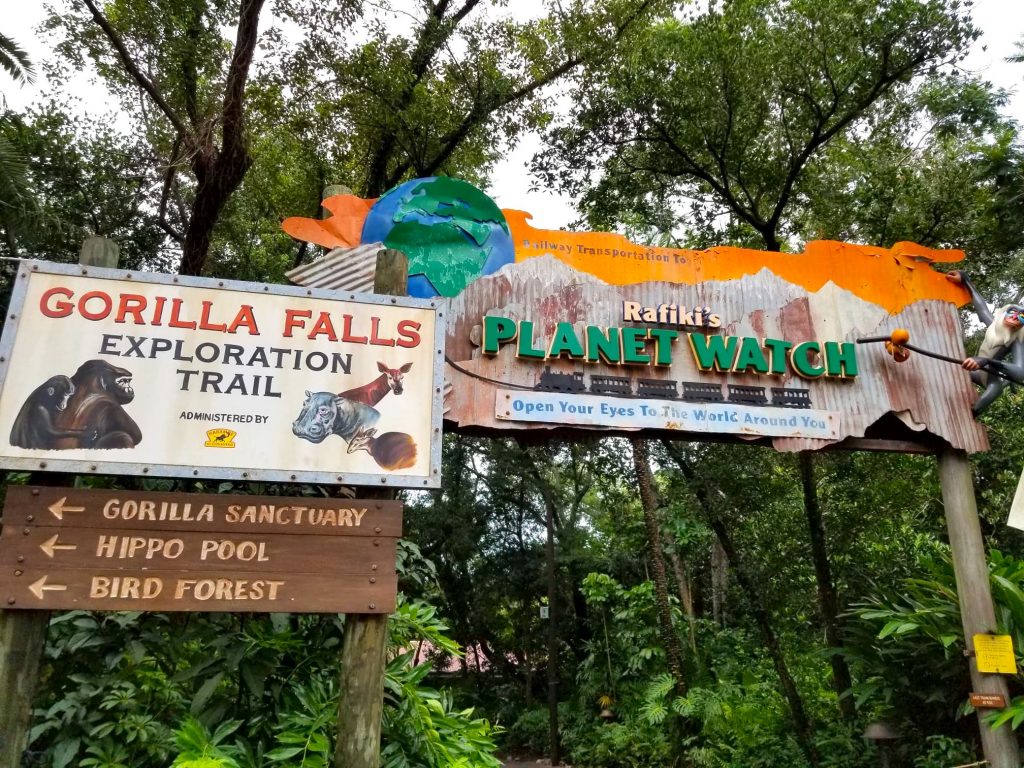 By the end of 2018 Disney will:
Power a solar facility that will generate enough renewable clean energy to power 2 of its 4 theme parks.
Reduce greenhouse gas emissions by more than 57,000 tons per year.
In April 2018 the Disney Conservation Fund awarded $8 million to support the conservation efforts of 80 nonprofits around the world.
The Animals, Science and Environment team cares for more than 7,000 animals.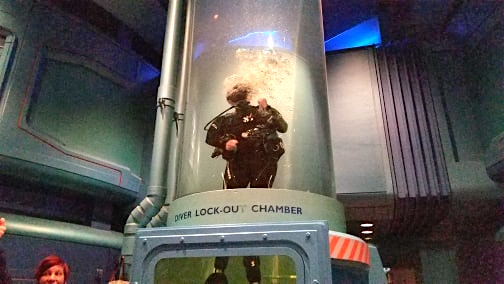 Growing Disney Food:
I grew up taking field trips to Epcot, doing behind the scene tours for school groups, etc. I've always been fascinated with the strength of Disney's conservation and innovative programs for growing their own food and caring for wildlife on such a tremendously large scale.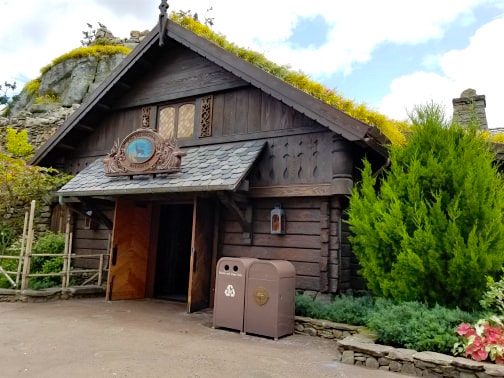 DID YOU KNOW!?:
The Land (EPCOT) is actually a restaurant supplier!
If you eat fish or vegetables in EPCOT, chances are, it was grown right there!
The EPCOT greenhouses produce over 27,000 heads of lettuce per year!
The "Living with the Land" boat ride takes you through Disney's greenhouses (hydroponic, aeroponic & aquaponic), fish hatchery, AND by their USDA scientific research laboratory.

BEHIND the SEEDS TOUR:
The Behind the Seeds tour takes you on a one hour walking tour of Disney's fish farm and 4 greenhouses in EPCOT. You'll encounter:
Sensory challenge with herbs/spices
Lady bug release
Vegetable taste test
Fish feeding
Sprouting a seed in your pocket to bring home
Latest gardening tips
Seeing how exotic crops and gigantic fruits and veggies are grown without soil
Disney Wilderness Preserve:
A lesser known area of Disney not far from Orlando in Kissimmee, Florida is the Disney Wilderness Preserve. The Nature Conservancy's 11,500-acre Disney Wilderness Preserve is home to over 1000 species of animals and plants and is just a short drive over from the Disney parks. Surprising to me was that it is actually the head of the Greater Everglades watershed! You can learn more about this amazing place and where to visit here.
Adventures by Disney:
Did you know that you can actually book a tour with Disney all around the world?! Visit other countries, explore our national parks, and more with Adventures by Disney! Although this is a travel company it does focus on many outdoor parks and locations around the globe in which your appreciation for nature will grow!
Click the images below for a closer look inside the life of Walt Disney!