Making Memories Together with a MARVEL Easter
This post may contain affiliate links, view our disclosure policy for details.
Disclosure: Sponsored by ©2016 MARVEL. All opinions are my own.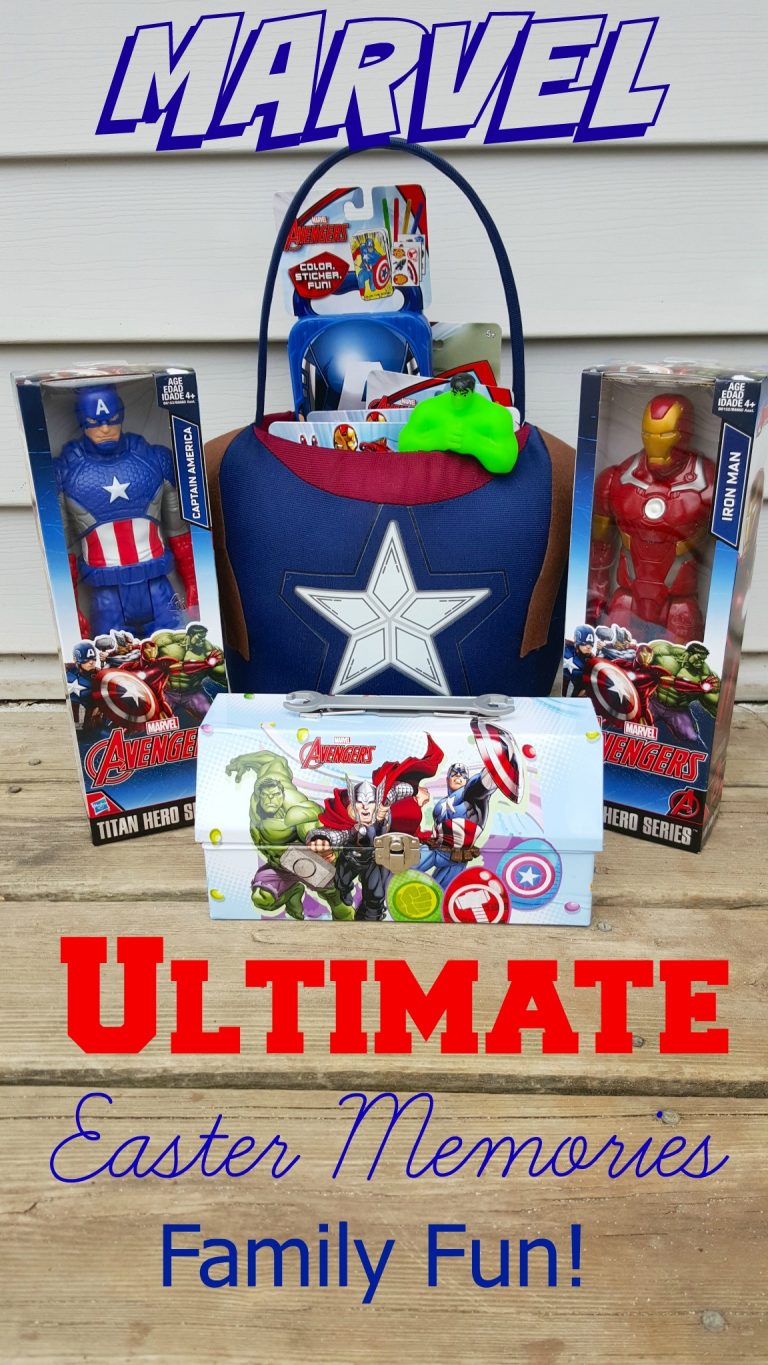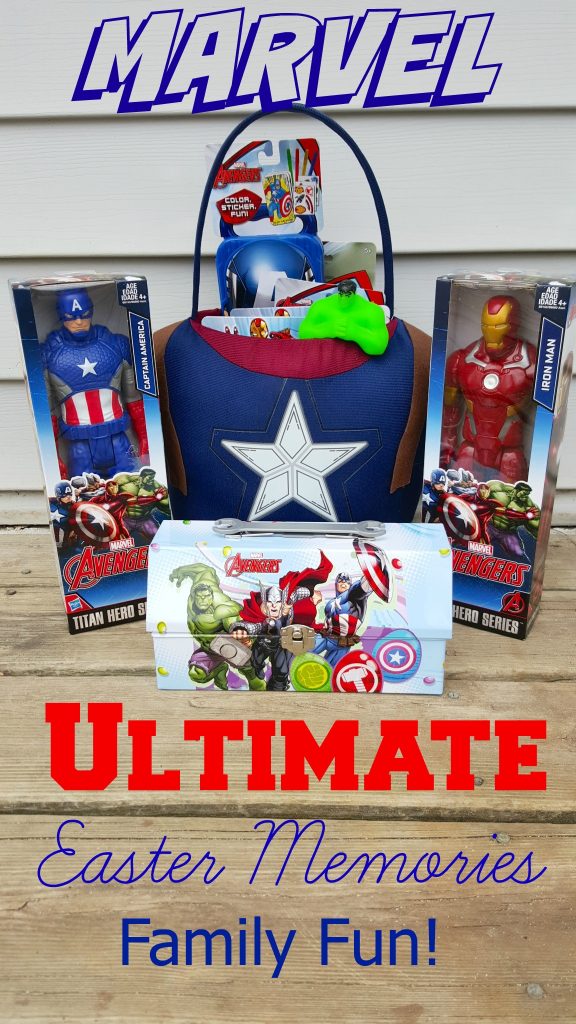 This is SUCH a fun Easter year for us because our daughter is almost a year and a half which means the really fun age with lots of smiles and innocent excitement. Her two older brothers LOVE entertaining her which is a blast to watch so this Easter I really wanted to focus on fun gifts that they can all have fun and use together instead of piles of candy or junk food. Between all of the holidays and school parties they get plenty of that! The boys have really been into MARVEL lately thanks to their cousins who are obsessed so I decided to check out the NEW ©2016 MARVEL selections at Walmart – there were a TON of choices!!! And I only had to check the Easter section to find them all!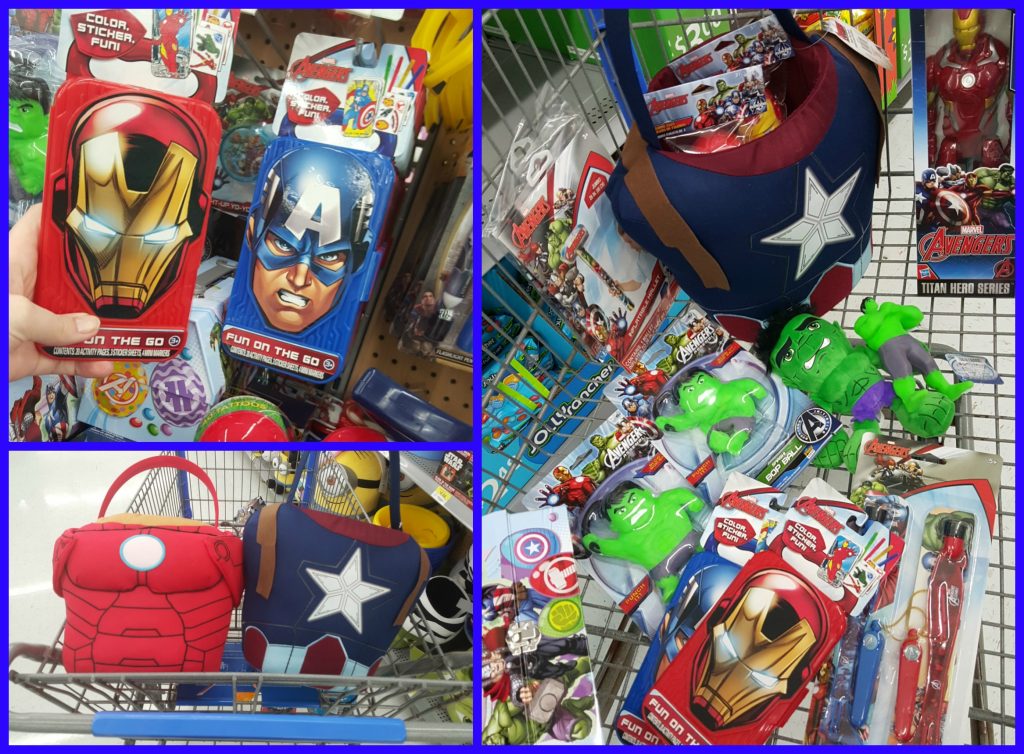 If you recall I live in the middle of nowhere but happened to be in the "big city" about an hour away so I figured their Walmart would have more selection and boy did I hit the jackpot! I saw ALL sorts of really awesome non-sugary choices this year in the Easter section! Look at just SOME of the MARVEL toys I found above! Everything from bubbles to planes, flashlights, art sets, tin purses, yo-yos, stuffed dolls, tattoos, balls, action figures, bracelets and SO much more! They even had at least 5 different kind of Easter baskets including some cool plush Easter baskets I picked up! I was thrilled to find awesome ideas that the kids could use and play together! One of their favorite cousins (who is totally MARVEL obsessed) also has a birthday the same week as Easter this year so we picked up a tin purse and goodies for her too!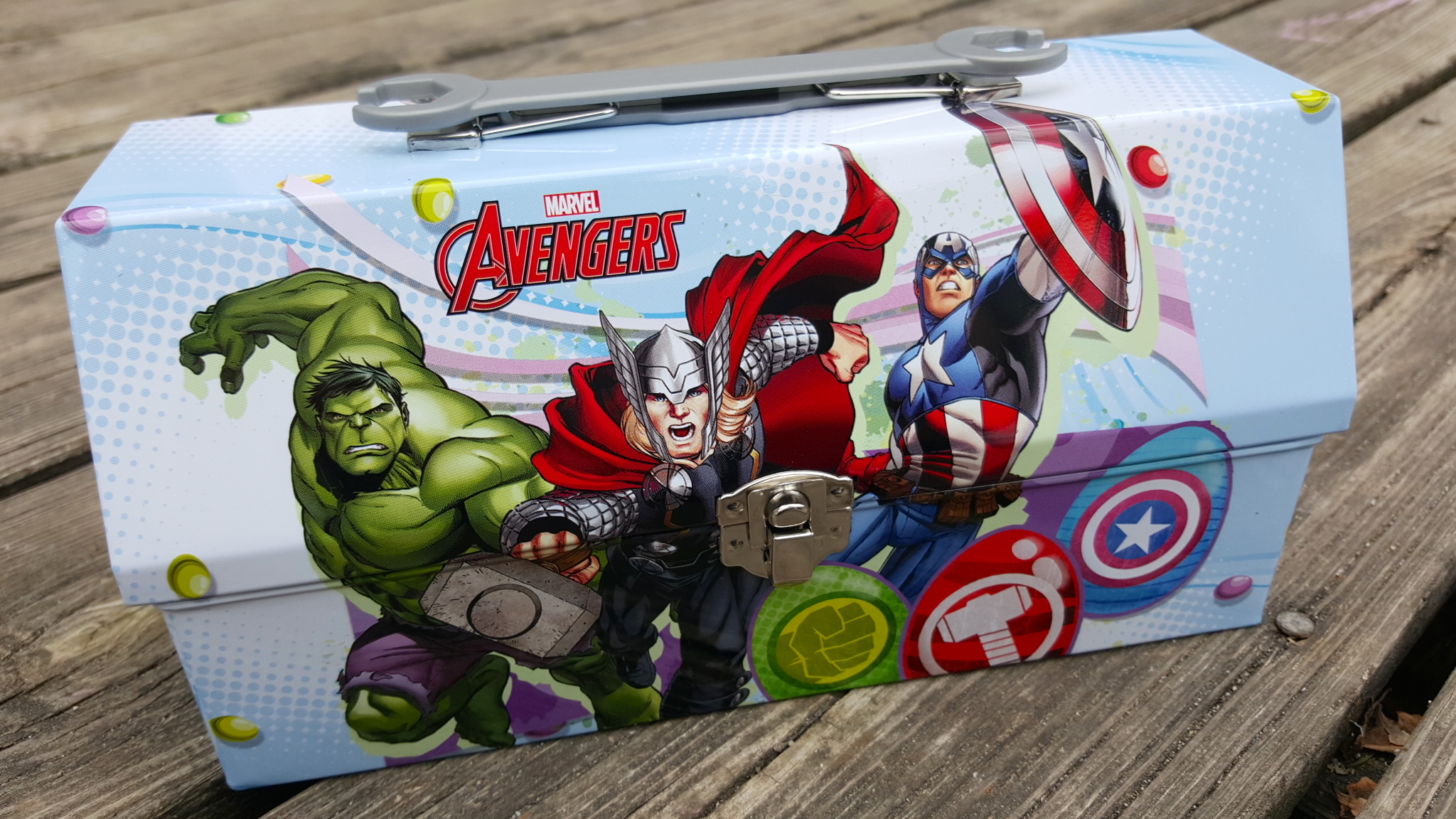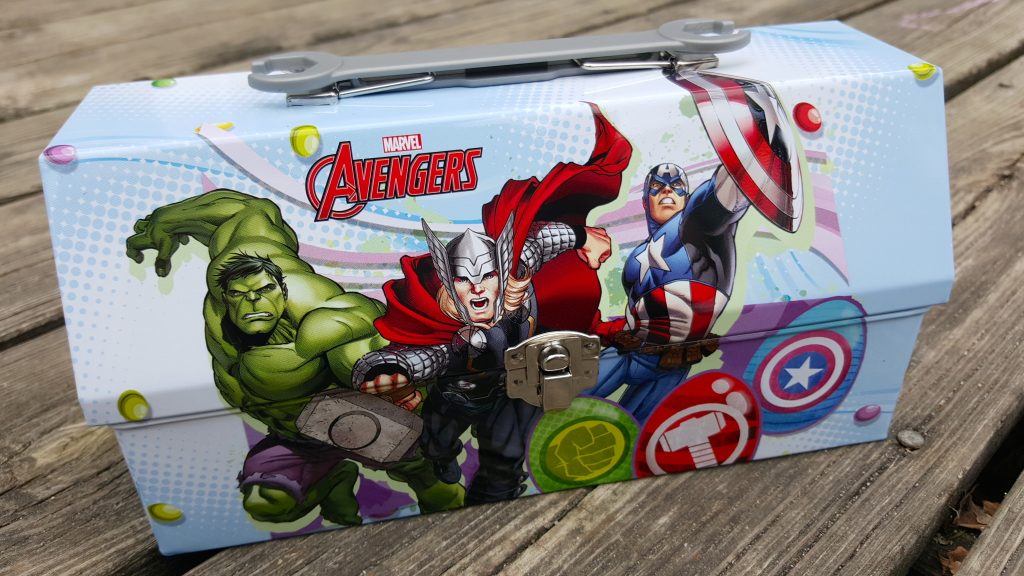 How COOL is this MARVEL tin I picked up for her!!! For Christmas I bought her some sweet MARVEL pants she's totally obsessed with!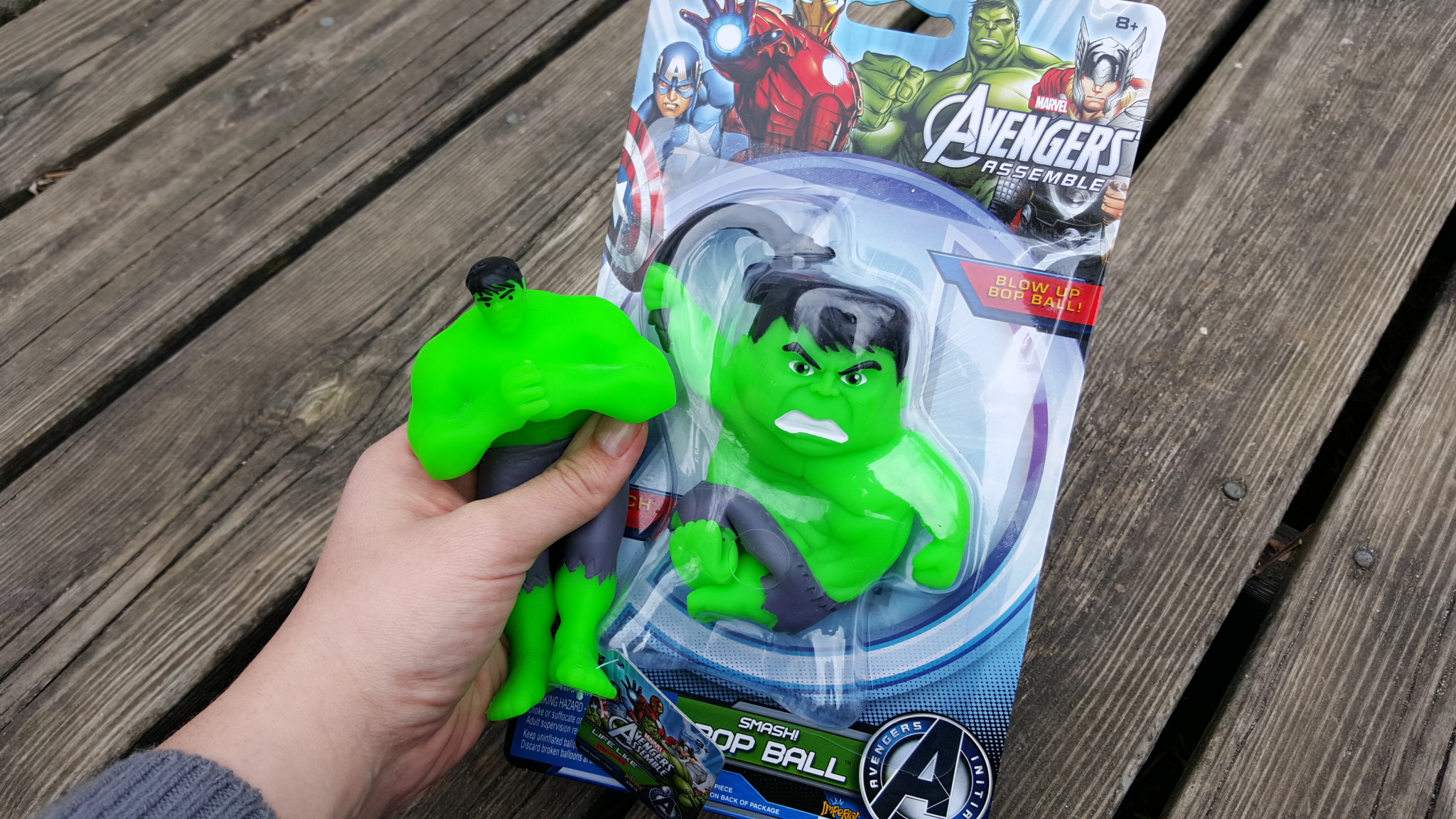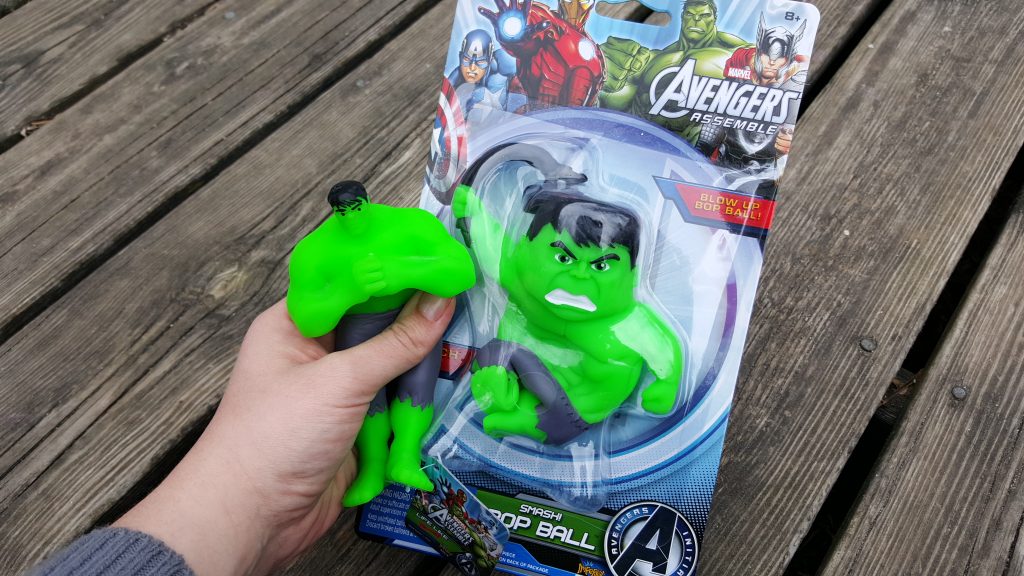 Now that the weather is warming up that means (thankfully!) electronics are phasing out in the house and outdoor fun is plentiful! I found all sorts of different MARVEL characters too – the Hulk, Captain America, Thor, Iron Man….. I couldn't believe the variety of non-candy items I found! Above is a Hulk SMASH punching ball and a weighted Hulk squishy stretchy guy that I thought was a perfect sensory addition!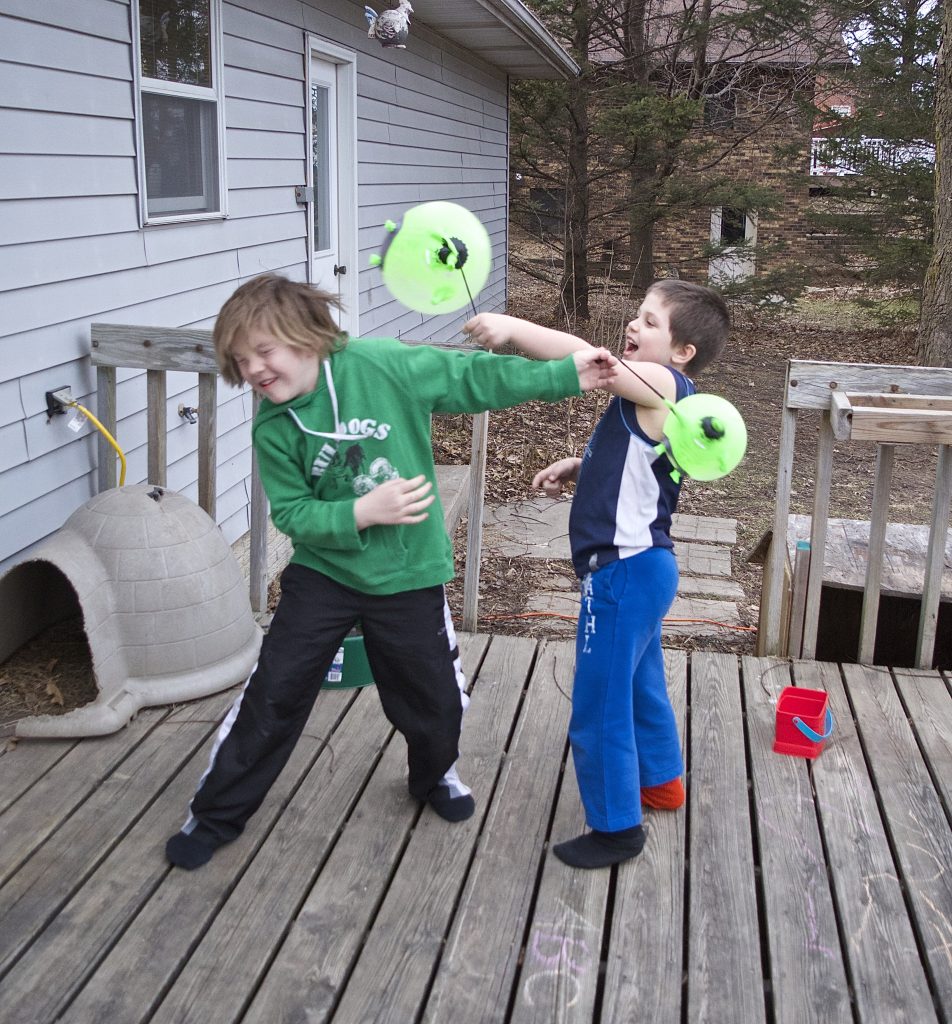 I couldn't help but surprise the kids with the Hulk punching ball early! (NOTE – NO Hulks or kids were harmed in the making of this photo!)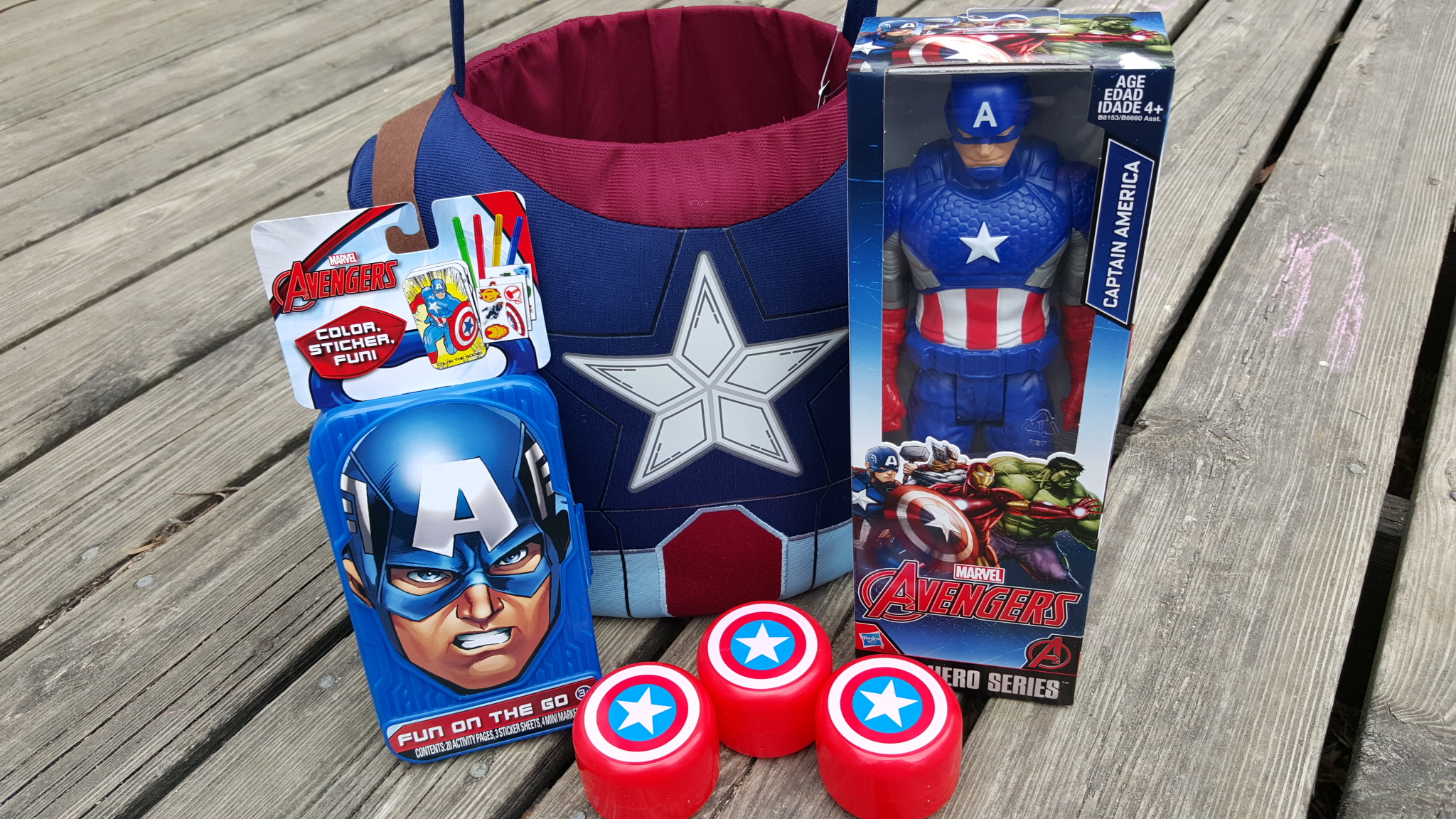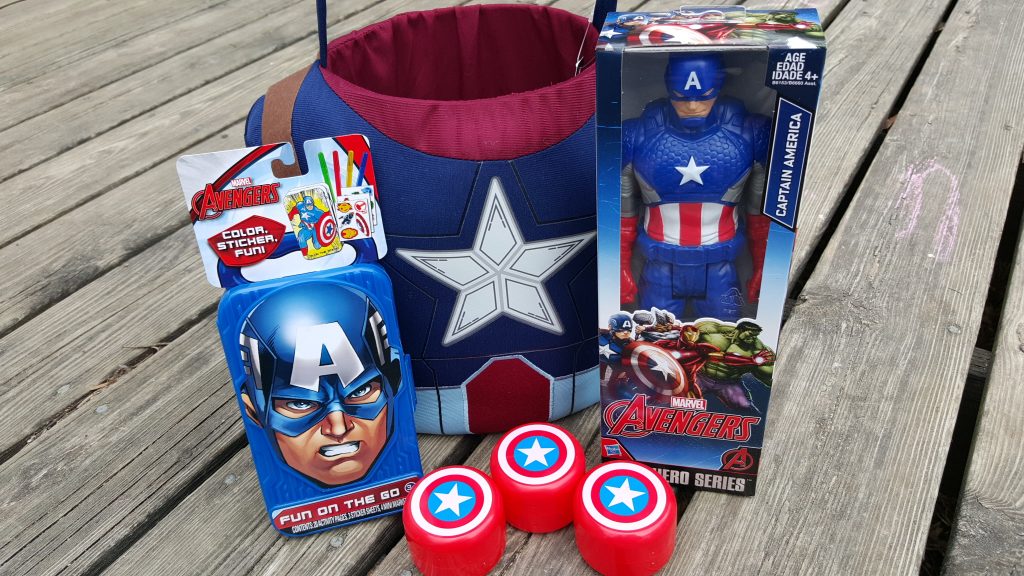 I also found these cool Captain America MARVEL Themed 3D Modeled Easter Eggs which I LOVE. Not only can I fill them with goodies for their basket BUT we'll also be saving them (after Easter!) in our camping bucket to store snacks and small items in for our family road trips.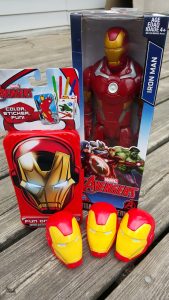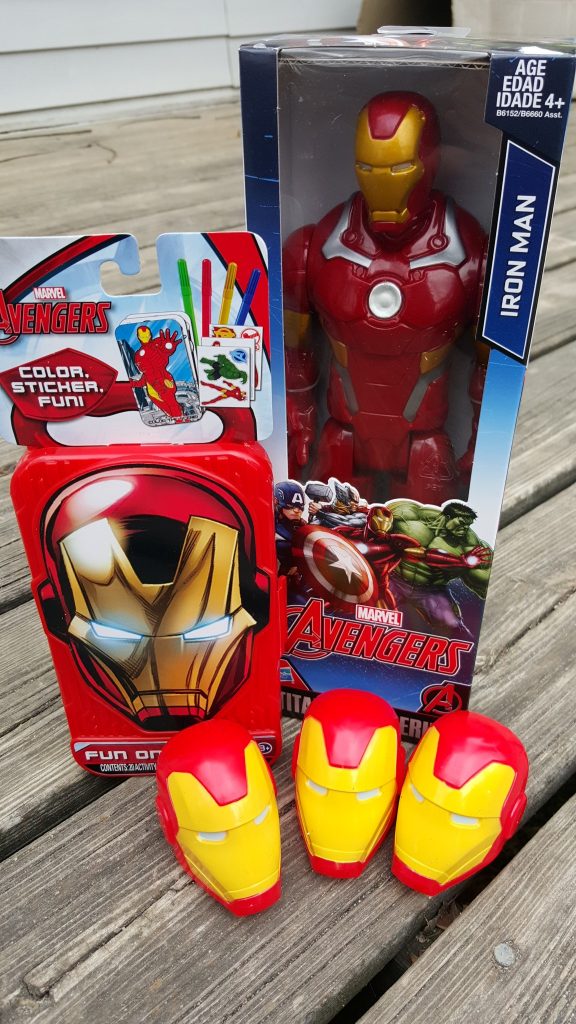 Here are the Iron Man Themed 3D Modeled Easter Eggs. Although I like to get fun novelty toys I am also totally a practical giver. Included in the Easter baskets are MARVEL art and sticker sets for our upcoming road trip, the 3D Modeled Easter Eggs I mentioned for snack and earbud storage, and other novelty items like MARVEL bubbles and such to use while we're camping! I LOVE that everything I stuffed in their baskets are not only fun for the kids but most of the items are a reusable practical item!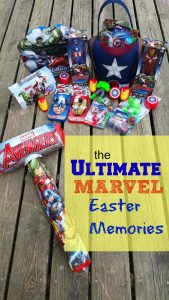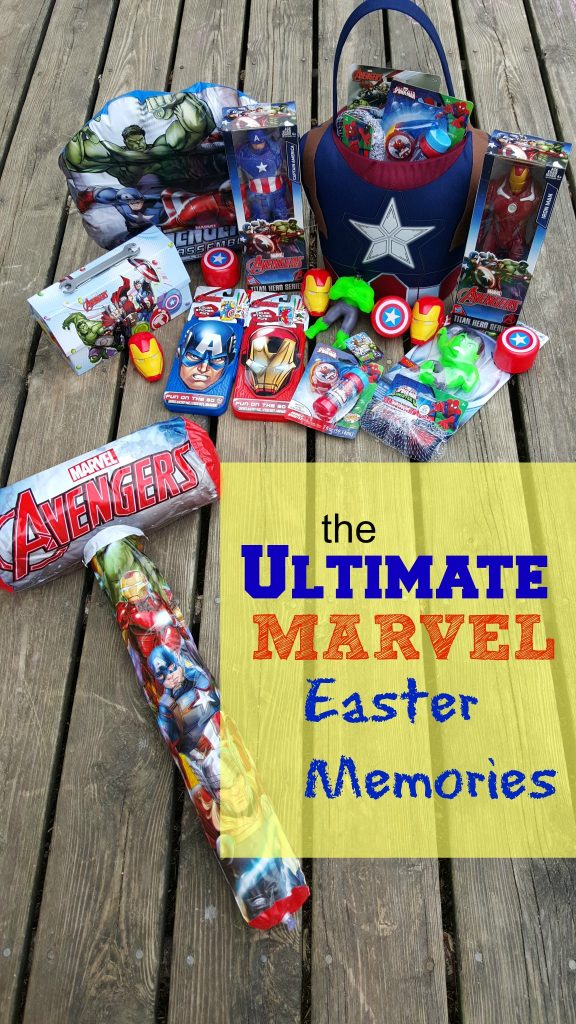 From inflatable hammers and shields to plush Easter baskets, action figures, and even MARVEL themed water snakes you are pretty much guaranteed to find something (OK a LOT of somethings!) at Walmart that your MARVEL fan will love!
WHO is your child's favorite MARVEL character?!
This is a sponsored conversation written by me on behalf of ©2016 MARVEL. The opinions and text are all mine.