Colors & Shapes Nature Scavenger Hunt for Toddlers
This post may contain affiliate links, view our disclosure policy for details.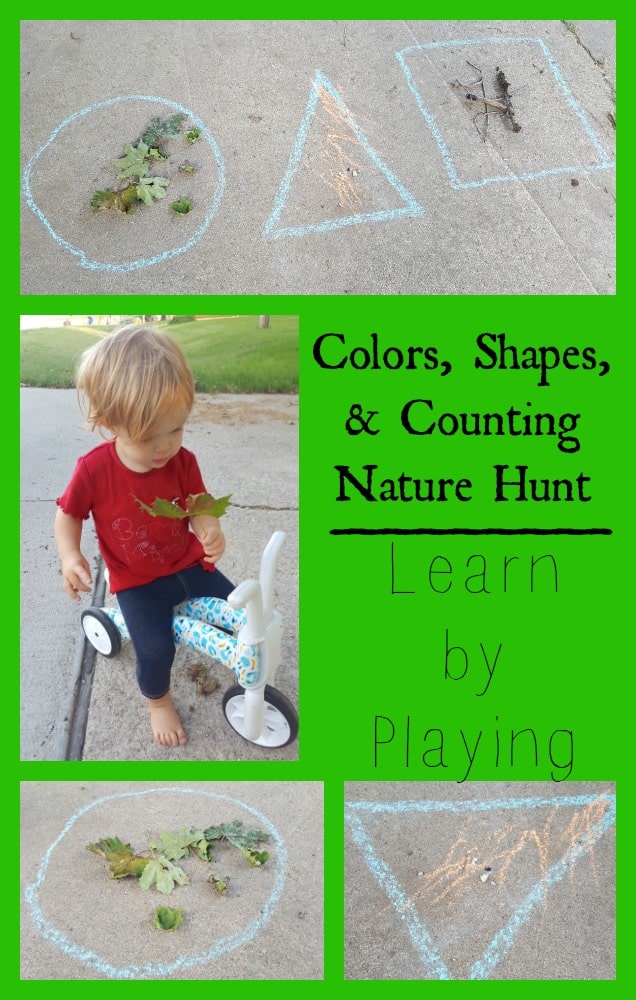 Having a toddler at home means I've been launched back into the "no work gets done when she's awake" phase. So instead of fighting the inevitable I happily spend my time with her playing games that incorporate teachable moments – like the Colors & Shapes Nature Scavenger Hunt game that we played this morning!
Because my daughter is so young (just shy of 2 years old) I incorporate basic shapes, colors, and numbers into our routine. Things like "WOW look at that round green ball!" and simple things – let's not get too crazy!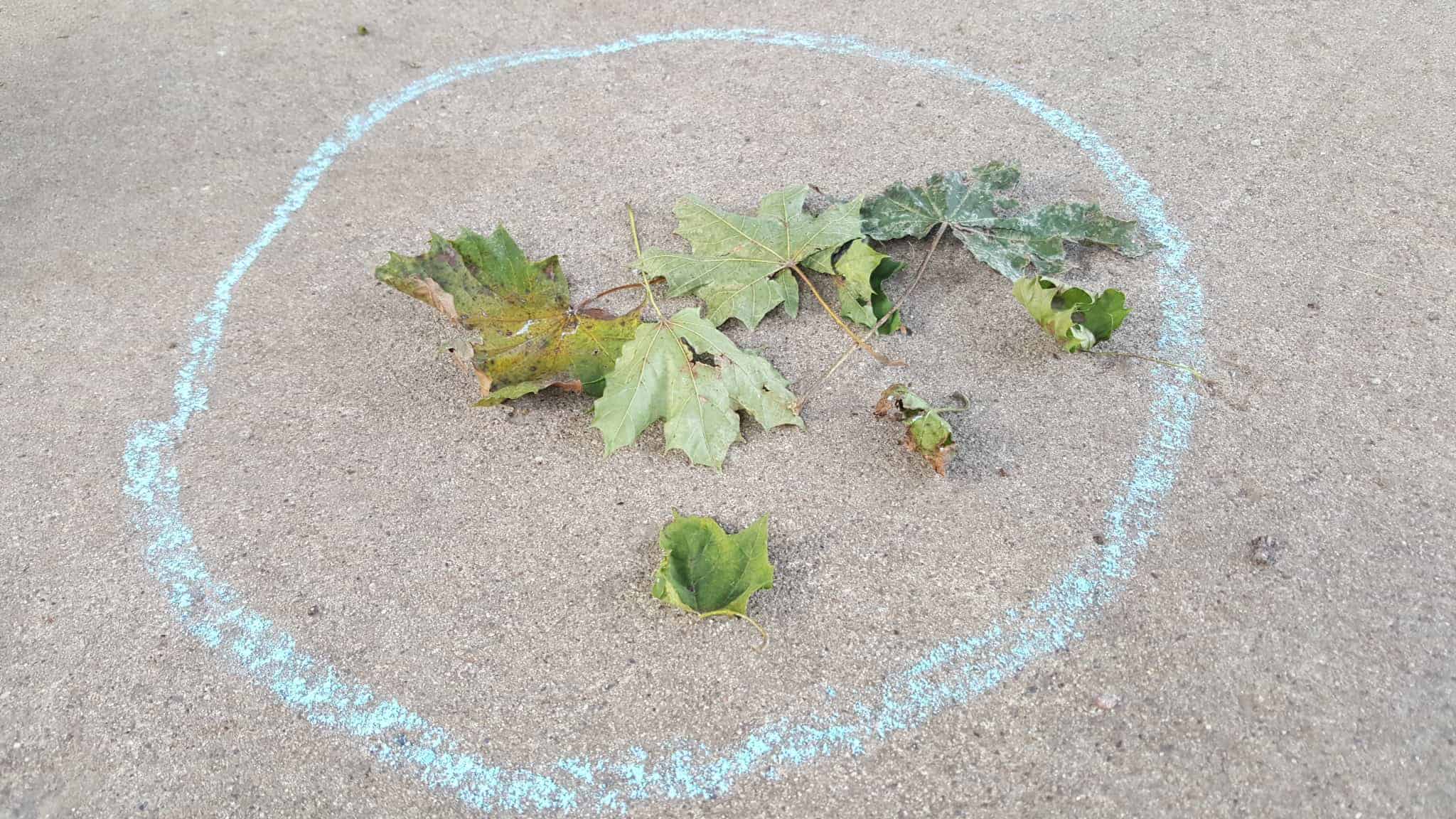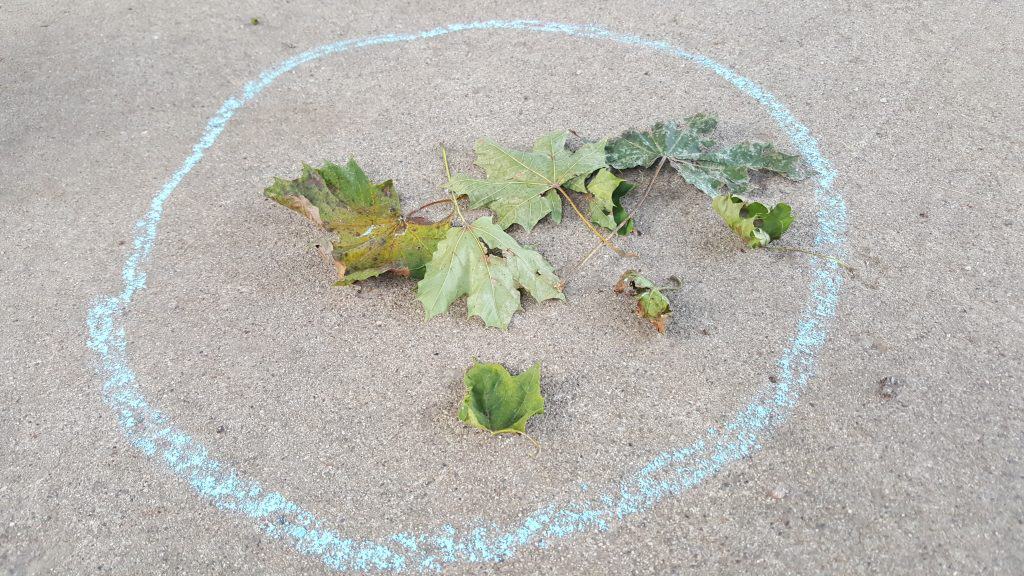 We started out on the driveway and in chalk
I drew 3 large shapes – a CIRCLE, TRIANGLE, and a SQUARE. We ran all over the yard collecting leaves and placed them in the circle.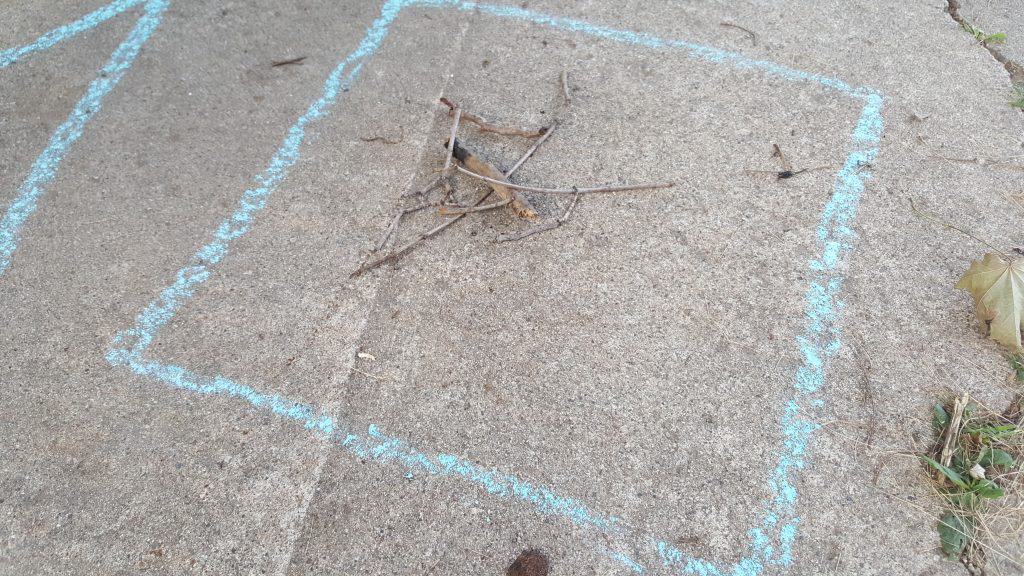 Next we ran around some more collecting sticks and placed them in the square shape on the driveway.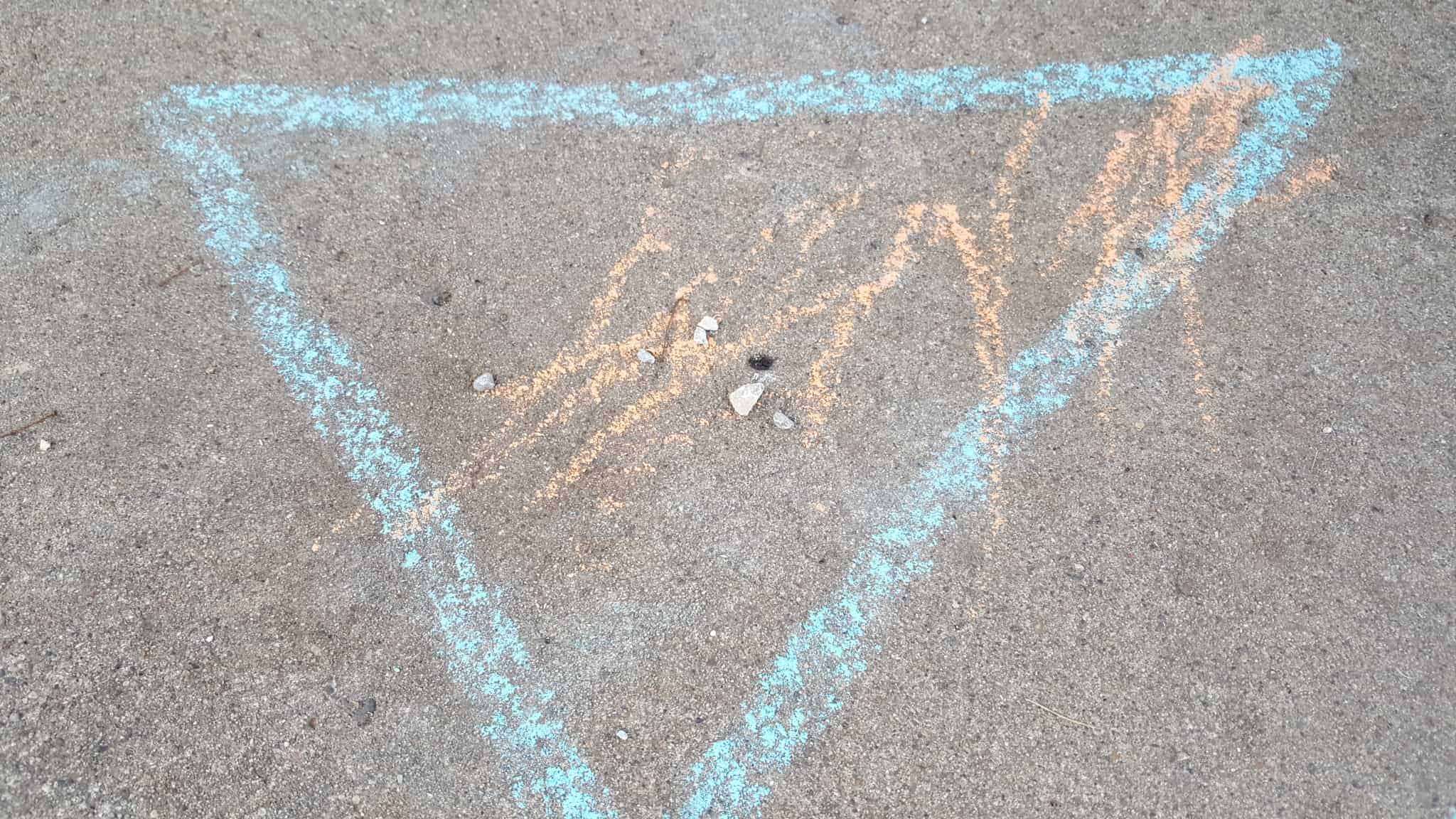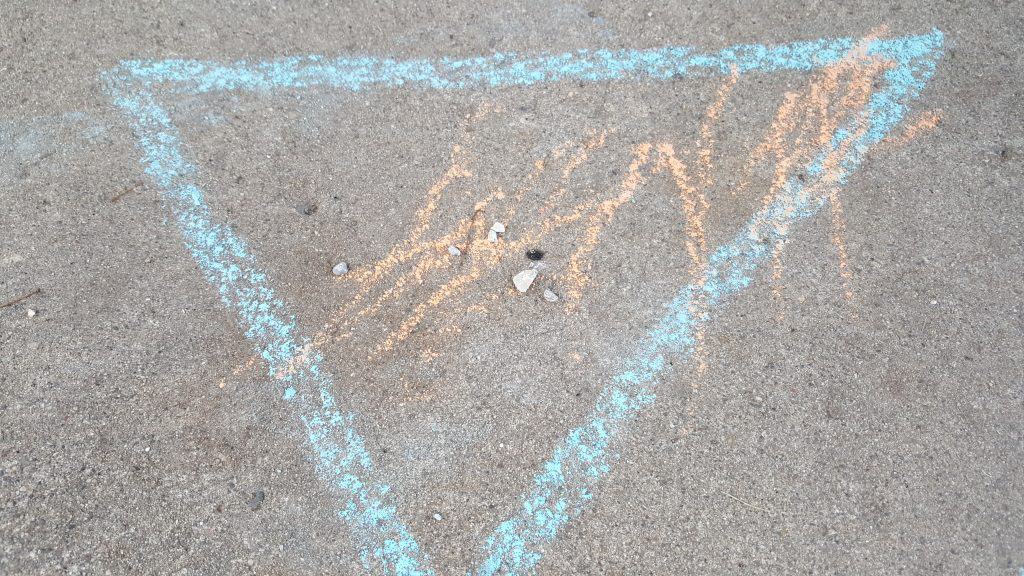 Lastly we picked up pocketfuls of rocks and placed them in the triangle shape.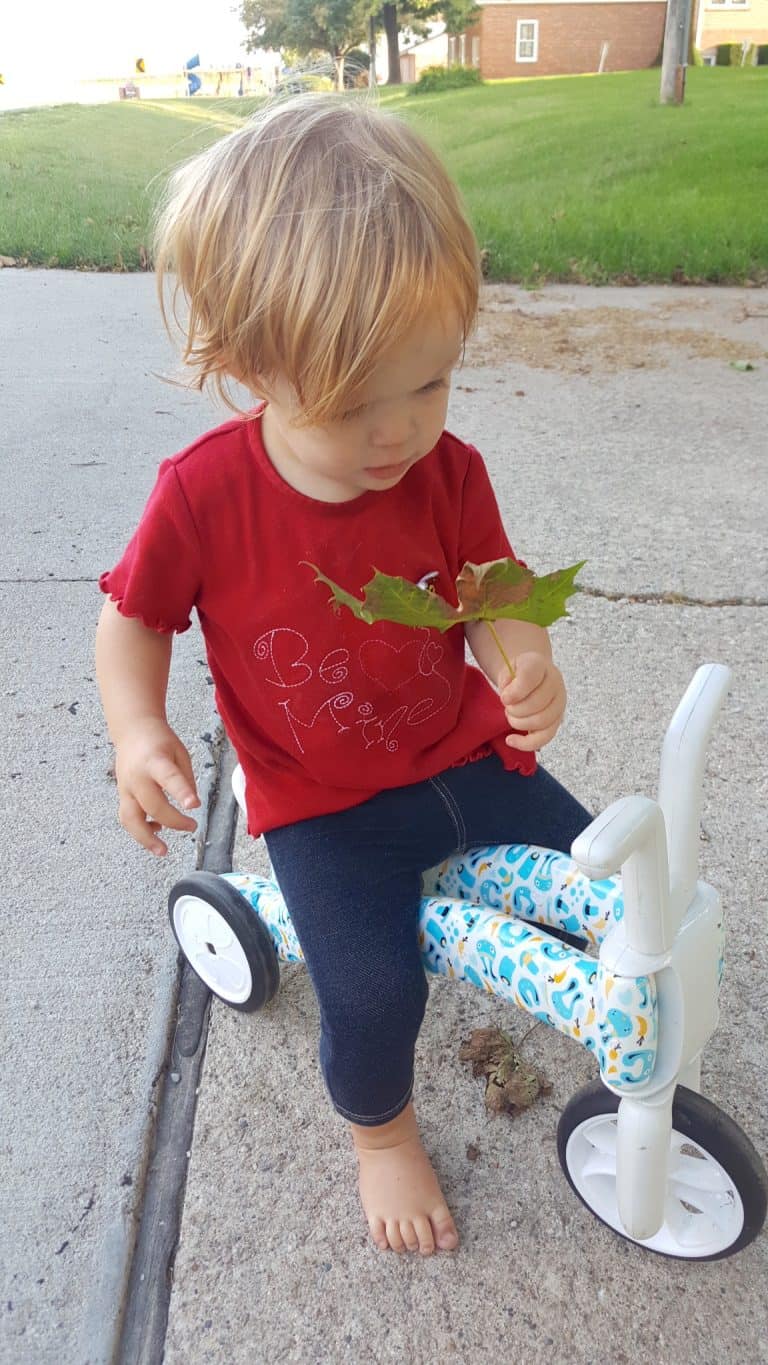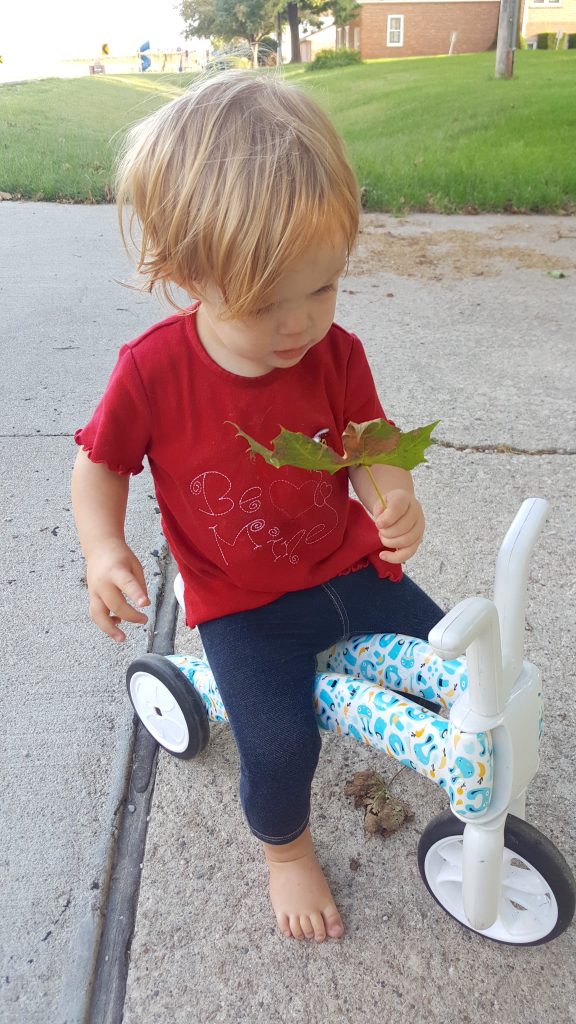 This is the PERFECT activity for a busy tike and will hold their interest just long enough to accomplish the task while reinforcing terms in nature as well as basic shapes. (For those of you who have been asking she's riding this Chillafish BMXie Balance Bike
!)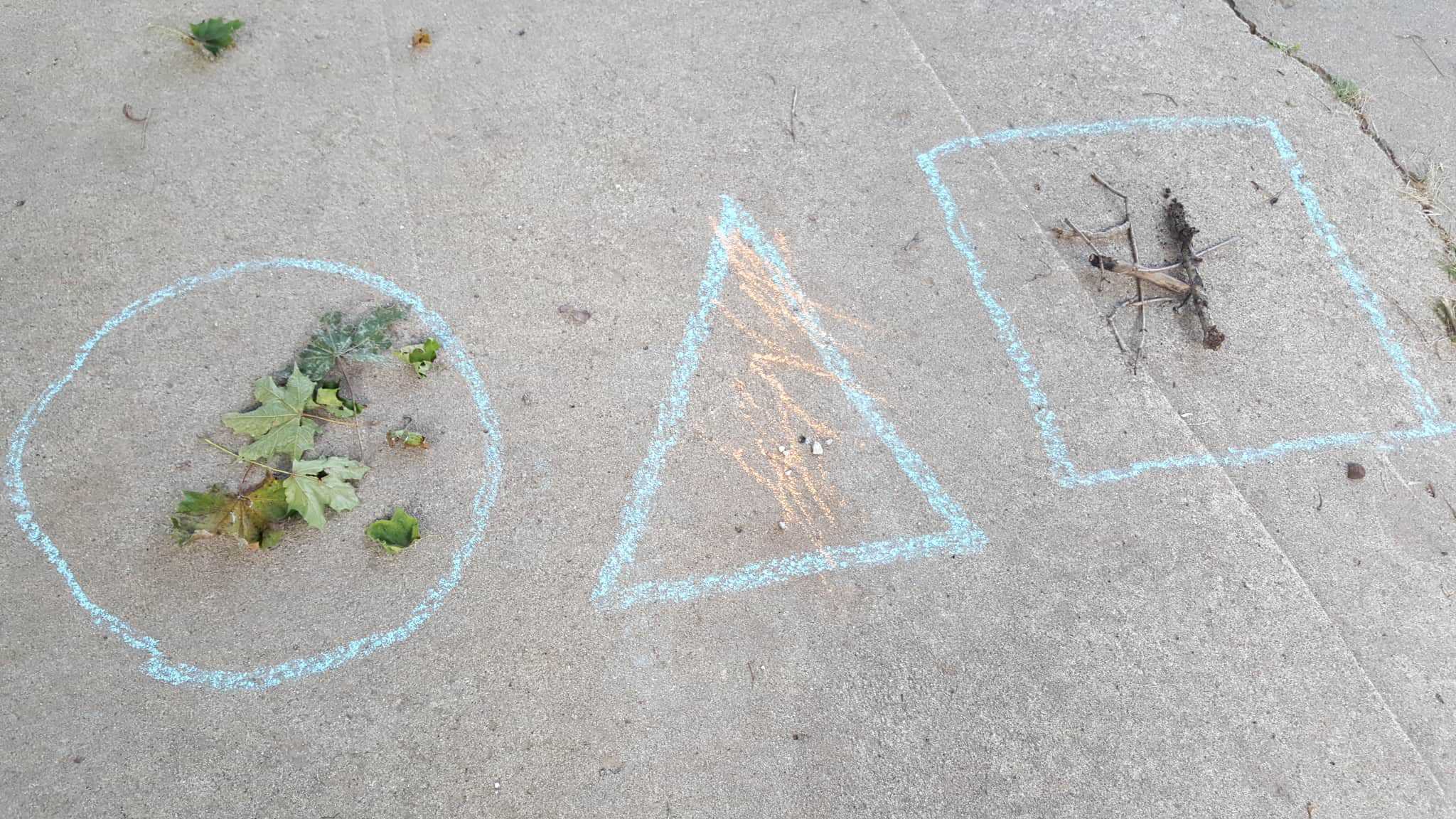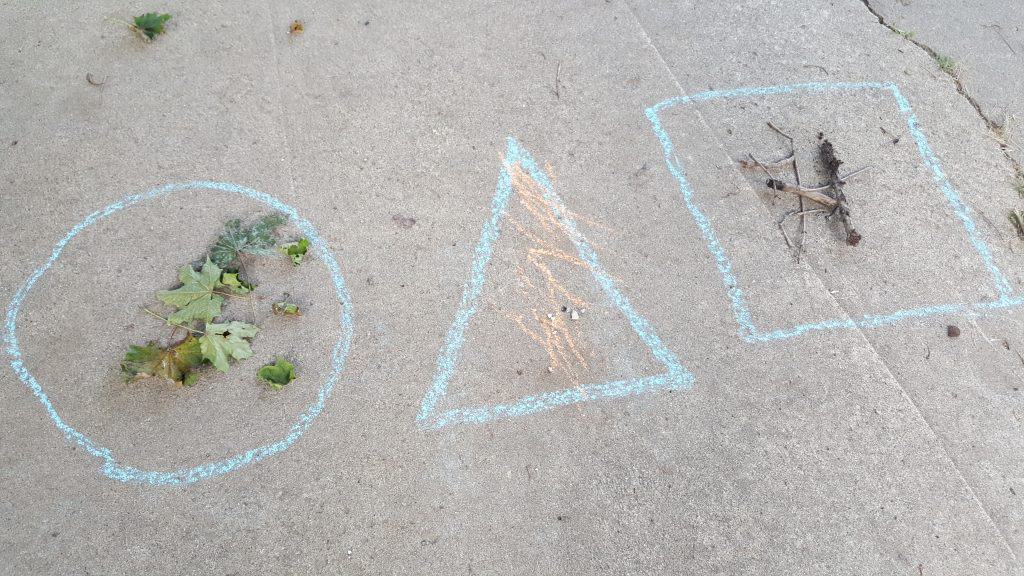 You can also incorporate into this counting: 1, 2, 3 shapes. (or count the rocks, leaves, or sticks)
You can also have your child color in each shape with a different color of chalk or washable paint
as well to focus on color recognition. Here are a few other products & free printables that we LOVE for basic shapes, colors, numbers and/or letters: