Noodle Pie Quick Dinner Recipe in Less than 30 Minutes
This post may contain affiliate links, view our disclosure policy for details.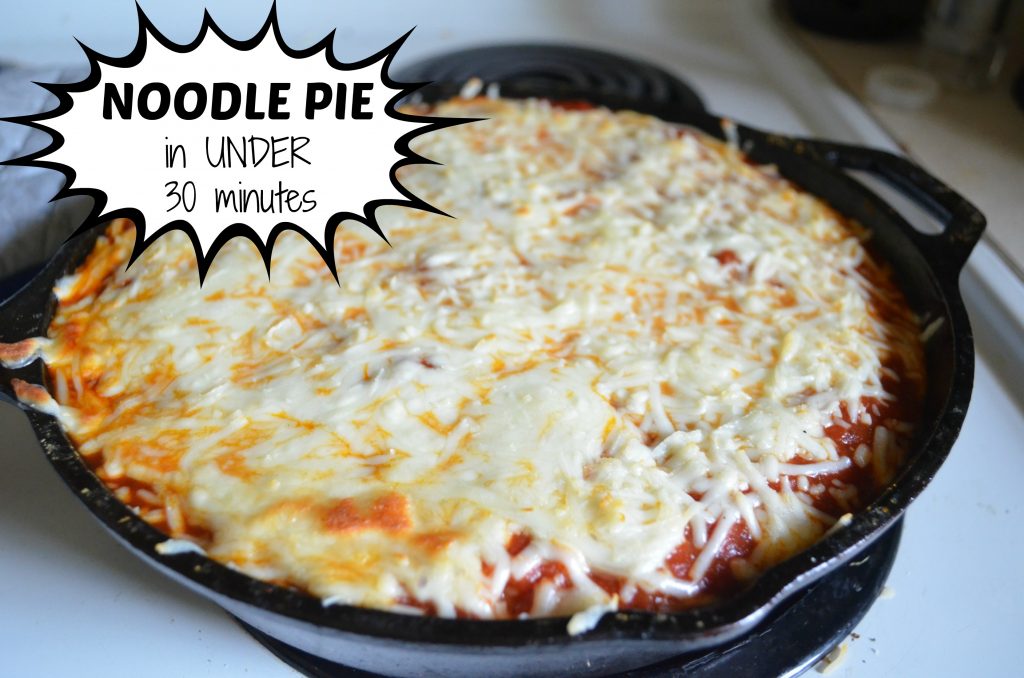 Trust me – I get it – life is busy! And especially if you are working and/or have kids you are tired of the same old thing ALL the time! I try to cook very healthy for my family but sometimes I just need one of those quick and easy recipes to throw together and it doesn't get much easier than this one!!
You'll need:
4 packages of Ramen noodles (without the seasoning)
1 jar spaghetti sauce
2 cups Mozzarella Cheese
Boil the Ramen noodles on top of the stove (or microwave them if that's easier). You can sub out Ramen noodles for any time of pasta noodles that you have on hand. I lined all of the noodles in the bottom of my cast iron skillet. Pour on your entire jar of spaghetti sauce, then top with mozzarella cheese.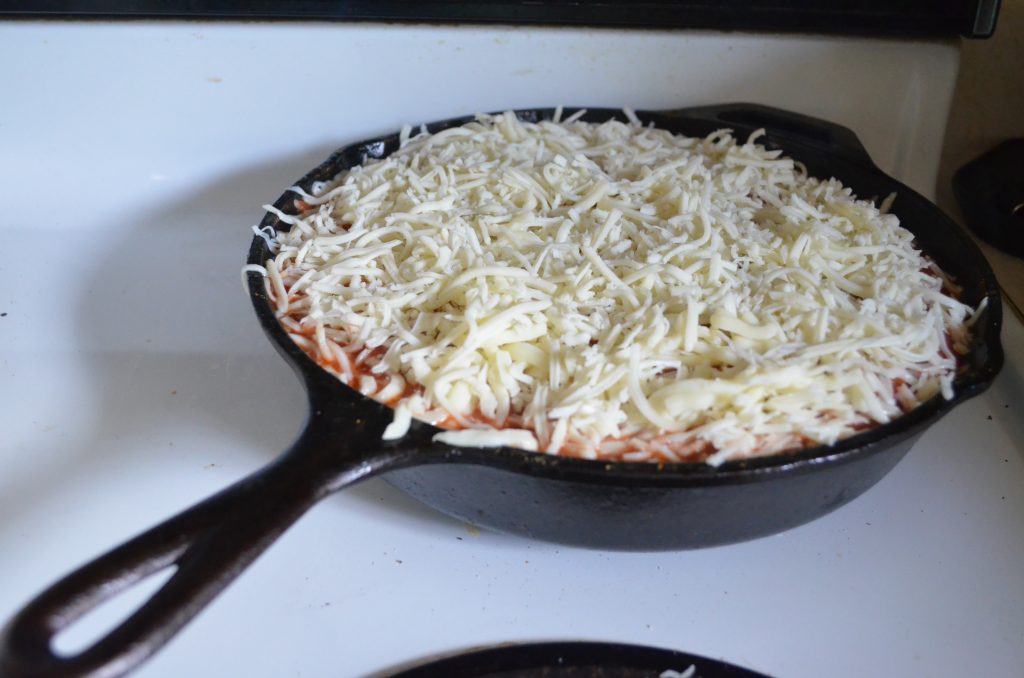 Pop in the oven and BROIL for 4-5 minutes or until the top of the cheese is golden brown. That's it! It's a great spin off of your traditional spaghetti recipes and served a little differently too! It takes less than 20 minutes if you're not interrupted to throw together and bake but I said less than 30 minutes because if you're anything like me you're bombarded with a zillion things to do while you're trying to get dinner on the table!