Colorful Bubble Art Sensory Activity for Kids
This post may contain affiliate links, view our disclosure policy for details.
I am always looking for a different sensory activity for kids to change up our routine some. This colorful bubble art sensory activity is a great change up from
kinetic sand
,
slime
,
play dough
, etc. As long as your child is old enough to know the difference between blowing out of a straw and sucking into a straw – this will be a great oral motor skills activity for them!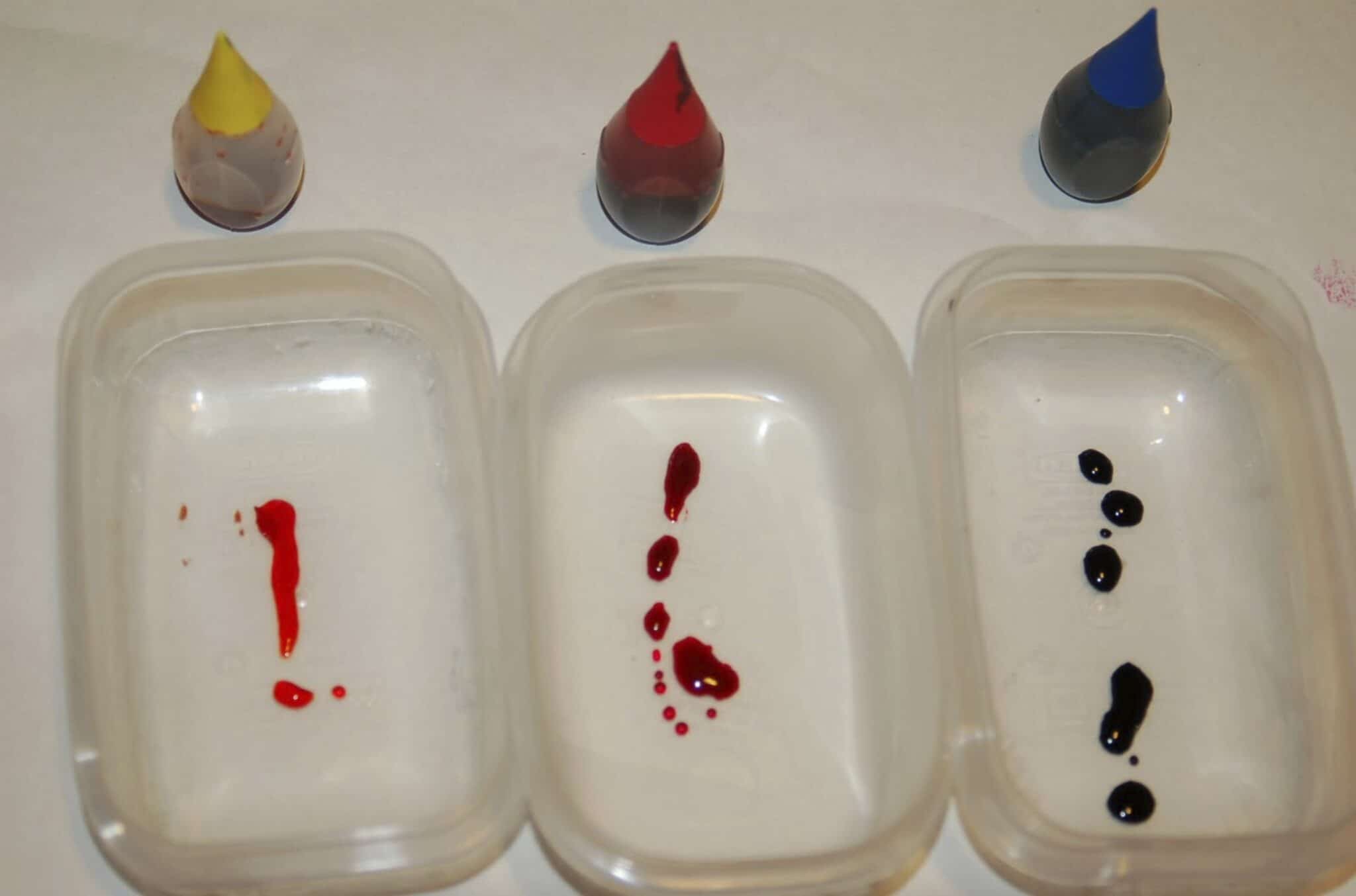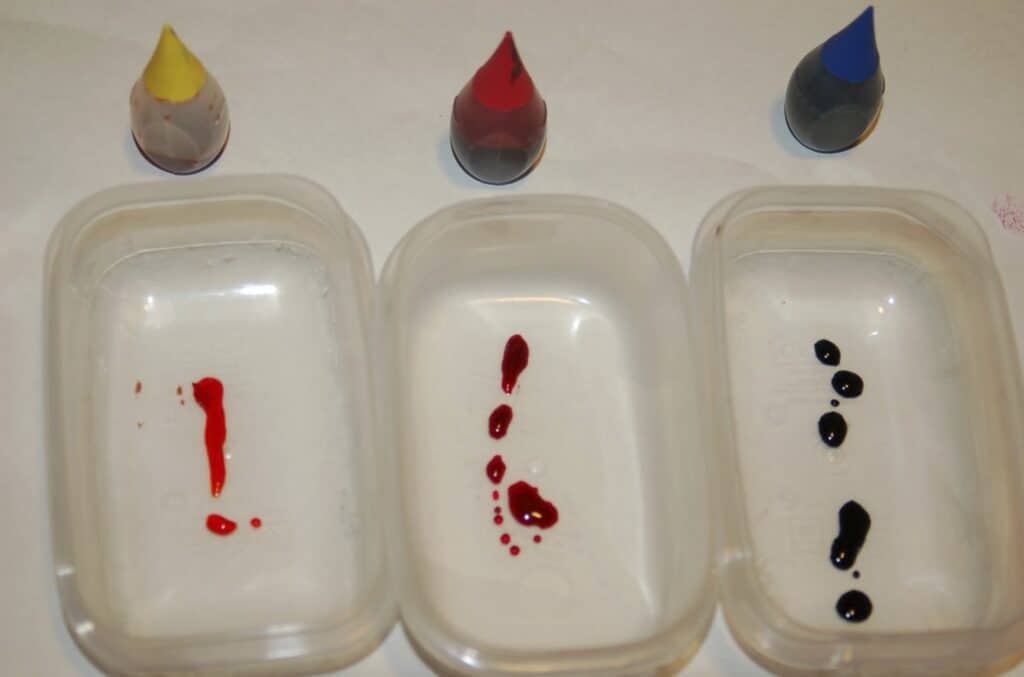 Have you ever made bubble art? If not you should try it. It really is a lot of fun! All you need are a few small containers, food coloring, bubbles, paper, and a straw! PLUS here's how to make giant bubbles!
Materials Needed:
bubbles

liquid food coloring

small containers

straws

paper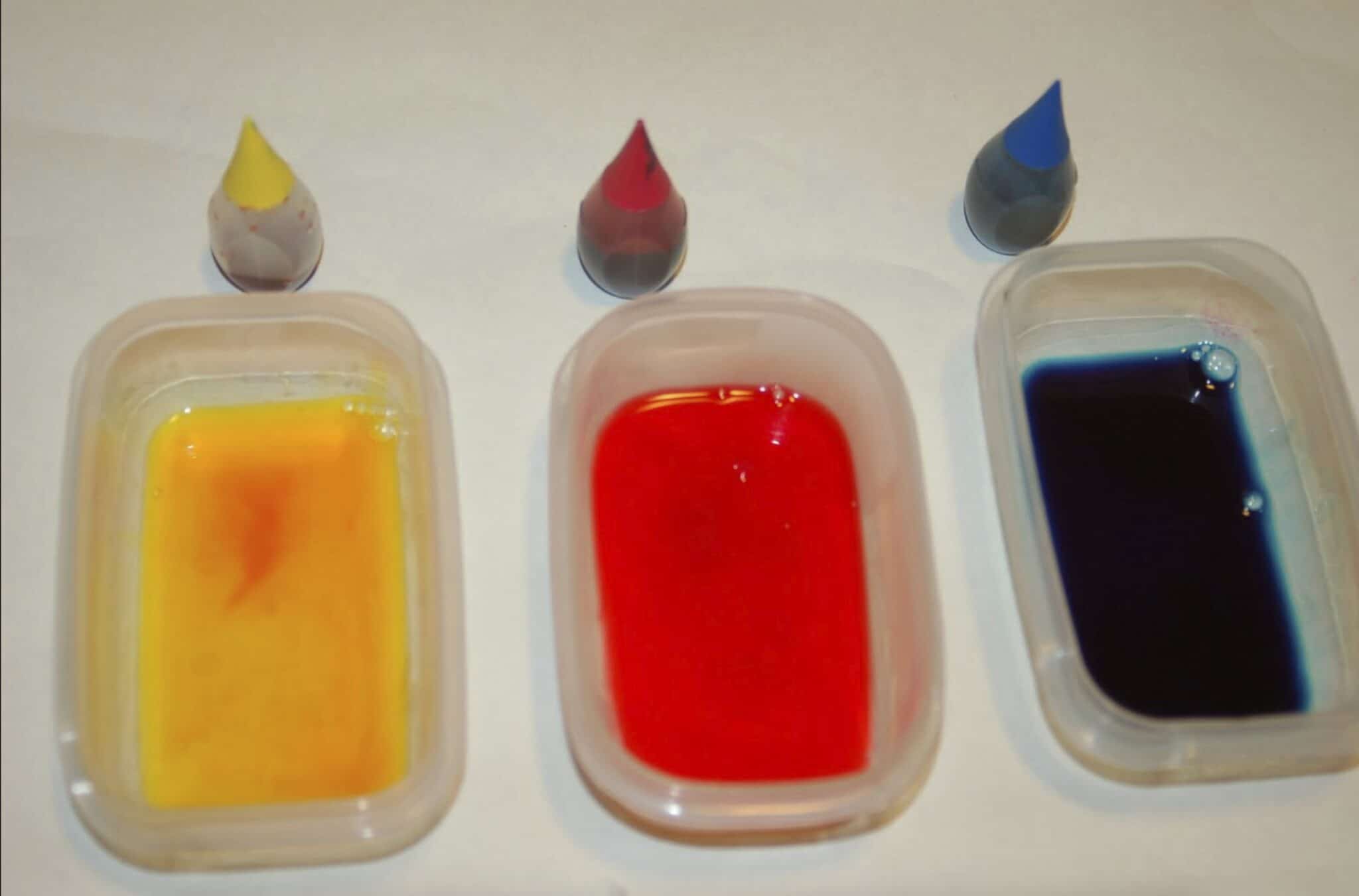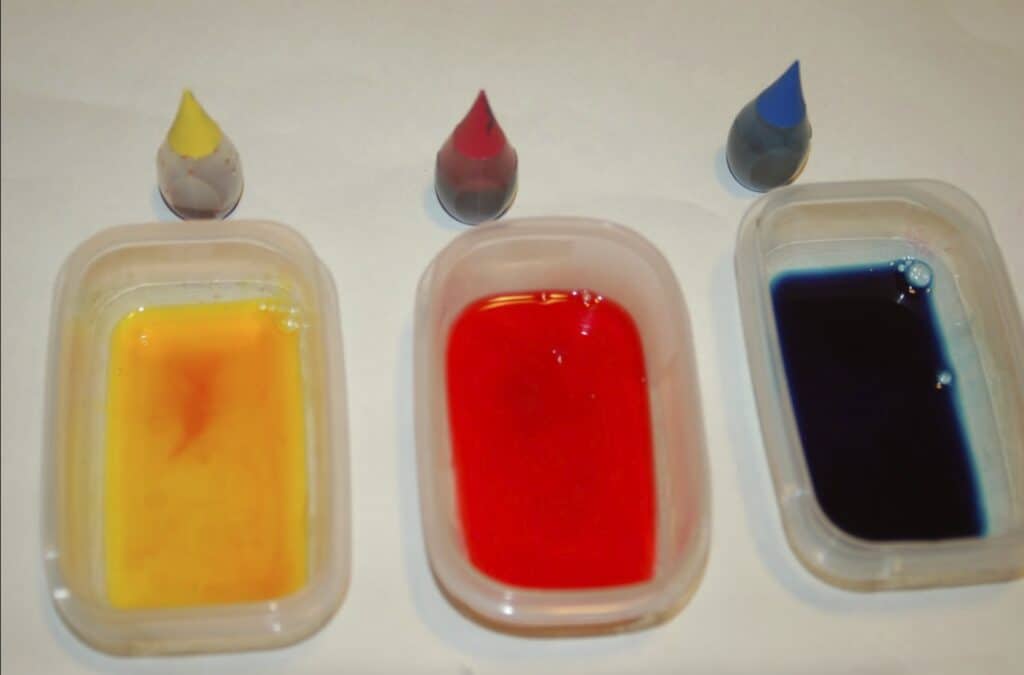 You will need a small container for each different color of food dye that you will be working with. Pour a small amount of bubbles into each container. You don't need very much, just enough to cover the bottom of the container.
Add a drop or two of food dye into each container of bubble solution and slowly swirl around so that the food dye mixes evenly into the bubble solution. Be careful not to stir too much or your solution will create a bubbly mess!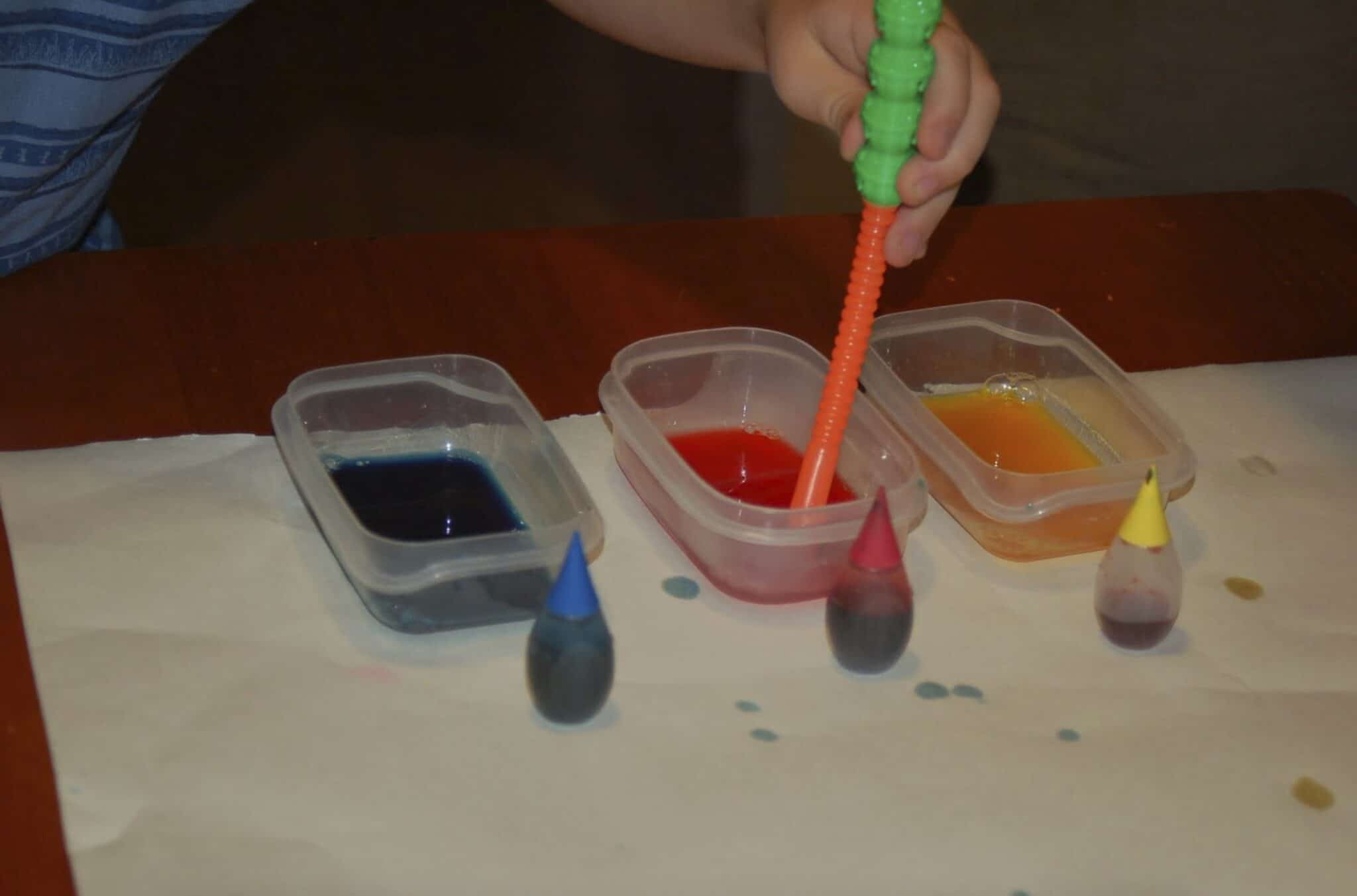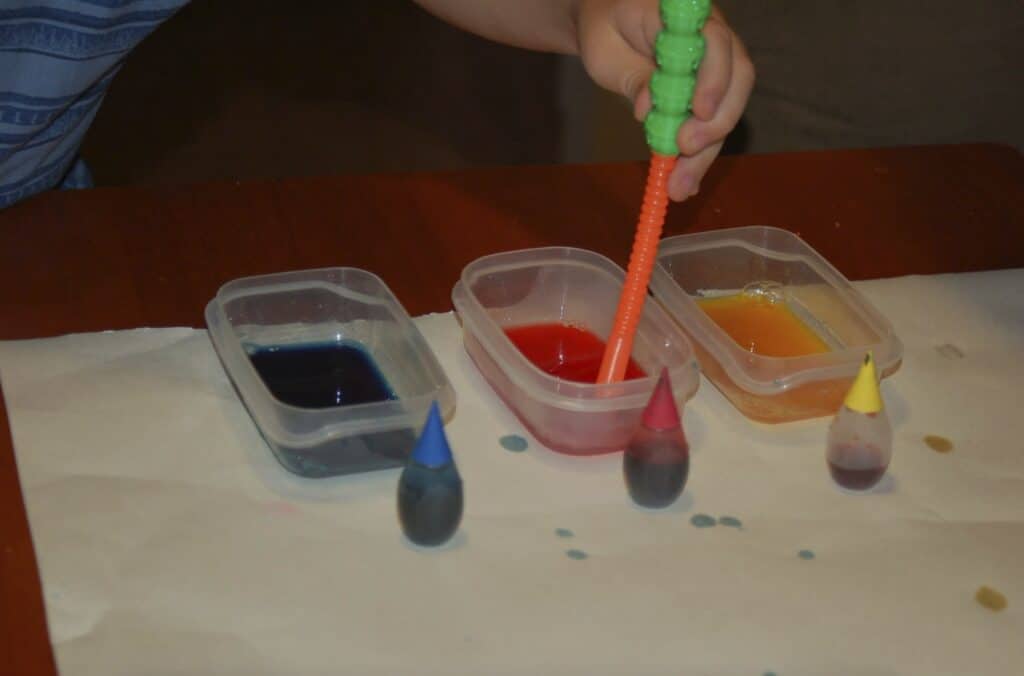 Dip one end of a straw in one of the bubble containers. The straw size doesn't matter- try different sizes if you have them! I do recommend doing this over a piece of paper, cardboard or paper plate since kids can stain the surface you're working on if they make a mess!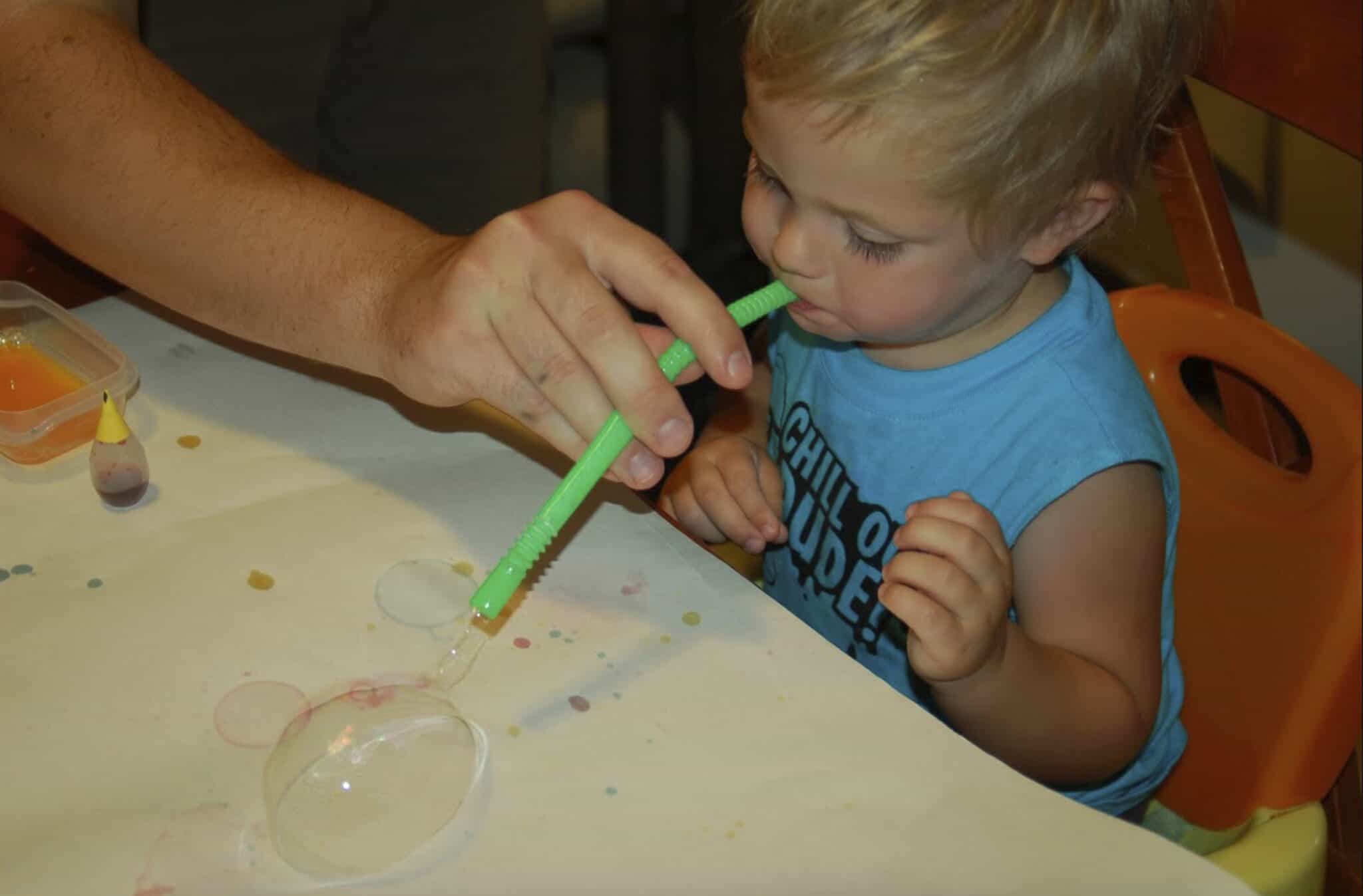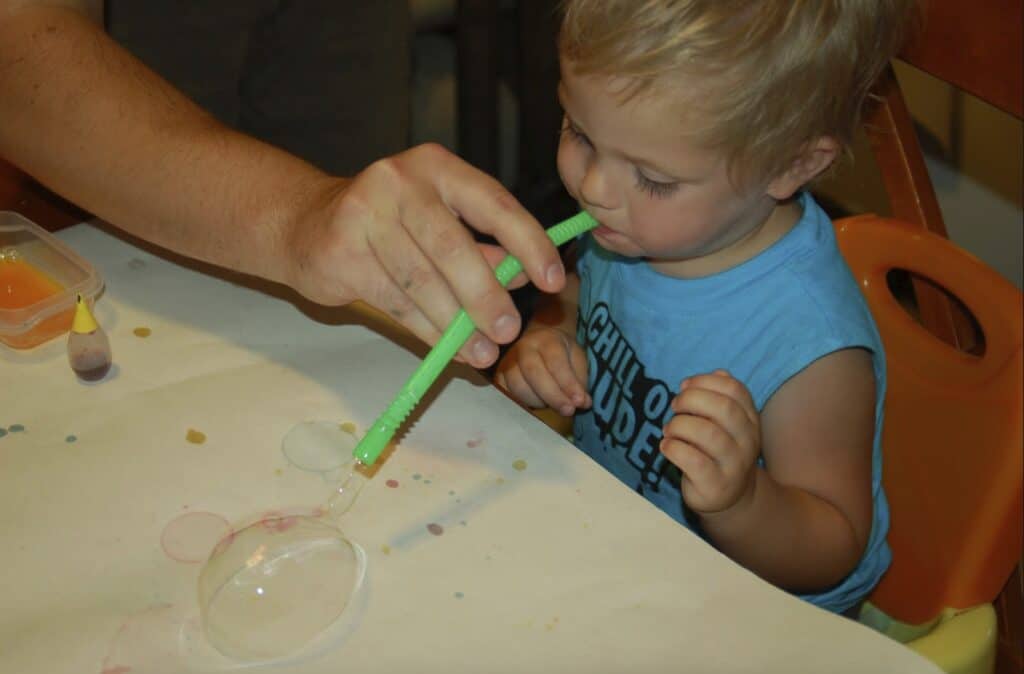 Once you've dipped the end of your straw into the colored bubble solution then BLOW! Blow through the straw right over the paper! When the bubbles land on the paper and pop it will leave the food coloring dye behind! You can see above that we have speckles and spots of food coloring everywhere!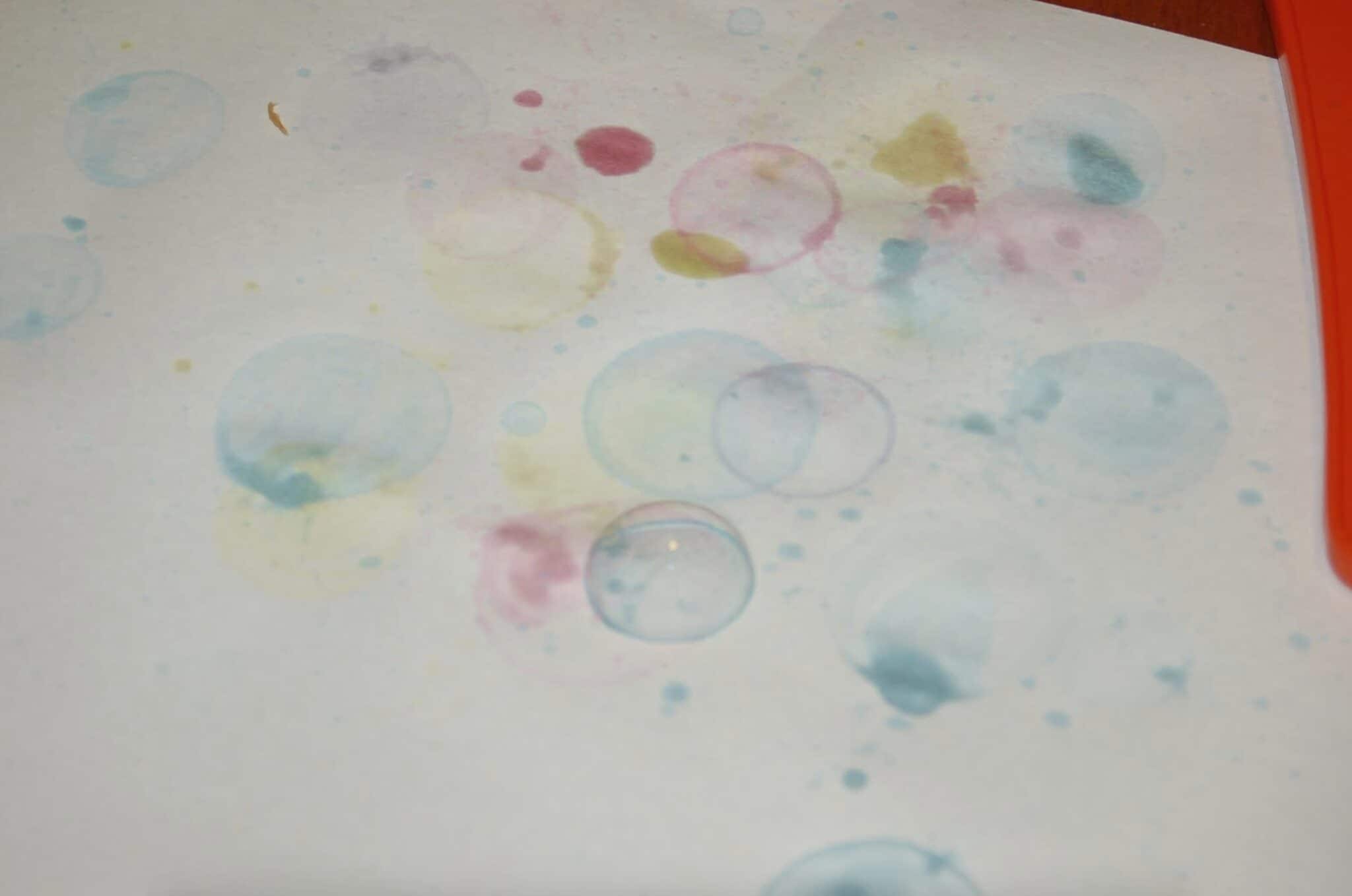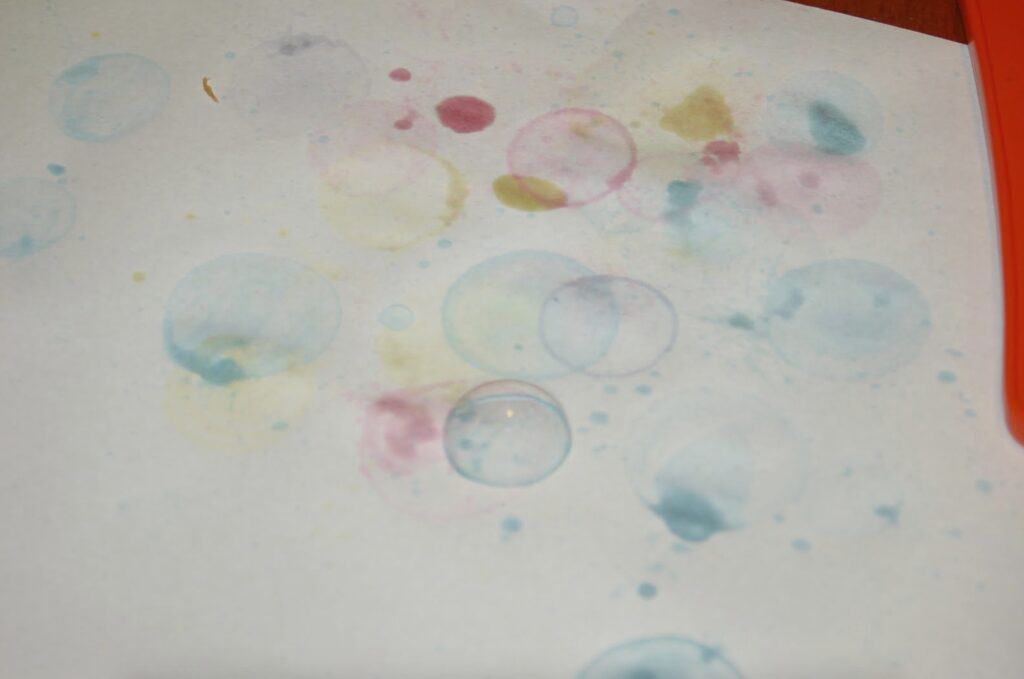 Experiment with different objects – you're not stuck with just using straws! We also tried blowing through a rubber band and a small strainer.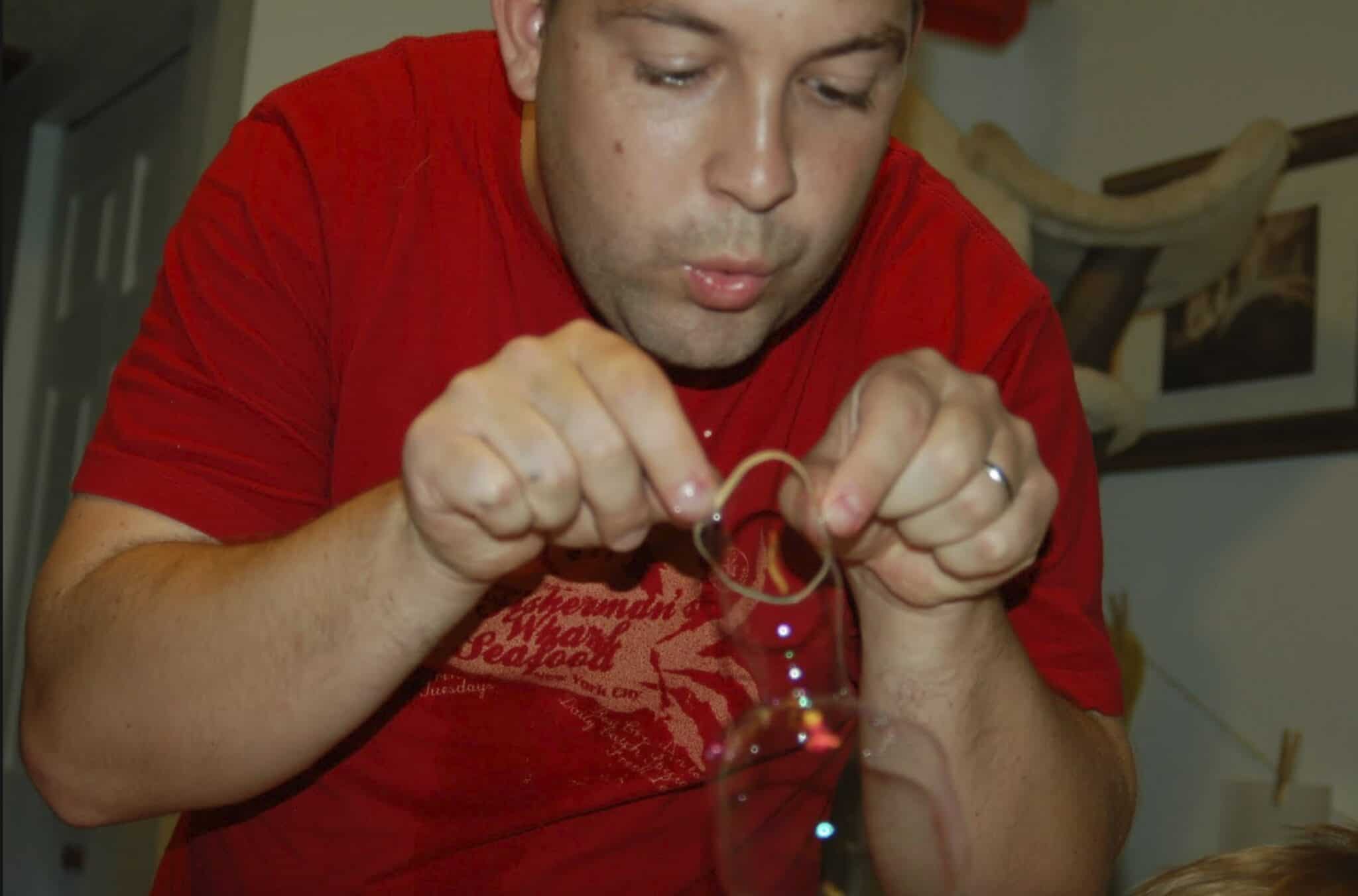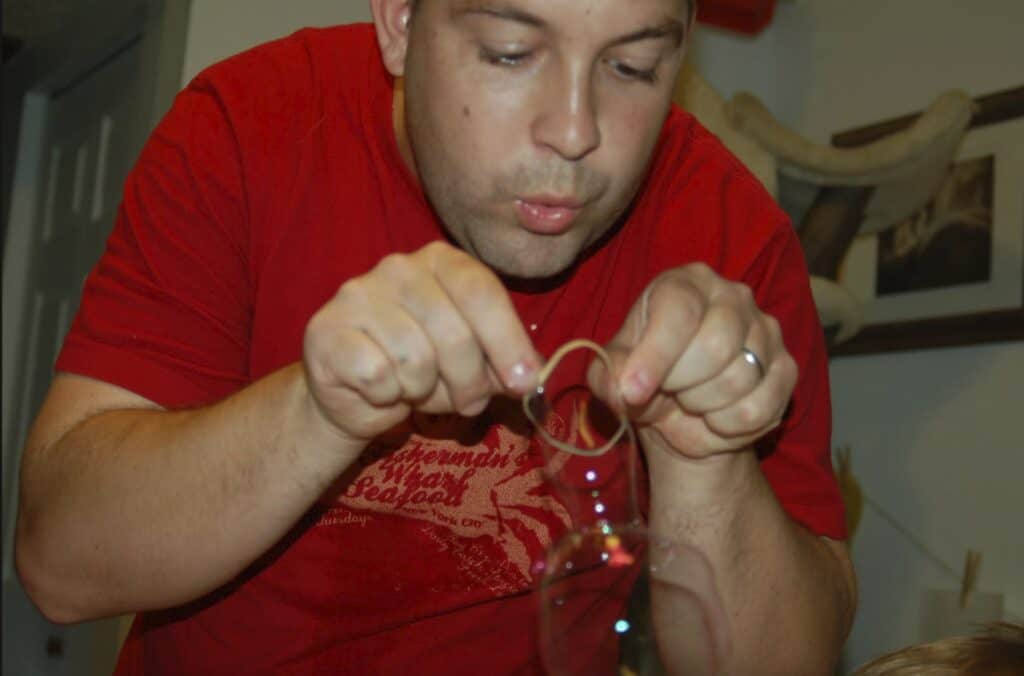 To use the rubber band just lay the entire thing in the bubble solution, then very carefully pick it up and blow straight through the middle! Although it's pretty messy it is a TON of fun and a great way to use a rubber band!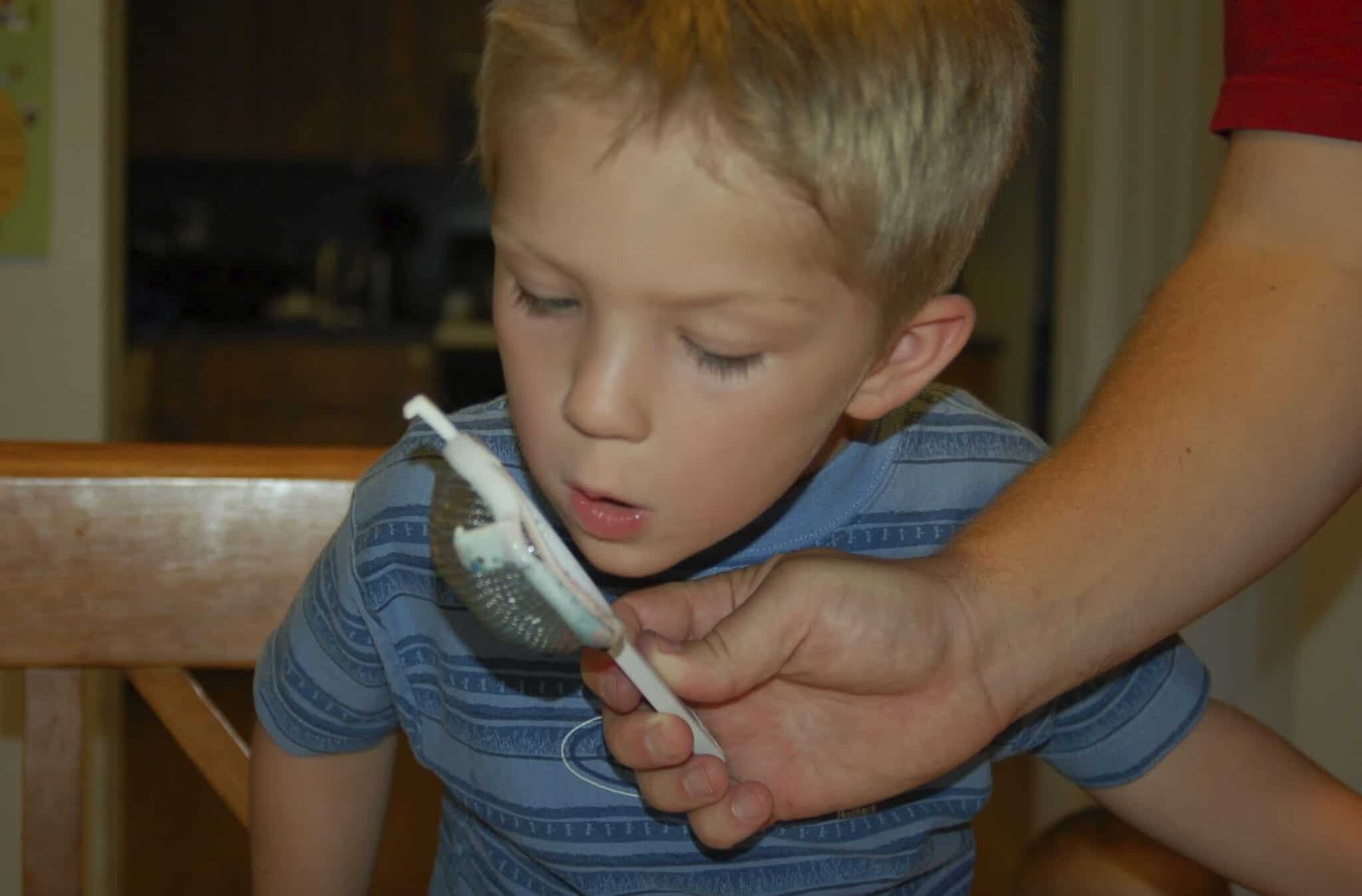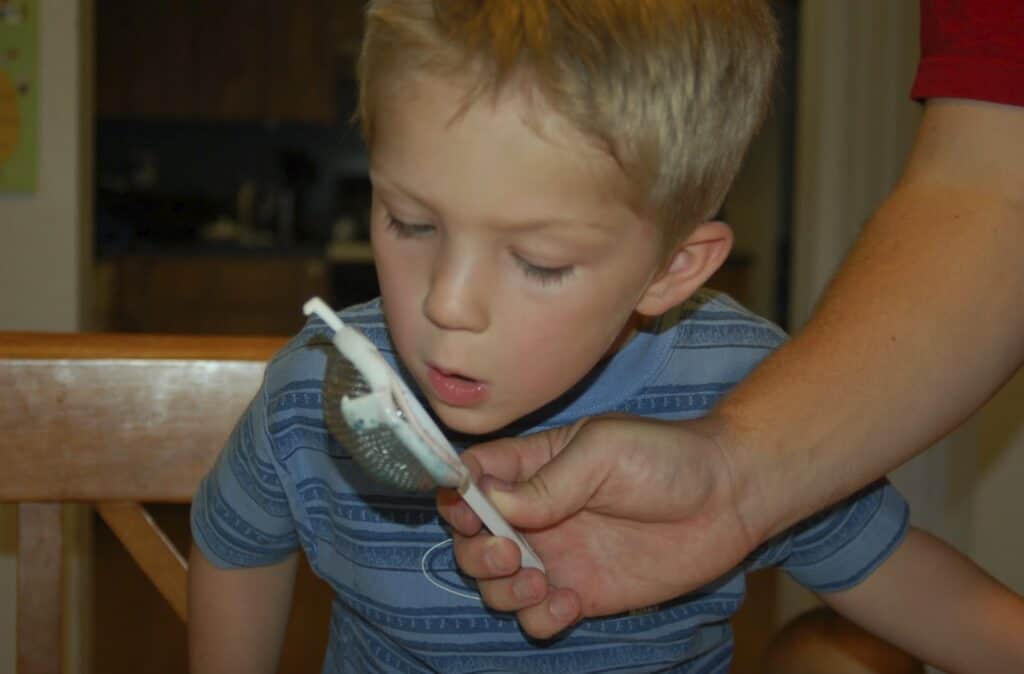 We also used a small strainer and dipped that down into the bubble solution as well! You can even make
pipe cleaner bubble wands
and do the same thing! There's really no limit of objects that you can try to blow bubbles through for this fun colored art project!
Once your project is completely dry frame your artwork and hang it proudly for all to see! You might want to hang it up with clothespins to dry so that the paper doesn't stick to the table or surface it's drying on.

TIPS to Make Colored Bubble Art:
You are working with food dye – understand that anything and everything could become permanently dyed or stained!
It will be messy! Make sure to have towels on hand.
Have your kids put on an old t-shirt or art smock to help cut down on some of the mess.