ASTRA Neighborhood Toy Day – Support YOUR Local Community!
This post may contain affiliate links, view our disclosure policy for details.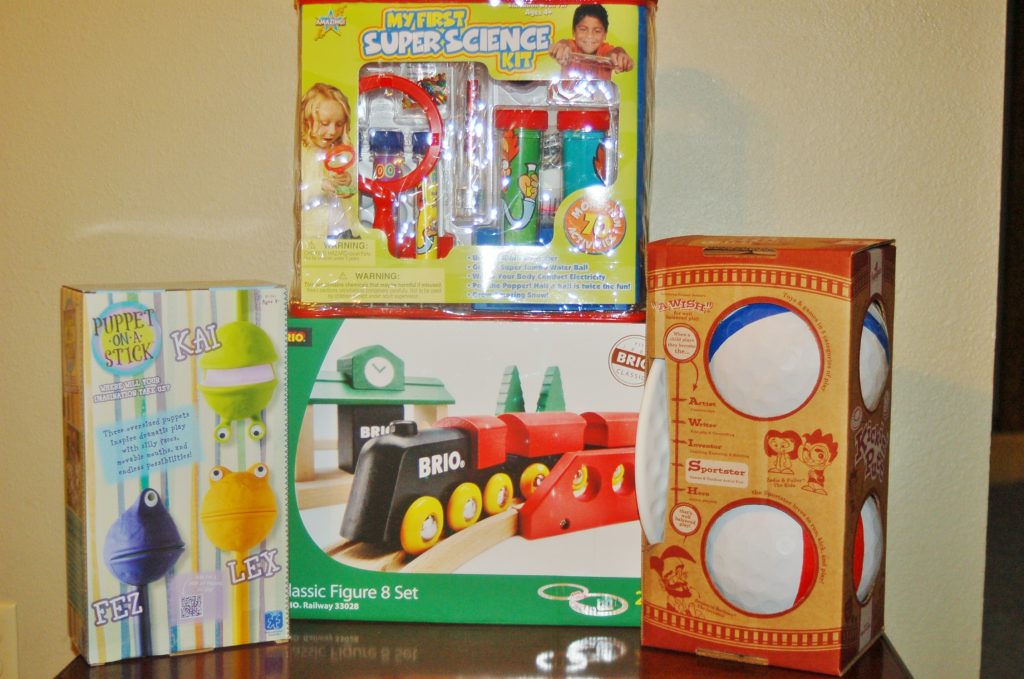 Saturday November 10th is such a fun day!! It's the 3rd Annual Neighborhood Toy Store Day and I'm ALL for it! What exactly is Neighborhood Toy Store Day? It's a special day each year that communities come together and purchase toys from locally owned business like ones that are members of the ASTRA (American Specialty Toy Retailing Association). This is a great time to start your Christmas shopping! (or finish it if you're like me!)
I am a HUGE proponent of supporting local business, farmers, toy stores, etc. Typically 3x's or more goes back into your local economy when you shop locally as opposed to a national chain store. Not to mention that you can usually find those top quality and unique items at local businesses as well. Moving up here to a small town in Iowa I have really learned that lately. Where we live, the only way some of our towns can survive is by buying locally. It's a dependency for everyone on everyone. I wish I had realized this more when I lived in larger cities.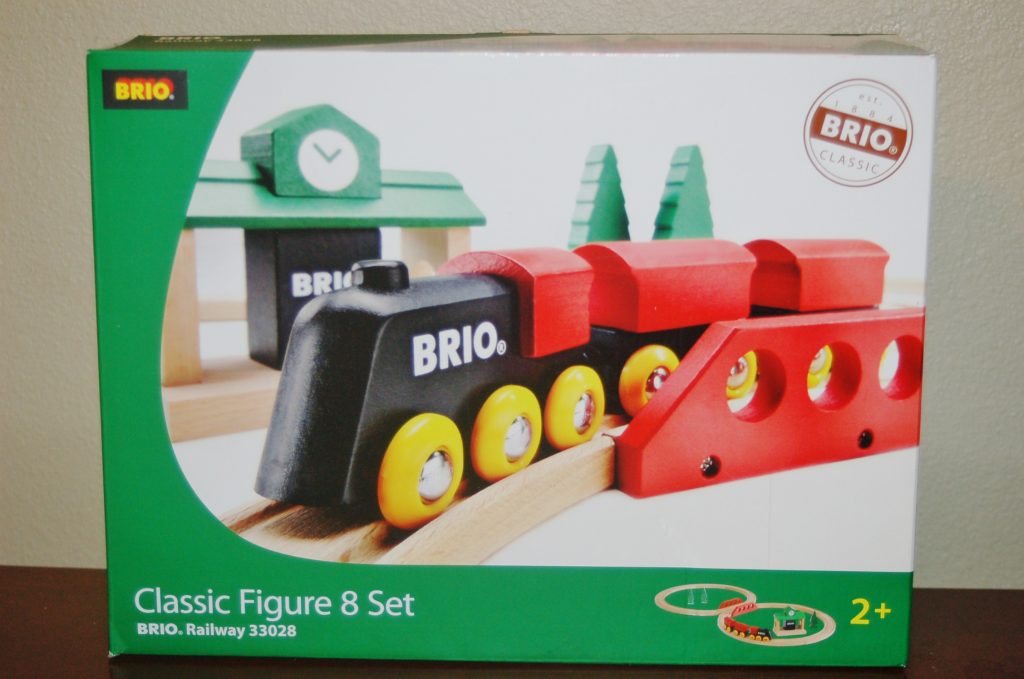 We were sent a FABULOUS collection of toys that you might find in your locally owned toy store and let me tell you – they are TOP NOTCH quality – not the cheapy items that will break after a few uses. I can't tell you how many toys I've had to throw in the trash over the past 5 years – it's sad really! This BRIO train set is not only going to last a long time but the price is VERY reasonable for a wooden train set!!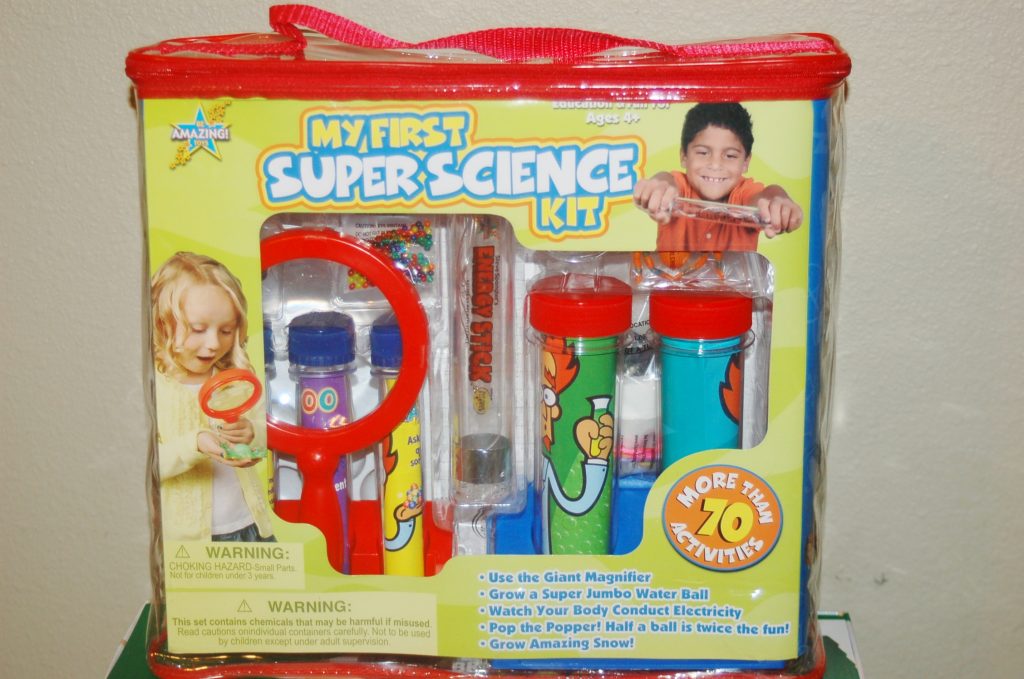 And check out this AWESOME HUGE My First Super Science Kit set! I couldn't believe how BIG it was!! It was much higher quality than the science sets I would buy at a chain retailer and ultimately a bigger bang for my buck. It's not just a set that will be used once and then dumped. The test tubes and accessories in this set are VERY sturdy and reusable for many more uses.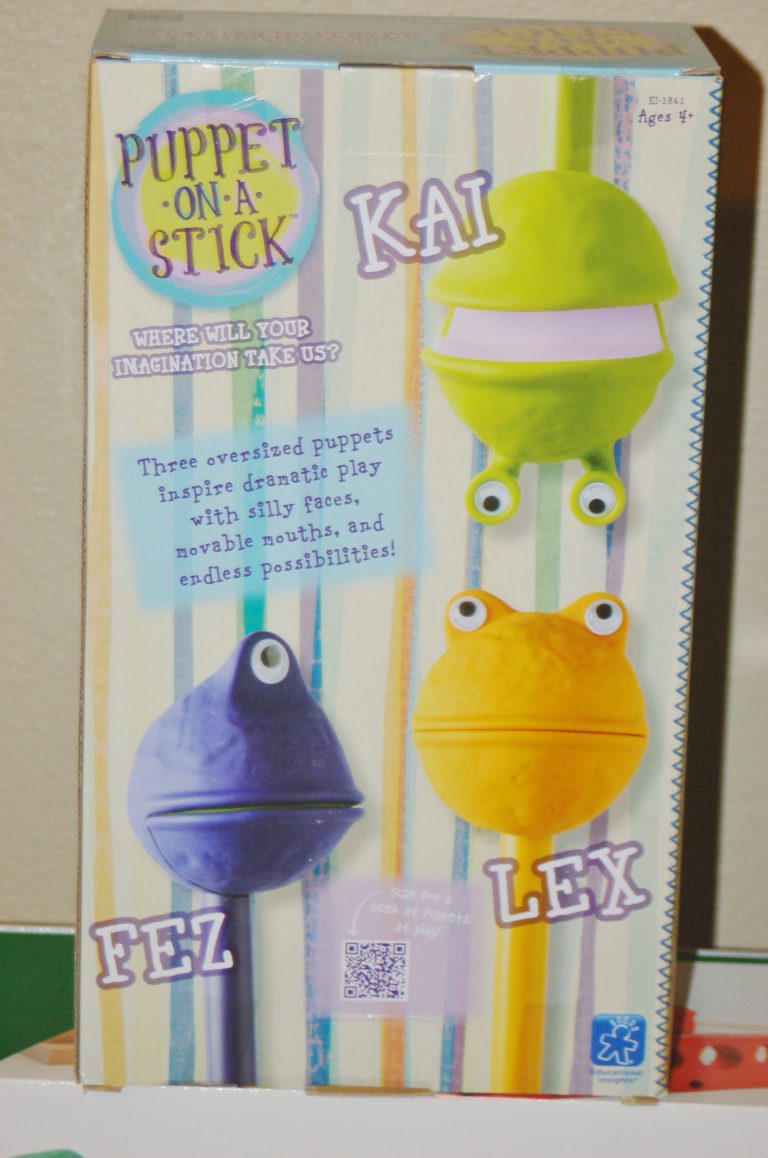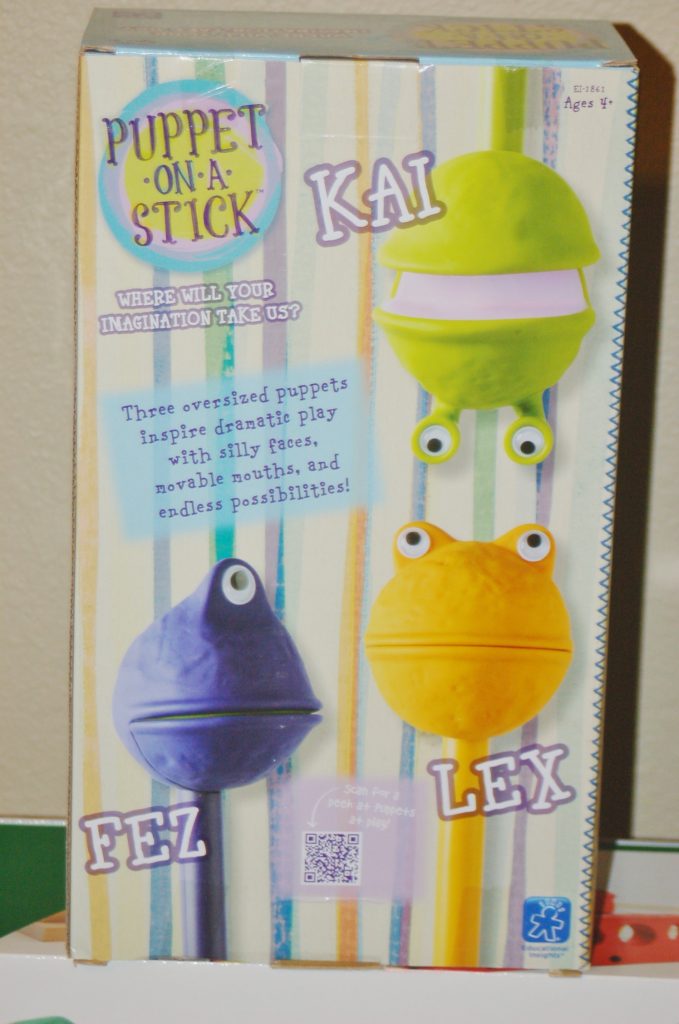 And you KNOW I do not have to tell you how much I LOVE Educational Insights products! Our family absolutely LOVES their Puppets on a Stick. They have lasted through so much use and abuse in our family and I know when my boys outgrow them I'll be able to pass them on to someone else! These have sparked a crazy amount of creativity in my house – it's been SO fun!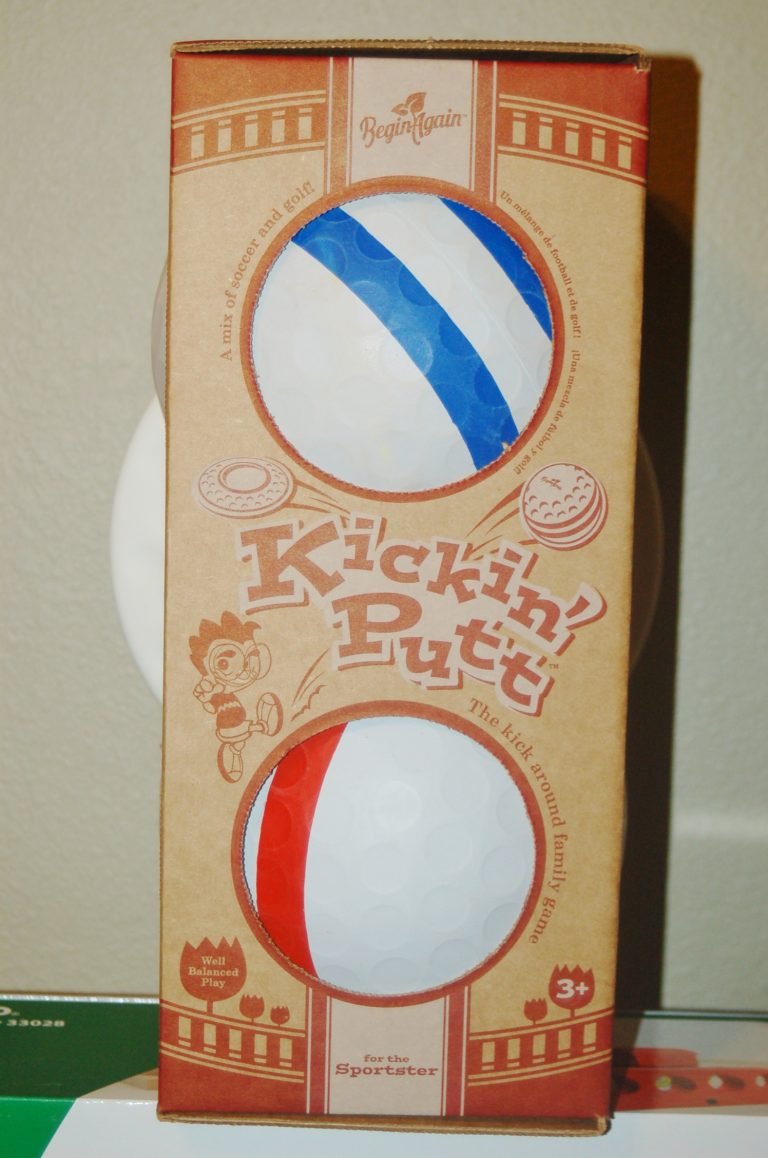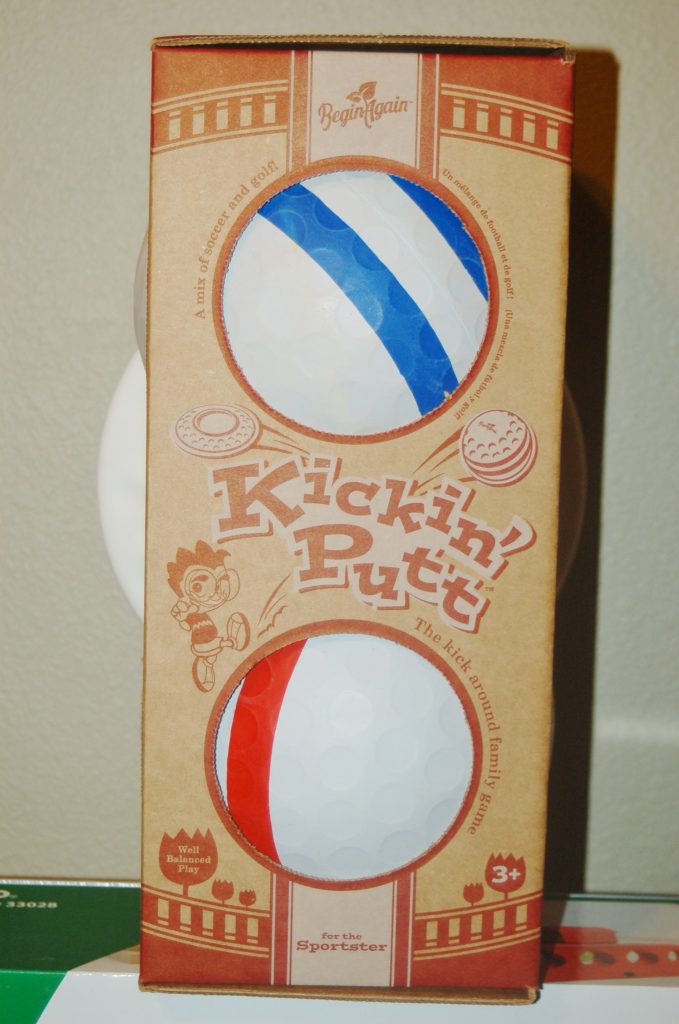 For this Kickin' Putt set I wish I could literally reach through my screen so you could check out the quality of these balls and goal. Wow – I saw these and immediately deemed them as indestructable! They are so thick and sturdy it's incredible!
There are SO many good reasons for supporting your local toy store. Not only are the products a MUCH higher quality, more unique, but you are helping your local economy, your local families AND since these toys typically last much longer because of the high quality you are helping to reduce waste as well! Not to mention that in most all of the local businesses that I frequent they know you. Do you know wonderfully nice it is to go into a store where everyone that works there recognizes you, knows your name, and knows what you're looking for? It's very nice!!