Learning Resources Mental Blox Review
This post may contain affiliate links, view our disclosure policy for details.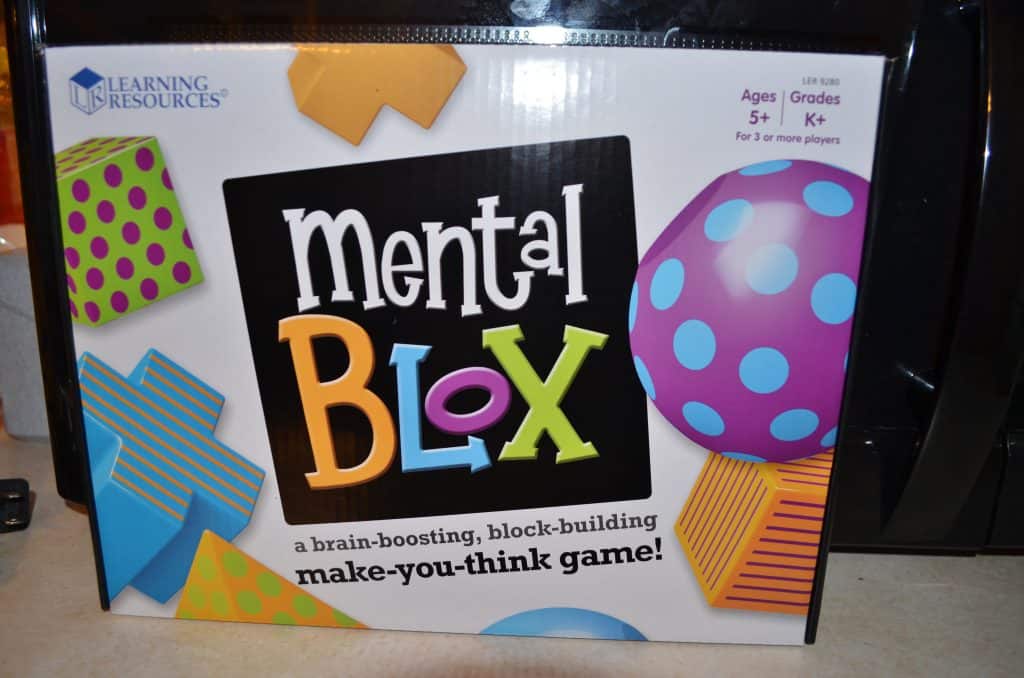 It's a NEW year and that means Learning Resources has some exciting new products like this Mental Blox game we received!!
Initially I wanted to check this game out because my oldest son is delayed in his copy/design ability (the ability to look at one thing and then recreate it) and I knew this would be perfect for him to work on his skills. I was expecting a wooden block set similar to what we have at home – just with more fun colors.
I should've known better since we love Learning Resources products but I was extremely impressed with their heavy duty brightly colored plastic blocks!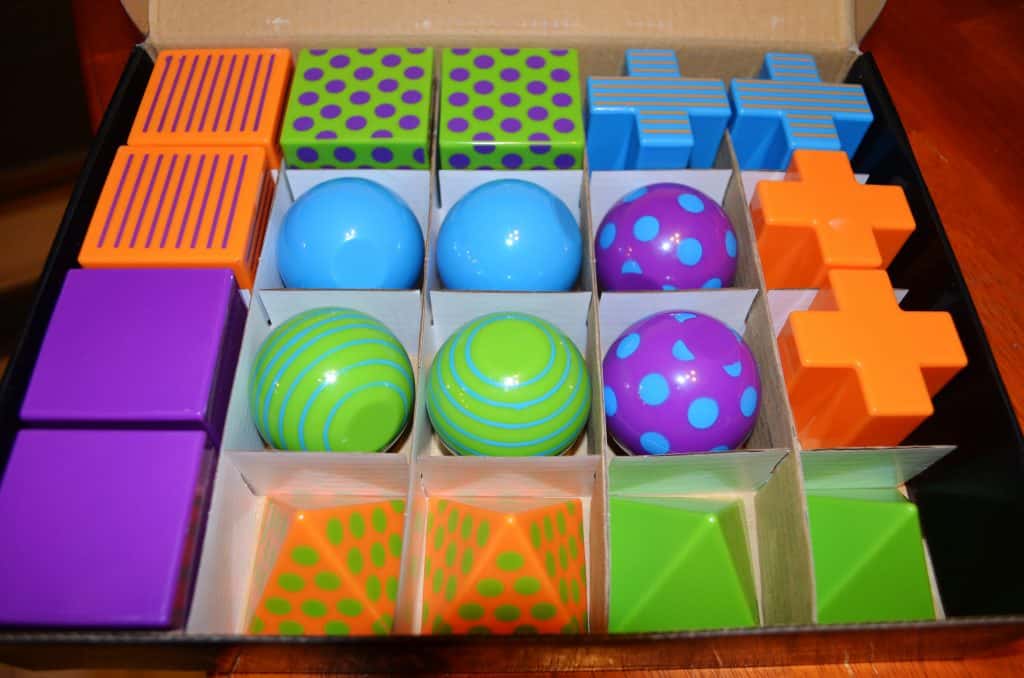 I love that they are plastic because they are easier to clean and disinfect!! And all of the blocks are stored in cute little compartments – don't these just look fun?!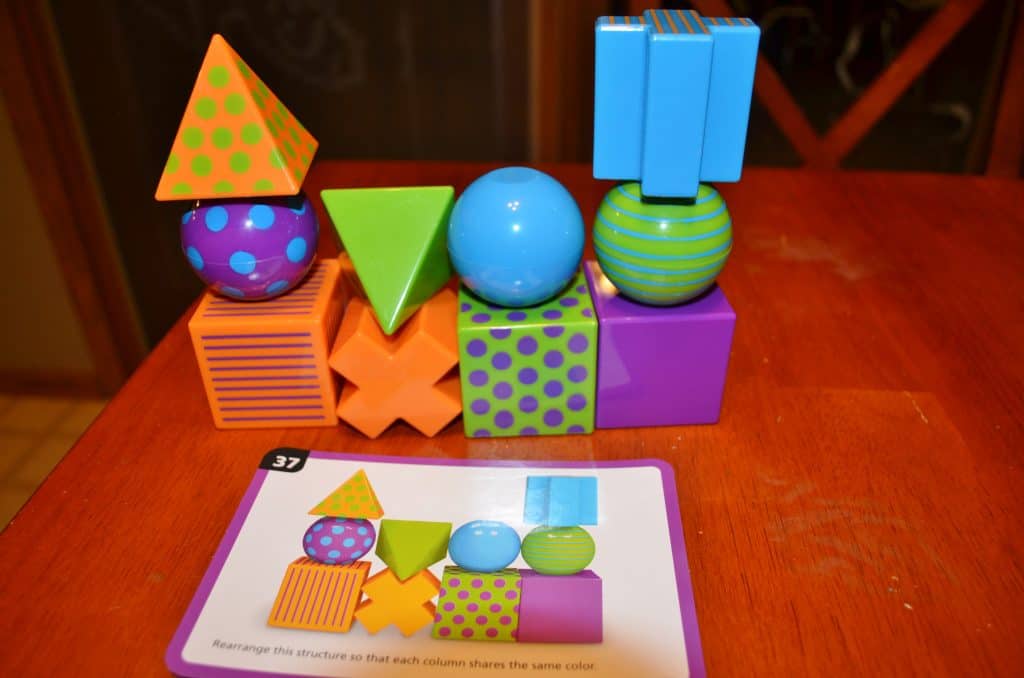 It's pretty simple – grab a flashcard and try to build what you see. Exactly what you see.
You would be surprised – it's harder than you think for many kids! In fact when my son was 4 years old and we realized he had a problem with this I thought it would be SO simple for him to just grab a block and follow a pattern – but at that time he couldn't even put 4 simple blocks together!
With some therapy he's come a long way since then but I was really eager to get him creating these blocks. There are 20 flashcards (double sided so there are 40 tasks) and not only do you have to build what is shown on the flashcard but each flashcard has written directions to take it one step further. Some cards you have to add a color or shape that isn't there.
Some cards ask you to rearrange the blocks so that you have 3 columns of blocks that are equal in height.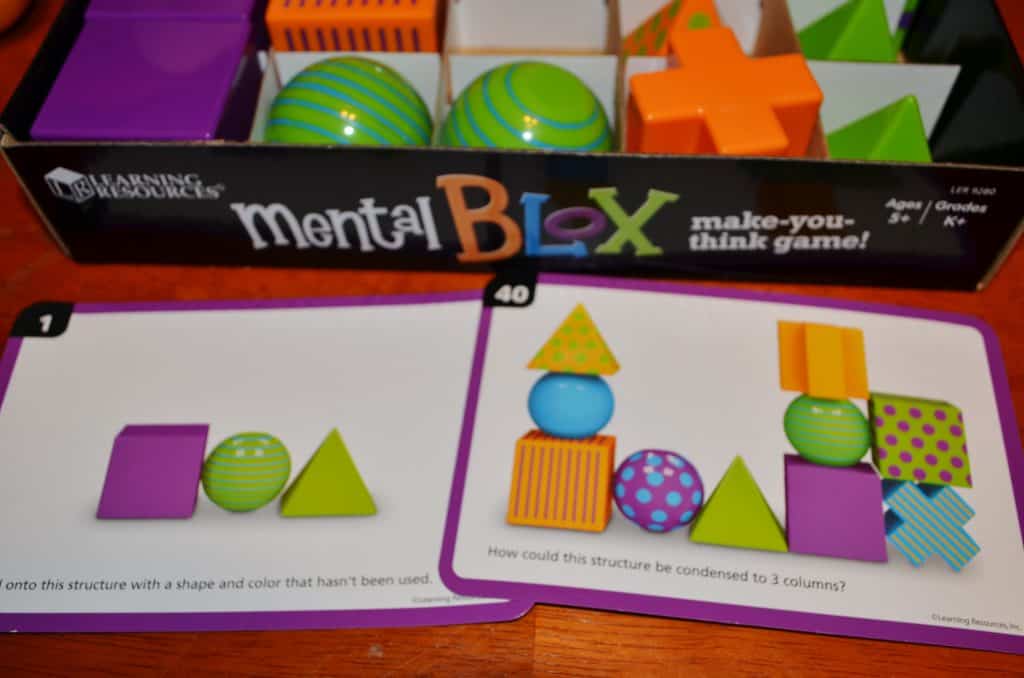 Here you can see #1 which is the easiest all the way to #40, the hardest. The progression is nice and slow and perfect for special needs kids or younger kids that are trying to accomplish these tasks. I LOVE that each card gives you additional directions after you've built your patterns.
That just tops off this game to be perfect! Plus throwing different colors, patterns, and shapes can really make it challenging! These are absolutely perfect for your special needs kiddos and students. The blocks are large and easy to grasp for the kids with fine motor delays too.
The circle shapes have a flat end on both sides so that you can stack them which can really make it challenging to kids with fine motor issues.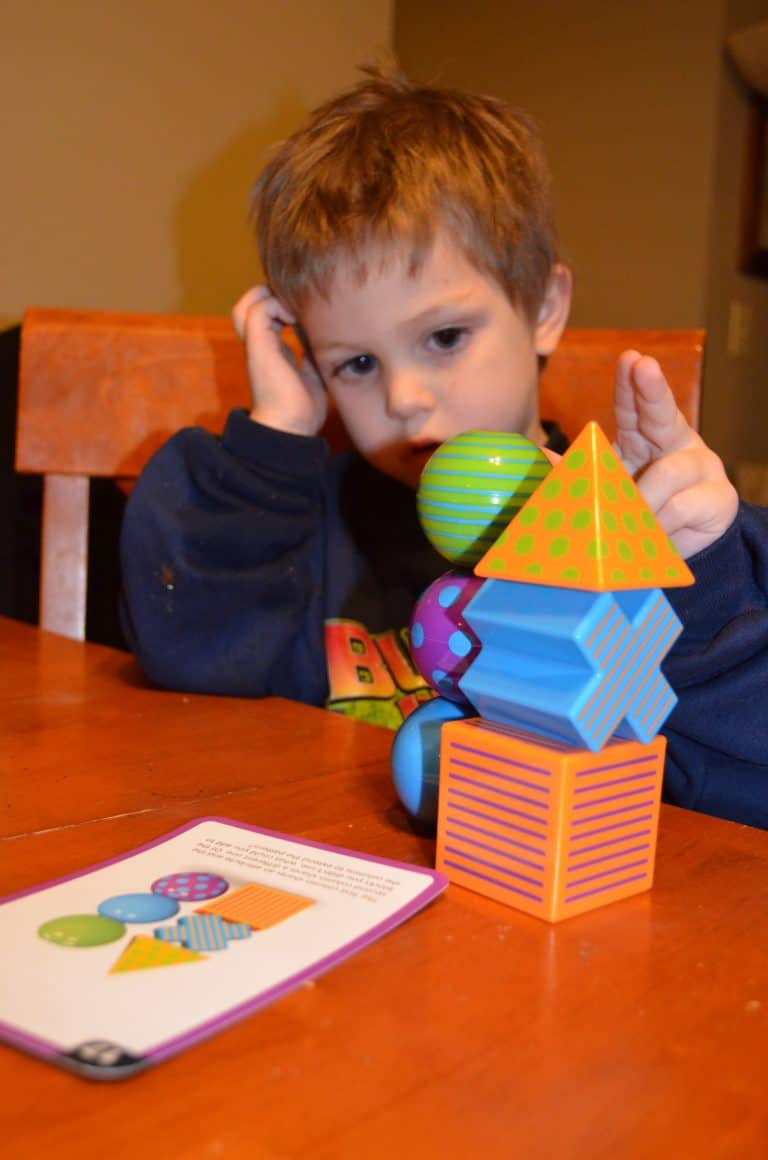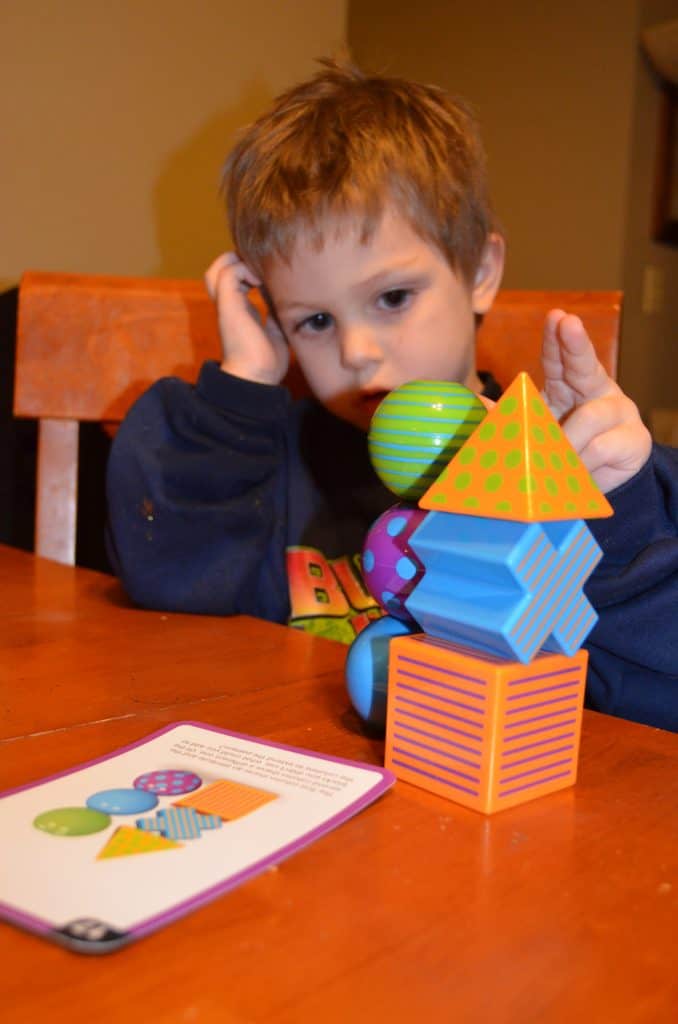 I was really curious how my 3 year old would do with these Mental Blox so we handed him an easy card which he immediately created. I was surprised he had completed it so quickly and kept moving up in difficulty of cards!
Above you can see that he's working on card #17 out of 40 and he definitely had to think a little harder about it! Not to mention that he had three circles to build on top of each other and those are a little trickier!!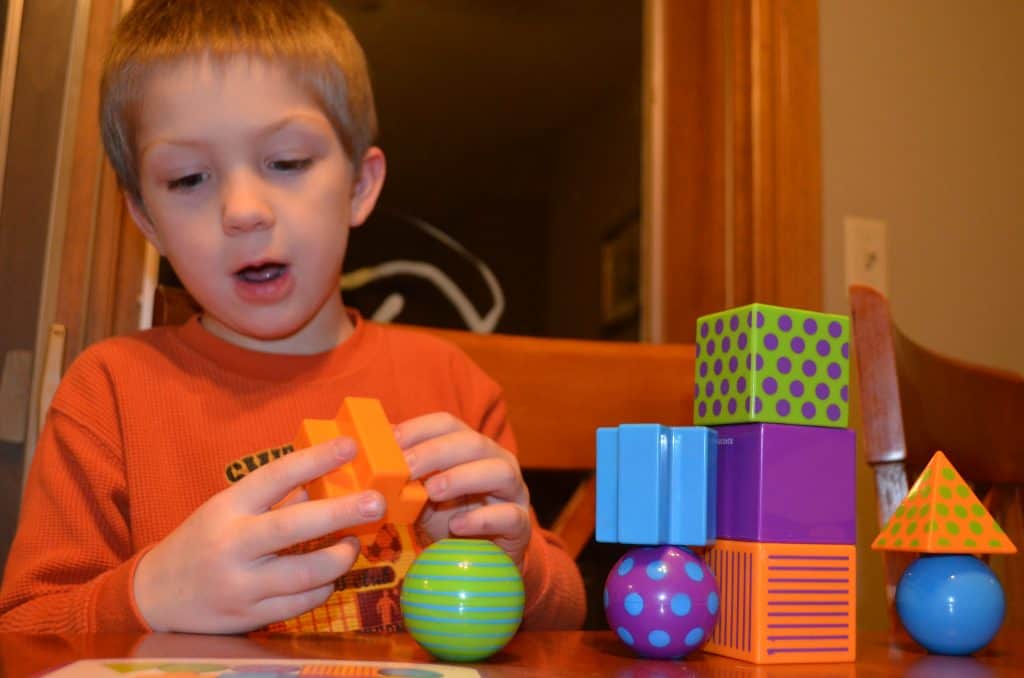 My 5 year old just LOVED this game! He was determined to do all of the hardest cards and he did a really good job! Some of the written direction challenges were a bit tough though! He (sometimes) loves challenges and we sat there for quite a while working through the game.
Mental Blox comes with an instruction guide that gives some ideas on different ways to play the game which is another reason I like Learning Resources so much. Their products are good for various uses! I highly recommend these – absolutely awesome new product!
Durable, great for a wide variety of ages and needs and good for at home, therapies, classrooms, etc.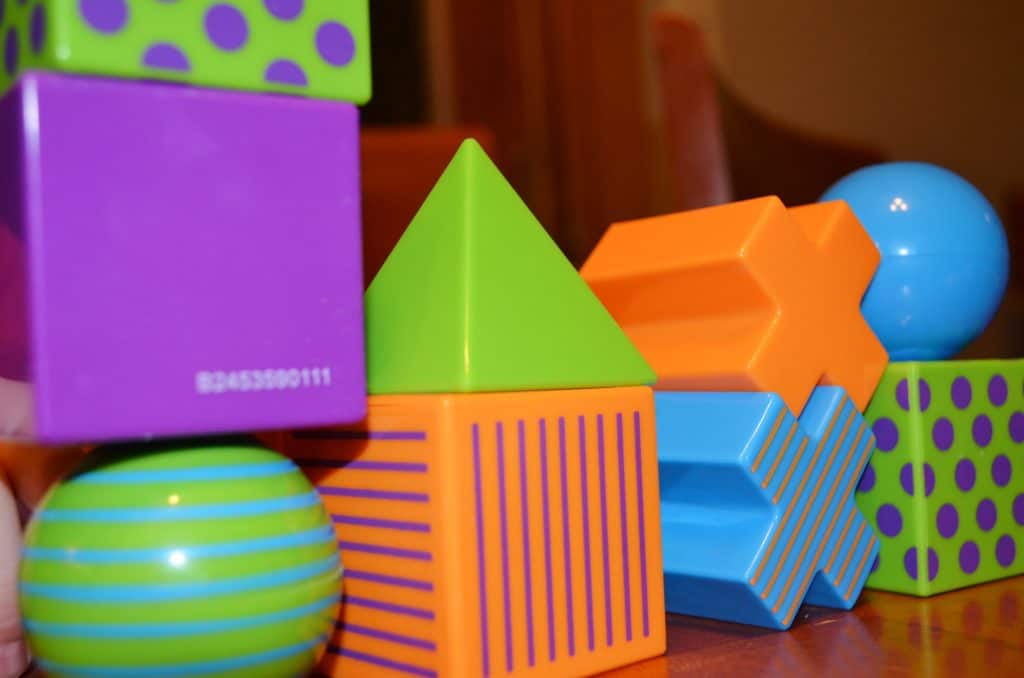 Disclosure: I was provided the above product in order to use and form my own opinions. All opinions are my own.