Brother P-Touch D200 Label Maker Review
This post may contain affiliate links, view our disclosure policy for details.
Do you want to know one thing that has made my life easier? ORGANIZATION! I am SO busy running around between my kid's schools, my husband's school, blogging, keeping up with my garden and our animals, and just making my household run smoothly with meals, cleaning, laundry, etc. I was really excited when Brother asked me to review their PT-D200 label maker. I have to admit – I've never had a label maker but I've always wanted one! This specific model, the PT-D200, can be found for under $20 frequently on sale on Amazon too so it's incredibly affordable.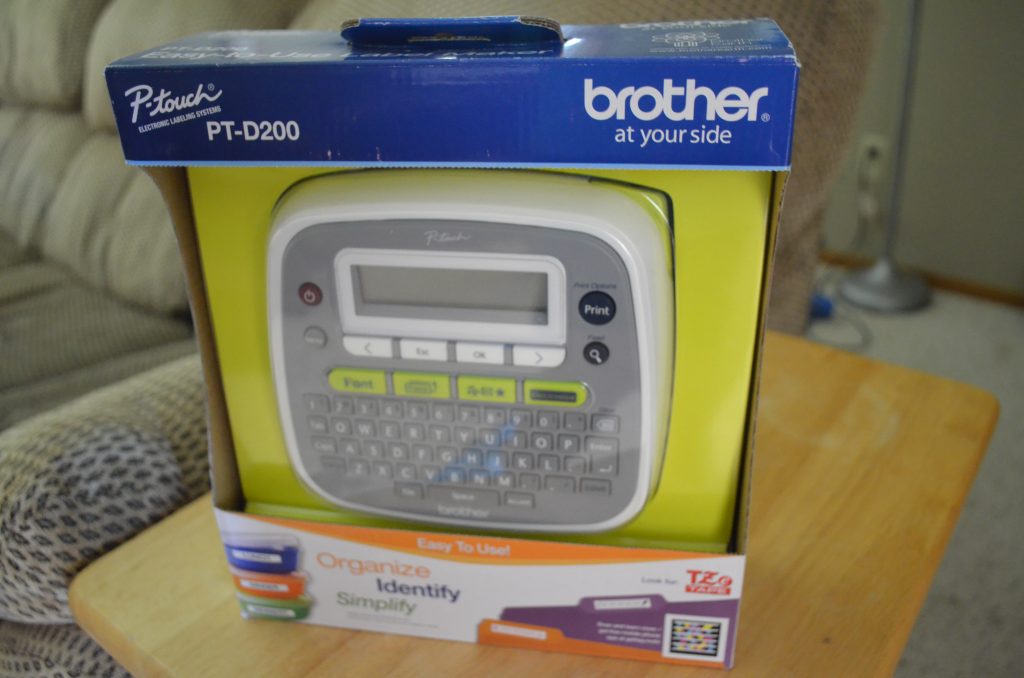 I love that it's handheld of course so it's great for taking with you! You can take it with you to school, over to a friend's house, even to church when you're organizing a room! Just this past weekend I was organizing our garage up some so it would be cleaned out before the winter comes and I grabbed my brother label maker so I could label all of our various buckets of animal feed and other tools.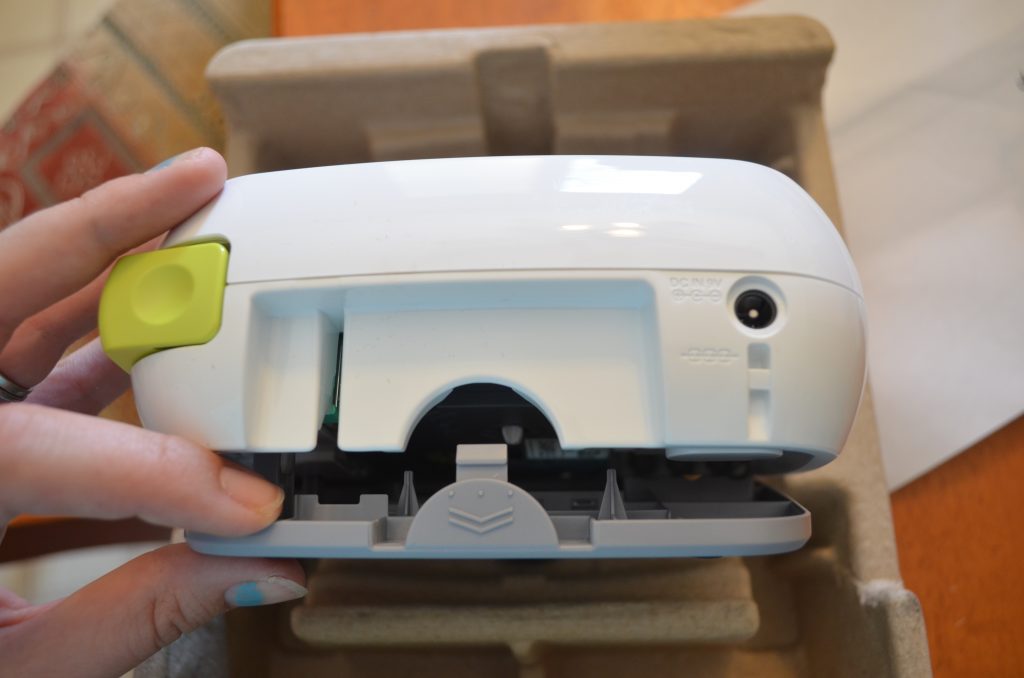 The machine itself is simple to open and initially comes with just a sample pack of the labels. You'll definitely need to buy another pack as you'll probably run out fairly quickly! You can see that there is also a spot for an AC adapter which I HIGHLY recommend as this thing eats batteries!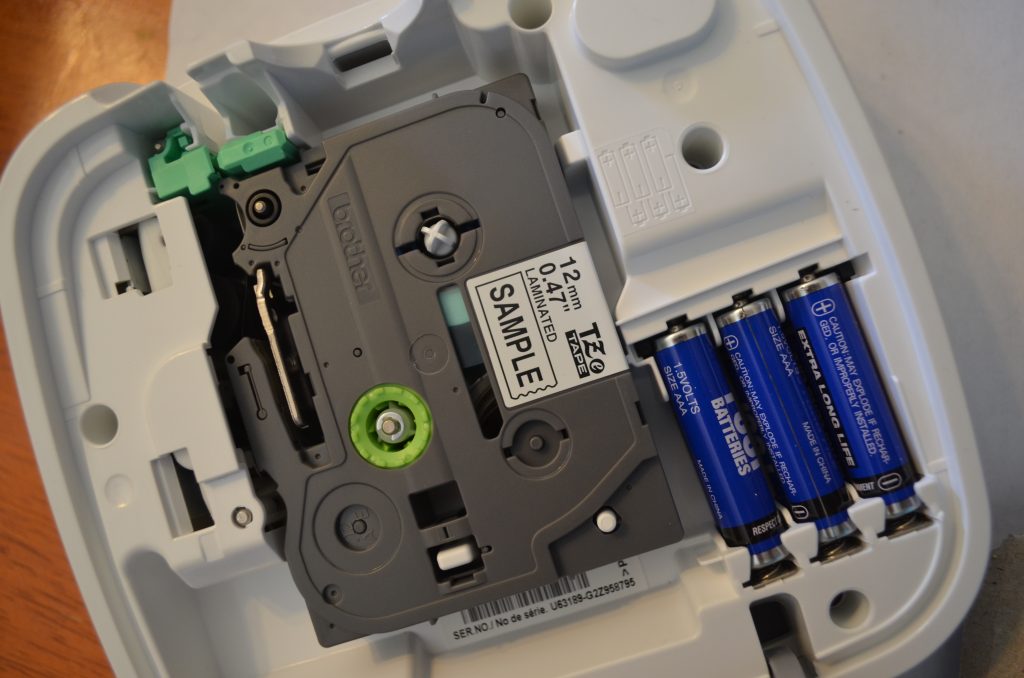 In fact it takes 6 AAA batteries to make it work and they are not included!  You can also see here the sample cartridge – it was very easy to pop in! It literally just lays in place so there's nothing tough about it.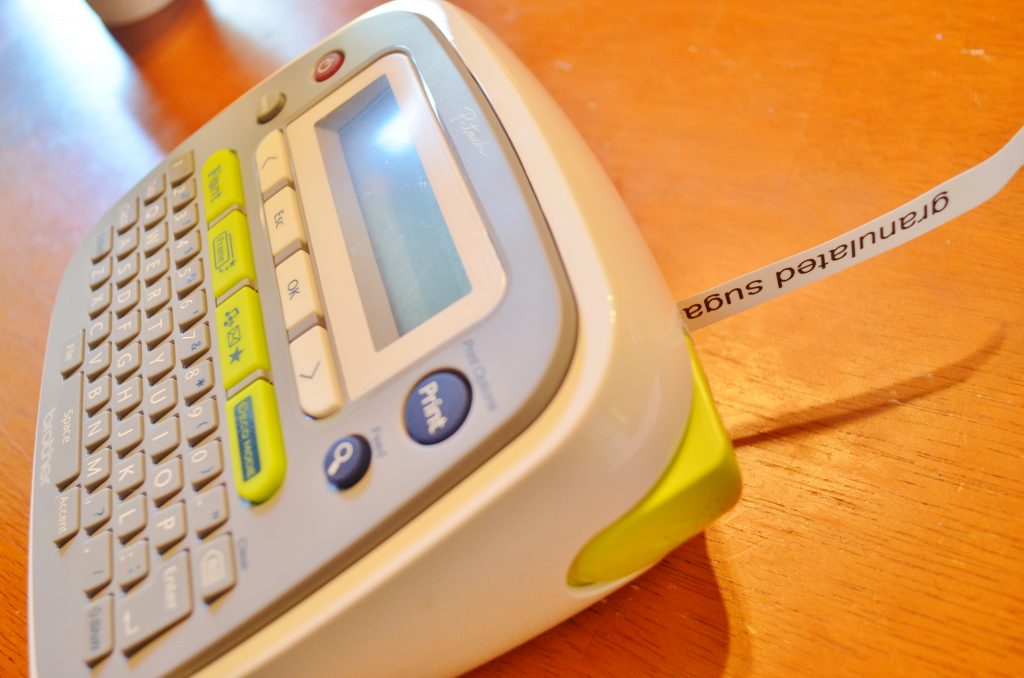 Even though I had never used a label maker before I was easily able to pick this one up and begin using it. I like that there are a lot of simple customization that you can make to your labels. You can change the font style, size, add borders, icons, DECO mode and more. You can see your label on the screen before you print it so you know exactly what you are printing. You can even save up to 30 favorite labels for quick reference! Once you hit print you can see above that the label comes out, then you just press in that large green button and it cuts the label for you. The back is very easy to peel.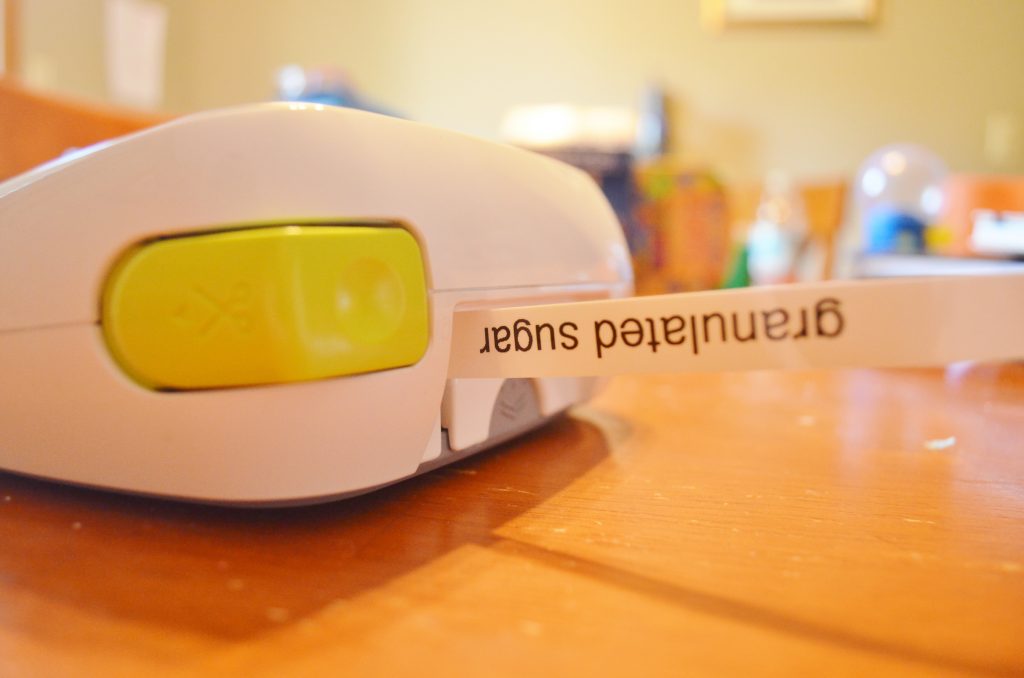 Some people I've read on various reviews have complained about the extra space before/after the label but personally I'm glad it's there because I can always cut it smaller if I want.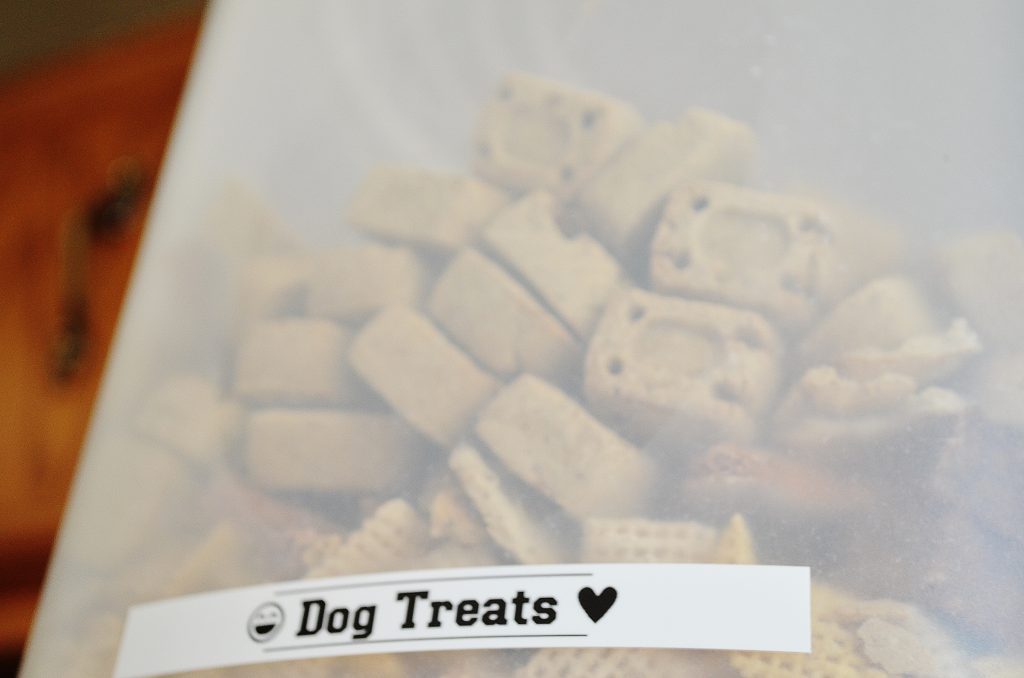 Here you can see some of the icons available and a different font style that I used. The Brother P-Touch D200 Label Maker has 8 different fonts to choose from, 95 frames and 600 symbols! There is everything from stars, hearts, leaves, music notes, computers, silverware, vehicles, flowers, keys, sports, animals, weather and a LOT more! PLUS there are 12 Deco Mode styles and 6 Name Badge designs. You can actually print up to TWO lines of text which is great for labeling names.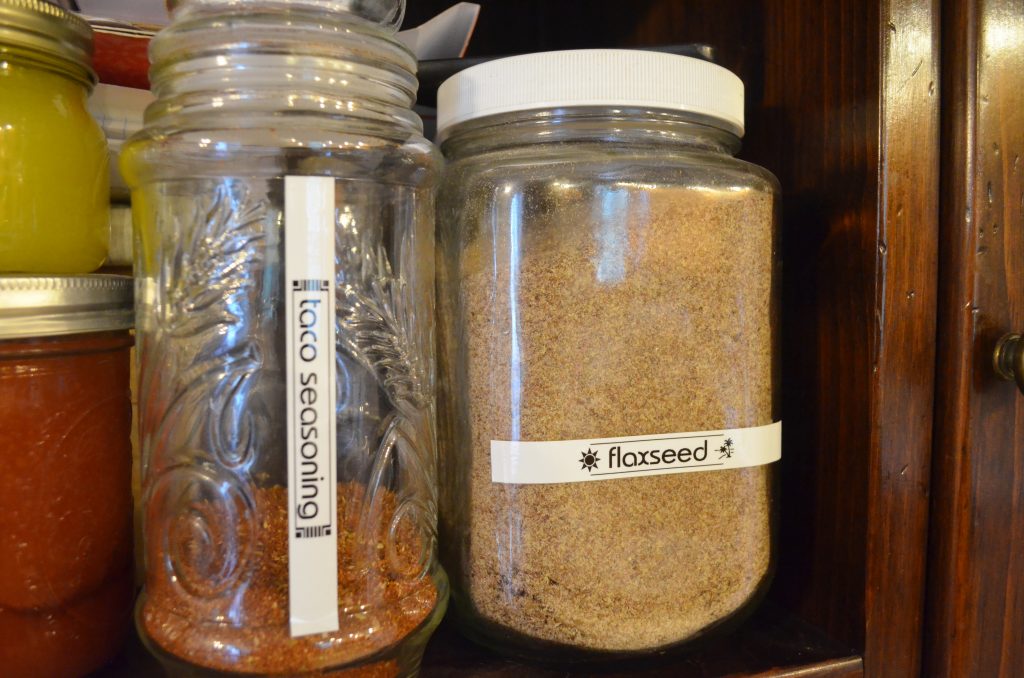 The first thing I did was start labeling things in my kitchen! I've started storing things in jars but I'm the only one that knows what everything is!! My poor husband really has to double check whether he's grabbed the flour or the powdered sugar – but not anymore! It's all labeled quite nicely!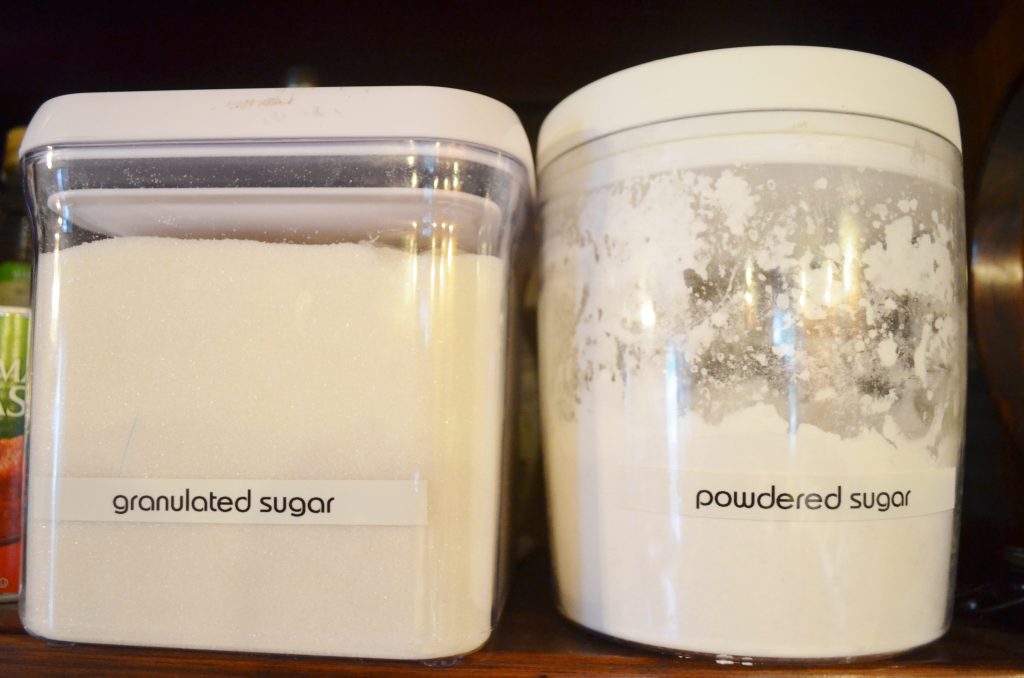 This font style was my personal favorite! This will really come in handy when I can too! I like this a LOT better than the special canning labels that I bought. With school starting in the past week I also made good use of this labeling folders, lunchboxes, and school supplies.
This is a great and simple label maker to have since it's so portable and easy to use. For about $20 you can't go wrong. Just keep in mind you'll need a decent amount of batteries and labeling tape. It is fun to use – my kids even love helping me label things now! It's really easy so it's really perfect for any age or ability. And be forewarned – you'll find yourself wanting to label everything!!
Disclosure: I was not compensated for this review. All opinions are my own. I received the above product to use for this review.