Interview with Dr. Jill Biden on Education and Teachers
This post may contain affiliate links, view our disclosure policy for details.
So funny story, I was cleaning out my (many) drafts on this site and came across this interview I did with Dr. Jill Biden in 2015! As you probably know, Dr. Jill Biden is a teacher and upcoming First Lady. And since discussing education is always "in style" around here on Surviving a Teacher's Salary, I wanted to share this still-relevant interview with you!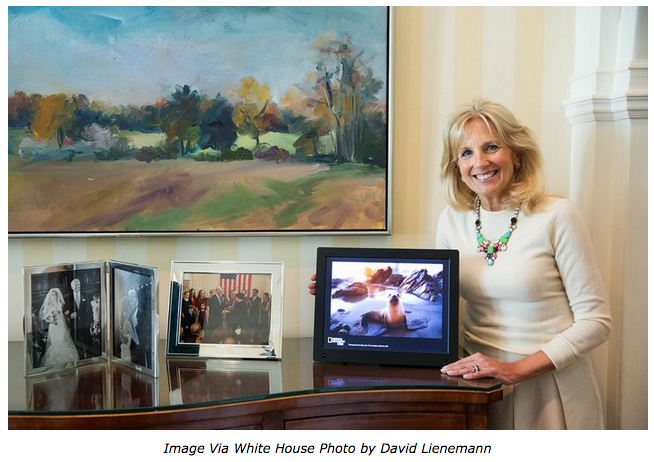 A couple of weeks ago I had the privileged of being on a conference call with Dr. Jill Biden who is a dedicated mother, grandmother, educator and Second Lady of the United States of America. (at the time of this interview) She is so dedicated that she was grading papers two days after her husband was sworn in.
Not only did she discuss her collaboration with the MyShots program (see more below) but she also shared the import role parents and educators play in inspiring children to learn more about the world around them.
She is truly passionate about getting children involved and said:
"As a teacher, mom and grandmother, I share your passion for encouraging our children to learn all about the world. Education has been my life's work."
As a parent and teacher's wife I really appreciated Dr. Biden's belief that parents and educators need to work together to help, guide and inspire children. I choose to re-evaluate my children's education every year to make sure that it is the best fit for each child. I feel the connection between parents and teachers is struggling.
Dr. Biden stated:
"I think it's up to the teachers and the parents to create that interest…. Educators and parents should work together and have a dialogue with kids about culture and geography by reading or watching quality programs that explore the world."
One of the other things we discussed with Dr. Biden was how education has changed over the years. She feels technology has become the biggest factor.
She reminisced with us about her time in school as a little girl and even recalls the time she sat in the one room schoolhouse her grandmother used to teach at! Isn't that awesome? She still has the brass bell her grandmother used in her classroom!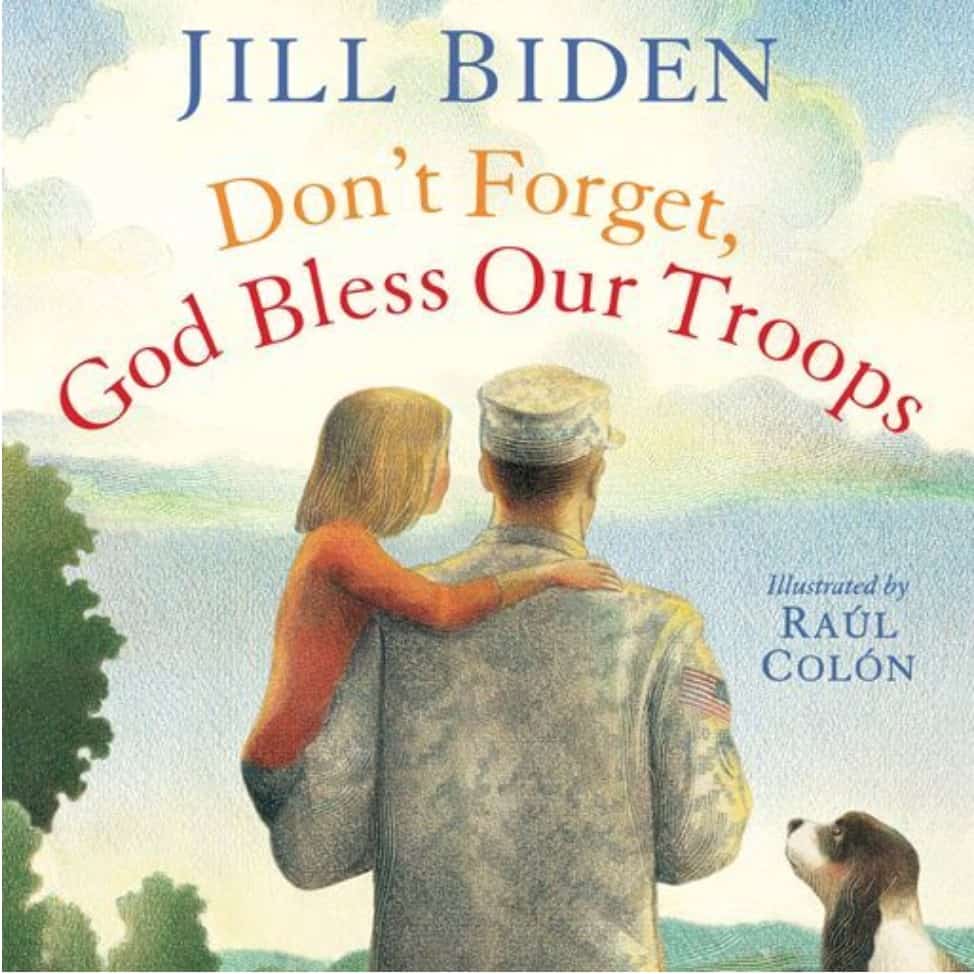 Jill is also passionate about women's issues and military families as evident in her children's book "
Don't Foget, God Bless Our Troops
." She also works with closely with the
National Geographic Bee,
a National Geographic competition designed to inspire students to be curious about the world.
In 2015-2016 the Biden family partnered with My Shot which was an online community of photos taken by children (average age is 9; max age is 17). Each month images were selected from the community that showcase settings, moments and beauty. Those photos then had the privilege of being displayed in the living room of the Vice President Joe Biden and his wife, Dr. Jill Biden's home, on a digital picture frame.
Dr. Biden gushed:
"Joe and I are proud to bring the creativity of so many young photographers from across the country into our home and to see the world through their lens. I am so impressed by the incredible talent and professionalism of these kid photographers, and I look forward to sharing their work with our family, friends and all those who visit the Vice President's Residence."