Tips on How to Choose the Best Trampoline for Your Family
This post may contain affiliate links, view our disclosure policy for details.
We were sent the product below in exchange for this post. No compensation was received.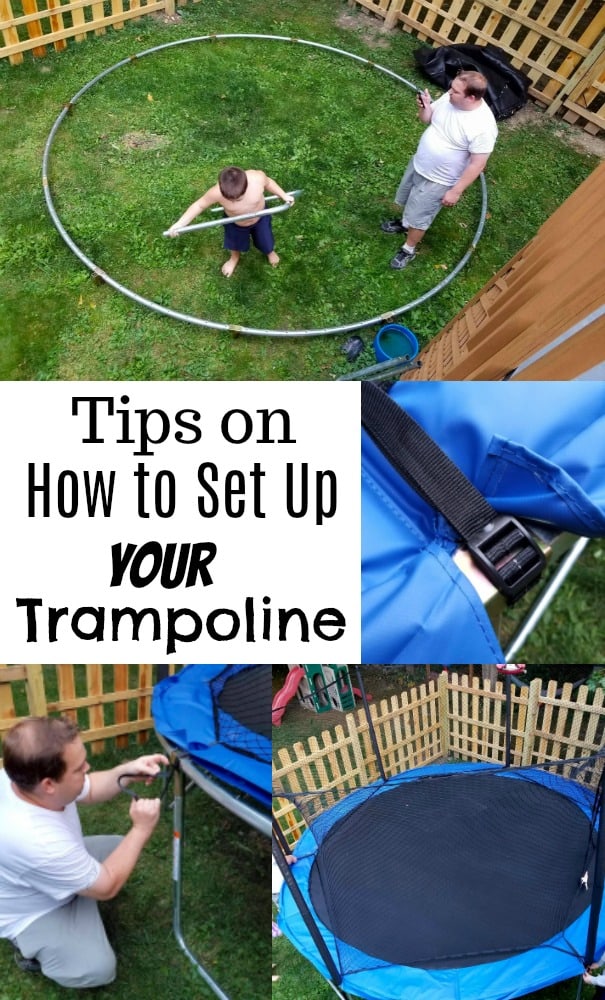 My two oldest boys both have sensory disorders (both are sensory seeking) so we learned from an early age they needed a LOT of physical options for bouncing, swinging, zipping around and anything else we could come up with to keep them moving around and expending energy! But because they are both 1000% rough and tough boys I knew a trampoline was absolutely in our future – but I needed a safe way for them to enjoy it.
My adventure loving risk takers needed a safety net and plenty of room to fly around on so I knew a small trampoline wouldn't work for them. We received the SkyBounce XPS 14′ trampoline with net enclosure from JumpSport and I couldn't recommend it more! It's far higher quality than I was expecting and the safety net is extremely sturdy. It is huge and gives them plenty of room to fly around and bounce like crazy. I was expecting my kids to knock the netting down since they're so wildly active but our JumpSport trampoline is a sturdy fortress that keeps even the craziest of bouncers in!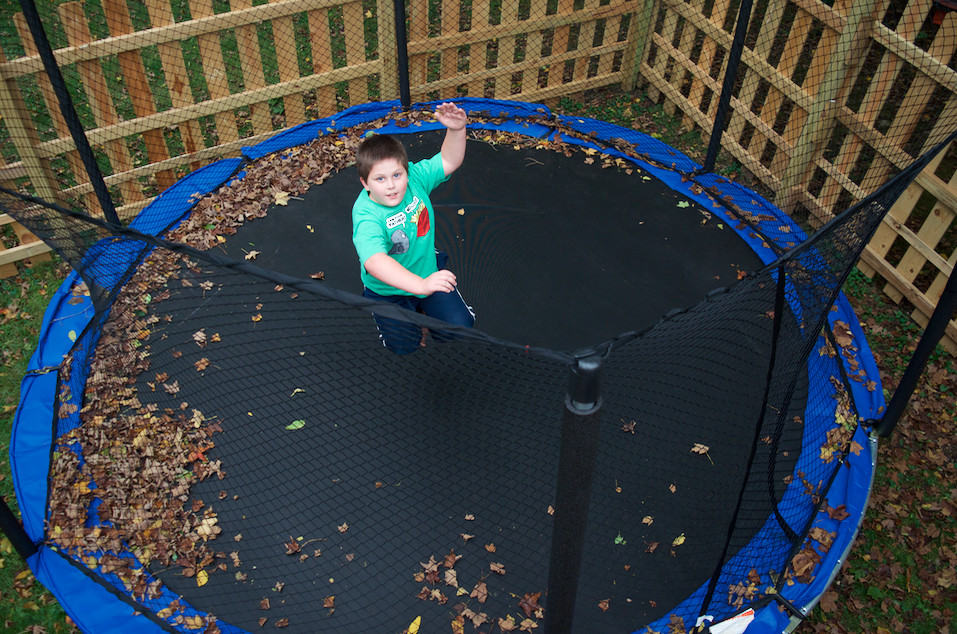 Things to Consider to Choose the Best Trampoline for Your Family:
*Size of yard
*Slope of yard
*How many children will be using
*Safety net closure included
*Entrance of trampoline
TOP TIPS on How to Set Up Your Trampoline: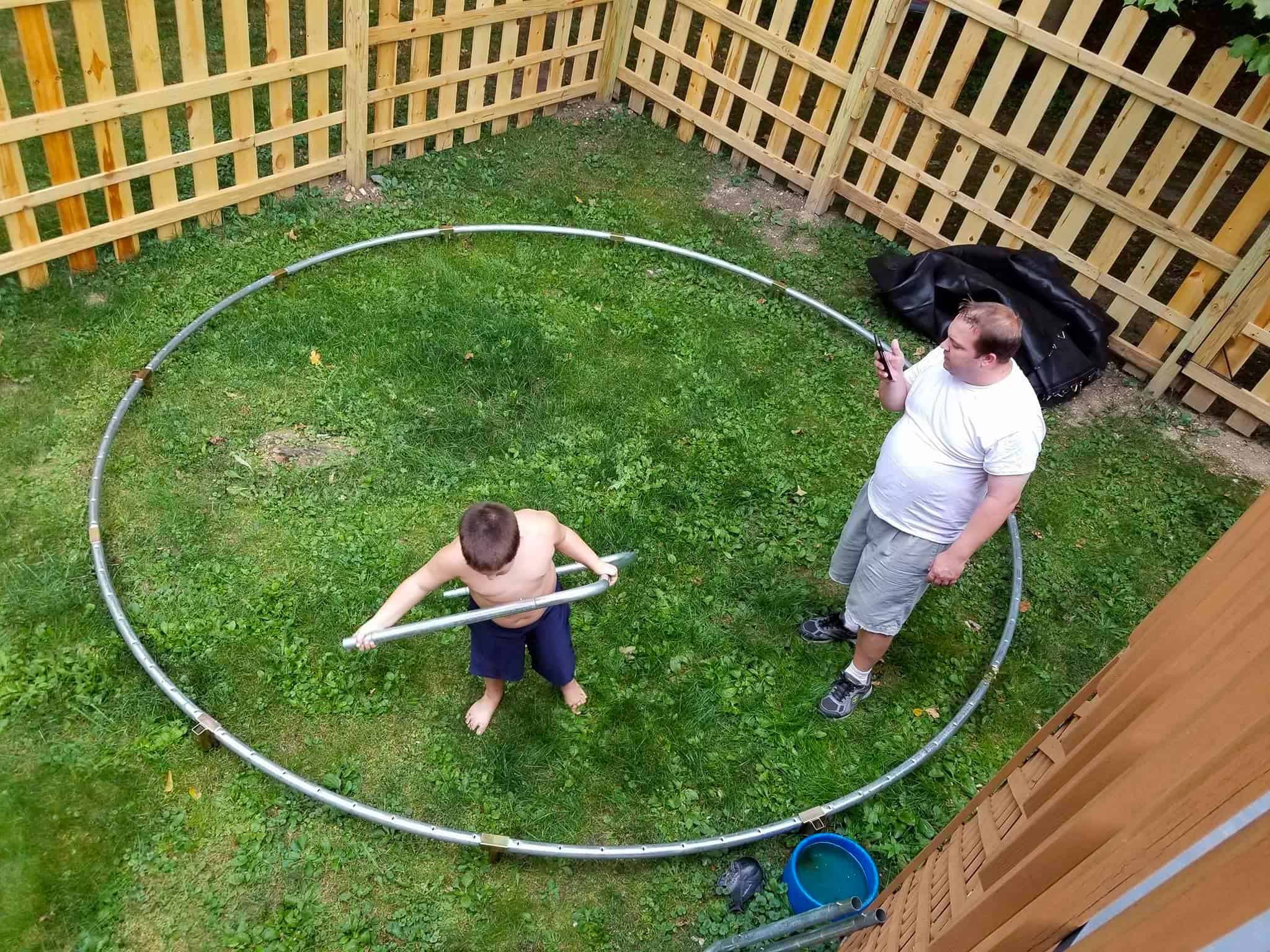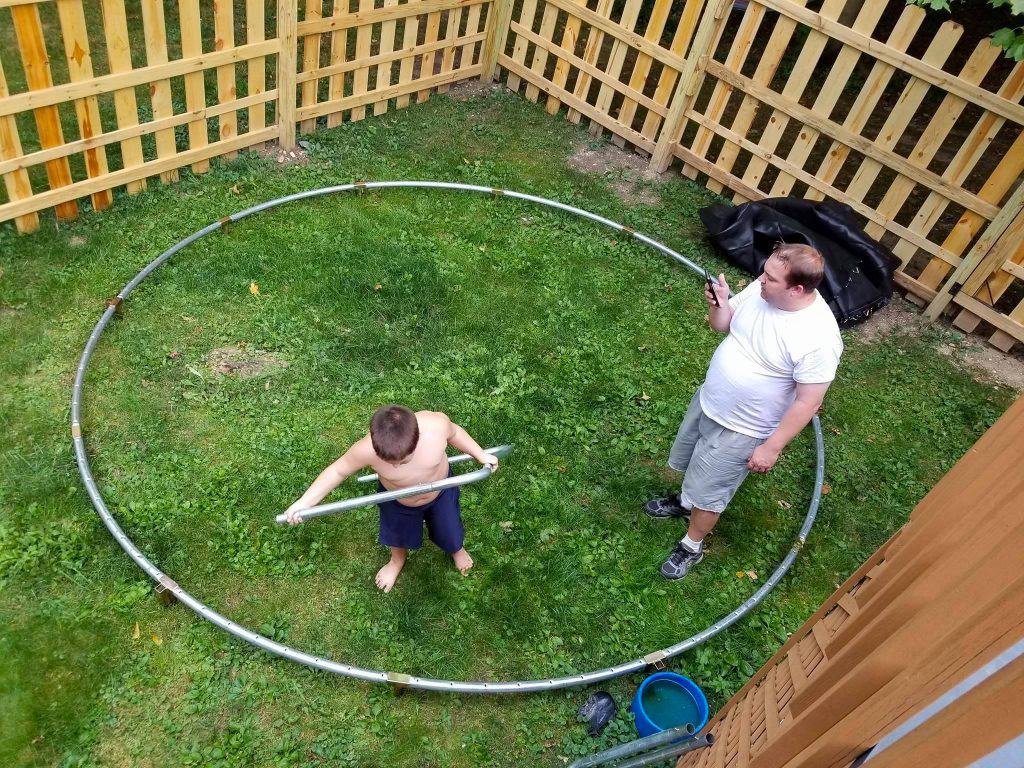 Begin by opening your box and laying out ALL of your pieces. Compare the included hardware with the instruction manual to verify that all pieces have been received. If not, you'll need to contact the company for replacements. Our box was open when we received it and JumpSport was great about sending us the replacement parts that we were missing.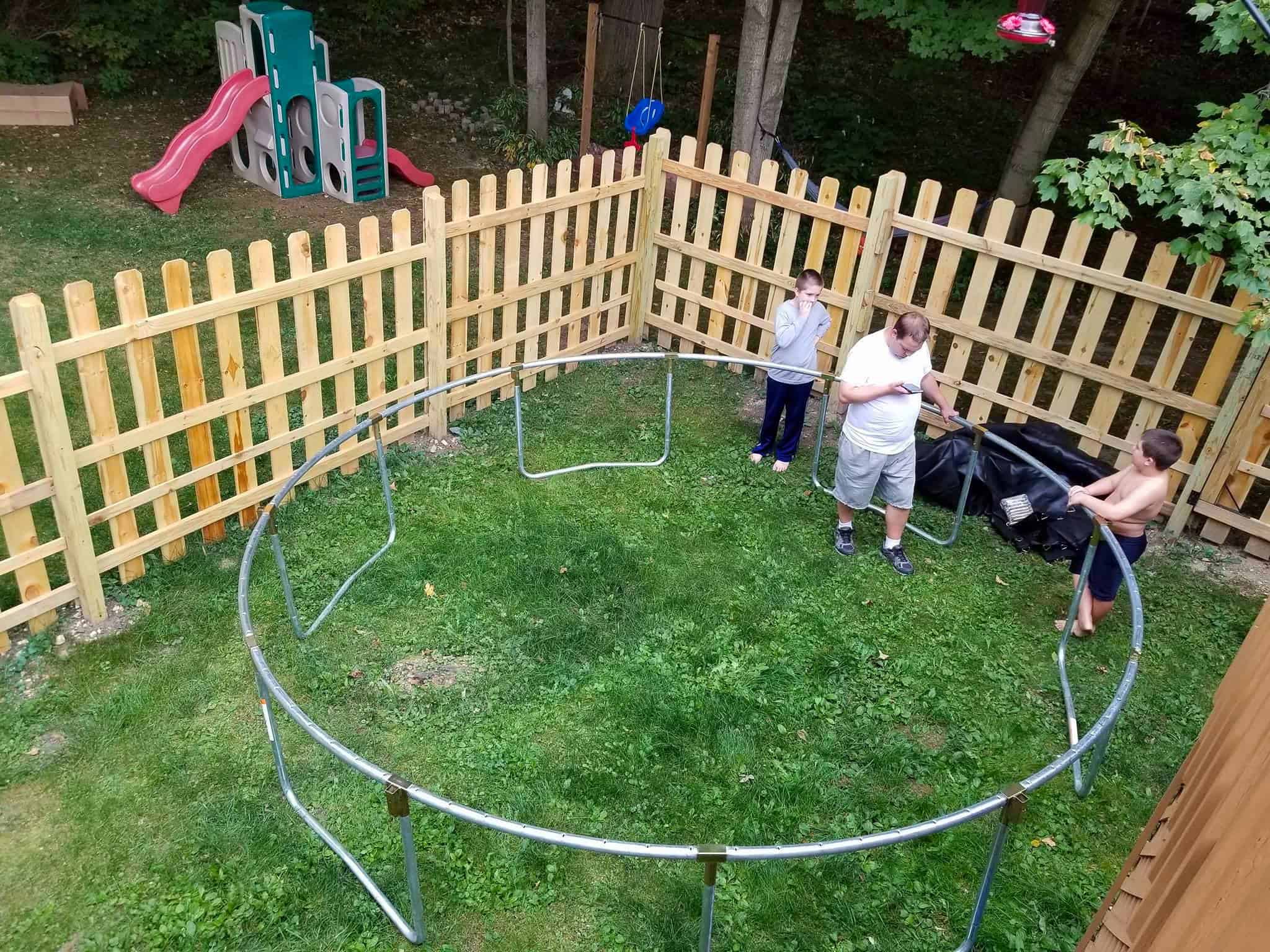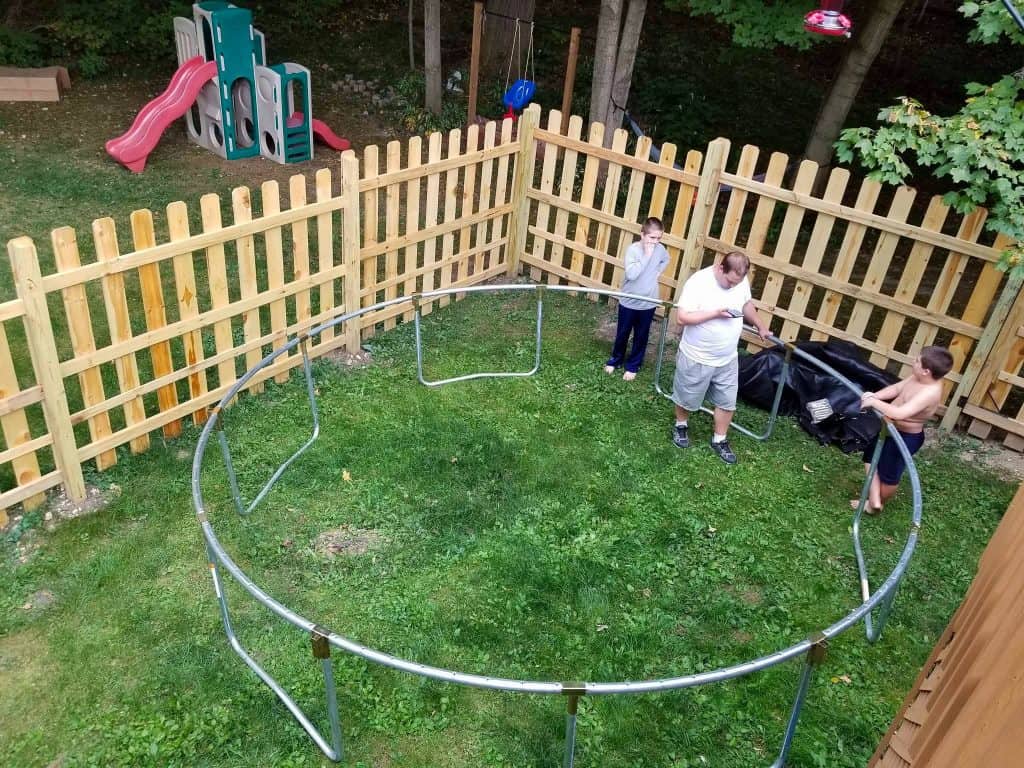 2. Before you get further than the first few steps – ensure that your trampoline is exactly where you want it placed. It may be difficult to move later depending on how your location is set up. You can see that not only is ours inside a fence but it takes up a huge area so I would NOT have wanted to move the trampoline after it was completed!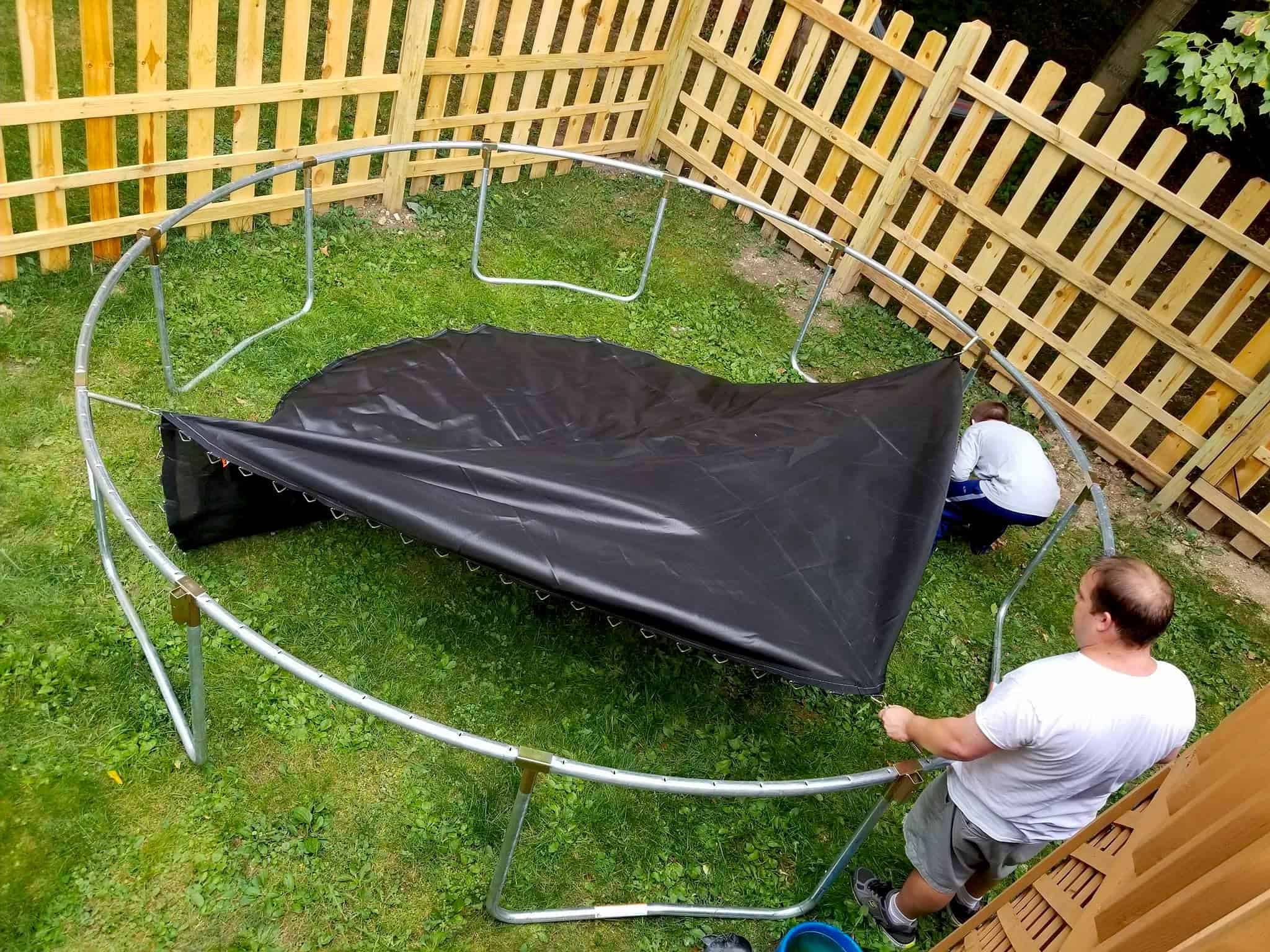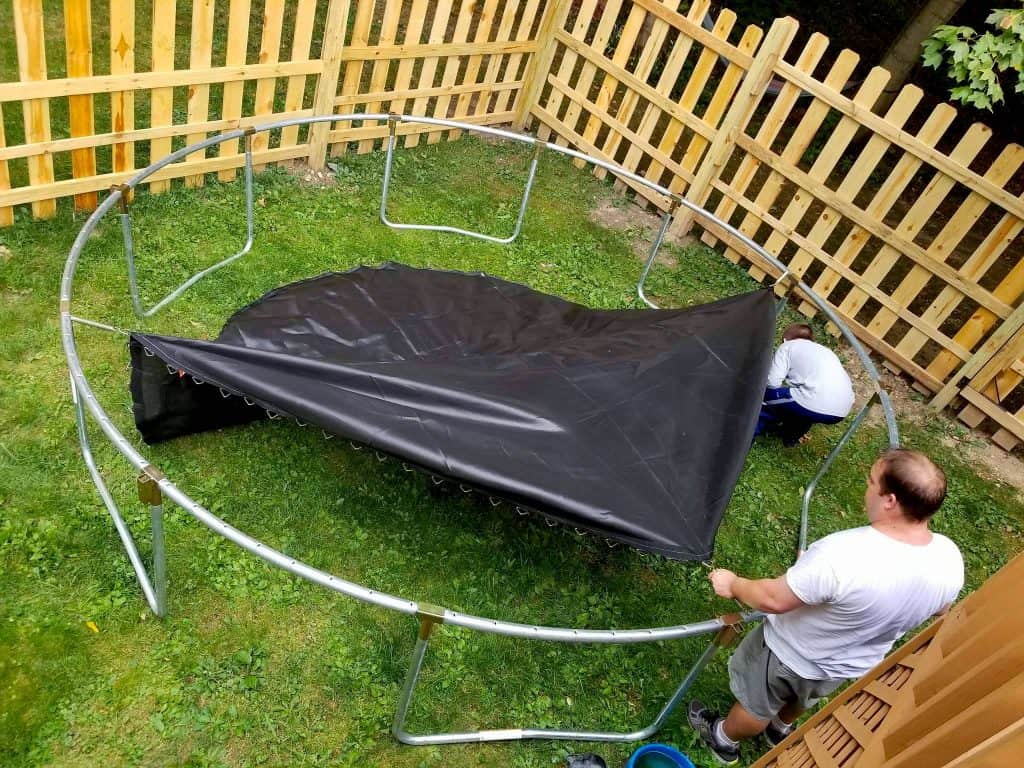 3. Search for the flattest area of your yard possible. You want your trampoline on the most level area of the yard for safety.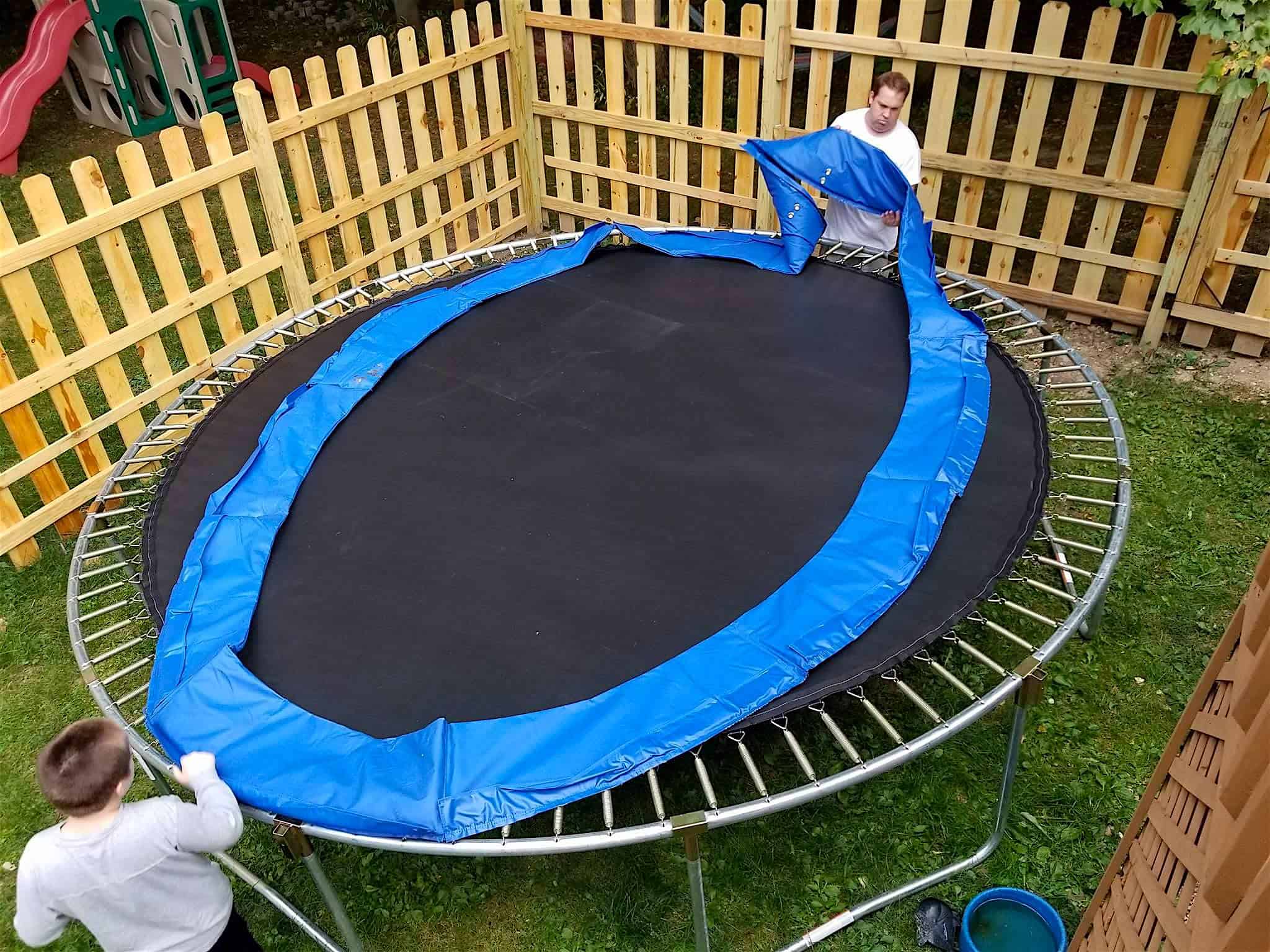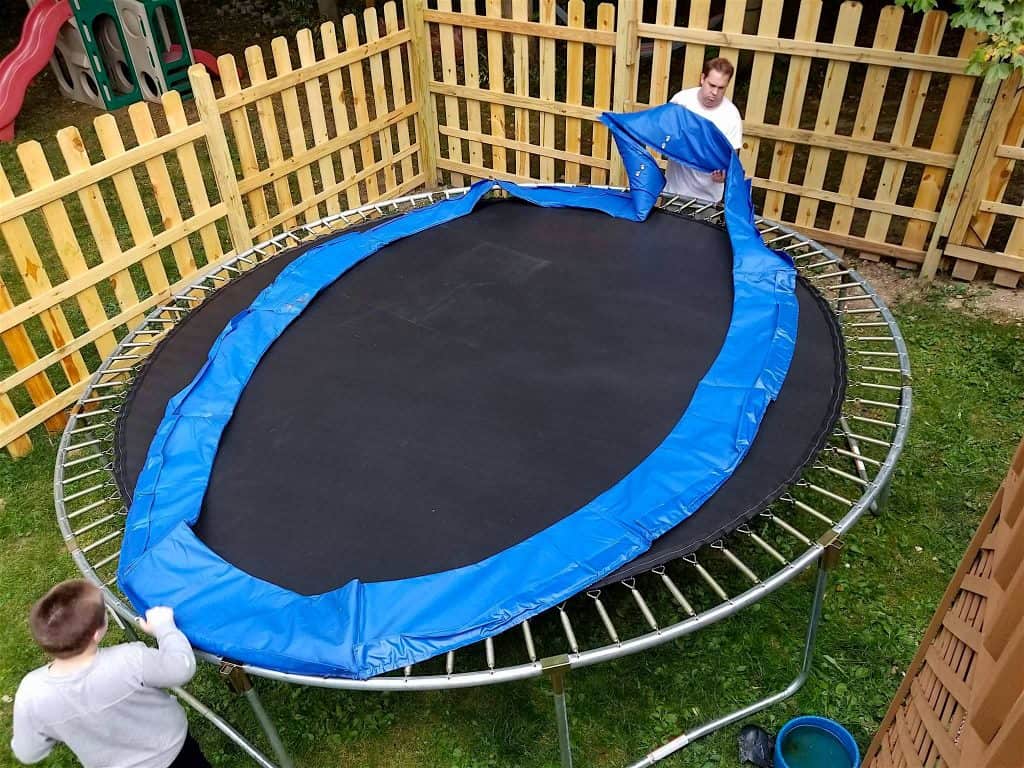 4. Verify any additional rules and regulations on trampolines with your home insurance company. Ours required our trampoline to be inside of a fenced yard which absolutely changed where we wanted to place our JumpSport trampoline.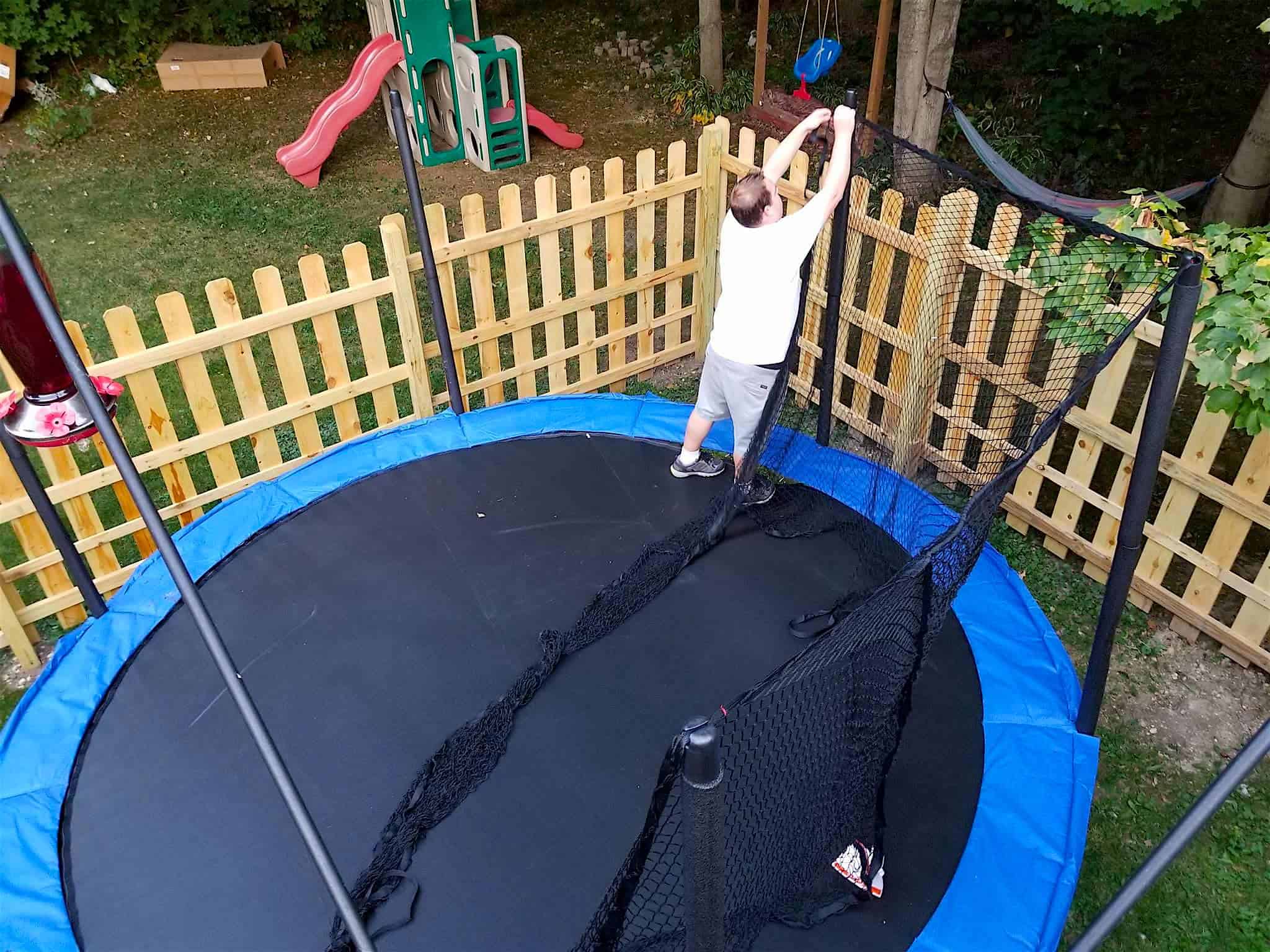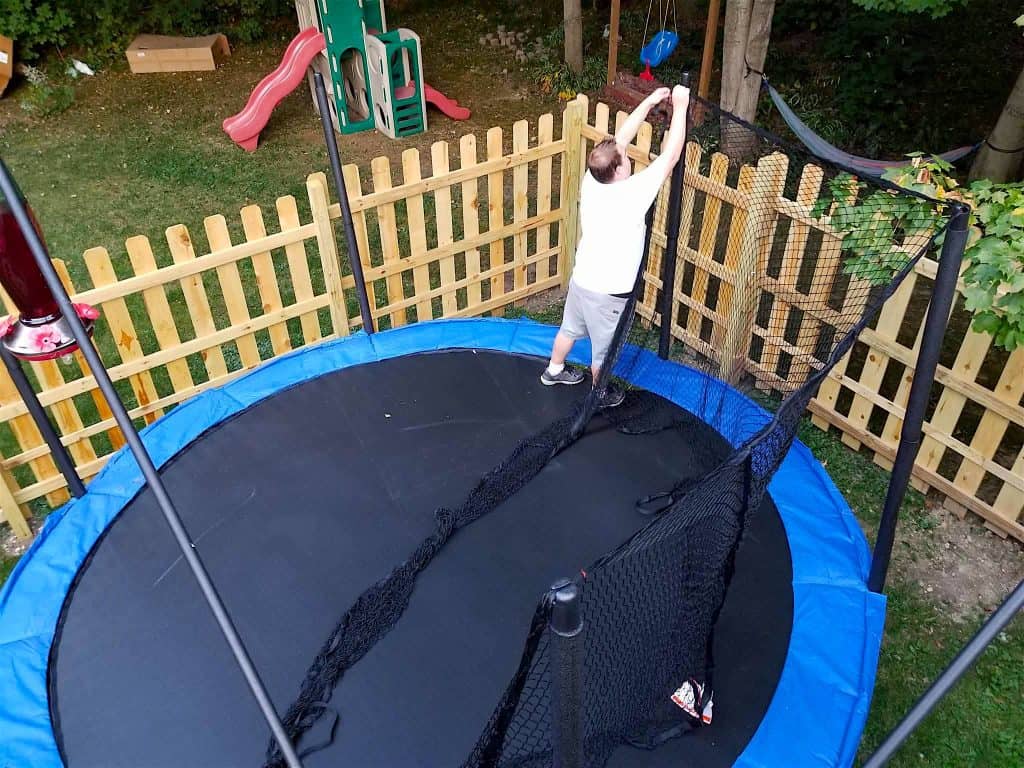 5. If you've misplaced the instruction manual like we did, check the company's website for a digital manual to download. We used a digital manual to put together our JumpSport trampoline.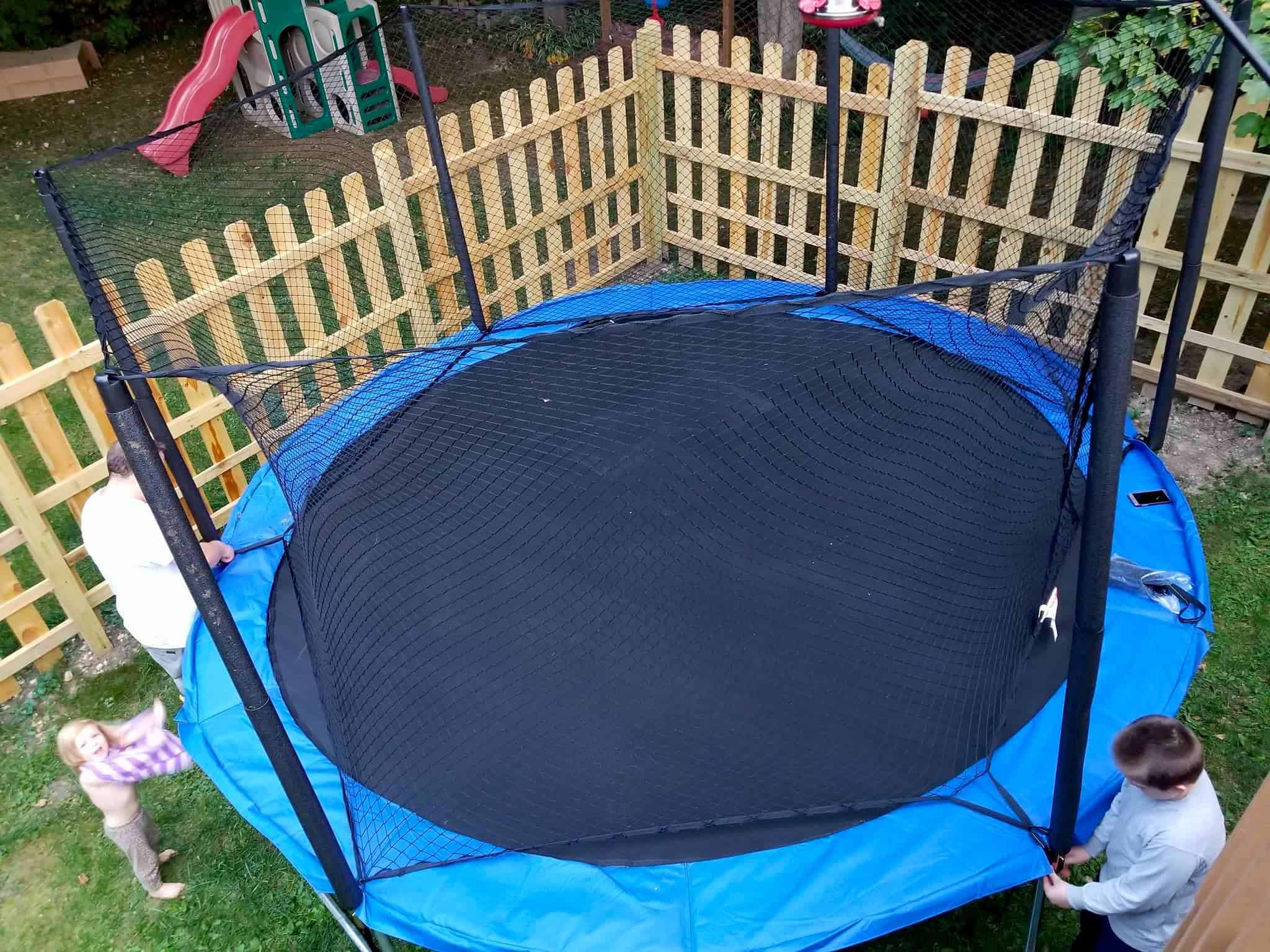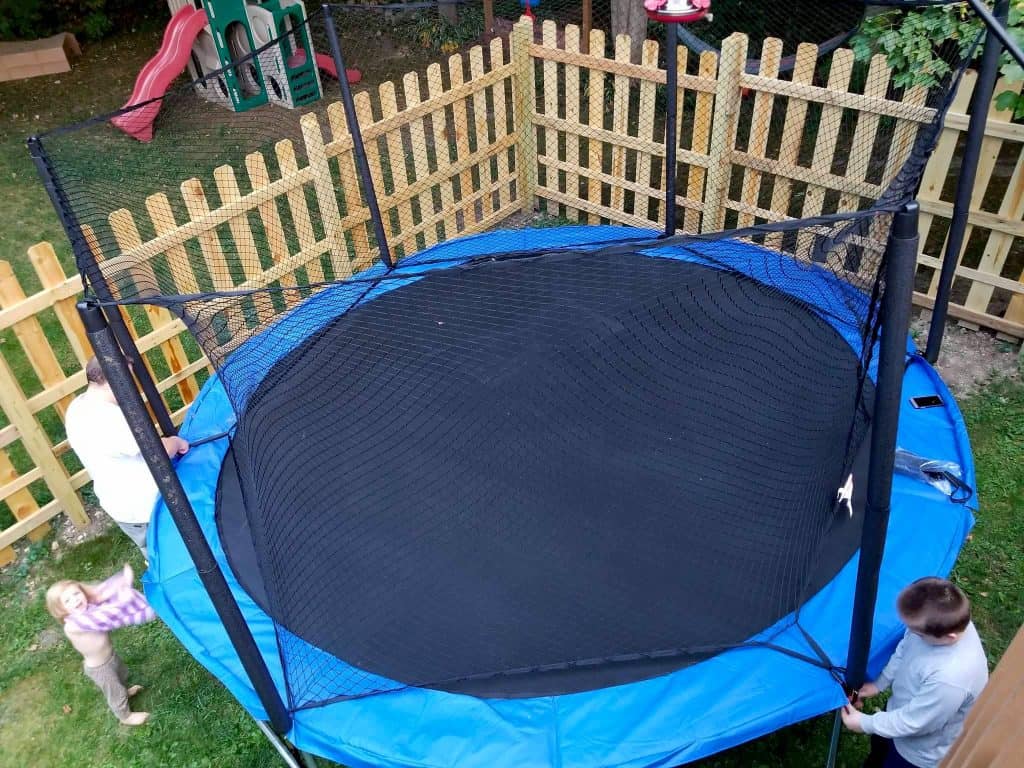 6. Before opening up the trampoline to play on set your rules out FIRST. Stick to your rules and don't change them! Consider safety things like jumping with/without shoes, how many kids can jump at one time, will you allow flips/tricks, etc.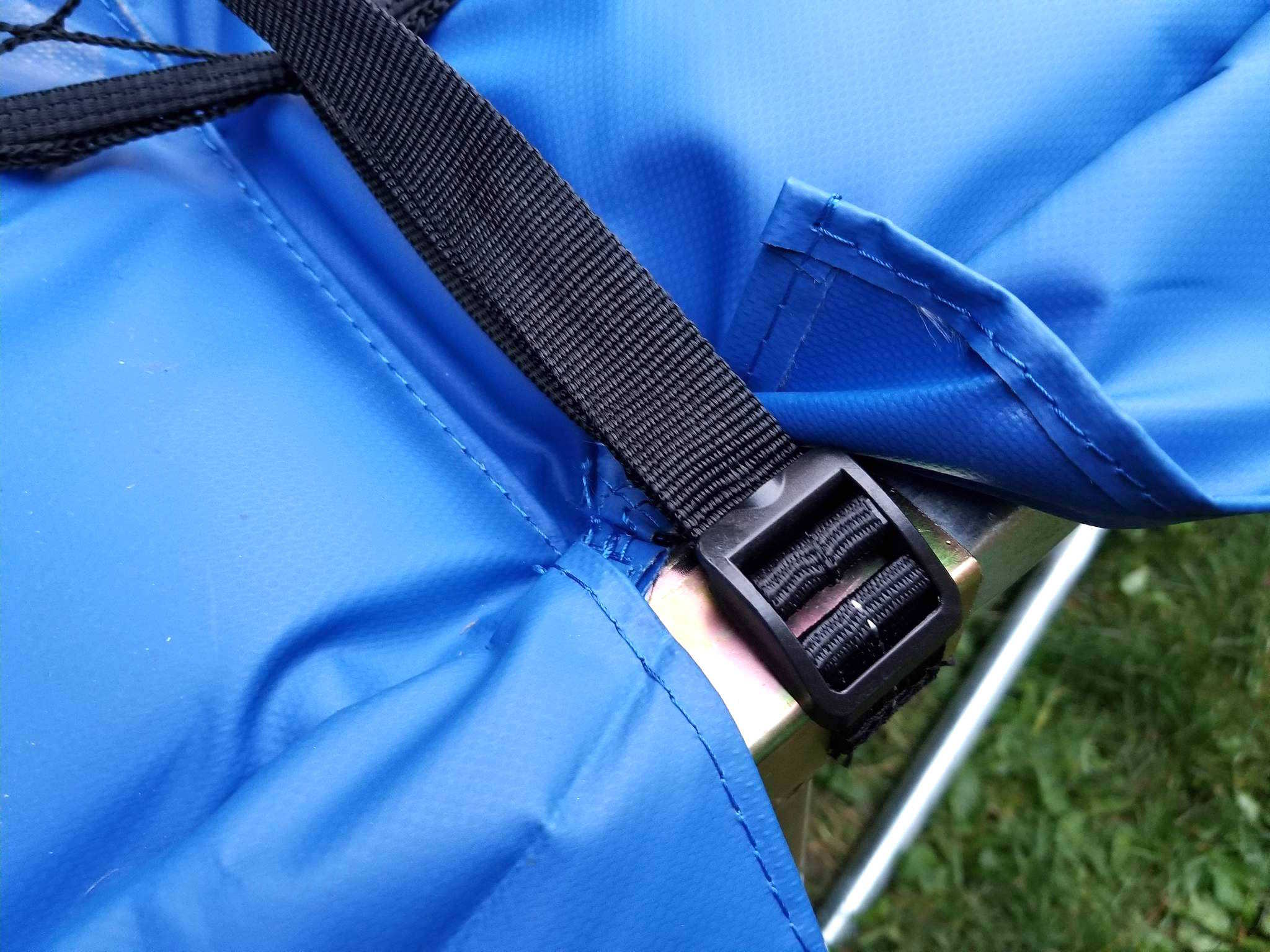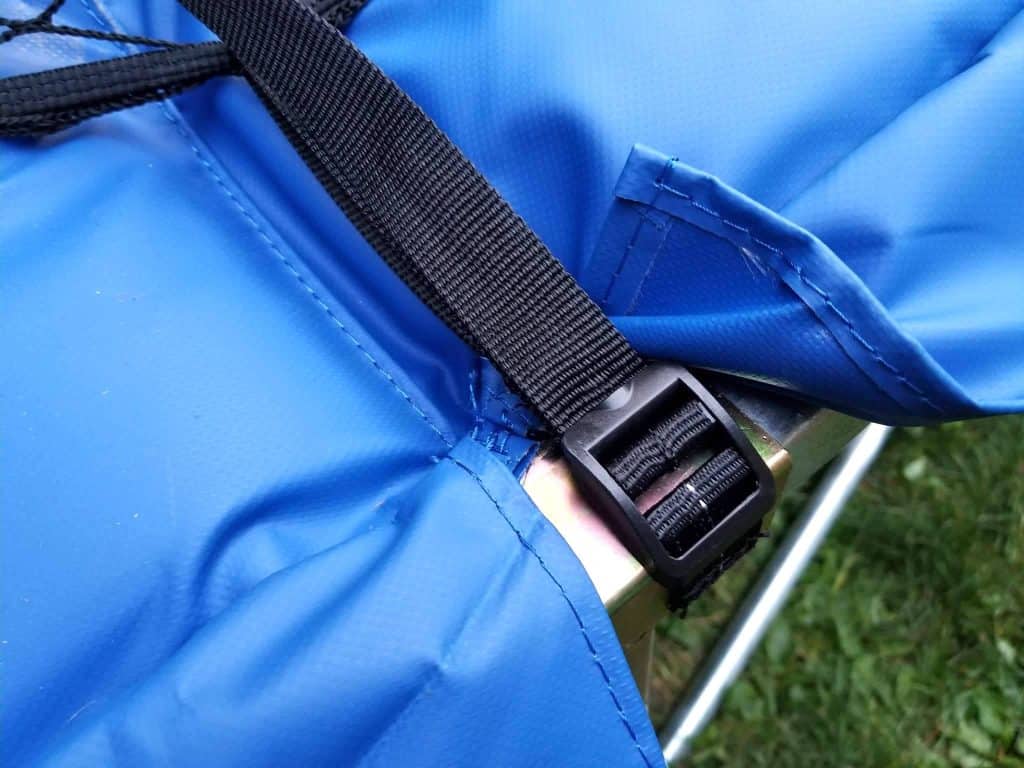 7. Before allowing anyone to jump on the trampoline double check all joints, buckles, and safety features once you have completed putting it together. Our JumpSport trampoline is super secure and safe for my youngest all the way to the oldest of us.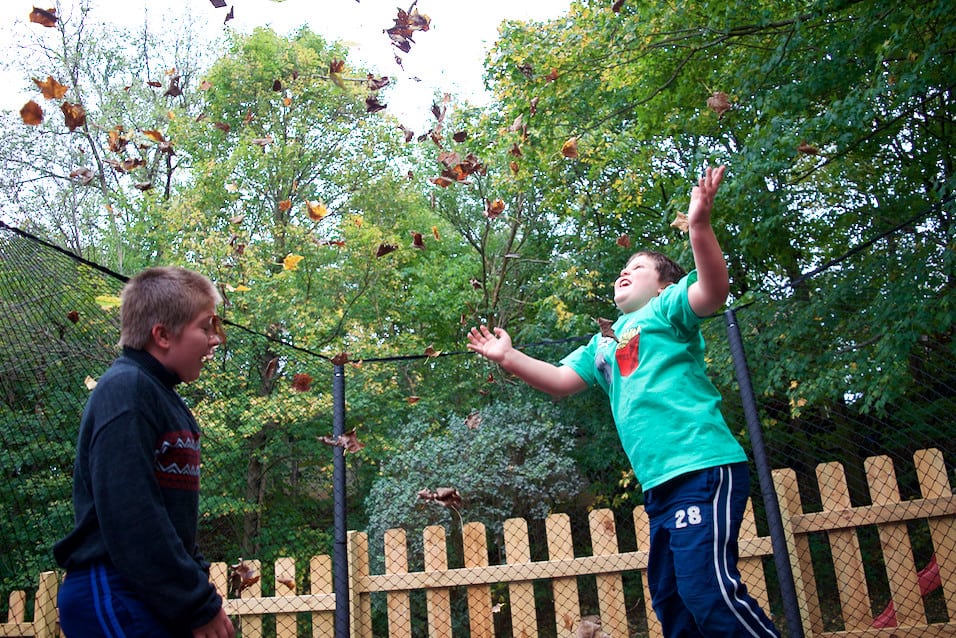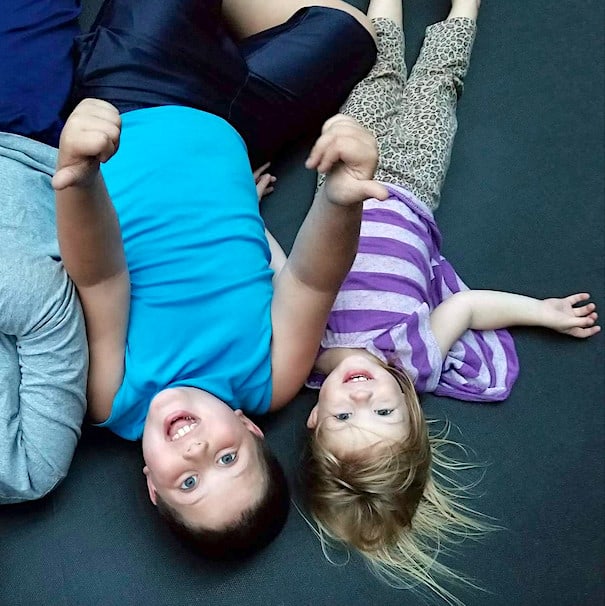 A trampoline is a great investment as it will last you for a long time, especially if you go with a great quality brand like JumpSport. I am 100% confident in the safety features that our trampoline has. It meets the needs of my kids sensory input as well as their desire to just plain have a crazy fun time. I absolutely recommend this brand. It is by far the highest quality made trampoline that I have come across – you can't go wrong with a high safety standard when it comes to kids!
About JumpSport:
JumpSport is a family business that grew out of the need for safety measures on trampolines. He specifically designed their patent-pending trampoline beds to be more forgiving so that they put less stress on the jumper's body. They have an exclusive Fail-Safe Guarantee that extends the warranty on your enclosure net AND the jumping mat. Their warranties are unmatched in the trampoline industry at every price point. They have won many national awards and were invited to be members of the U.S. Consumer Product Safety Commission's "Product Safety Circle".