Big Box of Art Materials from SmileMakers – a Teacher's Dream
This post may contain affiliate links, view our disclosure policy for details.
Last month SmileMakers contacted me to see if I was interested in working with them. If you're a teacher chances are you already know who SmileMakers is! But just in case you don't they have just about everything you can imagine in the way of craft supplies, little toys, dentist office goodies for kids, stickers (what I originally knew them for!), classroom resources and more! They sent me their Big Box of Art Materials – full with over 4000 pieces in it! Since I have two boys who LOVE to do crafts and of course my husband's school which is huge into hands-on learning I knew this product would be put to good use in no time!!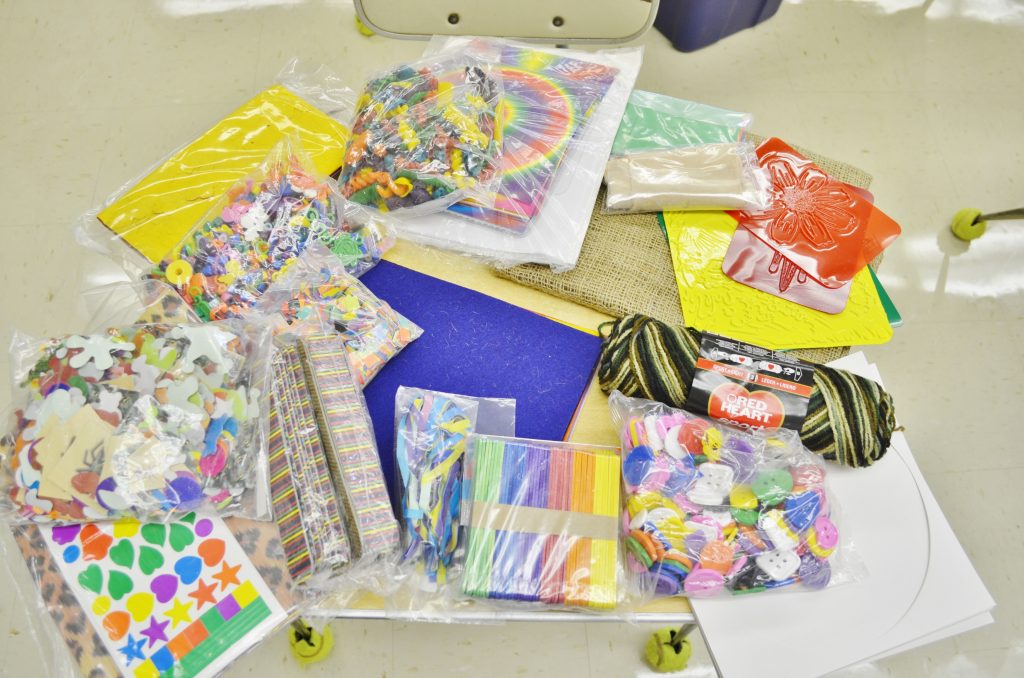 When I first got the box in the mail I just couldn't believe how much stuff I kept pulling out of it! The box really didn't look that big but as you can see I had a REALLY hard time fitting all of the craft supplies onto one student desk. Honestly, we probably could have spent all summer making crafts from this box and still have supplies left! What I love about this box is that it has variety. Lots of variety as you can see! This would be awesome for a daycare center, preschool, art teachers of course or even Sunday schools!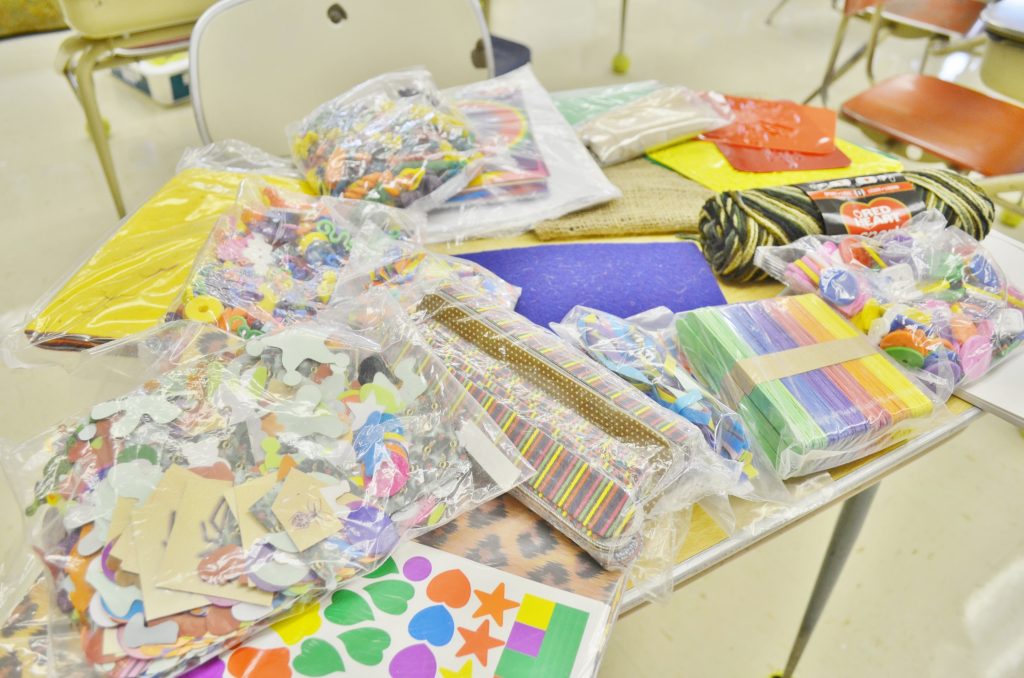 I love that there is so much variety because it really leaves the creativity up to the kids. They can customize their crafts by the colors the want, the shapes they want, etc. It's geared for ages 3+ and includes everything from buttons to colored craft sticks of various sizes, foam pieces, burlap, stickers, paper cut outs, felt, colored pasta, beads and more!
The Big Box of Art Materials is $64.99 which sounds like a lot for a box of art supplies but those supplies add up quickly! You definitely get a nice amount of everything that's inside the box. Have you ever looked at the price of just a bag of beads? A big colorful bag like is shown in the photo above? Or even a large bag of colored pasta? And that bag on the left side of the photo above is packed full with paper shapes of ALL sizes and colors. Paper animals, people, shapes and objects – kids can really dress up their crafts how they like.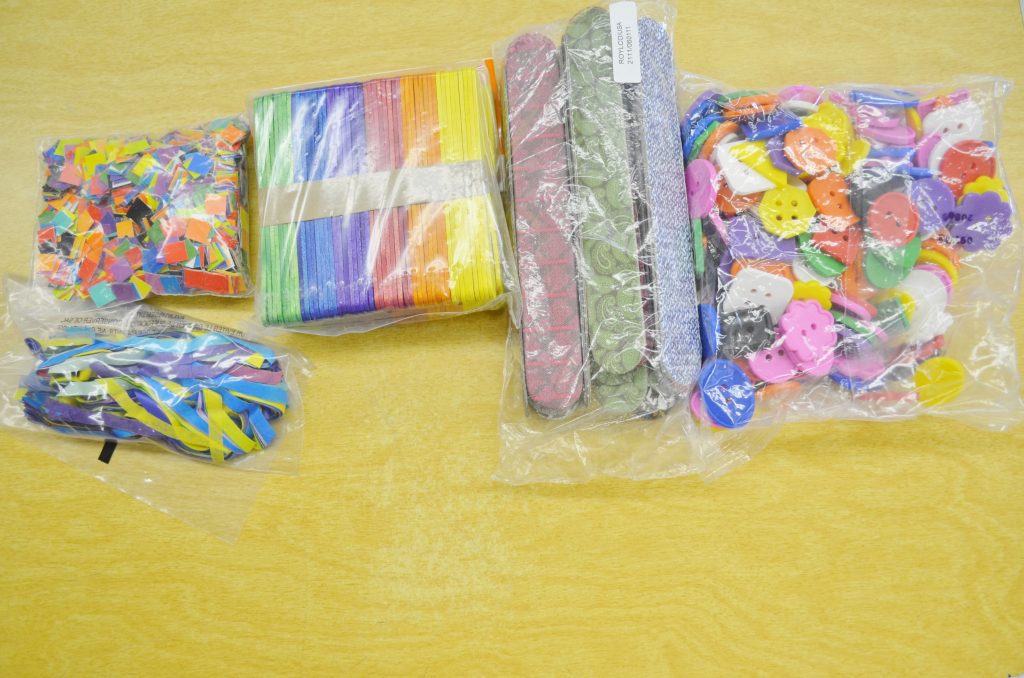 Bags of colored paper scraps, strips and squares…..colored and designed craft sticks both small and large, and a bag of buttons!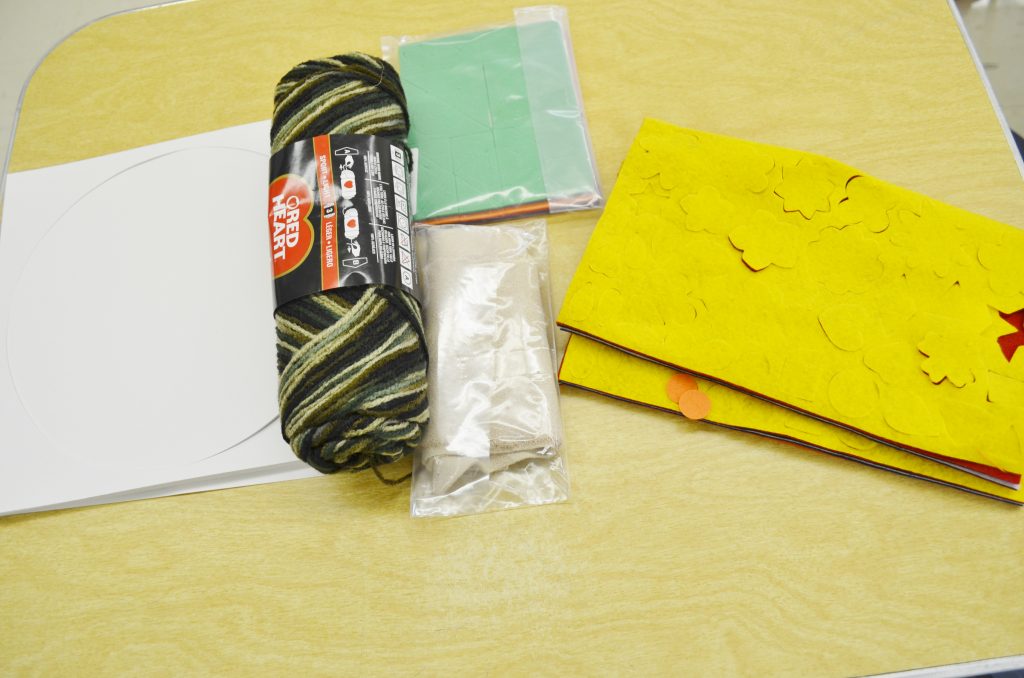 This is where it's hard to see just everything that's included and I figured no one wanted to see a video of art supplies! 🙂 This is just random sheets of pre-cut paper shapes, shapes in felt, foam shapes, a strip of leather, and a thing of yarn.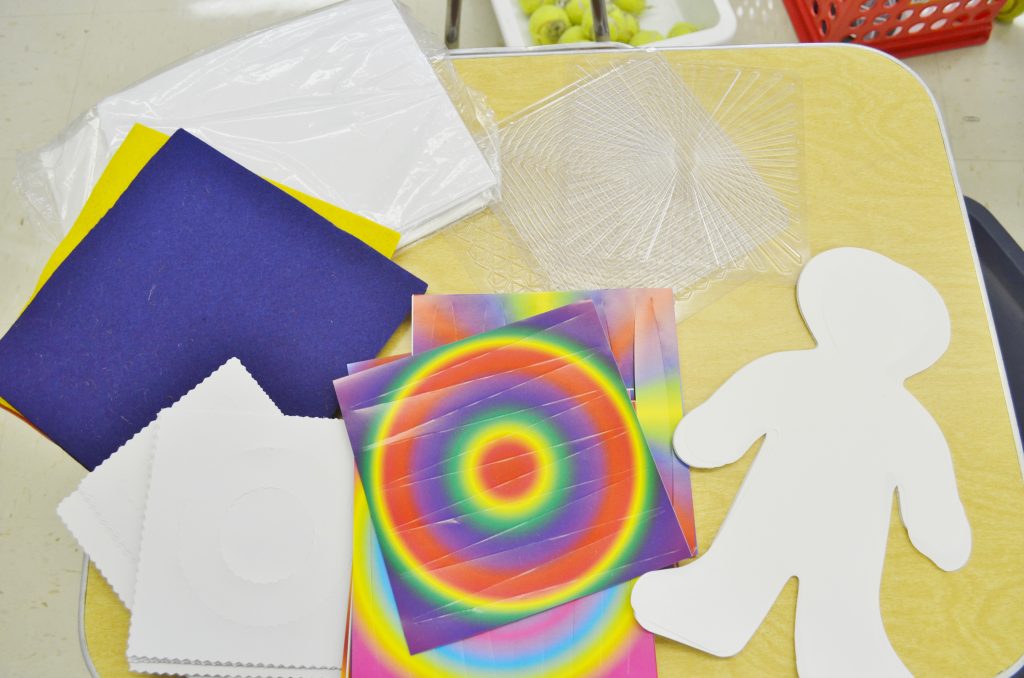 Even more random art supplies! Paper people cutouts, tie-dye paper strips, large sheets of felt, plastic rubbing panels, and a lot more variety of various art supplies!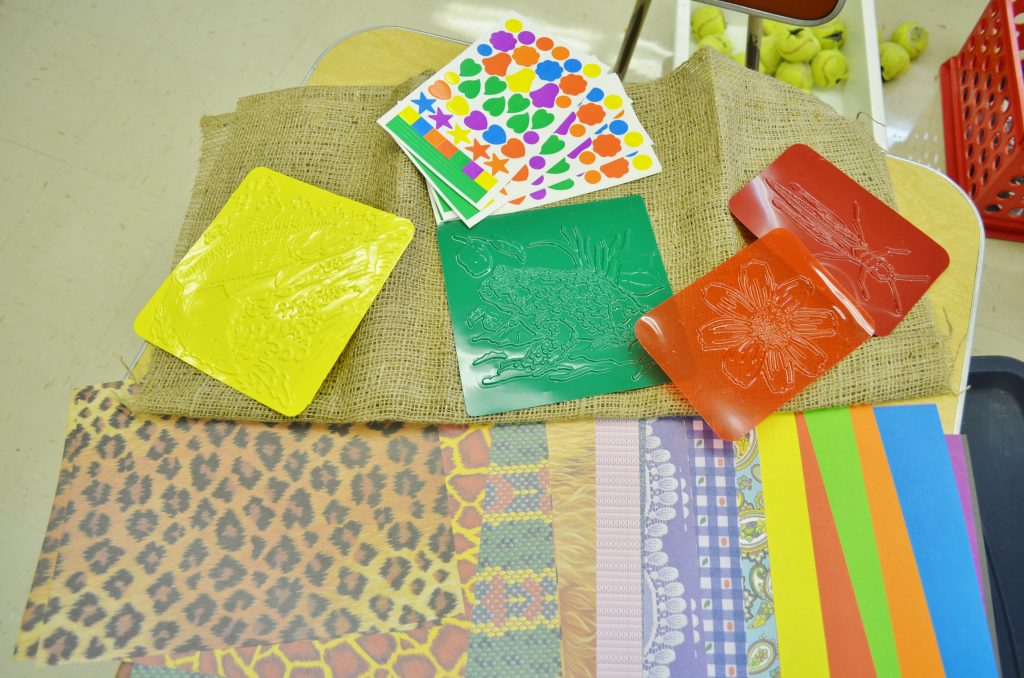 Lastly you can see some sheets of stickers, some rubbing panels (I love those things!), a huge sheet of burlap, and a huge variety pack of pre-designed paper!
When I do my own arts and crafts with my kids I try to recycle as much as possible but if you need a wide variety of supplies or a fantastic eclectic mix of craft supplies this is definitely a fantastic box. And of course if you are working with too many kids to scrap together your own supplies this is great! There are some really great supplies in here that would cost a lot more to buy everything individually! I was very pleasantly surprised in what was included. My personal favorite was the huge sheet of burlap! 🙂 That stuff is hard for me to come by living in a small town! My husband, a teacher and a principal, is forever running out of beads so he especially loved the huge variety set of beads and pendants that came in the box. One of our elementary teachers really favored the paper people cut outs!
Just a note about the SmileMakers website – you can shop by product OR by Occupation which I think is AWESOME! Right now you get FREE shipping on orders of $48 + otherwise it's a flat $4.99 shipping rate. Follow SmileMakers on Facebook and Twitter for more deals and ideas!
Disclosure: I received the above product to use in order to form my own opinions. All opinions are my own.