The Berenstain Bears: Golden Editions available Exclusively at Walmart & Sam's Club
This post may contain affiliate links, view our disclosure policy for details.
Disclosure: Product provided to us by Kaboom! Entertainment. No compensation was received. All opinions are my own.
One of my childhood favorite book series is The Berenstain Bears. Trust me, there was NO shortage of Berenstain Bears books in our house growing up and I loved them because I could relate to so many of the stories. I remember scary stories, stories with siblings, and stories with friends! I was so excited when I found out that Kaboom! Entertainment has Limited Edition Sets for both Brother Bear and Sister Bear available exclusively at Walmart and Sam's Club right now!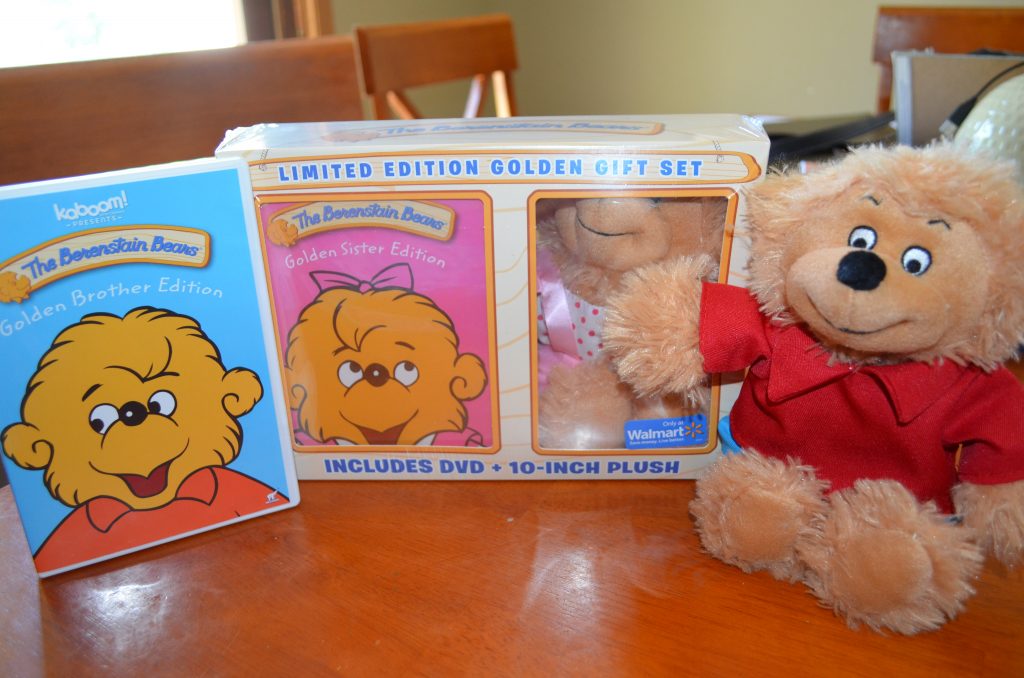 I had no idea that there were Berenstain Bears cartoons! I was SO excited to sit down and watch the DVD's with my boys! We started off watching The Berenstain Bears: Golden Brother Edition since I had two boys. Brother Bear loves sports of all kinds and especially soccer which is also a favorite of my youngest. Brother Bear protects his younger friends and is always sure to provide you quite the learning lesson! From manners to sharing there are all sorts of lessons that my kids can learn from the Berenstain Bears. My kids love the stories too because they can relate to so many of them!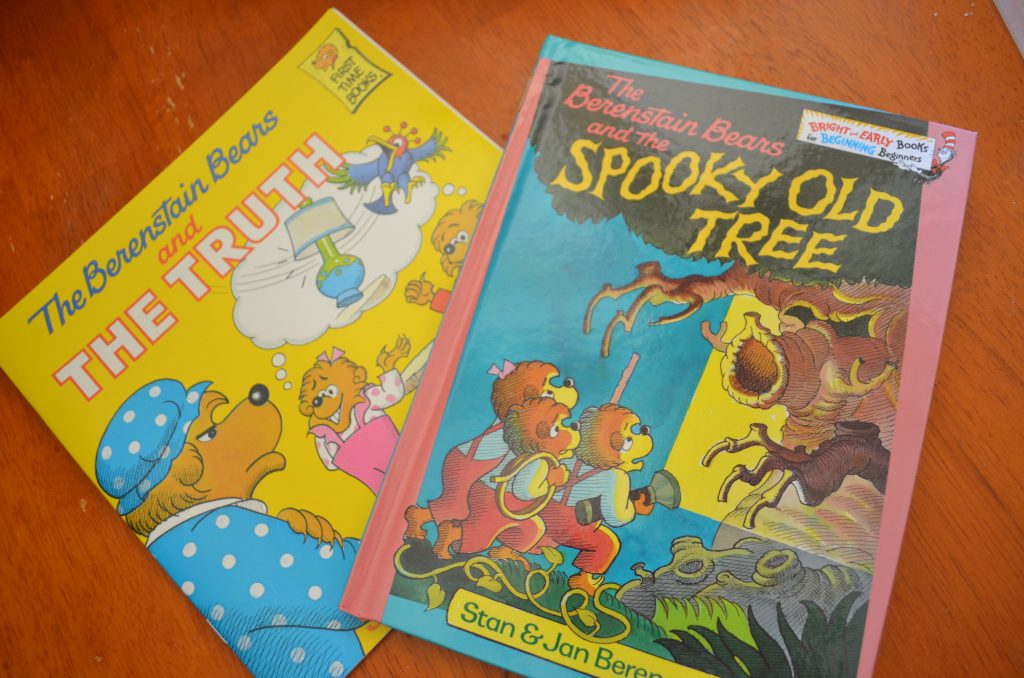 I remember this Spooky Old Tree book from when I was a little girl. I remember being terrified of the dark and reading this Berenstain Bears book to help my overcome my fears. I have passed on my love for The Berenstain Bears to my kids and love that they have these fun gift sets which are perfect for birthday presents! They are clean wholesome and great for family time.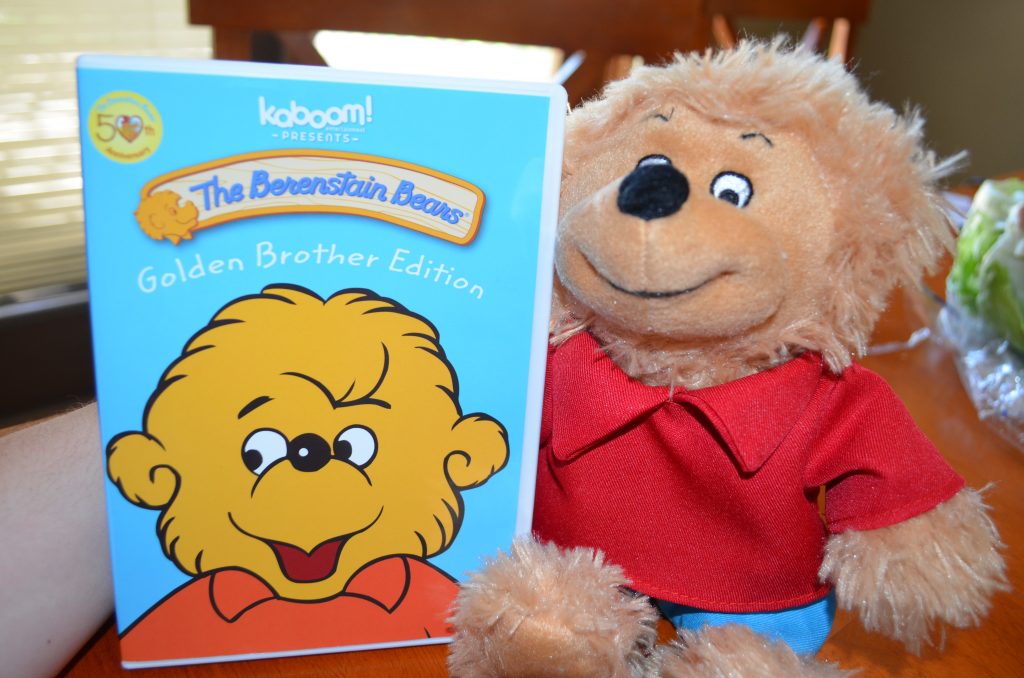 I was super excited when we received our sets in the mail. I knew my youngest son had been really sick with a fever and this was perfect to perk him up a bit!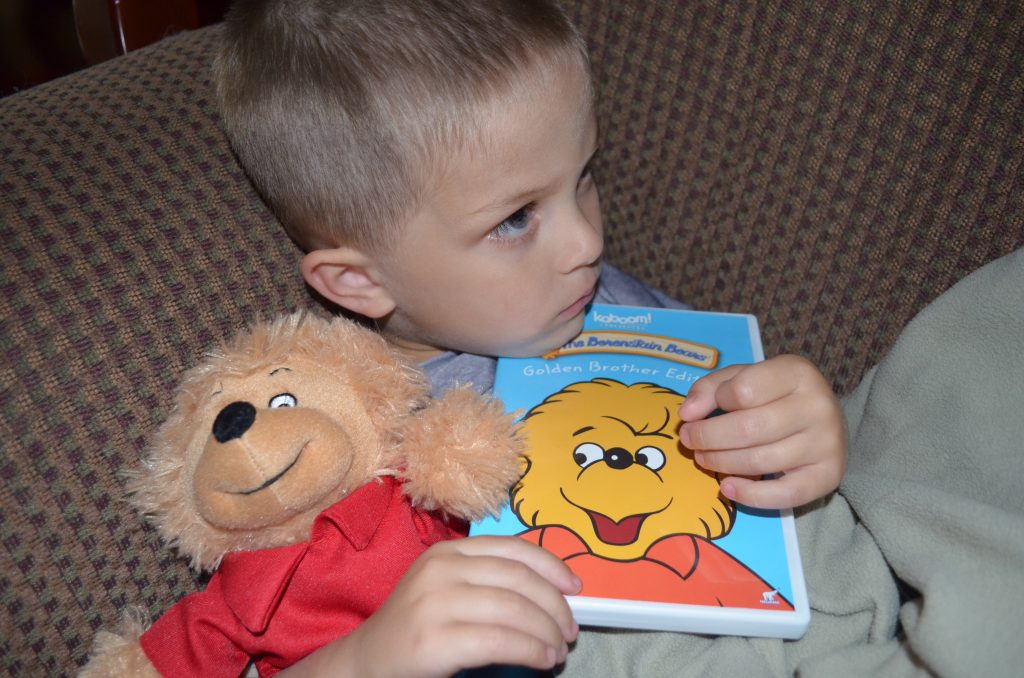 He immediately settled down on the couch clutching Brother Bear and the DVD case to watch the DVD. It was so sweet and the boys have been asking to watch The Berenstain Bears all week.
But it's not just Brother Bear that has valuable life lessons to teach kids! Sister Bear is a friendly and creative outdoors-lover and teaches kids about love, loyalty, and perseverance to keep them positive along life's bumps! Both of these exclusive gift sets can be found at Walmart and Sam's Club retailing for $19.99 each. They both have equally important lessons of life and fun to teach kids and by chance if you've never had the opportunity to enjoy The Berenstain Bears I HIGHLY recommend them for kids. They are an absolutely fantastic series that should be in every household!