FREE Frog Life Cycle Printable Board Game
This post may contain affiliate links, view our disclosure policy for details.
This Frog Life Cycle Quadrama is AMAZING if you're teaching older kids! It's the equivalent of an papercraft diorama – but showcasing the frog life cycle! It's a great 3D activity that pairs well with our free frog life cycle printable board game!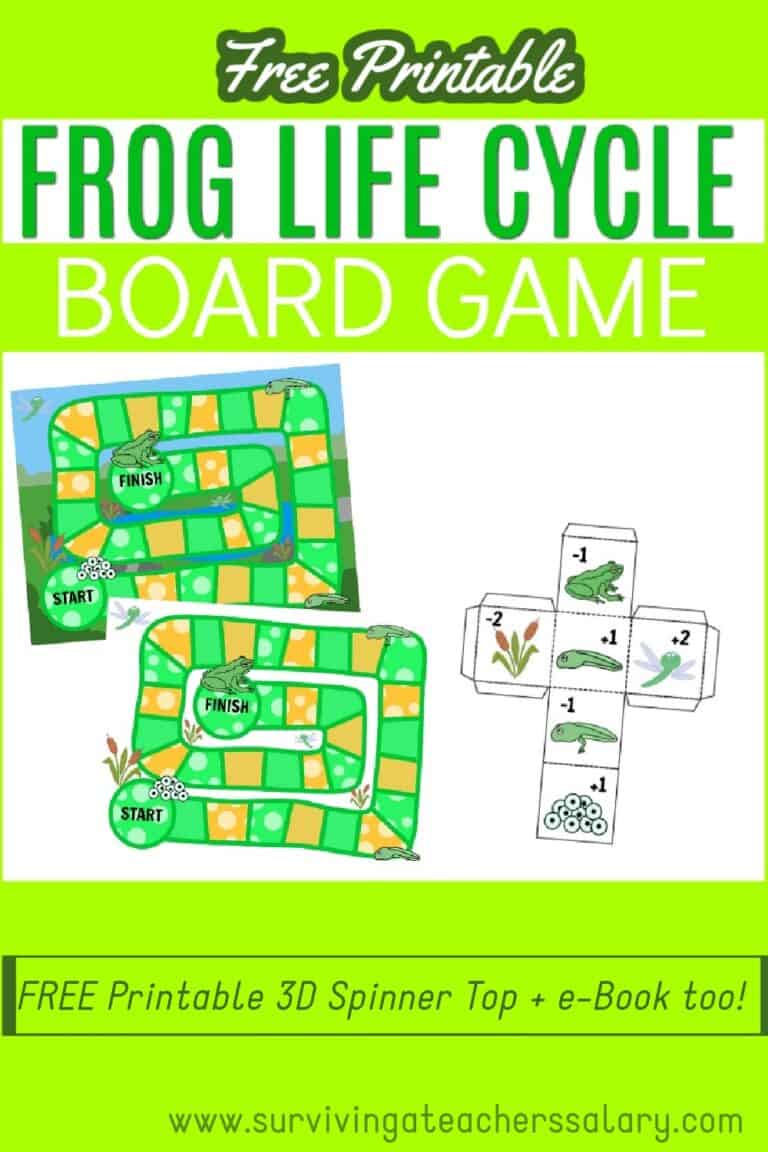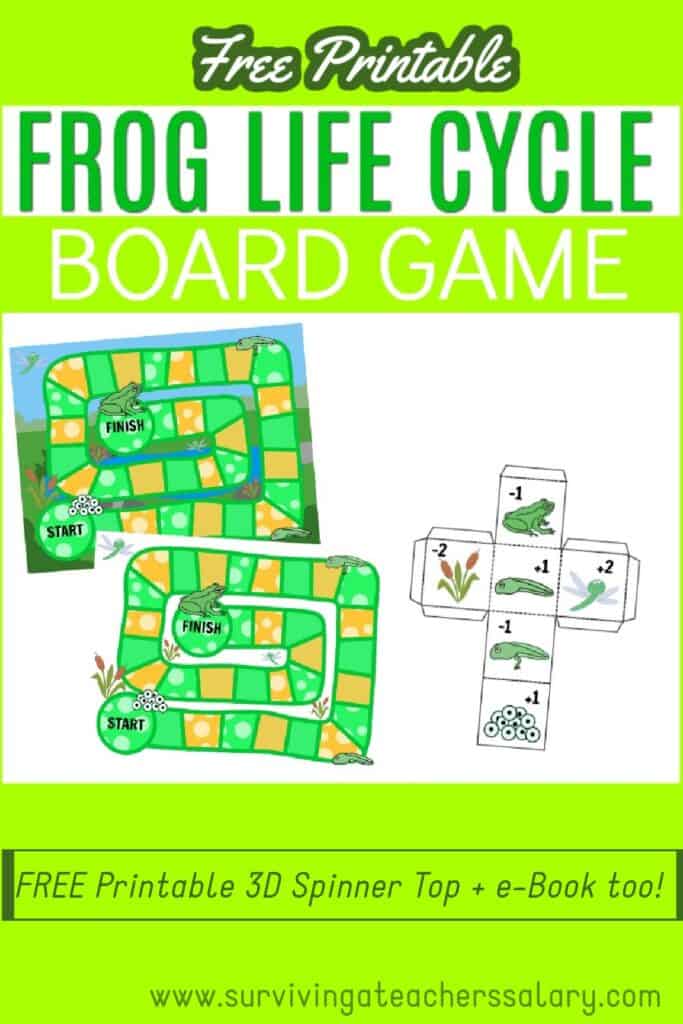 Included in this free printable board game is two different frog life cycle design sets. One that is more printer friendly featuring a white background and one is featured with a beautiful colorful pond life background. I recommend laminating your board game with a simple home laminator
to make it last longer!
Not only does this board game reinforce the frog's life cycle but it also works on simple math skills too! Each side of the dice has a phase of the frog's life cycle and will then tell you to move forward so many spaces or move backwards.
Print our FREE 3D Frog Life Cycle Spinner here!
Ideas on How to Play the Board Game:
I have left this as an open ended board game so you can use it however you want to! Below are a few ideas to get you started.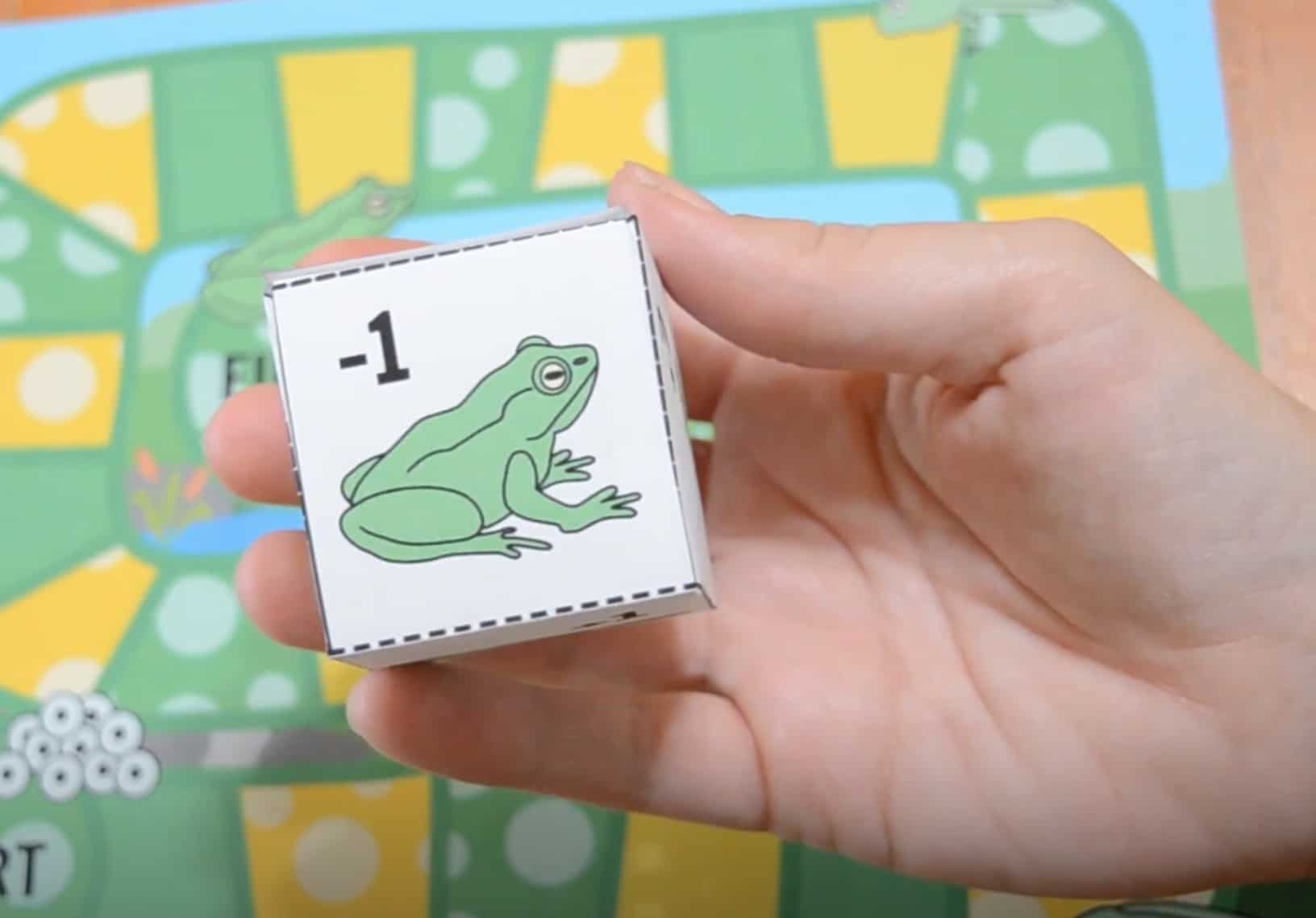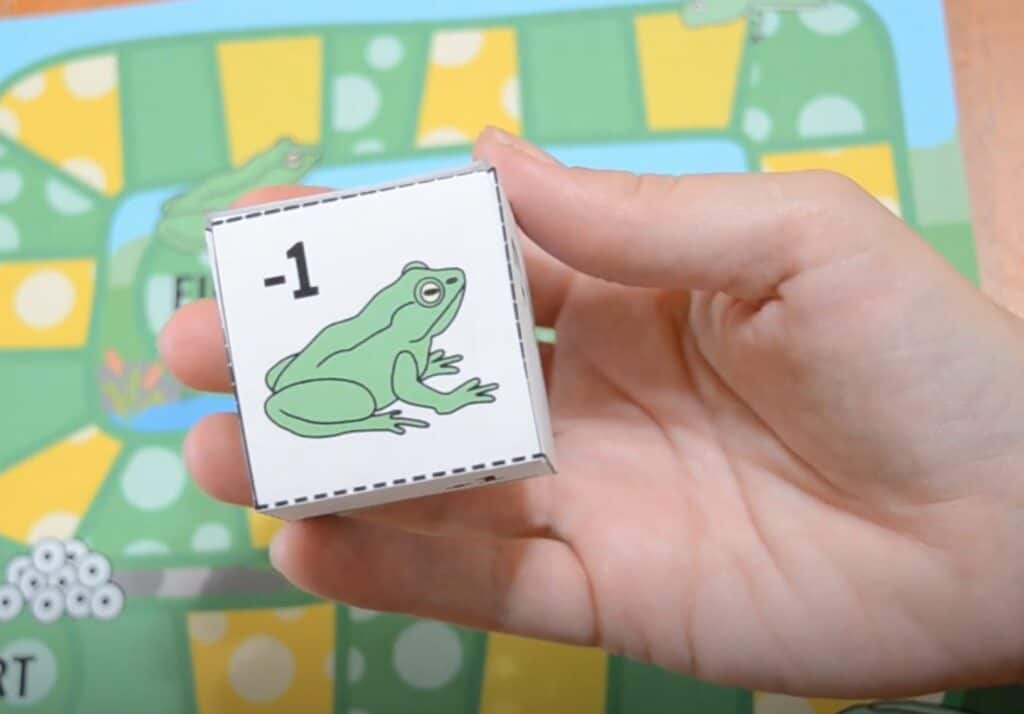 Using this life cycle frog set as pawns, play this board game as a cooperative style where all players work together to move the frog through its life cycle! Roll the dice and follow the movements it directs. As you move through the board game swap your pieces from eggs to tadpole to frog as you land on those spaces on the game!

Using frog pawns or any other marker you want (coins will work too!), have individual players roll the dice in turn competing to see who complete's their frog life cycle the fastest!

Print two separate board games out as a competition between two people. Set a timer and have both players AT THE SAME TIME roll their dice and follow their simple math problems to move forwards or backwards on the board. Whoever finishes first wins!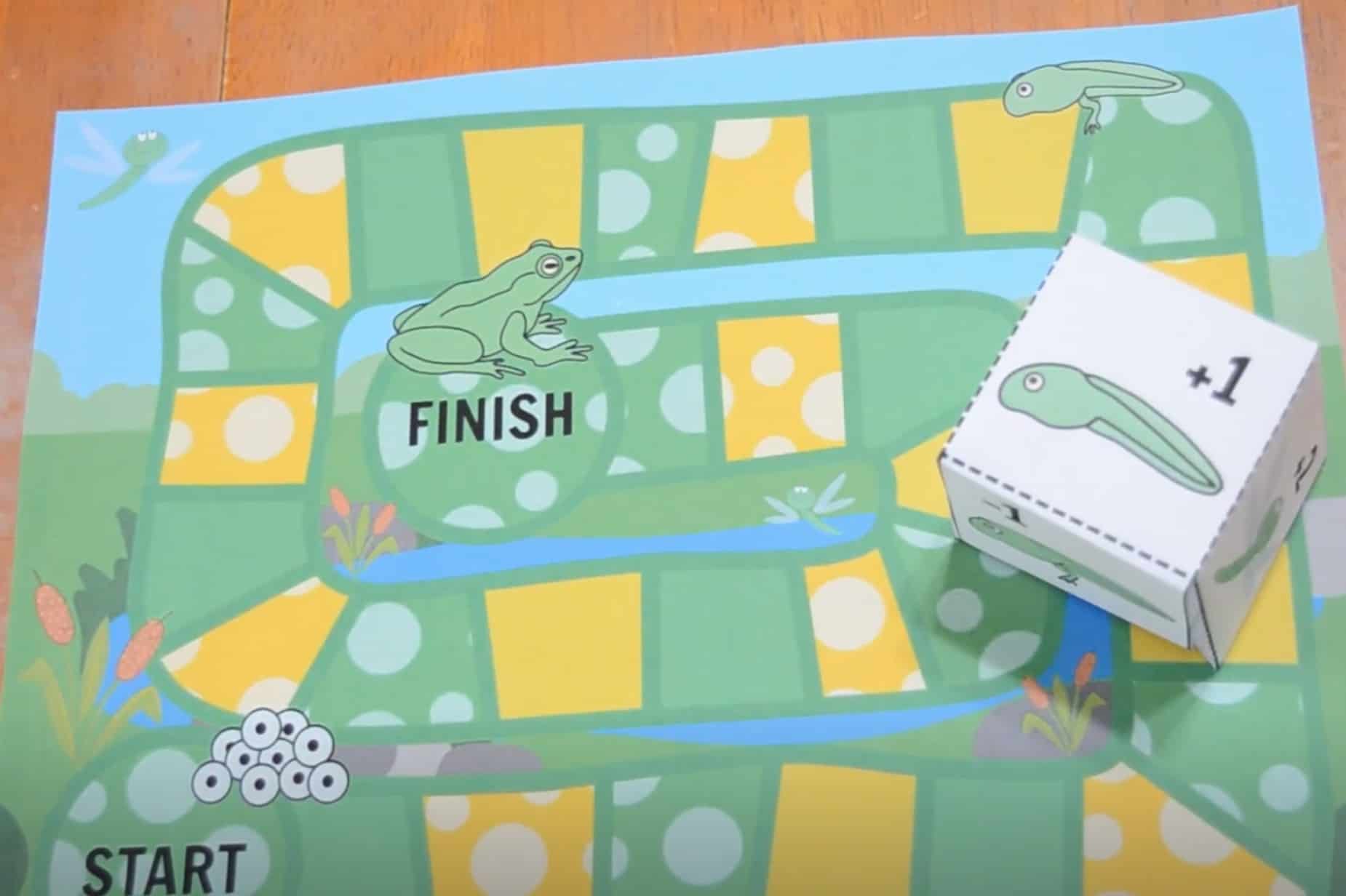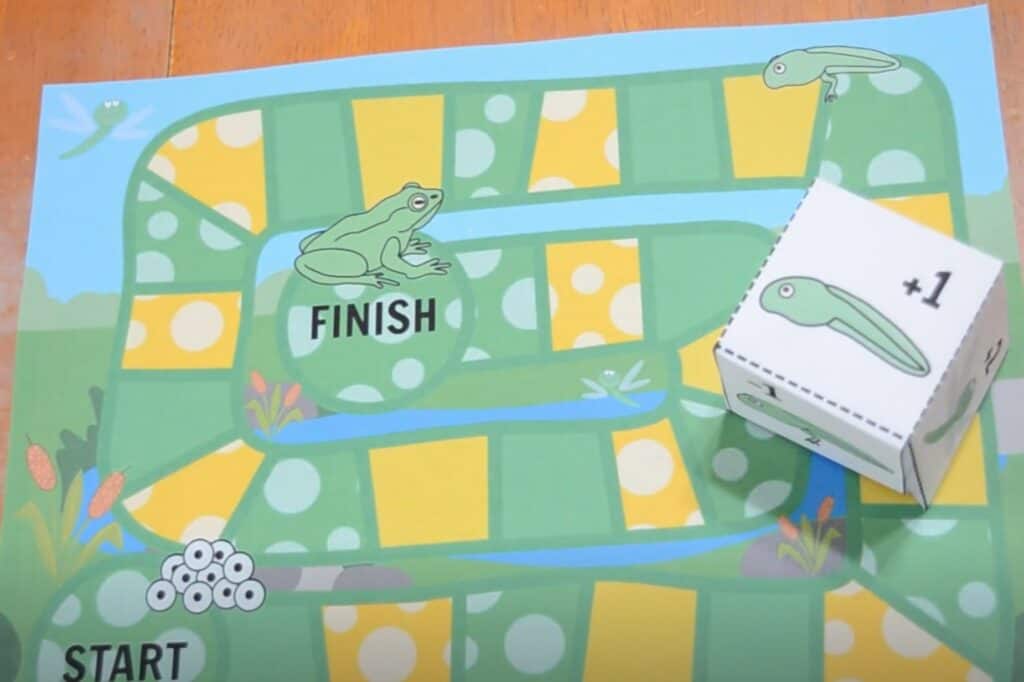 Check out these unique frog life cycle earrings! If you're looking for a complete variety of felt life cycle sets here's a lovely one on Etsy.
If you appreciate this free content and would like to help contribute in a small way in helping me continue providing free educational resources for others, feel free to send a token of your appreciation via Paypal here. Any amount helps and is greatly appreciated.
More Frog Life Cycle Resources: