Keeping Track of your Fitness Style with Jawbone UP Review
This post may contain affiliate links, view our disclosure policy for details.
The reviewer has been compensated in the form of a Best Buy Gift Card and/or received the product/service at a reduced price or for free.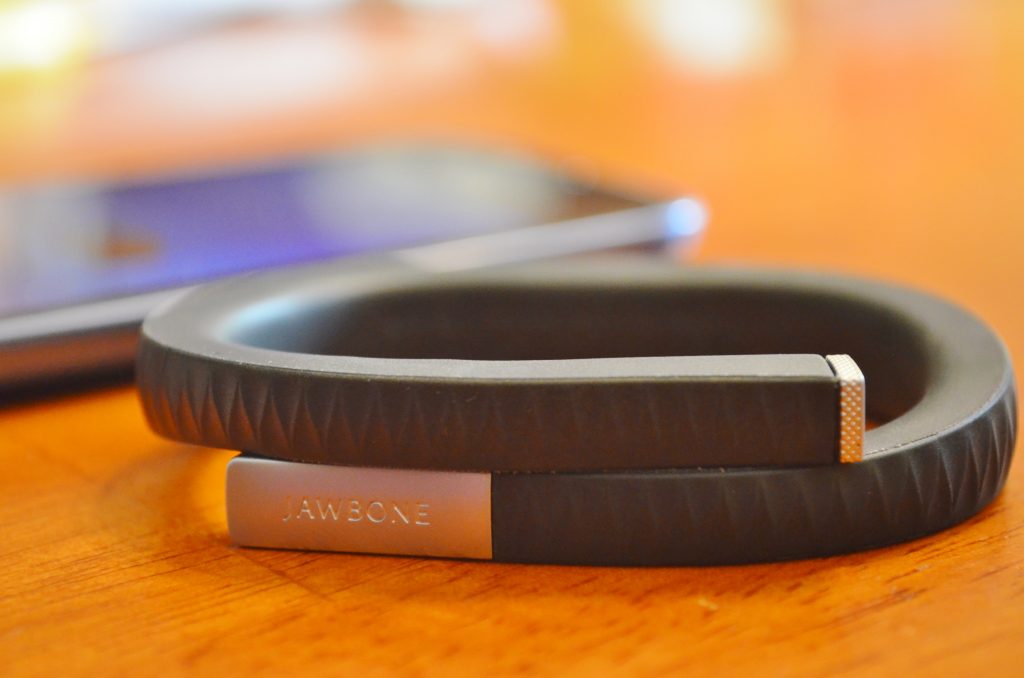 When I saw that there was a water-resistant (up to 3.3′) fitness tracker I immediately signed up for the opportunity to review Jawbone UP. As you can see above it's a wristband type of style. I had been using a different fitness tracker at the time, which I liked, but I really wanted to see what else this one had to offer. When I received it I quickly realized that it was very different from any other fitness tracker that I had used. To date this one suits me far better than any other one that I have used. AND it has a 10 day battery life! I don't have to worry about remembering to charge it because when I plug it into my phone it tells me how many days are left on the battery life. It's such a nice feature to have.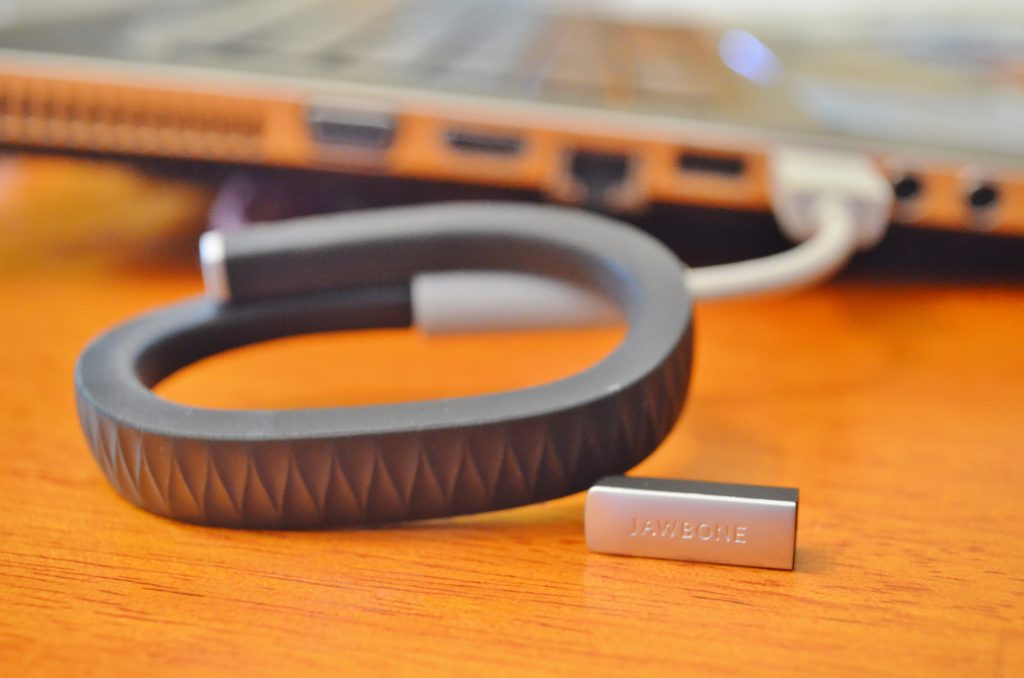 The Jawbone UP arrived in the mail already charged so I could start using it right away. It charges by plugging in via USB to my computer. What I really love though is that the USB cord is very short so I actually leave it plugged into my laptop all the time without having to worry about cords getting in the way or losing it. It's not a wireless tracker, however, you DO have to plug it in to your phone and it will automatically sync with your UP mobile app.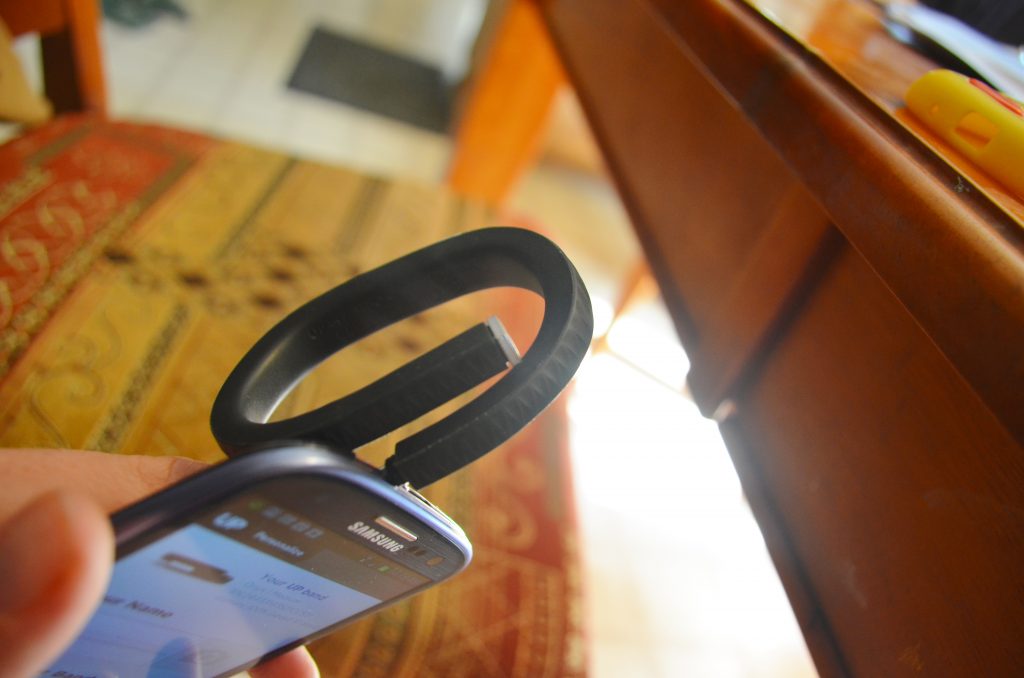 This was so different for me but I found that I liked it SO much better! I have my phone with everywhere so it's no big deal to just plug it in. Usually I plug it in in the morning and again at night. You can see that band itself is a really simple stylish watch type band. You can't see your step count on the band itself but can easily check it on your app. I find that I obsess about my steps less so it fits into my lifestyle a little easier. I can easily change my step goal and my sleep goals on the app. It measures how many steps I've taken, my most active times, my least active times, what time(s) of the day I was most/least active, how many calories I've burned and more! AND that's just for the day time. There's a little button at the end of the band that I press every night as I go to sleep and the Jawbone UP also measures how long I sleep, my deep sleep, my light sleep, and how many times I woke up during the night.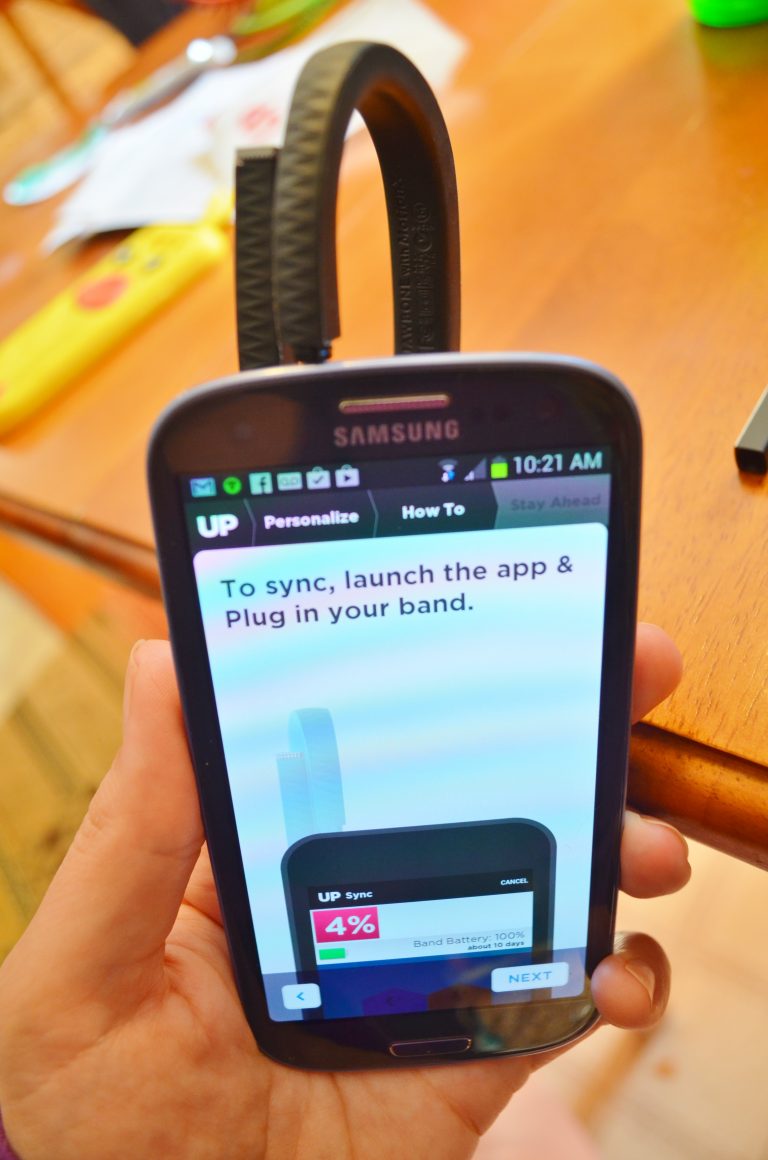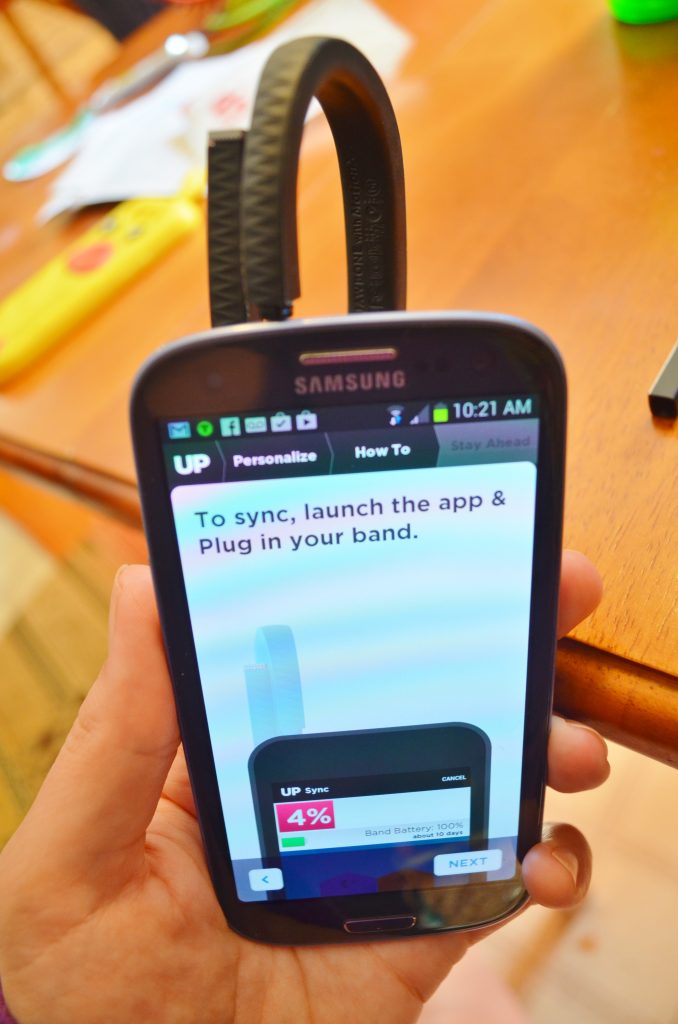 I find the sleep tracker just absolutely fascinating! After plugging the band into my phone it literally just takes seconds to sync with the UP app. I mean you can seriously do it when you run to the bathroom, or crawl into bed for the night. You can also add extra data in such as food eaten, moods, etc. I REALLY like the setup of the Jawbone UP and it definitely fits my lifestyle better than other devices that I've tried. It seems to be a more fluid tracker for me since my phone is always nearby. I can wear it in the shower since it's water-resistant and it seriously matches everything I own, although it does come in other colors.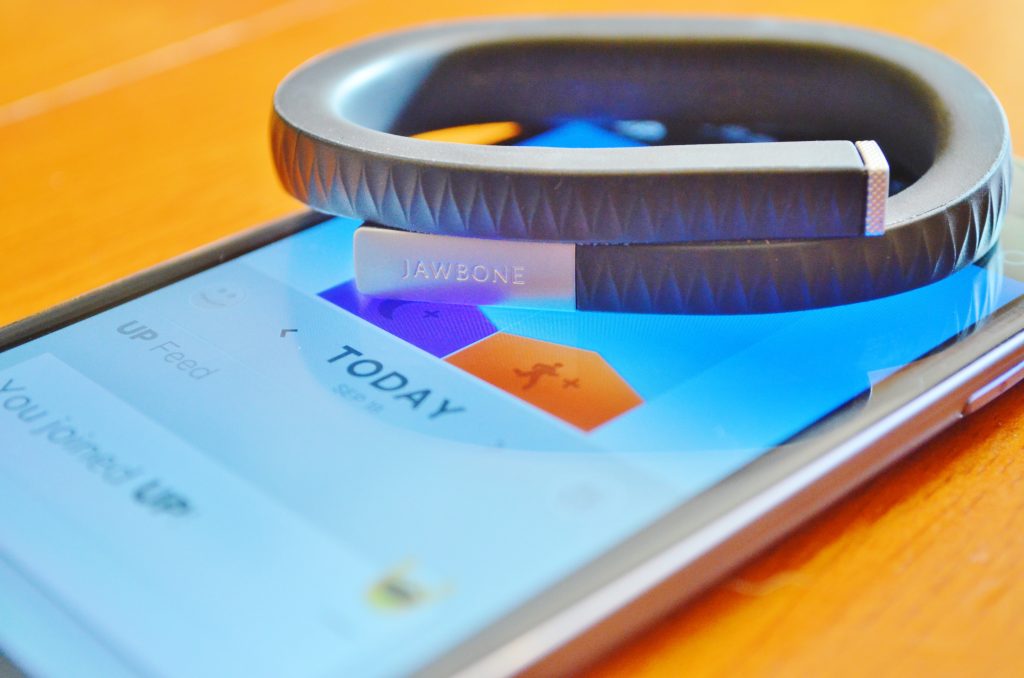 The app layout suits my personality well since at a glance I can see everything. I can see all of the stats of my sleep, and my daytime activity – I can also see it in a graph form as well. And as you can see above your day time and night graphs are very clearly laid out so there is no confusion as to which you are looking at. The app is available for both iPhone and Android. I REALLY love the Jawbone UP. It's a fantastic product and even comes in different sizes. It helps me easily keep track of my movements and catch them at a glance for my busy lifestyle. I LOVE that you don't have to charge it often too. This is hands-down my favorite fitness tracker that I've experienced and I've worn it since the day that I received it to review. I didn't even realize what I was missing until I used my Jawbone UP and now I definitely won't be going back to anything else.