8 Things to STOCK UP on for a Busy Winter Indoors with Kids
This post may contain affiliate links, view our disclosure policy for details.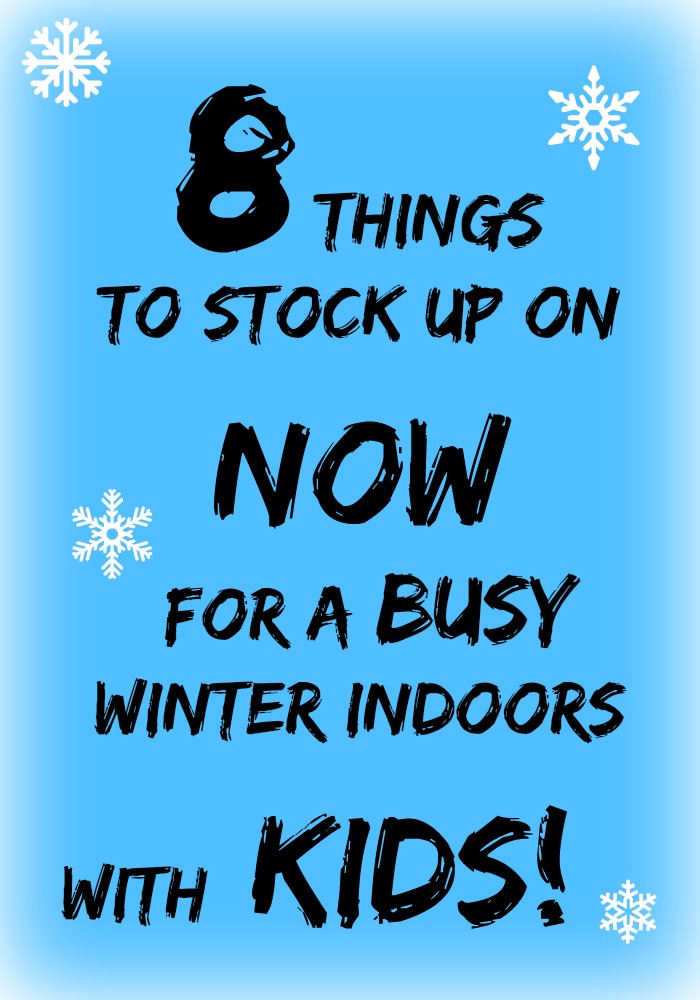 Growing up in Florida I was never exposed to the extreme bone chilling winters that we have experienced living in Iowa the past few years. What makes it even harder than not seeing the sun for days and spending weeks with temperatures in the negatives is keeping my kids busy and active ALL WINTER LONG.
Don't get me wrong – we go outside and play in the snow and cold as much as possible, but when temperatures start dipping under 20*F we start staying indoors most of the time. I have quickly learned to become a master of keeping my kids busy during the winter indoors with new and creative things to do (most of the time anyway!). Each year we go through a routine of prepping for the winter indoors.
Here are a few MUST DOs to help you out!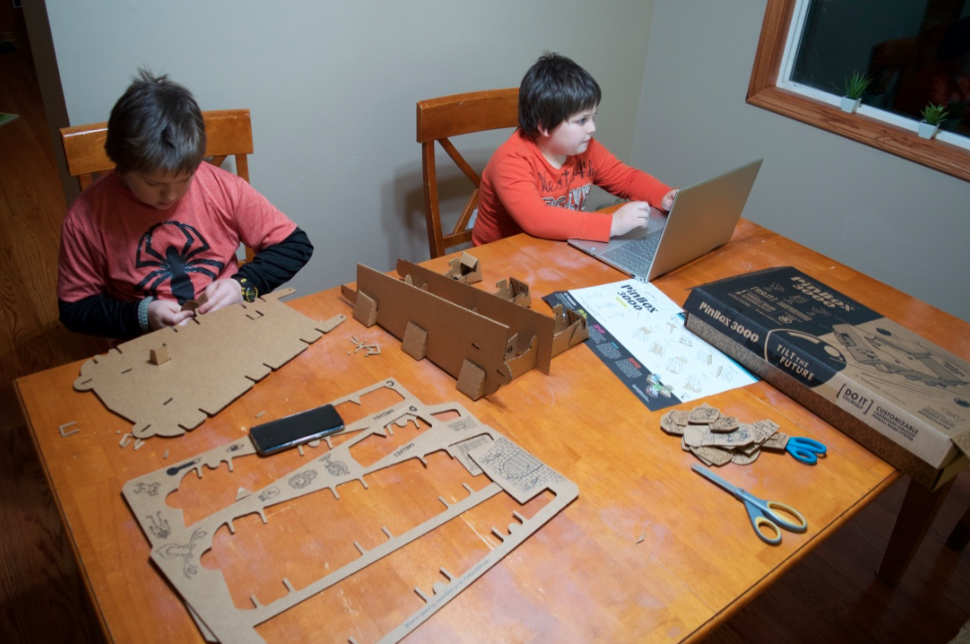 1. Stock your FREEZER – I hate diving into a cold freezer when it's already freezing cold outside but somedays I just need that quick meal for our family. The mornings seem busier piling snow clothes on the kids and I just don't always make it to my crock pot.
I also frozen pizza on hand for our family movie and game nights as a treat to the kids after a long (cold!) week at school! If the weather isn't too hideous my husband will huddle by the back door and grill it which is our favorite!
2. Stock up on GAMES – Although my kids could probably spend 24/7 on electronics I try to use that as a last resort in the winter. I hit up the thrift stores and holiday wish lists for new games and building sets that the kids will be interested in during the winter.
I've also found that when my husband or I get involved the kids are much more likely to play board games too! Whether it's traditional games like Candyland
and Twister
or newer ones like BeanBoozled
we've always got something fun to do.
We set aside every Friday night for our games and movie night which is a special family time for us. And for the desperate days when the kids are too sick to do much, I just might have a new movie or video game tucked away for those occasions.
3. Bring Outdoor Play Indoors – My boys are VERY active outdoors during the warm weather so they really miss their outdoor activities during the winter. We've mounted swings in our basement and living room in the past for them.
We have "indoor" bike days where they ride their bikes and scooters in the garage or basement. We bring Pogo Sticks into the living room. When they were little we blew up a small inflatable bouncy house to jump in. Squirt gun fights in the house!
Stomp rockets
even though they hit the ceiling (put a target up there!) Get creative! You'll soon have the kids tearing through the house giggling and laughing!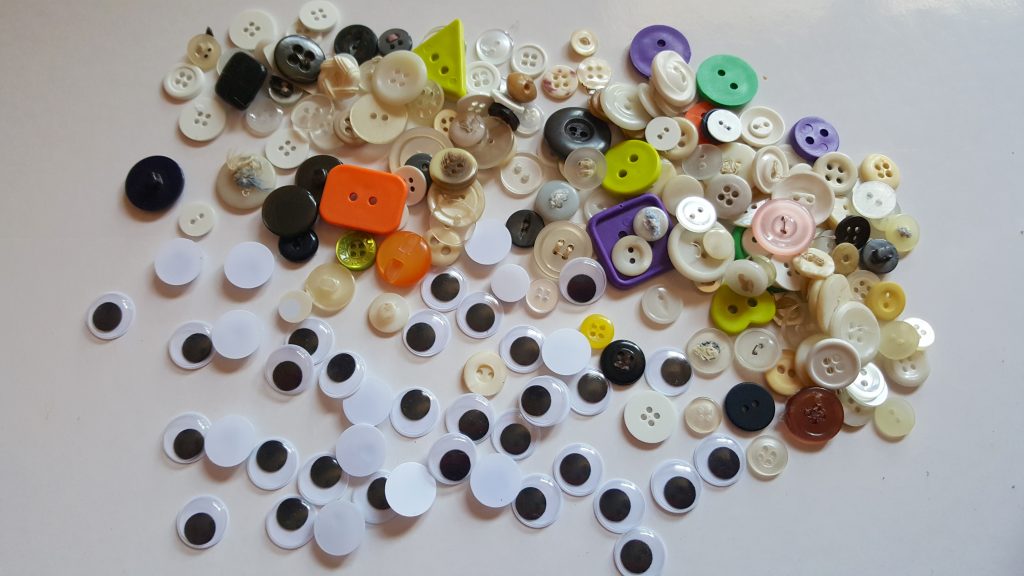 4. Stock up on Craft & STEM Supplies – Through the year I try to heavily stock up our "art center" area with all sorts of recycled and other craft supplies.
From painting on canvases, creating banners to hang, designing our own holiday ornaments, inventing robots and new creations – the house may be messy for the day but it's so fun to see the kid's minds spinning with new ideas.
This year they have already made a huge "fort" out of boxes in our living room. Try building an obstacle course or zip line for your stuffed animals! How about your own homemade marble run? Collect buttons, scrap paper, colanders, wooden spoons, boxes, cardboard tubes, and other recycled objects.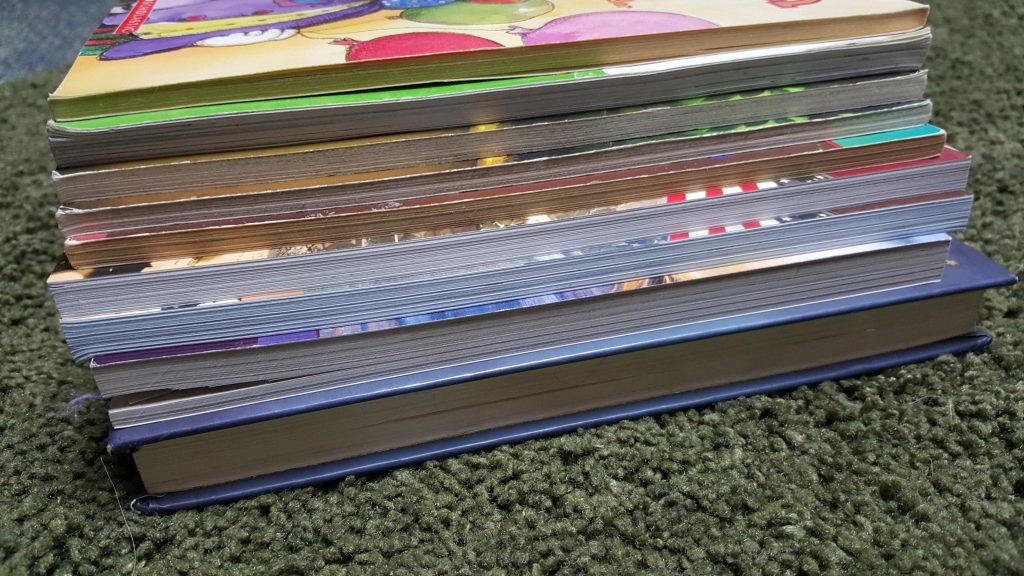 5. Stock up on BOOKS – I am a HUGE fan of reading and really pursue encouraging my kids to read – even if it means getting a little creative since I know not all children are avid readers.
Every time I go to the thrift store or see a cheap sale online I buy "fun" books like comic books, oddities books, sticker books, activity books, paper airplane books, etc. Anything that I think will capture my children's interest – even if only for a little while. I hide them in my office in a box until we need them!
6. Stock up on CREATIVE ideas – Yes, that might sound a little silly but I can promise you I hit Pinterest frequently throughout the winter desperately looking for new ideas for the kids to do! Although time consuming their favorite is scavenger hunts!
You can tailor them to each child's interest and sit back and relax while they run frantically throughout the house for their next clue! Put together a Pinterest board of ideas for your kids to do in the winter and plan on doing at least one a week or more as needed!
Invite your kids to a picnic and camping night indoors – tent and all! Marshmallow gun fights anyone?
7. Stock up on Flashlights & Batteries – Yes – we have a zillion flashlights in our house and somehow we can never find them! Not only do my kids love doing shadow puppets and playing with flashlights but they are extremely handy when the power goes out! And trust me – you'll want to keep plenty of batteries on hand!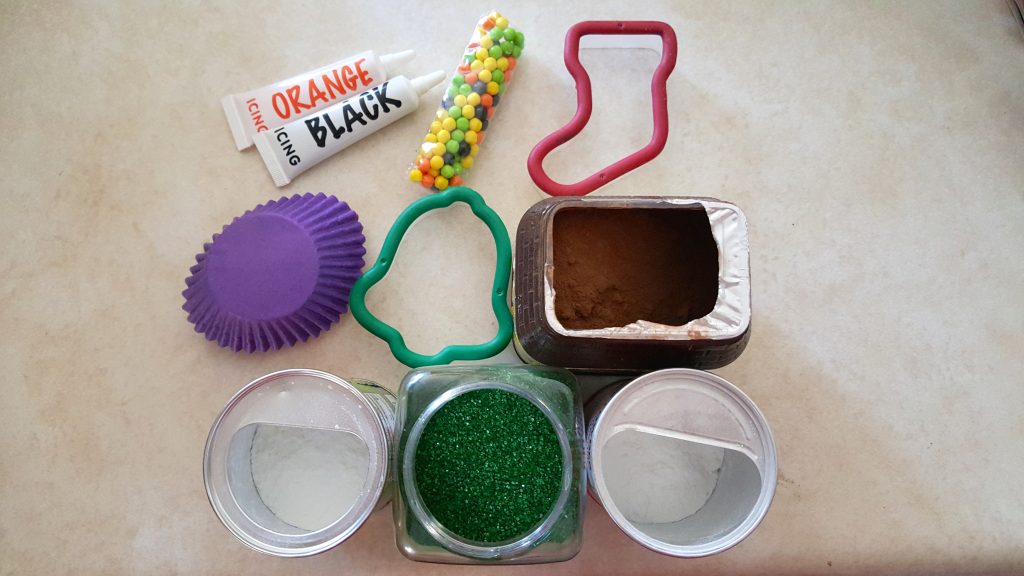 8. Stock up on Baking Supplies – One great way to warm up on a cold day is to get your oven running and your kids baking! Serve up some hot cocoa, drag out the cookie cutters
and let the kids have at it!
Whether you're baking cookies and treats to eat, holiday ornaments, salt dough ornaments as gifts, or dog treats – this is a great hands-on way to keep kids busy! Let your kids try making their own bath fizzy bombs or bath salts for their favorite teacher!