K'NEX Value Tub Building Set Review – Holiday Gift Idea
This post may contain affiliate links, view our disclosure policy for details.
Disclosure: I received the below product to use for this review. All opinions are my own.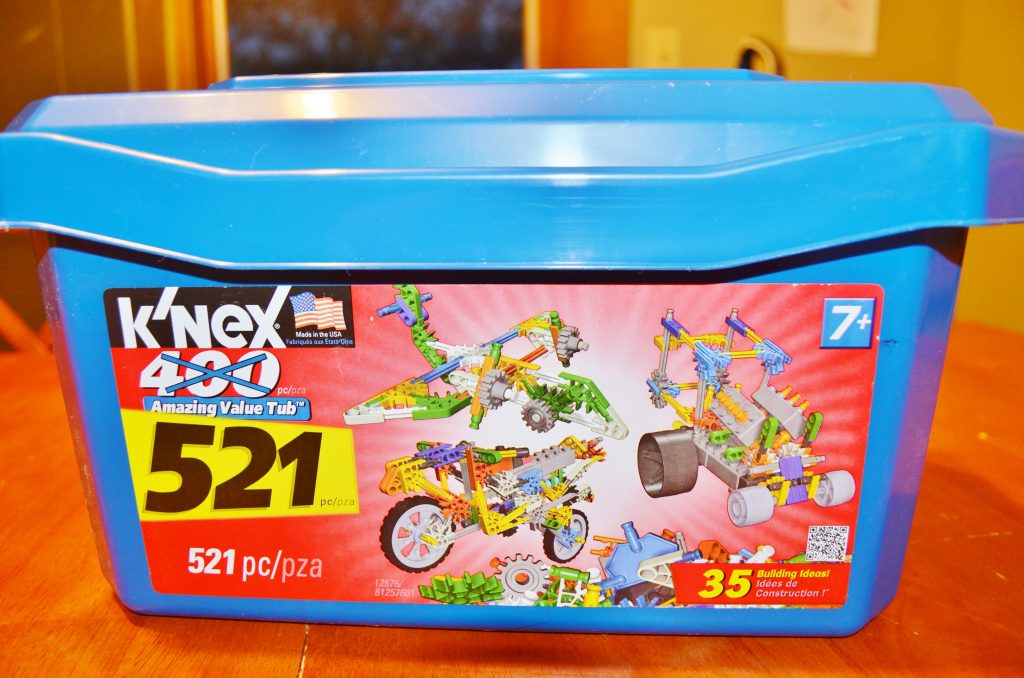 As familiar as I am with the K'NEX brand I have actually never sat down and created anything, so my kids and I were pretty stoked to spend a few afternoons playing with their K'NEX Value Tub! It has 521 pieces and, a must for a good product, it comes in a storage container! I really liked this value tub because it came with a manual showing a ton of different projects that you could do inside! 35 different projects in fact!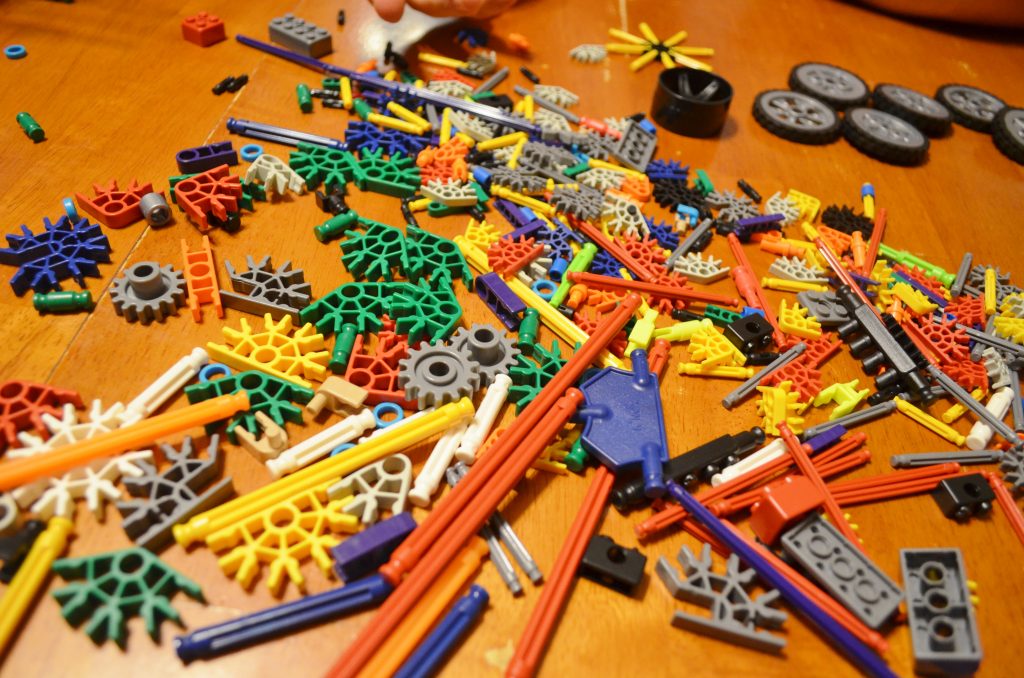 I definitely like the fact that K'NEX pieces are all different colors, shapes and sizes. It really adds another dimension onto building.
Although both of my boys (6 & 4) enjoyed building with these my 6 year old was definitely the most interested. He spent the entire afternoon the first night building sets with his dad, and many afternoons after that coming up with his own creations. The directions were very simple to follow and were really fun for our entire family to do together. We were easily able to make multiple projects at the same time which is great if you have a whole group of kids building from one bucket.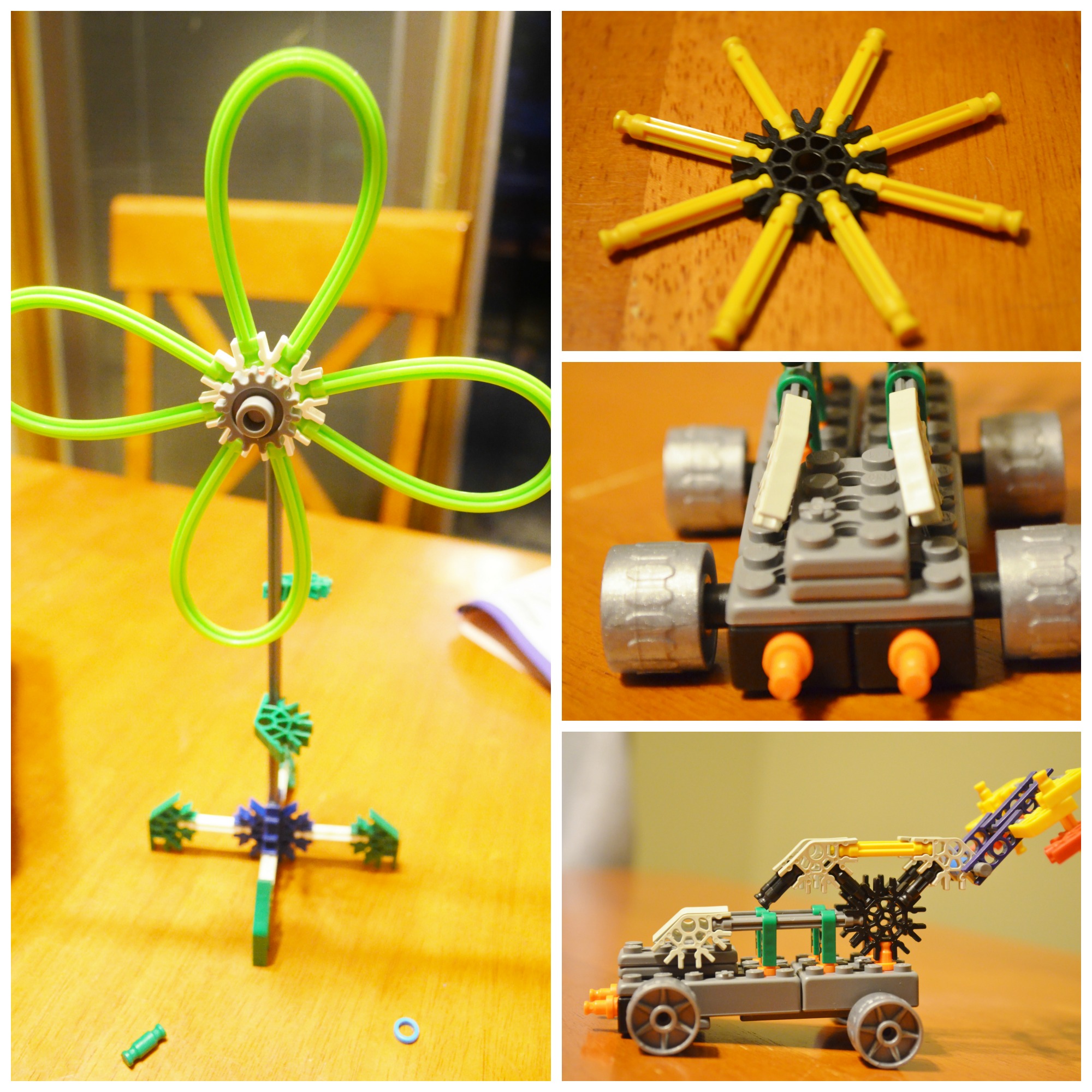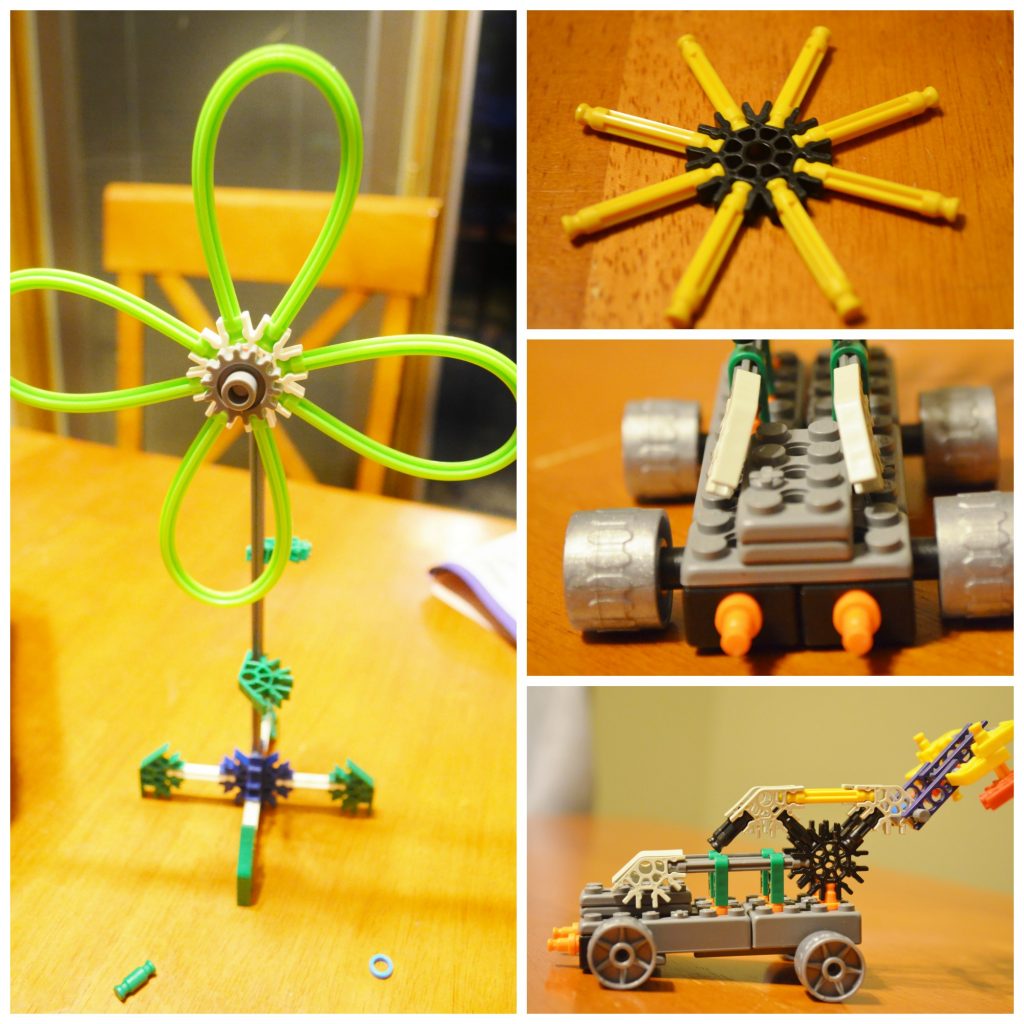 Here are just a few of the sets that we built. The flower was SO cool and the kids could actually blow it like a pinwheel My son especially loved creating vehicles, of all kinds. He is constantly going back to the set and coming up with new ideas to build for his cars. I personally just loved the idea book that was included with the set. It came with a wide variety of ideas from cars to flowers, praying mantis and animals and more! Overall – absolutely love this K'NEX building set. I would definitely purchase it for a classroom or as a gift and love that it comes completely contained in a storage tub! There are more than enough pieces for several kids to build all sorts of different models all at the same time.