FREE Printable Winter Math Game – Roll a Reindeer Sensory Activity
This post may contain affiliate links, view our disclosure policy for details.
Below is our FREE printable winter math game – "Roll a Reindeer" – that also doubles as a sensory activity for kids!
Winter is such a fun time of year! From designing snowflakes and learning about reindeer to creating gingerbread men and Christmas ornaments, there are a million hands-on holiday activities you can do with kids!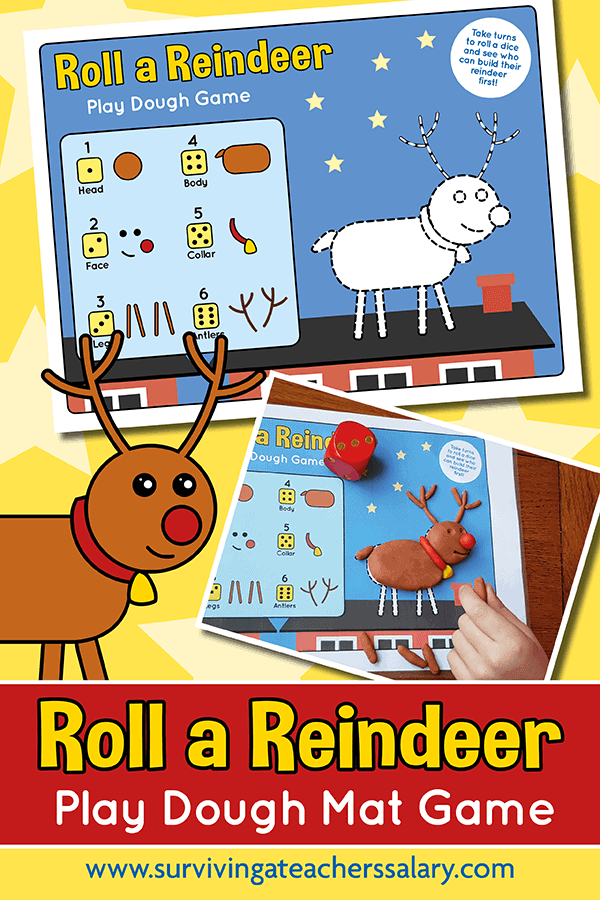 Looking for more free printable play dough mat games to use? You might enjoy these: Roll a Snowman, Counting Apples, Counting Dinosaurs, Christmas Designs. 
These printable play dough mats are great for developmental skills, imagination, fine motor skills, coordination skills, and early math skills!
Materials Needed:
TIP: I highly recommend laminating your holiday math game if you have a personal laminator (they run about $20 and are incredibly handy to have at home and in your classroom!). This will not only allow you to re-use your math game year after year but it will help prevent the play-doh from sticking to the paper.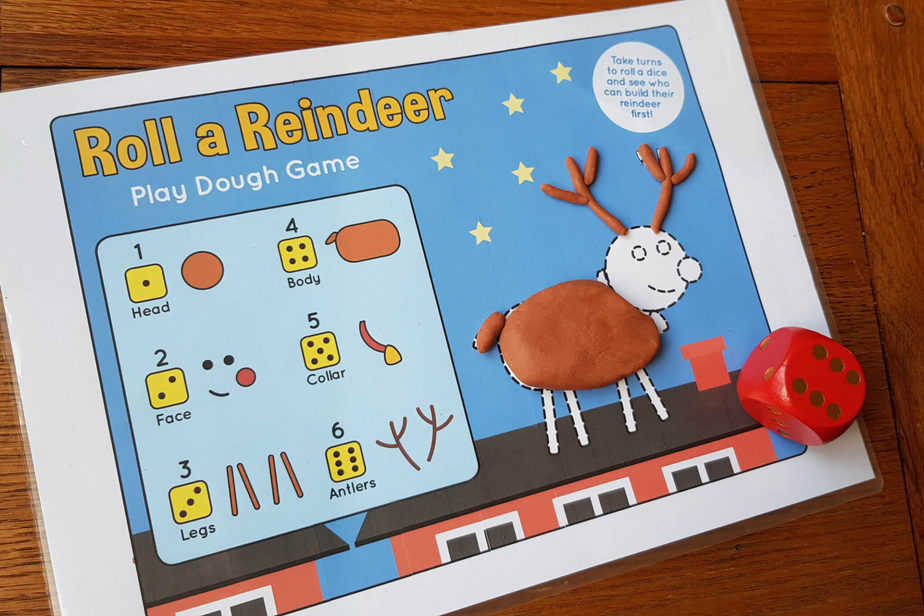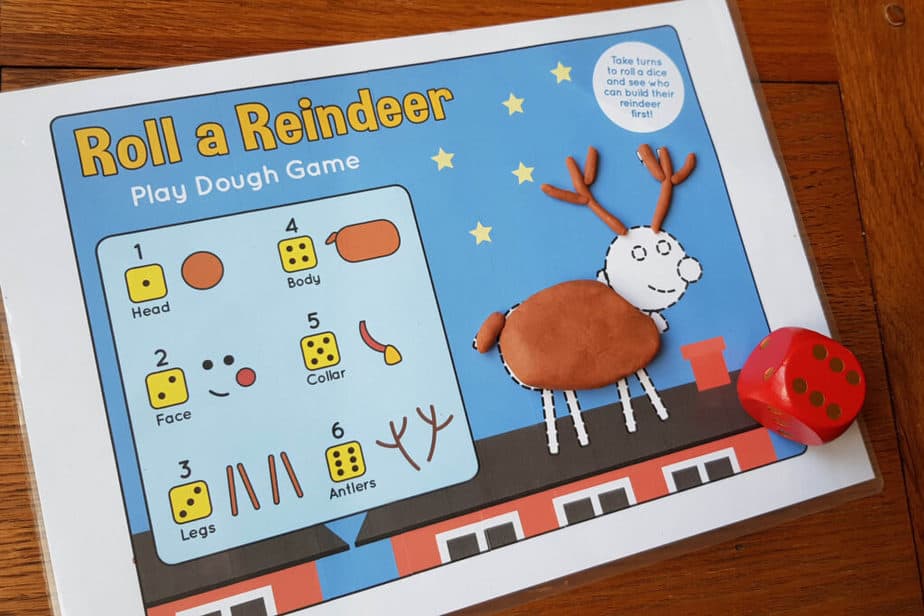 Playing this winter "Roll a Reindeer" math game is simple – and it can be made cooperative! Cooperative means that everyone works together towards one common goal to finish! You can buy Play-Doh here or you can even make your own homemade play dough here!
The basic idea is that you roll the dice, count the numbers, and create the body part with your Play-doh to complete your reindeer! Below are different versions you can try!
Different Ways to Play this Winter Math Game:
Kids can simply be kept busy by telling them they can't build a reindeer until they land on that specific number. This will keep them rolling until they fill up the numbers for each item of the reindeer that they need to build.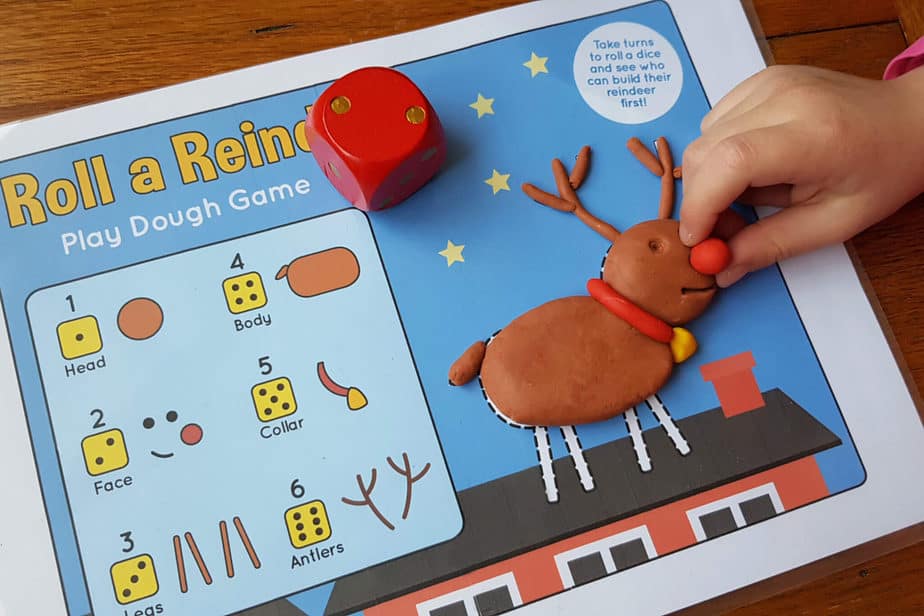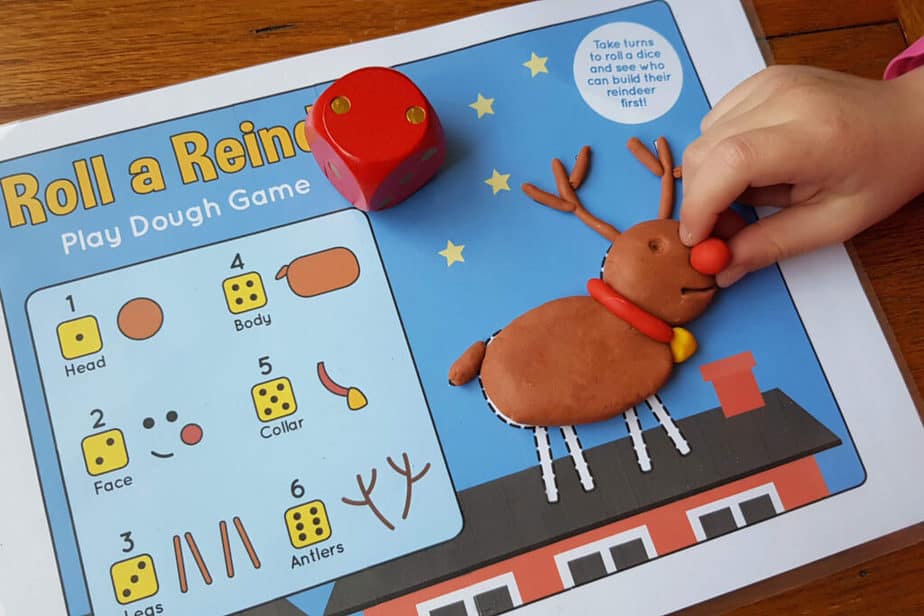 2. Kids can be placed in small groups or play with a parent/sibling and everyone takes a turn rolling the dice and collectively building the reindeer together. This is great for teamwork (aka "cooperative play") where all children work together to collectively build one reindeer. Nobody loses and all accomplish one goal!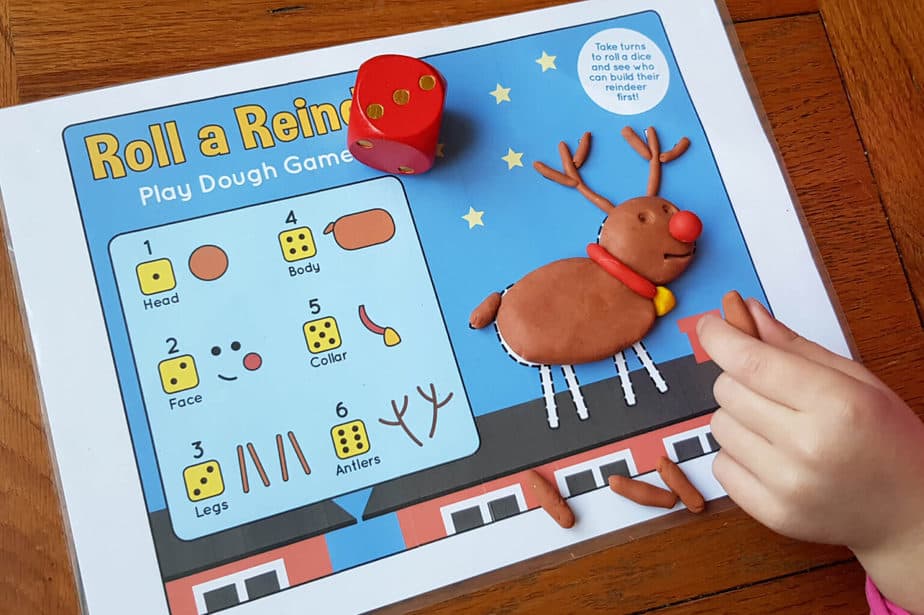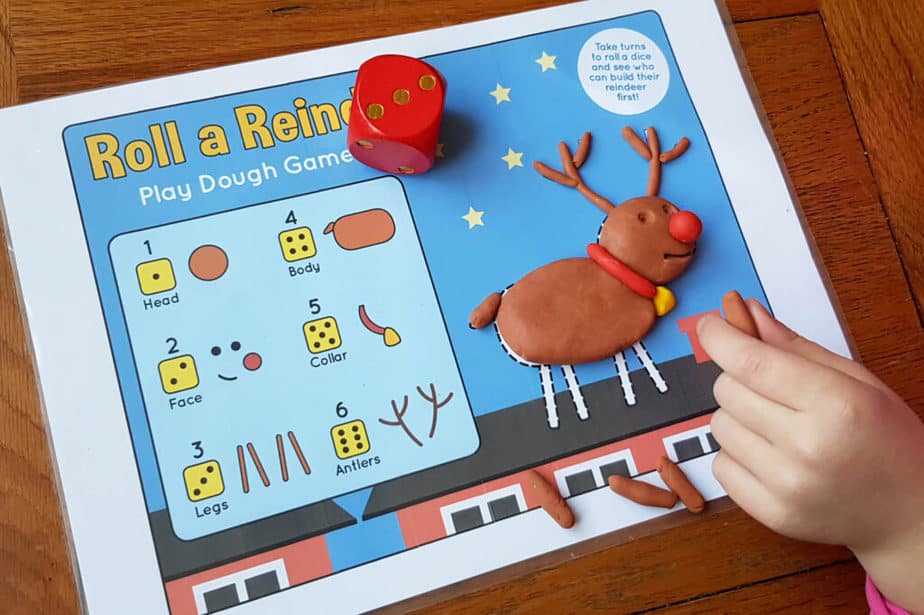 3. Kids can "compete" on who can build their reindeer fastest and turned into a competition against another group of kids, parent(s), siblings, etc. You'll need a separate math game printer for each child. This math game style is more of a competitive speed round. Great for family Christmas parties too!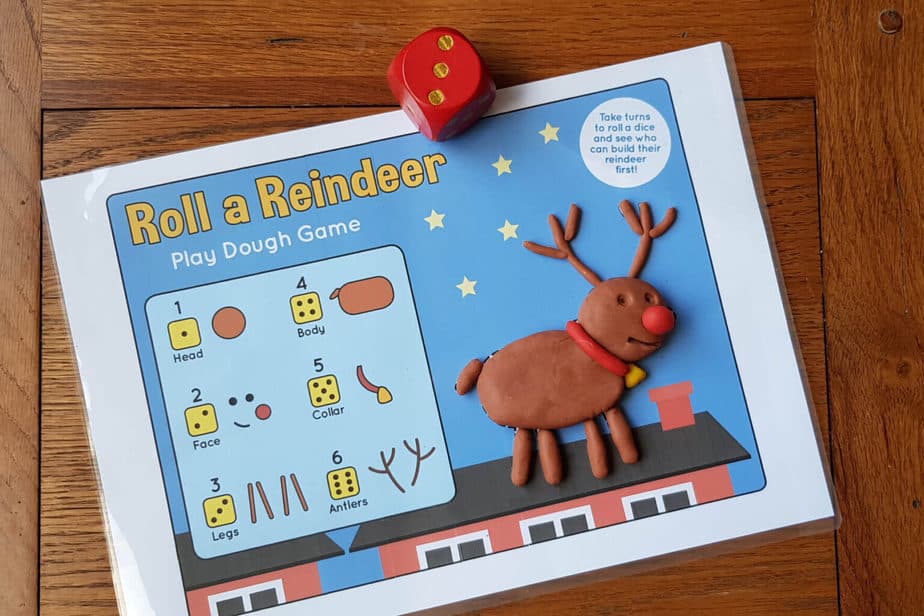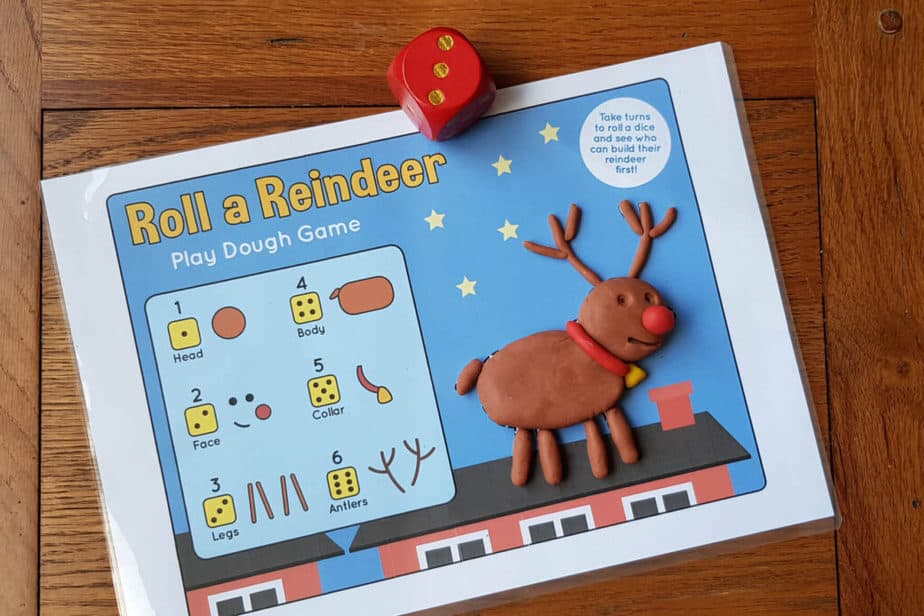 4. This holiday math game can actually be turned into an incentive setup where kids can the opportunity to roll dice and build their reindeer. Similar to an advent calendar, perhaps they have the opportunity once per day to roll the dice so that you build your reindeer throughout the month of December.
This game does a great job of encouraging early counting and math skills and will have your kids begging to play it again and again! Just laminate your sheet and grab your box of Play-doh! It's easy enough to play with an entire preschool class or just to use at home to pass the time!