30+ FREE Crochet & Knitting Patterns for Teacher Appreciation Gifts
This post may contain affiliate links, view our disclosure policy for details.
If you're a fiber arts lover like me then creating homemade gifts is a creative outlet for you and can save you money on gifts! Below are 30+ FREE crochet and knitting patterns to inspire your next teacher gift idea!
Handmade teacher gift ideas are endless really! I personally like to make functional gifts – things like scarves that can be worn, coasters than can be used on their desk, etc. But don't forget gifts that can be used in the classroom like weighted reading buddies, etc. These can all be thrown in the wash to be sanitized!
If I'm making gifts for a lot of teachers or if I'm unsure that a teacher will want something handmade I stick with small things like ornaments, bookmarks, dish clothes, etc. that can be added in with another gift!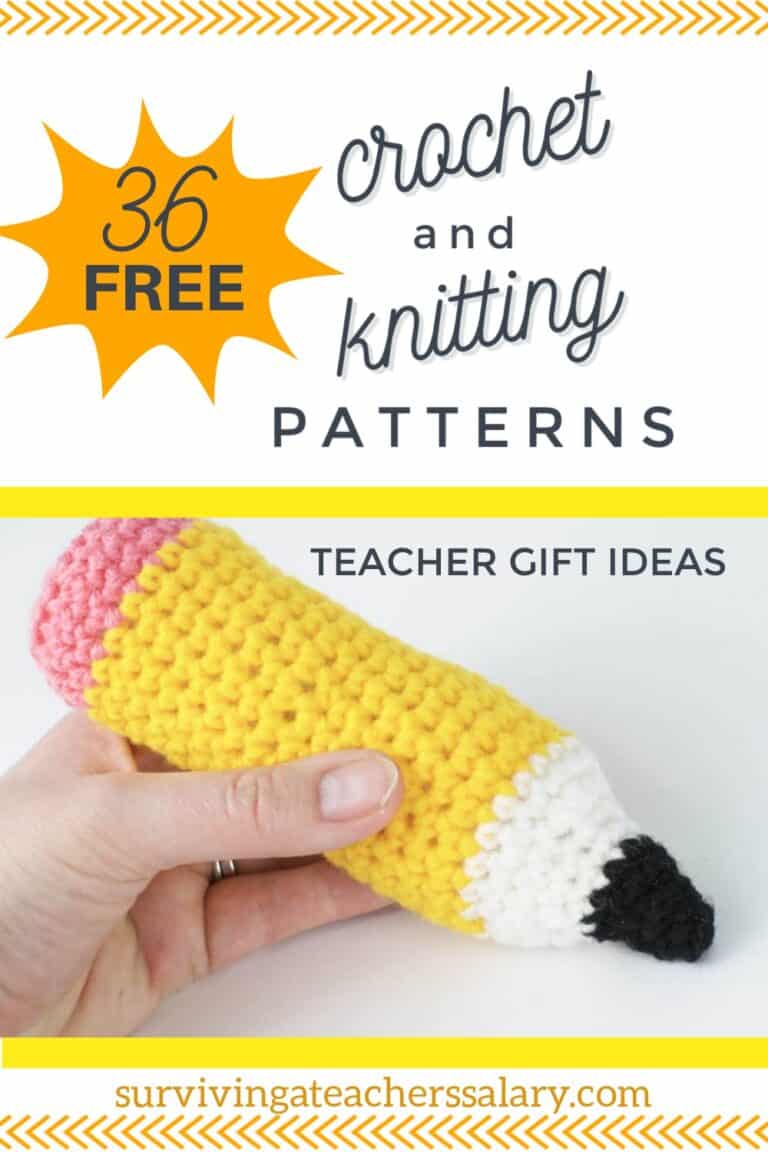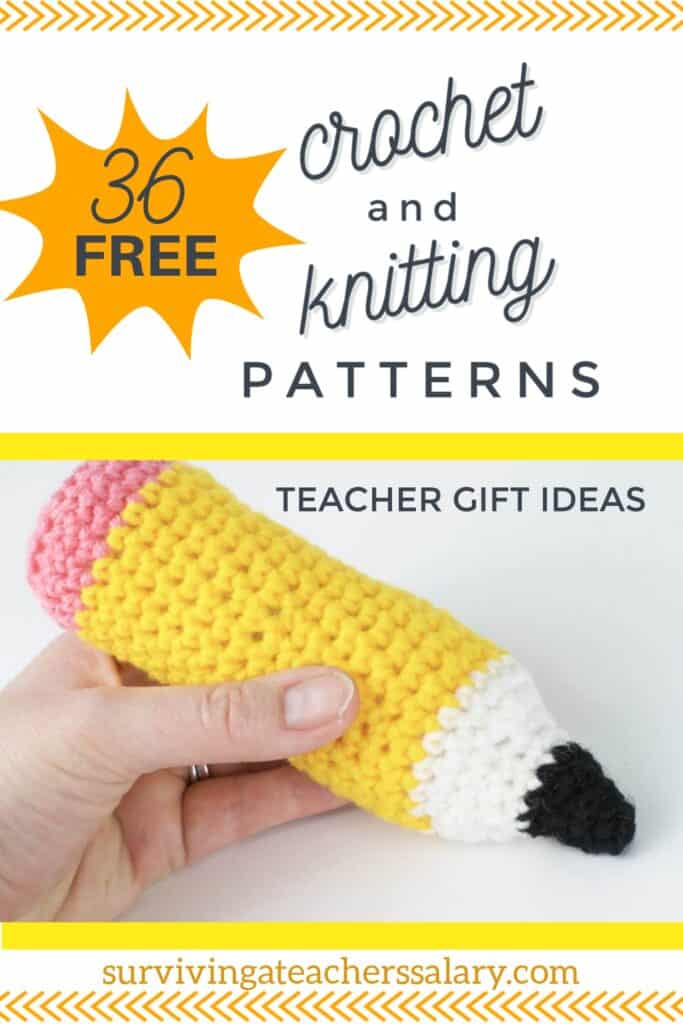 The ideas below do not include teacher gifts like scarves and winter hats since you can find a CRAZY amount of free patterns for winter and Christmas gifts on Pinterest and in fiber arts Facebook groups. Below are free crochet and knitting patterns that can be gifted year round no matter what the season!
FREE Teacher Gift CROCHET Patterns:
Below are tons of free crochet patterns for teacher gifts! Since I crochet I come across free crochet patterns FAR more on all of my social media platforms! I haven't made all of these projects below but I do follow many crochet bloggers that have tons of great patterns.

FREE Teacher Gift KNITTING Patterns:
As mentioned I'm personally a crocheter so I don't have as many knitting patterns here. If you know of a good one I should add below let me know!
Educational Patterns as Classroom Gifts (PAID):
These patterns below aren't free but they are AMAZING and worth every single penny! These would make fantastic additions to your favorite teacher's classroom!! You can find SO many more cool educational patterns like animals, anatomical models, sensory cubes and more on Etsy!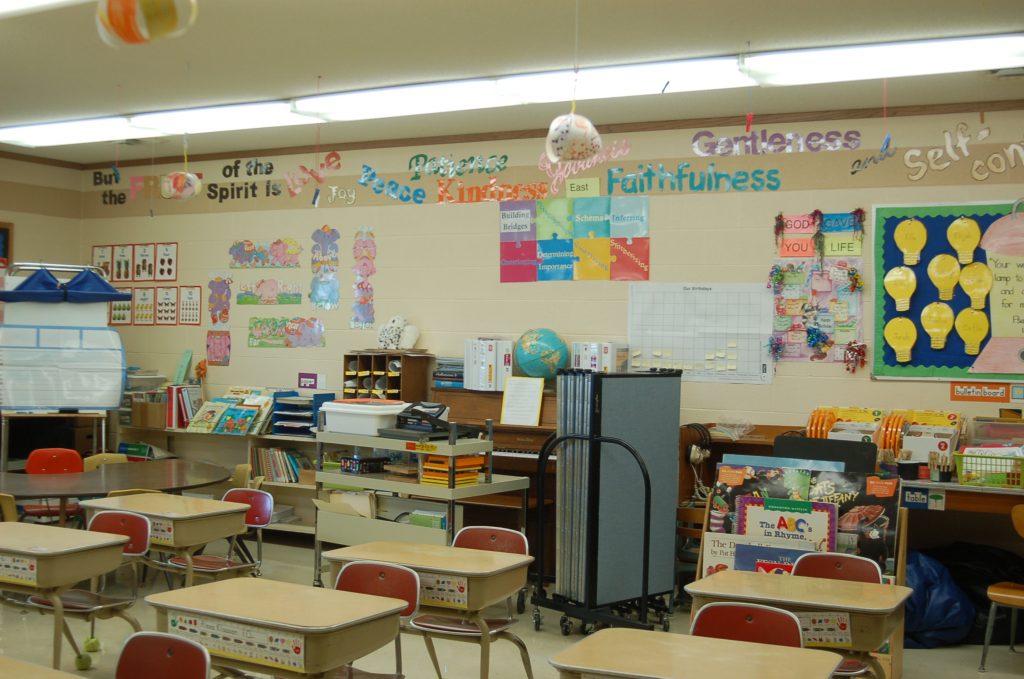 Crochet:
Knitting:
Do you have a FREE crochet or knitting pattern resource that would make the perfect teacher gift? Please let us know and we'll add it to this list!