ThinkFun Swish Jr Card Game Review
This post may contain affiliate links, view our disclosure policy for details.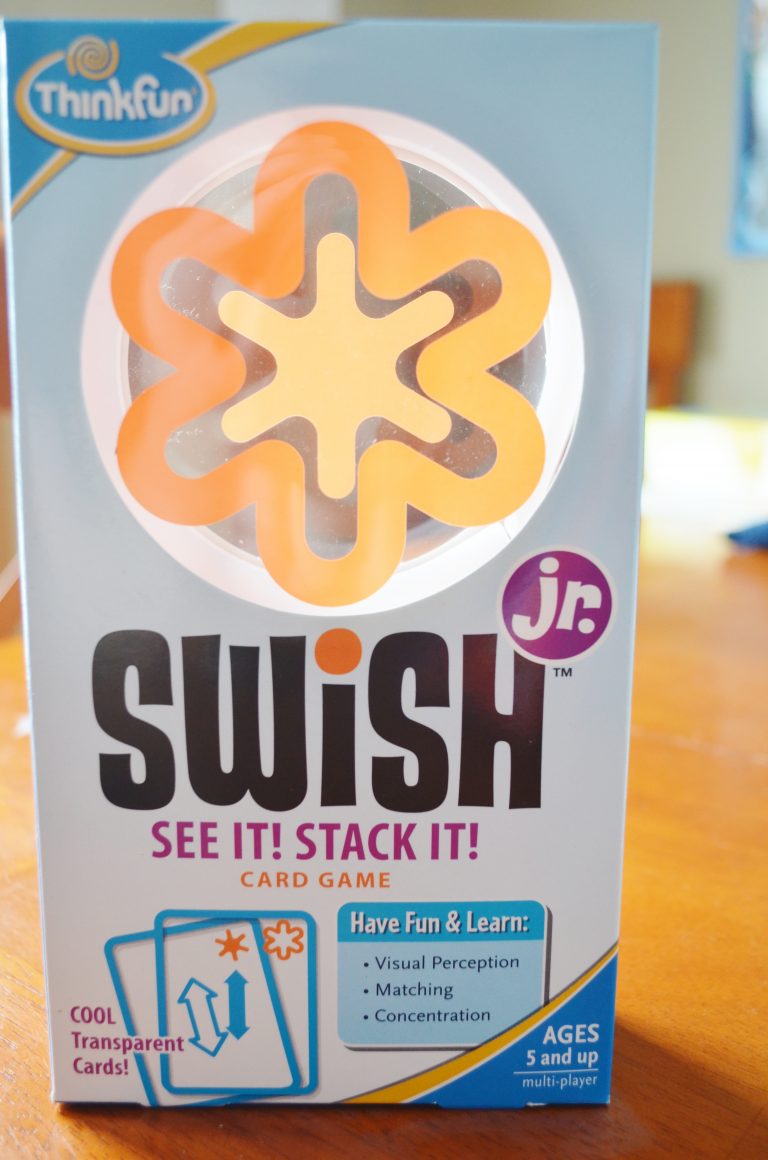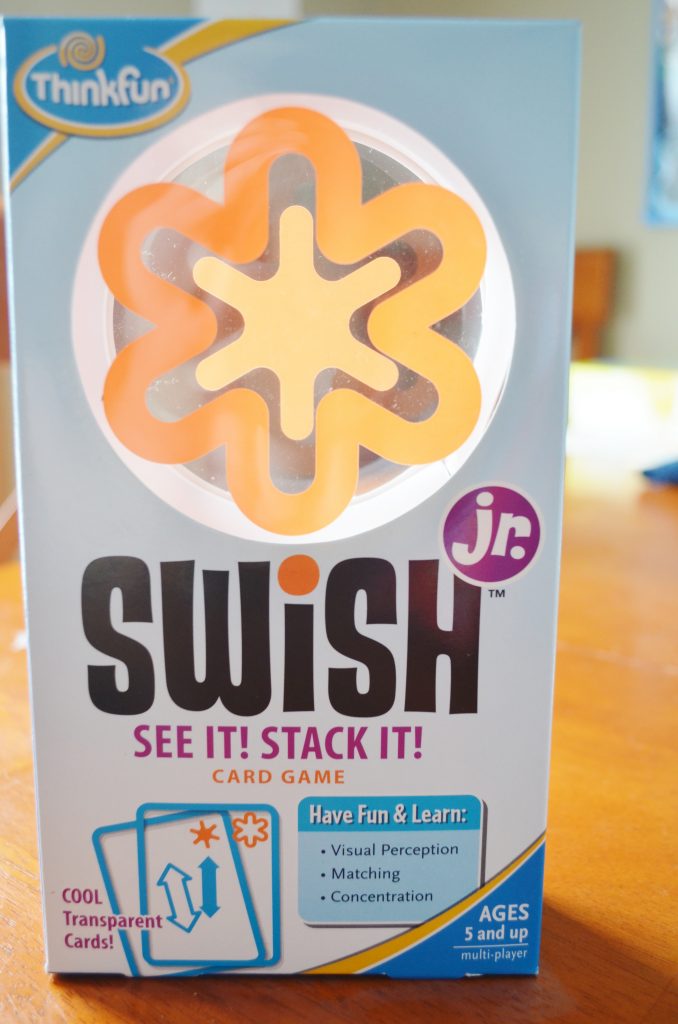 ThinkFun has a great new game out called Swish Jr.! Geared for ages 5+ I think it's a fantastic and fun game for key developmental skills and a great idea for use in therapy sessions as well!! My 3 year old wanted to "play" so I actually had each of my kids playing a different version of this game depending on their skills. All of the cards are a clear plastic and they store in a great little drawstring bag for easy storage.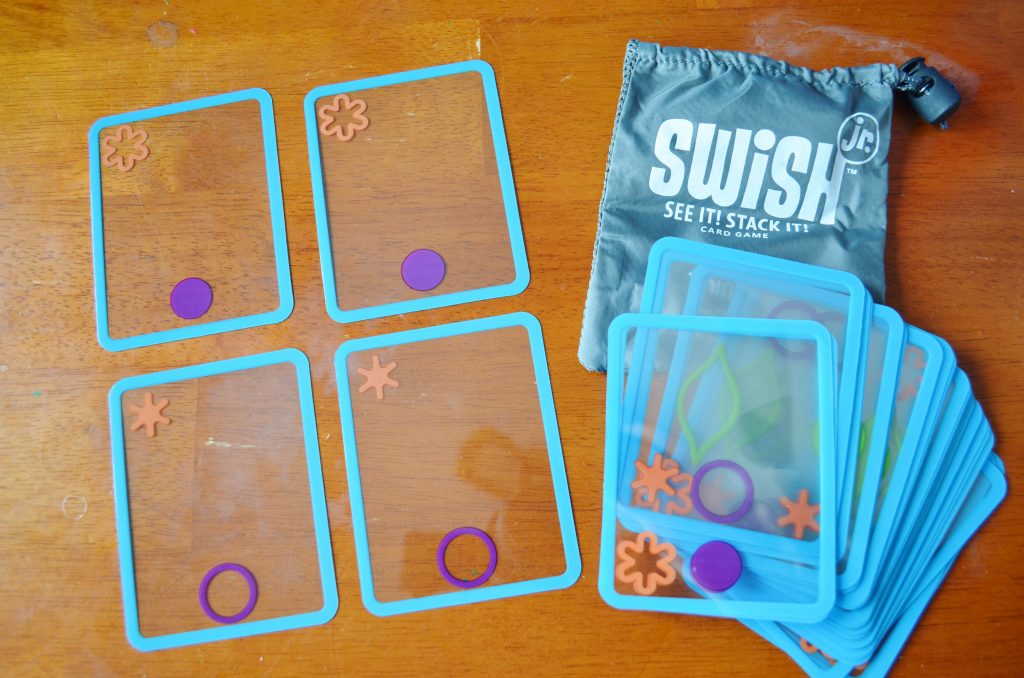 As you can see above each clear card has shapes on them. The object of the game is to line the cards on top of each other so that the shape fits inside of it's outline. For example in the cards above the cards at the bottom would be placed on the cards above. The solid star shape would fit inside the star outline and the hollow circle would fit over the solid circle – make sense?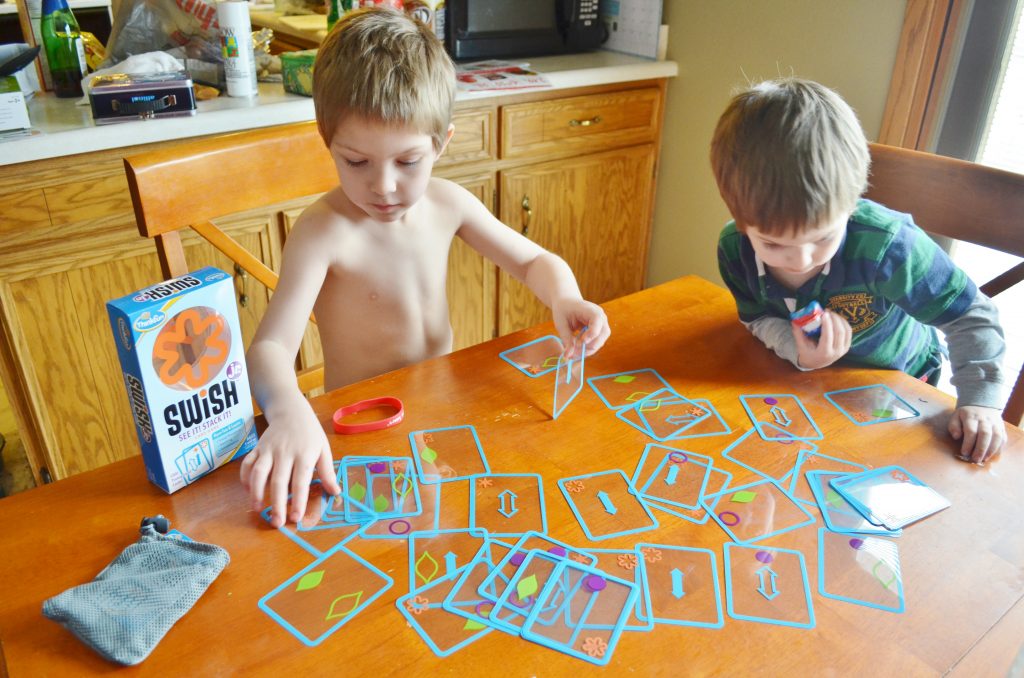 My 3 year old of course didn't quite grasp this concept so while we were working with my oldest son we had my little guy simply pair up matching cards. It may sound easy but when the table is full of clear cards with shapes turned different ways it can get pretty tricky!!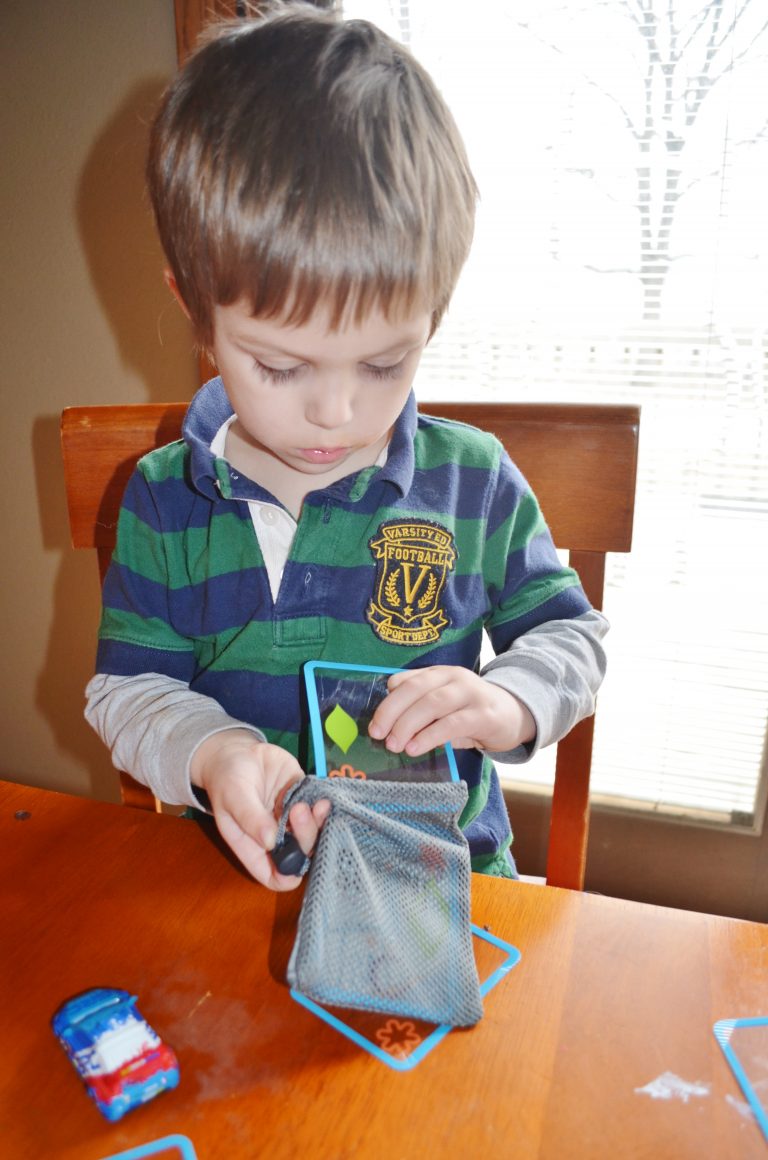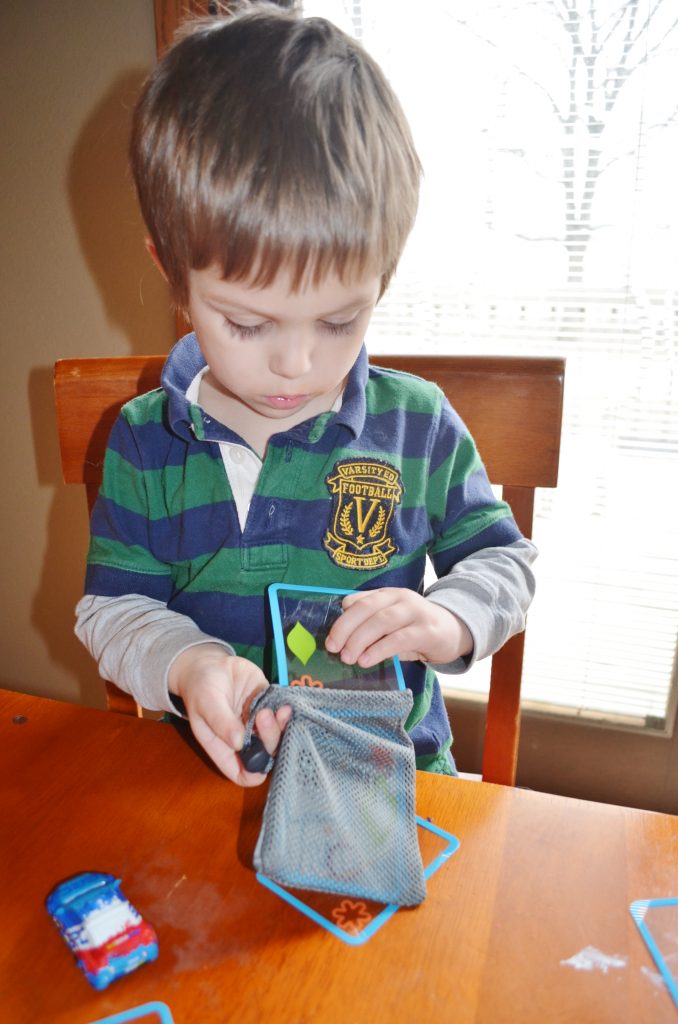 I can't tell you how glad I am that these cards store with minimal space needed. We have so many games piled up because they are bulky and if you're using these in the classroom you know extra space is always an issue! There is a version of this game for older children called Swish as well. It only costs about $12 which I would have purchased in a heartbeat when my oldest son was so far behind in his copy/design developmental skills. This is a great game for teacher's aides to have on hand that are working with special needs students. We really had a great time playing this and have since passed it on to our kindergarten classroom for them to use during center time.  The cards are sturdy and if they get dirty for any reason you can just wipe them right off.
Disclosure: I was not compensated for this review. I received the above game to use in order to form my own opinion.