10 Things to Label as Your Child Heads off Back to School
This post may contain affiliate links, view our disclosure policy for details.
Below are 10 things to label as your child heads off back to school! One thing that made a HUGE difference for my sanity when my youngest children went to preschool (and when my kids headed off to kindergarten) was using personalized labels for their school supplies and gear. I labeled everything I could think of – backpacks, lunch boxes, storage containers, etc.
I probably over labeled everything to be honest but it really helped my kids recognize immediately what was theres before they had melt downs about a friend having the same exact thing! Plus it helped my kid's teachers who were perpetually finding my children's lost items at school! Even my middle school son requests that everything is labeled so there's no question what is his.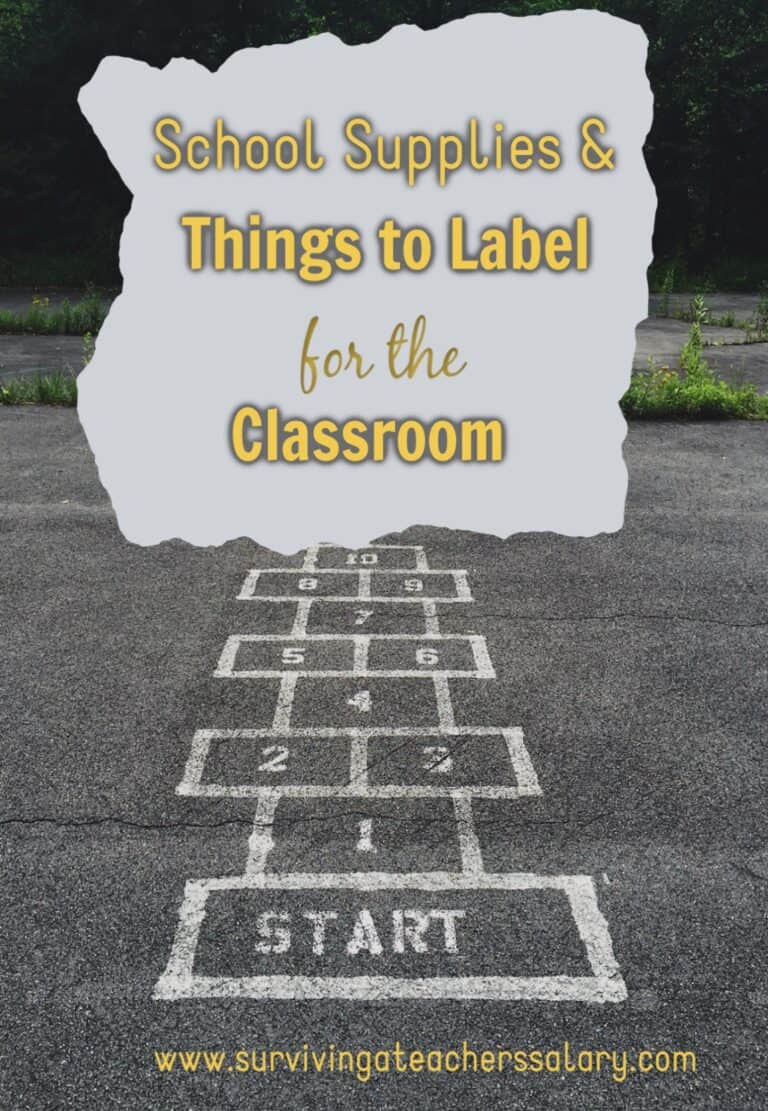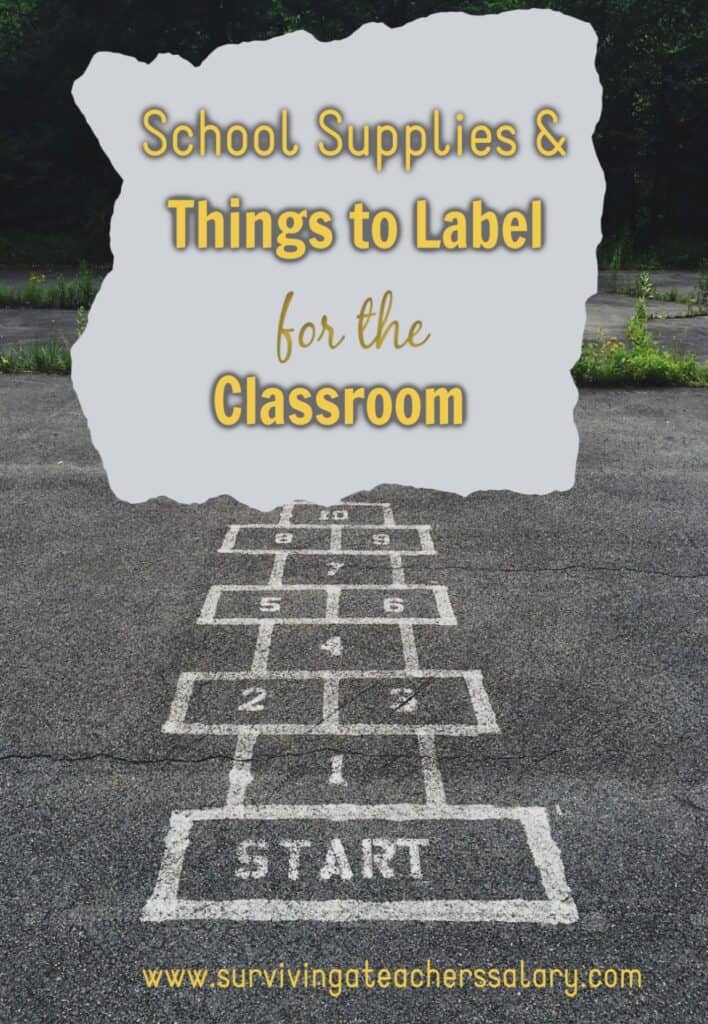 Where to Buy Labels for School Supplies?
Two places I usually order from when prepping for the back to school season is Amazon and Etsy. I LOVE buying personalized labels on Etsy because you can find everything from special sippy cup labels, custom waterproof labels, and allergy alert labels. Amazon has inexpensive good quality fabric labels for clothes and other cheap bulk label options.
10 Things to Label as Your Child Heads off to School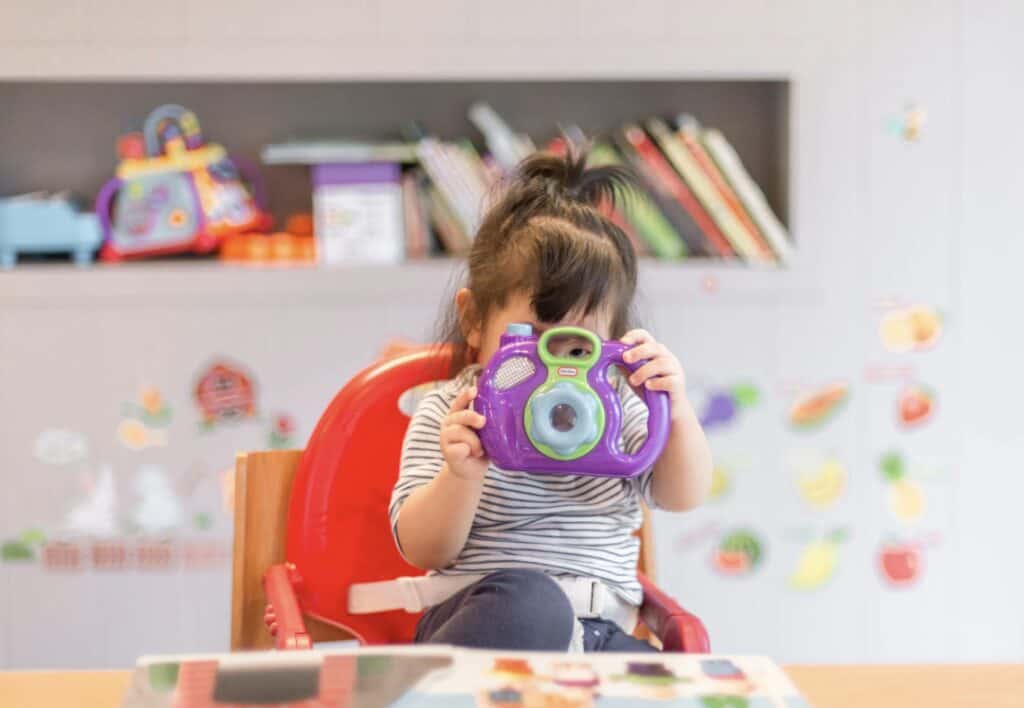 1. Electronics – if your child takes an calculator, headphones, iPad, laptop, MP3 player, etc to school it NEEDS a label!
2. Clothes & Shoes – whether it's a PE uniform or your preschooler's shoes I highly recommend labeling all articles of clothing!
3. Backpacks – this may sound silly but a LOT of kids have the same types of backpacks. In fact we've even come home with the wrong backpack before! You can place a label on the backpack if you want. My favorite method for helping my kids immediately recognize their backpack, however, is to get keychains
or other decor to hang on the outside of their backpack for them to recognize right away!
4. Lunch boxes & Storage Containers – Lunch time is an exciting time for kids because they get extra wiggle time and socialization time with friends making it easy to forget to grab their lunch box! Labels are ESPECIALLY helpful if you have a special allergy friendly diet or classroom that requires special handling at mealtimes.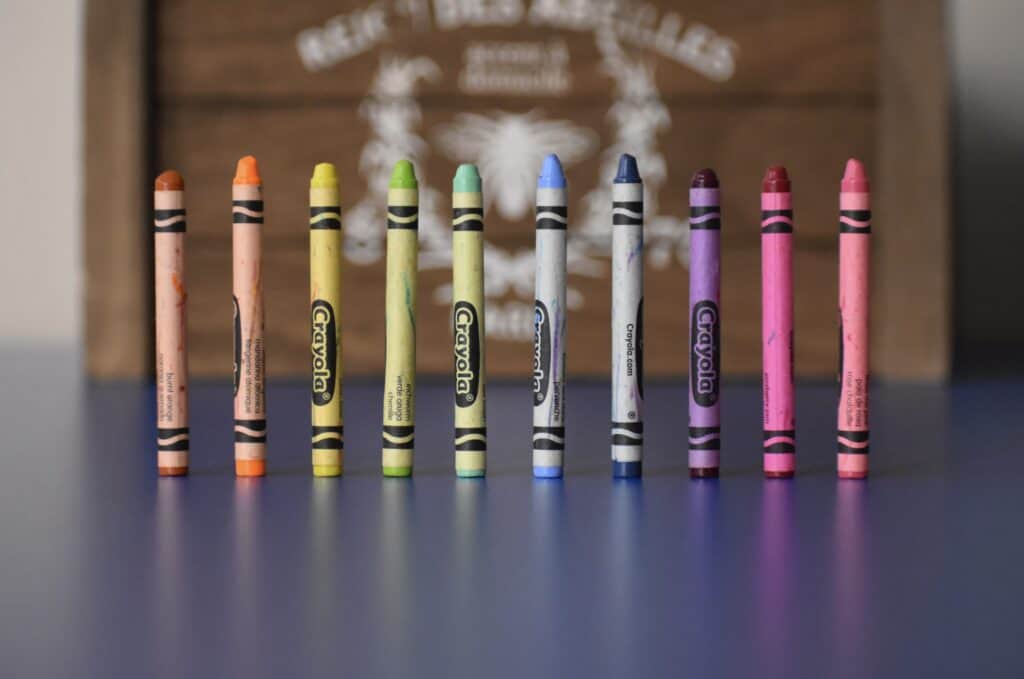 5. School supplies – LABEL It! Unless it's a classroom supply to share make sure your child has his/her name on their scissors, binders, agenda, pouches, rulers, etc. If they lose it the person who finds it will know who to return it to! This also helps accidental (or not so accidental) theft of revered school items. My oldest son requires special weighted mechanical pencils which are not cheap or easy to come by so he puts a label on each one of his mechanical pencils so that no one takes it.
6. Calculators – this probably falls under electronics technically but it's so easy to forget to label your child's calculator!
7. Nap Mats & Blankets – If you have a younger child chances are they bring their nap mat to school/preschool with them. It's SO easy for little kids to grab the wrong item and with a lot of munchkins around it's easy for teachers to loose track of what stuff belongs to who. If you're adding a label to their blanket/pillow you'll either need to use a Sharpie marker
or a washable label
.
8. Locks & Personal Items – Things like deoderant, hairbrushes, locker locks, etc. don't HAVE to be labeled but it never hurts if you're concerned! Most of these items are typically locked away inside of a locker (and let's face it – who is going to use your kid's deoderant or hairbrush?!) but if you're concerned it's better safe than sorry!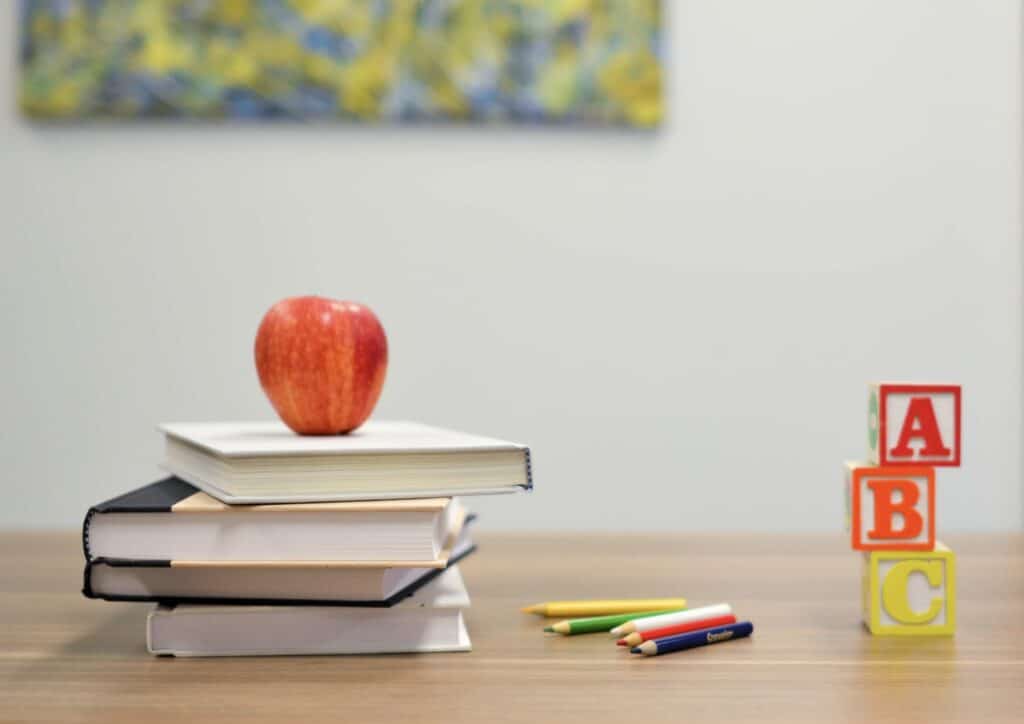 9. Sporting Equipment – If your child has soccer/basketball/other sports equipment that stuff is too expensive to lose because your child's name isn't on it! Sticker labels are great because they can be peeled off at the end of the season so items can be resold but Sharpie markers
work great too for items you're keeping.
10. Medicine – If your child is allowed to have medicine at school it's absolutely imperative that it is labeled properly! Typically the prescription label is required but over the counter meds (like Midol, Tylenol, cough medicine, etc.) should be labeled clearly. I recommend these being placed inside a ziploc bag as well with your phone number on them in case of emergency.