XLarge Royal Sack Bean Bag Chair Review
This post may contain affiliate links, view our disclosure policy for details.
Disclosure: I received the below product to use for this review. All opinions are my own.
SAVE 10% on ALL Orders from The Bean Bag Chair Outlet with PROMO Code BEANBAG4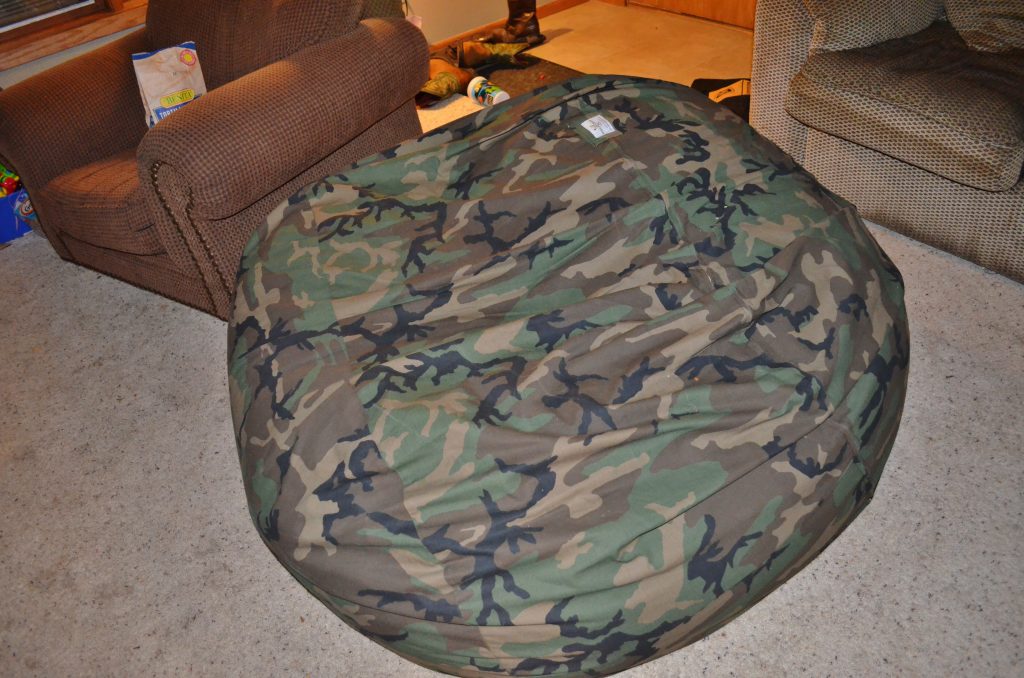 I am SO excited to share with you our experience with The Bean Bag Chair Outlet for this year's Holiday Gift Guide! They sent me their Giant XLarge Royal Sack Bean Bag Chair which comes in a LOT of different color/fabric choices! Check out some of the options we had to choose from here! There was twill, denim, suede, fur, velvet and others in colors ranging from pink to black, animal print, solid colors, flames, and camo! I let my boys choose anything they wanted since I knew they would get the most use out of it and of course they chose the camo twill Royal Sack! We live out in the country and a lot of their friends go hunting so camo has been really big for them. Plus I wanted a darker color so it would show less stains so it was a great compromise.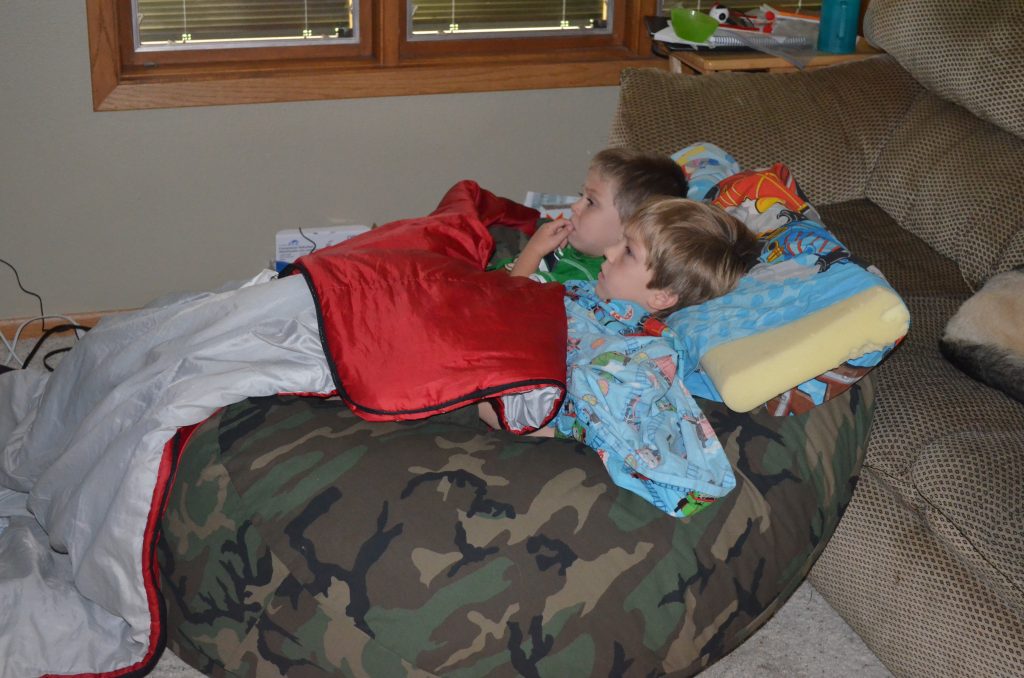 Everyone in our family uses the Royal Sack Bean Bag chair – adults, kids, even the pets! We only have one couch in our living room so when company comes over we were a little short on seating – the Royal Sack bean bag chair has been a fantastic and comfortable addition for our family! And if we ever decide to move it out of the living room it will be fantastic for the kid's play area and reading corner in the basement. Both of my boys snuggle up on this sack every single day. They camp out there to watch movies, read books, play on their tablets, or just hang out. There are several things specifically that I liked immediately about The Bean Bag Chair Outlet.
10 YEAR WARRANTY
Yes, most of King Beany's bean bags come with a 10 year warranty which I think is pretty amazing. You can't beat that! (the inexpensive bean bags come with a 1 year warranty) AND most of the bean bags come with a removable cover which you can wash! (good thing when you have kids and pets!!) Ok – so let me tell you my crazy story. With 2 boys, a dog, 4 cats, a pig, and plenty of company coming over I was a little worried about how the bean bag chair would hold up, or about getting it wet as it is not waterproof. (I mean, I could just imagine the possibilities between pee, puke, spilled drinks, etc.) And just my luck, the day I went to buy a plastic covering to drape over the chair one of my cats peed on it! WHAT!? Needless to say I was NOT thrilled. The inside of the bean bag chair is actually filled with a high quality foam, but it is finely shredded so it took me a long time to pull everything out so I could wash it. Amidst that project I accidentally ripped a hole in the seam of the inside cover – it was just not a good night. I wrote my rep and let her know what was going on and she immediately said – 10 YEAR WARRANTY, and just like that I had a whole new inside for the bean chair that week! I couldn't believe it! I was extremely pleased with how simple the process was. I sent them a photo of the hole in my chair and it was as easy as that!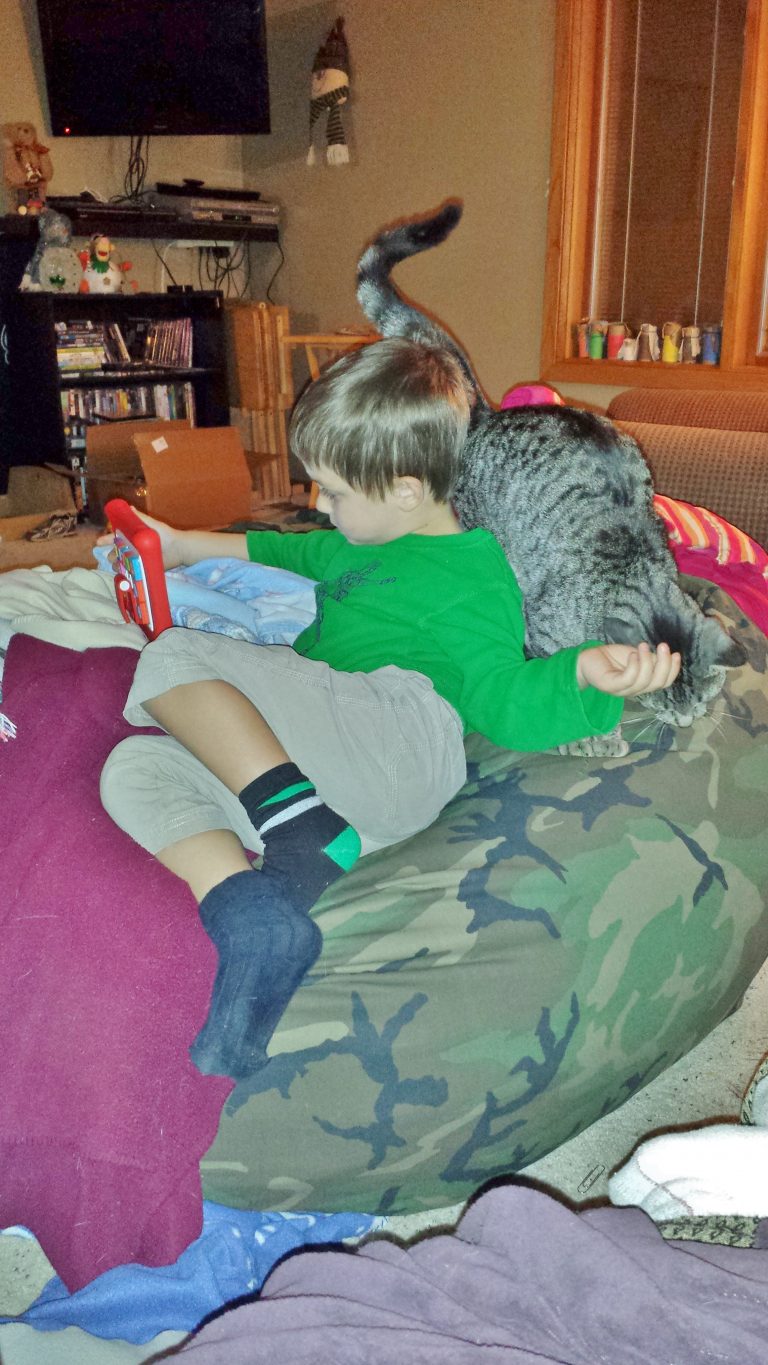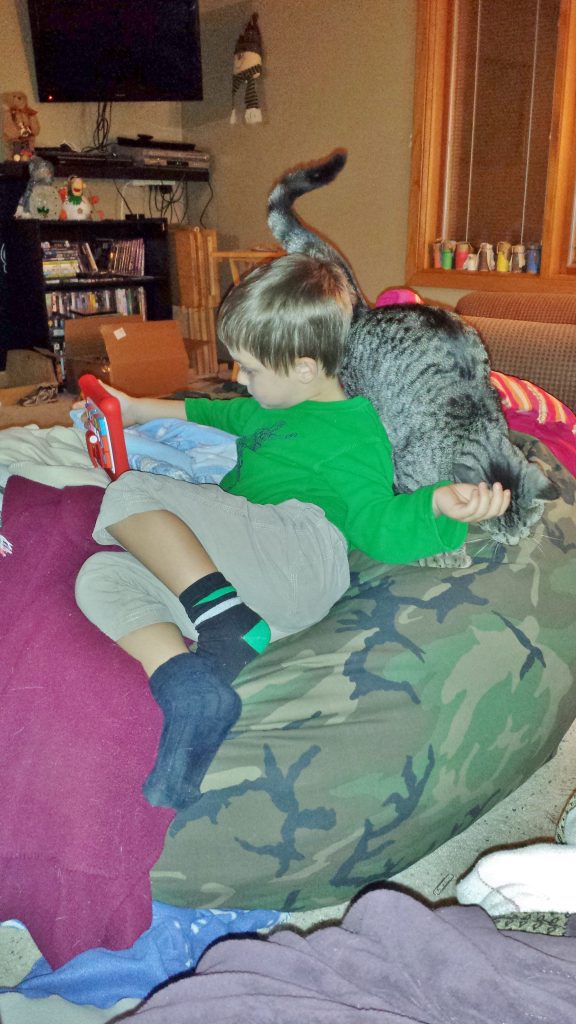 The outside camo cover you see is super heavy duty – it's a really great product. The cover unzips about half way or so to make it very easy to put the "stuffing" in. There is no pushing and shoving and squeezing to make it fit – I was able to just roll the inside cover with foam right into the camo cover and zip it up – it really couldn't have been easier. (Which also makes it incredibly easy to take off and wash!) And I'll tell you what I did to fix our family issue of spills and liquids. I purchased a cheap $15 full size plastic zip up  mattress over and under the camo cover I just loosely rolled the plastic waterproof cover around the bean bag for extra protection – don't seal the plastic though because when you sit on the bean bag you'll need it to be flexible so it doesn't balloon out when you sit on it! Again, in my household all sorts of craziness occurs so I want to be extra careful in protecting it from liquids and accidents!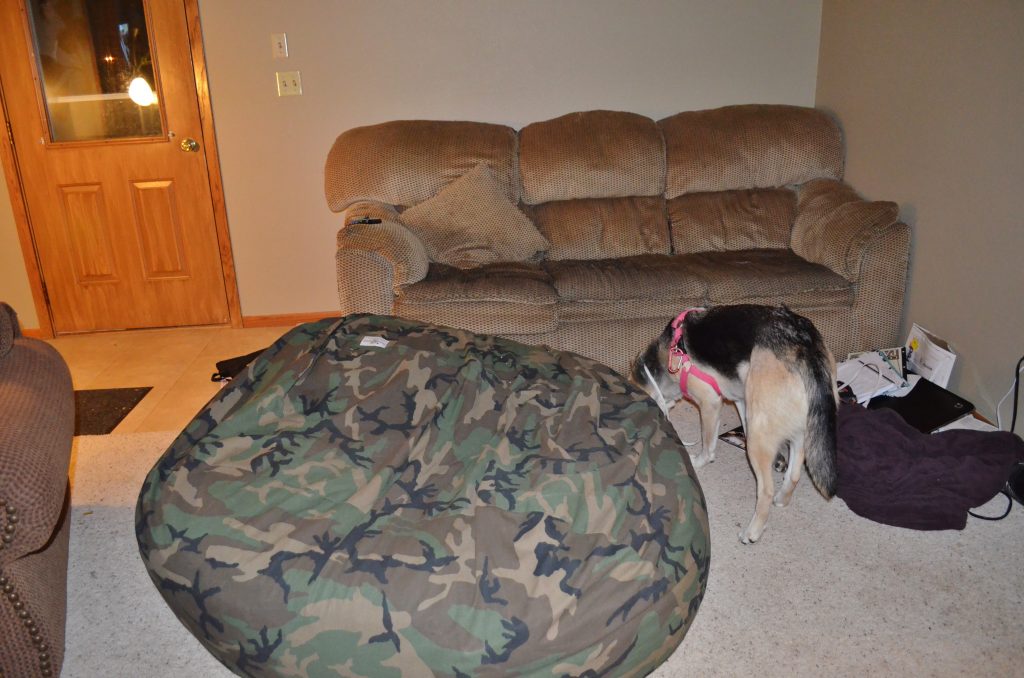 Here you can see how big this XLarge Royal Sack is compared to my couch (and my dog!). It can easily fit a couple of kids or 2-3 adults on it! My hubby and I snuggle up on it to watch movies at night too. This specific product cost $199.99 and is shipped free, but they have many other options starting under $60 & up! I personally love that this has a washable (and durable!) cover and the 10 year warranty which to me is definitely worth the price. That's a pretty long guarantee for the price on a bean bag chair! Can you imagine how much fun this would be to have in your school library or classroom?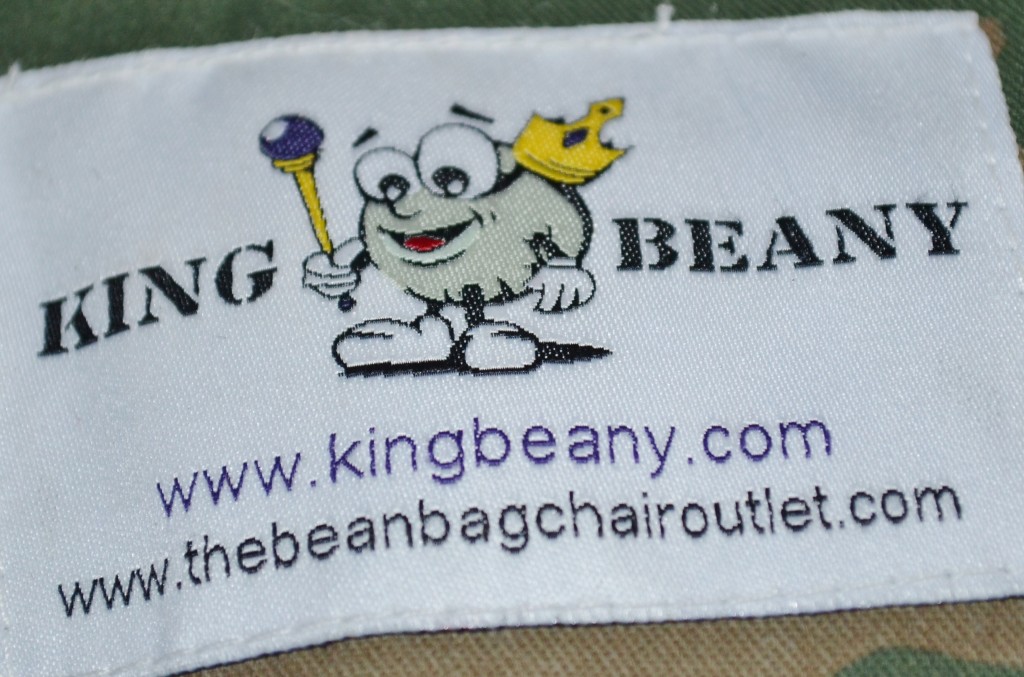 SAVE 10% on ALL Orders with PROMO Code BEANBAG4  (expires 12/31/2013)
King Beany has generously offered the chance for one of my readers to win their own XLarge Royal Sack Bean Bag Chair (winner's choice of color and style)!!! I'm SO excited to offer this as a giveaway! To enter just fill out the Rafflecopter form below! This is open to US residents and will end at midnight EST on December 2, 2013. Winner will be chosen randomly and will have 48 hours to claim their prize by responding to winner's e-mail.