What is an Inclusive Playground & How to Find a Playground Near Me
This post may contain affiliate links, view our disclosure policy for details.
October is Sensory Awareness Month so I am featuring this inclusive playground at Butterfield Park in Elmhurst, Illinois. Inclusive playgrounds personally mean so much to my family as you will see below. This post was sponsored by Landscape Structures as part of a Influencer Activation for Influence Central and all opinions expressed in my post are my own.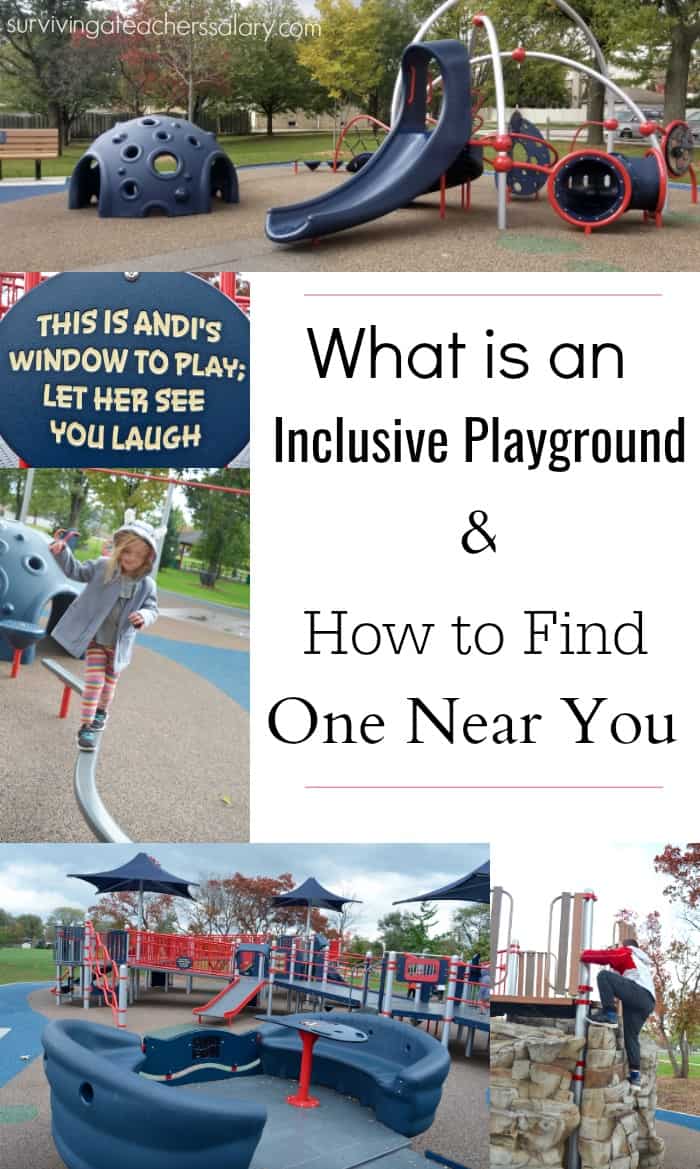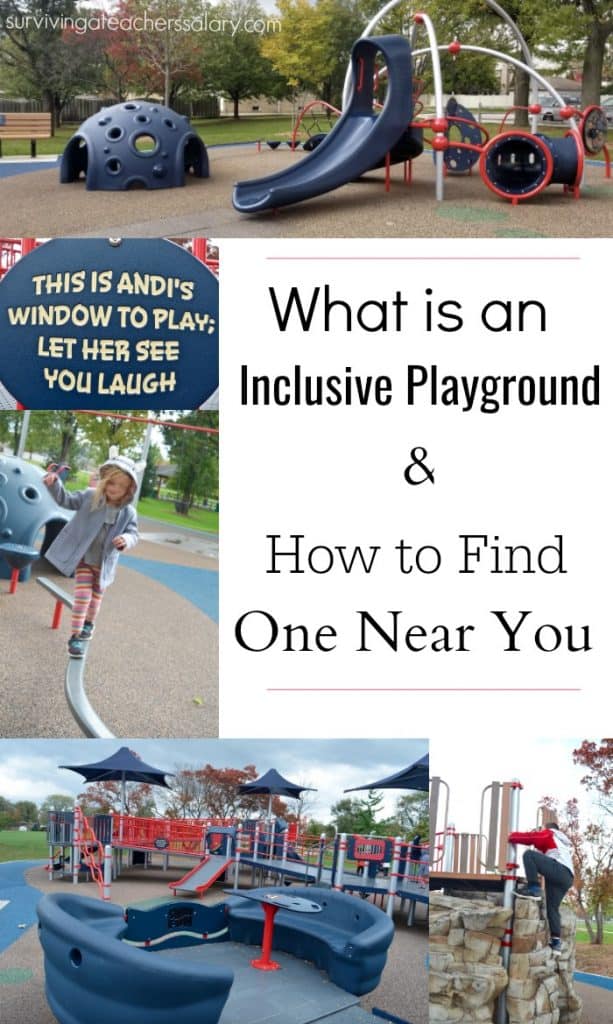 When my son was 2 years old we realized that he had autism (later confirmed through testing when he was older). At the time because of the severity of my son's behavior and needs I was mostly homebound with him- we couldn't even go to the playground which was heartbreaking.
At the time we lived in Lakeland, Florida and the city had just announced the installment of Common Grounds which was touted as an amazing sensory park and all inclusive playground for children with autism, wheelchairs, and great for any age. I almost cried the first time we went – the entire playground was built for kids like my son!
As I looked around there were kids of all abilities and ages everywhere. Wheelchairs whizzing up to the top of the play set, kids rolling down faux grass hills and hopping along rocks. It was my first introduction to what an all inclusive playground is.
---
What is an Inclusive Playground?
An inclusive playground is a playground that allows children of all ages and abilities to play together. It's wheelchair accessible and helps to develop physical, cognitive, sensory and social skills. Inclusive playgrounds provide a platform for social equity and allows entire families of all ages to enjoy time together.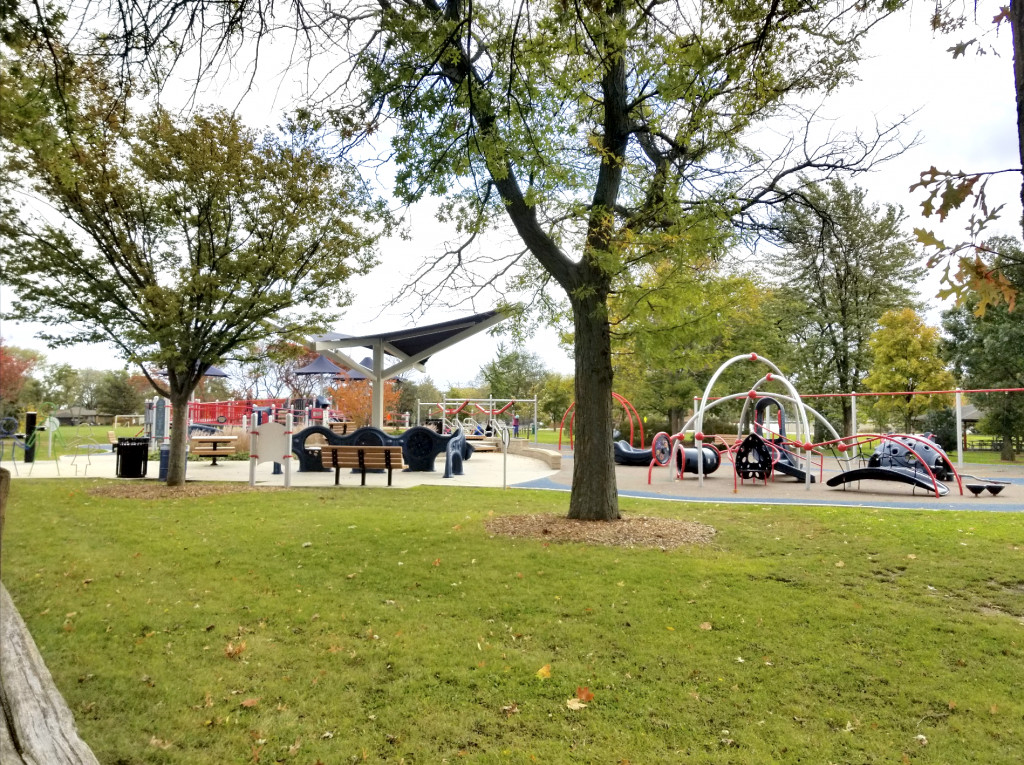 How to Find an Inclusive Playground Near Me?
There are inclusive playgrounds all across the USA! Visit Landscape Structures here and click "VISIT PLAYGROUND" at the top right. Then type in your zip code or city/state, choose "Inclusive Playgrounds", then hit search! (Other options that are not necessarily inclusive are Nature-Inspired Playgrounds and Community Build.
---
Fast forward to today. Now we live in Illinois and my son is now in middle school and has made tremendous strides with the help of early intervention and therapy. Imagine my delight when I learned that there was an inclusive playground near our grandma's house – made by the SAME company that created Common Grounds! Common Grounds gave us such happiness and hope as we were fighting through our early years of autism.
Landscape Structures develops AMAZING playgrounds that are fantastic not only for children of all abilities and needs but they actually incorporate age appropriate play structures and sensory stimulating activities throughout their parks. Check out this inclusive playground that we visited in Elmhurst, Illinois:
Watch this fun video!:
Playing at Butterfield Park in Elmhurst, Illinois:
Throughout the entire park there are interactive stations low to the ground for children of all abilities to reach and interactive with.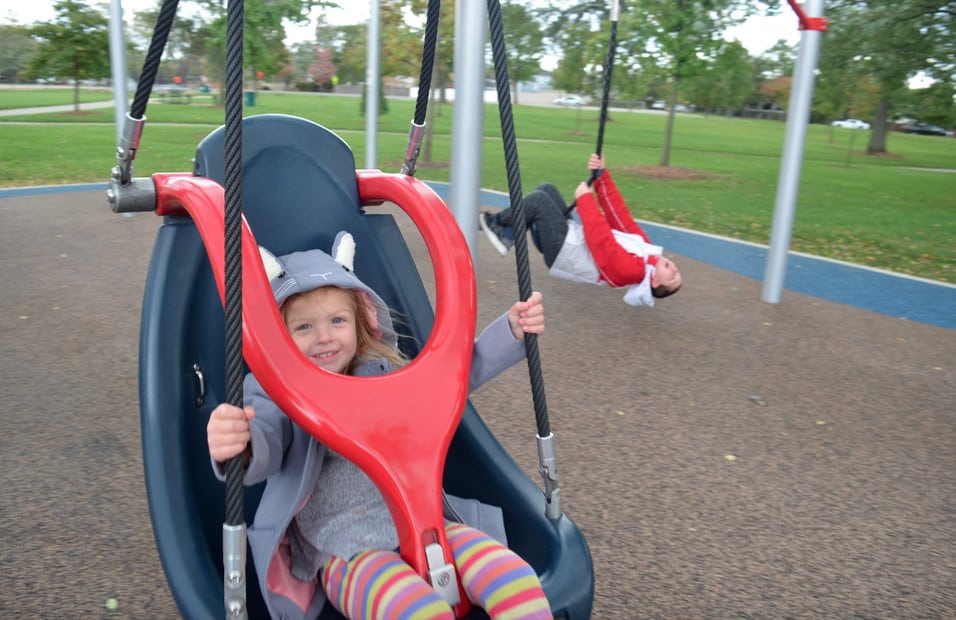 There are many different swing options! There is this bucket chair my daughter is in. You can see my son goofing off on the disc zip line in the back. There are also baby seat swings, regular seat swings, and disc swings for children and adults to enjoy.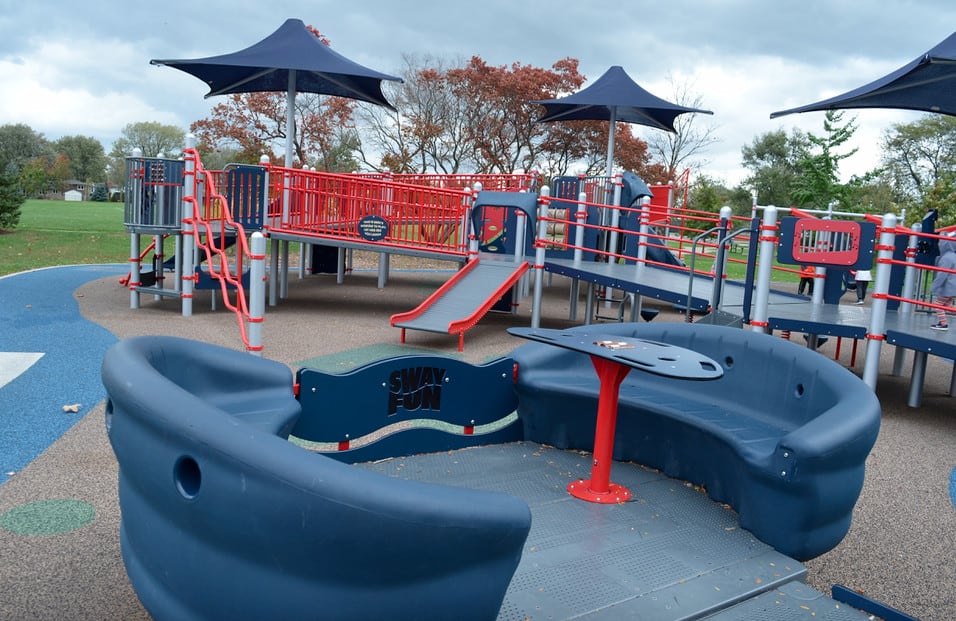 This handicap accessible "teeter totter" called "Sway Fun" is perfect for entire families including those with wheelchairs, walkers, grandparents, strollers and everything in between! All of the sidewalks are completely flat so you can roll a wheelchair or walker right in!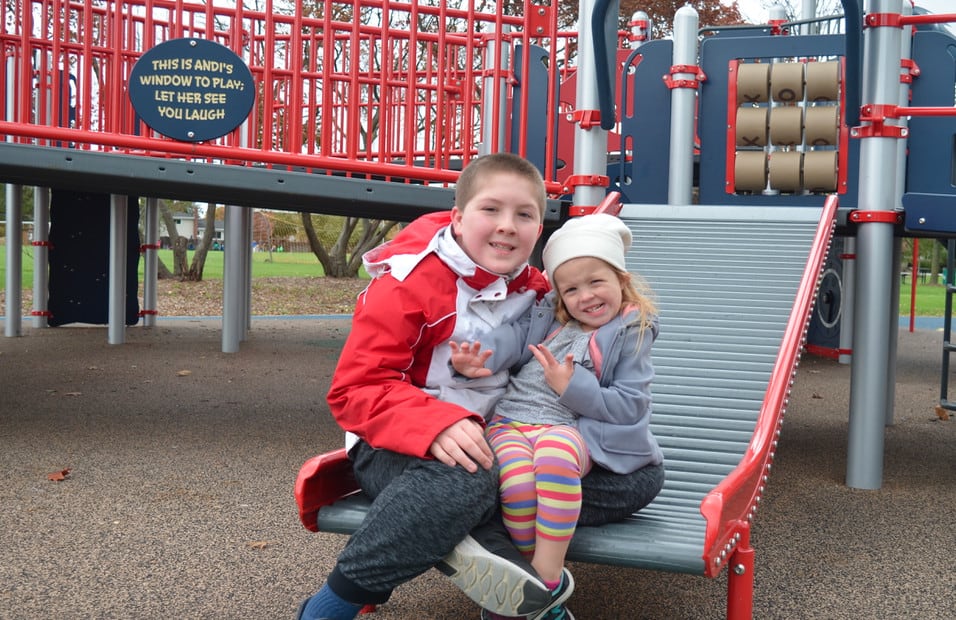 What I REALLY loved about our time spent at Butterfield Park is that my ENTIRE family played together. From my daughter who is 3 years old all the way up to adults. Often when we visit playgrounds it tends to cater to just younger children or older kids but at this inclusive playground my middle schooler and my preschooler could play side by side. My husband and I could swing and teeter with all of our children – at the same time! It's truly a fantastic setup that Landscape Structures has here.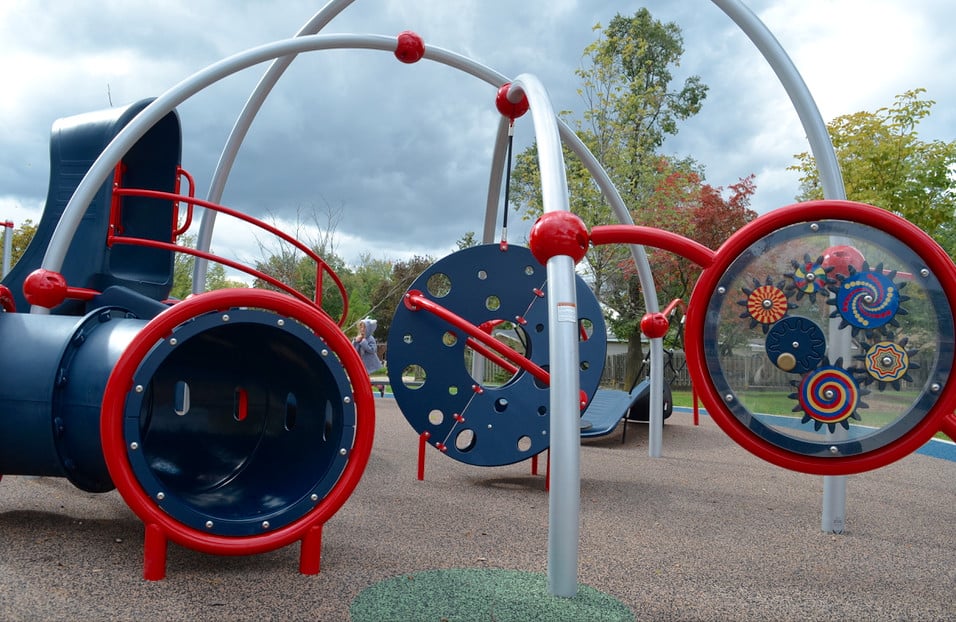 All of the structures are accessible by wheelchair and most of the playground can be reached at a child's level. We found interactive activities on all sides of the park. From the musical xylophone you saw earlier, these rotating gears, play tables that are low, and even little critters and fossils to find on the rock climbing area.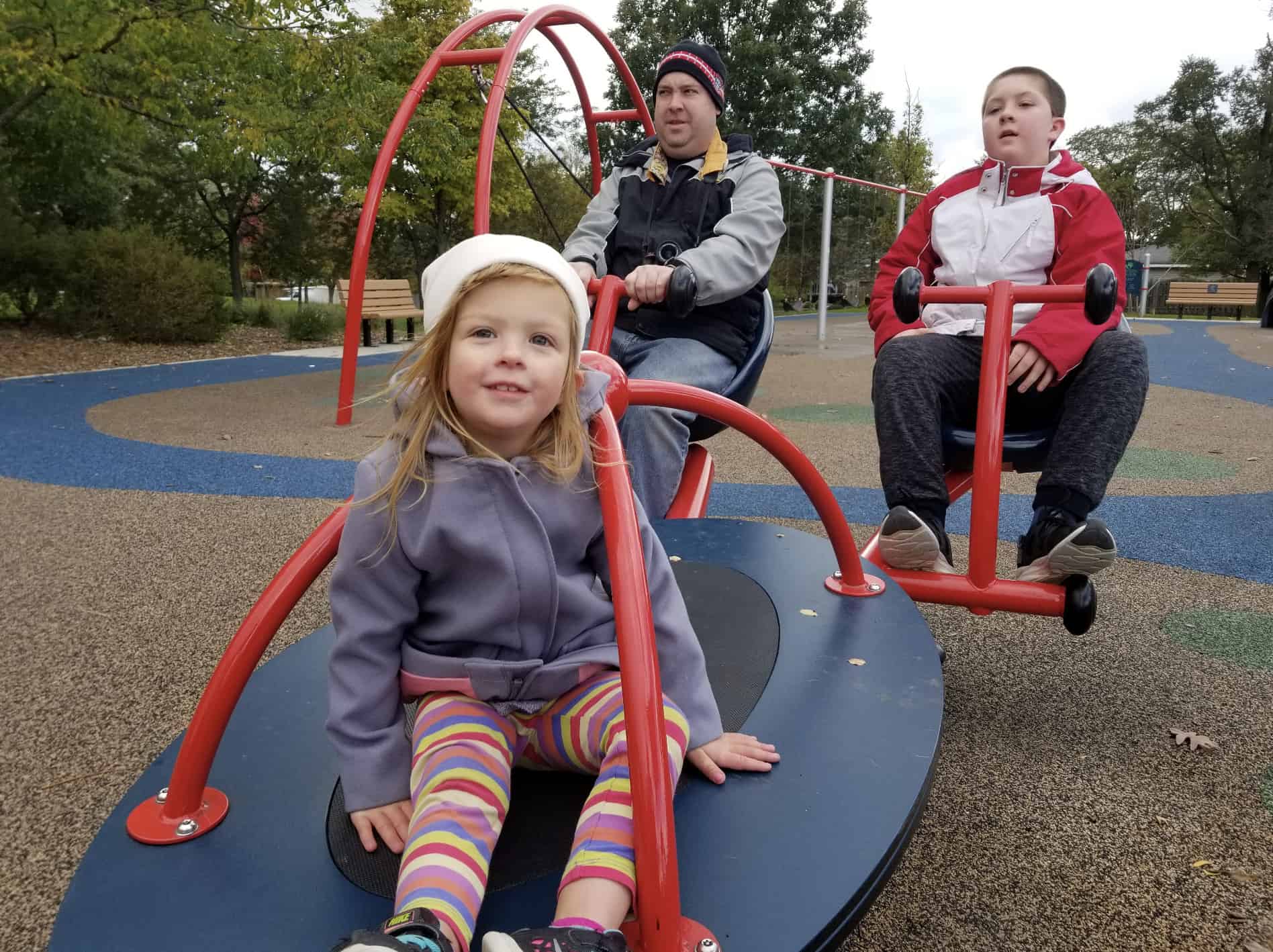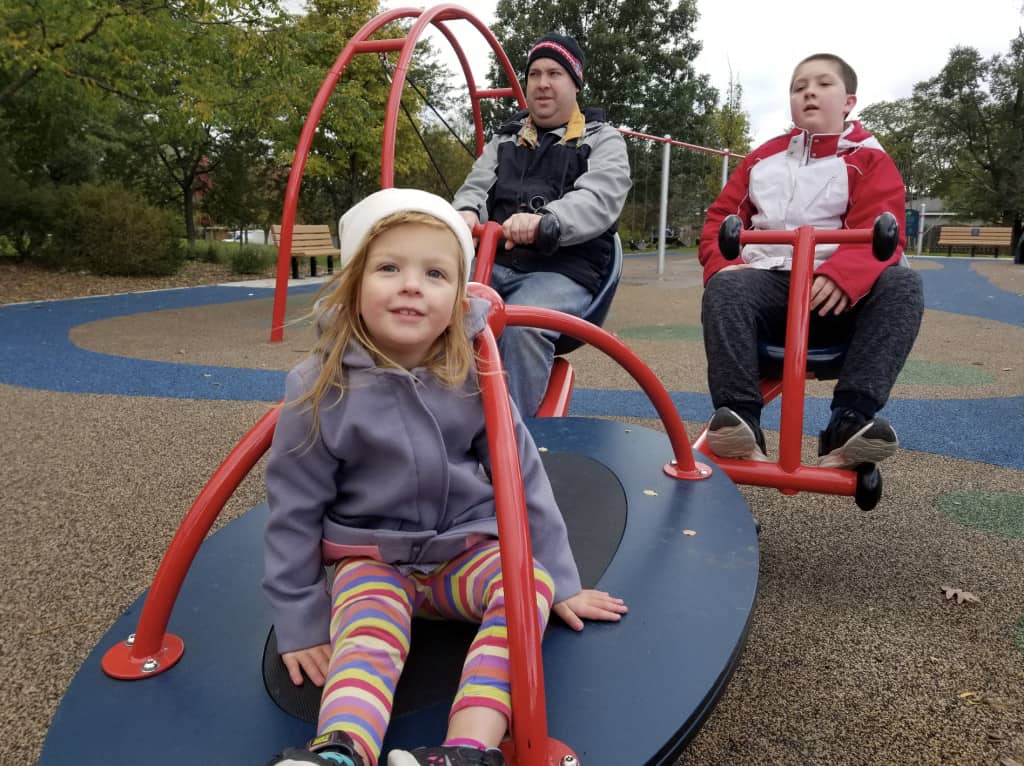 This 4 person teeter totter was one of my favorite things to enjoy at the playground as an adult! It was low to the ground making it easy to get in PLUS it is flat in the middle with handle bars so that not only could 4 of us sit in the bucket seats and "ride" but kids can also sit and lay in the middle too!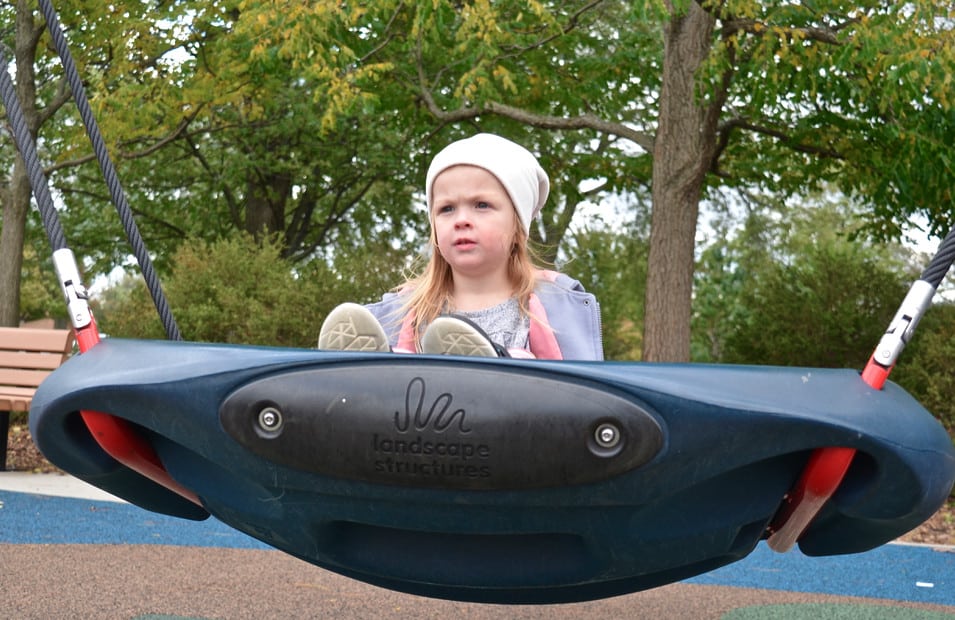 There are picnic tables next to the playground so pack a picnic lunch and enjoy the great outdoors!
Visit

Landscape Structures

to find an inclusive playground near you!