Waverly and the Magic Seashells Play Set Review
This post may contain affiliate links, view our disclosure policy for details.
While at Toy Fair in February I got an awesome sneak peek of Waverly and the Magic Seashells made by the Bridge Direct, Inc. My daughters were very excited to open up the colorful boxes of Waverly and her mermaid friends! In fact my youngest ripped it open before I could even get a photo!
Each 3 inch tall real mermaid comes with a magic pearl to collect! Every magic pearl unlocks secrets! This of course was a huge hit as kids love collecting things – and mine wanted to see what all of the magic pearls would do!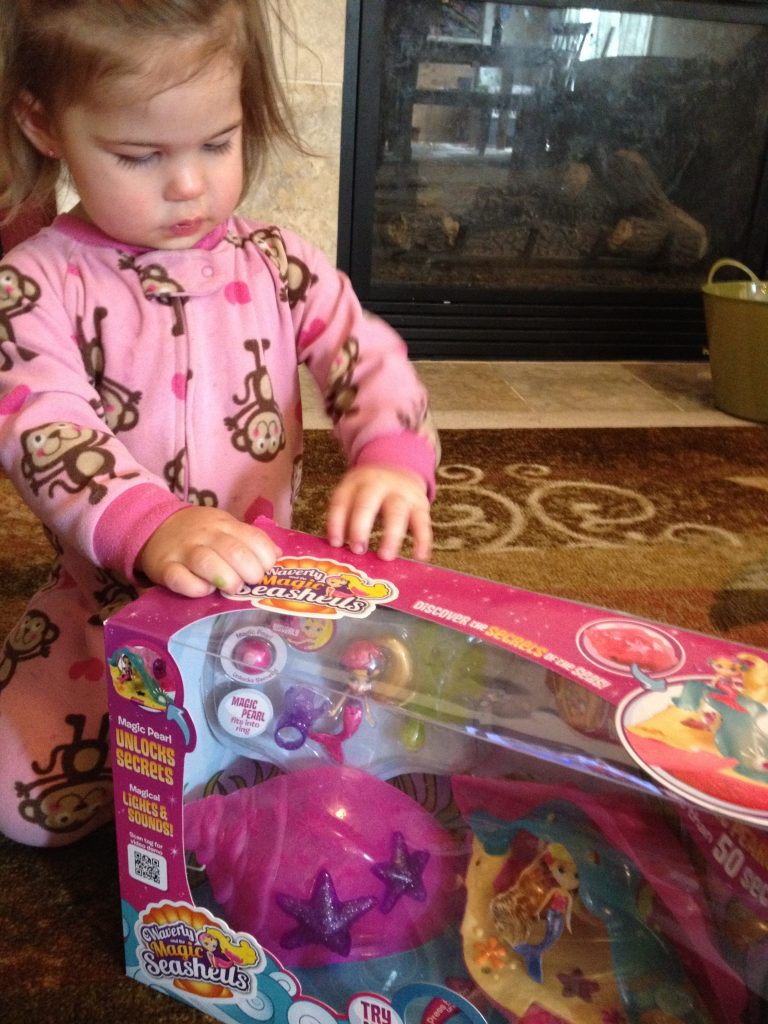 My daughters first opened up the pink Waverly and the Magic Seashells Magic Seashell Playset! In this seashell set, you get Waverly the mermaid, a magic seashell and a ring to keep your special magic pearl in.
You can get separate toys that include Waverly's friends and more magic pearls that unlock more secrets! In the magic seashell, you can slide your magic pearl down the slide (which activates sounds and lights) and when it lands on the bottom, secrets are unlocked about mermaids, creatures and the world of Azarella!
My youngest daughter really loved the ring included to hold your special magic pearl. There are more than 50 different secrets to be revealed in this set which is a lot!
Here you can see Waverly's shell home, swing, and bed. Of course – it's girly colors!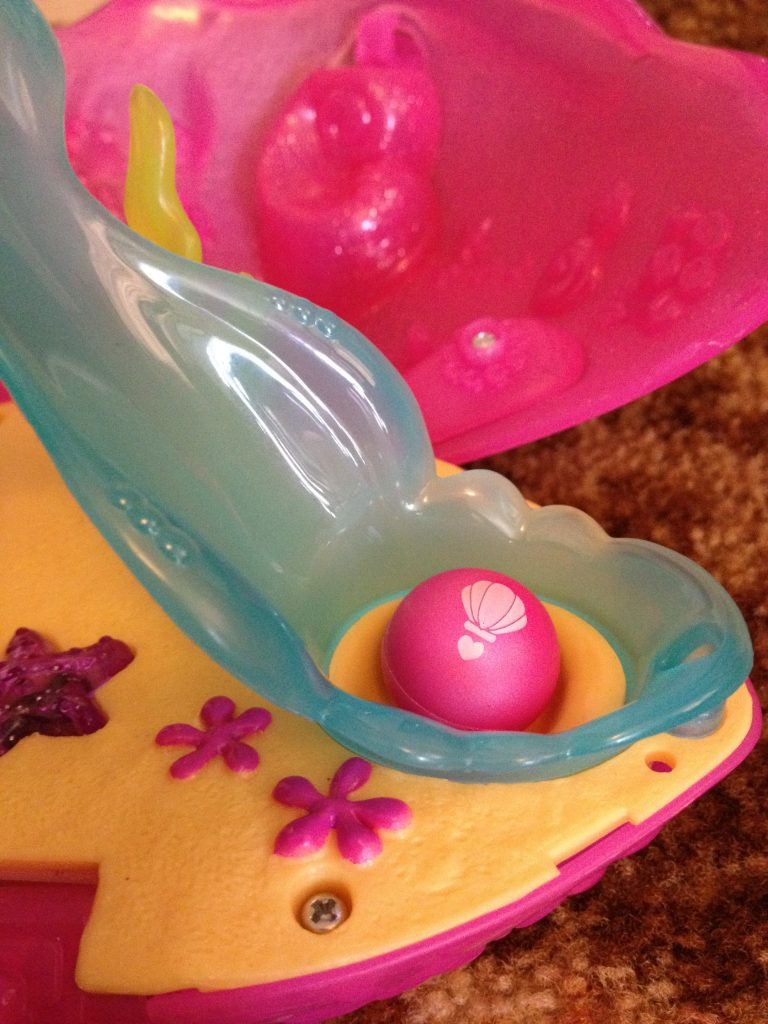 Here is a photo of one of the magic pearls to collect. Make sure if you have little ones at home to be careful so they don't get a hold of the pearls and swallow them! In addition to the seashell play set we also received several of the "Mermaids of Azerella" dolls and some of the "Pearl Seashell" collection.
Each of the "Pearl Seashell" collection has a cute little pet that protects the pearl.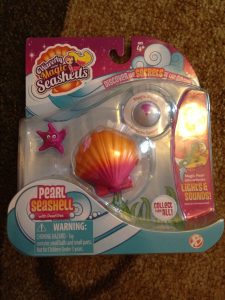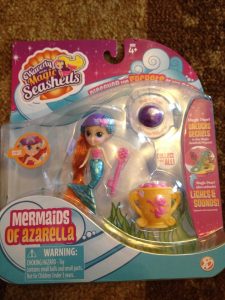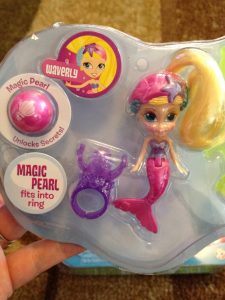 My youngest daughter loved playing with the mermaids and enjoyed the lights and sounds of the magic seashell.  My other daughter is 11 and thought that magic pearls were neat and how they unlocked "secrets" was really cool!
They played together with these fun toys for a while! Even my son (who won't admit this if you asked him…) played with Waverly and her friends! Another really cool thing is that each secret from the pearl is revealed using a unique mermaid's voice.
The mermaid dolls also include a little hairbrush and accessory as well.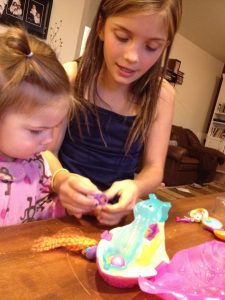 Overall I loved them and my kids were all over them! As a mom there were of course several smaller pieces which I think is every parent's nemesis but my kids just had so much fun with them! It really is a cute set and my kids quickly became obsessed with the pearls all having their own protector pets and unique messages from the mermaids. Right now you can find them at Target, Toys R Us and Kmart.