Learning Letters – Alphabet Sensory Sand Activity
This post may contain affiliate links, view our disclosure policy for details.
Learning letters is an important part of our preschool play time! This alphabet sensory sand activity is perfect for getting your kids outdoors and working on their fine motor skills!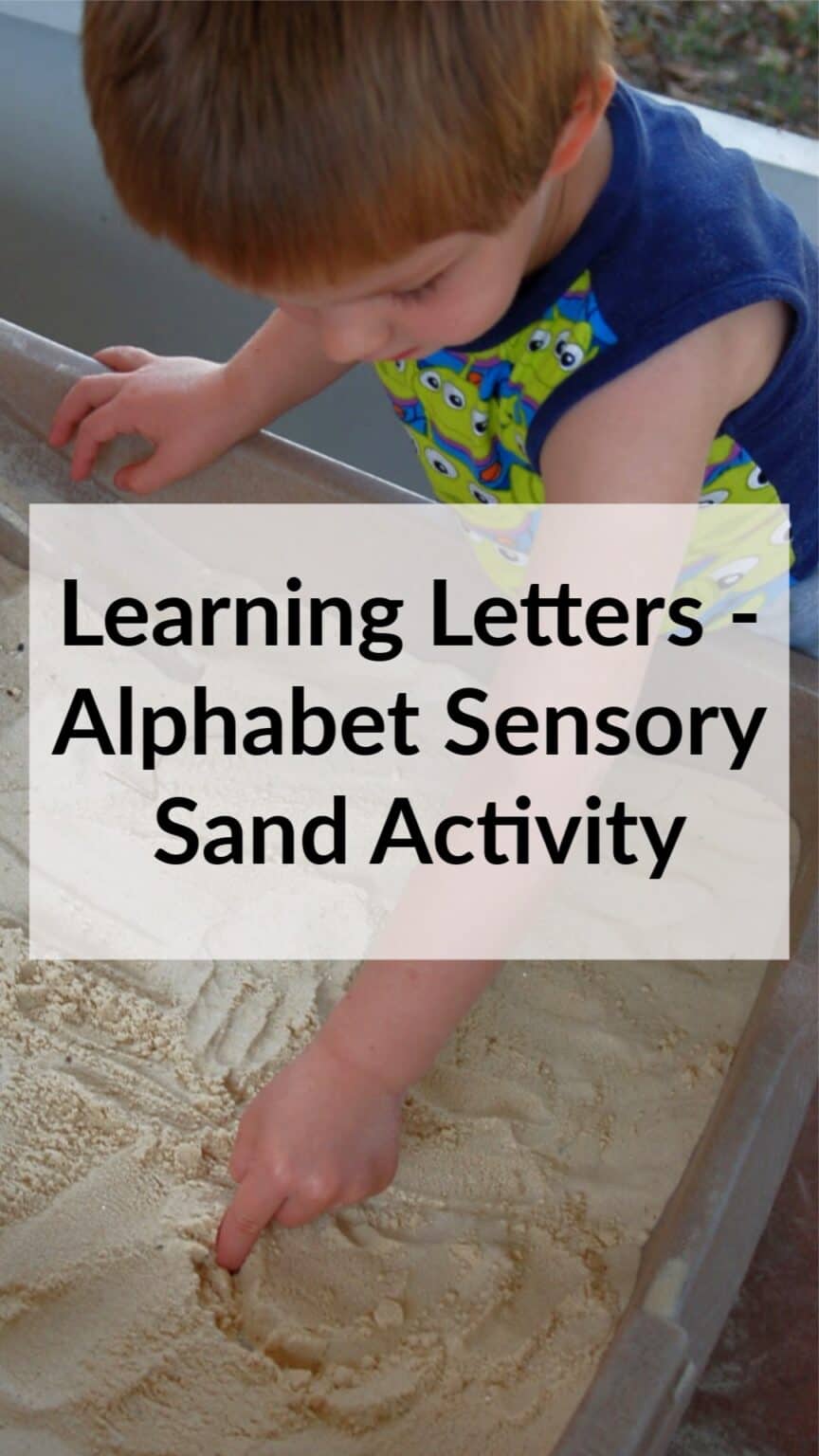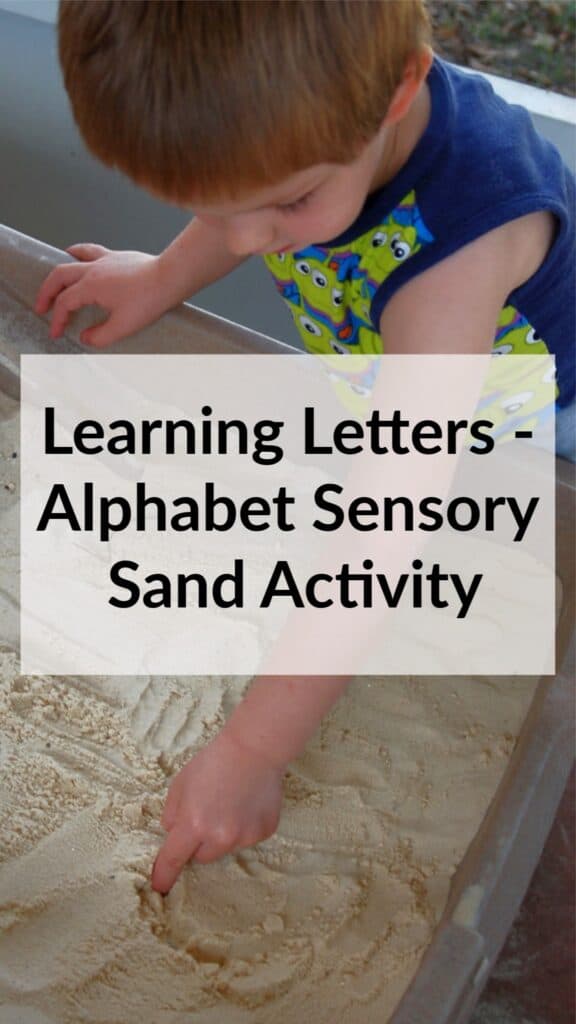 It's no secret that my gifted son cannot write! His fine motor skills are 2 years delayed so we have been working on fun ways to strengthen his fine motor skills without frustrating him since he's so young.
Although he is only 3 years old he is reading at a 1st grade level – and he gets very frustrated that he cannot write. Of course no 3 year old wants to actually practice writing, so I have devised other fun methods to help him with his letter formation.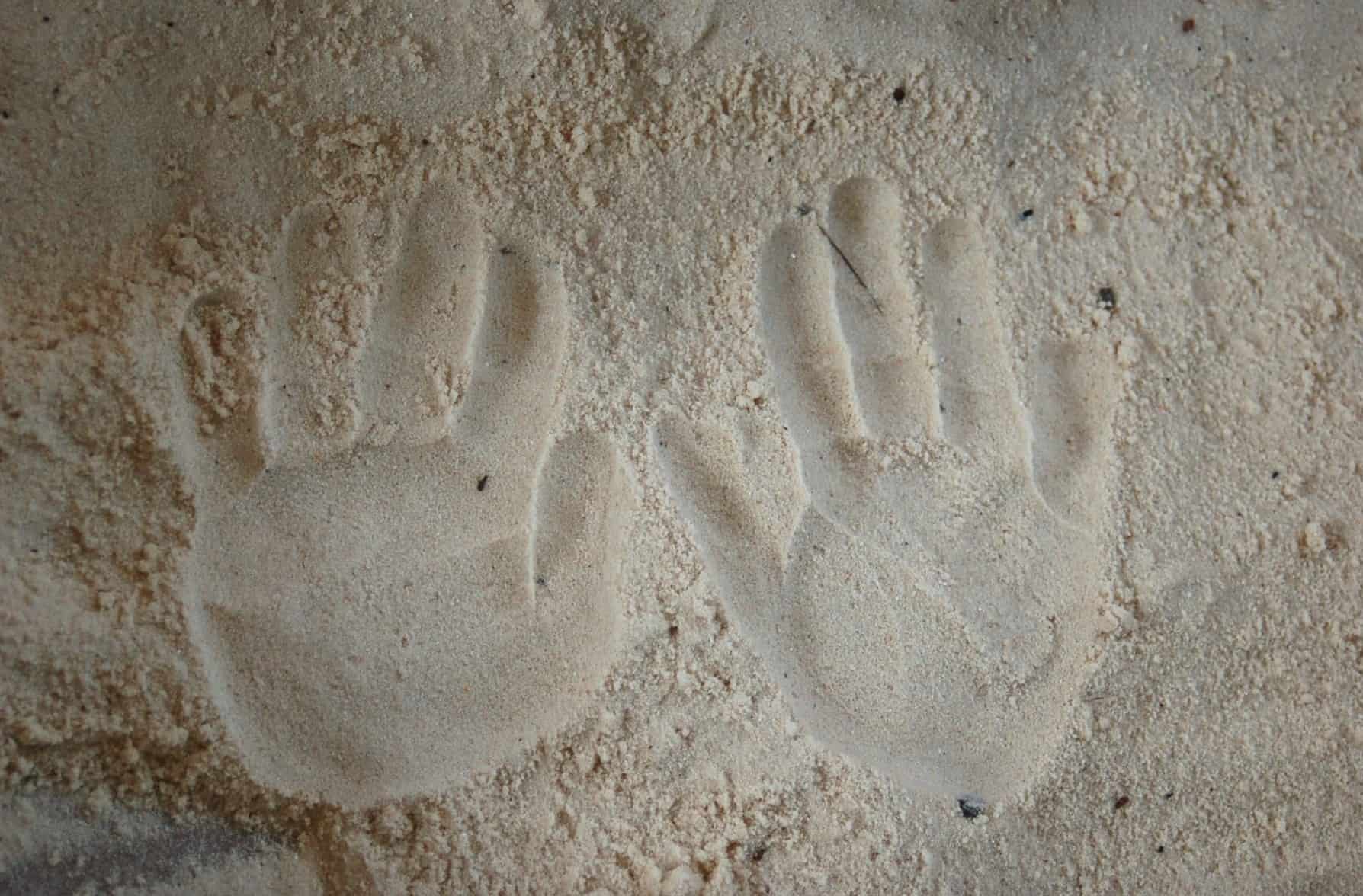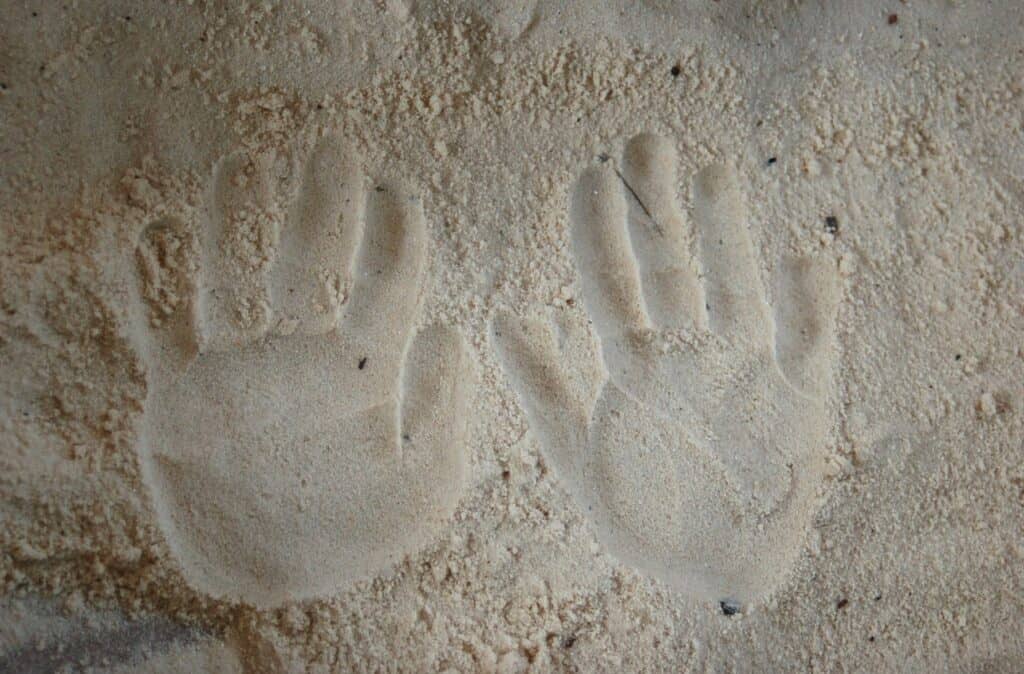 We actually have several
sand boxes
(we use them all!). What kid doesn't like to play in the sand?? So I had my son pat down the sand so it was nice & smooth. That provides a great "writing" surface.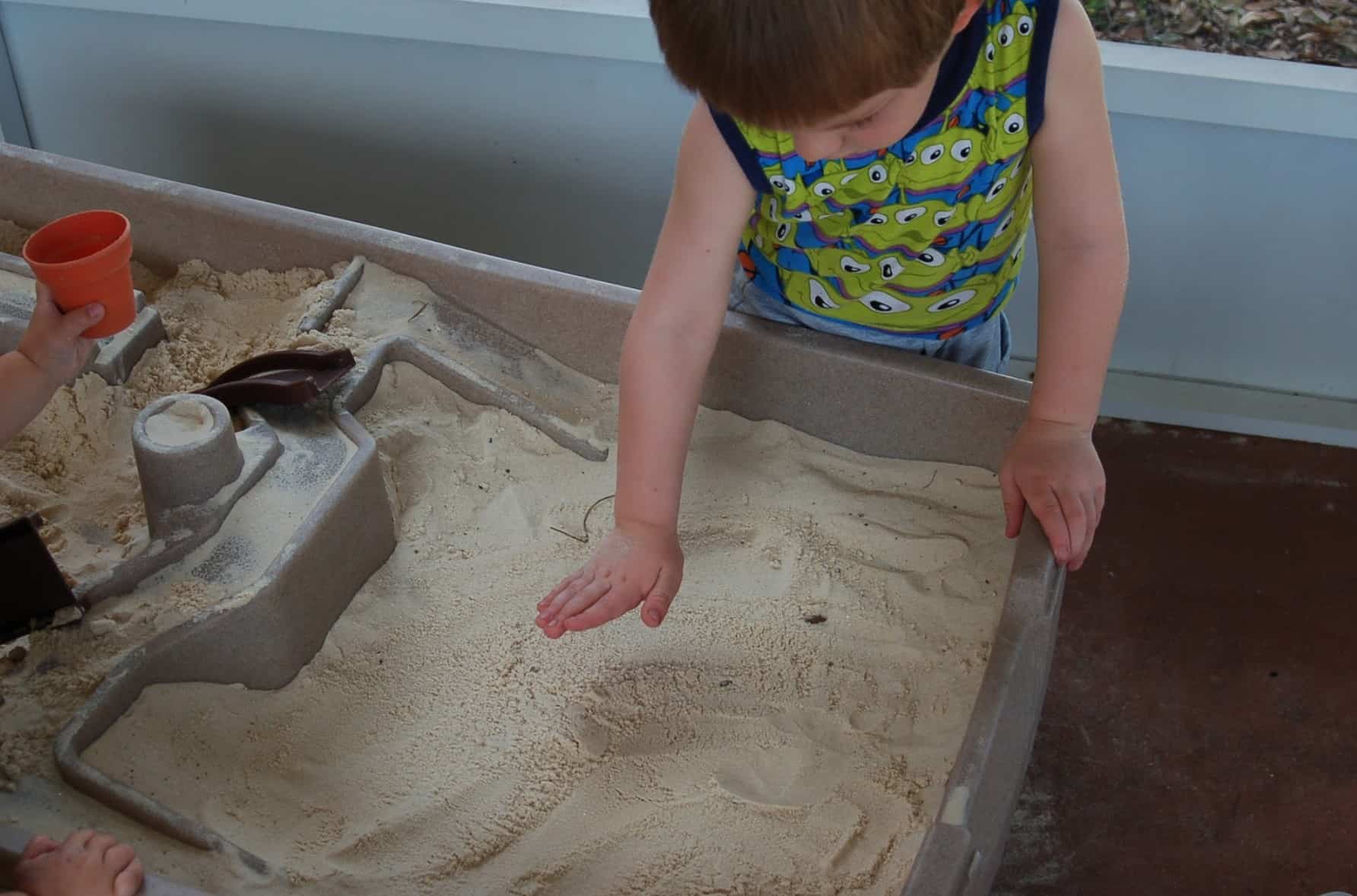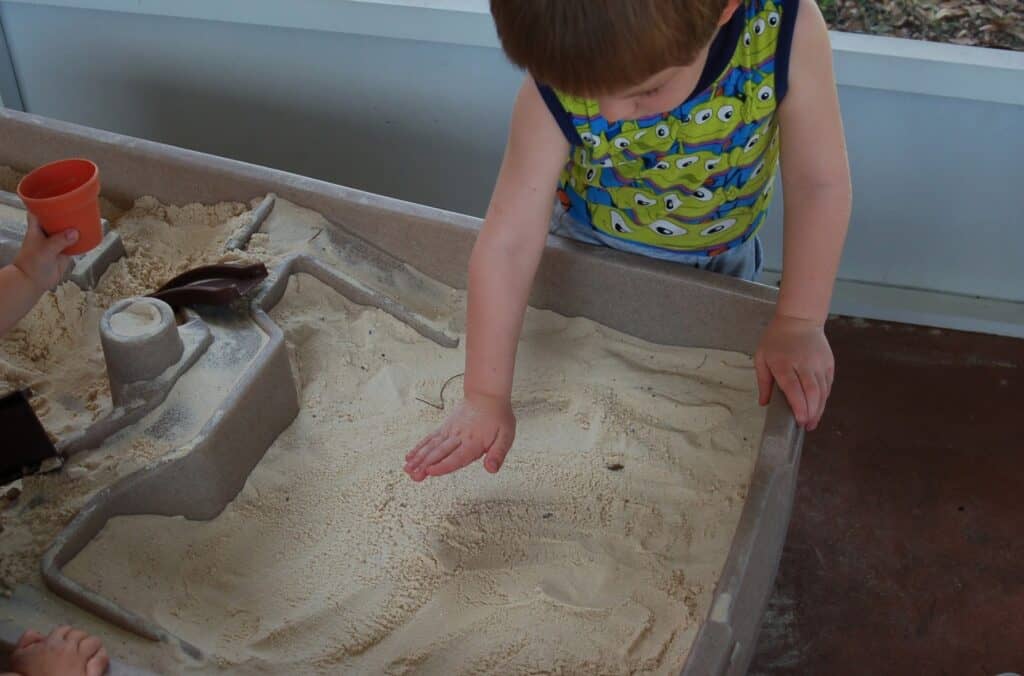 Ideas for Sensory Sand Play:
Then I asked him to draw a circle with his finger. You can have your child make letters, numbers, and shapes in the sand! If those are too complicated just teach him/her to make circles and straight lines.
If you don't have a sandbox you could use a disposable aluminum pan filled with sand (or dirt if you're OK with a little more mess!).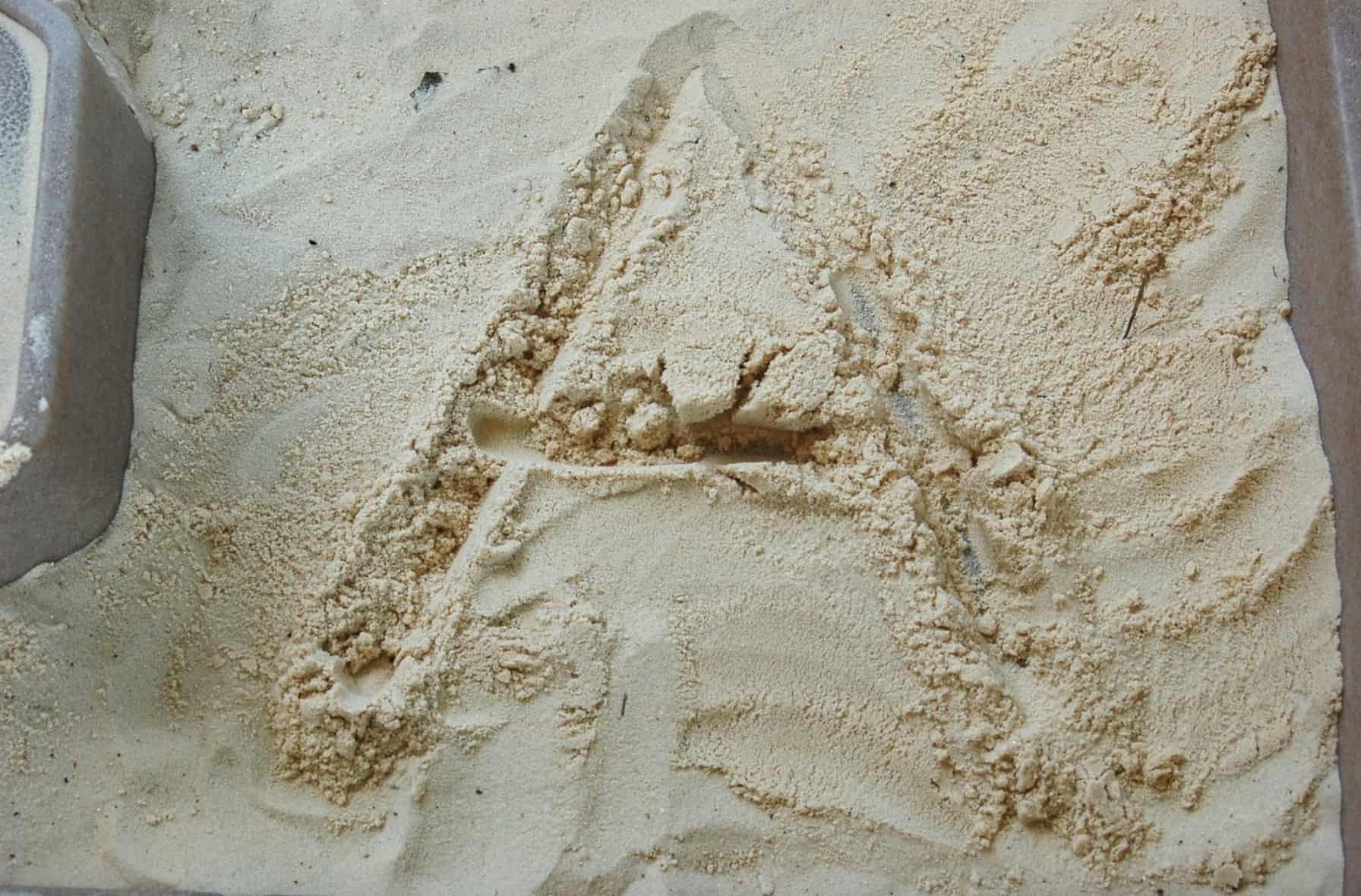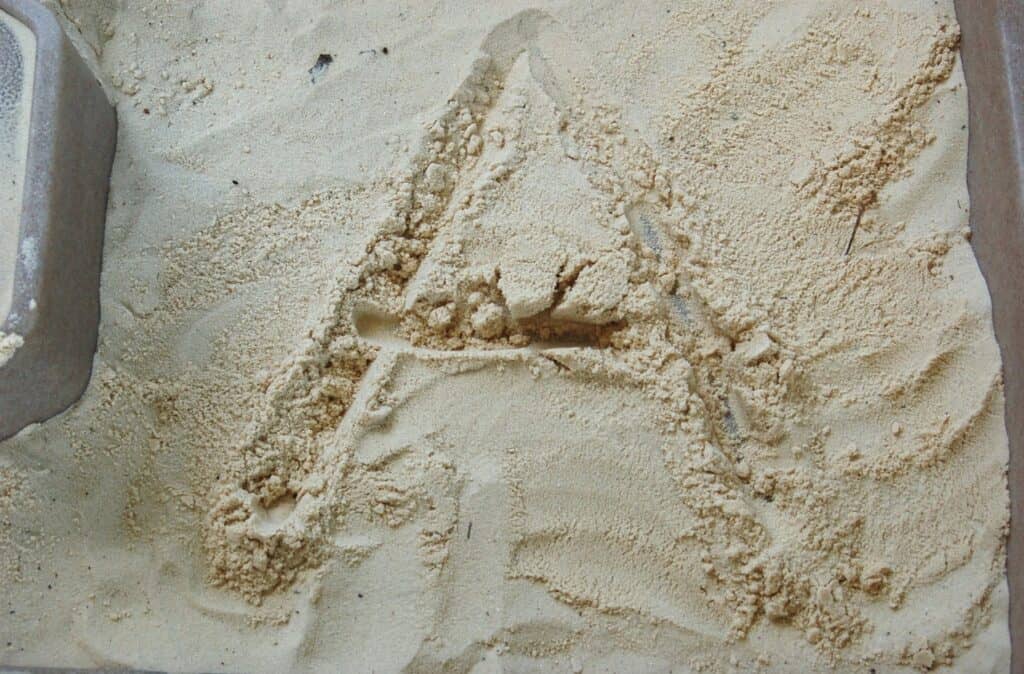 Another fun lesson in the sand is to make tracks! Unfortunately I do not have any of those cool
animal track stamps
, so we had to improvise a bit! I had my son make "paw prints" in the sand with his hands, and "bird feet impressions" in the sand using just his fingers.
You can look online or use a
field guide
to show your child the different types of tracks that different animals make when they walk through the sand or mud.