Under the Sea Ocean Paper Plate Craft for Preschool Kids
This post may contain affiliate links, view our disclosure policy for details.

Our Under the Sea treat and Under the Sea Printable pack was such a huge hit I wanted to expand on the under the sea ocean theme – plus this craft goes great with Dr. Seuss' One Fish Two Fish Red Fish Blue Fish children's book!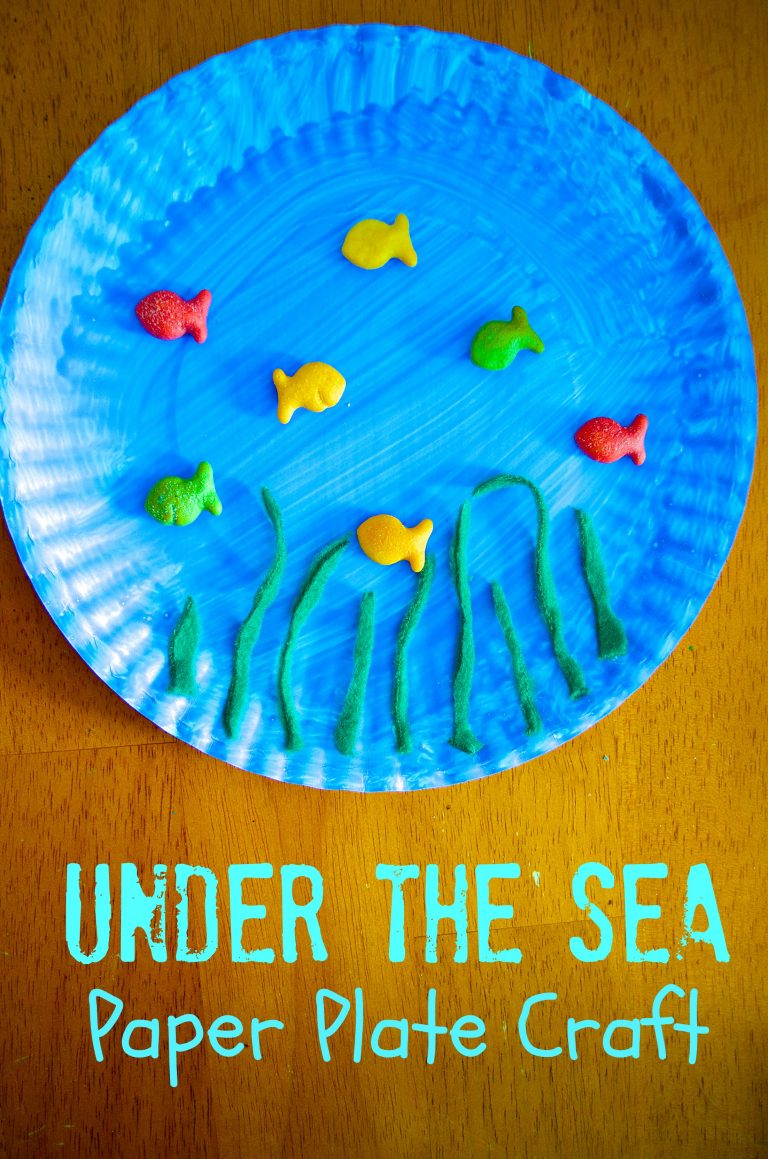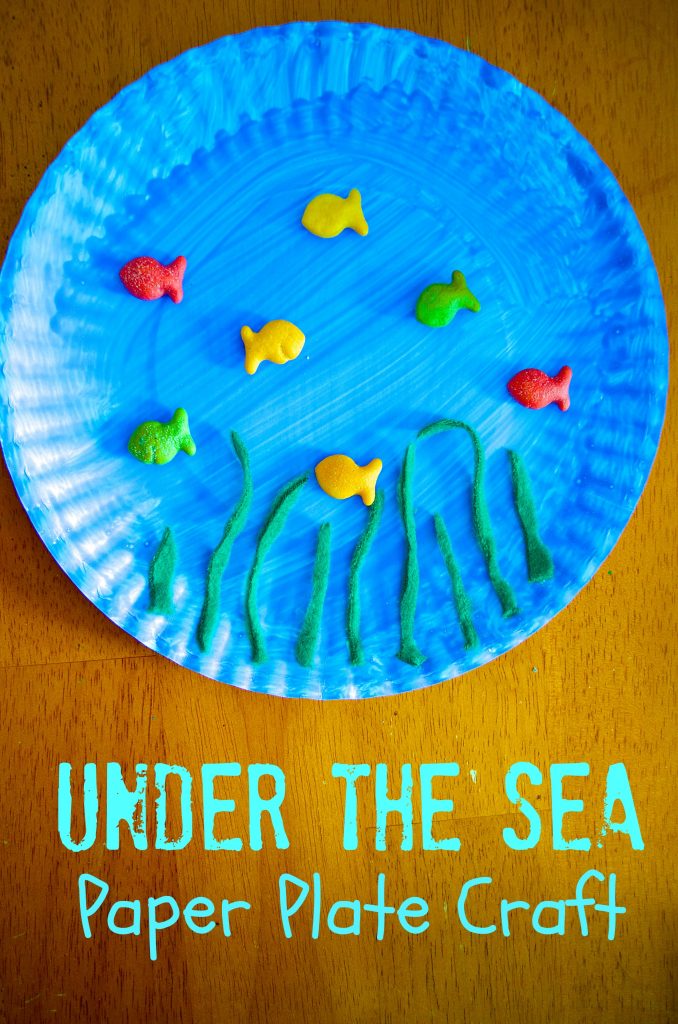 This under the sea paper plate craft is REALLY simple and pretty self explanatory but below is a step by step tutorial for you to make your own. It's absolutely the perfect craft to keep your younger kids busy with VERY minimal supplies or prep time!
I've kept this craft extra simple, but you can absolutely add all sorts of things to this project! Feel free to add sand, blue cellophane, seashells, other animals, etc.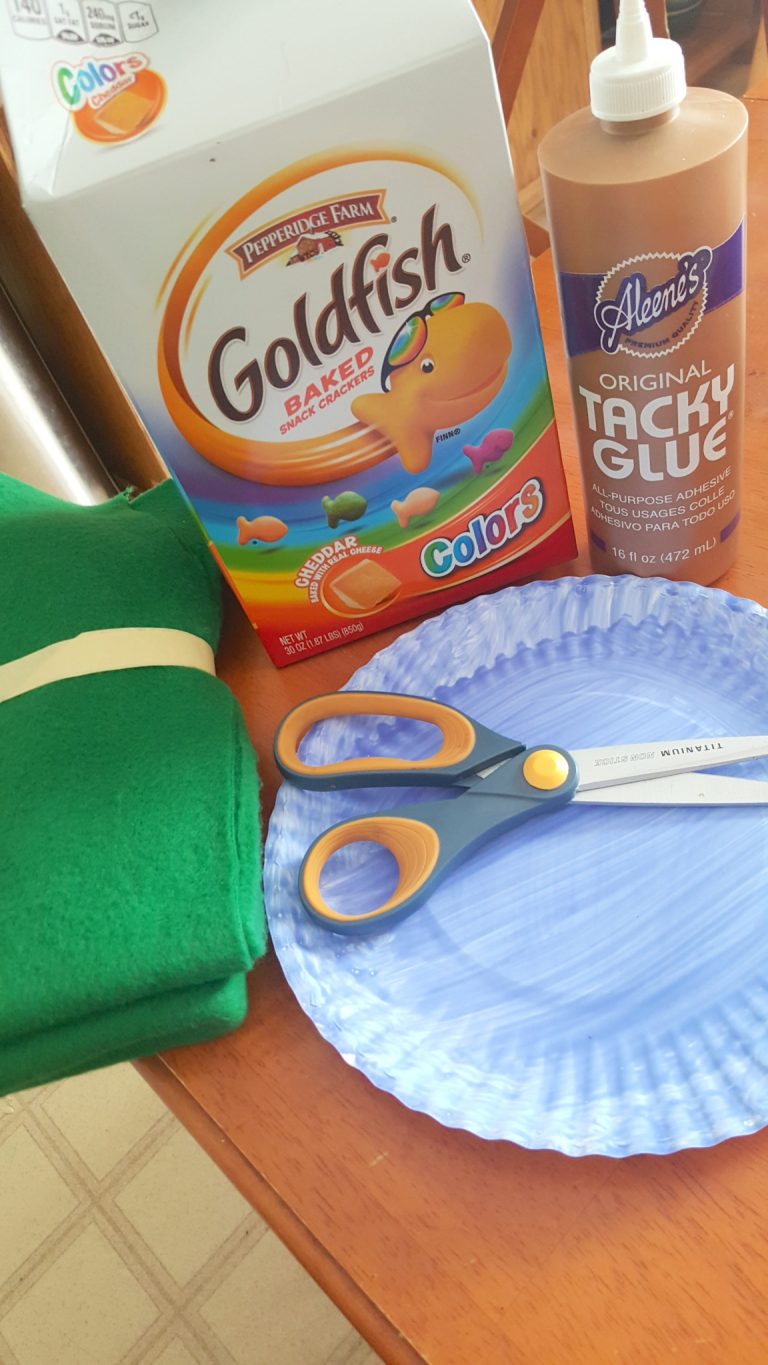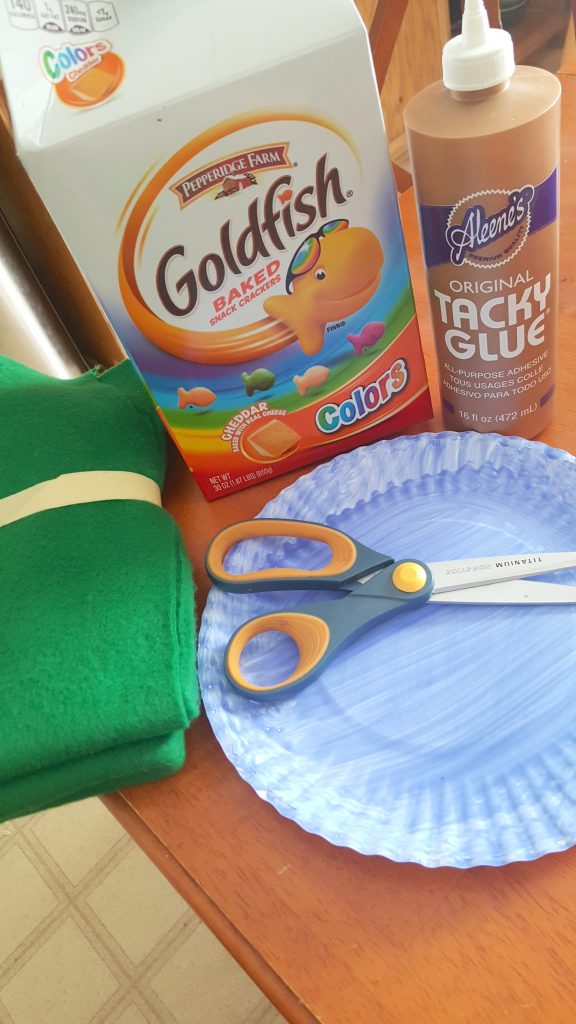 Under the Sea Paper Plate Craft Materials:
paper plate
(1 per child)
blue paint or markers
Goldfish crackers (Colors)
Scissors
Tacky Glue

Green Felt or fabric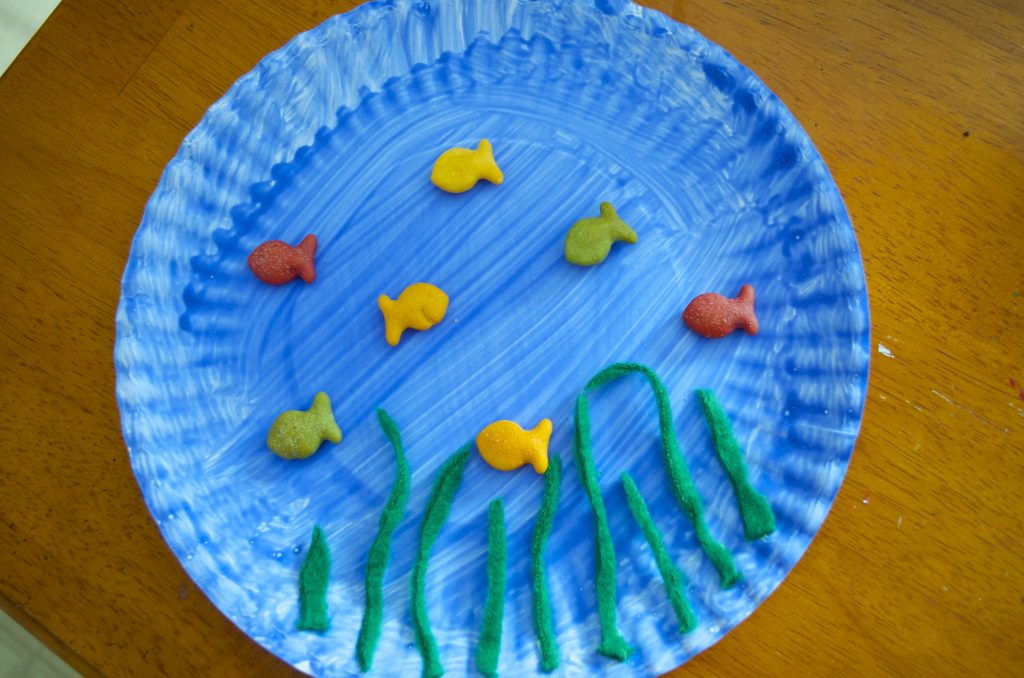 Under the Sea Paper Plate Craft Directions:
Begin by letting the child color or paint the paper plate blue. You can use crayons, colored pencils, markers or paint! Or if you really want to make it easy you can just glue on a large blue circle of paper or craft foam. Let dry.
If you're pressed for time or don't want the mess you can also use blue cellophane
to cover the plate instead.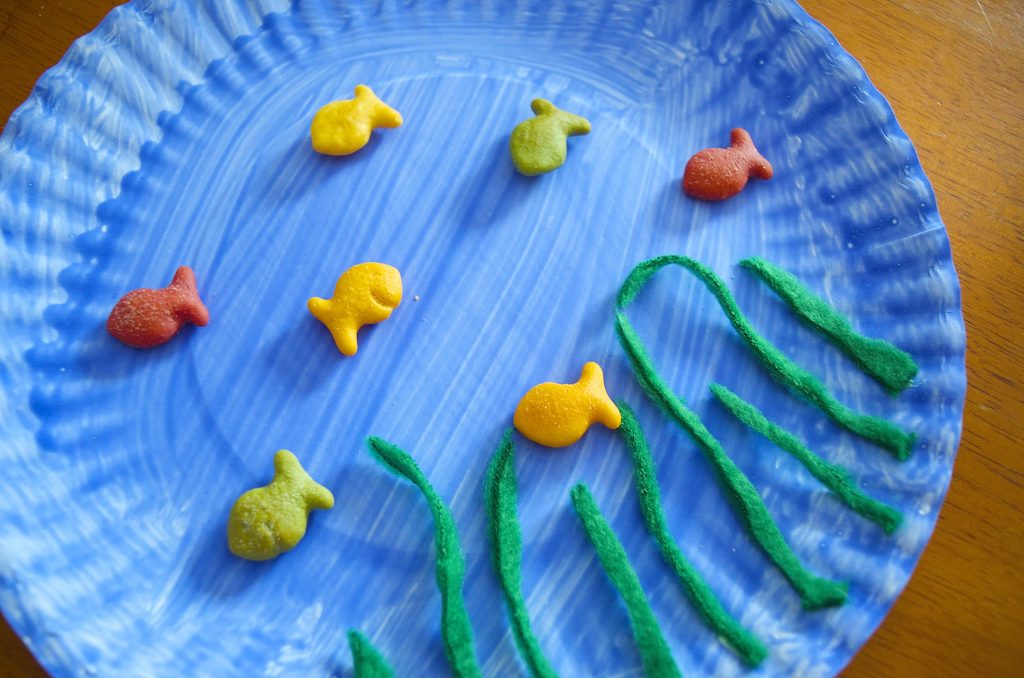 Cut thin strips of green felt or fabric
(or even craft foam!) and glue onto the bottom of the plate as shown above to simulate seaweed. If I'm short on time, or if my kids can't using scissors, then I will pre-prep green strips for seaweed. But giving your kid the opportunity to cut out their own seaweed is great for developmental skills.
Then simply glue on the Goldfish crackers! I chose to use the Goldfish Colors bag so our fish were different colors but it doesn't really matter which type of Goldfish you buy. I would stay away from anything extra powdery though to minimize the mess.
You can color coordinate the fish if you're combining the project with a Dr. Seuss craft or simply take a handful and glue them on! This would pair wonderfully with the Real Feels Under the Sea book.
If you want to hang this up somewhere just punch a hole in the top with a hole puncher and add some string for hanging! That's it! This is one of the easiest crafts we've ever done but you'd be surprised how long some kids will enjoy working on it!