Pirate Ship Paper Plate Craft 3D Project for Kids
This post may contain affiliate links, view our disclosure policy for details.
ARGH MATEY! My house LOVES PIRATES! In fact for my son's birthday party this year PIRATES is our theme! So I've been working on piratey crafts (check out our Pirate Pinterest board!), decorations, inexpensive pirate party favors
, etc. to make his party the treasure of the year! This 3D Pirate Ship Paper Plate Craft is awesome for kids to make and easy enough to help a preschool child with or make it for older elementary kids! It stands up on it's own and is ready to sail the high seas!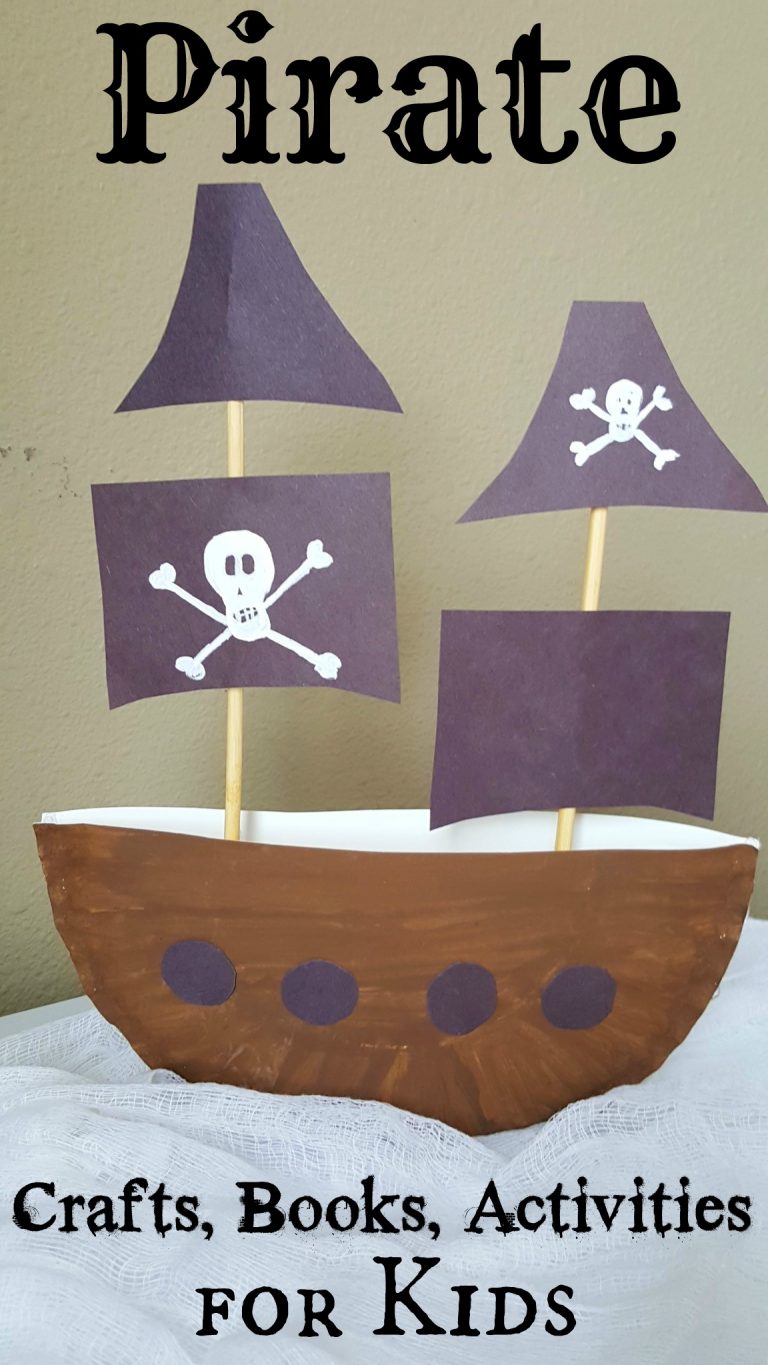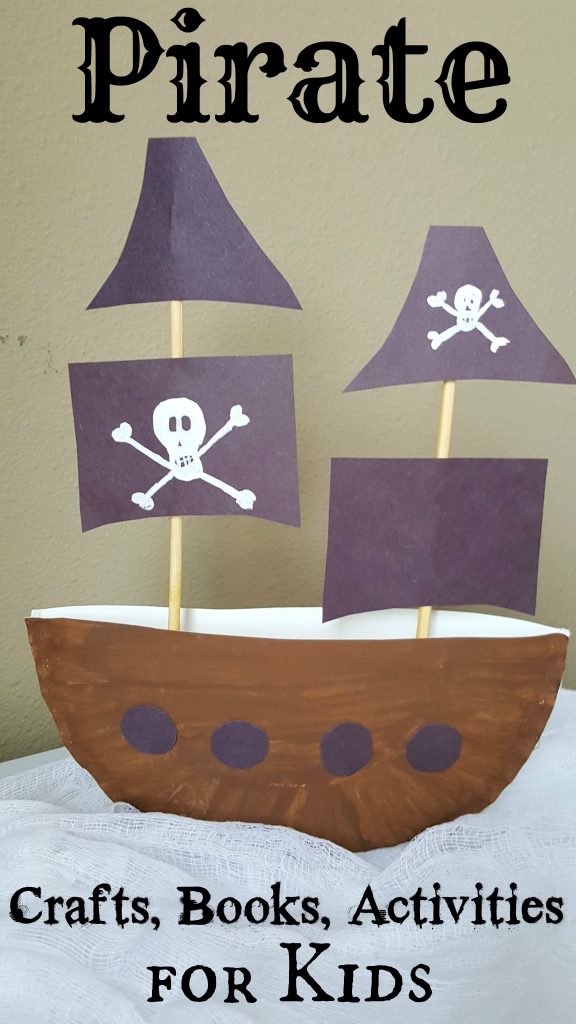 Pirate Ship Paper Plate Craft Materials:
Paper Plate (1 per ship)

Brown paint or markers

Black Construction Paper

Scissors
Pirate Ship Paper Plate Craft Directions: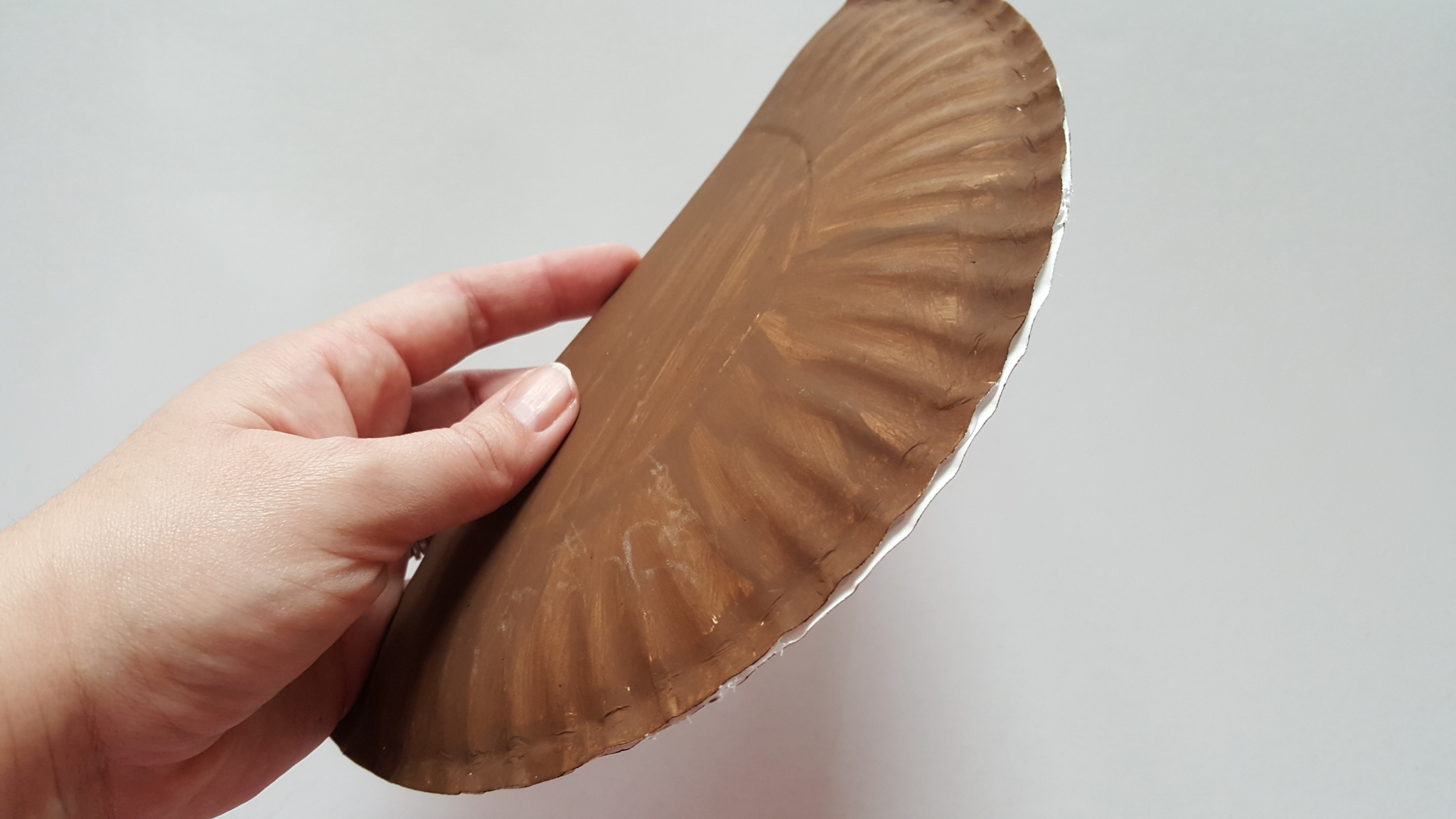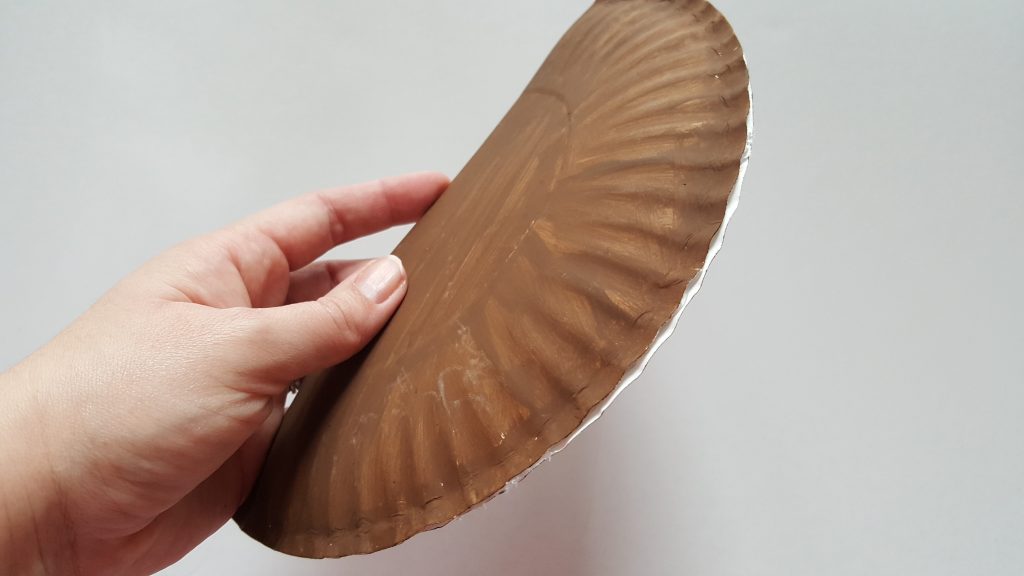 Step 1: Paint (or color) the outside of the paper plate completely brown. I personally used acrylic paint but I recommend brown markers or washable paint for younger kids. Cut the paper plate in half and hot glue the two pieces together like a clam shell as shown above.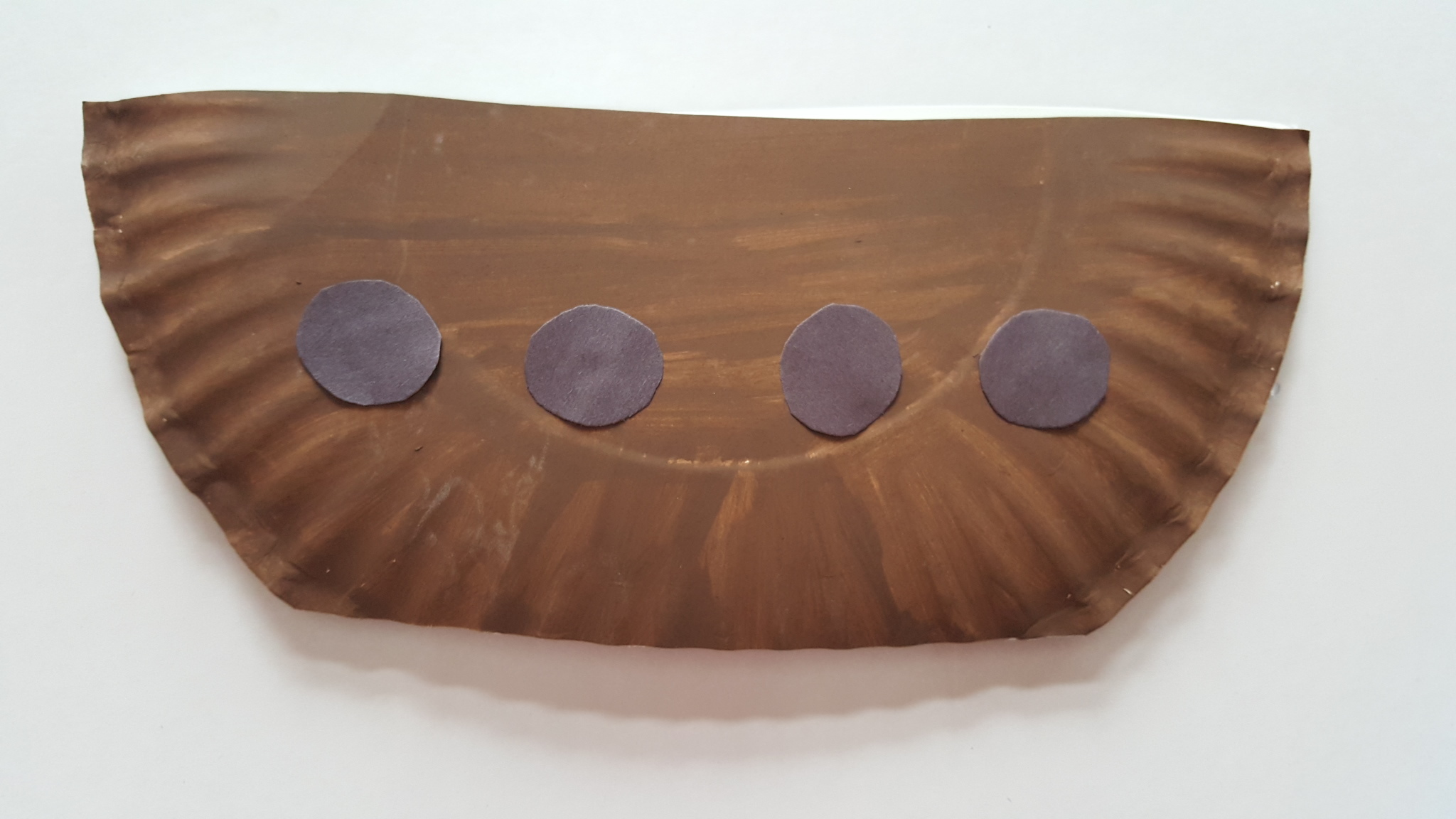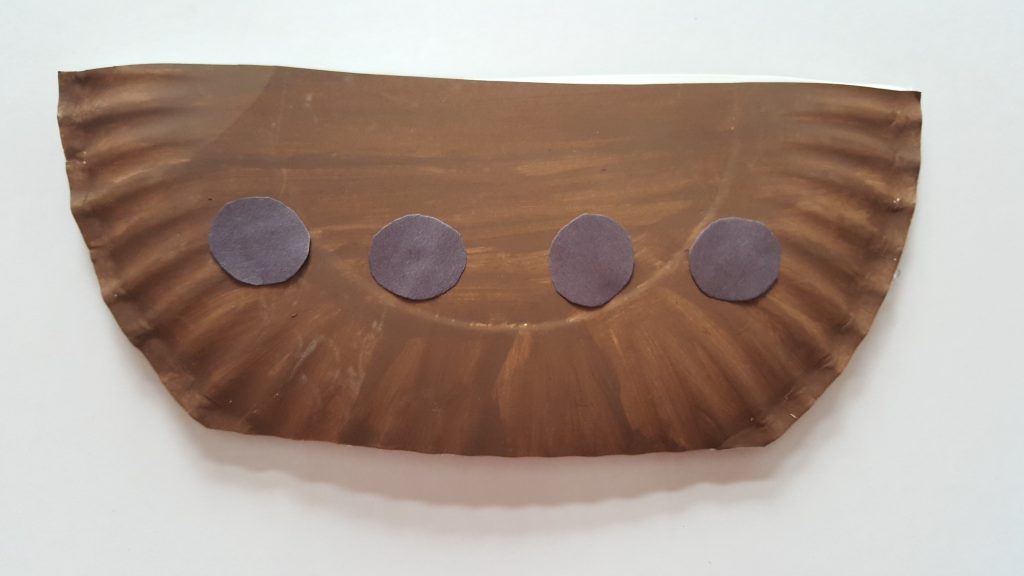 Step 2: Use your scissors to cut off the bottom rounded section of the paper plate so that you can stand up your ship base on a flat surface! I also cut out four small black circles from construction paper and glued them on to the sides of my ship.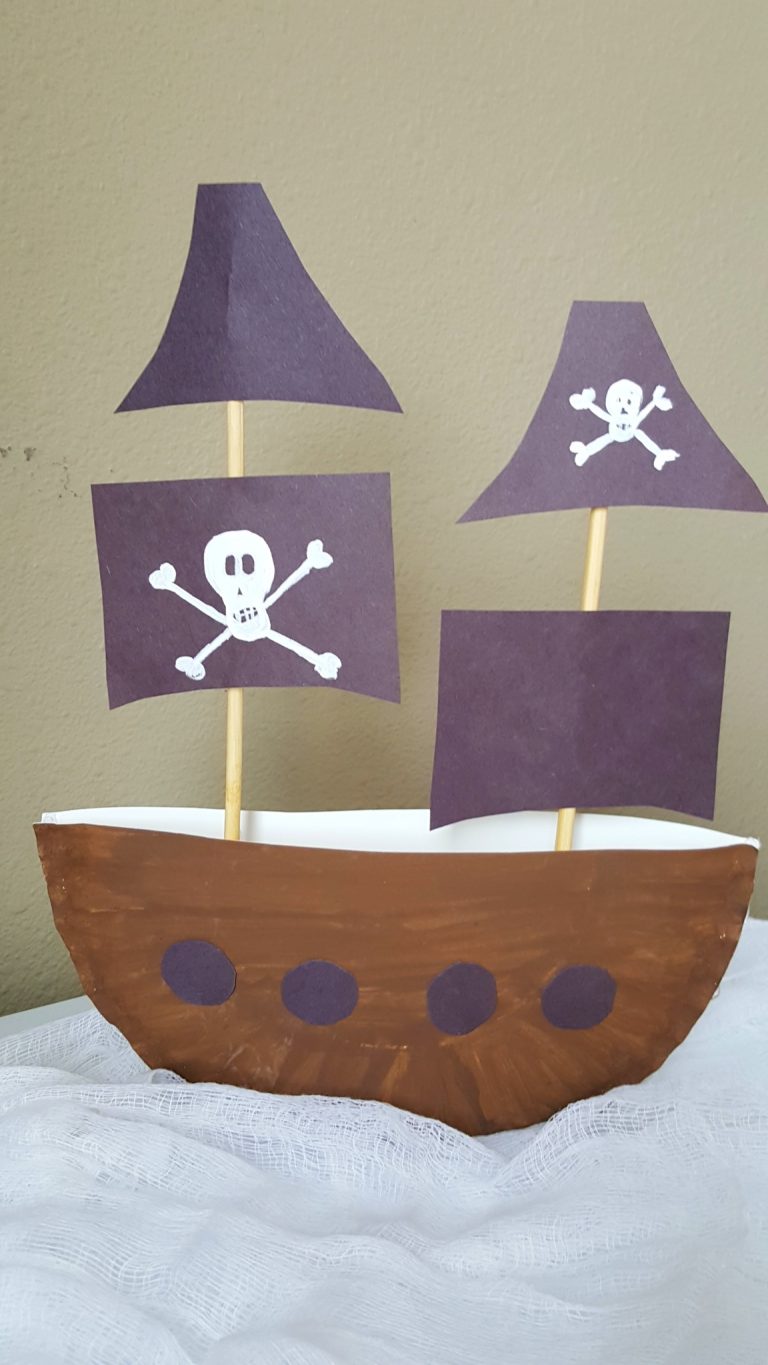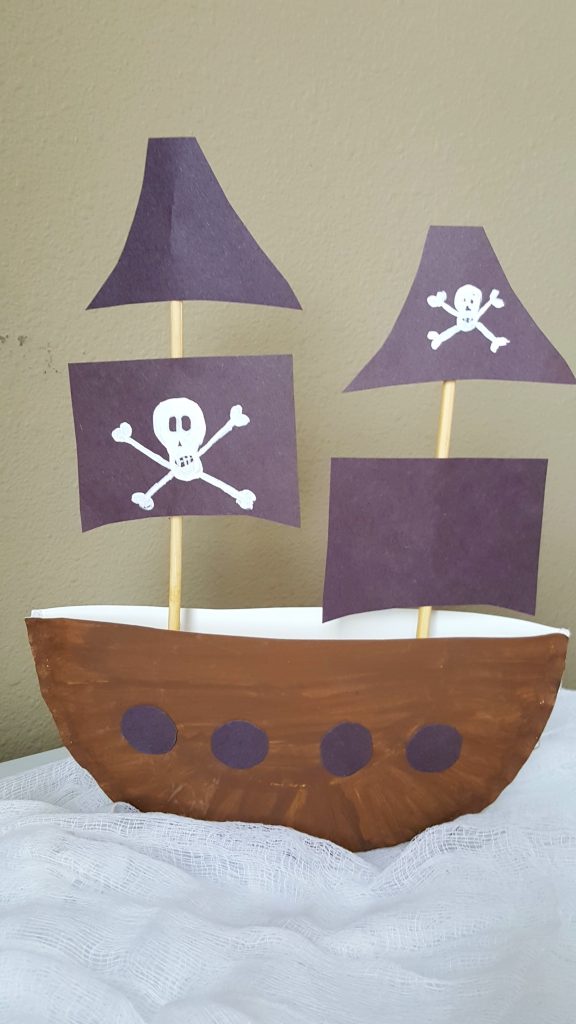 Step 3: Then hot glue 2 or 3 dowel rods or chopsticks INSIDE the "clam shell" of a ship. Make sure they are spaced out as you'll need to glue your masts on!
For the mast I just cut out various sizes and shapes for the sails out of black construction paper and glued them onto the dowel rods. Although I'm not the best artist I used white acrylic paint to create skulls on some of the black flags. You can also use pirate skull stickers
or white paint markers
.
ARGH MATEY! There you have it! A 3D Pirate Ship paper plate craft that you can use as a pirate party centerpiece, glue onto a foam board to sail in the pool or bathtub, or simply just a fun craft to keep the kids busy! We've also created a Pirate Jello Cup, Pirate Sensory Bin, and this FREE (totally awesome!) Pirate Printable Worksheet pack! As with many of our children's crafts I like to pair them with books to read to make the stories come alive more! Below are a few of our favorite Pirate Books for Kids!