Under the Sea Fish Snack for Kids – Healthy Recipe
This post may contain affiliate links, view our disclosure policy for details.
SUMMER time is HERE! From hot sunny days outdoors to beach trips and picnics – we just LOVE this time of year! Our kids are so active during the summers that they practically inhale any food that comes across their path.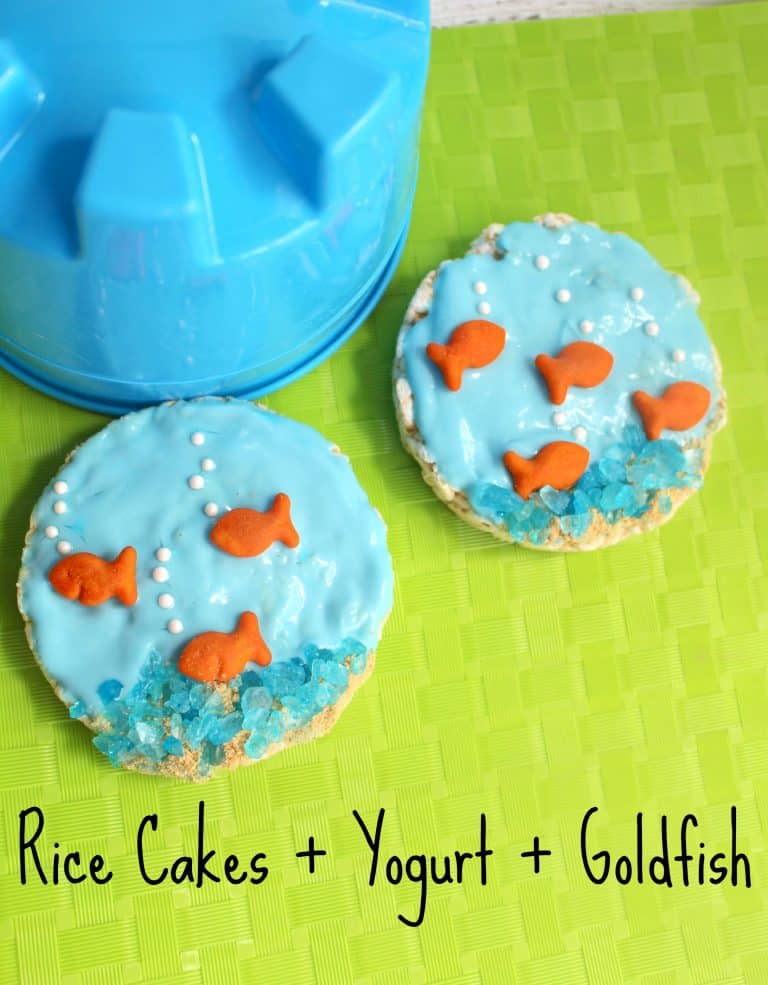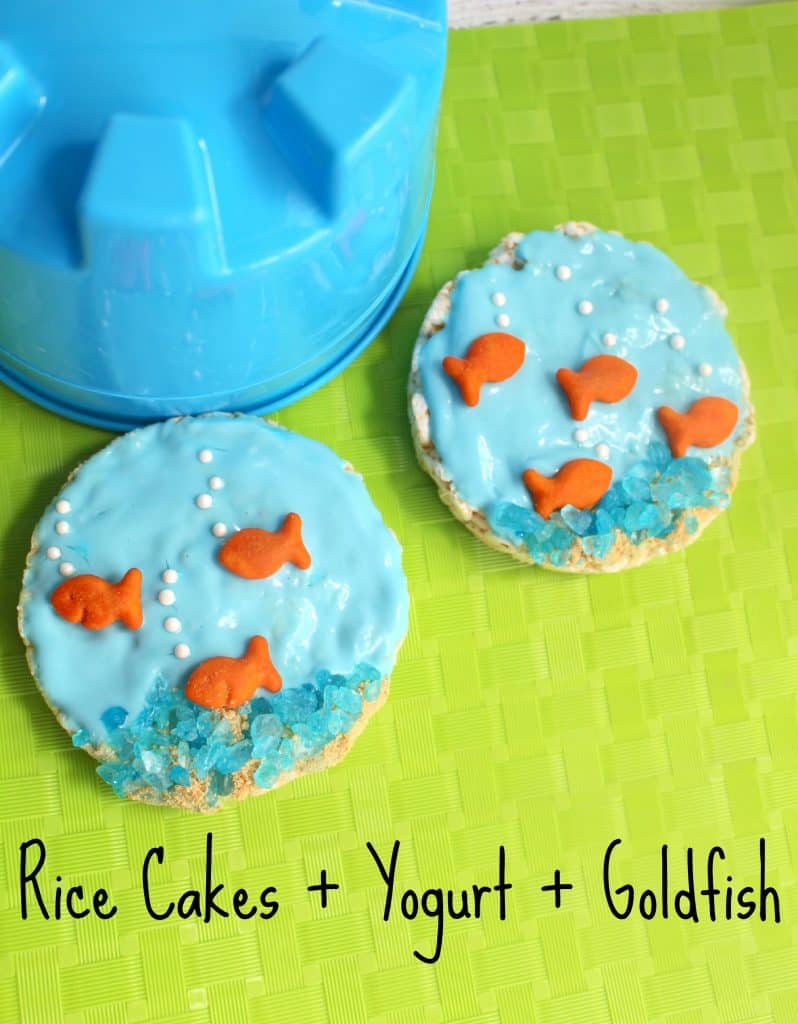 It's a great time to encourage healthy snacks as well to keep them energized for more playtime! Whether your kids are just playing outdoors, you're planning an "under the sea" birthday party, or your daycare is just looking for fun snacks these Healthy Fishbowl Treats for kids are SO easy to make!
Snack INGREDIENTS:
Large rice cakes
Blueberry yogurt (I used Yoplait tubes)
Goldfish crackers
White nonpareils
Blue rock candy crystals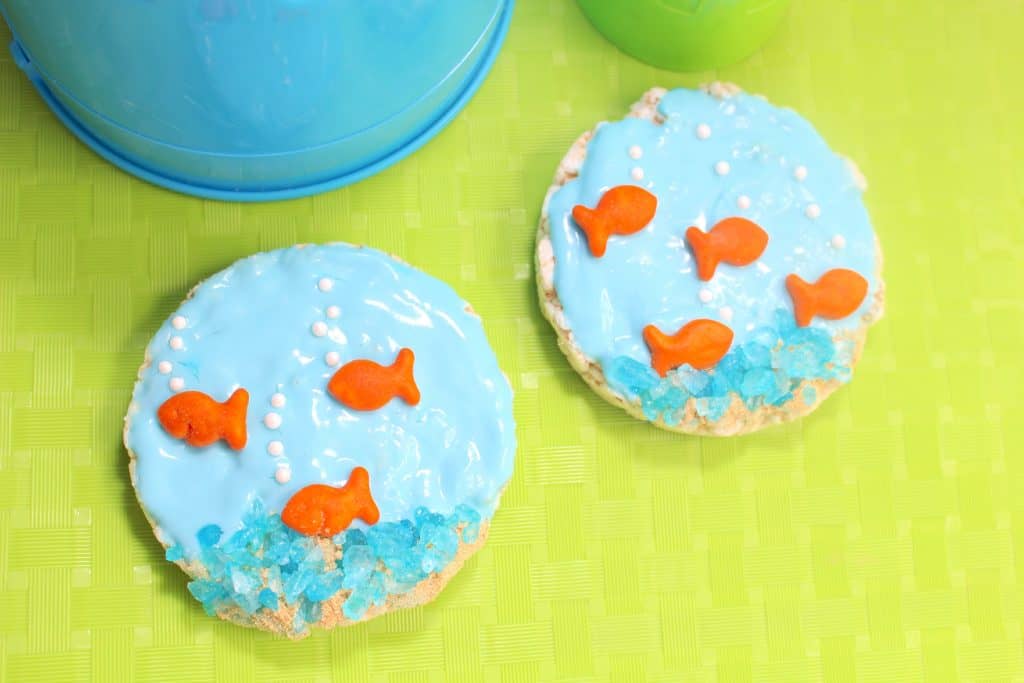 Snack DIRECTIONS:
1) Pour blueberry yogurt into a bowl.
2) Add a VERY small dab of blue food gel
. Mix until well incorporated and the desired color is achieved.
3) Spoon yogurt onto the top of a rice cake and spread evenly to resemble a pond.
4) Lay goldfish crackers on top of the yogurt mixture.
5) Add blue rock candy at the bottom of the rice cake to resemble blue sand/rock.
6) Add a few white nonpareils above each fish to look like bubbles.
7) ENJOY!