EASY Recycled Pumpkin Preschool Craft for Kids
This post may contain affiliate links, view our disclosure policy for details.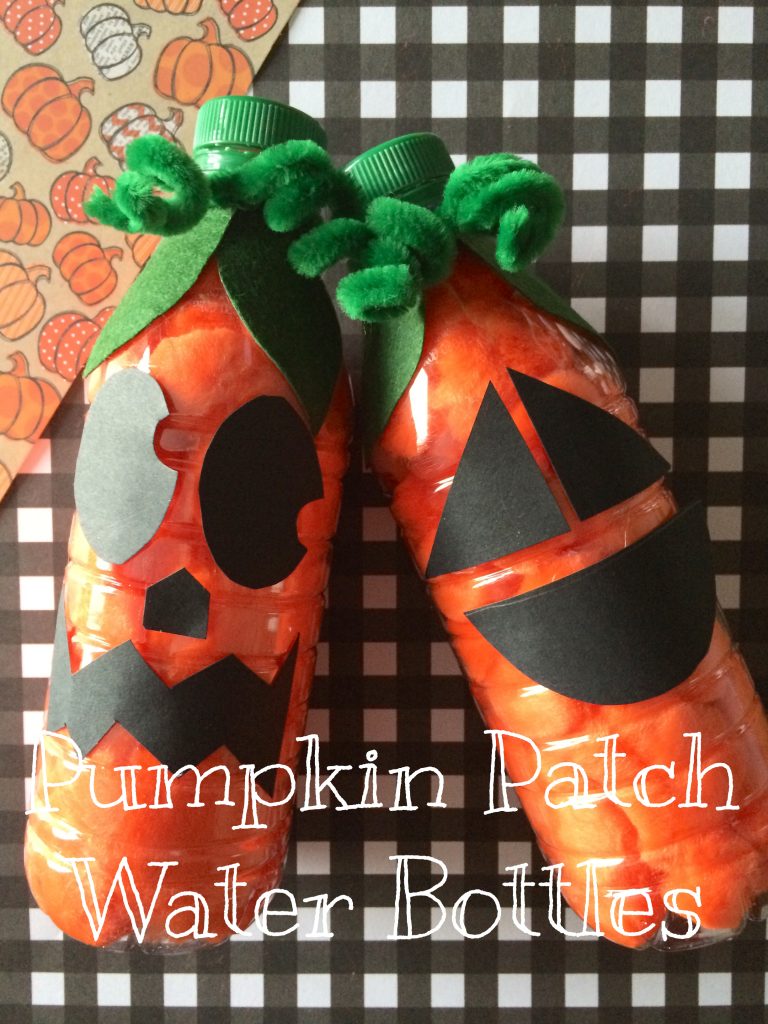 I LOVE preschool crafts – especially this time of year! Perhaps because they are so simple and short and kids of any age love to take their goodies home with them!
This pumpkin patch water bottle can be altered depending on what materials you have on hand or are cheaper for you to buy. (pom poms can be changed out with orange tissue paper, construction paper cut in pieces, paint, etc.) It's pretty self-explanatory but if you need directions on how to make your own pumpkin water bottle keep reading below!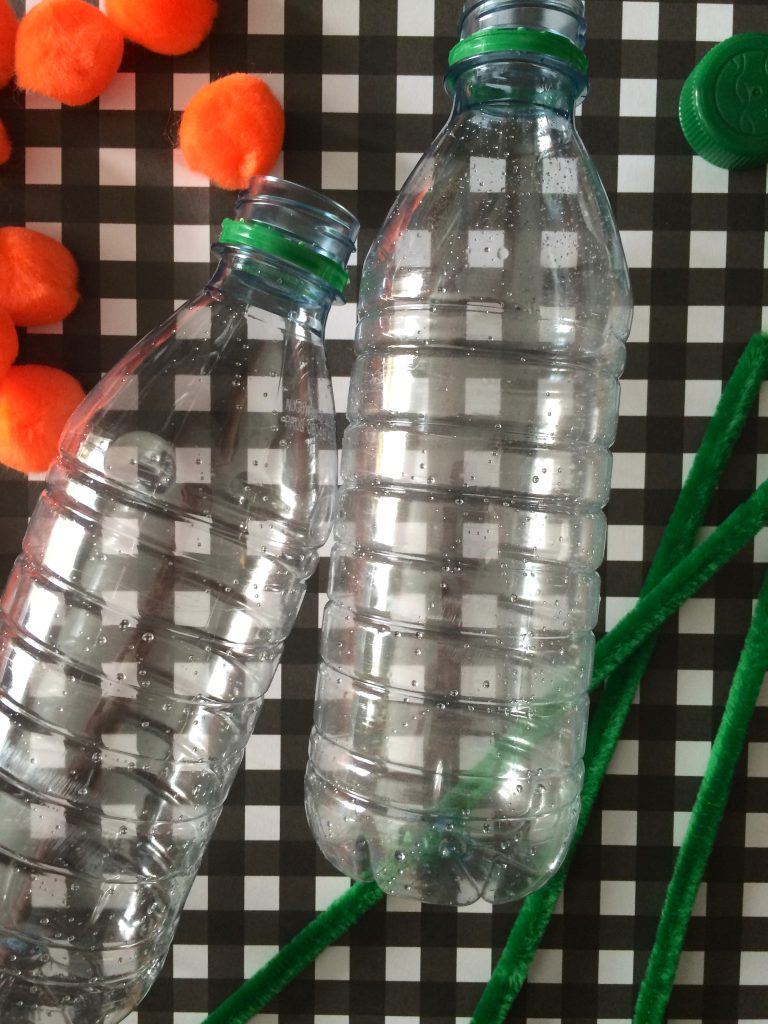 For each child you'll need 1 empty (clean!) water bottle, 1 green pipe cleaner, green and black construction paper OR felt, glue, scissors, and orange pom pom balls.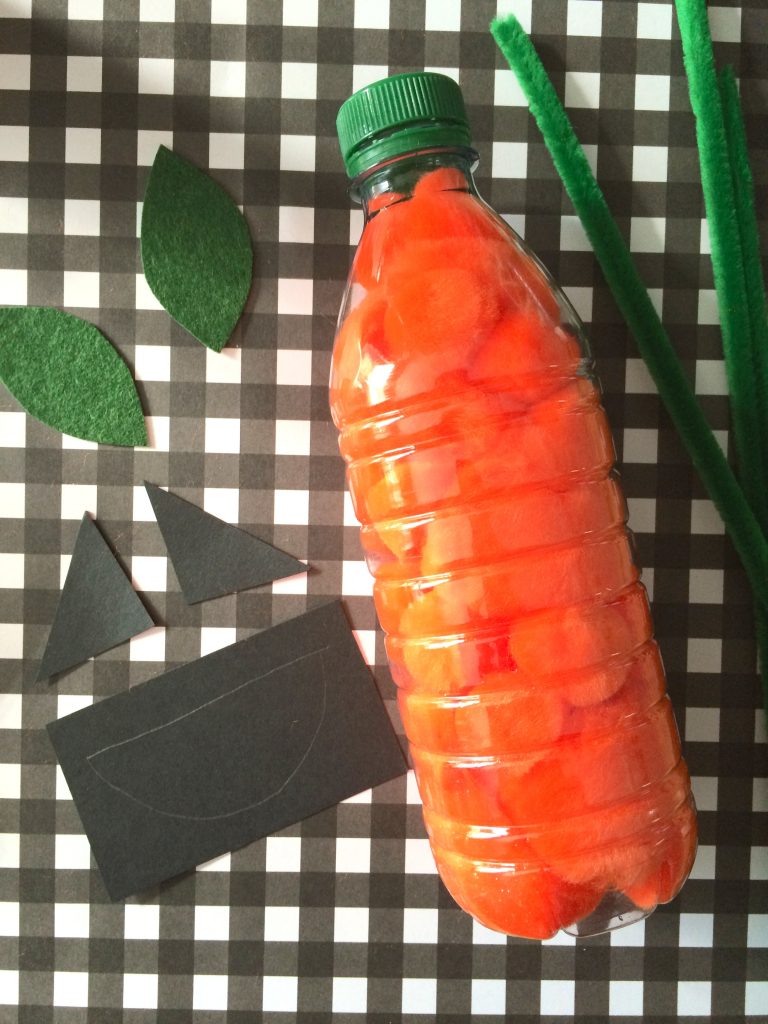 Unless you are working with kids old enough to cut out their own pieces that you have pre-drawn for them I recommend pre-cutting out your leaf and face pieces before the craft starts. It doesn't need to be fancy! Cut out 2 green leaf shapes (even if they aren't a true pumpkin leaf shape I know!)
You'll also need to cut out two black triangles and a black semi-circle for the pumpkin mouth. No need to get fancy and try to make it a jack-o-lantern mouth with a tooth!
Let the kids stuff the orange pom pom balls or tissue paper inside the DRY bottle.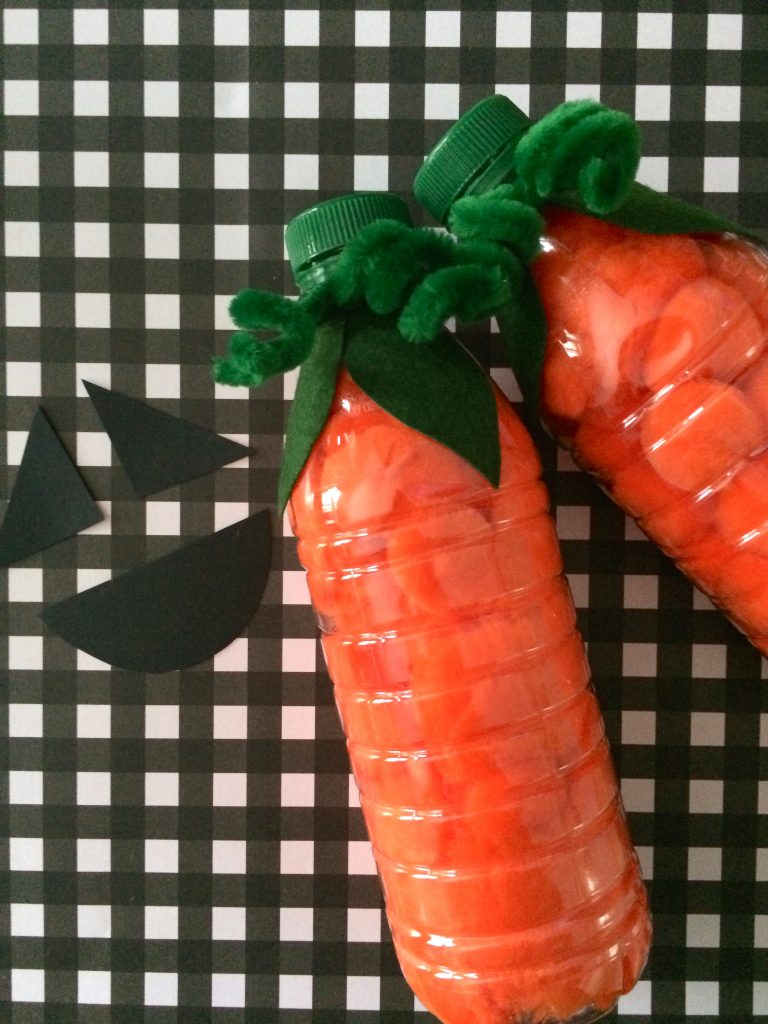 Show them how to wrap the green pipe cleaner around the bottle neck and curl the ends around your finger. Then glue or tape the green leaves to the top part of the water bottle.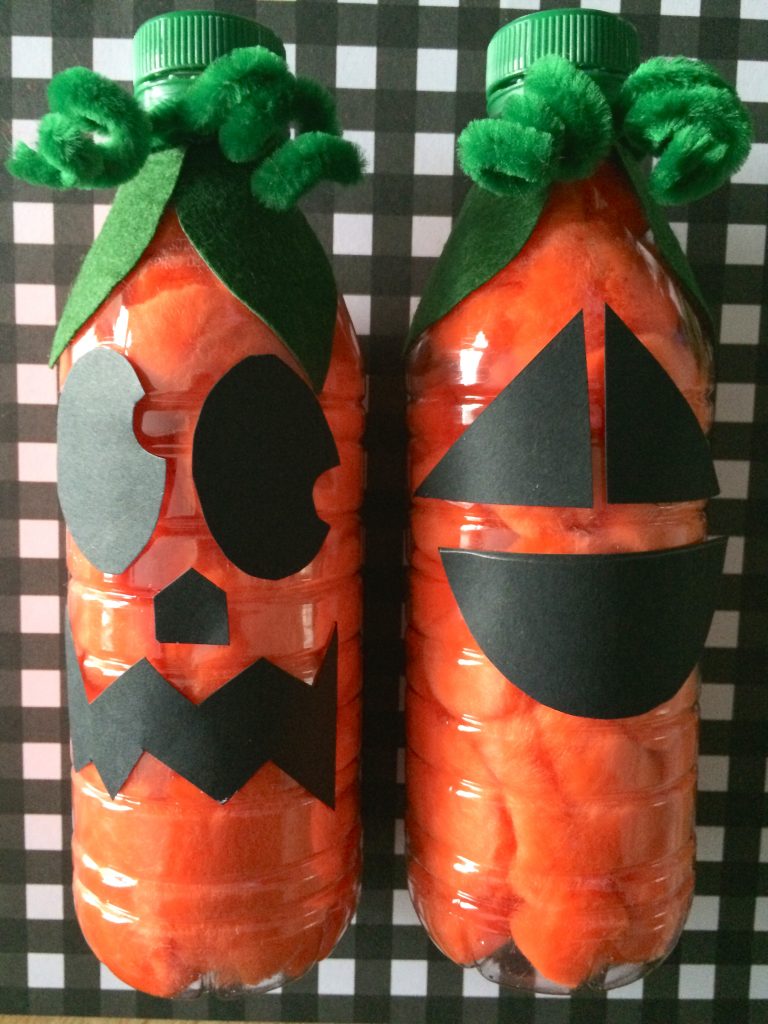 Finish it off by glueing or taping on the pumpkin face pieces! Unless you use paint it's a great NO MESS preschool activity! If you're creative cut out several different types of face pieces so the kids can build their own pumpkin faces! If you're concerned about the kids opening up the water bottles dab some glue inside and let dry.