ThinkFun Math Dice Tournament Review
This post may contain affiliate links, view our disclosure policy for details.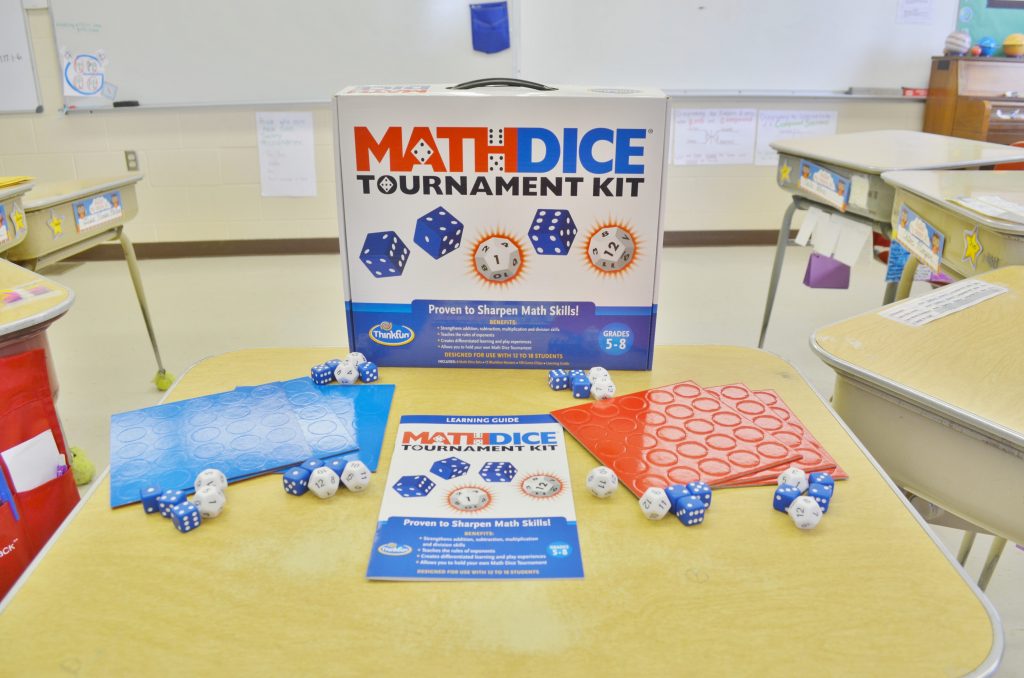 Ever wish you had a classroom sized math game that really got your kids up and working together? We recently received the ThinkFun Math Dice Tournament kit which can be used for strengthening multiplication, powers of numbers, addition equations and more.  It is geared for grades 5-8, and as you can see it comes with all six sets of dice that are needed along with black line masters so you can recopy sheets as needed which is a huge plus for teachers!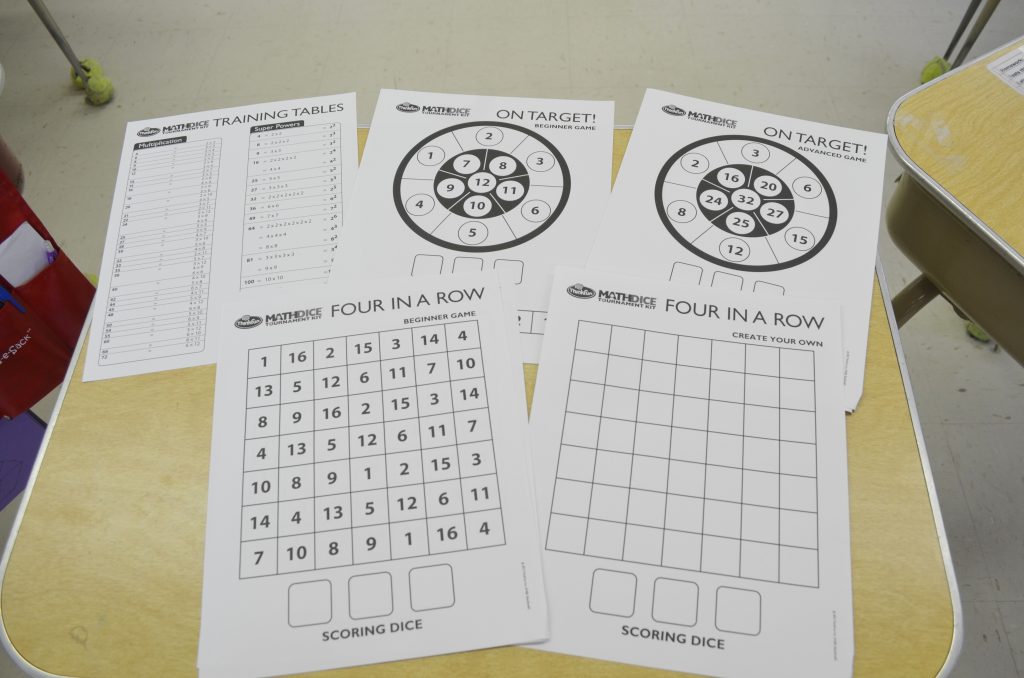 There are several different games included in this kit including Four in a Row and On Target! The kit also includes a training sheet as well as a tally sheet where students can keep track of their own scores. The kit is designed to set up six separate stations, in groups of 2 or 3 students. For the first round all groups participate. Depending on whether your group is 1st, 2nd, 3rd etc. determines where you will move next in the class. A group must win a total of 4 times to claim victory in the tournament.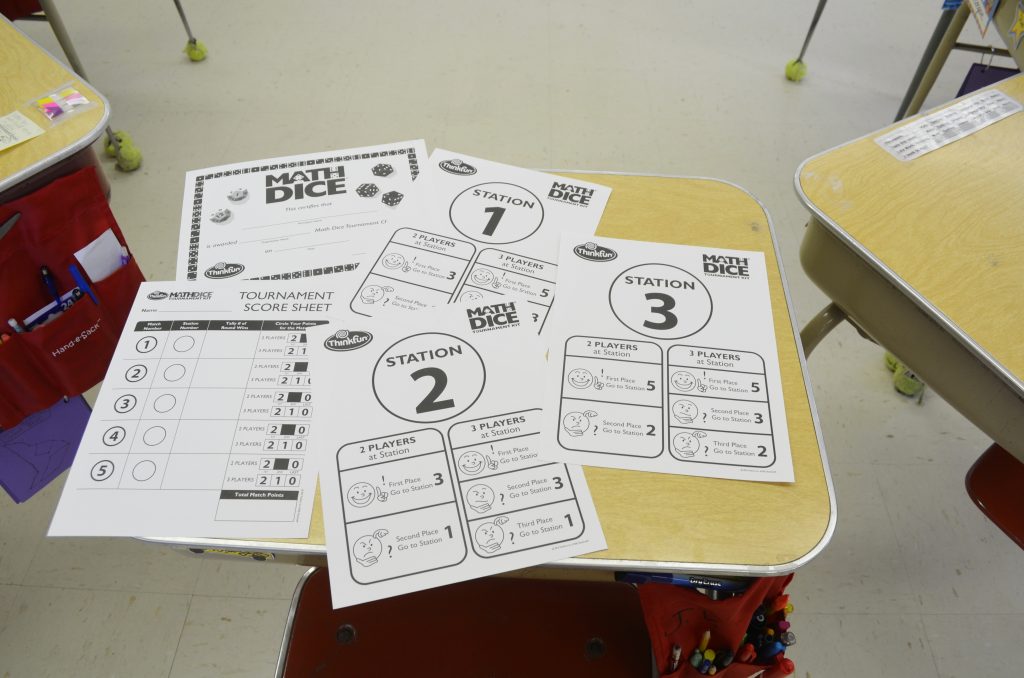 The Math Dice Tournament even includes certificates for the students! Think of it sort of like a round robin tournament. The really versatile thing is that each game can be created for beginners, for advanced students, and even for a custom "create your own" game. It's a great idea if you are trying to pair off lower level or high level students that can compete on a similar level. Plus if you have a particularly large class you can also purchase additional dice as needed.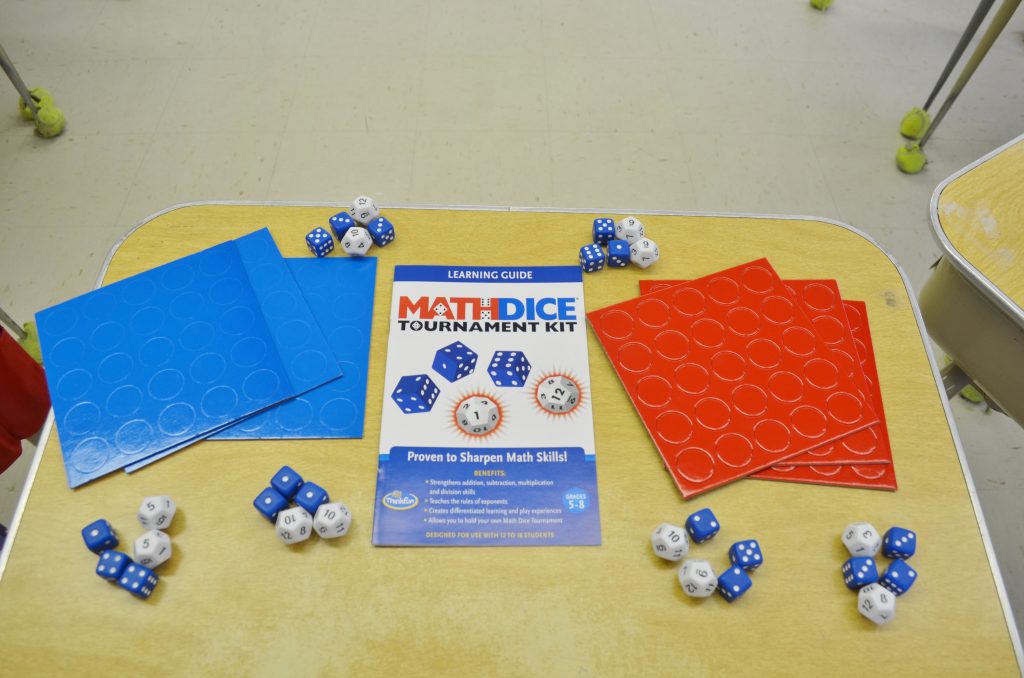 My husband (a teacher and principal) suggested using this Math Dice Tournament kit about once a month, maybe two. It will help keep the excitement of the tournament fresh and will really help to strengthen their math skills. We LOVED that all the sheets in this kit can be copied for classroom use. It took a little while for us to figure out how to use this tournament but once we did it was simple to understand. It's a very well thought out tournament that you can make fit to pretty much any classroom size. It doesn't take much room to store which is always a plus too.
You can watch their video here to see the game in action:
Disclosure: I was not compensated for this review. I received the above product to use in order to form my own opinions. All opinions are my own.