Lights, Sound, ACTION….Every Boy Dreams of Cars Toy State Review
This post may contain affiliate links, view our disclosure policy for details.
Disclosure: I was not compensated for this review. I received the products featured in this post. All opinions are my own.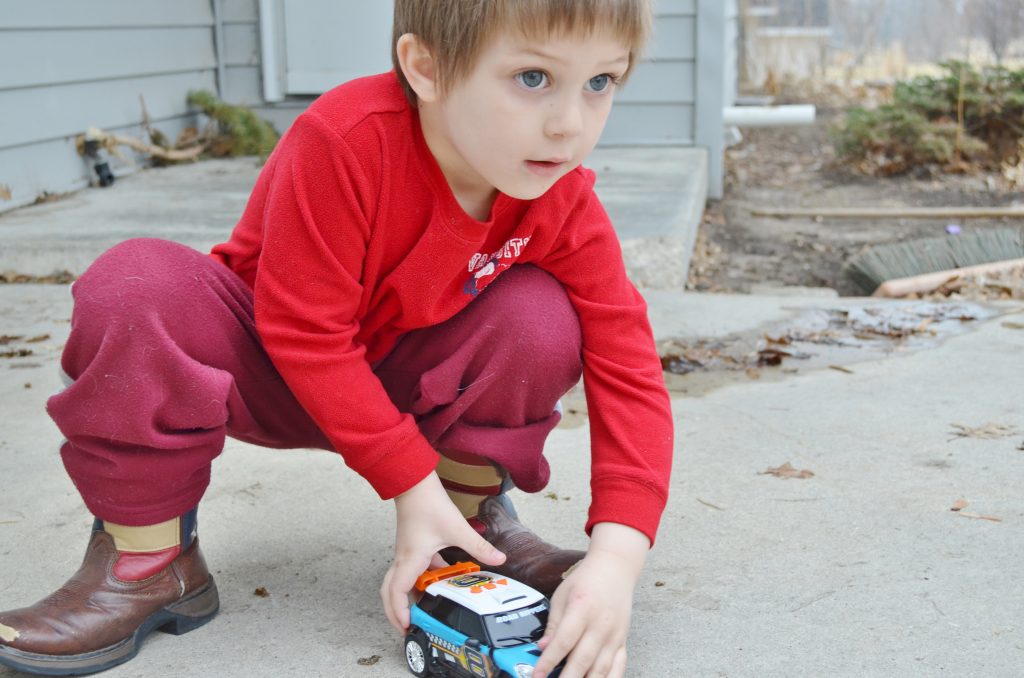 One thing my boys have always gone crazy over is cars, trucks, trains, helicopters….pretty much any vehicle that moves! But there are two brands that specifically stick out as my kid's favorites as they get older – Hot Wheels and Road Rippers. I can almost see the heads nodding to those of you who are moms of boys! As a Toy State Ambassador I am featuring 3 of awesome vehicles which are full of lights, noise, and action! Both of my boys have birthdays coming up as well as of course Easter so these vehicles were perfect for some play time fun! When I first received our box from Toy State I asked the boys to pick out their favorite vehicle to play with first, and I was surprised that they had an incredibly difficult time sticking with one choice! They loved all of the cars so much (what a shock!) that they kept changing their mind!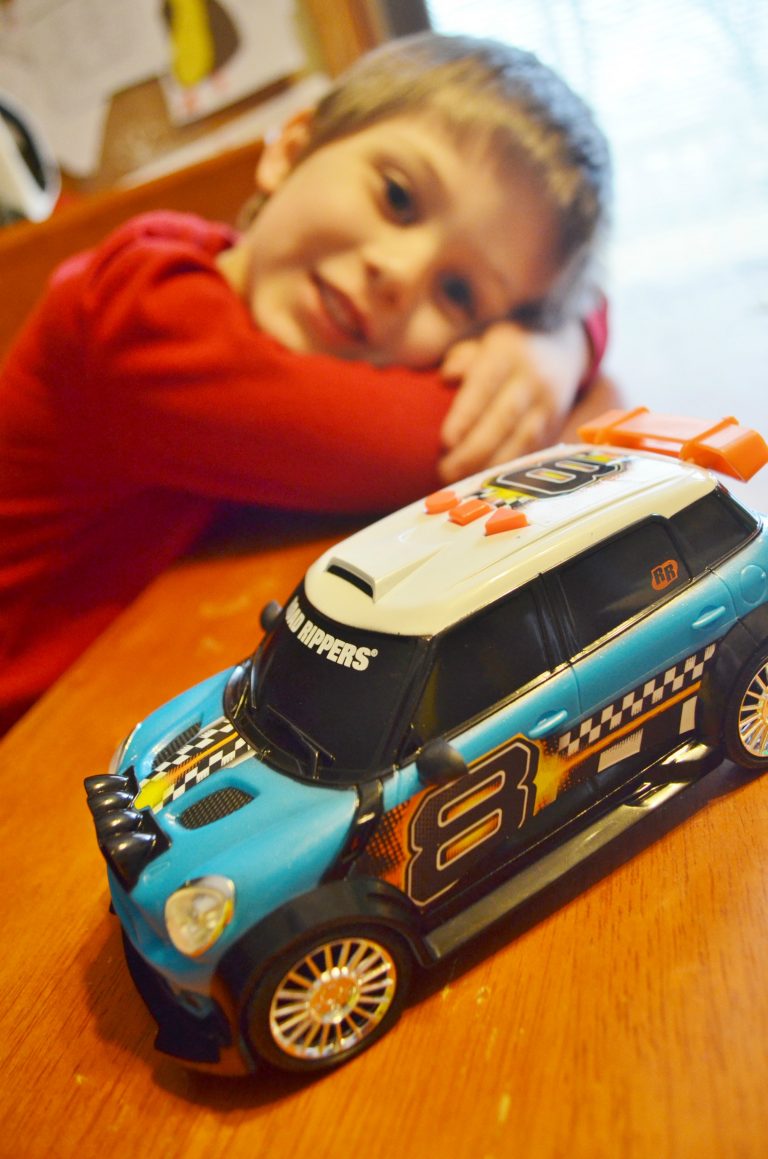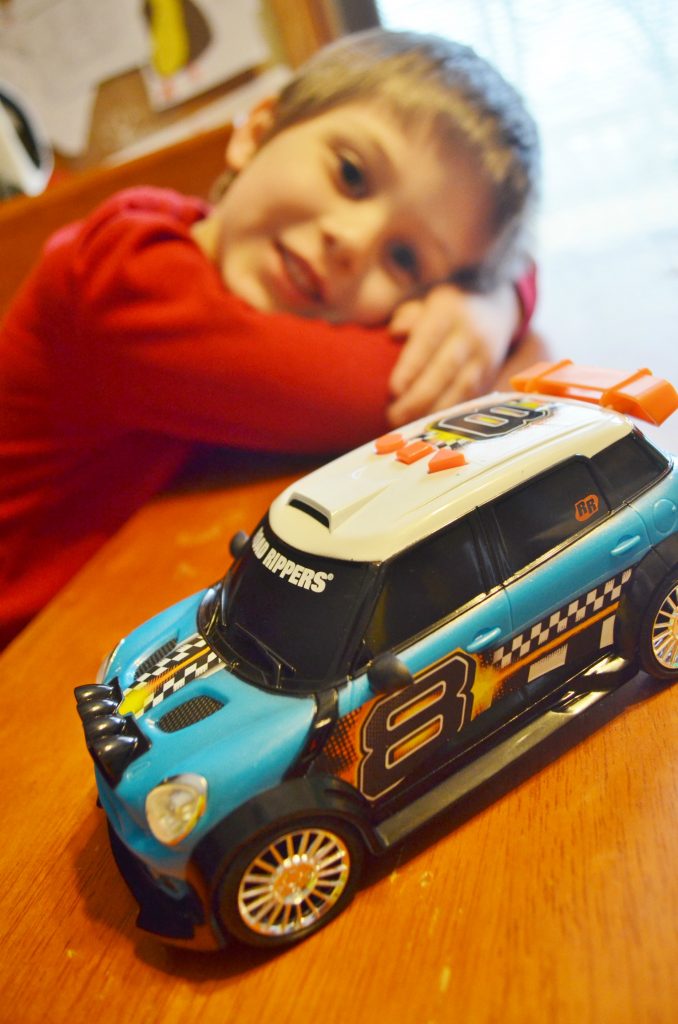 The first vehicle I want to feature is the Road Rippers Skidders Mini Countryman WRC. This was the first one my youngest son picked out. If you're familiar with Road Rippers you'll immediately notice the buttons on the top of this car. When pressed it makes all sorts of car noises, and of course makes the car ZOOM off! What's awesome and unique about this particular car is that after the car zooms off it actually "skids" and swerves the car around, thus the name "Skidders". It's a pretty dramatic fish tail effect and is a huge hit with my son!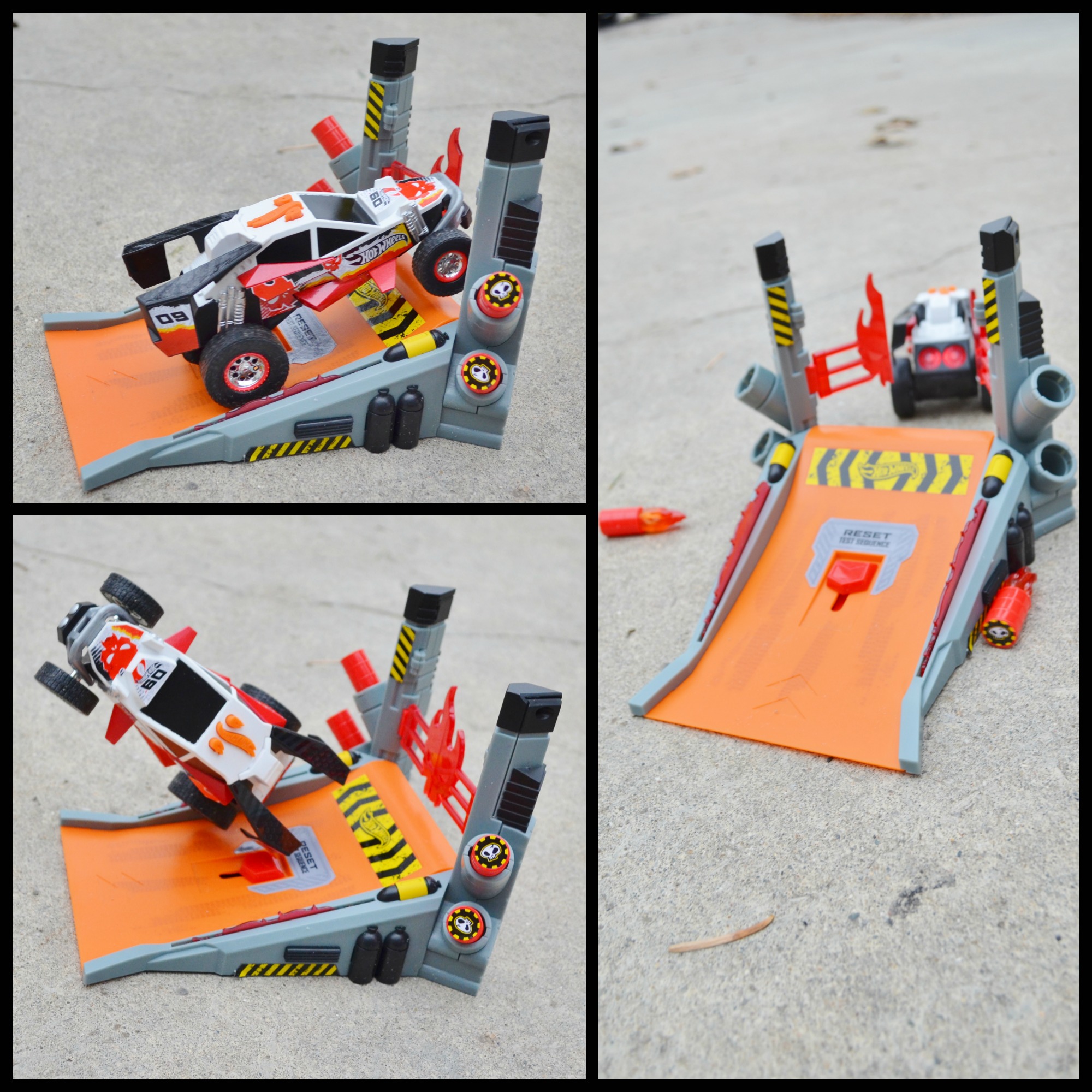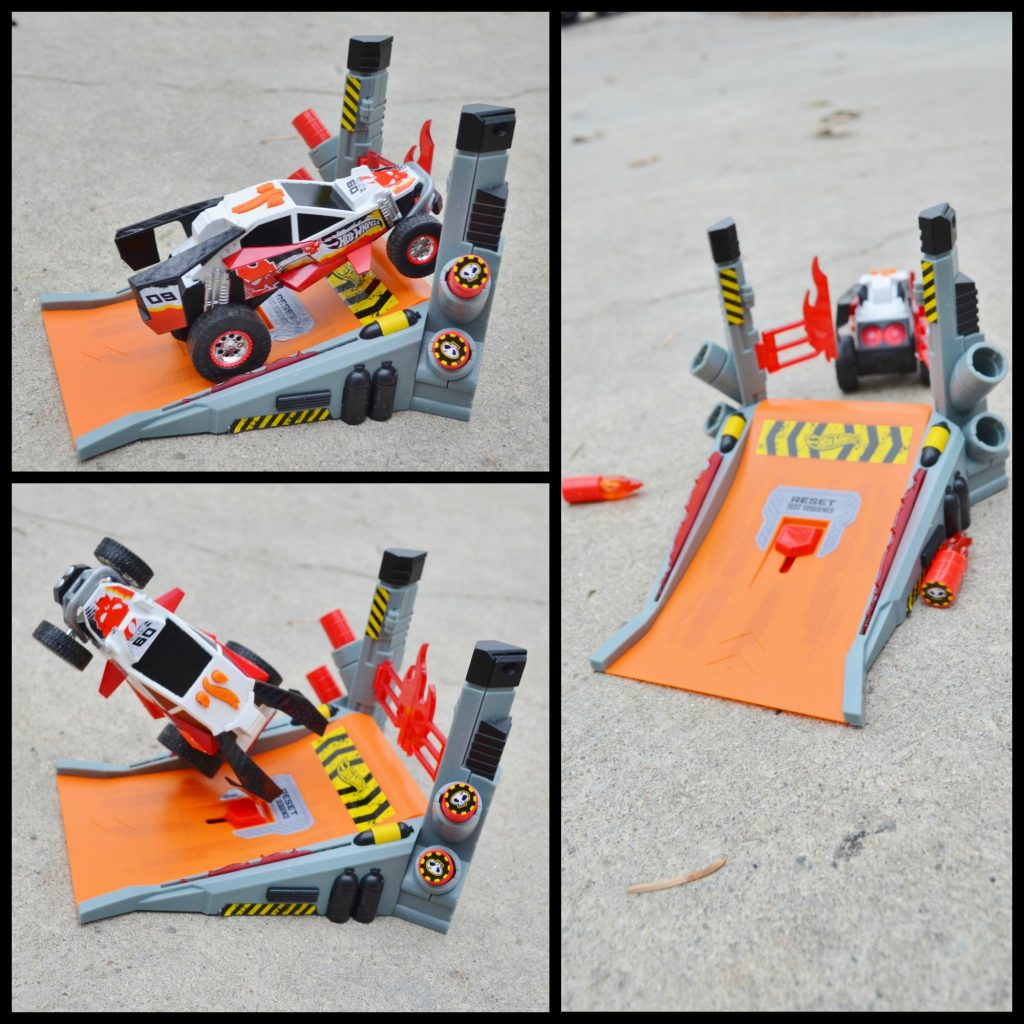 This Hot Wheels Stunt FX set is really sweet and immediately caught my oldest son's eye! It comes with the Hot Wheels race car (complete with buttons for lights, sounds, and music), the ramp (with hinged gate!) and awesome flame "shooters" which actually pop out of the stunt set when the car races up the ramp and busts through the gate! The button on the top of the Hot Wheels stunt car makes the car drive right up the ramp into some sweet action as it flies off the back end! The flames fly out as the race car goes through the gate. It really is an awesome toy and one that both of my kids are enjoying!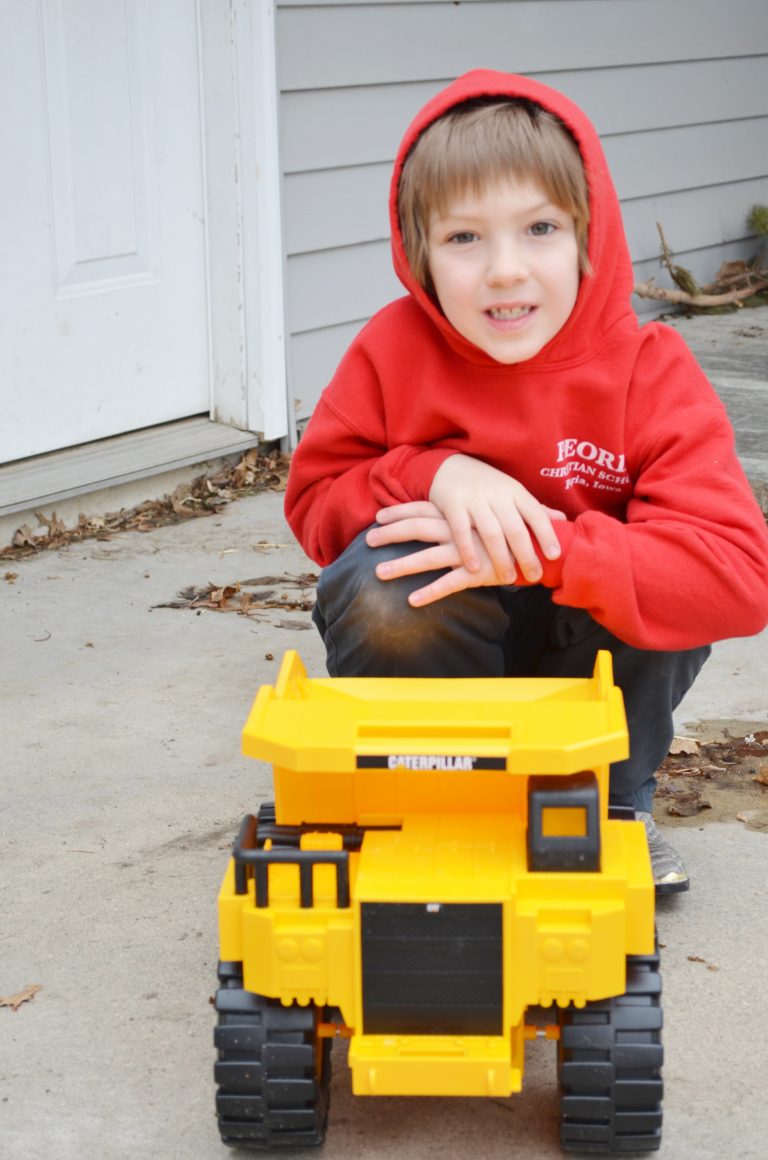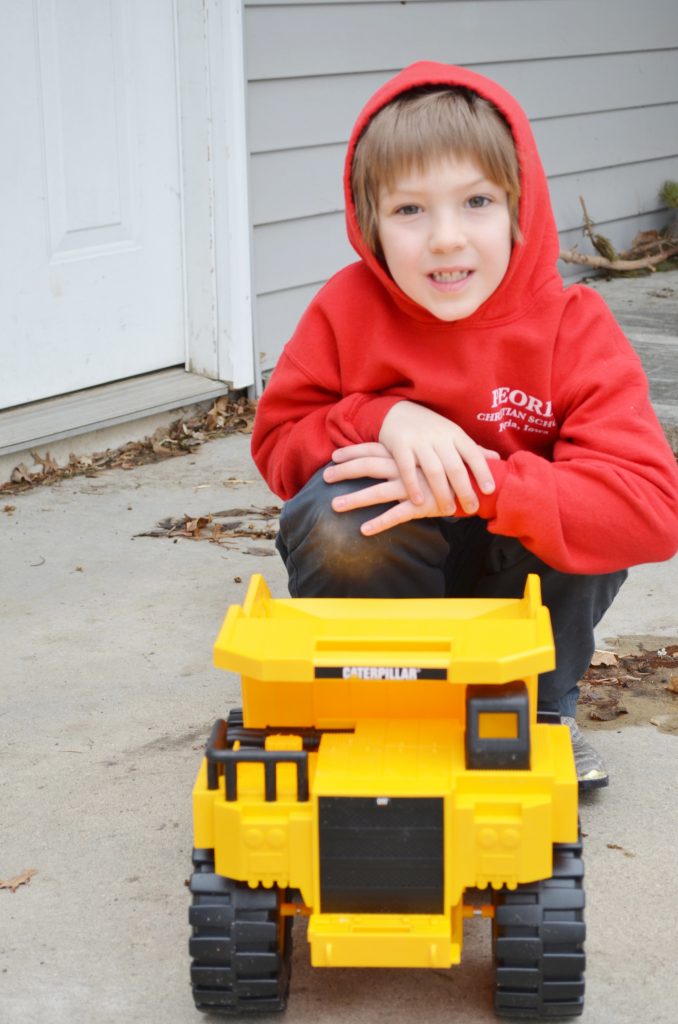 Lastly we're featuring the CAT Big Rev-Up Dump Truck which as you can see is an awesome over-sized vehicle for all little boys to love! The really cool thing about this dump truck is that it's not "just" a dump truck – as you push it the motor revs up and takes off if you let it go! You can just hear the "VROOM" as you begin to push it! In fact my son has tied it up to the back of his bike so he can hear that "vroom" while he's biking around the driveway!! This vehicle is one that my oldest son has continually played with after his initial excitement over the other vehicles! If I can't find him in the house he's usually in the yard or driveway running around pushing this CAT Dump Truck. This is definitely his "go to" toy now and the boys love it! And they haven't even used it like a dump truck yet, although I'm sure summer will fix that! They love it because it's so big and has a motor!
Think your kids will LOVE these vehicles? You can find them at Toy State online and in many retail stores! And check out their social media pages below to follow more awesome features and news on these vehicles!
Toy State on Facebook
 Toy State on Instagram 
Toy State on Twitter
Road Rippers on Facebook 
Road Rippers on Instagram